York University Heights, North York Neighbourhood Guide: An Enclave for Higher Learning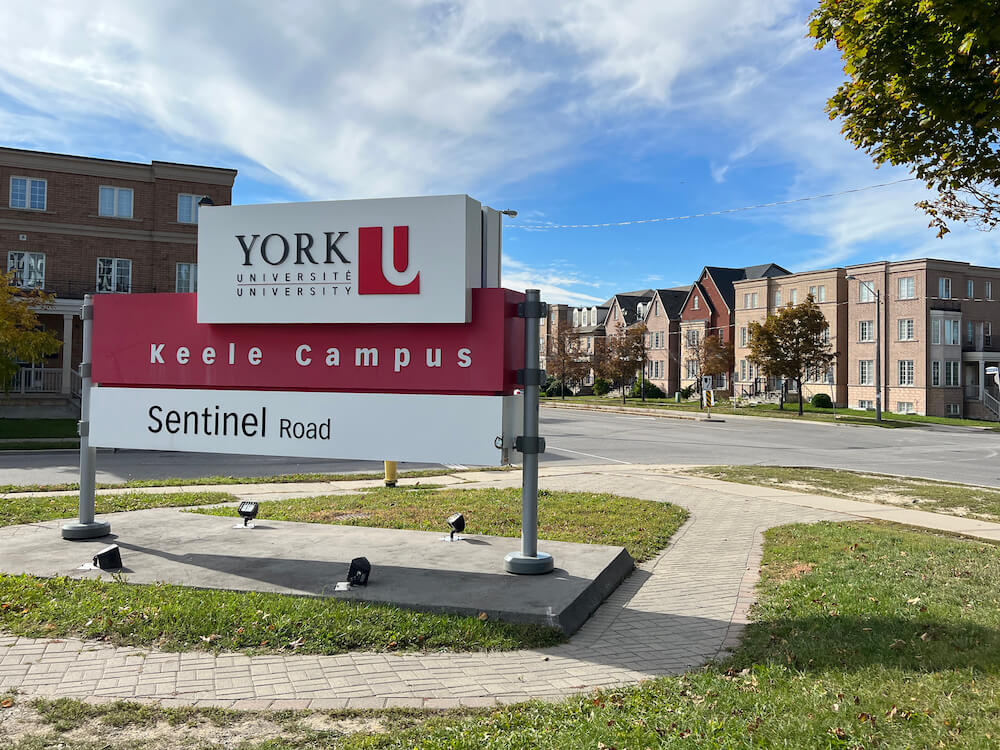 Image of York University Heights
Neighbourhood At a Glance: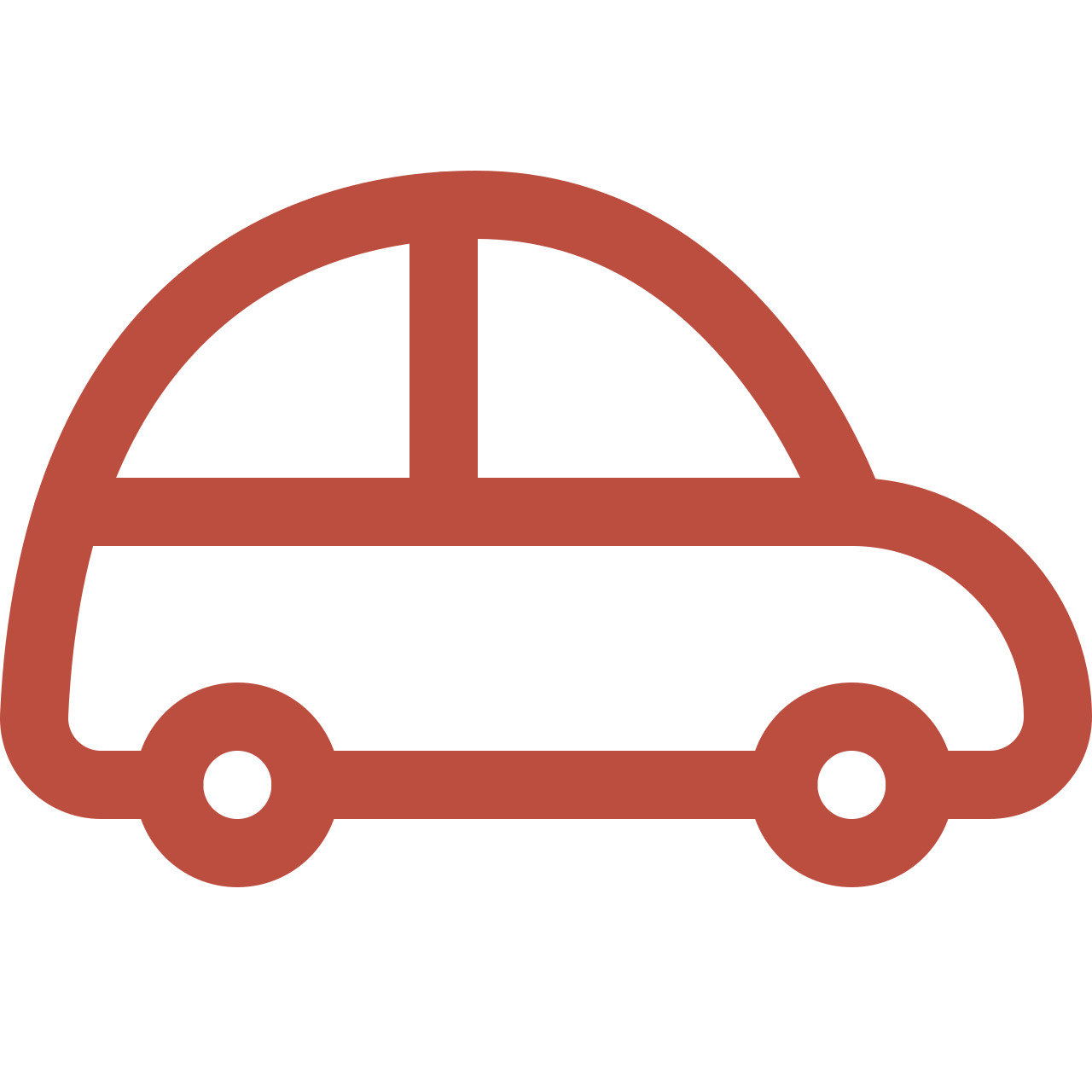 Average Commute Time to Toronto
Downtown Toronto can be reached in about 30 minutes by car.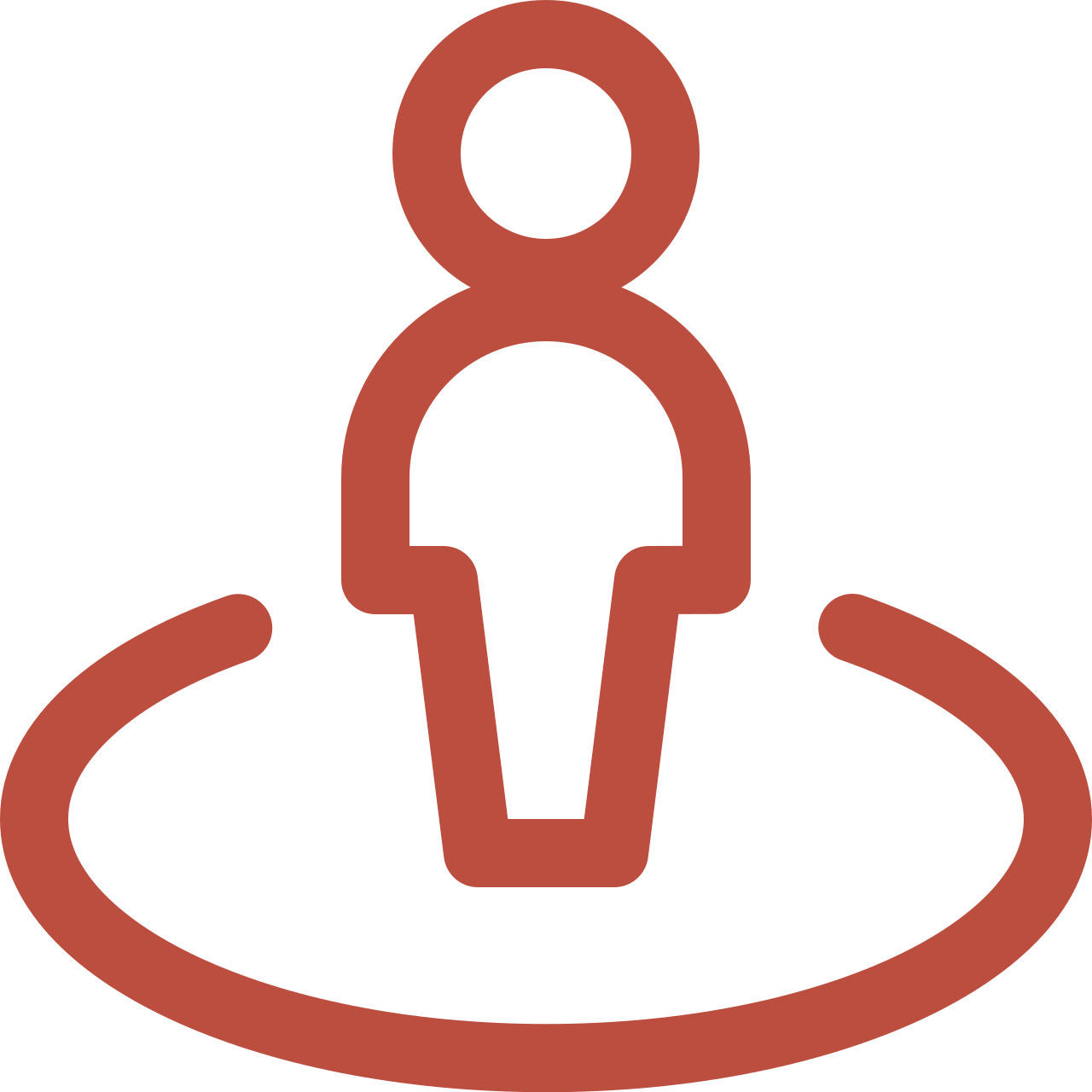 Lifestyle
There is a strong emphasis on learning and education.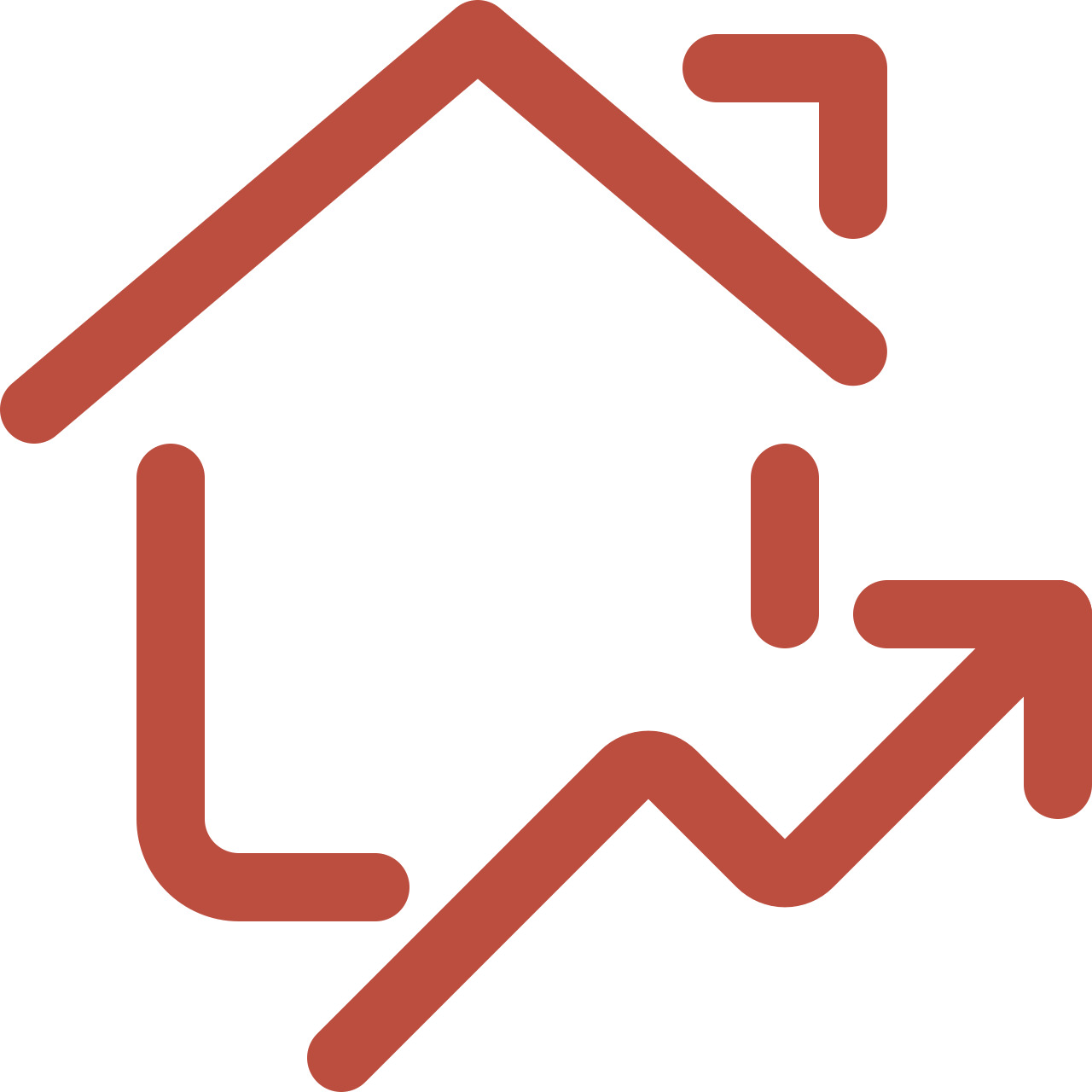 The Housing Market
You'll find a huge housing development called The Village at York University.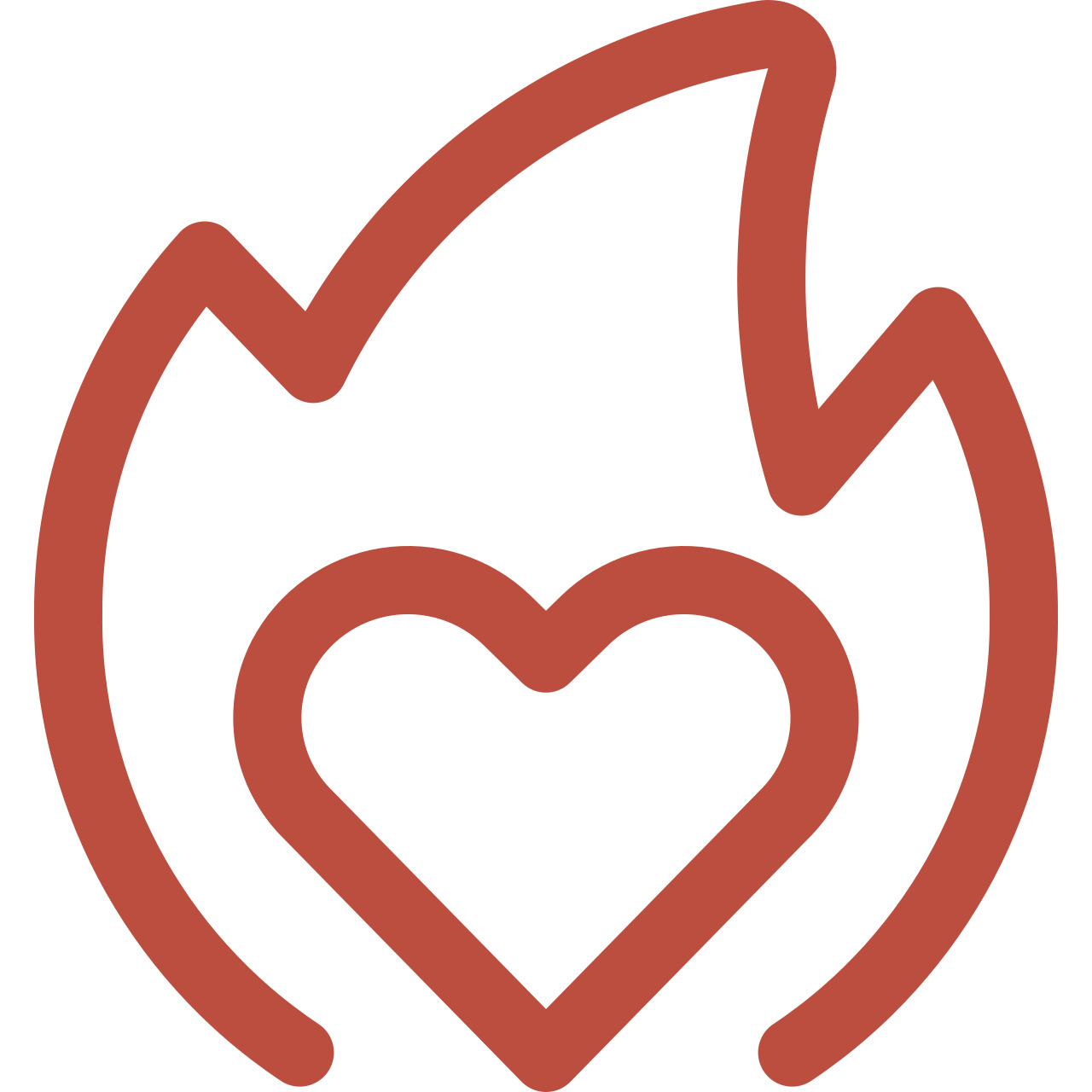 What You'll Love
You'll love the variety of homes.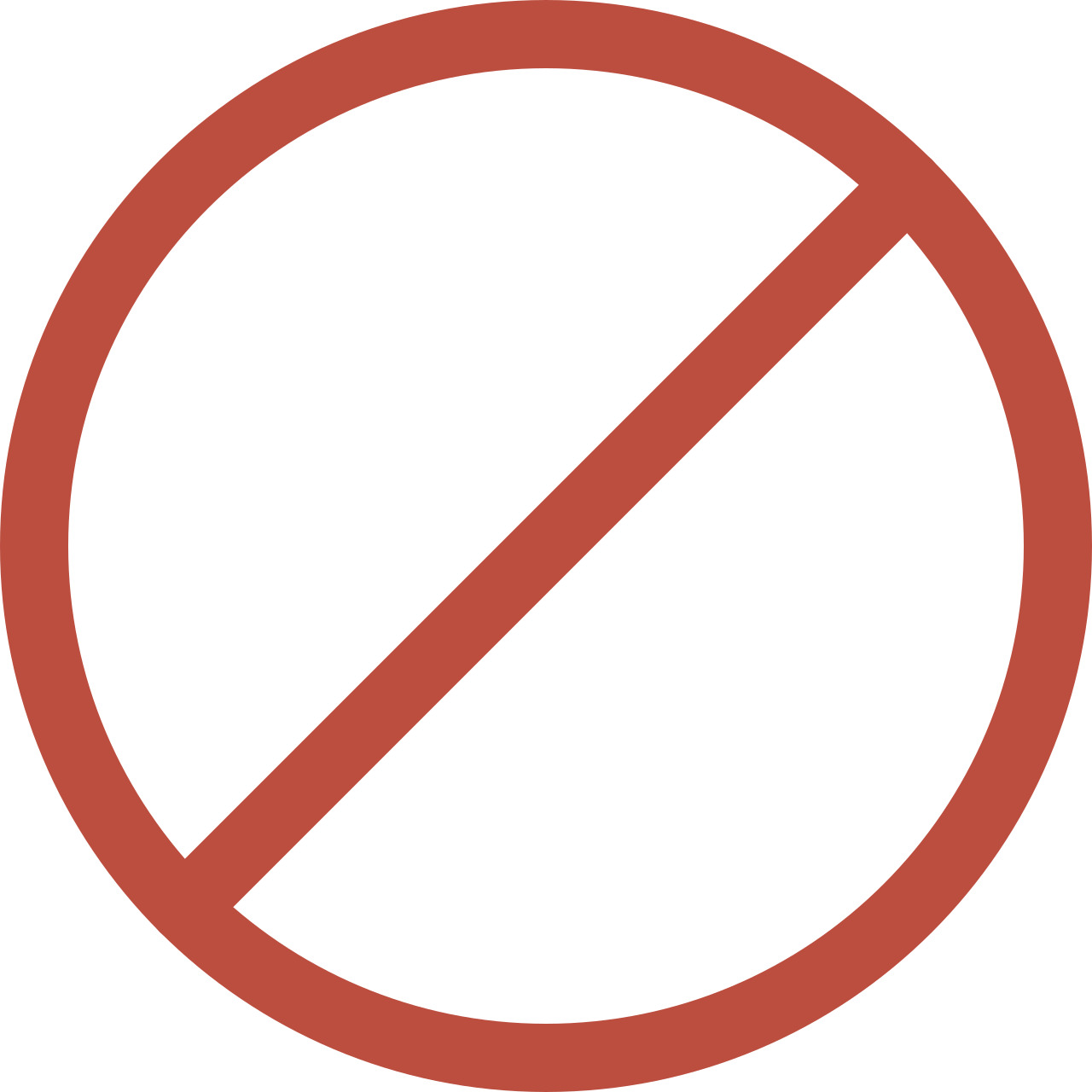 What Not To Expect
Don't expect an abundance of older citizens.

York University Heights, also known as Northwood Park, is at the north end of Toronto along the Steeles Avenue border, extends south to Sheppard Avenue, and is bordered by Keele and Jane Streets.
This neighbourhood is home to a blend of students and a multicultural residential population. Many of the shops and restaurants cater to the tens of thousands of students who live here, resulting in lower shopping and food prices. This has encouraged high-end realtors on nearby Steeles Avenue to follow suit and lower housing prices.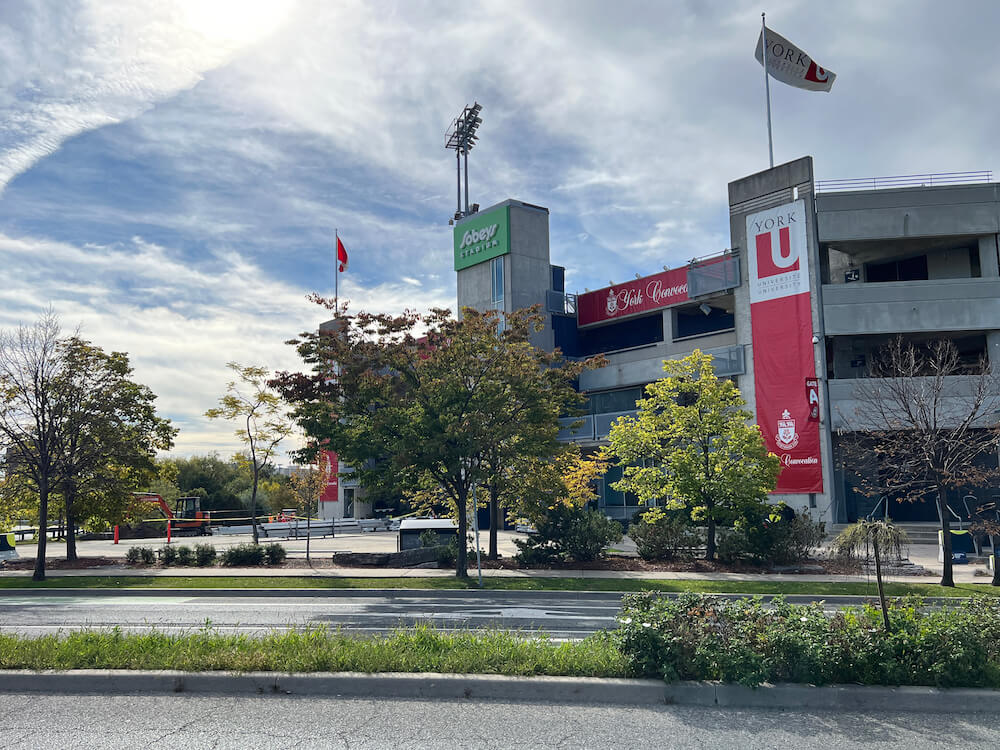 York University was constructed in a time of sociological change in the late 1950s. Issues such as the women's movement and the environment were featured in the university's curriculum to address the prevalence of these movements in the broader society.
York University originally consisted of a residential college, an evening college, and a large urban campus, which propelled the university to become one of the top institutions in Ontario.
Today, the university is a renowned establishment for learning. The student body is large and diverse, and students flock here from around the globe for world-class programs including engineering and medicine.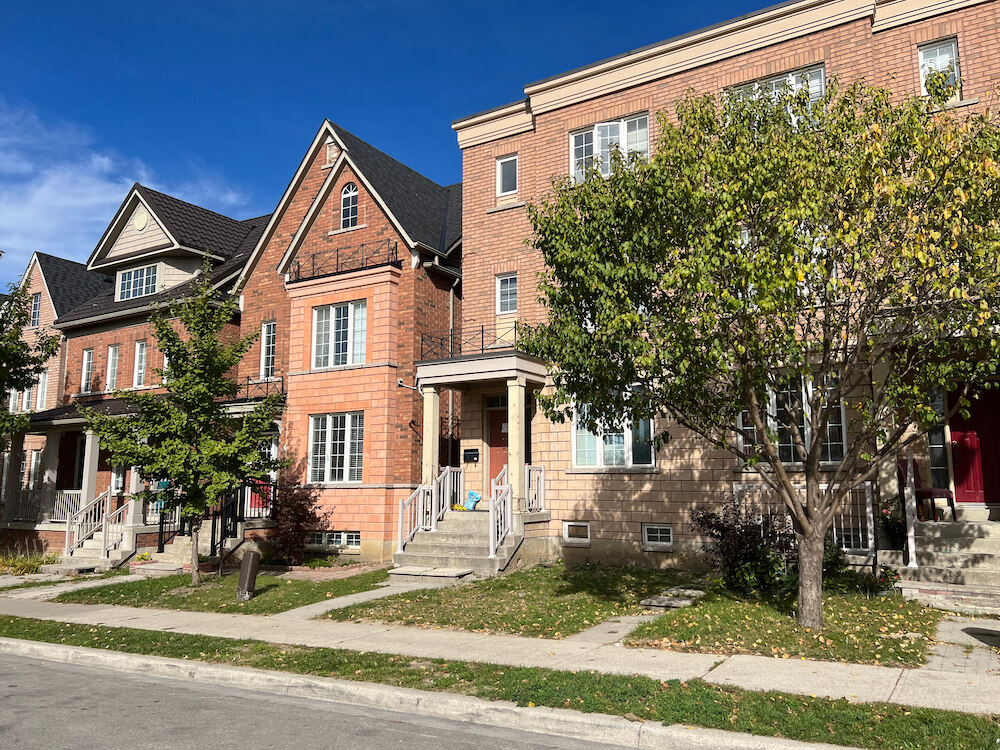 This neighbourhood is home to a huge development called The Village at York University, which mostly houses the university's staff and students. This development includes condominium townhouses, semi-detached and detached homes. There are approximately 900 residences in this development.
Situated just south of the campus, the land for this village was purchased from York University by home developer Tribute Communities. A high-density area, homes were built in a modern, stylish design with garages located at the rear of the townhomes. Some of the homes in the village have also been converted into student housing. A number of village homeowners have been given a free lifetime membership to the university's athletic facilities.
Students aren't the only residents located here, however, and those in the area reside in detached and semi-detached houses, bungalows, townhomes, condominium apartments, and low-rise and highrise apartments.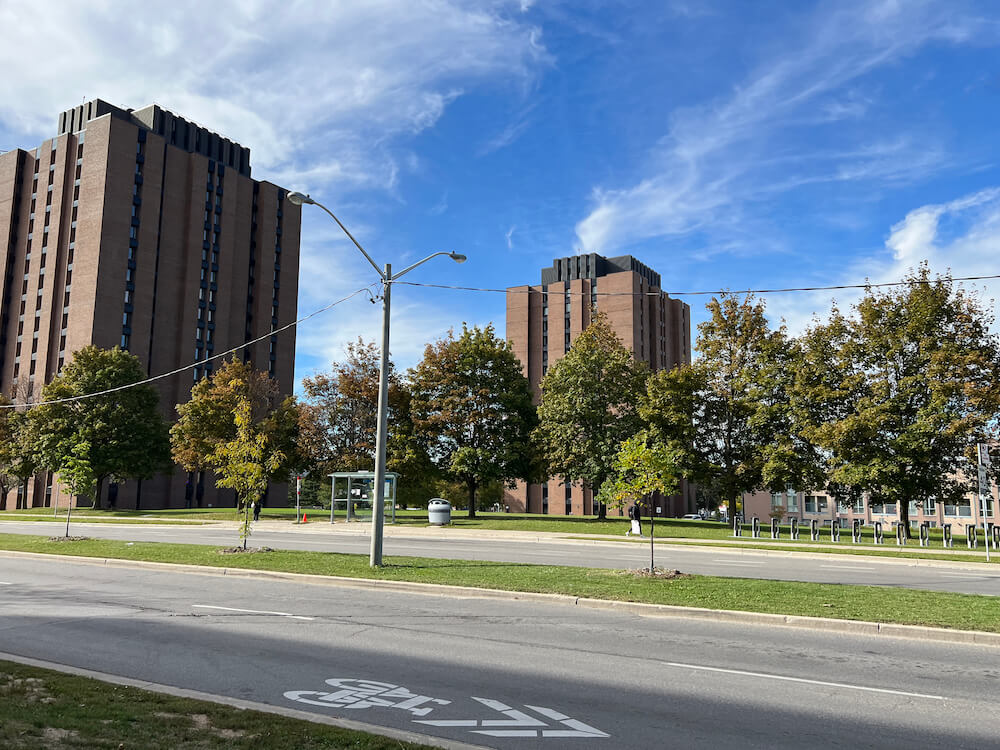 Things to Do in York University Heights
The popular Black Creek Pioneer Village, situated just west of York University, will transport you back in time to the 19th century. This heritage museum seeks to recreate life in 19th-century Ontario and features a collection of more than 40, 19th-century buildings complete with historical furnishings and historical re-enactments.
Black Creek Pioneer Village has expanded its repertoire in recent years trying to appeal to local students and other hipsters, and now offers nightlife events such as whisky tastings.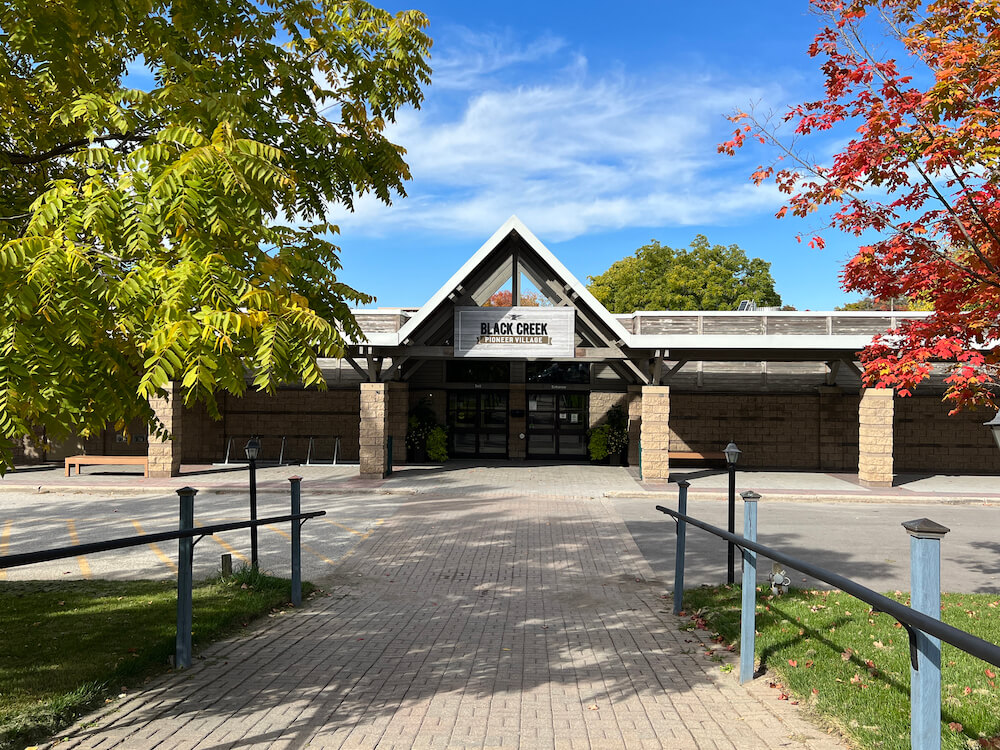 There is a mecca of shopping venues located just north of Highway 401 offering a multicultural array of shops and services. Fortunately, the large population of students in the vicinity helps to keep prices more reasonable than in surrounding areas.
Students are drawn to the versatility found at Pond Mills Centre, near the university at Keele Street and Pond Road. It features a variety of shops and services including Tim Hortons, Osmow's Shawarma, a spa, a convenience store, Bank of Montreal, an optician, and a travel agency.
The wide range of cuisine, from Afghani to pizza to Chinese, make this mall a favourite for local students and is a weekend spot for twenty-somethings.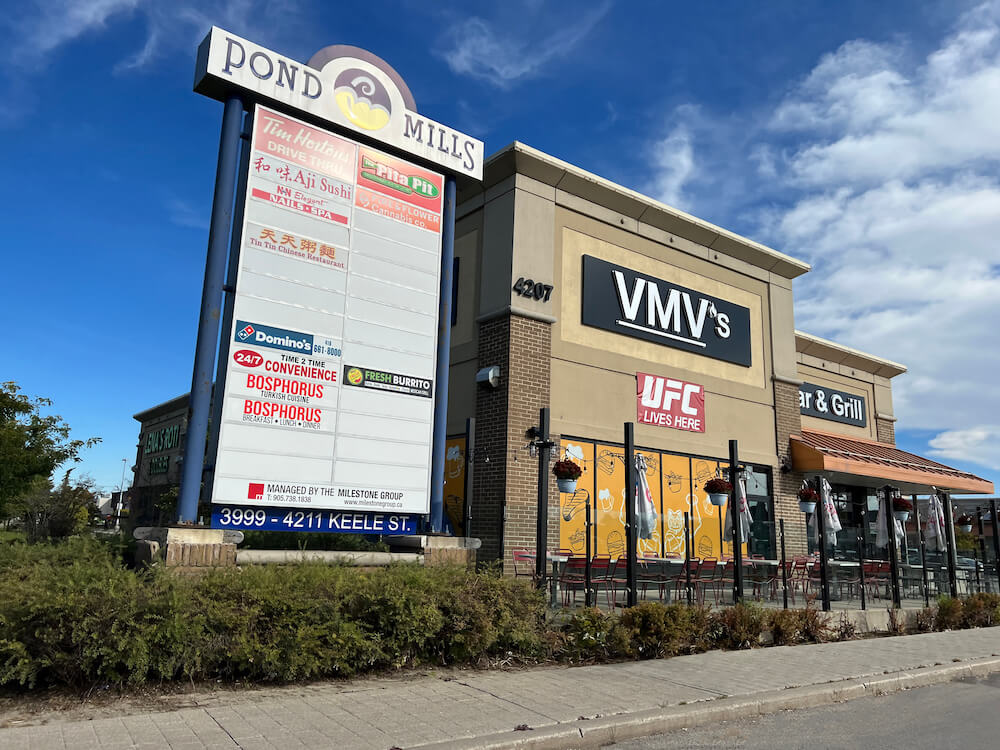 For a trip off the beaten path, drop in at the Red Nile Café and Hookah Lounge. If you're unfamiliar with this trendy pastime, this popular shisha bar offers molasses-based tobacco, known as shisha, smoked in a hookah. The tobacco is unique in that it doesn't contain nicotine and is non-toxic. This café stands out as a hip spot for students to congregate.
Another popular spot for students, Amaya Express, is located on the York University campus, serving unique Indian dishes. The meals are colourful and spicy, and the restaurant also features vegetarian options, catering to all tastes.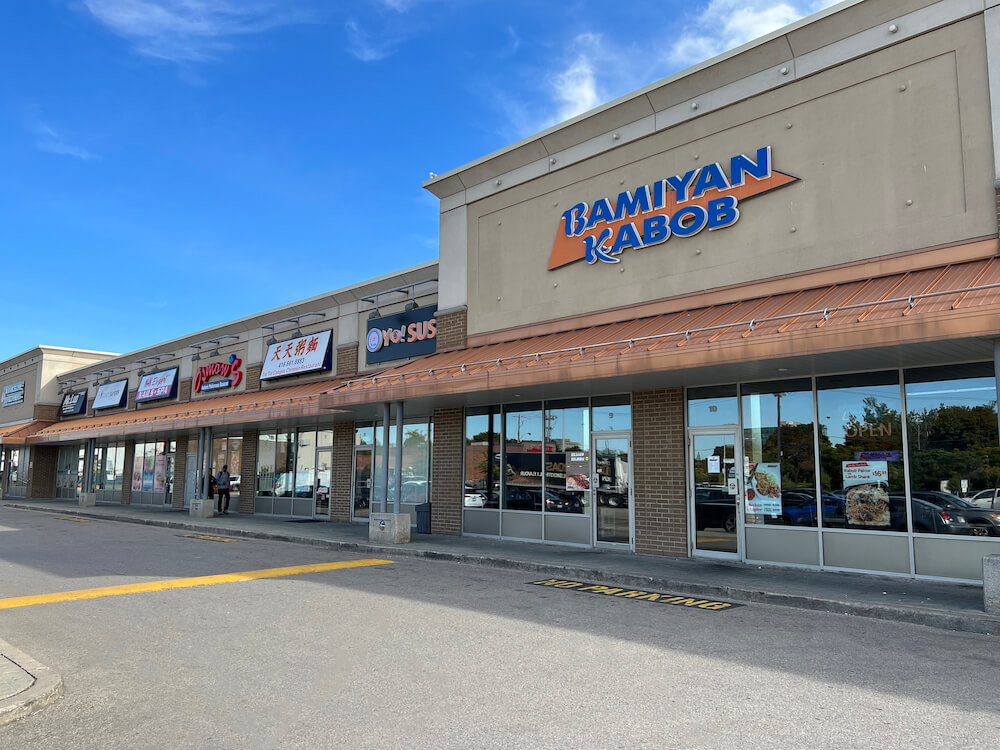 Widespread, scenic parks are an attractive feature of this neighbourhood. They include Black Creek Parklands, G. Ross Lord Park, Derry Downs Park, Northwood Park, Topcliff Park, and Grandravine Park. You can find an abundance of trail systems traversing the greenbelts, which offer great spots for weekend hikes!
Fountainhead Park, although not as green as the other parks on the list, is a favourite for families and is located next to the highrise buildings at Finch and Sentinel Road. Students and families enjoy the tennis courts belonging to the Fountainhead Tennis Club and the playground; there is also a skateboard park and an expansive soccer field.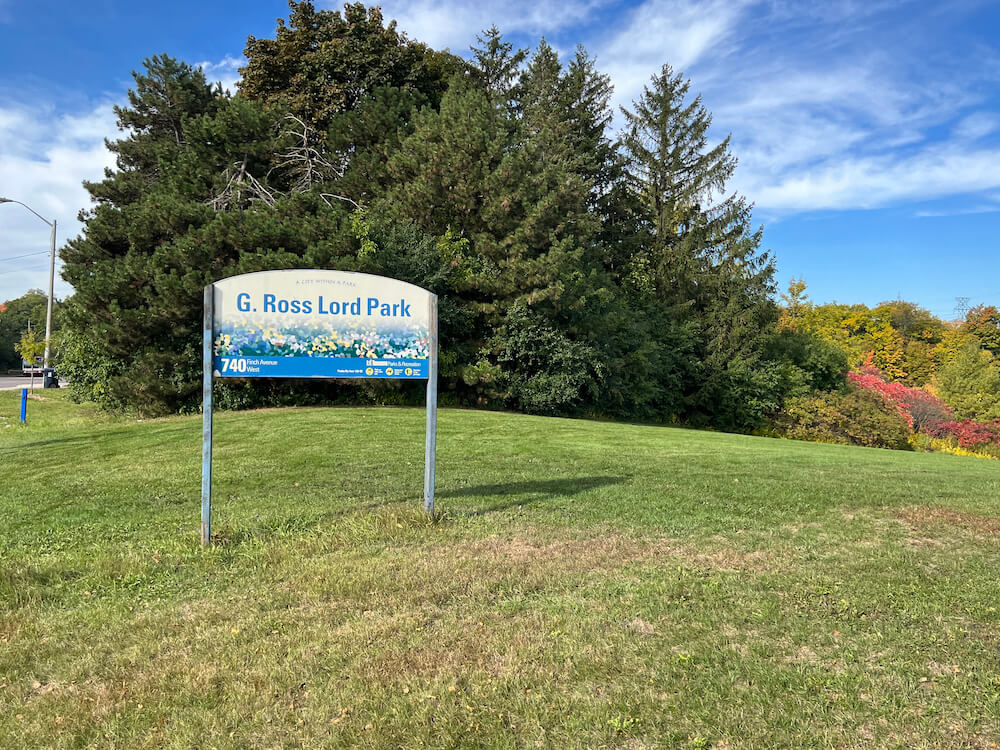 York University houses a notable year-round tennis training facility, the Aviva Centre, formerly known as the Rexall Centre. This stadium can hold 12,500 spectators and is currently the site for the National Bank Open. Concerts also take place at this spectacular stadium!
The stadium opened in 2004 and has welcomed such prolific tennis players as Andre Agassi and Tommy Haas. In 2014, it hosted the tennis events at the 2015 Pan American Games.
Also located on the campus, York University's athletic facilities are a gathering hub for students and local residents. They include three gyms, a pool, fitness centre classes, and squash courts.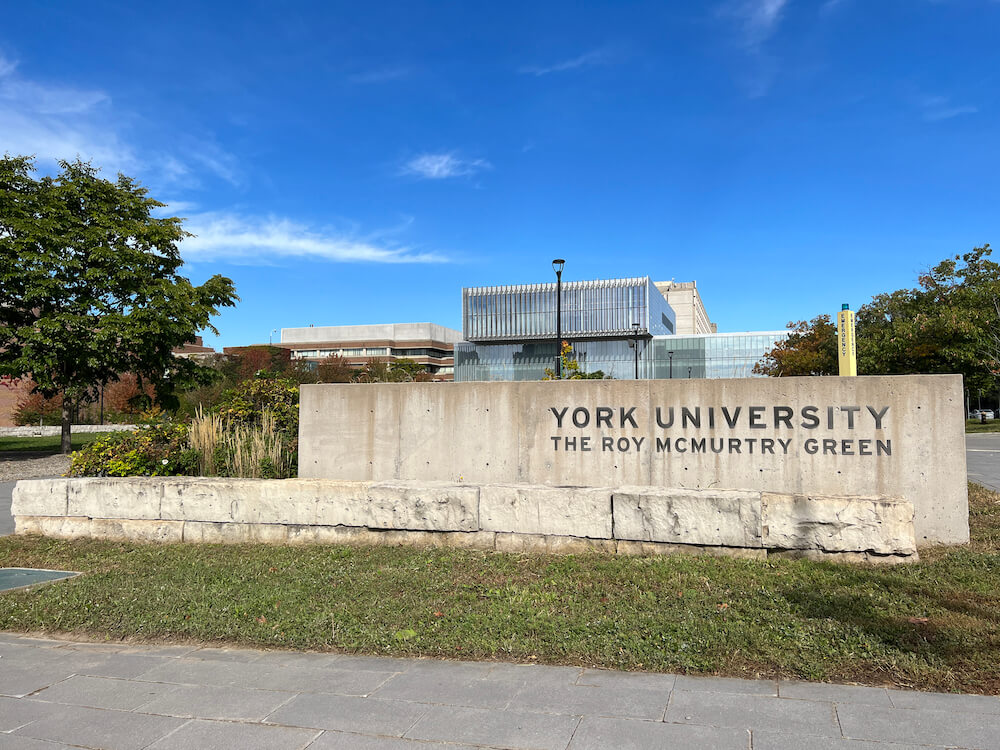 Commuters and the preponderance of students in this vicinity have a large choice of transit options, including the Pioneer Village, York University, and Finch West subway stations.
Highways 401 and 400 are situated minutes away, which makes it convenient for students who live off-campus and need to travel back home. Additionally, an abundance of bike lanes meets the needs of the large student population.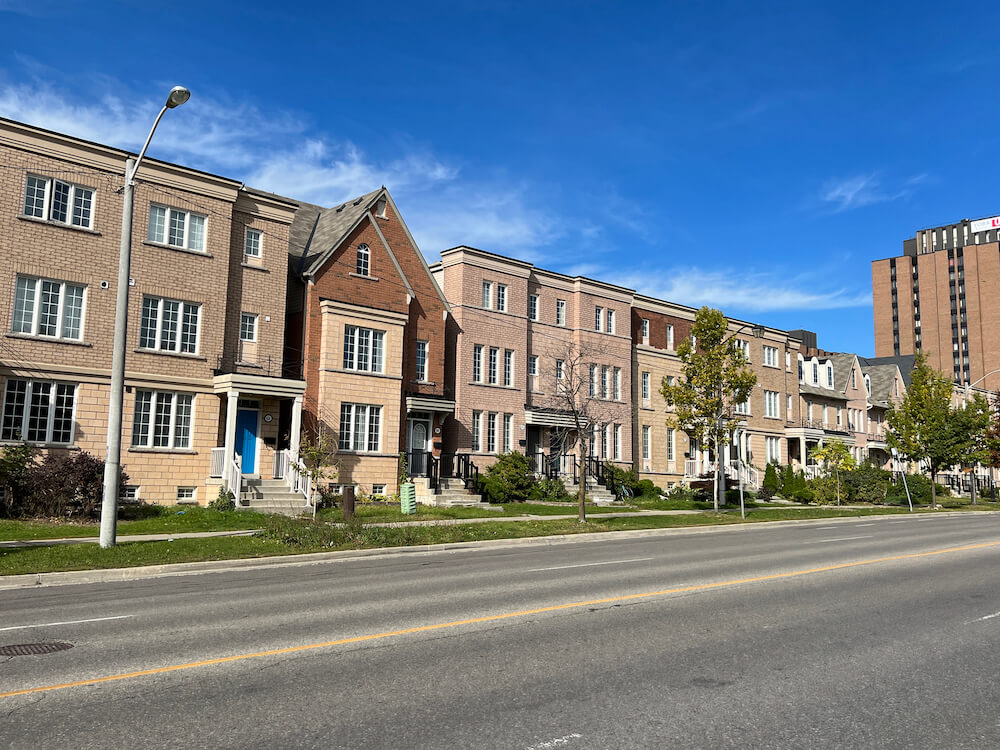 As you drive through this neighbourhood, you're likely to see students enjoying themselves in the large open green spaces. This mostly young set of citizens has created a neighbourhood that is vibrant and welcoming. 
The renowned fitness facilities, an array of dining options, and lower-priced shopping makes this an enticing neighbourhood, and might be why York University attracts international and local scholars.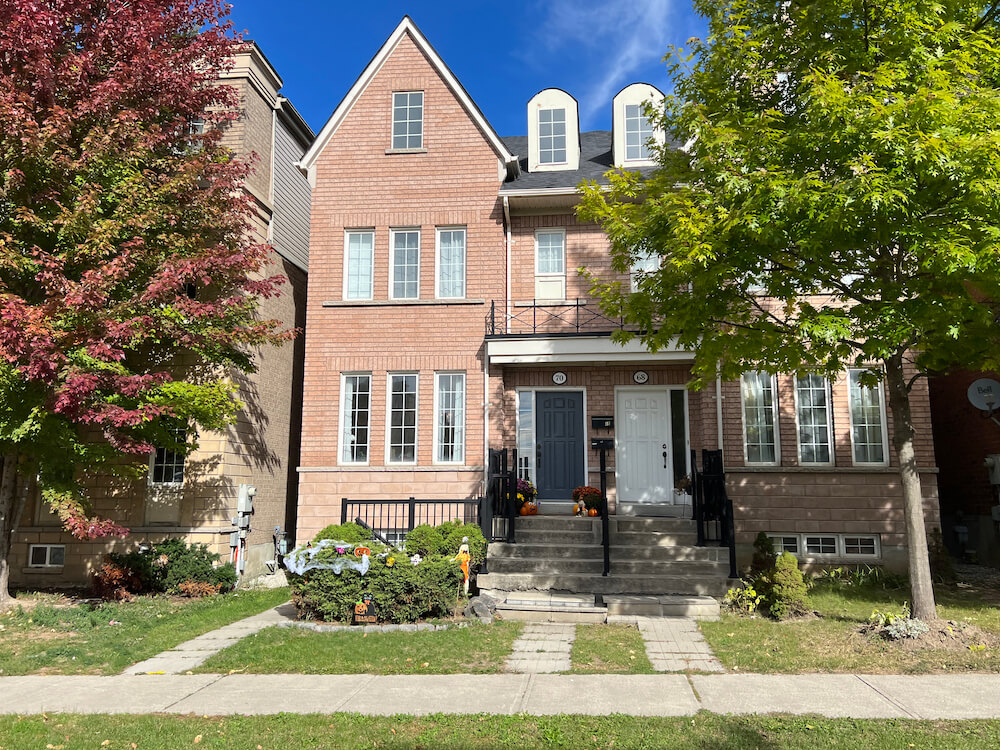 Frequently Asked Questions
What is York University Heights known for?
York University Heights is known for York University and the blend of students and the multicultural residential population who live in this welcoming neighbourhood.
Why is it called York University Heights?
This neighbourhood is named after the university.