Thornhill, Markham Neighbourhood Guide: A Leisurely Lifestyle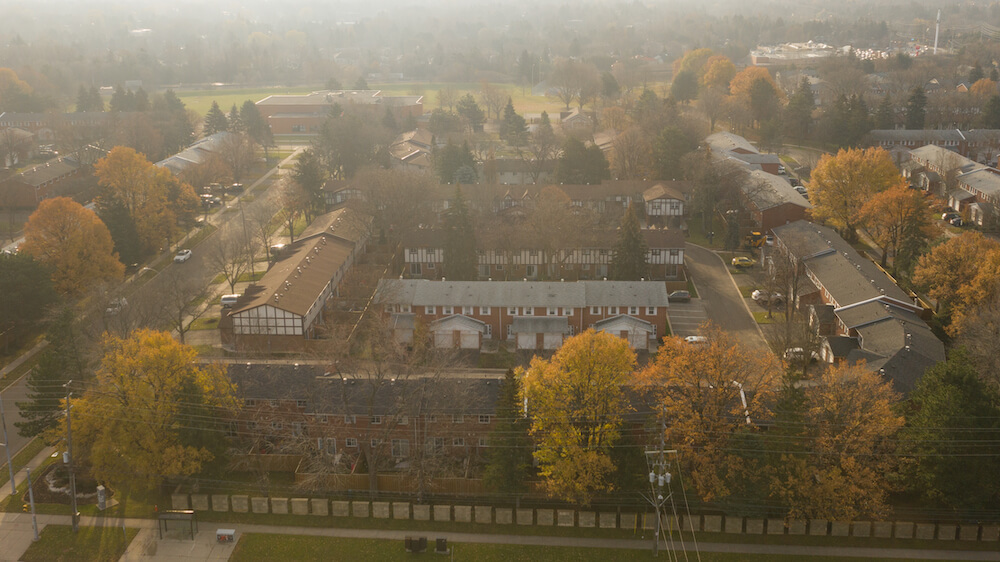 Neighbourhood At a Glance: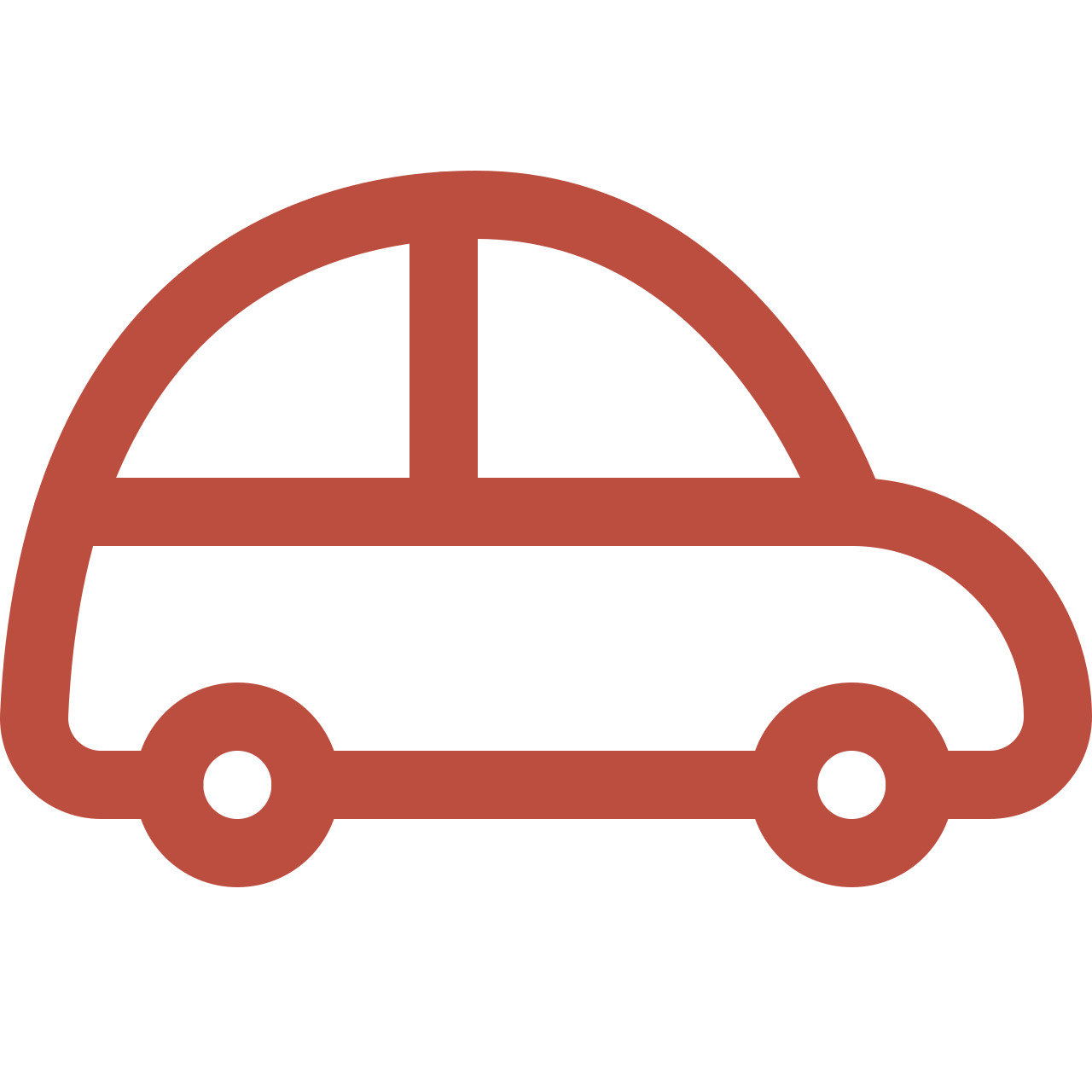 Average Commute Time
Union Station can be reached in about 30 minutes by car and 45 minutes by public transit.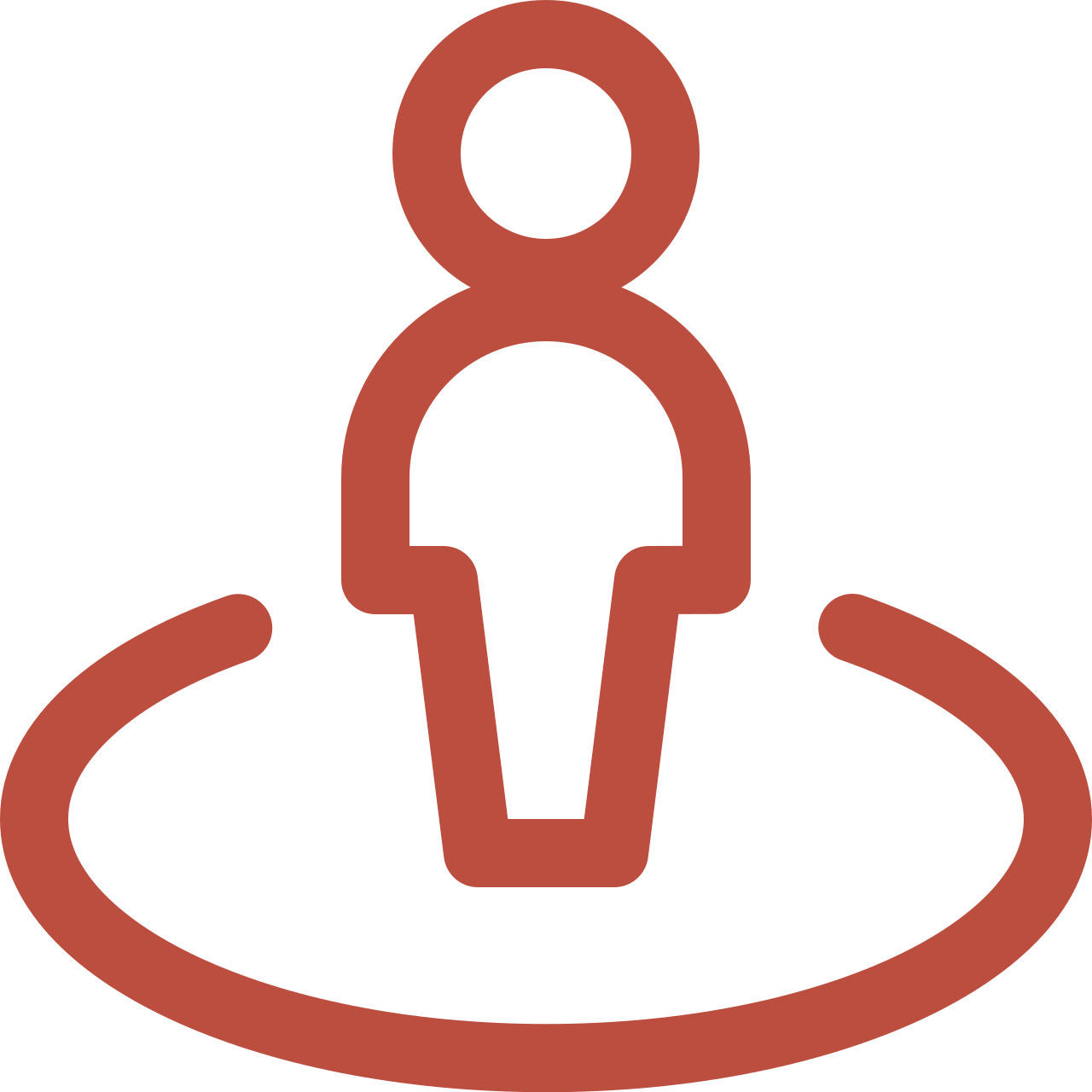 Lifestyle
Recreation and the outdoors combined with shopping and dining.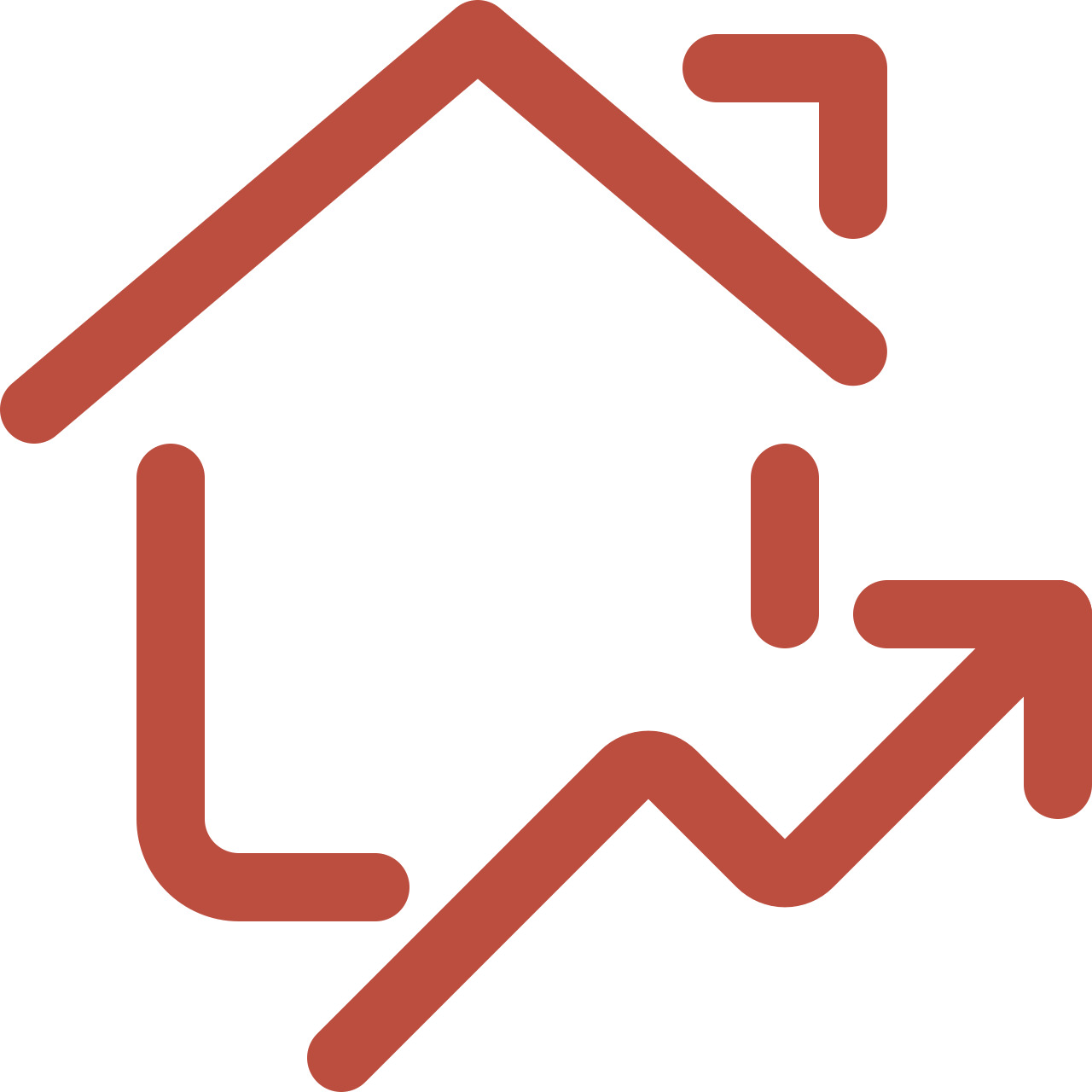 The Housing Market
Characteristic historic homes, new-build townhomes and condos.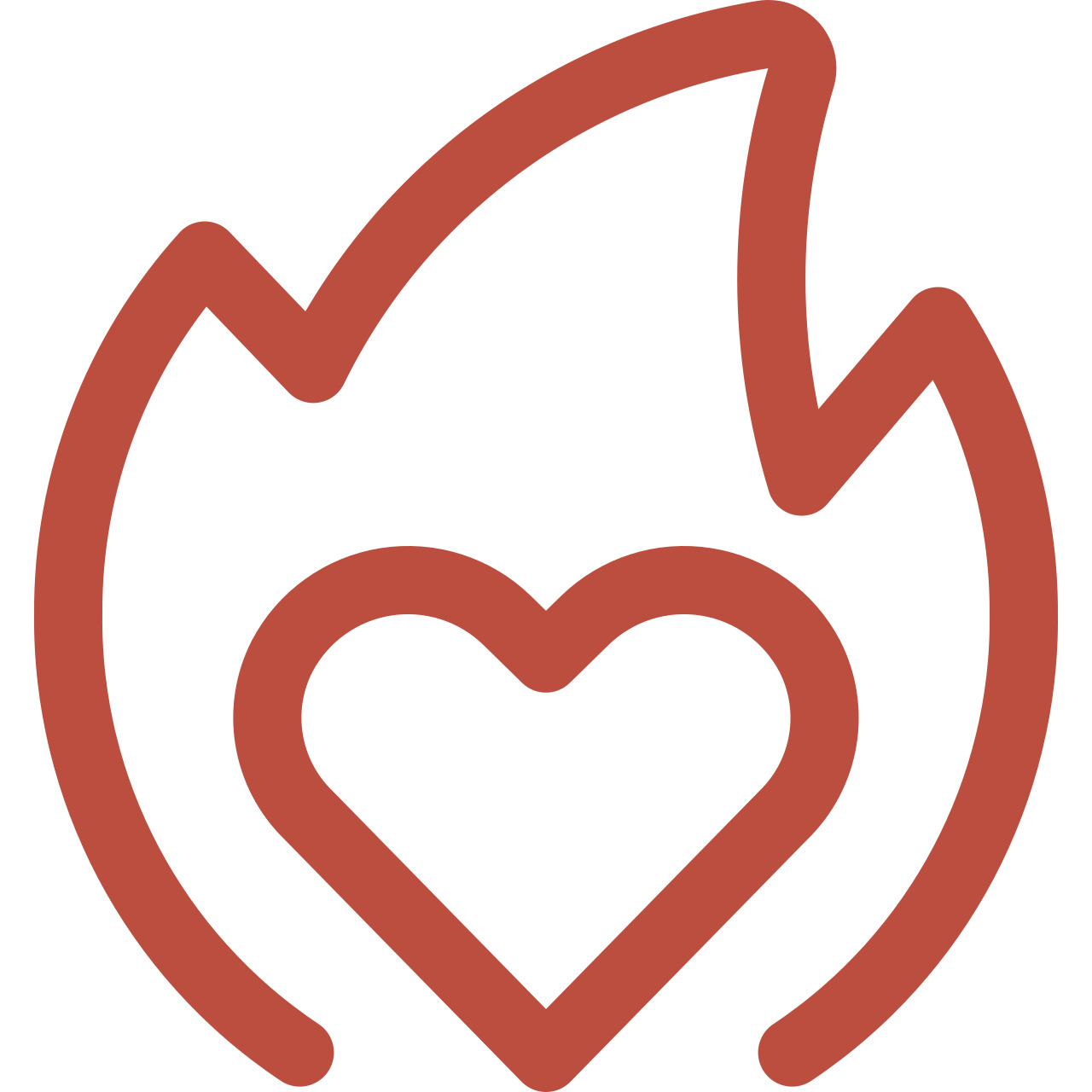 What You'll Love
Several local shopping malls and an abundance of parks.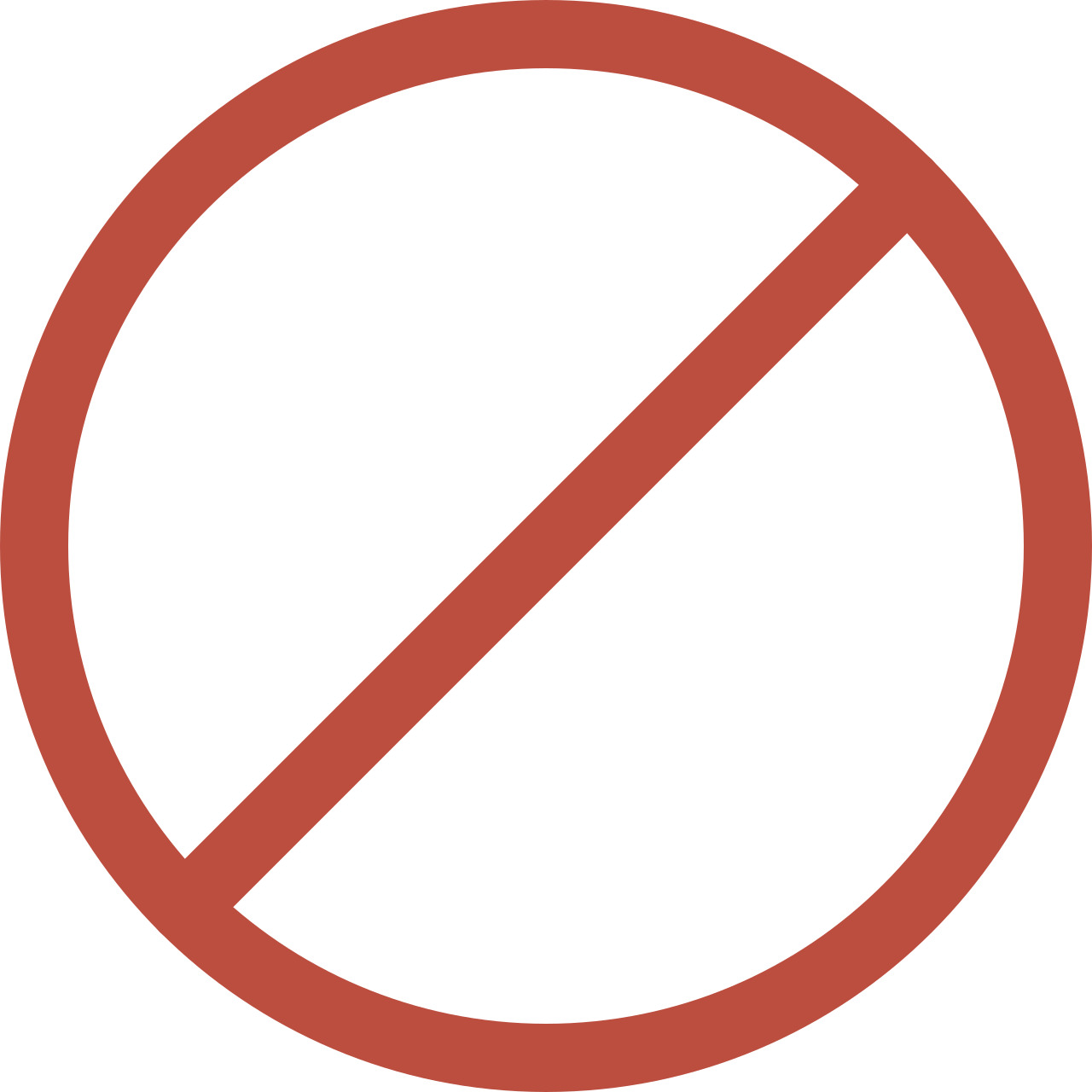 What Not To Expect
Although urbanized, don't expect a lack of greenery.
Thornhill is characterized by its unique position in the centre of Vaughan and Markham, with Yonge Street at the midpoint. The community lies approximately 37 kilometres north of central Toronto. This neighbourhood features historic homes intermingled with newer-build residences and all surrounded by scenic parkland and the East Don Valley ravine. Thornhill has long been regarded as a desirable destination for those seeking close proximity to downtown while enjoying the amenities of uptown living.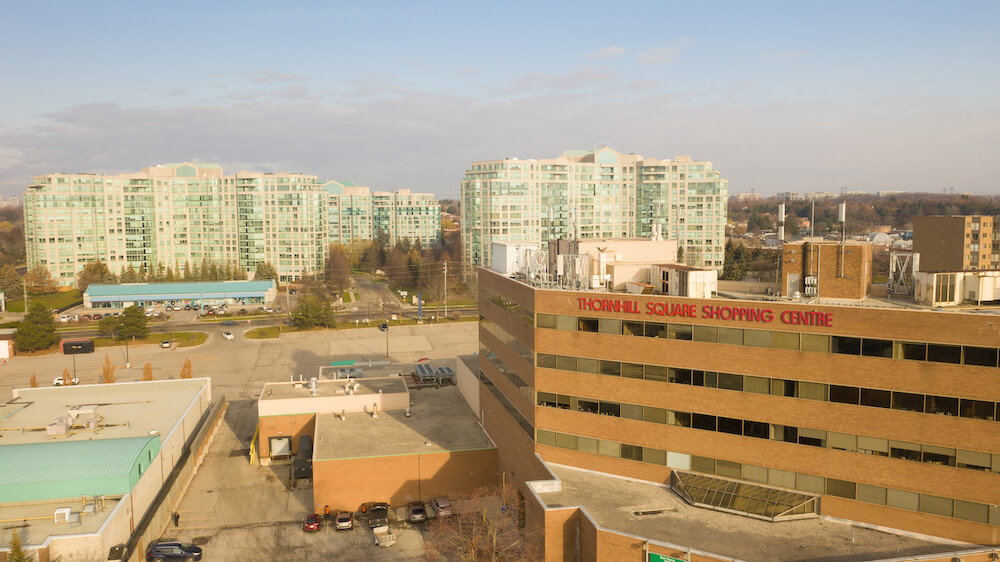 Thornhill derives its name from Benjamin Thorne, one of its early settlers who came to the valley in 1820. The industrious Thorne established a settlement here, consisting of a saw and grist mill on the banks of the Don River.
He went on to found a flour mill, a tannery, and a general store. The first post office, which was named Thornhill, opened in the village in 1829.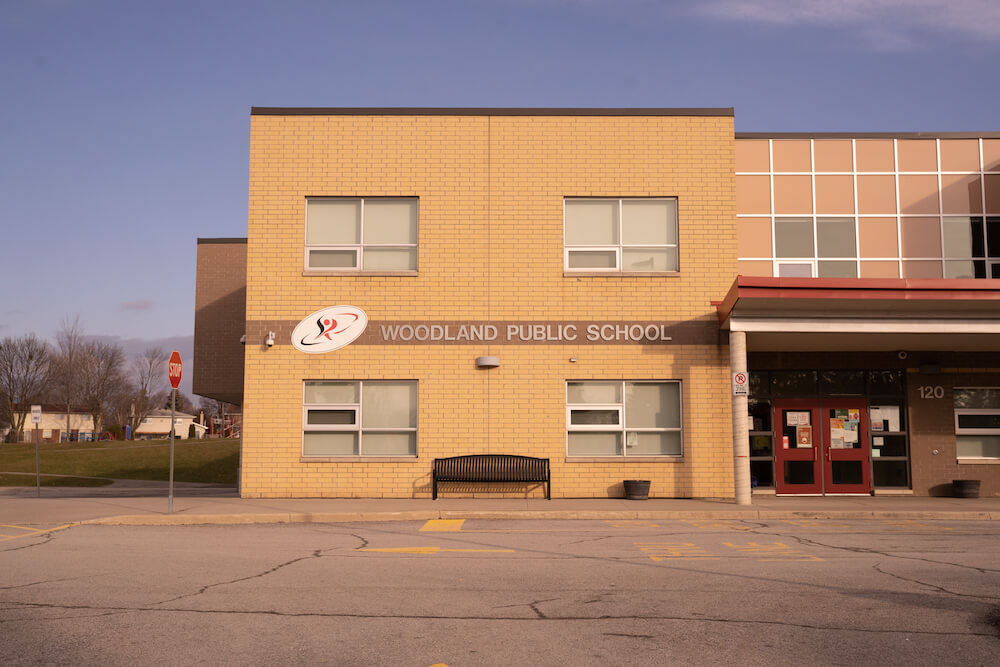 This community's characteristic historic homes line the Thornhill Heritage Conservation District surrounding Yonge Street. This pocket of homes features mid-19th century residences on John Street. These homes stand out with their Victorian, Gothic, Georgian, colonial, and Edwardian traditional architecture.
Several other pockets of homes add charm to the neighbourhood, including enclaves like Royal Orchard and Grandview Estates. These residences are surrounded by lush green space and feature traditional and rustic architectural styles.
You'll also find some newer-build townhomes in this community, such as the enclaves on Bayview Avenue and John Street. Condos on Yonge Street and Bayview Avenue also provide a foothold into this community for new homebuyers.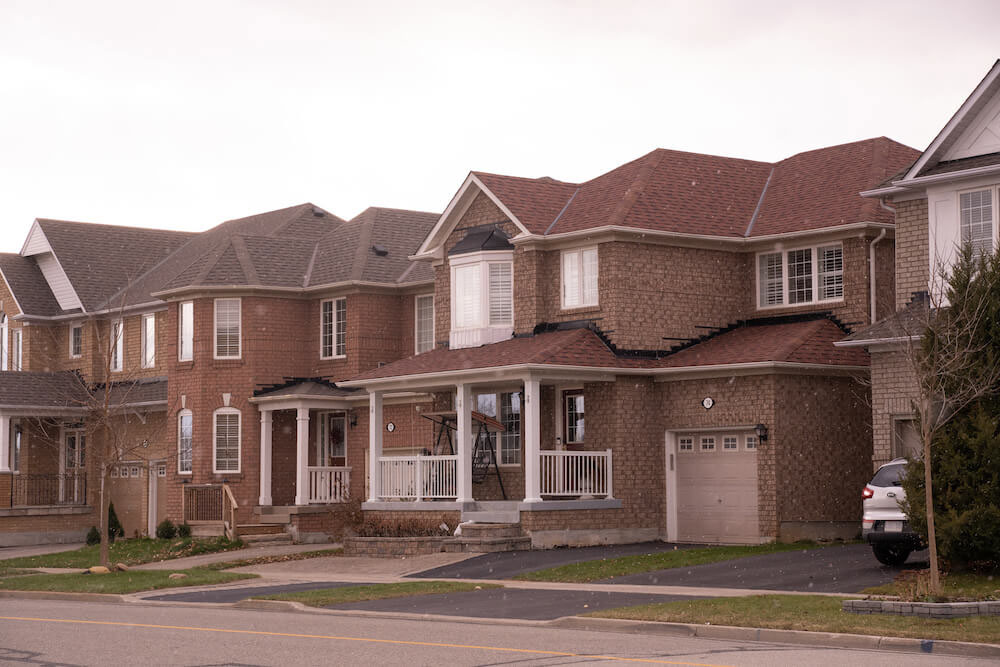 Things to Do in Thornhill
Thornhill Heritage Garden is located at Thornhill Village Library. The cottage gardens here are designed in an 1890s style. With 160+ plant species, this venue features one of Markham's most beautiful gardens. The turn-of-the-century-styled grounds are meticulously preserved for tourists and residents to enjoy.
The Promenade Mall in Thornhill is modern and spacious and features 150+ shops with mainstream stores like H&M and premium brands like Pandora and Aritzia. Enjoy an entertaining movie at the cinema or gather with friends at the food court.
Nearby Thornhill Square Shopping Centre on John Street is a more modest venue, featuring a collection of retail outlets, services, and restaurants.
Centrepoint Mall has been a staple in this community for 55 years. However, the owner is in the process of selling the shopping centre, which will be replaced by a massive 18-tower development. It will feature a mixture of highrise, mid-rise, and low-rise towers housing both residential and retail space and offices. The plan, which still needs to be approved by Toronto City Council before breaking ground, includes a centrally located park among the buildings.
Nearby Steeles Avenue East, Bayview Avenue and Yonge Street are also popular shopping districts. You can shop for essentials at the local grocery stores on Steeles and Bayview Avenues.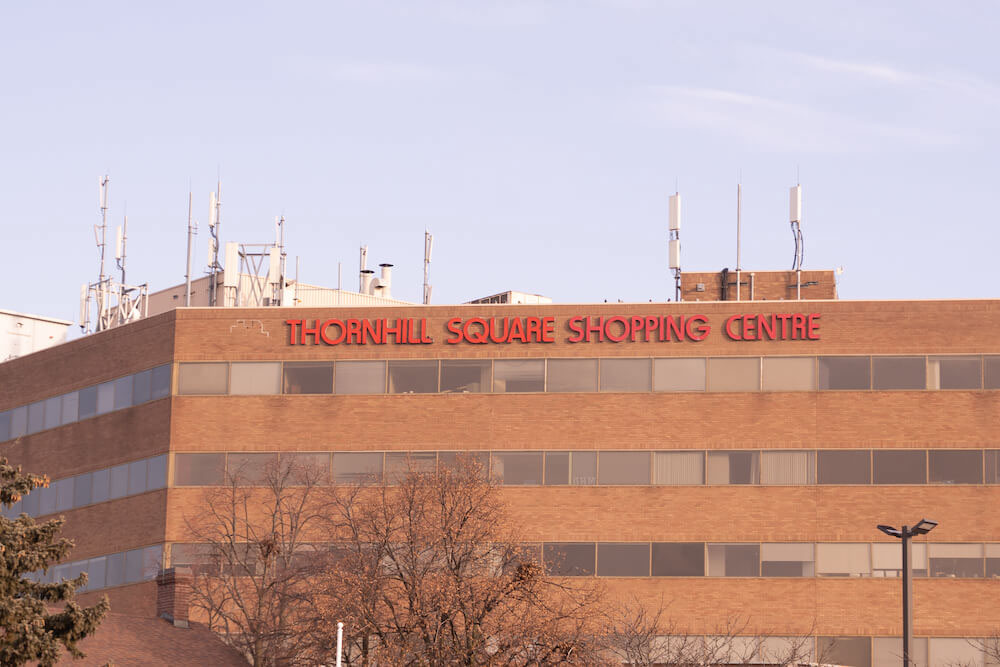 Bayview Avenue, Yonge Street, Steeles Avenue East, and Dufferin Street feature an assortment of eateries catering to all tastes and budgets. Sofram on Dufferin Street offers relaxed dining and features Mediterranean dishes.
The Octagon on Yonge Street is a well-known upscale eatery featuring white tablecloths, wine glasses, and a traditional ambiance. At the other end of the spectrum, Limitless Bar & Grill on Centre Street is a hidden gem in a small plaza with good eats and a great vibe.
This neighbourhood is park heaven and includes Promenade Green Park, Oak Pond Park, Maple Valley Park, and Ventura Park, among others.
The Thornhill Regional Park on Racco Parkway is surrounded by scenic wood lots; the newfangled water park is a characteristic feature of this green space. Additionally, you'll find an artificial turf soccer field, baseball diamonds, and a playground to occupy an entire afternoon.
Pomona Mills Park is the largest green space in this neighbourhood. At Henderson Avenue and John Street, this expansive 4.7-hectare nature park features scenic views of the East Don Valley from a pathway. In addition, there is forest, meadows, and wetlands. A trail winds beside a stream and small bridges traverse the water. In total, the trail takes approximately 50 minutes to complete in its entirety.
Sports lovers will enjoy the soccer pitch and the Pomona Valley Tennis Club practices at its six tennis courts.
Golf clubs abound in Thornhill. A unique feature specific to this area is Canada's only private ladies' golf club. Ladies' Golf Club of Toronto on Yonge Street was founded in 1924.
Uplands Golf & Ski Club on Uplands Avenue shares its greens with the attached skiing area, featuring four slopes complete with lifts and tow bars.
Thornhill Community Centre, a neighbourhood hub, is at Bayview Avenue and John Street. This state-of-the-art facility features two ice rinks. Spectators won't have to worry about the cold while seated on the heated viewing platform.
The centre also houses a therapy pool, two squash courts, a cycle studio, a gym, a dance studio, a library, and a hall that can be rented and holds up to 500 people. Thornhill Seniors Club also offers programs at this facility. This centre has public swimming and aquafit classes, and locals can enjoy the drop-in sports, where you pay per play.
If you prefer the outdoors, a nearby Thornhill outdoor swimming pool on Old Yonge Street is a refreshing spot for the family on a hot summer day.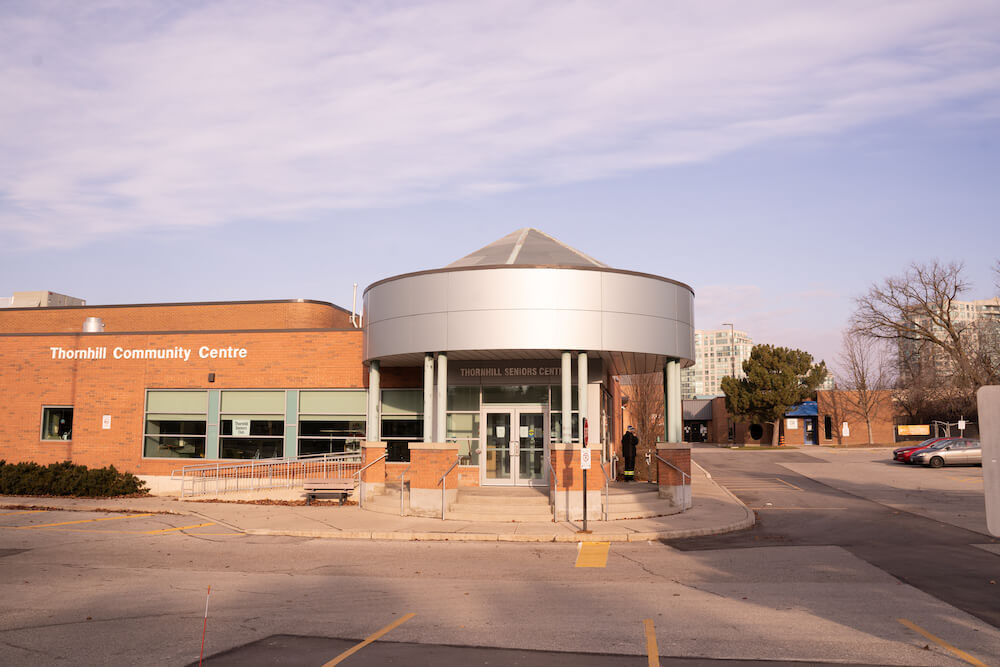 The main thoroughfare, Yonge Street will take you downtown from this neighbourhood in about half an hour. You can also take the Steeles Avenue on-ramp onto Highway 404 to travel to the downtown core.
If you're commuting, the York Region bus #77 will take you to the Finch subway station and you'll reach downtown in about 45 minutes.
Thornhill, with its parks, golf and ski club, and a state-of-the-art recreation centre, offers a sought-after lifestyle that many Torontonians aspire to. Yonge Street, the main thoroughfare, conveniently travels into the heart of the city for those commuting to the downtown Financial District.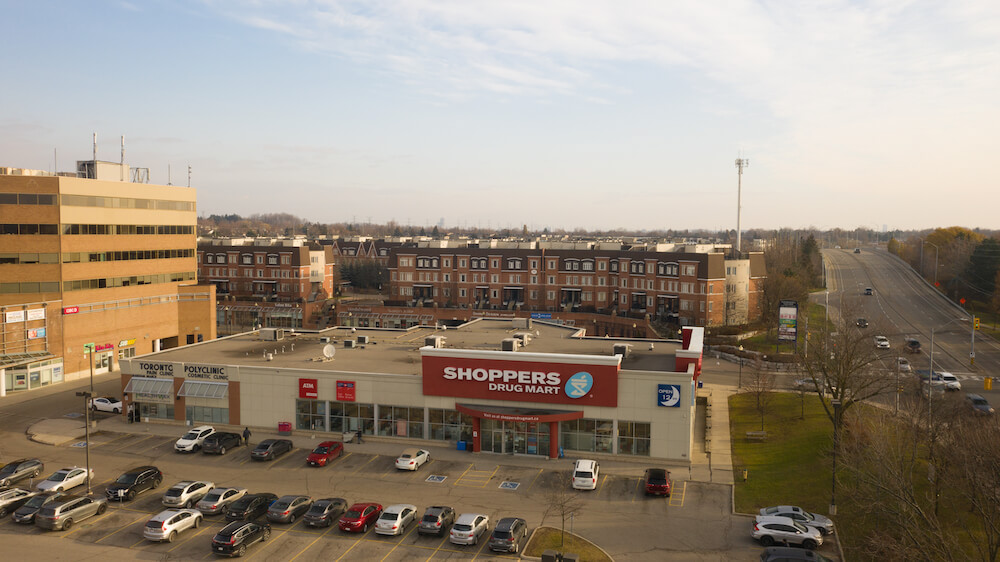 Frequently Asked Questions
What is Thornhill known for?
Thornhill is characterized by its unique position in the centre of Vaughan and Markham, with Yonge Street at the midpoint.

Why is it called Thornhill?
Thornhill derives its name from Benjamin Thorne, one of its early settlers who came to the valley in 1820.