Wahi's Homebuyer's Playbook
If you're looking to buy your first home, follow these 7 steps to homebuying for a smooth and stress-free experience.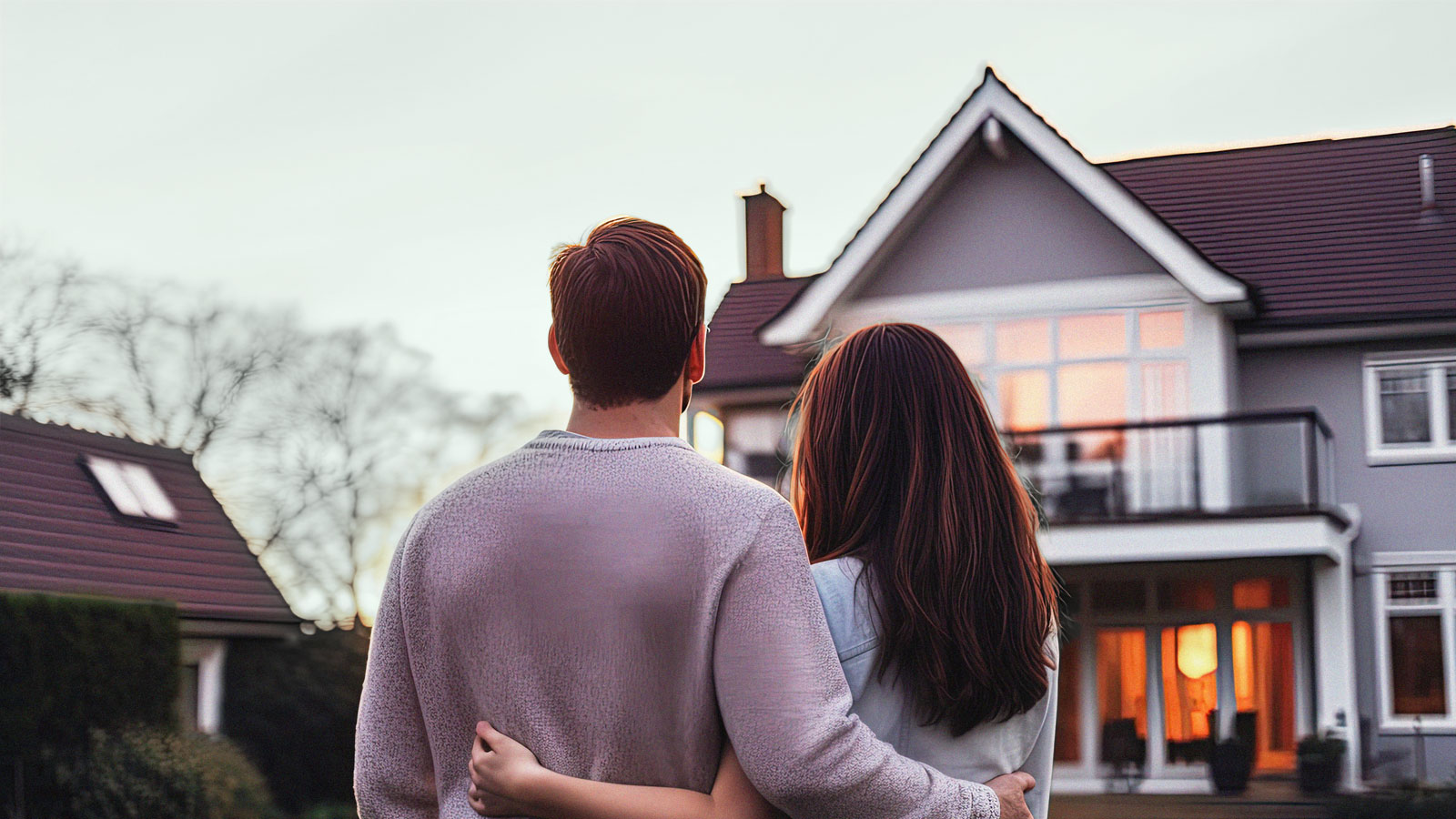 Welcome to the world of homebuying! This step-by-step playbook is designed to ease some of the stress that comes with trying to find the perfect home for the right price. Buying a home is one of the most important and biggest financial decisions you'll ever make. Wahi wants to help you get so in the know on all things homebuying, which is why we've created this guide to get you started.
Step 1: Set Your Budget 
There are many factors that impact how much you can afford to spend on a home, from your household income to your debt-to-income ratio. A recent study by BMO found that the majority of first-time buyers (60%) have a fixed budget of how much they are willing to spend on a home but one-third is willing to surpass it if it means landing their dream home.
Generally speaking, financial advisors recommend that first-time homebuyers follow the 28/36% rule, which means spending no more than 28% of your gross monthly income on mortgage payments and no more than 36% on total debt. 
Wahi's financial and mortgage calculator can help you calculate your total monthly expenses for a property to help you establish a realistic homebuying budget. It's also important to familiarize yourself with typical closing costs once you do find your dream home, and factor those costs into your budget. 
Step 2: Get Pre-Approved for a Mortgage 
Once you've set your homebuying budget, it's time to find out how much your bank or other mortgage lender is willing to lend you. When you pre-qualify for a mortgage, your lender will look at your income, debts, down payment, and credit history. 
The pre-approval should be in writing and will include a guaranteed interest rate (usually valid for 90 days). Pre-qualifying will ensure you know how much mortgage you can get, which will help you understand what price range of homes you should be targeting. If you're a qualified buyer, this will also increase your chances of a successful offer once you find a home you love. Wahi is here to help you through the pre-approval process to find the best option for you.
Step 3: House Hunting  
Wahi also provides homebuyers with access to real-time market data and agent-level insights on the latest listings — including historical sold prices —  to make home hunting as stress-free and efficient as possible.
The Wahi app, available  on the App Store or Google Play  offers the best personalized search experience. The app includes: recommended listings, including the ability to draw on the map to create a customized geozone, instant alerts of new listings and sold transactions; the most accurate home value estimate tool on the market; instant requests to book a showing; and the ability to keep track of all your showings in one place. 

The search for the right home is probably the longest part of the homebuying journey. Knowing what you need, want and don't want in a home will help you narrow your search. Think about your must-haves, nice-to-haves and those things you absolutely don't want. This can  include type of dwelling, number of bedrooms and bathrooms, outdoor space, layout, location and more.
On average, the time it takes to purchase a home in Canada is about four months, and the average homebuyer looks at 10 homes before making an offer according to the Canadian Real Estate Association (CREA). 
The time it takes to buy a home includes finding a home, negotiating, and closing the deal. However, the timeline to buy a home and the number of homes you look at can vary significantly based on the housing market and location. Depending on market conditions, it's not uncommon for homebuyers to lose out on a bid or two, or more  —  particularly if you're committed to sticking to your price ceiling when it comes to an offer price.
We put the real back in real estate.
Join Wahi today and find out how easy it is to get real estate in Canada.
Step 4: Find the Right Realtor  
Working with a realtor who understands your needs and has your best interests at heart can help you find the home you want and stay on track financially so that you don't overpay for a home. Wahi's realtor recommendation system matches consumers with the best agents based on their individual needs and preferences, connecting homebuyers with the best real estate agents for their areas and property type. Consumers can compare fees, services, realtor profiles, statistics and personal introductions to find the right fit.
Step 5: Making an Offer  
You've found the perfect home for you and now you're ready to put in an offer! Obtaining a certified deposit cheque from your bank in advance of making an offer could give you an advantage in negotiations  —  particularly if there are multiple bids on the property you want. 
Your offer must include:
Your offer/purchase price and the amount of your deposit

Any inclusions such as window coverings, appliances, etc.

The date you want to take possession (closing day)

A request for a current land survey (if applicable)

The date the offer expires

Any other conditions that need to be met for the deal to go through (i.e., financing conditions, a satisfactory home inspection, appraisals for mortgage purposes, and/or number of walk throughs before closing.)
Once you've put in an offer, you should expect to negotiate. After your agent has submitted the offer, the seller can accept it, reject it or sign back a counter offer. This is where your realtor's  professional experience, advice and guidance can really help. You may need to compromise on small things, but your realtor will work with you to get what you want. While the process can be stressful, it's about making the best deal for you and the seller.
Step 6: Meeting Conditions and Providing the Deposit  
Conditions are requirements within the Agreement of Purchase and Sale that must be met for the sale to go through. As a first-time buyer, you may have included a financing condition for your offer or a status certificate review condition (if buying a condo), or a home inspection condition.  At this stage, you'll also need to submit the deposit cheque—  usually around 5% of the property price — in the form of a certified cheque or bank draft. This is different from the mortgage down payment; it is paid to a trust when you make the offer and held until close. In your offer, you can negotiate conditions that allow you to walk away and receive your deposit back.
Step 7: Closing the Deal  
Closing is when the ownership and possession of the property is officially transferred from the seller to the homebuyer once all of the legal and financial obligations have been met. The process typically involves the homebuyer, realtor, lawyer and lender. Your realtor plays a key role in the closing process, working with all parties to ensure all terms and conditions have been satisfied and everything is accurate.


At this point, you're given the keys to your new home, and you should have a move-in date in mind. Give yourself enough time to plan your move and check out Wahi's Ultimate Moving Checklist to ensure your move is as stress-free as possible.
Become a Real
Estate Know-It-All
Get the weekly email that will give you everything you need to be a real estate rockstar. Stay informed and get so in the know.
Yes, I want to get the latest real estate news, insights, home value
estimates emailed to my inbox. I can unsubscribe at any time.