Getting Pre-Approved for a Mortgage
Ready to submit an offer? Ensure you're a qualified buyer first to increase your chances of success.
By Emily Southey | 7 minute read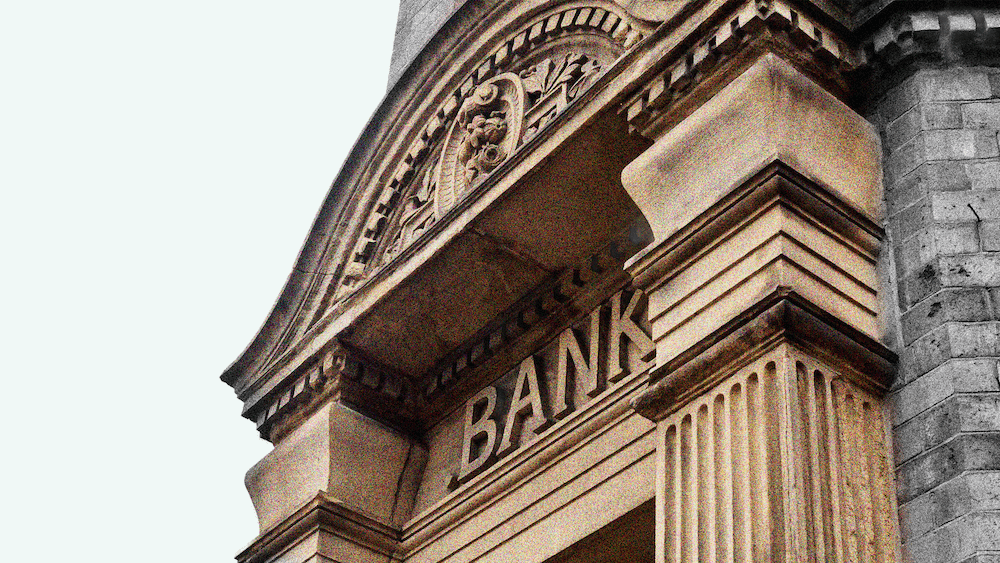 If you're house hunting in Canada, then chances are you'll need a mortgage. This means that alongside interviewing realtors and touring properties, you will have to make sure that you qualify, and the best way to do this is to get pre-approved for a mortgage. This not only simplifies the entire buying process, but also gives you an idea of how much money you're able to borrow with minimal risk. 
 –
A pre-approved mortgage allows Canadian buyers to know the maximum amount of money they could borrow, estimate their mortgage repayments, and possibly even lock in a particular interest rate, depending on the lender. To learn more about mortgage pre-approval, including where to get one and how they differ from a mortgage pre-qualification, keep reading.
What Does Getting Pre-Approved For a Mortgage Mean?
 A mortgage is a type of loan used to buy a home or another type of property.  This enables the lender, which could be a bank, loan company, or insurance company, to take possession of the property if the buyer fails to repay the loan on time. Typically, mortgages are large loans that are paid off over a number of years. 
 –
Before you submit a mortgage application, it's recommended that you get pre-approved for one. Mortgage pre-approval is when a lender confirms that you qualify for a mortgage loan based on the documentation you have provided. Mortgage pre-approvals specify a term, interest rate, and principal amount. The principal amount is a valuable piece of information that homebuyers can use to determine their budget. 
 –
If you've already gathered the necessary documentation (more on that below), you can obtain a mortgage pre-approval in as little as an hour. 
 –
Getting pre-approved for a mortgage not only makes you a more attractive buyer, but it provides a clearer picture of what you can afford. To ensure shopping for a home in Canada goes as smoothly as possible, we suggest applying for mortgage pre-approval first, before you contact a real estate agent or start looking at houses.
 –
Please also note that a pre-approved mortgage is the maximum amount you may get for a mortgage; it doesn't guarantee that you'll get a mortgage for that amount. When it comes time to submit a formal mortgage application, the approved mortgage amount will depend on several factors, including the value of the property and how much you have for a down payment.
What to Do Before Getting Pre-Approved For a Mortgage
–
Gathering the documents needed for a mortgage pre-approval can take time, so it's best to start early. Generally speaking, a mortgage lender or broker will want to assess your assets (what you own), your income, and your level of debt (if applicable). To assess this, Canadian buyers should be prepared to provide documentation relating to the following:
–
Proof of income/employment: To reassure mortgage lenders, you will need to provide documents that show proof of income or employment. Documents may include a pay stub that shows your current salary or hourly rate, a letter from your employer detailing your position at the company, your salary, and how long you've worked for them, or a recent notice of assessment from the Canada Revenue Agency (CRA) if you are self-employed. 
Proof of assets: During the mortgage pre-approval process, mortgage lenders aim to calculate your net worth. Your net worth is partially determined by your assets, so if you have other assets, such as a car, boat, or second property such as a cottage, it's important to provide proof. 
Identification: Mortgage lenders require proof of your identity to confirm that you are who you claim to be. A valid, government-issued ID, such as a driver's license or Canadian passport, can be presented as proof.
Information about your debt or financial obligations: You will need to provide relevant information relating to student loans, car loans, credit card balances, lines of credit, and child or spousal support. Do not try to hide information about your debt. Mortgage lenders have access to this information and it will reflect poorly on you if you try to conceal or sugarcoat it. If you're new to Canada, you may not have enough credit history yet to qualify for a good mortgage rate right away. Learn how to 


build your credit score from scratch

 so that you'll be able to get pre-approved for a mortgage sooner rather than later.
Proof you can afford the down payment and closing costs: To show prospective lenders that you can afford the closing costs and down payment on a future home, as well as monthly mortgage payments, you may be asked to provide bank account and investment statements.
We put the real back in real estate.
Join Wahi today and find out how easy it is to get real estate in Canada.
Mortgage Pre-Approvals vs. Mortgage Pre-Qualifications
–
Mortgage pre-qualification and mortgage pre-approval are two important steps in the mortgage application process. Though the terms are sometimes used interchangeably, there are key distinctions between the two, which we delve into below. 
–
Pre-Qualification Mortgage Canada
A mortgage pre-qualification in Canada is a precursor to a pre-approved mortgage. It is more informal, requires less documentation, and gives the buyer a rough idea of how large a loan they will qualify for. To receive a pre-qualification, an aspiring homeowner would provide a mortgage lender with their general financials. This may include one's income, debt, and assets. The lender reviews the information provided and gives the borrower an estimate of how much of a mortgage they may be eligible to receive. Mortgage pre-qualifications are often conducted quickly by phone or online and are typically free of charge. It's important to note that the process of obtaining a pre-qualified mortgage does not include a credit check or a detailed analysis of the borrower's ability to purchase a home. It is simply based on the information that the borrower provided. Therefore, pre-qualified mortgages only state the amount a buyer could expect to get and are subject to change. However, that doesn't mean mortgage pre-qualification isn't a valuable step in the mortgage application process, which can help homeowners better understand their budget and mortgage needs.
–
Pre-Approval Mortgage Canada
Getting pre-approved for a mortgage should only be done if the buyer is serious about purchasing a home. Mortgage pre-approvals are the result of a more thorough investigation into the financial status of the buyer. A lender that grants a pre-approved mortgage to a buyer is providing them with a more precise amount of money that they can expect to be approved for. The mortgage pre-approval process is lengthier and more detailed than the pre-qualification process, involving an extensive financial and credit background check and requiring borrowers to submit an official mortgage application. A wide variety of documents must be provided by the borrower pertaining to their assets, debt, income, and identification. Based on this information, the mortgage lender will then offer pre-approval up to a maximum amount. As mortgage pre-approvals tend to carry more weight than mortgage pre-qualifications, the lender may charge an application fee that amounts to several hundred dollars. A lender may also allow the borrower to lock in an interest rate for a set period of time.
Where to Get A Mortgage Pre-Approval
Mortgage lenders and mortgage brokers offer mortgage pre-approvals to Canadians. When it comes to mortgage lenders, they lend money directly to you. Examples of mortgage lenders are banks, credit unions, loan companies, trust companies, and insurance companies. In contrast, mortgage brokers do not lend the money to you directly but rather facilitate the transaction by finding a lender on your behalf. One advantage of getting a pre-approved mortgage through a broker is that some lenders only offer their products through brokers. 
 –
Given that mortgage lenders have different interest rates and conditions, and that mortgage brokers don't all have access to the same lenders, it's important to shop around. Shopping around and comparing quotes will ensure you receive the most competitive rate for your pre-approved mortgage.
Frequently Asked Questions
What is a mortgage pre-approval?
A mortgage pre-approval is when a mortgage lender provides an aspiring buyer with a precise amount of money they can expect to be approved for. To get a mortgage pre-approval, a lender will assess your finances (your income, debt, assets, and credit history), and based on that, will determine the size of your loan, how much money you could pay per month, and what your interest rate will be. It is a crucial step in the homebuying process. 
When should I get pre-approved for a mortgage?
The earlier, the better when it comes to getting pre-approved for a mortgage. If you're serious about buying a home, we recommend getting a pre-qualified mortgage up to six months before you hope to purchase a property. Given the significant amount of documentation that must be gathered coupled with the lengthy mortgage application process, you should allocate a minimum of two weeks for your mortgage pre-approval. Keep in mind that mortgage pre-approvals tend to expire after three to four months. 
Do pre-approvals affect my credit score?
No, a mortgage pre-approval will not affect your credit score. Although getting pre-approved for a mortgage in Canada requires a credit check, it is a soft credit check that will not impact your credit score. For this reason, aspiring homeowners may wish to explore their options and obtain a mortgage pre-approval from multiple lenders to find the most advantageous rate.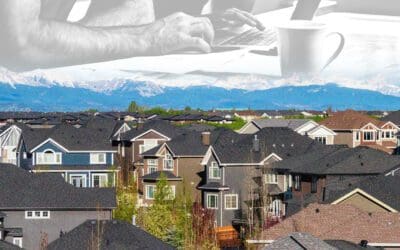 Many are moving to the Wild Rose Province looking for a more affordable lifestyle. Here's what you need to know before making the leap.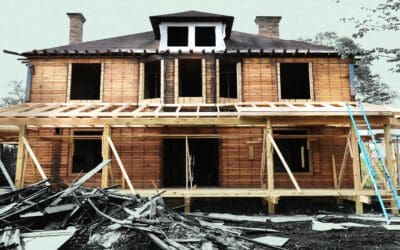 While purchasing a home that needs renovating may be less expensive, here are 8 things to consider before you buy.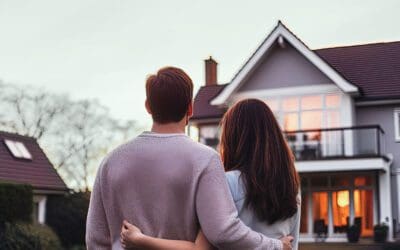 If you're looking to buy your first home, follow these 7 steps to homebuying for a smooth and stress-free experience.