Ontario Home Inspection Checklist
A home inspection is an important step in the homebuying process.
By Emily Southey | 8 minute read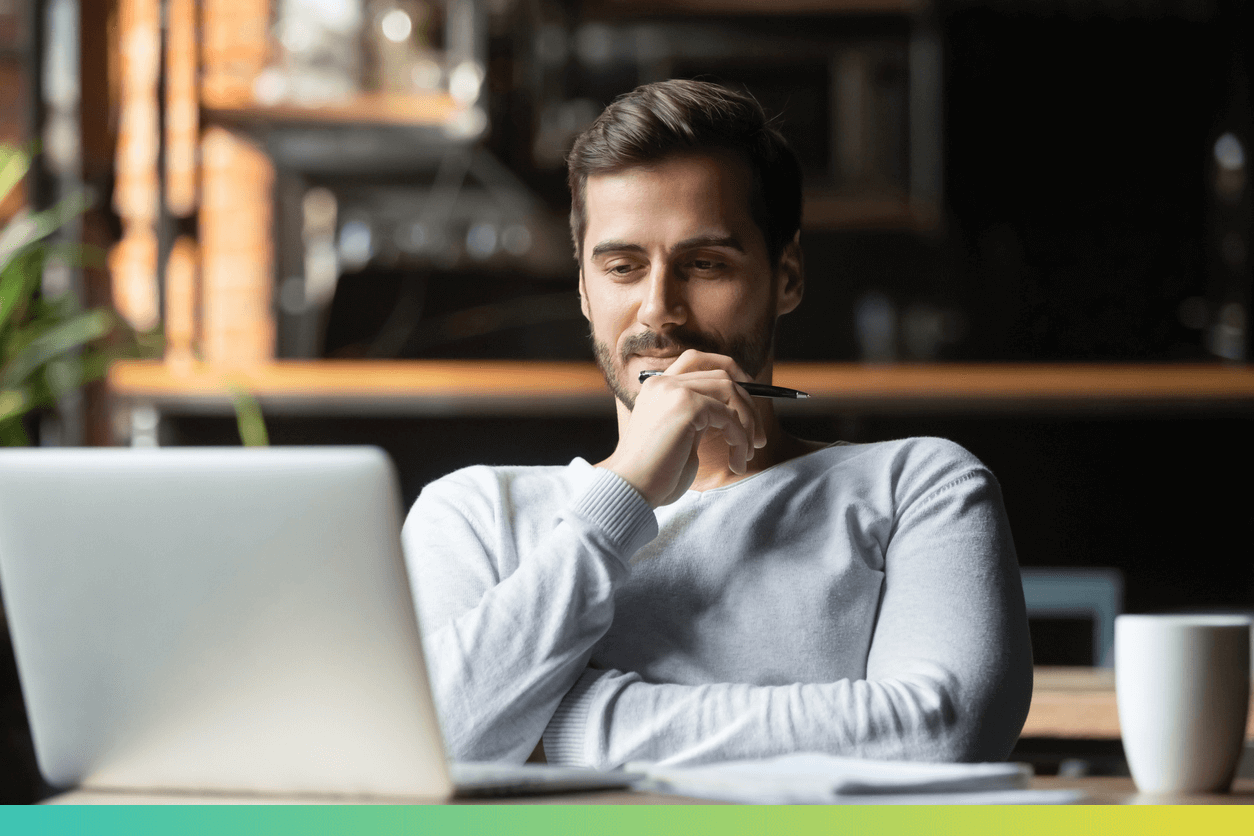 Finding your dream home is a feeling like no other. But before you close the deal and sign on the dotted line, buyers should always do their due diligence by scheduling a home inspection. Home inspections might seem like a pain, but they can save you a lot of money and stress in the future. Plus, inspecting your future home is much easier when you have a trusty checklist by your side. Keep reading to learn all about home inspections in Ontario. You'll also find an exhaustive checklist of what you or a professional inspector should be on the lookout for during the inspection. Let's dive in!
–
What Is a Home Inspection?
A home inspection is a visual examination of the home. This includes everything from the roof and the windows to the driveway and the foundation. It can be conducted by the buyers but more often is done by professional home inspectors. The purpose of a home inspection is to visually look for anything that needs to be repaired or replaced. Home inspections in Ontario are typically conducted before a home is purchased to make sure there are no major issues.
–
What is a Pre-Listing Home Inspection?
Though home inspections are often completed at the behest of the buyer, this isn't always the case. Enter the pre-listing home inspection. A pre-listing home inspection is when a seller has their home inspected by a professional before they put it on the market. These types of inspections are usually done in the hopes that they will make the home more enticing to sellers. Pre-listing home inspections can be beneficial to both buyers and sellers. They can result in a home being sold quicker (a major pro for the seller) while providing peace of mind to the seller that the home is in good condition.
"A home inspection is a visual examination of the home. This includes everything from the roof and the windows to the driveway and the foundation."
The Benefits of a Home Inspection
Inspecting your potential home is a crucial component of the home-buying process. Doing so offers a whole host of benefits to the buyer. From discovering costly repairs and safety hazards to using the home inspection report as leverage in your negotiation, there are many reasons that home inspections are beneficial to Ontario buyers. Keep reading for a list of benefits buyers can derive from conducting a home inspection.
–
Necessary Repairs
One of the main purposes of home inspections is to inform buyers about any necessary repairs or replacements in the home. A home inspector will assess everything—the windows, doors, basement, kitchen, driveway, roof, electrical, plumbing, heating, ventilation, and more. Home inspections will reveal any issues with the home, giving buyers an idea of how much money they will need to invest to fix the problems. Ultimately, if the necessary repairs and replacements are significant, the buyer may decide the property is more trouble than it's worth.
–
Negotiation Tool
After a home inspection is completed, the inspector will issue a report. This report can then become a powerful negotiation tool for the buyer. Depending on the findings of the report, the buyer might be able to use it to negotiate a better deal on the home. If many repairs are needed, they can try and negotiate a lower price. Alternatively, they can add a condition to the sale that certain repairs would need to be complete before the deal is done. When buying a home, you want to have as many advantages as possible, and doing a home inspection can give you just that.  
–
Home Insurance
Some Ontario insurance providers won't sell you home insurance if your house has certain issues. These issues may only be discoverable via a home inspection. Therefore, to insure your new home, a home inspection and the consequent report will either confirm that there are no problems or allow you to fix them so your home meets the insurance company's conditions.
–
Safety Hazards
One last benefit of home inspections is that they open your eyes to potential safety hazards. While repairs and replacements can be costly, there is nothing as important as your health. Most home inspections involve looking for signs of mould, water damage, and carbon monoxide. If the inspector thinks any safety hazards are present, it's essential to know before closing the deal. On the other hand, if the inspector does not find any noteworthy safety issues, this can provide unparalleled peace of mind to buyers. 
Listings updated every 15 minutes
New listings alerts sent to your email
19 years of sold price history
Sold comparables for every listing
Sign UP
The Home Inspection Process
So you're interested in buying a home but want it to be inspected first. What now? The next step is to hire a professional home inspector. While it is perfectly legal for the buyer to conduct the home inspection themselves, this is not generally recommended. Professional home inspectors are experts in their field. Even if you think you have a good eye, there are likely things you wouldn't even think to check. A professional home inspector knows exactly what they're doing. For peace of mind, we recommend hiring a home inspector in your province.
 –
*Please note that home inspection costs are the responsibility of the buyer. Therefore, buyers should always budget for the cost of a home inspection when purchasing a property.
–
Hiring a Home Inspector? Ask Your Real Estate Agent
If you've never hired a home inspector before and have no idea where to start, you have a few options. Of course, you can do some research online, but you can also go by word of mouth. Ask your friends and family if they know of any reliable home inspectors or contact your real estate agent. Your real estate agent likely has contacts and can put you in touch with a qualified home inspector. As long as you trust your real estate agent, there's no reason to believe they would lead you astray. That said, even if your home inspector comes recommended by a reputable real estate agent, we always recommend doing your own research to ensure they are the right fit.
–
Finding the Right Home Inspector
Finding the right home inspector is like finding the right contractor or electrician. Not all professionals are on equal footing, which is why it's important to assess a potential candidate's experience and qualifications. In Canada, Alberta and British Columbia are the only provinces that require home inspectors to be licensed. However, just because other provinces like Ontario don't have licensing requirements doesn't mean there aren't other qualifications to look for. For example, you can ask your potential home inspector if they've earned any certifications in their trade, like those offered by the Canadian Association of Housing & Property Inspectors. You can also ask how long the inspector has been in business and search for reviews or testimonials online.
–
Attend Your Home Inspection
You've done your research, you've hired a professional home inspector, and your home inspection is just around the corner. One final piece of advice for the home inspection process is to attend your home inspection. You might think there's no reason for you to be present during the inspection, but this would be a mistake. In fact, not only do we recommend that all buyers be present during the inspection, but we also recommend they invite their real estate agent or broker to come along. The reason for this is that home inspections are complex and there might be parts of it that you don't understand. For example, you might have questions about the home inspector's findings or the severity of the issues uncovered, or you might find it difficult to decode the terminology they're using. If your real estate agent is there, they can answer any questions you may have and guide you through the entire process.
Wahi Home Inspection Checklist
Kitchen
Countertops, sinks/faucets, cupboards, cabinets
Appliances (dishwasher, oven, garbage disposal)
Plumbing
Range hood exhaust fan (if applicable)
Bathroom
Sinks/faucets, showers, bathtubs, toilets

Water flow and pressure

Cabinets

Tiles/flooring

Plumbing
Attic
Water or structural damage

Insulation and ventilation 
Basement
Water damage or leaks on ceiling or floor

Cracks/stains in exposed foundation

Damage or decay to structural wood
Windows and Doors
Glass and screens

Ability to open and close properly

Weatherstripping
Floors, Walls, Ceiling
Glass and screens
Ability to open and close properly
Weatherstripping
Roof
Chimney

Gutters

Shingles (broken, missing, cracked, rotting)
Driveway and Grounds
Cracked or uneven

Standing water
Exterior Surfaces
Stains or flaky paint

Cracks, decay

Foundation
Electrical
Wiring

Electrical panel

Ground fault circuit interrupter
Heating
Furnace

Thermostat

Heat pump/air conditioner
Plumbing
Water heater

Pipes 

Water shut-off valves
Ventilation
Ventilation system and vents
Home Inspection Report
After your home inspector has completed the inspection, they will issue a home inspection report. Most home inspection reports will include general information about the property and the inspection evaluation methods, a detailed assessment of the home's systems and components, annotated photos of any major issues discovered, and a summary and recommendation for each issue.
Frequently Asked Questions
What happens when you buy a house with solar panels?
This depends on whether the solar panels are owned or leased. If the solar panels were bought outright by the previous homeowners, then ownership of the panels transfers to you when you buy the home. However, if the solar panels are leased, then you will have options ranging from buying the panels from the solar installation company to continuing with the lease.  
Are solar panels worth it in Ontario?
To determine whether solar panels are worth it in Ontario, you will need to consider the upfront cost of installation with how long it will take to pay off the system. Generally speaking, if you can pay off the solar power system within a decade, it's worth it. Alternatively, if you're buying a home with solar panels already installed (meaning there are no upfront costs for you), then it's almost always worth it. Plus, the cost of electricity in Ontario is among the highest in Canada, which is yet another reason that solar panels may be worthwhile to homeowners.
Can solar panels prevent me from getting a mortgage?
Solar panels may impact your mortgage if they are financed. However, if the solar panels on your home were purchased outright then they should have no effect on your ability to get a mortgage. When solar panels are financed it means the homeowners used a loan to purchase the necessary equipment. In such instances, the solar company will put a lien on the house. Many Canadian mortgage lenders refuse to finance a property with an existing lien. Therefore, in order to obtain a mortgage, the solar company will need to agree to temporarily lift the lien until after the home is sold.
Does homeowners insurance go up with solar panels?
There is a chance that your homeowner's insurance policy will go up with the addition of solar panels, but it's not a guarantee. For this reason, we recommend getting quotes from several insurance providers to ensure you receive the most competitive rate. How solar panels can impact your insurance rate are as follows: Solar panels may add value to your home, which could increase the cost of your insurance policy (the more valuable a home, the more expensive it is to insure). However, the good news is that solar panels are usually covered by standard homeowners' insurance policies. Since they are attached to your home, they are covered under the dwelling portion of your policy. (But keep in mind that you'll only receive compensation from the insurance company if your solar panels are damaged by an insured peril, such as a fire.)
Is it worth installing solar panels in Ontario?
It can be worth it to install solar panels on a home in Ontario. Electricity rates are relatively high in Ontario compared to other provinces in Canada, which means that investing in solar panels can make a lot of financial sense. Given the province's high cost of electricity, homeowners who install solar panels on their properties may see a return on investment in as little as 10 years. Plus, solar panels come with many other benefits, such as minimal maintenance (the only maintenance is clearing snow off them in the winter), a boost in property value, and a lesser environmental impact.
How much does it cost to install solar panels on a roof in Ontario?
The cost of installing solar panels on a roof in Ontario varies greatly depending on the wattage of the panels and the size of the home. In addition, some Ontario homeowners may wish to install enough panels to offset 100% of their electrical usage, while others may only wish to offset part of their usage. Generally speaking, you can expect solar panels to cost between $2.50 and $3 per watt. The average Ontario home requires a 7,500-watt solar array, which means the cost of installation would be between $18,750 and $22,500.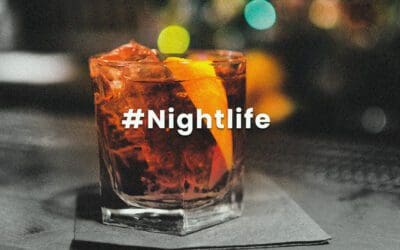 If your idea of a fun night includes dancing, live music, or hitting up trendy cocktail bars, check out these top-ranked neighbourhoods.
Wahi scanned the local real estate listings to see what kinds of GTA condos were priced below $500,000.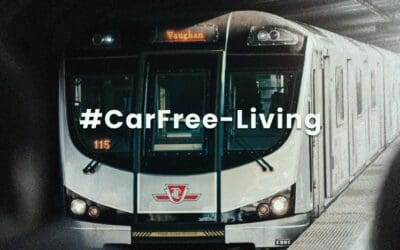 No car? No problem. These Greater Toronto Area neighbourhoods are perfect for anyone who is deciding to rely less on cars to get around.