The Ultimate Moving Checklist
Everything you need to know for a successful move.
By John Peloza, CFA | 14 minute read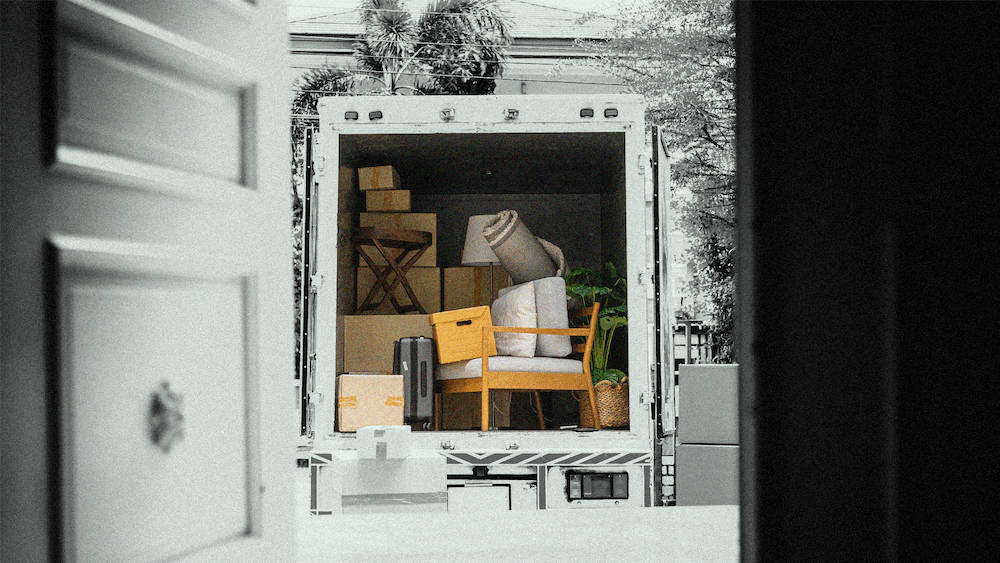 In today's ultra-competitive real estate market, moving into your new home is naturally an afterthought for most buyers. After multiple home showings and submitted offers, it is certainly a relief and cause for celebration for many buyers once they have an accepted agreement of purchase and sale (APS). Hold off on popping the champagne just yet, as there are many important things to check off the list to ensure a smooth transition and home closing. Many of these to-do items will occur at the same time, so a comprehensive checklist based on your unique situation will prove most helpful in reducing stress and avoiding any mishaps.
–
Fulfill or Waive your Offer Conditions on Time
Before you start packing up your stuff, the first and foremost task is to review the outstanding conditions that comprise your accepted offer. Many buyers are now submitting unconditional offers, which means that the APS is not subject to the seller or buyer completing any further due diligence, such as obtaining a satisfactory home inspection or financing approval. If you've submitted an unconditional offer, you can skip this step.
 –
If your APS includes certain conditions, there are two things that are important to know. First, each condition will specify whether the buyer or seller is obligated to complete the condition. And second, conditional clauses will specify a maximum date by which the condition must be completed or waived by the obligated party. If the condition is not completed or waived during the time period, the APS is no longer valid and you will be back to the drawing board. In some cases where a buyer fails to perform a necessary action, they may even lose their purchase deposit.
 –
Most conditions have a one- to two-week time period, although unique conditions relating to insurance, rural properties, or requested home repairs may naturally be longer. If your condition deadline is nearing and an item is still outstanding, consult with your lawyer about the necessity of the condition. In many cases, it will make sense to waive the condition completely in order to proceed with the purchase. However, if the condition is deemed crucial to complete, a third option is to add an amendment to the APS that extends the condition deadline. Most sellers acting in good faith will accept an amendment if a third party is slightly delayed in providing the relevant service related to a buyer condition.
Finally, it is important to distinguish between two types of conditions: a condition precedent and a condition subsequent. A condition precedent is more commonly used in real estate transactions and refers to something that must happen first in order for the agreement to be completed. Simply put, if notice is not provided that the condition is fulfilled by the deadline, then the agreement is no longer valid. Condition precedents provide an added layer of protection for buyers since they can often be waived at the buyer's discretion. An example of a condition precedent for a general home inspection is listed below:
–
This Offer is conditional upon the inspection of the subject property by a home inspector at the Buyer's expense, and the obtaining of a report satisfactory to the Buyer in the Buyer's sole and absolute discretion. Unless the Buyer gives notice in writing delivered to the Seller personally or in accordance with any other provisions for the delivery of notice in this Agreement of Purchase and Sale or any Schedule thereto not later than ____ on the ____ day of ____ , (a.m./p.m.) 20 ____ , that this condition is fulfilled, this Offer shall be null and void and the deposit shall be returned to the Buyer in full without deduction. The Seller agrees to co-operate in providing access to the property for the purpose of this inspection. This condition is included for the benefit of the Buyer and may be waived at the Buyer's sole option by notice in writing to the Seller as aforesaid within the time period stated herein.
–
Source: Ontario Real Estate Association, 2022 Guidelines for Residential and Commercial Clauses
–
A condition subsequent, on the other hand, establishes a termination right within an accepted agreement. A condition subsequent can be also thought of as an escape clause for the buyer or seller. If the condition is not met, a termination action can be taken, usually by notice in writing to the other party, otherwise, if no action is taken relating to the condition, the agreement will remain binding. Unlike a condition precedent, the buyer or seller cannot waive the condition and, if notice is not provided, then the agreement remains in place. A general home inspection, written as a condition subsequent, is presented below:
This Agreement is conditional upon the inspection of the subject property by a home inspector at the Buyer's expense, and the obtaining of a report satisfactory to the Buyer in the Buyer's sole and absolute discretion. Unless the Buyer notifies the Seller in writing delivered to the Seller personally or in accordance with any other provisions for the delivery of notice in this Agreement of Purchase and Sale or any Schedule thereto not later than ____ on the ____ day of _____ , (a.m./p.m.) 20 ____ , that the Buyer is not satisfied with any of the above inspections, the Buyer shall be deemed to have waived this condition and this Agreement shall remain valid and binding.
–
Source: Ontario Real Estate Association, 2022 Guidelines for Residential and Commercial Clauses
We put the real back in real estate.
Join Wahi today and find out how easy it is to get real estate in the GTA.
GET STARTED
Your realtor and lawyer will be able to advise you on what conditions should be added to an offer, in addition to how they should be structured to protect your best interests. Every property transaction is different, but the main thing to know is who is obligated to perform a condition item (either you or the seller) and when the item must be completed by. Once all conditions have been fulfilled or waived, the agreement has become firm and binding and you can focus on getting ready to move into your new home.
–
Some Moves are more Complicated than Others
How you approach moving into your new home will greatly depend on your current living situation. You may be living with your parents, and if you purchased a home in the same town or city, moving will be relatively straightforward. Beyond updating your address for credit cards and other memberships, you can focus on obtaining home insurance and getting utilities set up for your new home. If you are renting, there will be a few added obligations, such as providing two months' notice to your landlord, cancelling your tenant insurance, and transferring your cable and internet if they are in your name. In general, these two types of situations benefit from not having to coordinate around the sale of your previous home, and when your new property is located in the same city, moving becomes even easier.
 –
Keep in mind that the following checklist items are based on moving out of your previously owned property, so disregard any items that are not relevant to your situation.
–
Transfer your Utilities and Home Services
An APS will specify a closing date – the day you can finally move into your new home. In general, a typical closing period is around 30 and 90 days after the offer date. Beyond setting your overall timeline for a variety of move-related tasks, you will need to communicate your close date to your utilities and home service providers to ensure a smooth transition. Some of the providers you will need to contact include:
 –
home insurance provider;
natural gas / Heating Ventilation & Air Conditioning (HVAC) provider;
hydro provider;
municipality property tax department;
water tank rental, if applicable; and
cable and internet provider.
 –
In most cases, the close date of your previous home will not be the same as the close date of your new home. The moving process is easier and more efficient for buyers when their existing home closes after the close date of their new home. This allows for buyers to move out of their current home and immediately into their new one, and when the properties are in the same city, this can result in significant cost savings and reduced stress. Many of these buyers will choose to gradually move out of their current home, as opposed to moving all of their belongings to storage or somewhere temporary while they wait for the closing date on their new home. Additionally, many sellers require bridge financing to stem the gap between their existing and new home mortgages. This is the main reason why the closing date is an important part of a buyer's offer and why it can sway the decision between a seller accepting an offer for more money in exchange for one with a more optimal closing window.
We put the real back in real estate.
Join Wahi today and find out how easy it is to get real estate in Canada.
As a buyer, if your current living situation is flexible, you will always want to take advantage of this when negotiating a new home purchase. A good realtor will be able to maximize this value for you, especially if the seller is on a more pressing timeline.
 –
The final thing to keep in mind when dealing with your utility providers is that you will need to communicate both closing dates to them. By doing so, they will be able to set up your new account on one day while closing out your existing account on another. When moving to another city, you will likely need to contact different providers, with the understanding that both your selling and buying closing dates are extremely important if you want to avoid unnecessary stress.
–
Pack up your Things!
While conditions are being fulfilled and you are transferring your home services, you will benefit from preparing now for your actual move. To reduce stress, you can get started on things like decluttering and donating unwanted possessions even before you've submitted a successful offer. This type of pre-move planning also aligns well with the sale of your existing home, as you can maximize your home's value through effective staging that aims to de-personalize the property. You want your home to look clean and simplified to highlight its potential to buyers, so get some moving boxes and start to pack away any small items that are sitting around your house.
–
Once your purchase offer is accepted and all conditions have been met, you will have a more definitive picture of where you are moving and what that timeline will look like. The next step is to set a budget and research moving options. If your new home closing date is after your existing home sale, you may need to book a short-term storage space. You can save money by asking a friend or family member to store your things. In terms of actually moving your furniture and personal belongings, it helps to have close contacts with vans or trucks to avoid paying professional movers. However, if your furniture is heavy or fragile, or you simply don't want to have to worry about this step, consider hiring a professional moving service.
 –
Speak with your realtor about moving options, as many brokerages have preferred partnerships in place with local or regional movers. A moving company will also be able to advise you on your unique situation and provide you with their professional opinion on how best to approach the move. A few great moving tips they can provide you with include:
 –
Buy essential packing supplies (e.g., boxes, bubble wrap, packing tape, etc.).
Ensure all boxes are clearly labelled, especially bed linens as you'll be eager for a good night's sleep after moving day.
Pack seasonal clothing and other seasonal items together, so that some boxes can sit in storage until they are needed.
Acquire moving-day essentials: snacks, scissors, garbage bags, and water.
Take photos of any valuables (furniture, appliances you are taking with you, etc.). These would be needed to file claims should damage occur during your move.
Use a floor plan of your new home to plan where to place your furniture. Try to pack by room.
–
Source: Royal LePage Canada 
–
Finally, whether you are going with a moving company or doing it yourself, you will want to confirm and review plans around two weeks before your move with whoever is helping you. This extends to other services you will have booked in advance, such as cleaning services for your current or new home. And if you are moving out or into a condo, you will also need to book a moving elevator and prepare a security deposit, usually in the form of a certified cheque. Don't let these little details pass you by, as they can make a big difference on moving day.
–
Moving Day!
The day you've been planning for is finally here. Let's assume you can move straight into your new home directly from your old one, and that you are doing it all in one day. Once you've packed up all your belongings, the first thing you will want to do is a final walkthrough in your old home. Remove all garbage and recycling, and make sure everything is clean. Take a video or some photos of the house, both for sentimental purposes and to ensure that the new buyers do not accuse you of leaving any mess or damage. You should also do this if you're renting.
–
Once you've arrived at your new place, the first thing you will want to do is walk through your home to ensure all of your belongings have arrived and are not damaged. You will also want to confirm that all appliances are in good working order, that none of the seller's belongings have been left behind, and that there is no property damage that was not previously acknowledged. If there is, you will want to communicate this immediately to your realtor, who can get in contact with the seller's agent and take steps to remedy the situation.
 –
If everything has gone smoothly up to this point, breathe a sigh of relief and start unpacking your stuff. Start with your most essential items and store boxes you won't need for a while in the basement, garage, or storage locker so you can enjoy your new space. It's time to pop the champagne and celebrate…eat, relax, and enjoy the first night in your new home! 
–
Create a Moving Checklist
There is a logical order to most moves, although many steps can occur at the same time and some steps will not apply to your unique situation. In any case, you can download the Wahi Moving Checklist, which can be found below. Here are the main ones you will want to keep front of mind:
 –
Declutter and donate any unwanted possessions in advance of your move. Start packing whatever you can as early as possible.
If your accepted offer has conditions, document what they are and who is responsible for completing them. Don't forget to document the condition deadline and take steps to complete it as soon as possible.
Once conditions have been fulfilled or waived, contact your bank and other key service providers to notify them of your change in address and closing dates. If you are renting, be sure to provide your landlord with the appropriate notice.
Set a budget and plan for your move. While the DIY route can save you thousands of dollars, the complexity of the move and the value of your personal belongings may make a professional moving company the best option. Your realtor will be able to provide you with a few good options to consider, in addition to some time-saving tricks and tips.
Confirm key services, such as professional cleaners and condo moving elevators in advance of the move date. 
On move day, do a final walkthrough of both your old and new home, and notify your realtor of any issues as soon as possible.
Being prepared will save you time, money, and stress. Moving into a new home is an exciting and wonderful time in one's life, and while there is a lot to be done, it does not need to be intimidating. So take a deep breath, make a plan, and keep the champagne in one of the essential boxes that you can unpack first. Happy moving!