Comparing the Different Types of Houses in Canada
Canada's housing market offers a range of choices ⸺ from condos and row houses to semi- and fully detached. 
By Emily Southey | 7 minute read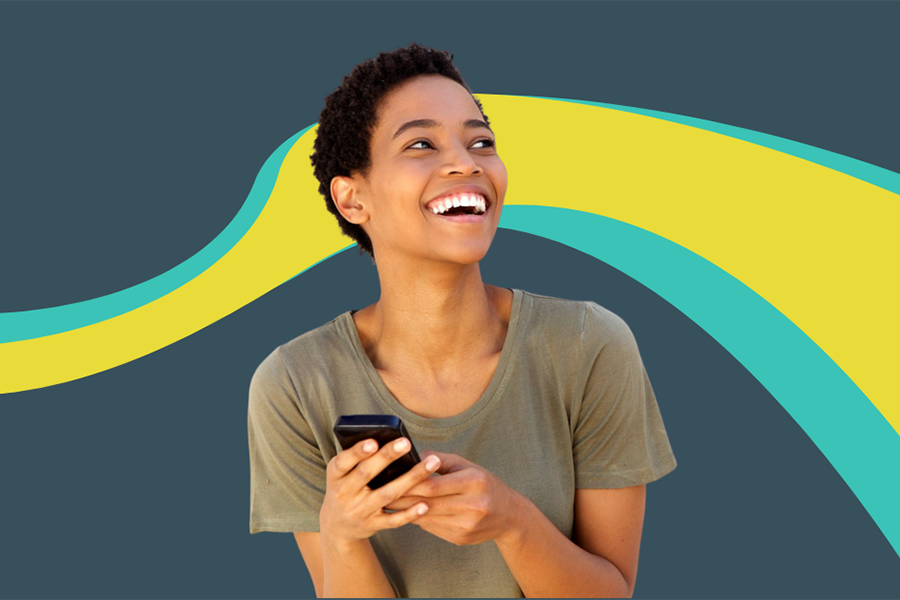 One of the great things about Canada's housing market is its diversity of options, from row houses and semi-detached homes to apartment buildings and condos. The downside is all these options require careful consideration.
 –
You don't want to overspend on a home, but you also shouldn't sell yourself short when it comes to living space and amenities. These considerations take time and thoughtful planning. Before getting into the specifics, you should ask yourself some fundamental questions.
–
Where Do I Want to Live?
Are you a city person? Do you like living in the countryside? Where you purchase a house will have a serious impact on your lifestyle, so it makes sense to choose somewhere that aligns with your values. If you have a family, it's important to live close to schools, hospitals, and community facilities. Suburban communities lend themselves to this lifestyle. On the other hand, if you hate commuting and want to be close to restaurants and clubs, city life might be right for you.
–
What's the Average House Price?
We'd all love to live in five-storey mansions, but it's safe to say we can't all afford it. These days, the
 average house price in Canada is around $750,000. This might seem like a lot, but Canada has mortgage plans to help people finance their homes. Before setting out to look for houses, get in touch with mortgage brokers or use an online mortgage calculator to learn about your options.
–
What Are My Home Goals?
A spacious living and dining room will be a priority if you like to host dinner parties and other such events. If you want a home gym or office, you might be looking for a basement or rooms with good daytime lighting. Working from home is more common than ever due to COVID. If this sounds like your situation, you'll need a bright and spacious office space to do your job. Big families often need more than one bathroom, and older people struggle with staircases. These are all crucial considerations for determining the overall functionality and desirability of a home.
Listings updated every 15 minutes
New listings alerts sent to your email
19 years of sold price history
Sold comparables for every listing
Sign UP
Attached Homes
This type of housing describes a single unit within a multi-unit building. Generally, these houses are less expensive than detached dwellings and incorporate shared maintenance agreements between renters, owners, landlords, or homeowner's associations. These homes are usually within popular or population-dense communities.
–
Apartment Buildings and Condominiums
City dwellers would be out of luck without these options. The benefits of living in apartment buildings or condominiums are plentiful. For one, they give you direct access to urban areas with restaurants, shops, and cultural attractions. Upkeep is easy when there's no garden or lawn to maintain, and most electricity and plumbing maintenance is cared for by the landlord unless you are an owner. Some of the less attractive features of living in apartments or condos are the lack of space and your proximity to next-door neighbours.
–
Row Houses and Townhouses
These homes are convenient and affordable. If you're buying in a city or a popular suburb you will probably come across many of these in search of a home. The pros of living in a row house include lower prices and less investment into the home's upkeep. The responsibility of painting walls and maintaining a lawn is often covered by a homeowner's association or landlord. This gives you more time to focus on work, family, or whatever pursuits you may have.
 –
The downsides of living in a row house include reduced privacy and a detachment from natural areas. It's normal to hear your next-door neighbours in a row house since the walls are shared. Similarly, a lack of a front lawn or backyard can detract from privacy and forgoes the option of having a garden.
–
Semi-Detached Homes: Duplexes, Triplexes, and More
Are you looking for a combination of affordability and privacy? If so, you might consider semi-detached houses. These houses share the benefits of having more space than most apartments and having a shared property with an owner or homeowner association. There's also the possibility of becoming an owner. In this situation, you can decide who lives in the other half of the duplex. This is great because you have the final say on maintenance and upkeep considerations. It's also more affordable to repair a single roof over three residences than three detached homes.
 –
Duplexes and triplexes are similar in concept but buying into a triplex means you might have neighbours on both sides. The same point goes for fourplexes or semi-detached houses with more than four units.
Detached Homes
These houses are defined by a single structure with surrounding property. Detached houses are popular because they aren't shared with other units like duplexes, townhouses, apartments, or condos. They're also desirable because of their space for raising a family or keeping your privacy. These homes usually have front lawns and backyards, perfect for nature lovers, pet owners, or parents with children who need somewhere to play. Over the years the architectural styling of detached homes changed, leading to today's diverse market.
–
Two-Storey
Privacy and aesthetics are optimized with more than one level in your home. Two-storey houses maximize the number of rooms in a house, allowing you to retreat from your family or find peace in a different atmosphere. All this space lends itself to ambitious home decors such as paintings, plants, and fixtures too big to fit in an attached or single-storey home. An underrated benefit of two-storey homes is the views from the second floor. If you live in a dense suburban or wooded area, these views give a feeling of freedom.
 –
Contrasting these benefits is the higher cost of buying a two-storey home. Staircases are another consideration. Stairs take up a lot of space and are inconvenient for older people or those with physical disabilities. Additionally, two-storey homes require more heating and cooling, contributing to higher long-term costs. That said, two-storey homes often have the advantage over single-storey homes in terms of a cost-per-square-foot ratio. This is because the footprint of single-storey homes is often larger than two-storey homes, requiring a larger investment for the foundations, electrical wiring, and plumbing.  
–
Split-Level
These homes are different from traditional housing layouts because they have distinct floors on varying parts of a building. For instance, some split-level houses have a single storey for the kitchen, living room, and dining room. The second floor is where bedrooms and bathrooms are located, and beneath this floor there is often a garage or more living spaces. The separation of these rooms creates more privacy and decreases sound travelling from room to room.
 –
The downsides include decreased remodelling opportunities and a restricted buyer pool since these homes are falling out of fashion. They also involve more staircases, limiting their desirability for those with accessibility restrictions.
–
Sidesplit and Backsplit
There are two common kinds of split-level homes: sidesplits and backsplits. A sidesplit home describes a house with a double-storey section adjacently attached to a single-storey section. Backsplit is similar in concept but the two storeys are separated from front to back.
–
Bungalows
These are single-storey homes with a potential basement or partial storey below the main floor. These homes usually cost less than two-storey homes in terms of the initial sale and ongoing utility costs for heating and cooling. Bungalows also lend themselves to modifications and extensions such as adding a room, a garage, or a second storey.
 –
One of the most attractive features of bungalows is their accessibility to older people or those who struggle with staircases. Bungalows also appreciate well throughout economic volatility since they don't carry a high price tag like two-storey homes. Some of the downsides include less living and storage space compared to larger residences. Similarly, planning a layout for bungalows is tricky due to less living space.
Frequently Asked Questions
What is the most popular type of housing in Canada?
The majority of houses in Canada as of 2016 were single-detached homes, representing almost 54% of occupied private dwellings.
What are the benefits of separate entrances?
Most people don't think twice about separate entrances, but they should because they open up many possibilities. A separate entrance allows for rental suites, generating income for the property owner. Additionally, second entrances are great for pets, kids, or multi-generational families who require their own living spaces.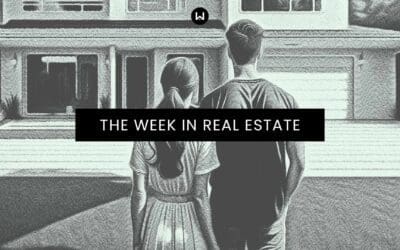 Every Friday, Wahi brings you the most important real estate stories from the past week.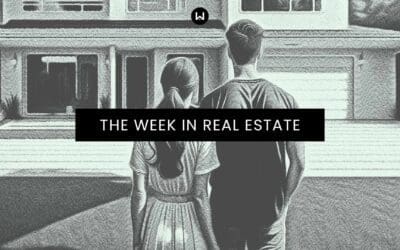 Every Friday, digital real estate platform Wahi brings you the most important real estate stories from the past week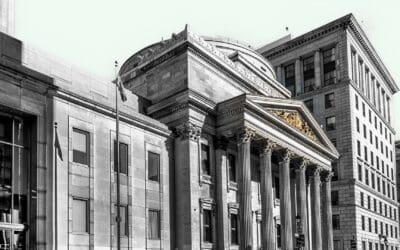 Many Canadians who have yet to renew their mortgages will be making higher mortgage payments when they do.