Mount Dennis, York Neighbourhood Guide: A Neighbourhood With a Bright Future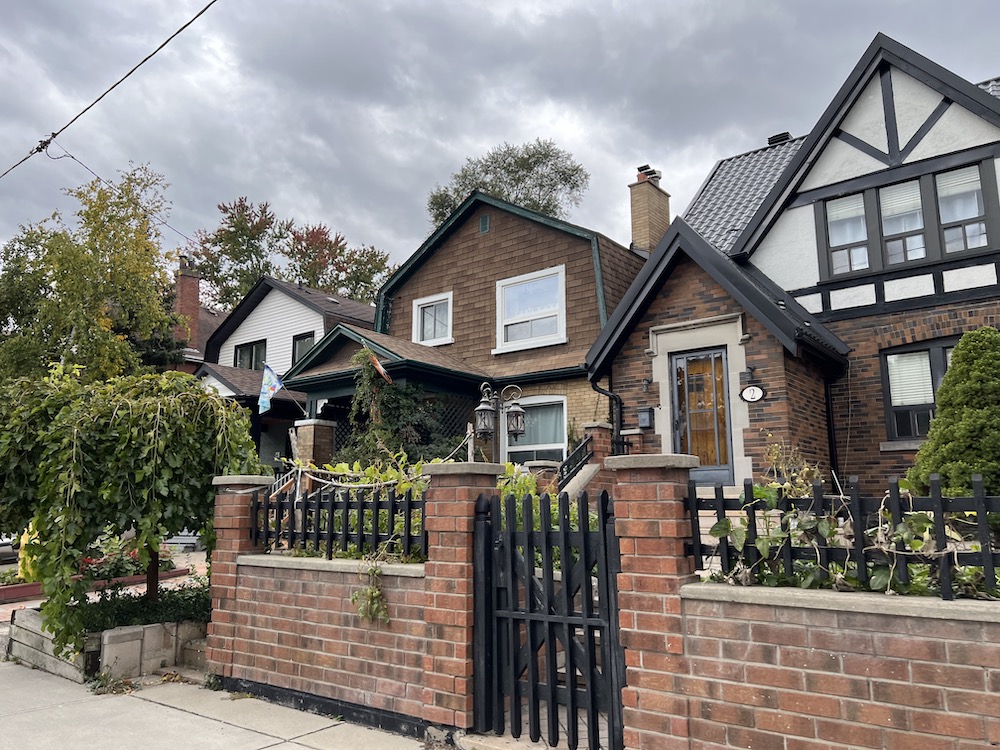 Neighbourhood At a Glance: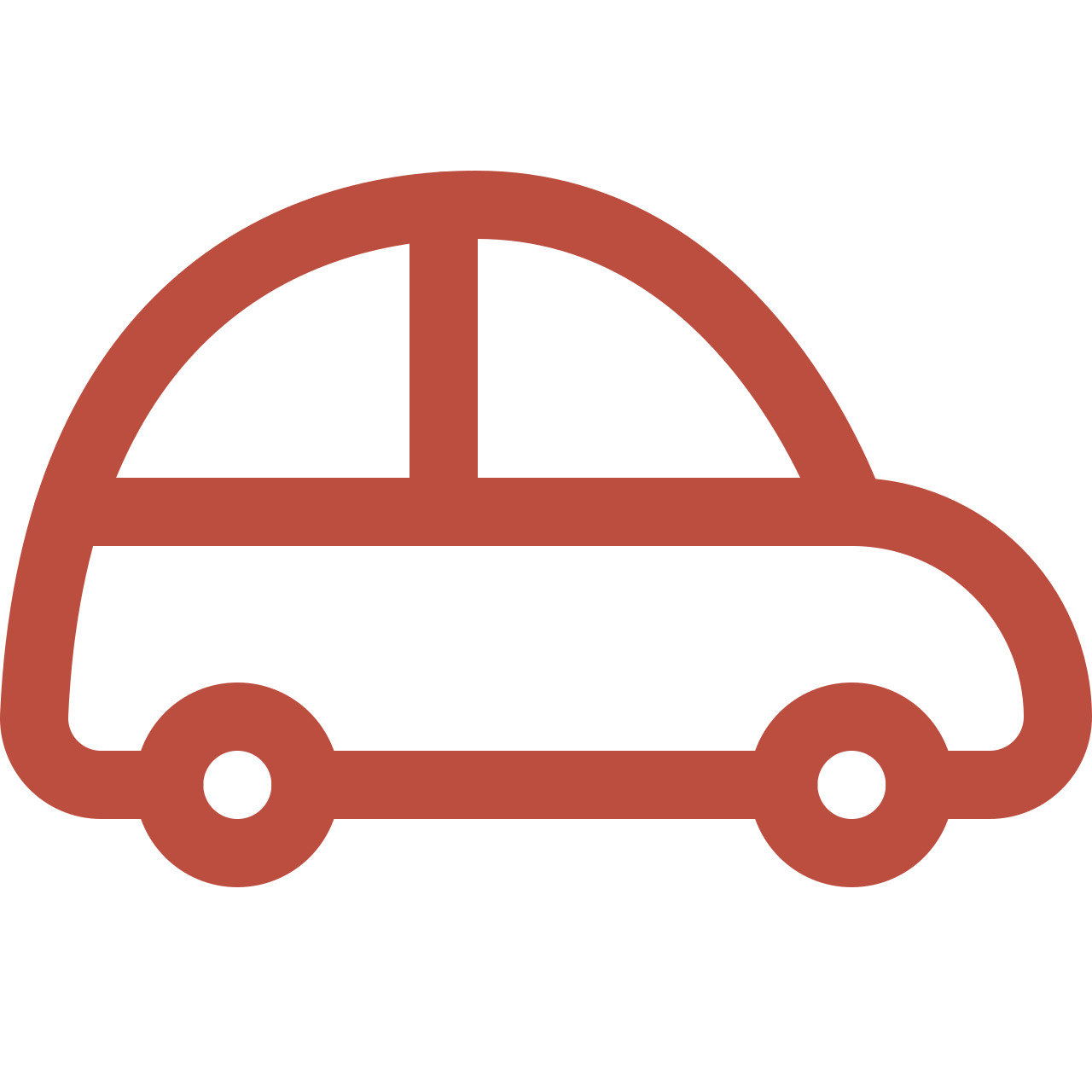 Average Commute Time
Union Station can be reached in about 30 minutes by car and 50 minutes by public transit.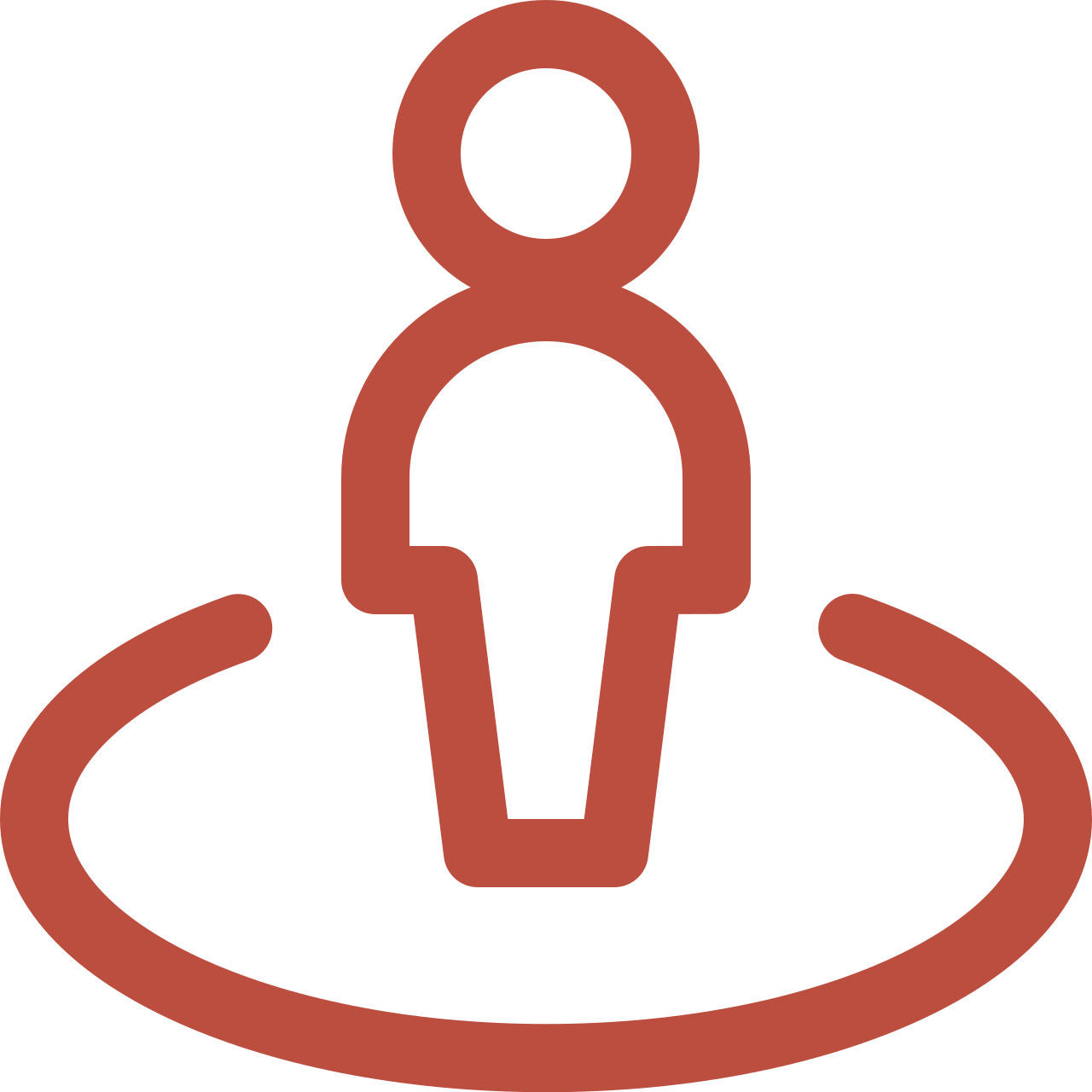 Lifestyle
This neighbourhood is a tight-knit, culturally diverse community that lives an active lifestyle.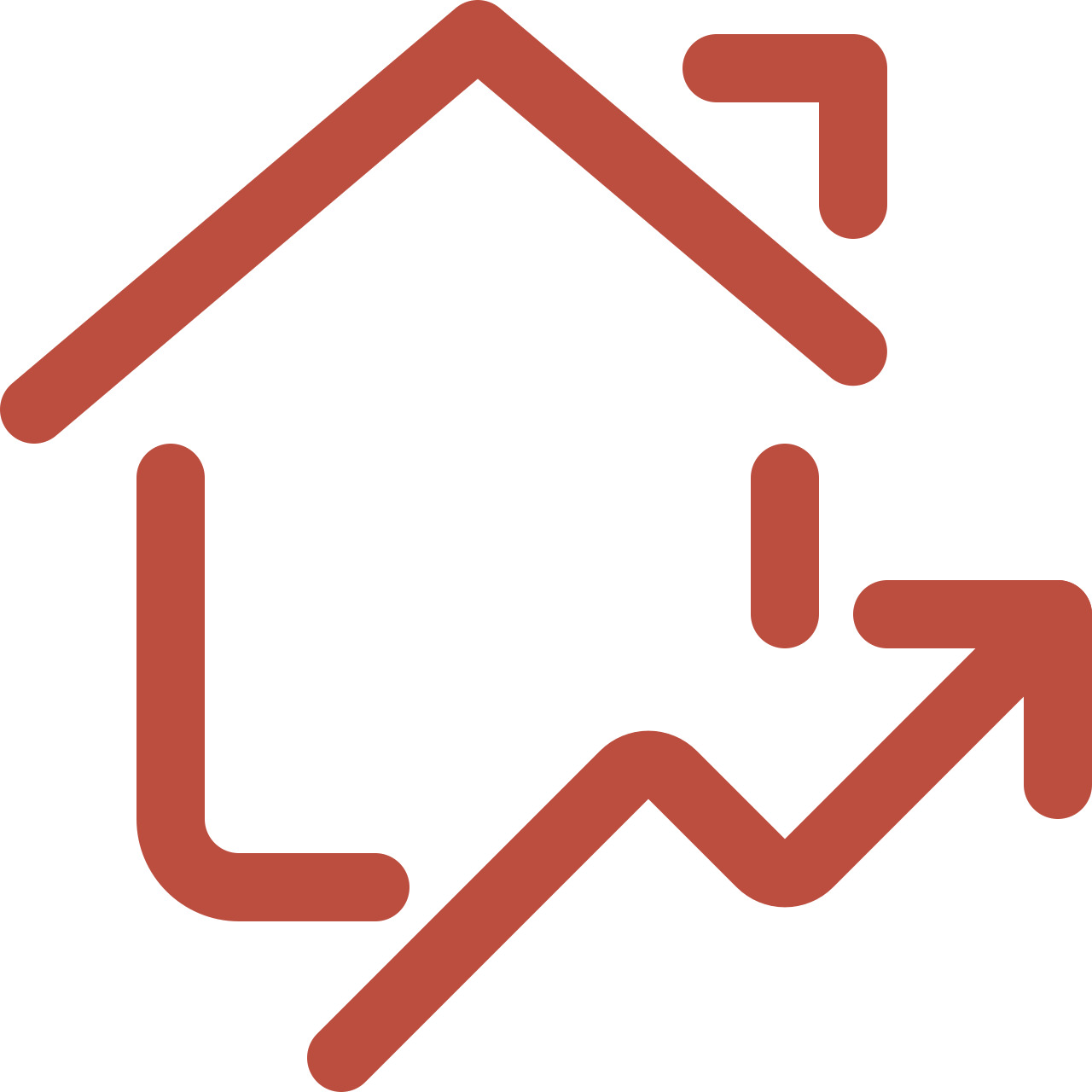 The Housing Market
A mix of duplexes, semi-detached and detached homes, in addition to multi-level apartment buildings.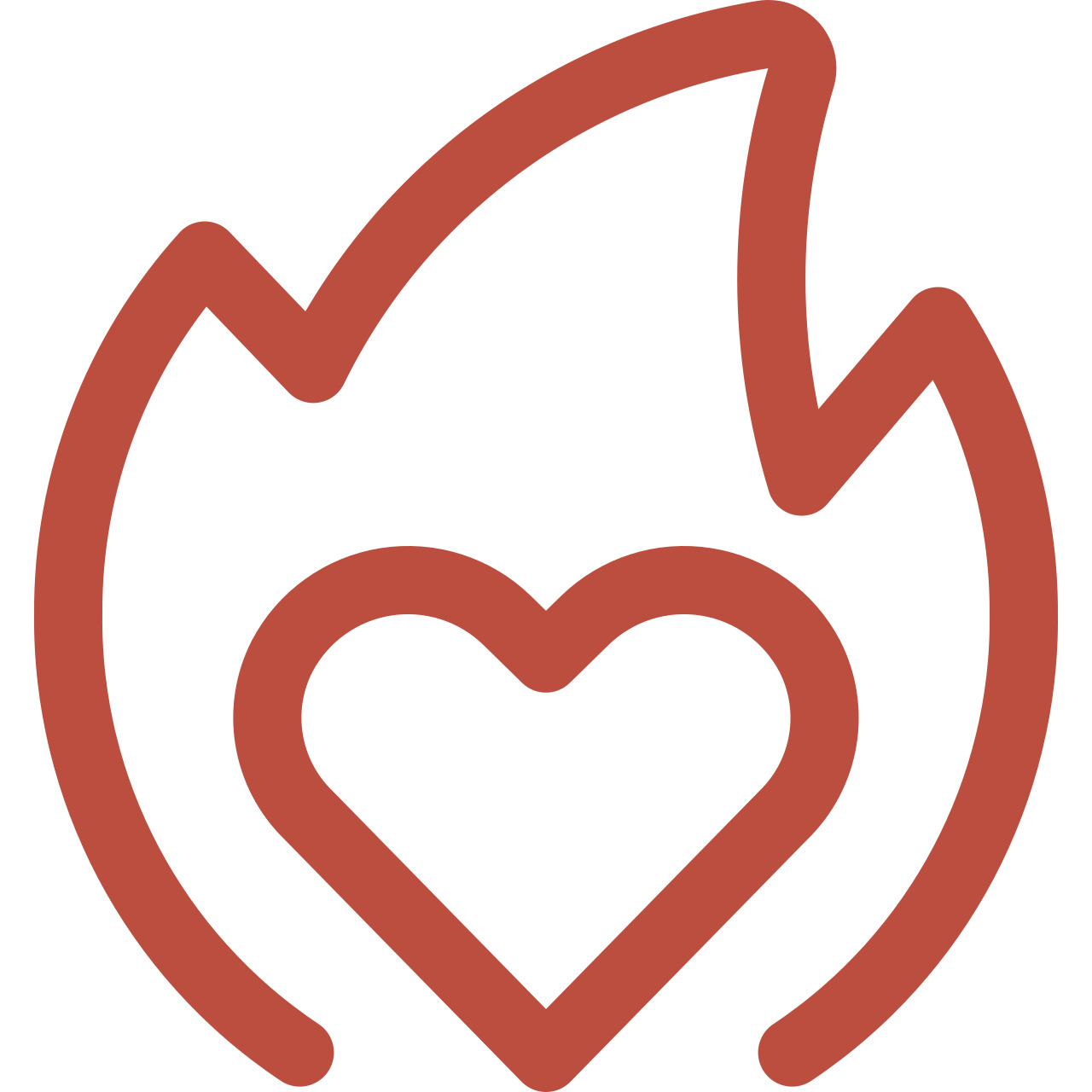 What You'll Love
The many green spaces, independently owned businesses, and recreation opportunities.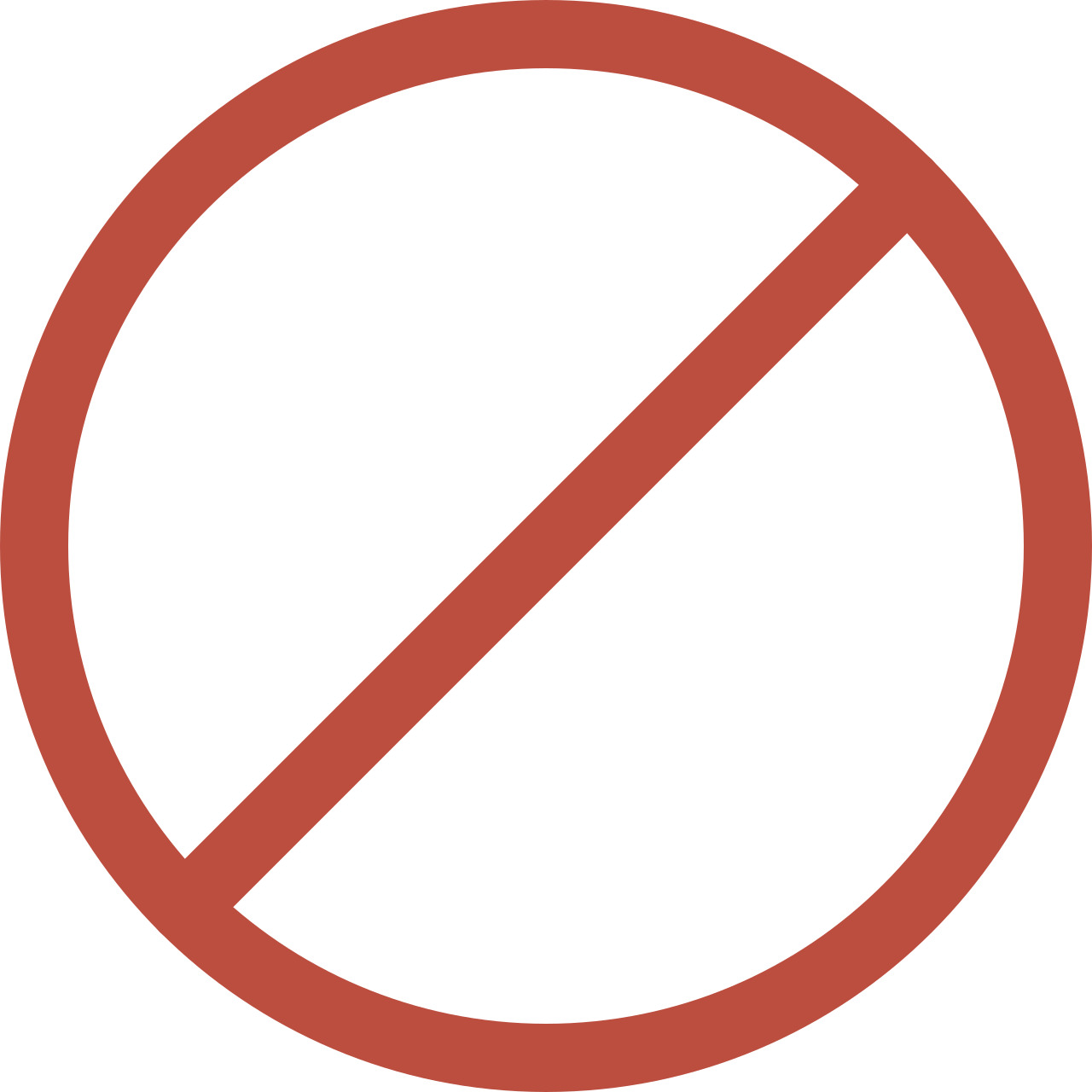 What Not To Expect
Don't expect any nightlife.
You'll find the quiet community of Mount Dennis, York, along Eglinton Avenue between the Humber River and the Kitchener commuter rail line. A lush topography engulfs this neighbourhood with rolling hills that climb north from Rogers Road to Briar Hill Avenue. Mount Dennis is also one of Toronto's most culturally diverse communities.
This neighbourhood is best known for the old site of Kodak Heights, a major film manufacturing facility previously owned and operated by the Eastman Kodak Company. Since its closure, Mount Dennis has been a community with a big growth project, with plans to build a Mobility Hub sparking new interest in the area. The Mobility Hub will provide access to the Eglinton Crosstown LRT, a new GO Transit stop with connection to the Kitchener line and access to the Union-Pearson Express route.
Since 2014, the Mount Dennis Community Association has been collaborating with the TO EcoNeighbourhoods Initiative, laying the groundwork for the Mount Dennis Area Eco-Neighbourhood Vision and Action Plan. This plan aims to achieve a sustainable transformation of existing areas. It supports "collaborative action by residents, owners, businesses, non-profits, and government to achieve a reduced environmental footprint while enhancing community resiliency, livability, equity, health, and prosperity."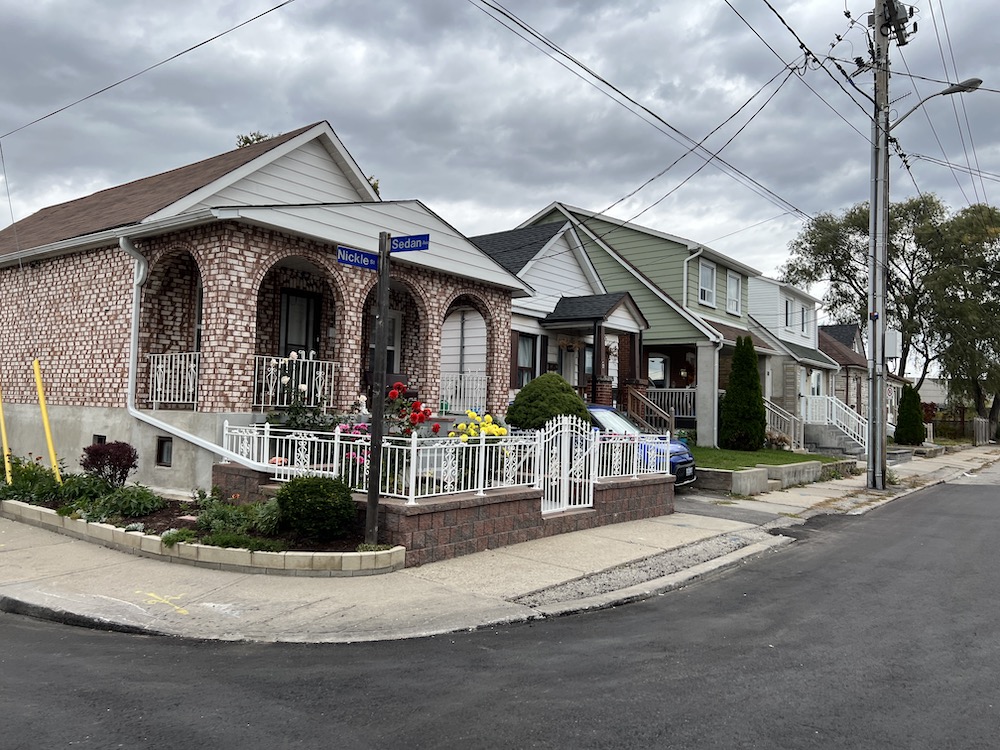 The first settlers of Mount Dennis arrived in the early 1800s. Among them was John Dennis, after whom the neighbourhood is named. The Dennis family operated a sawmill and a woollen factory on their property.
By the late 1800s, Mount Dennis became known for its brickyards, the C. Smythe Ltd. sand and gravel pit, and a handful of market gardens that operated on the fertile plain of what is now Eglinton Flats. In 1916, the Eastman Kodak Company moved into Mount Dennis and became the area's largest employer.
In the 1920s, while a referendum was held regarding its incorporation as a town, the community ruled in favour of remaining part of York Township. During the 1950s, the large open fields and bush in this area gave way to new subdivisions as Mount Dennis grew from a rural outpost to an urban neighbourhood.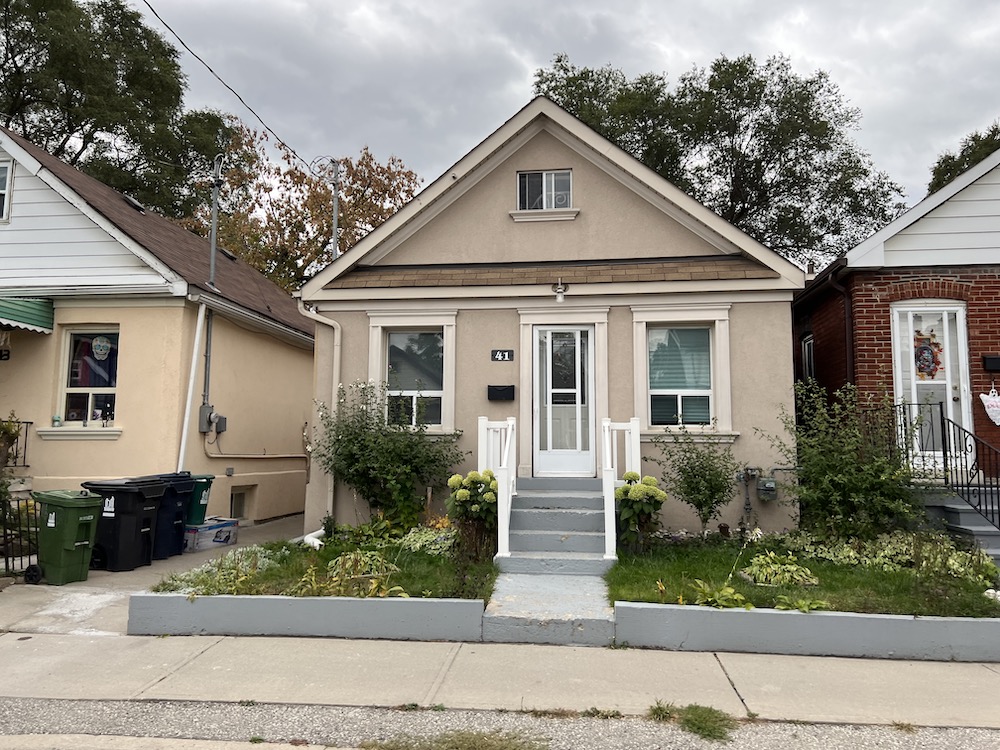 Much of the architecture in Mount Dennis comprises a mix of duplexes, semi-detached and detached homes, in addition to multi-level apartment buildings. Many residences overlook the Humber River Valley or onto one of the numerous parks scattered across the neighbourhood. Houses here were built in stages in every decade from the late 1800s all the way to the 1960s, resulting in its diverse architectural styles.
In recent years, a growing number of older houses have been replaced by newer custom-designed homes.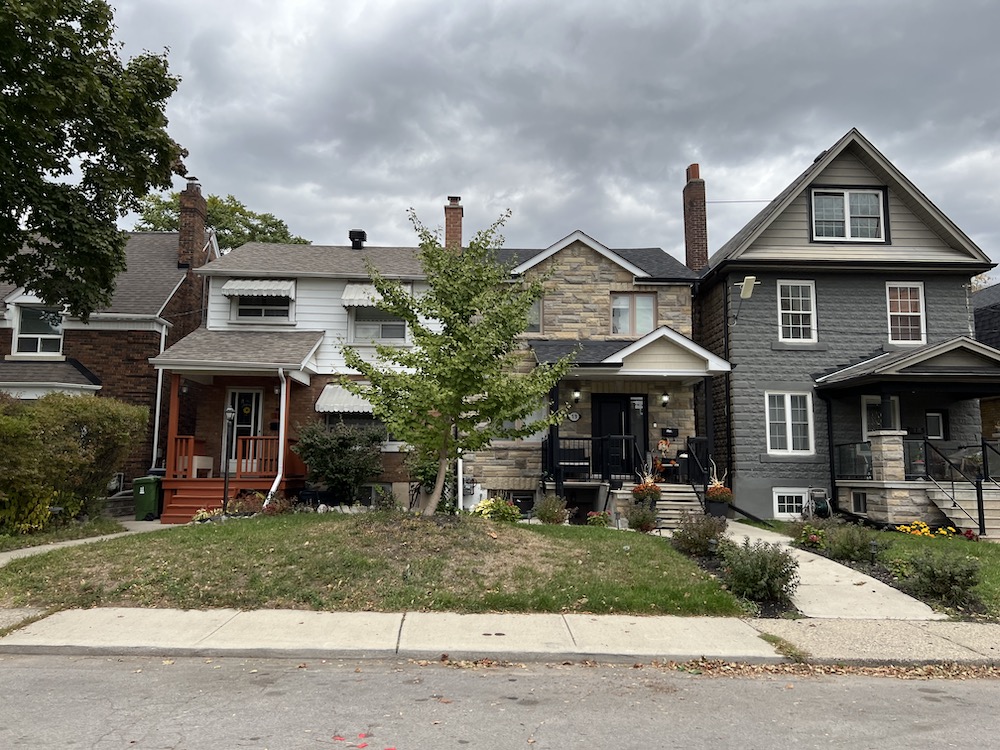 Things to Do in Mount Dennis
Mount Dennis provides many opportunities to appreciate the arts. On Bartonville Avenue lies the UrbanArts centre, one of the City of Toronto's six Local Arts Service Organizations (LASO) that provides artistic development, training, and employment opportunities for local artists and community members.
On 1038 Weston Road, you can also check out the art installation called Nyctophilia, which consists of 10 utility poles with 36 attached street lights that extend out in different directions. The art piece lightens up the streetscape and acts as both a popular gathering place and as a neighbourhood safety feature.
Plans are underway to develop special events and festivals for the shopping area along Weston Road with an emphasis on celebrating the various multicultural communities within the neighbourhood.
If you have an interest in the culinary arts, stop by the Meile Gallery, which offers cooking demonstration classes.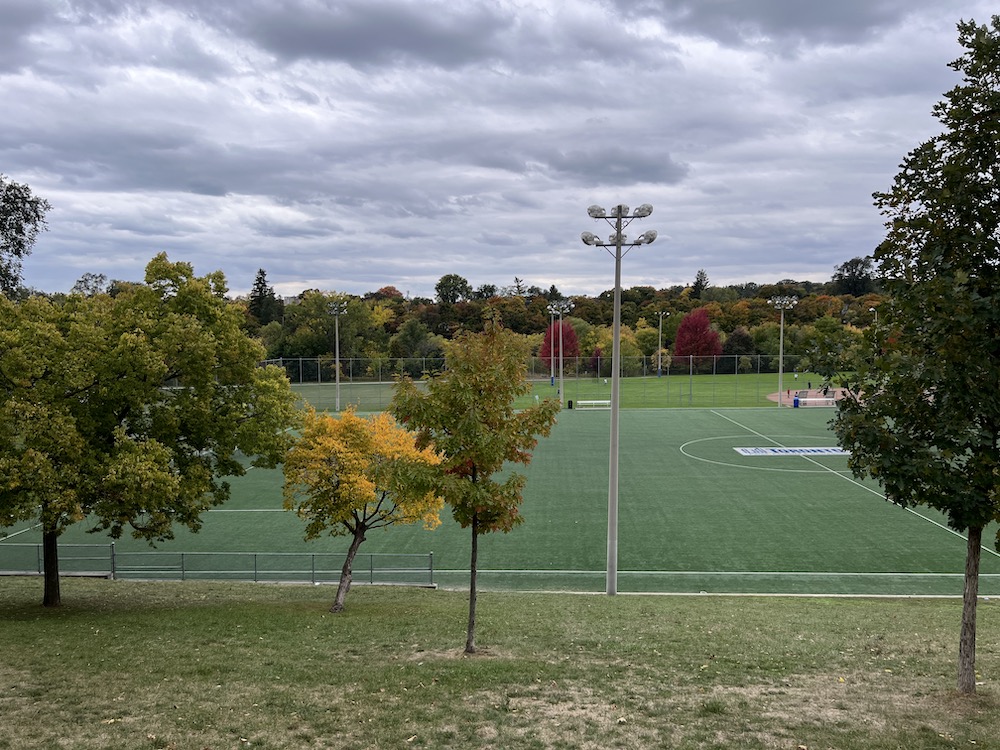 Most of the opportunities for shopping in Mount Dennis can be found along Weston Road. Residents are also well-served by a handful of small shopping plazas located throughout Jane Street, providing access to everyday essentials. Lambton Avenue also has a limited amount of shopping, including variety stores, a grocery store, and a dry cleaner.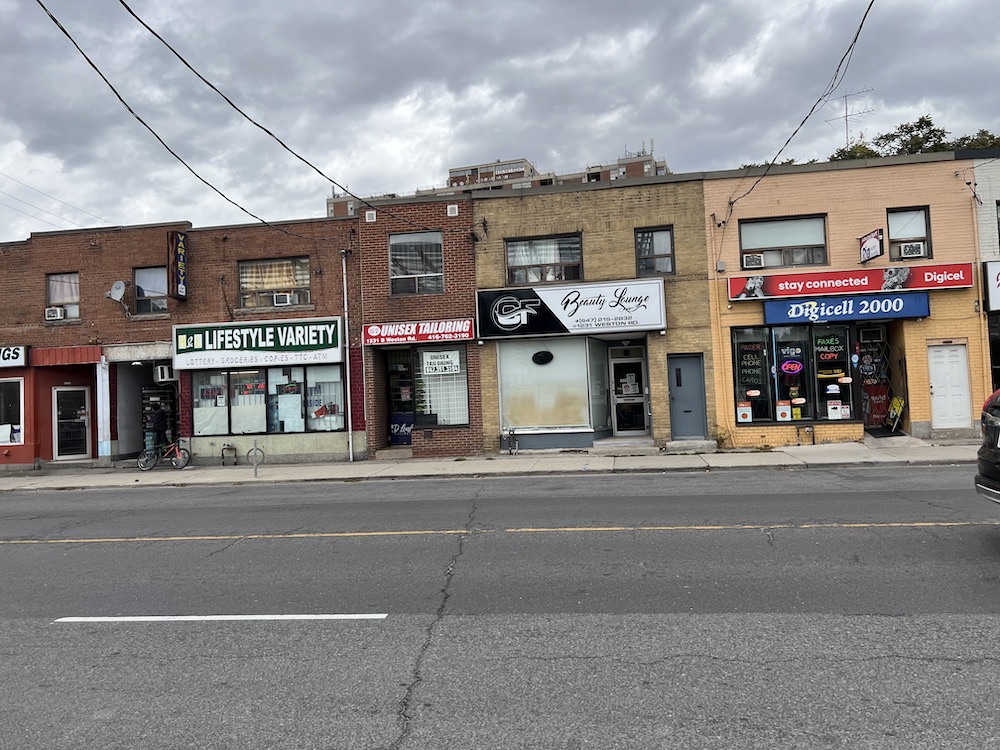 When you're in the mood to get a bite to eat or a cup of joe on your way to work, Mount Dennis offers a diverse range of cuisines to enjoy.
Super coffee, located on the busy corner of Eglinton Avenue and Weston Road, is an artisan café considered a hub of the Mount Dennis community. First Class Deletes offers delectable Jamaican dishes and drinks, while V'S Caribbean is one of the best vegan restaurants in the city. You'll love the maple jerk tofu and pumpkin stew! Try the Nutmeg Spot for that elusive Grenadian food you've been missing or Pho Asia 39 for authentic Vietnamese.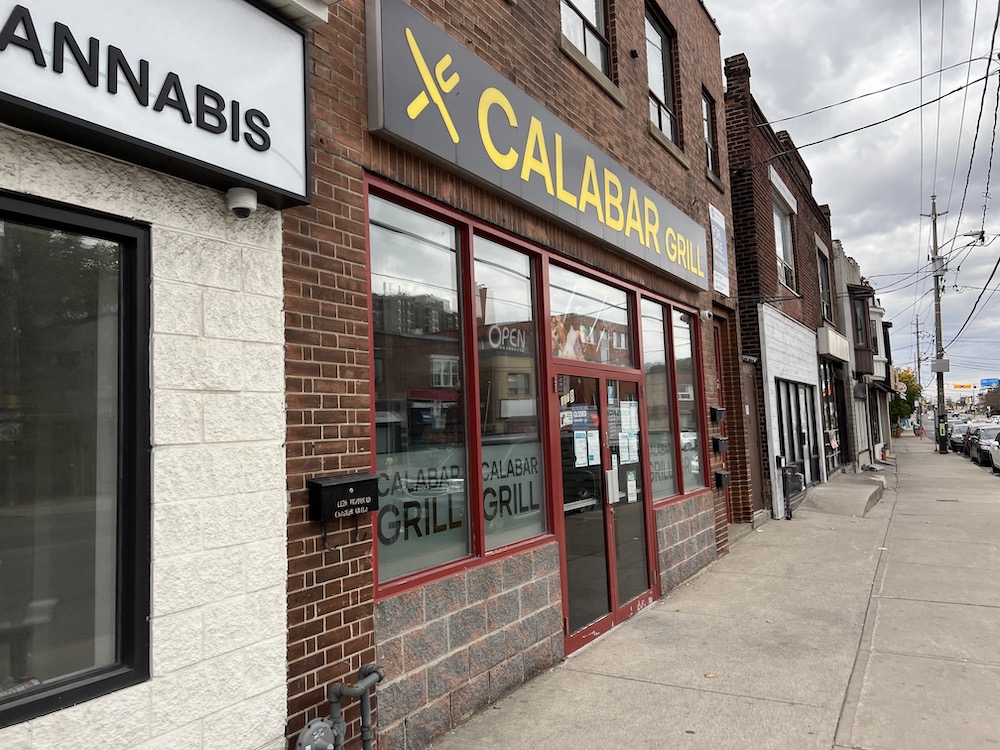 Mount Dennis is a neighbourhood one could call a park haven. Jasper Park and Noble Park, located in the neighbourhood's interior, are medium-sized parks with plenty of playground activities for children. Westlake Memorial Park, located off Jaspar Avenue, also contains a children's playground, a baseball diamond, and excellent, steep hills for tobogganing in the winter.
When residents want to get a full dose of nature or stay fit, they head to Eglinton Flats, a scenic green space of wide-open parkland divided into four areas by Jane Street and Eglinton Avenue. Here you'll find paved trails, a large pond, picnic benches, sports fields, and a whopping 12 tennis courts.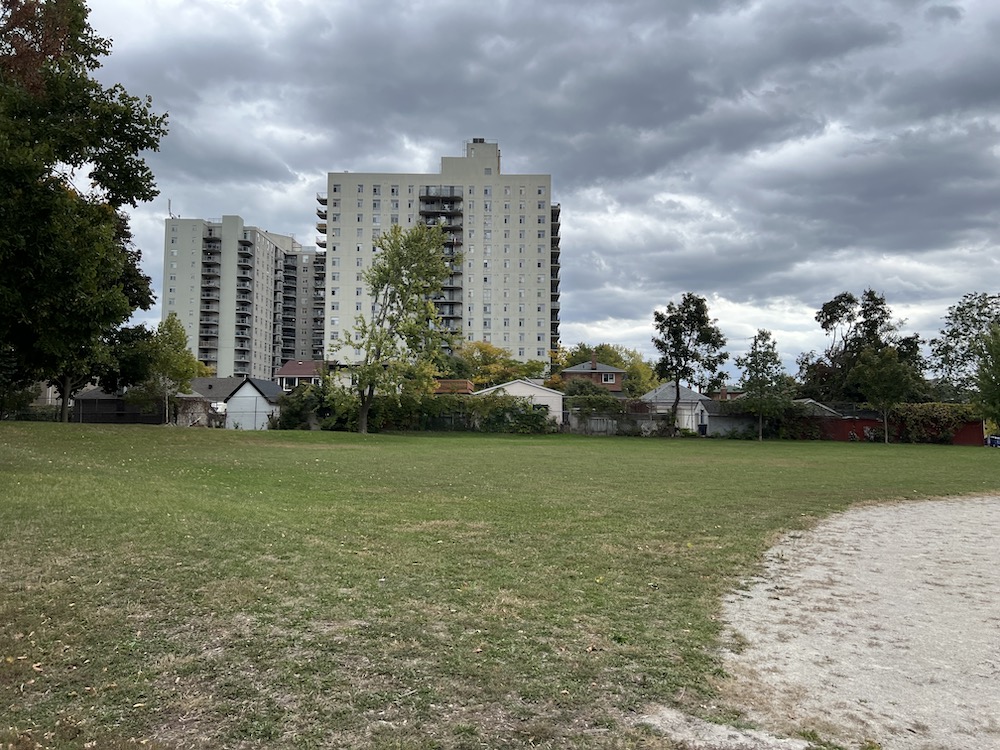 In recent years, Mount Dennis has been able to serve the community well with several recreational centres and sports clubs. The recently opened York Recreation Centre is a fully accessible 6,225-square-metre facility located beside the west bank of Black Creek. The centre was designed with extensive input from the community and features numerous amenities, including a swimming pool, gymnasium and fitness area. It also has a spacious walking track that hovers above the basketball court.
Residents can stay physically active thanks to the Eglinton Flats Winter Tennis Club and The Scarlett Woods Golf Course. Located in the southwest pocket of Eglinton Flats, Scarlett Woods is an executive-length par 62 course suitable for both beginners and experts.
The newly renovated Mount Dennis Community Hall on Holly Street offers many recreational programs to residents, while the Mount Dennis Public Library at 1123 Weston Road provides programs for children and seniors.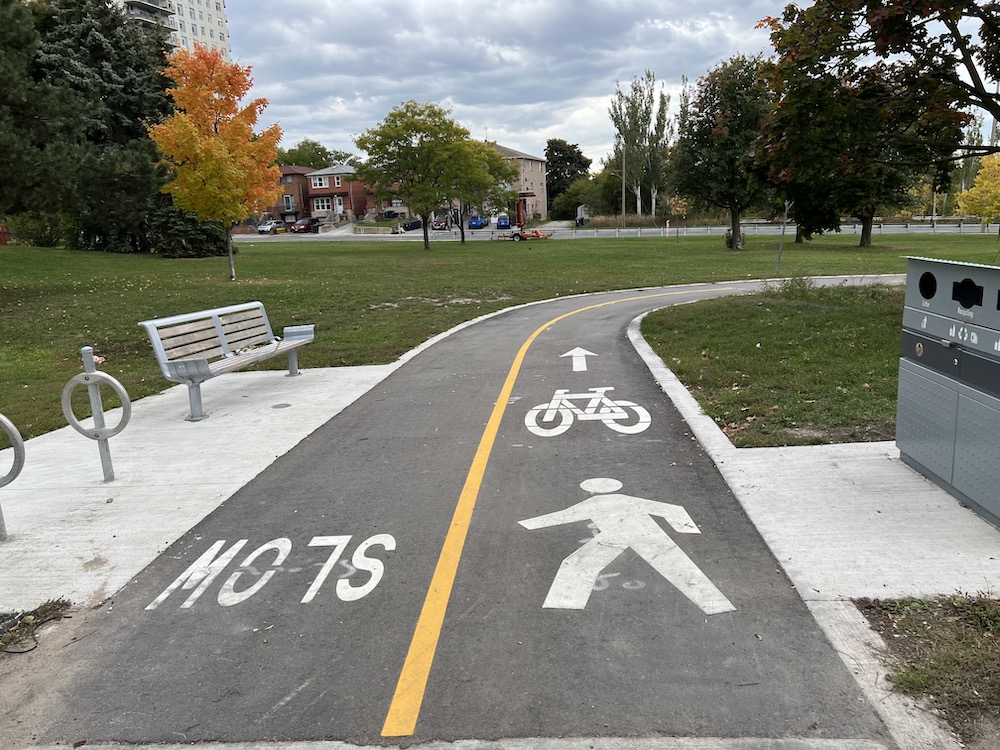 Getting around Mount Dennis is relatively easy, with numerous access points to public transit. The Jane Street and Weston Road buses connect to the Bloor-Danforth subway line, while the Trethewey Drive and Eglinton Avenue buses connect to Eglinton West Station on the Yonge-University-Spadina subway line.
For those who drive, Highway 401 is a short 10-minutes away and connects to all the major highways leading into and out of the city.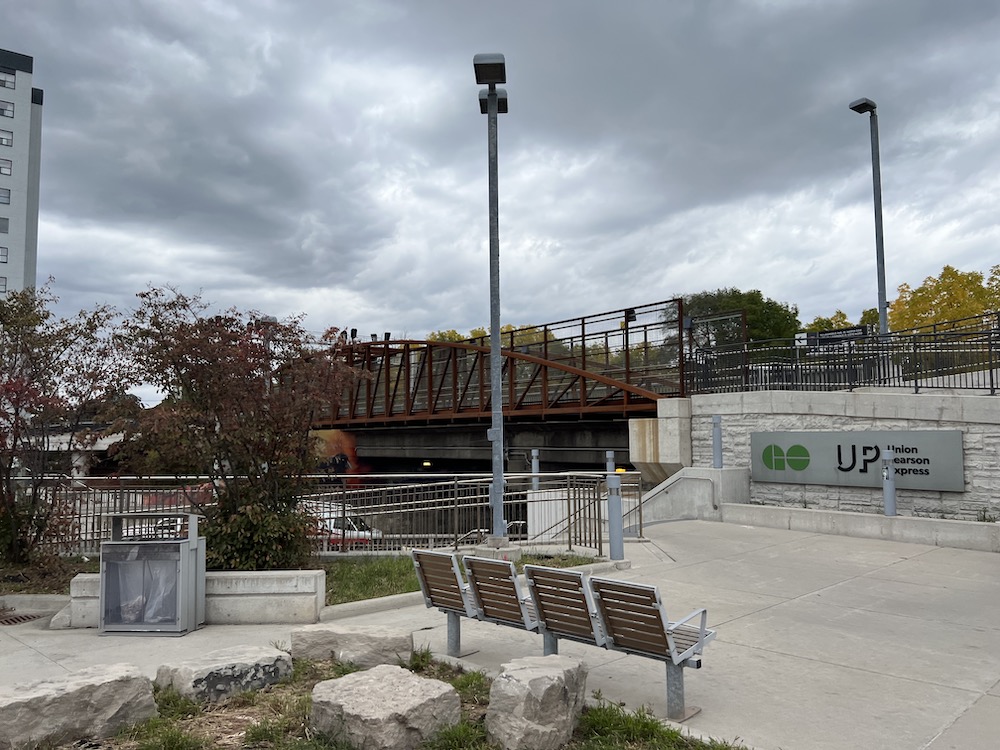 A Community Looking Toward the Future
Mount Dennis has been a neighbourhood with a number of community initiatives in the works. The area is undergoing a massive transformation and already attracting new residents from all over the city, from young professionals to new families to seniors.
The homes in the area are a mix of architectural styles, allowing residents to find something for everyone. There are many classic restaurants and storefronts that have been community favourites for years and lend a friendly atmosphere to the neighbourhood.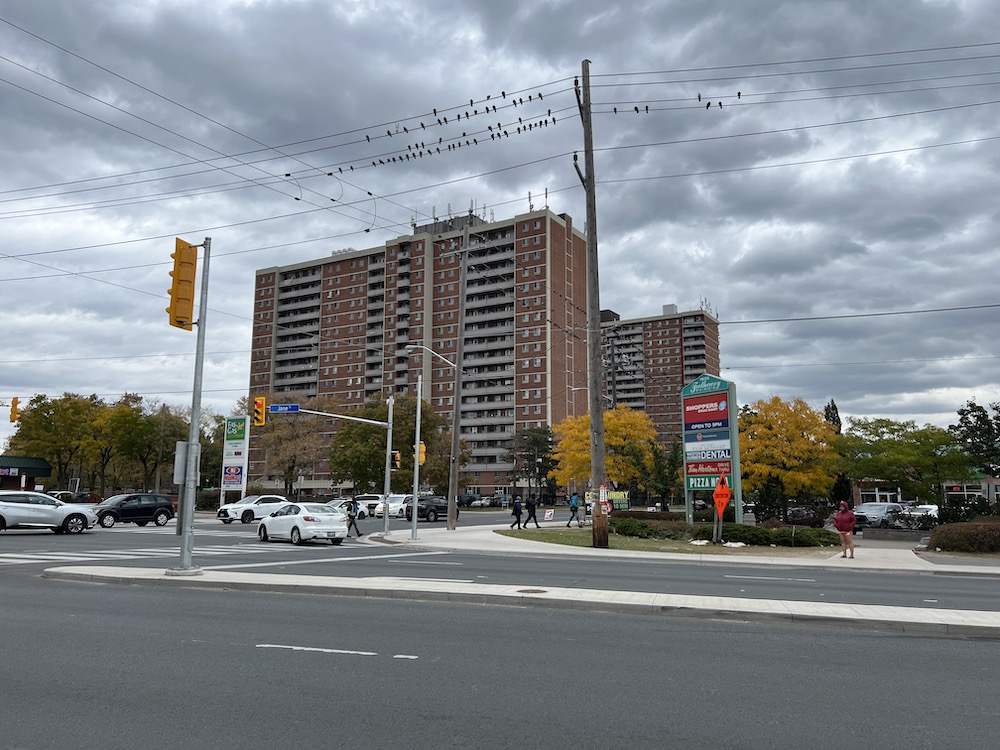 Frequently Asked Questions
What is Mount Dennis, York, known for?
Mount Dennis is known for being the home of the beloved Kodak Heights, as well as for its many surrounding parks.

Why is it called Mount Dennis?
Mount Dennis is named after early settler John Dennis.