Whitchurch-Stouffville Neighbourhood Guide: Country Close to the City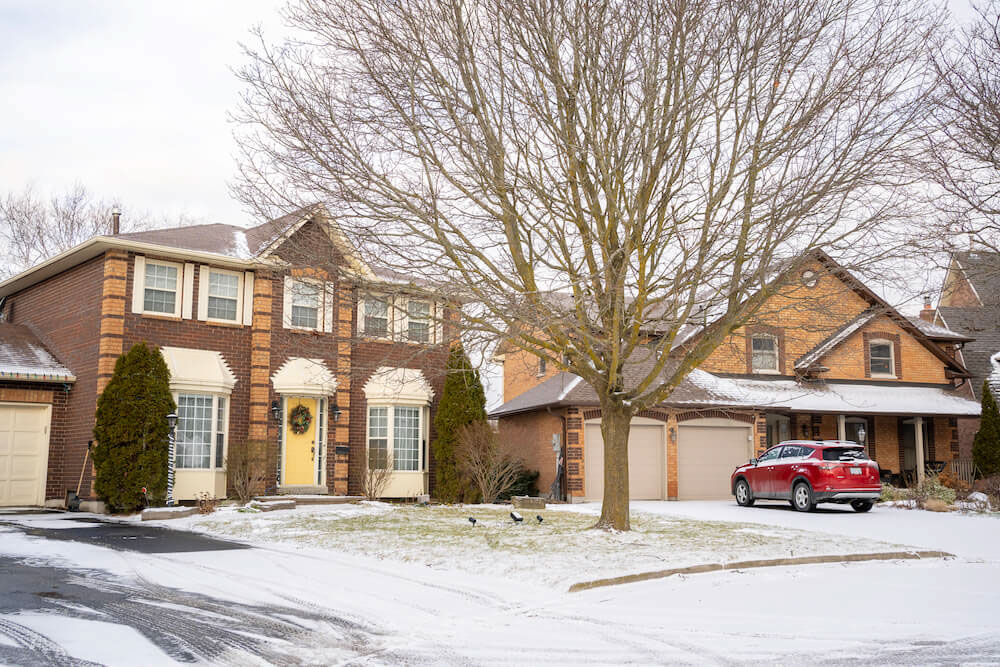 Image of Whitchurch-Stouffville
Neighbourhood At a Glance: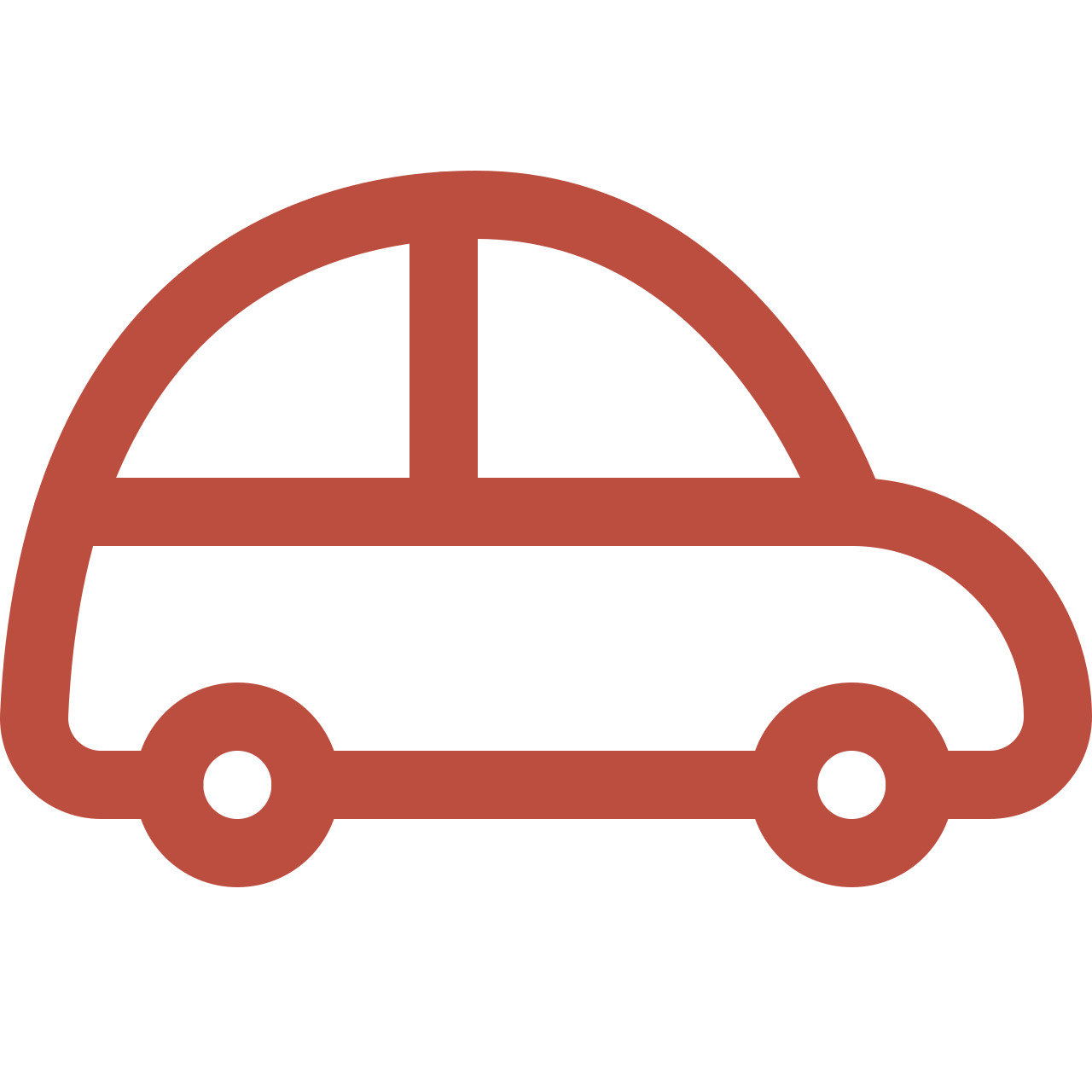 Average Commute Time
Union Station can be reached in about 45 minutes by car and over an hour and a half by public transit.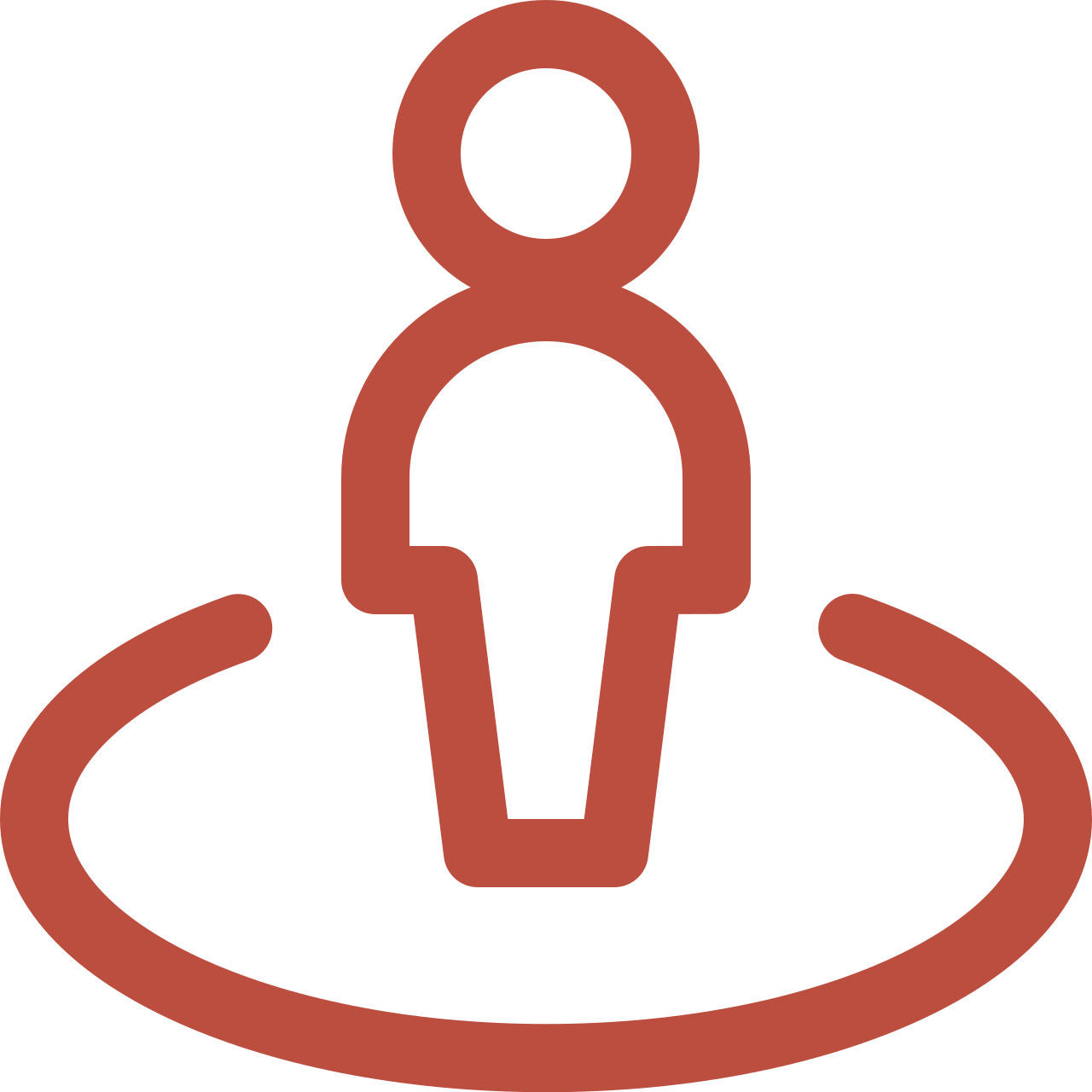 Lifestyle
An active family paradise with lots of in-town shopping and dining.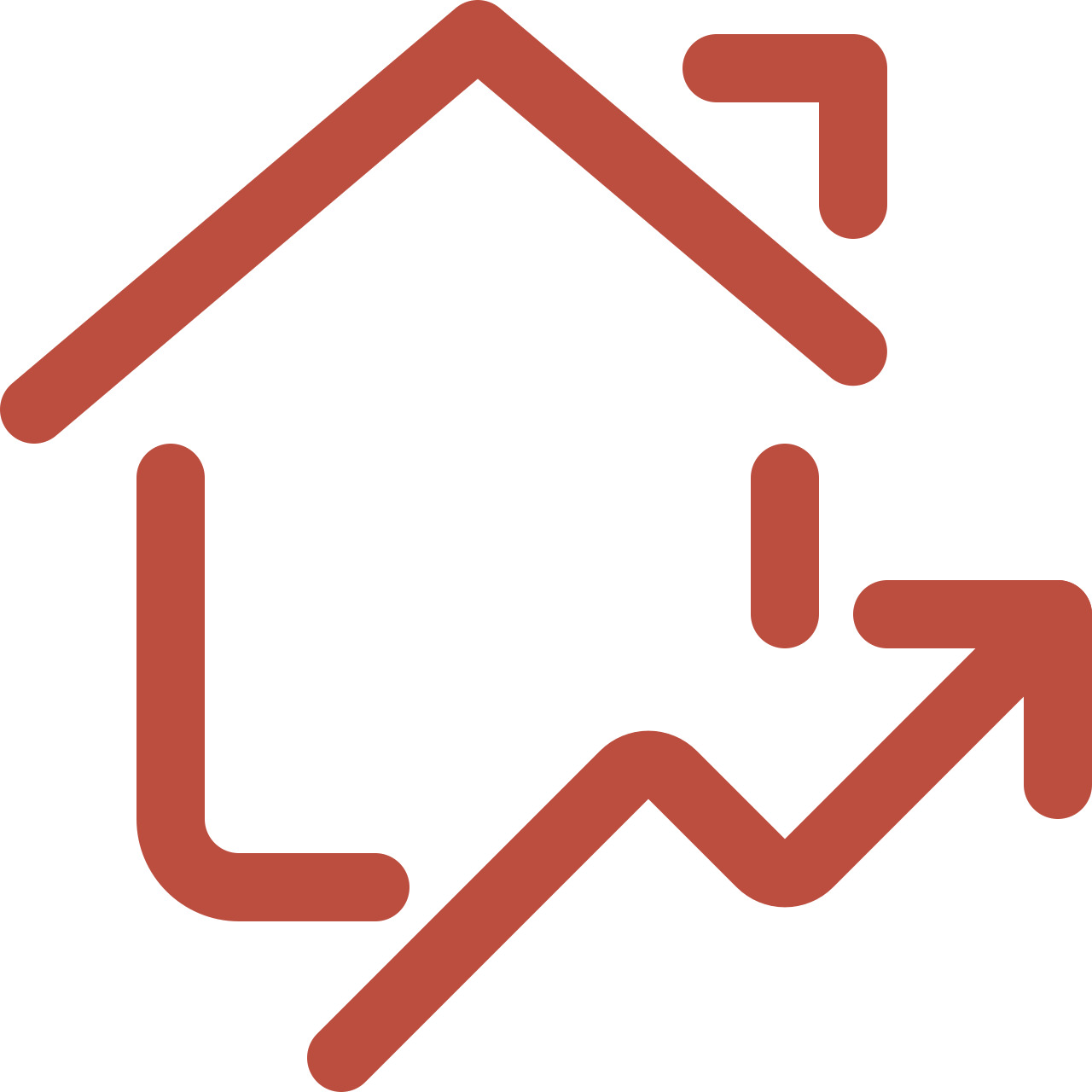 The Housing Market
Primarily detached, single-family homes on large lots.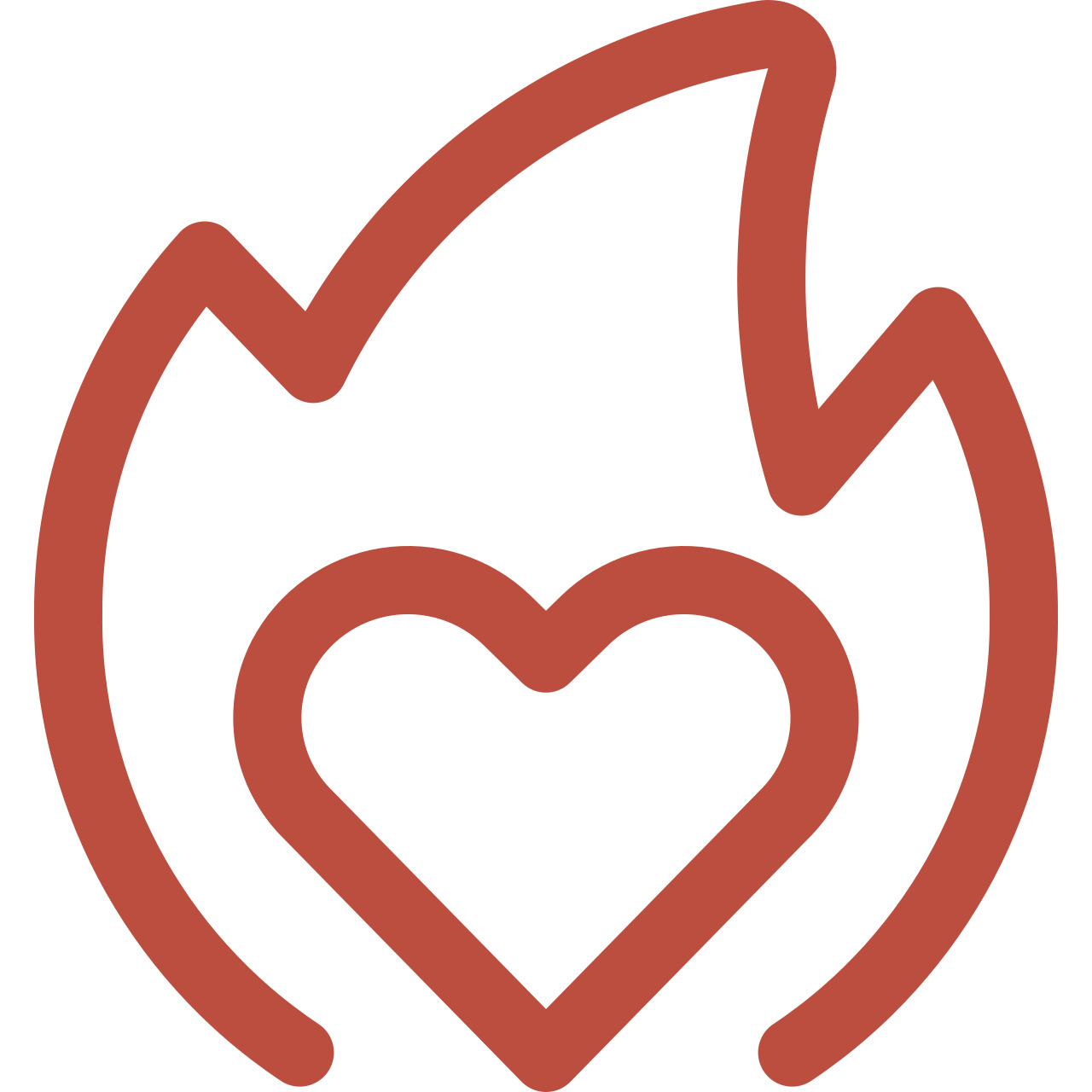 What You'll Love
An abundance of public rec centres, natural green spaces, and entertainment.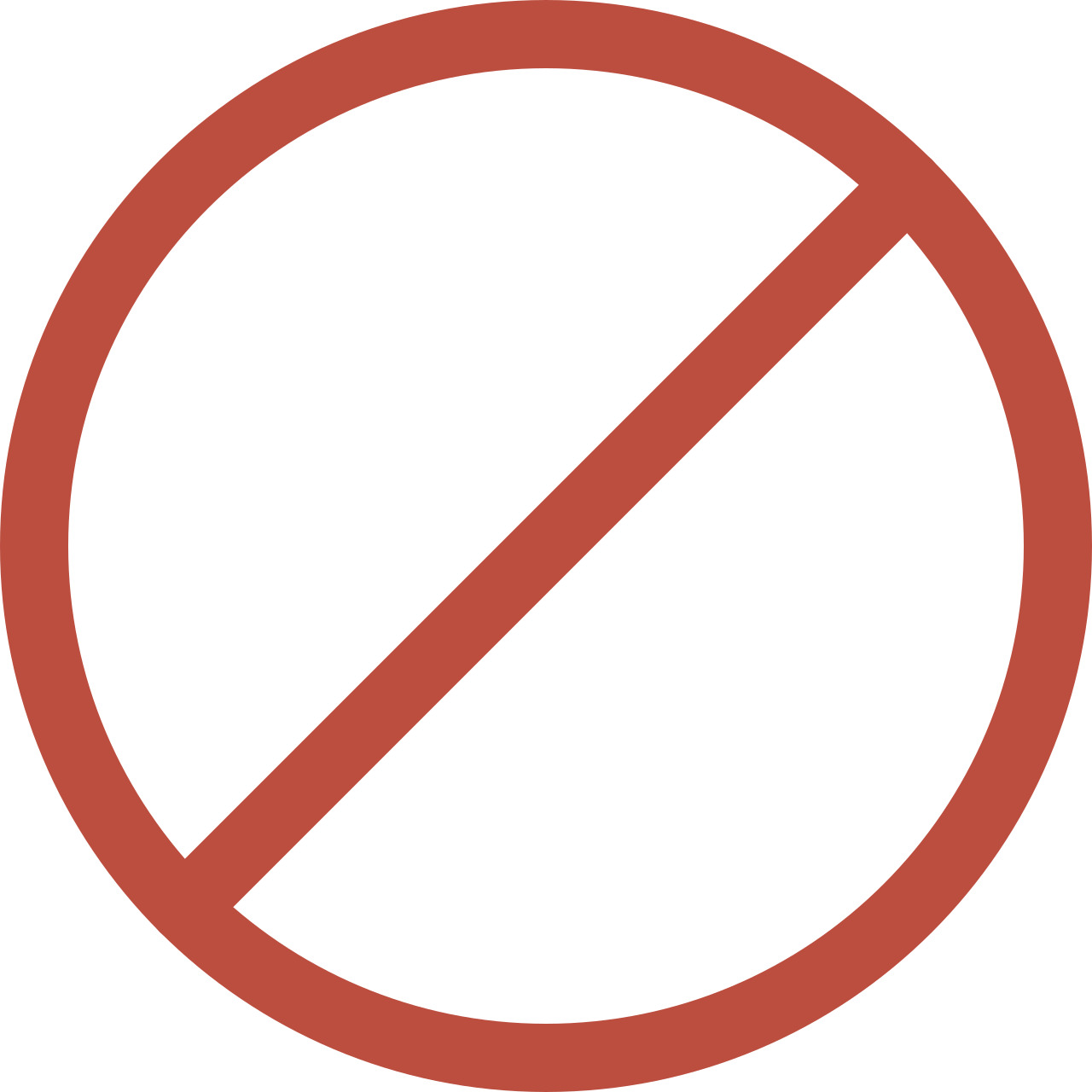 What Not To Expect
A long commute to the downtown core, and limited affordable housing options.

The neighbourhood brands itself as "country close to the city," but that doesn't do Whitchurch-Stouffville's impressive menu of modern amenities justice. Multiple recreational facilities, endless green spaces, in-town train service, and a historic consumer district are just a few reasons Whitchurch-Stouffville is considered the second fastest-growing municipality in York Region.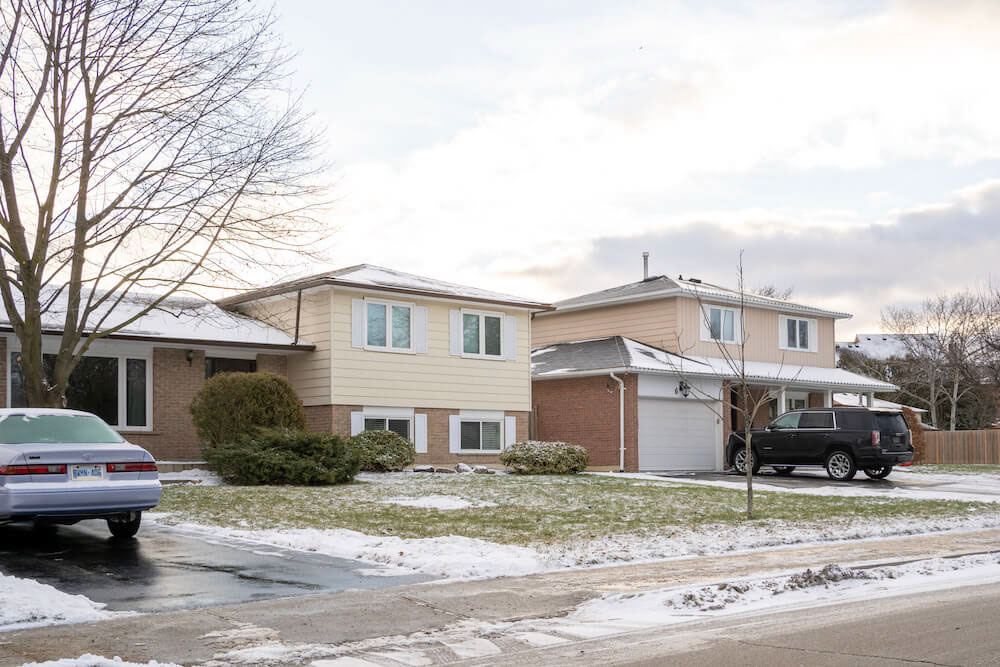 Humans have lived on the land currently known as Whitchurch-Stouffville for centuries. Some of the oldest artifacts uncovered here can be dated as far back as 1500 BC. The territory was the historical site of many Native villages including Iroquois settlements around Vandorf, Preston Lake, and Musselman Lake.
The area's European history began when the land was purchased by the British Crown from the Mississaugas of the New Credit First Nation in 1787. This was followed by the founding of Whitchurch Township in 1792 and the landing of the first European settlers in the 1790s.
Used primarily for forestry throughout much of the 1800s, the wooded area was reduced to just 7% as early as 1910. Dramatic reforestation efforts have rehabilitated much of the area's natural ecology today.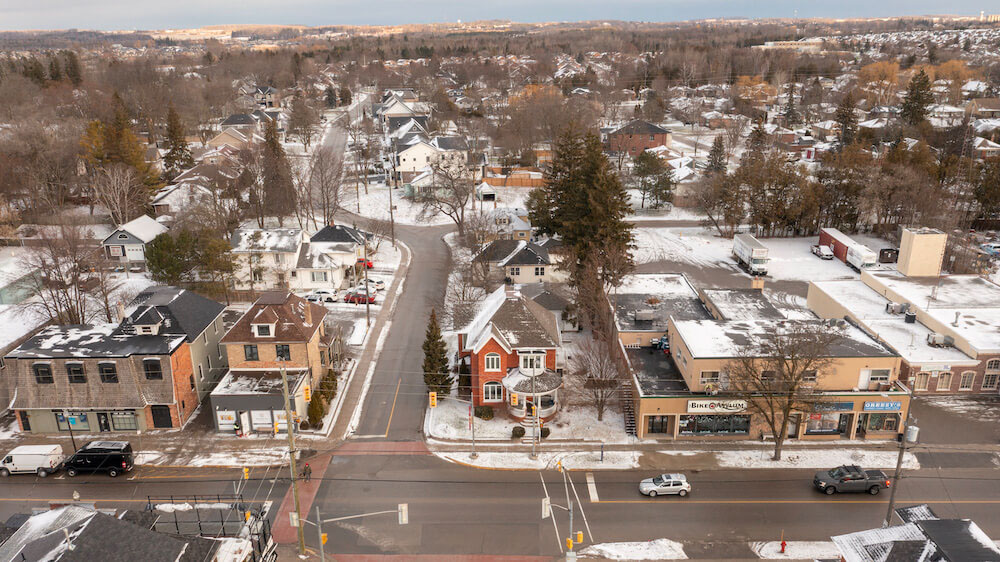 Most of the area's architectural landmarks are concentrated around the Stouffville region. The James Brown Homestead was built in the 1850s, the Bogarttown Public School was built in 1857, and the Bloomington Gospel Church went up in 1874.
Most of the residential construction is much newer. Modern Whitchurch-Stouffville development really started to take off in the 1970s, '80s, and '90s. Most of the homes here are single-family, detached structures on large lots, with apartment accommodation making up less than 10% of the neighbourhood's total housing.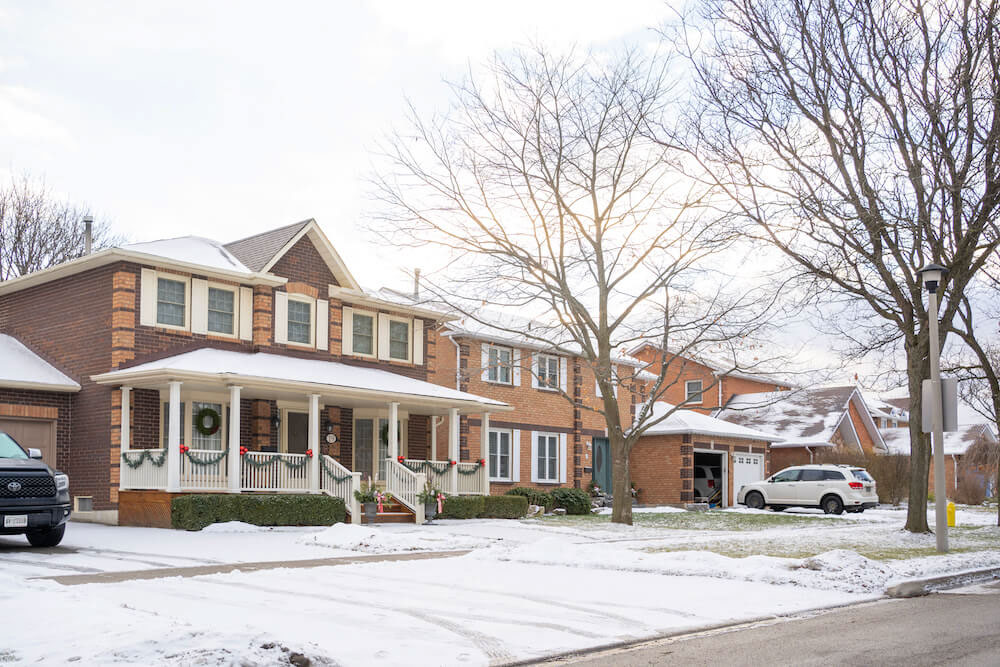 Things to Do in Whitchurch – Stouffville
The neighbourhood was noticeably lacking in the arts and culture department, but local decision-makers addressed it by redeveloping the old Stouffville Town Hall into the Lebovic Centre for Arts and Entertainment in 2009. This fully restored, 150-seat theatre is a consistent source of concerts, live theatre shows, fundraisers, and private events throughout the year.
The Latcham Art Centre is another tentpole of Whitchurch-Stouffville's cultural community. The gallery was started in 1979 by a group of local artists and was initially funded by local philanthropist Arthur Latcham. It hosts eight curated exhibitions a year from its newly built location inside the Whitchurch-Stouffville Leisure Centre.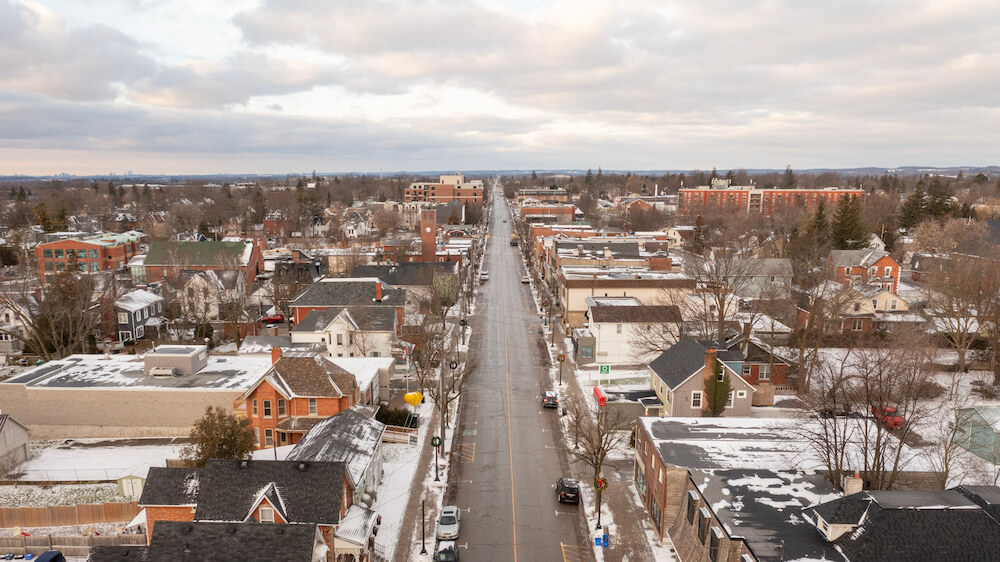 Whether you're on an errand run for essentials or in desperate need of a little retail therapy, Stouffville-Whitchurch has you covered.
The retail complex just off Highway 48 at Hoover Park has a hardware store, a big box superstore, and a dollar store. Just north along Main Street you'll find a pharmacy, another discount store, and multiple grocery shops.
For a more casual shopping experience, you can travel a little further east along Main Street into historic downtown Stouffville. This thriving downtown district is home to over 140 unique shops, restaurants, and services.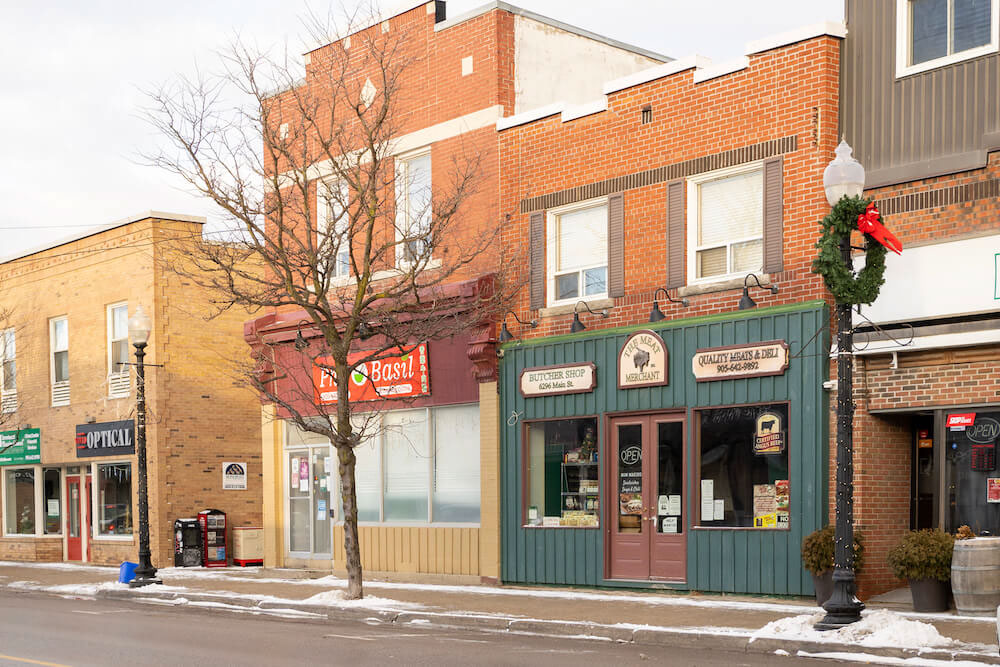 Just about every popular fast food chain and a couple of casual dining spots are represented in Whitchurch-Stouffville.
The area's largest draw is unquestionably the eclectic collection of smells and tastes along downtown Stouffville's Main Street. There are countless cafés, pubs, fine-dining establishments, and family restaurants to choose from. Enough to make every time you visit feel new and exciting.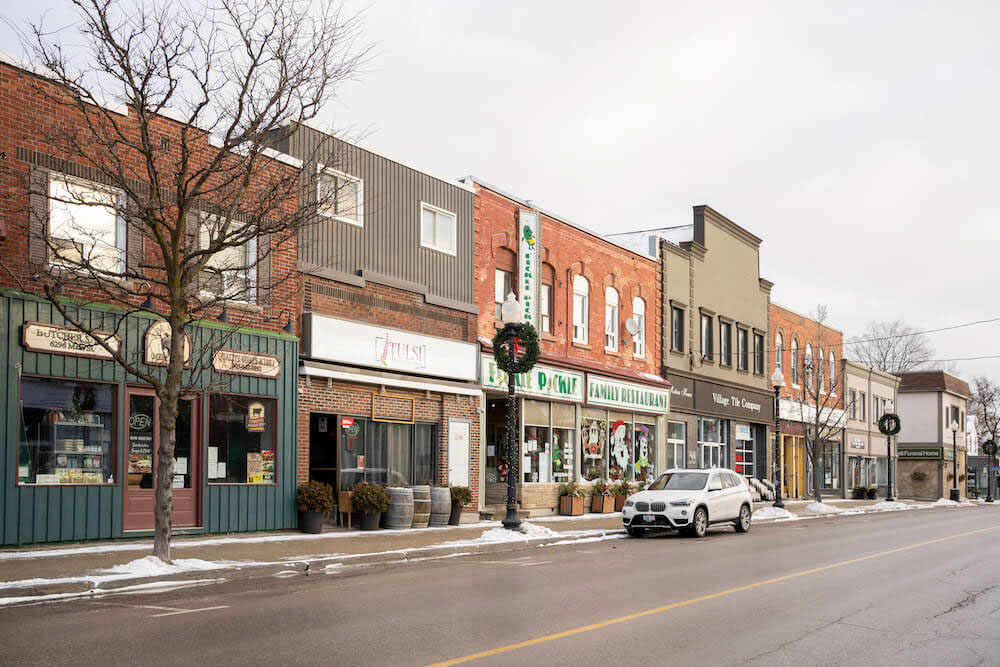 One of the things that make this neighbourhood unique is its location within an environmentally sensitive and protected conservation area. Future growth of Whitchurch-Stouffville is protected by the Oak Ridges Moraine Conservation Act, the Greenbelt Protection Act, and the Places to Grow Act.
As you'd expect from such a heavily protected natural area, there are a lot of conservation area parks to explore. Check out Bruce's Mill Conservation Area, Whitchurch Conservation Area, and Stouffville Conservation Area and Reservoir.
For a more urban park experience, locals can take their kids and pets to Sunnyridge Park, Wheeler's Mill Park, or any of the other smaller parks and parkettes. Bethesda Park is a stand-out, with a soccer pitch, two baseball diamonds, and four mini sports fields.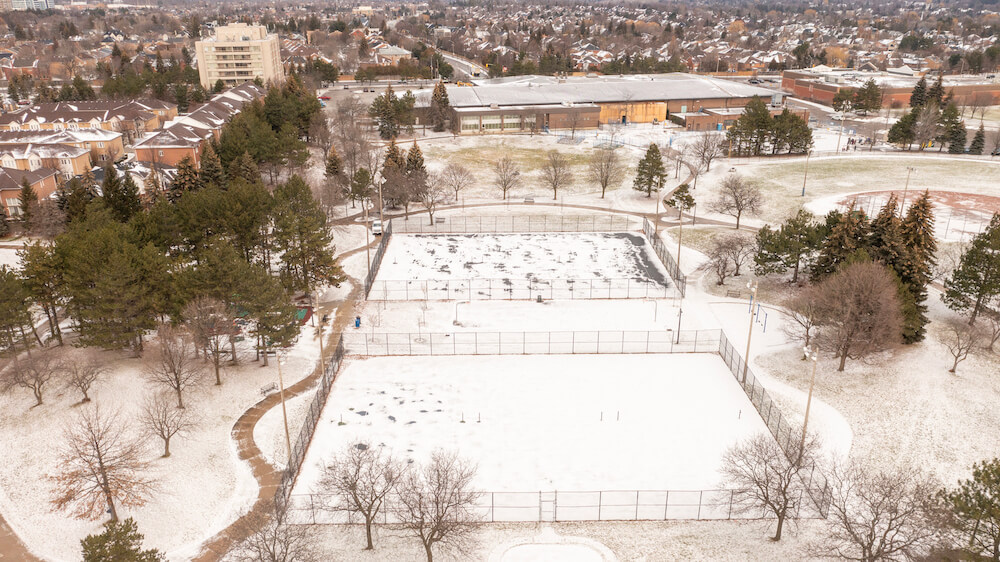 This community is a bastion of recreational opportunities all year long. There's the multi-field indoor soccer facility SoccerCity. The Whitchurch-Stouffville Leisure Centre has a 25-metre swimming pool, a hot tub, a fitness centre, a gymnasium, and multiple community spaces. The neighbourhood is also home to two public hockey arenas including the Stouffville Arena and the Stouffville Clippers Sports Complex.
Whitchurch-Stouffville is surrounded by destination golf clubs like Emerald Hills, Rolling Hills, St. Andrews East Golf & Country Club, and Timber Creek Golf & Family Fun Centre.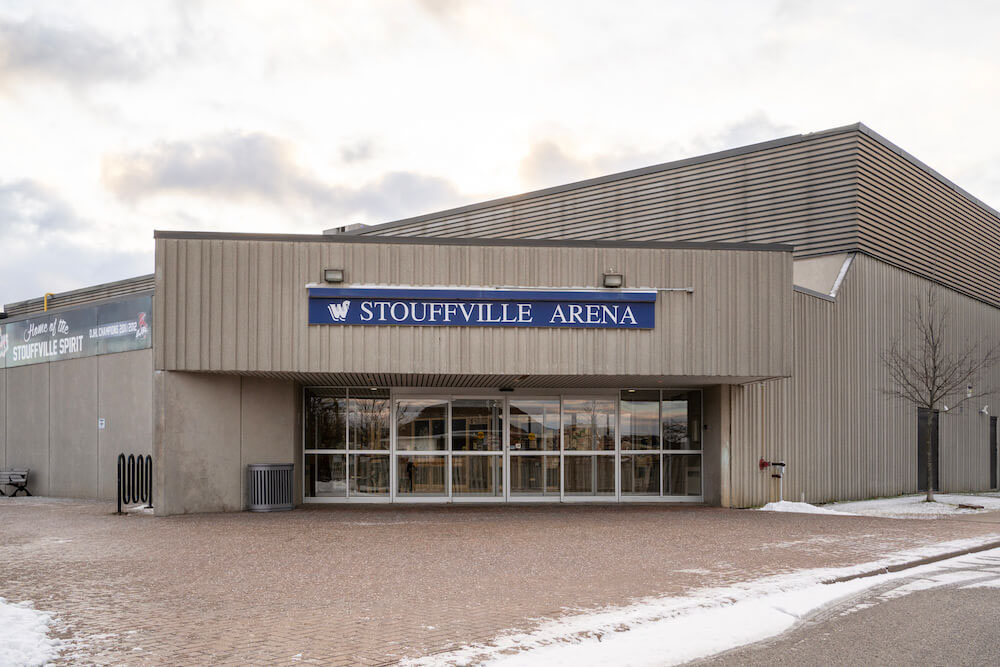 Many Whitchurch-Stouffville residents commute to neighbouring communities for work. Motorists use Regional Road #14 to connect to Highway 404, which feeds into the other major arterial Ontario roadways.
The neighbourhood is served by York Region Transit buses, and benefits from daily GO Train service to and from Toronto. It can take around 45 to drive to the downtown core, or just over an hour and a half if you're hoping to get there by train.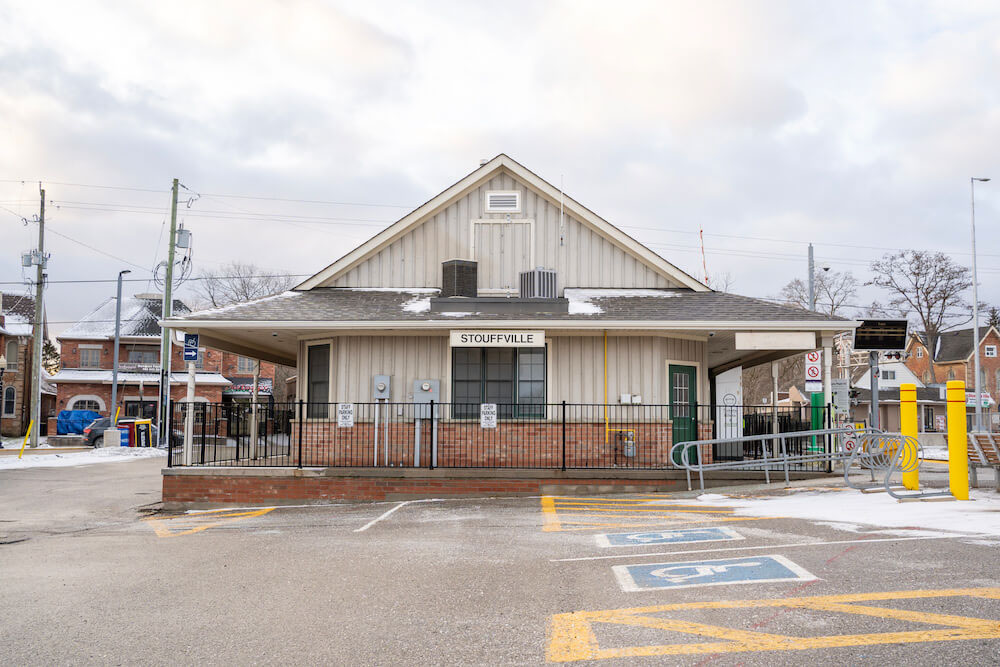 Country Close to the City
The modern development of Whitchurch-Stouffville has rendered the neighbourhood an incredibly attractive place to live. Large lots, plenty of green space, and reliable train service to the downtown core are just a few of the area's desirable amenities. In spite of all its modern perks, residents of Whitchurch-Stouffville insist the area's natural beauty is its primary selling feature.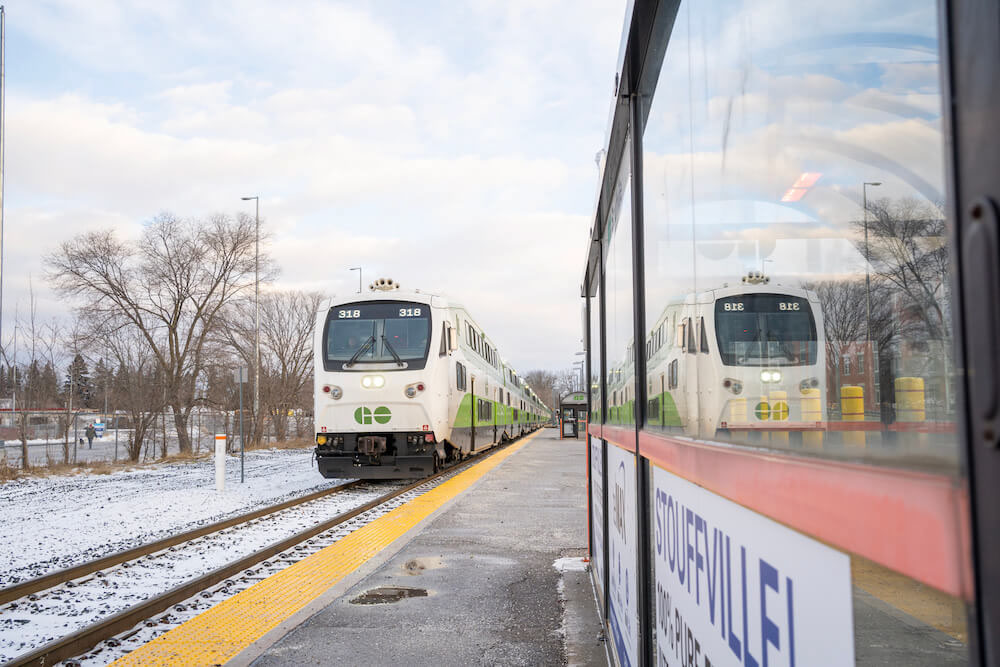 Frequently Asked Questions
What is Whitchurch-Stouffville known for?
Whitchurch-Stouffville is known for many things. The community was built on the famous Oak Ridges Moraine. Archeologists discovered the earliest piece of iron ever found in North America within the neighbourhood's borders. Stouffville's heritage district attracts visitors to Main Street all year long.
Why is it called Whitchurch-Stouffville?
The creation of Whitchurch Township dates back to 1792. The area's earliest settlers named it in honour of the village of Whitchurch, Herefordshire, in England. Stouffville used to be called Stoufferville after Abraham Stouffer founded it in 1804. Time whittled the name down to just Stouffville.
Whitchurch amalgamated with Stouffville in 1971, and the community has been called Whitchurch-Stouffville ever since.