Rural Markham Neighbourhood Guide: Wide Open Vistas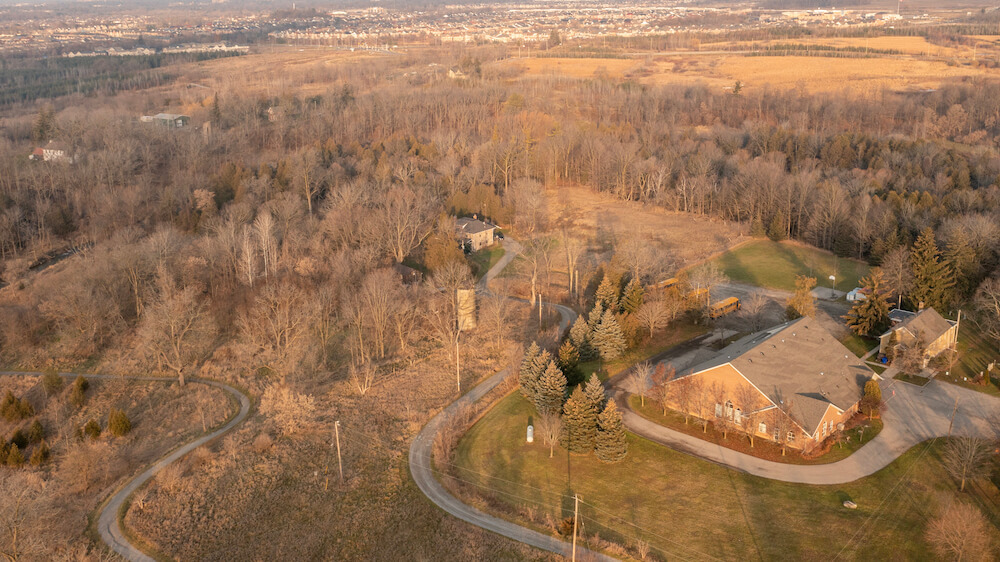 Neighbourhood At a Glance: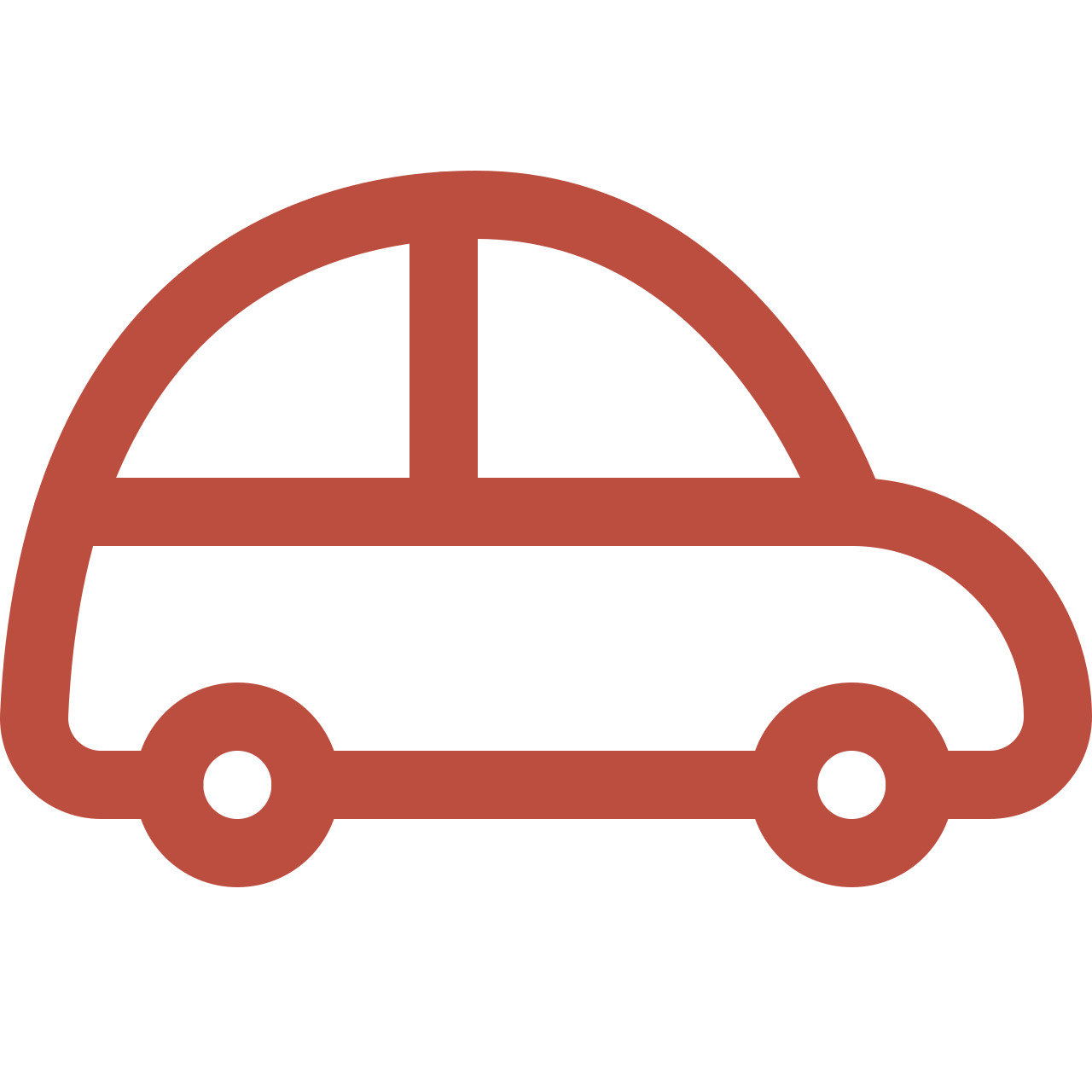 Average Commute Time
Union Station can be reached in about 30 minutes by car and 40 minutes to an hour by public transit.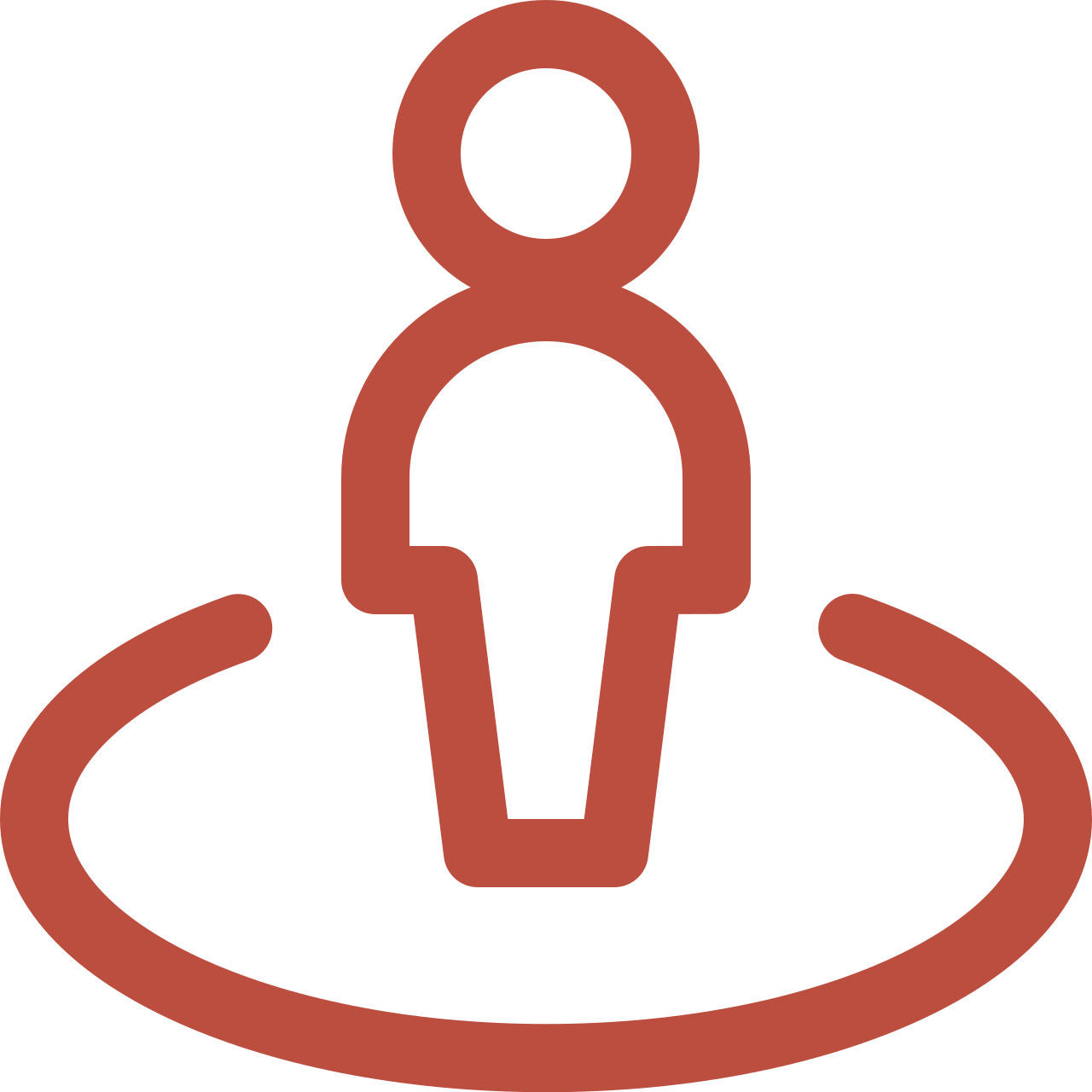 Lifestyle
A focus on the outdoors, parks, and recreation.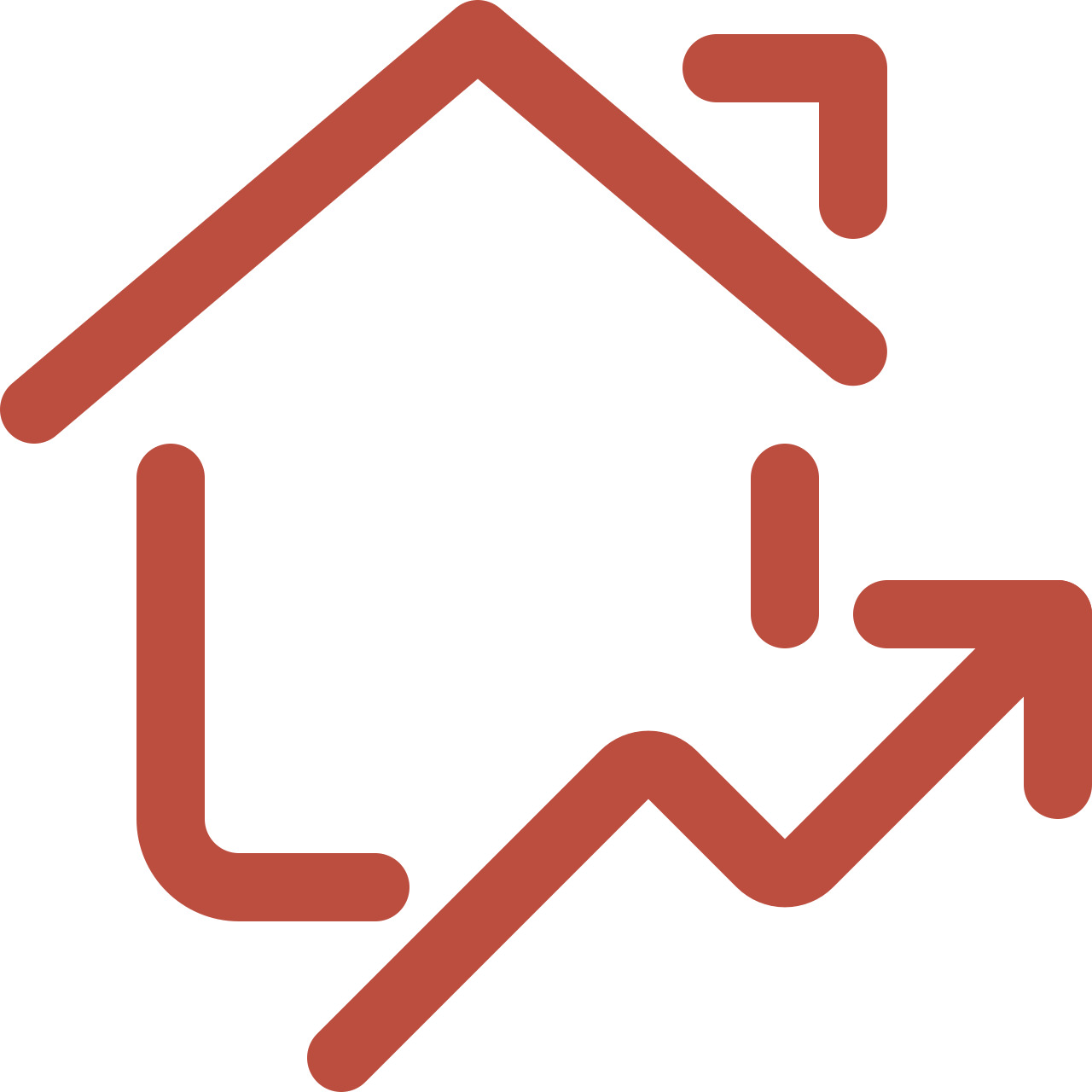 The Housing Market
About two-thirds of the homes are single-family, detached houses.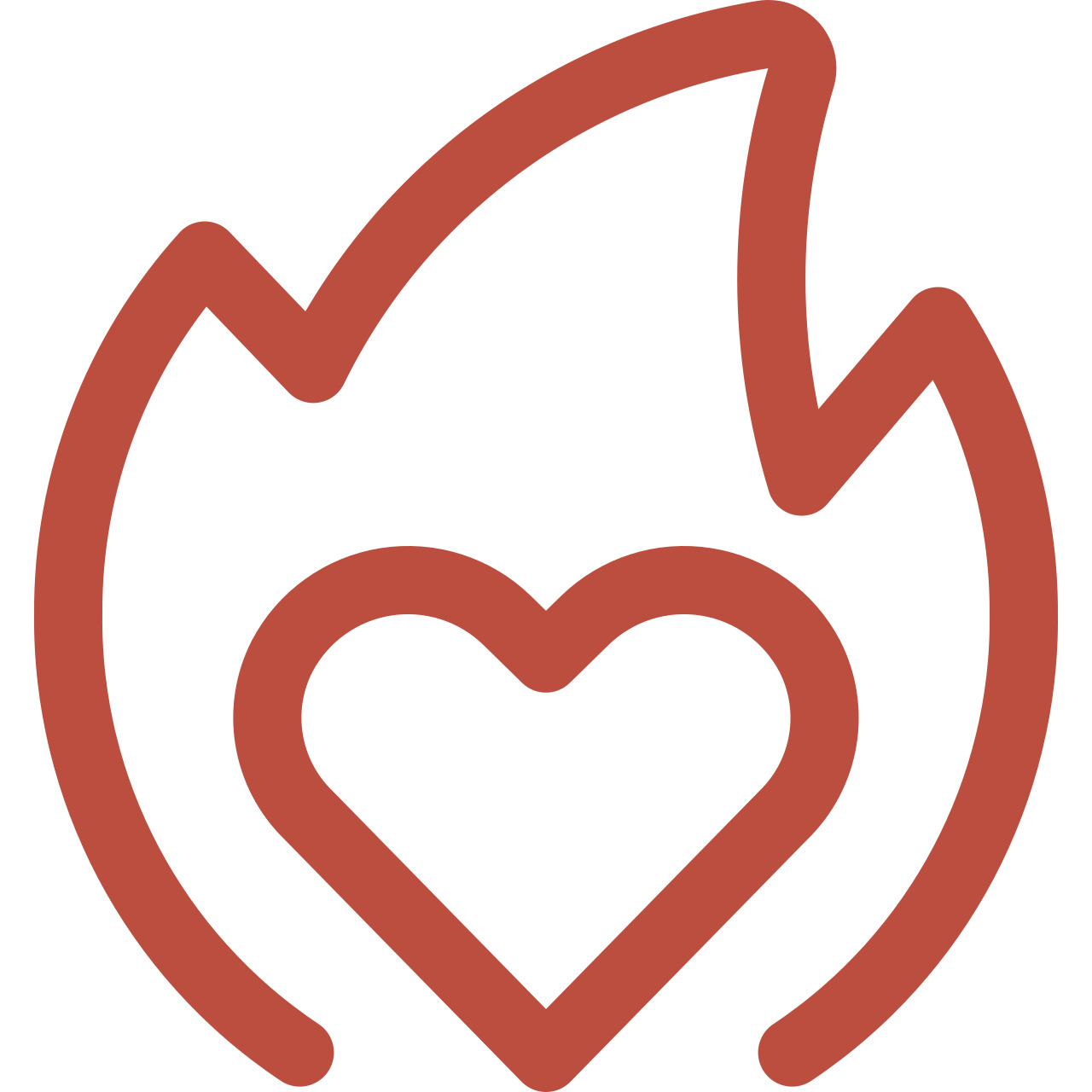 What You'll Love
The Rouge National Urban Park and the Markham Fair.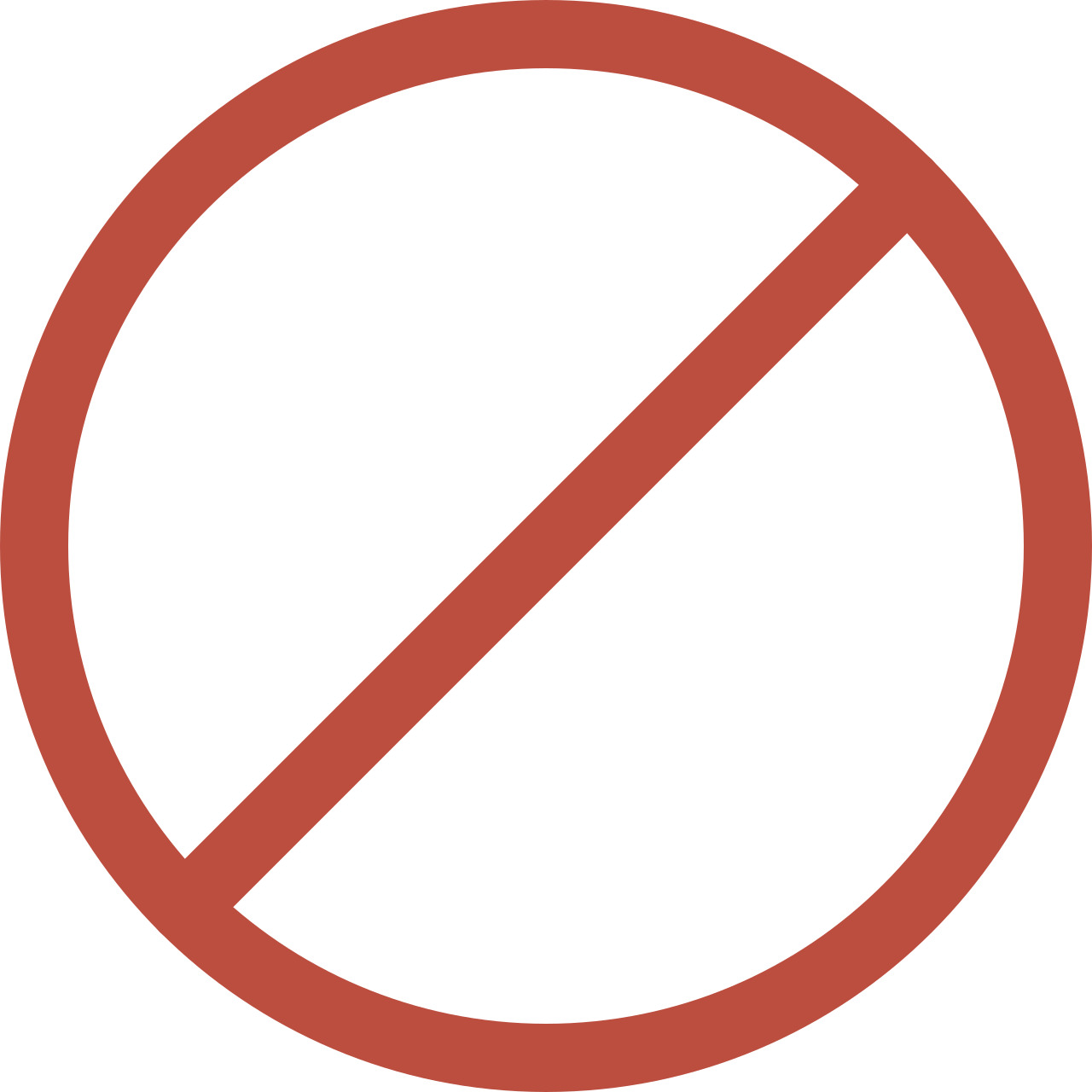 What Not To Expect
High-density housing subdivisions.

With the recent trend of moving out of the city to rural communities, Rural Markham has experienced an increase in homebuyers seeking out space and more affordable properties. This farmland community offers an entranceway to the trails of Rouge National Urban Park. Additionally, rural farmhouses with large properties to roam are a lifestyle many are choosing. If you want to follow this recent movement, Rural Markham might be on your radar for more affordable housing and open space.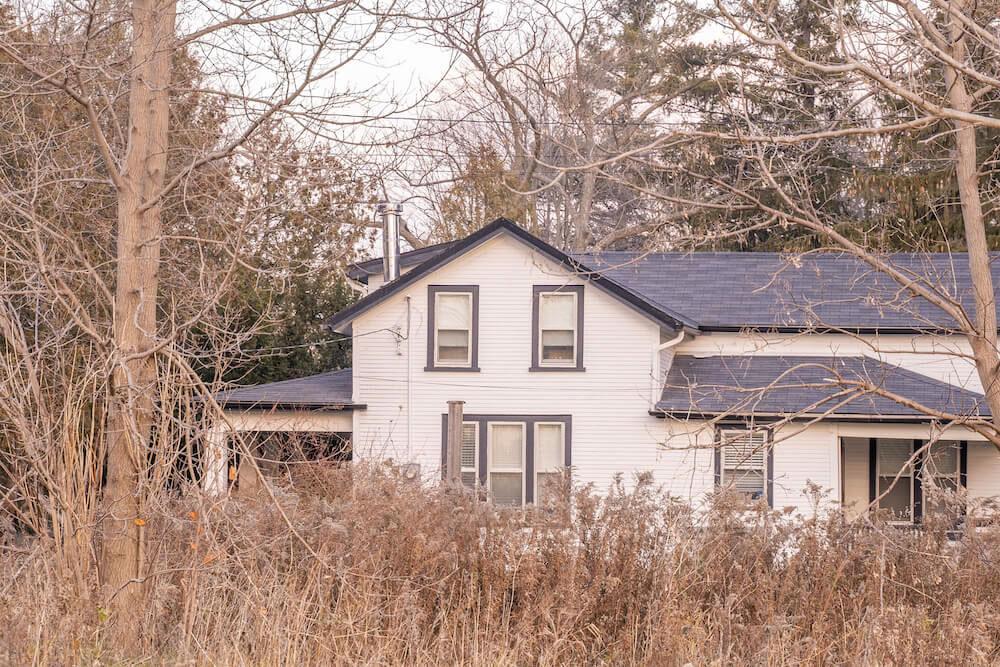 Markham was founded by William Berczy in 1794. Originally from Germany, he and his family had settled in New York State. However, being restless, Berczy, his family, and 64 other families settled in Markham Township.
The industrious settlers quickly established the German Mills area, consisting of a dam and grist mill on the Don River. After clearing the land, they constructed a sawmill, a tannery, a blacksmith shop, a brewery, and a malt house. It was Berczy and his fellow settlers who assisted in constructing the historic Yonge Street.
Markham was named after William Markham by former lieutenant-governor of Upper Canada, John Graves Simcoe. Markham was a friend of Simcoe's and the archbishop of York in England from 1776 to 1807.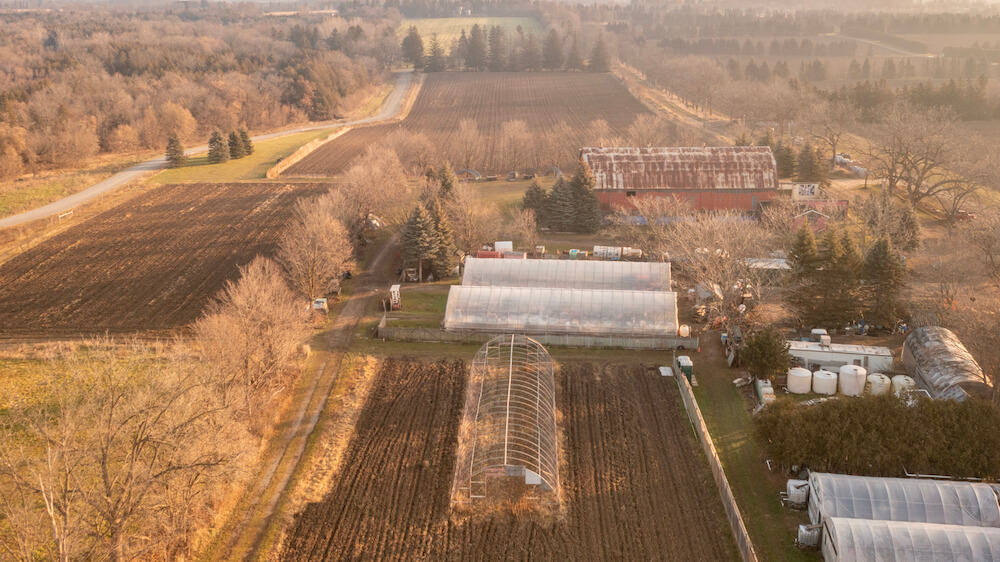 Rural Markham features a broad assortment of housing styles, from multimillion-dollar estates on hectares of rolling fields to new-build townhomes. About two-thirds of the homes in this region are single-family, detached houses and include back splits and two-and-a-half-storey homes, among others. There are also pockets of townhomes. Much of the housing here was constructed after 2000.
Although a quiet rural community, homes situated next to Highway 407 or a railway line will experience the expected noise.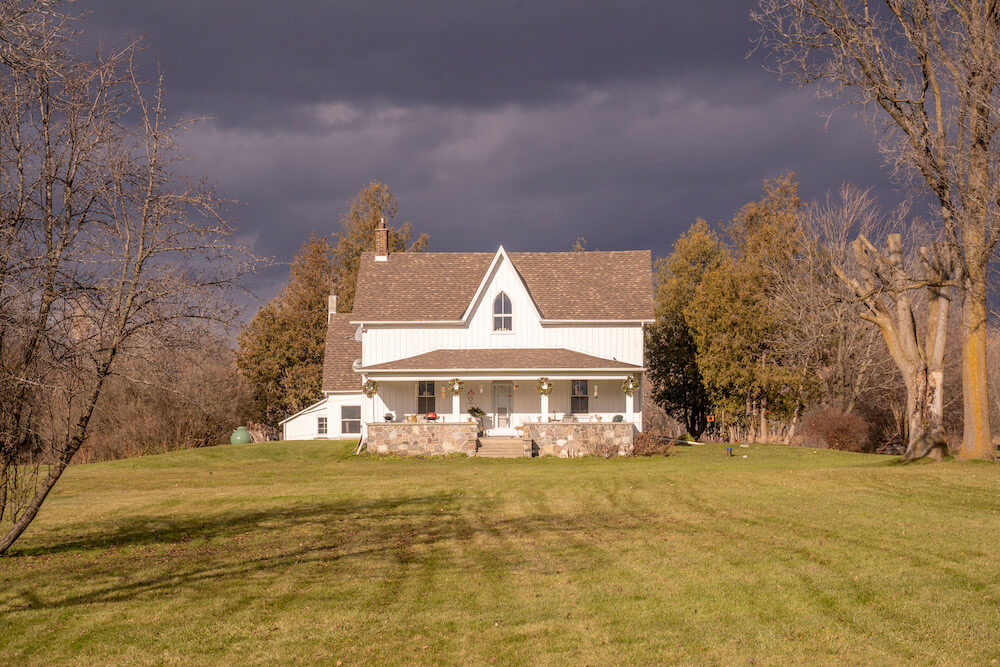 Things to Do in Rural Markham
Theatre lovers are inspired by performances at Markham's three theatres: the Markham Little Theatre, Unionville Theatre Company, and FLATO Markham Theatre. They feature an assortment of entertainment, including comedies, plays, dance theatre, and musicals. If you enjoy the symphony, the Kindred Spirits Orchestra on Highway 7 presents mesmerizing music ranging from Chopin to Handel.
Thanksgiving is a festive time in Markham. Head out to rural Markham and enjoy the annual Markham Fair. Join your neighbours for midway rides, games, live bands, a horse show, a demolition derby, and a monster truck exhibit. If you have a passion for all things rural, the fair also features sheep-shearing demonstrations, farm foods stalls, and vendors displaying an assortment of country-inspired items.
Retail shops aren't plentiful in this rural neighbourhood; you'll need to travel south into Greensborough or north to the Walmart in Stouffville for a greater selection. If you're looking for fresh farm-to-table ingredients for a homestyle BBQ, nearby Reesor's Farm Market on Ninth Line is the place to go. It offers a wide variety of foodstuff, ranging from organic flour to beans, popcorn, fresh corn, apple butter, baked goods, and organic chicken.
Kids will love strolling through the pumpkin patch and the corn maze. When they're in season, a fun family outing involves picking your own baskets of strawberries. This entertaining shopping excursion offers an exceptional outdoor diversion from grocery store shopping.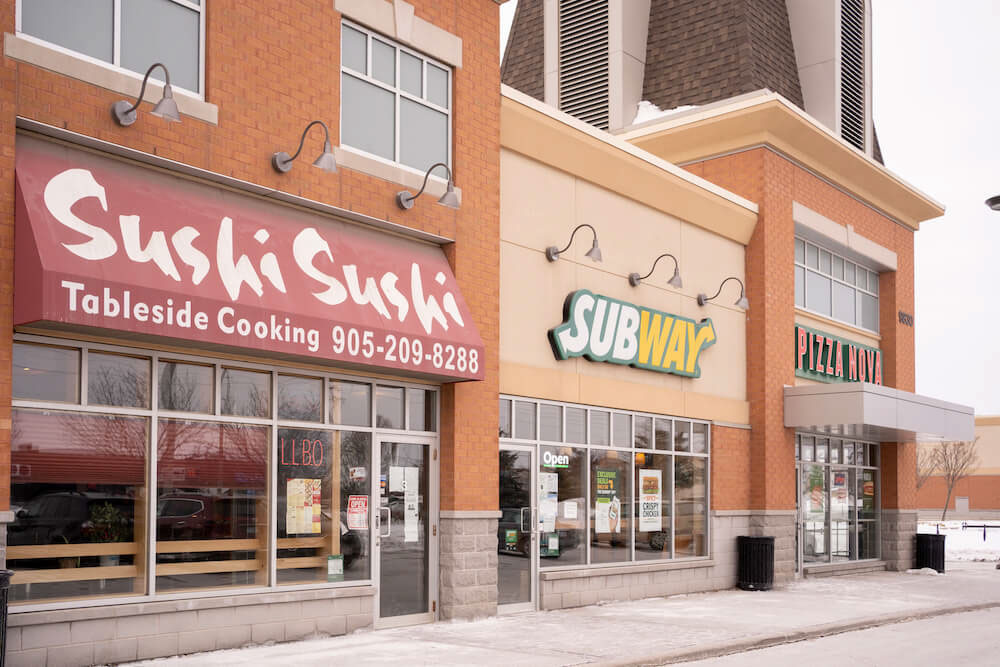 There isn't an abundance of restaurants in this rural community and northern Markham offers more variety if you drive south or north into Stouffville. On Highway 48, you'll find the local Sushi Sushi Japanese restaurant. This eatery features originalities like sushi pizza. A Subway is also located next door if you prefer conventional North American cuisine.
Around Reesor Road and 19th Avenue, you'll find access to the Rouge National Urban Park.
This protected green space extends to the shores of Lake Ontario. This park offers spectacular hiking trails and archeologists have unearthed some of Canada's oldest Indigenous sites here.
The day-use area offers panoramic south views of the Toronto skyline on the horizon. If you're looking for exercise combined with scenic vistas, walk or run the park's 5.1-kilometre trail. This trail also connects with the Reesor Road day-use area located further south.
The park is easily accessible from the Highway 404 exit at Stouffville Road. It will connect you with Highway 48, and from there, it's a few minutes' drive to the park.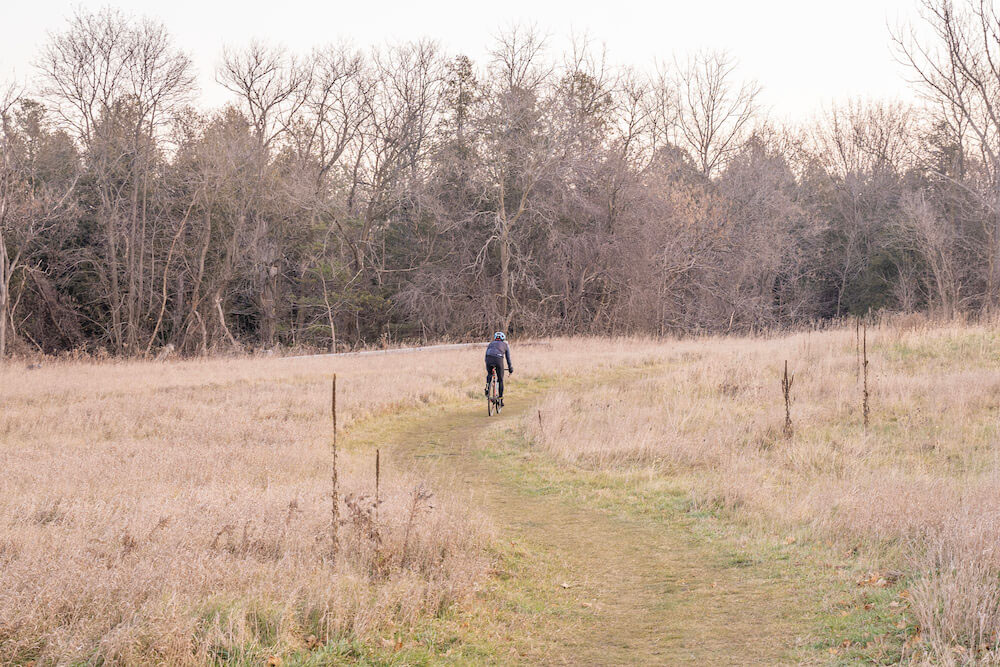 Walking and hiking in Rouge park in rural Markham is a serene retreat from city life. One of the newer trails is family-friendly and features beautiful views of crops, marshland, and woodlots. Scenic lookouts and rest areas are along the trail. You'll also see farmers in action, planting and harvesting crops.
For golf lovers, golf courses are scattered around this rural community. The nearby Angus Glen Golf Club on Kennedy Road features an 18-hole golf course and golf practise ranges.
The golf simulator in the pro shop lets you practise your moves and receive instant feedback on improving your game. In the clubhouse, Silo Grill offers recipes prepared with fresh locally grown produce.
From golfing to hiking a scenic trail, Rural Markham offers an invigorating break from city life.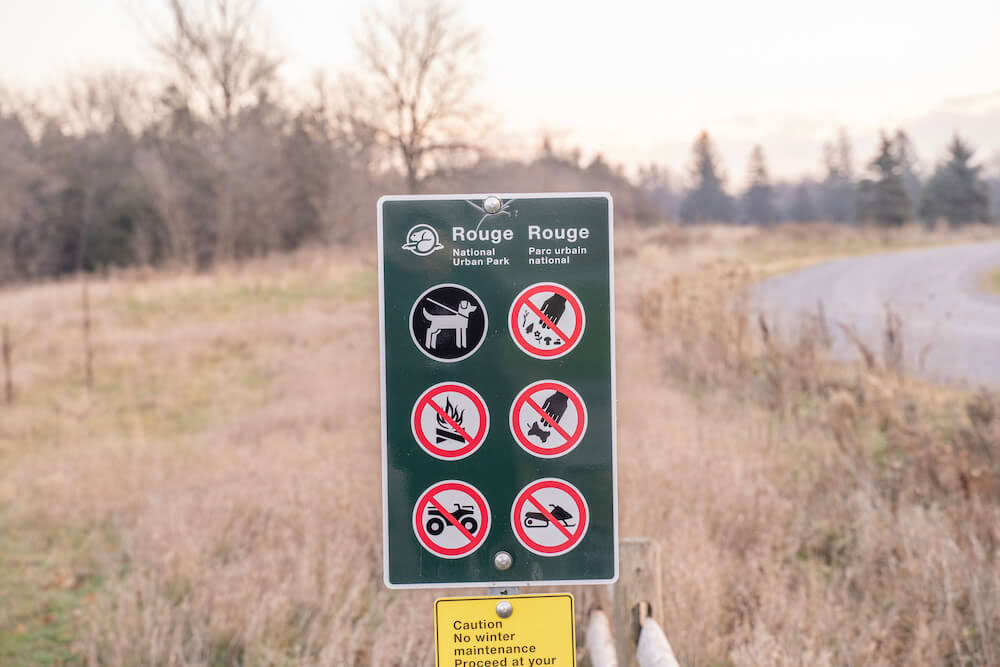 If you live in Rural Markham, you'll need to own a vehicle because local bus lines are rare here. Cyclists will also have a challenging time traversing the rolling roadways.
If you're driving downtown, Highway 404 will take you directly there in about 30 minutes.
If you're commuting, taking the GO train from the Unionville GO Station to downtown will take approximately 40 minutes.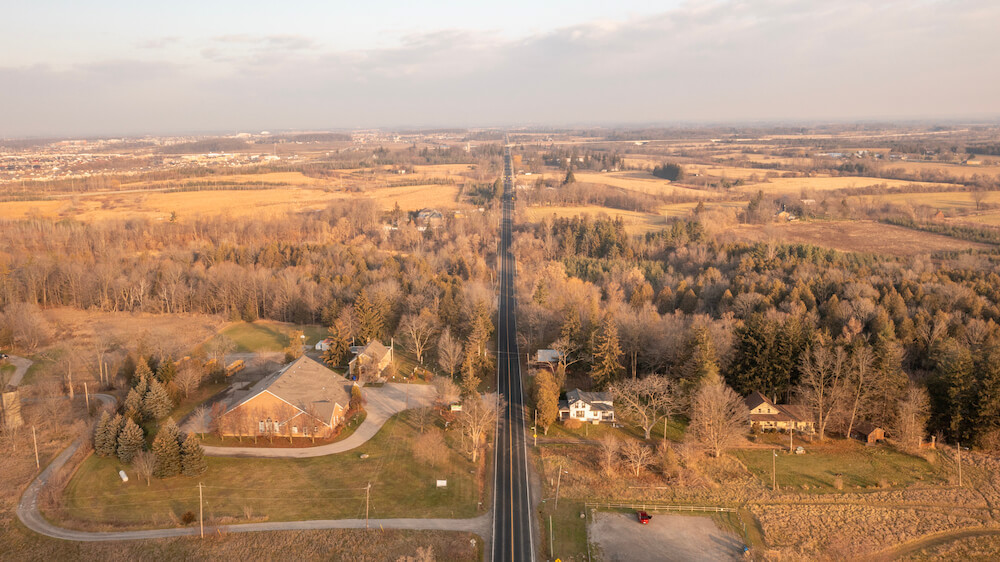 Rural Markham offers a range of housing styles, from townhomes to elegant estates set on hectares of property. This scenic community is within easy reach of northern Markham's amenities in nearby Greensborough but offers the countryside lifestyle that many are recently welcoming. Rural Markham will likely continue to see property values rise following the recent trend toward migrating to rural spaces.
Frequently Asked Questions
What is Rural Markham known for?
Rural Markham is known for the countryside lifestyle that many are recently welcoming.
Why is it called Rural Markham?
Markham was named after William Markham by former lieutenant-governor of Upper Canada, John Graves Simcoe. Markham was a friend of Simcoe's and the archbishop of York in England from 1776 to 1807.