Bay Street Corridor, Toronto Neighbourhood Guide: Immerse Yourself in Urban Green Space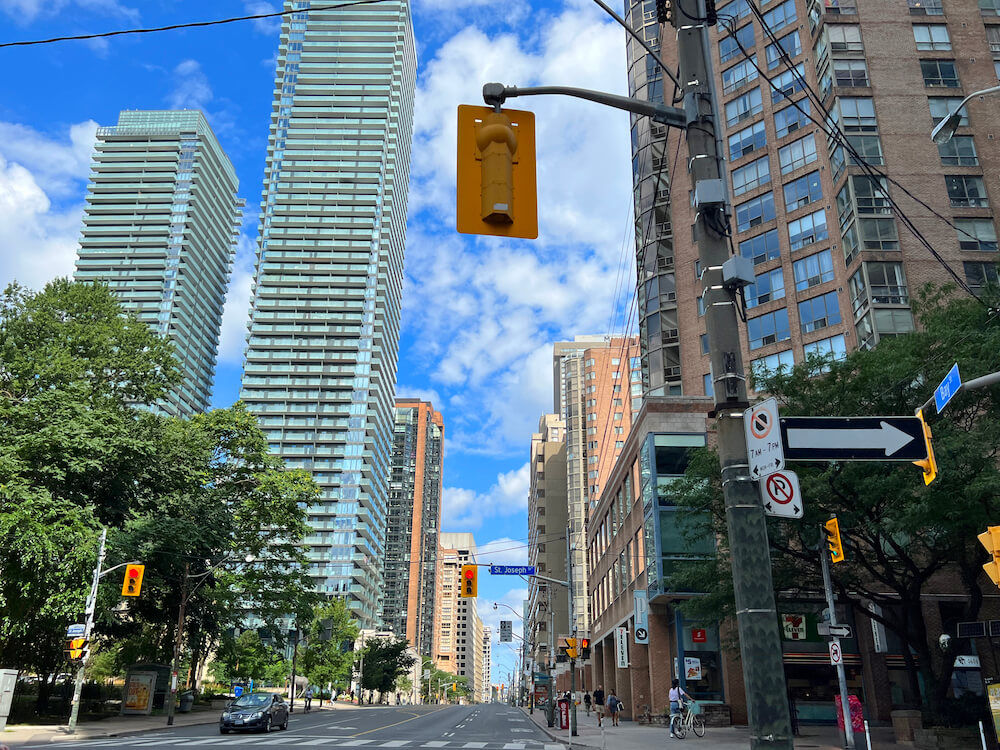 Image of Bay Street Corridor
Neighbourhood At a Glance: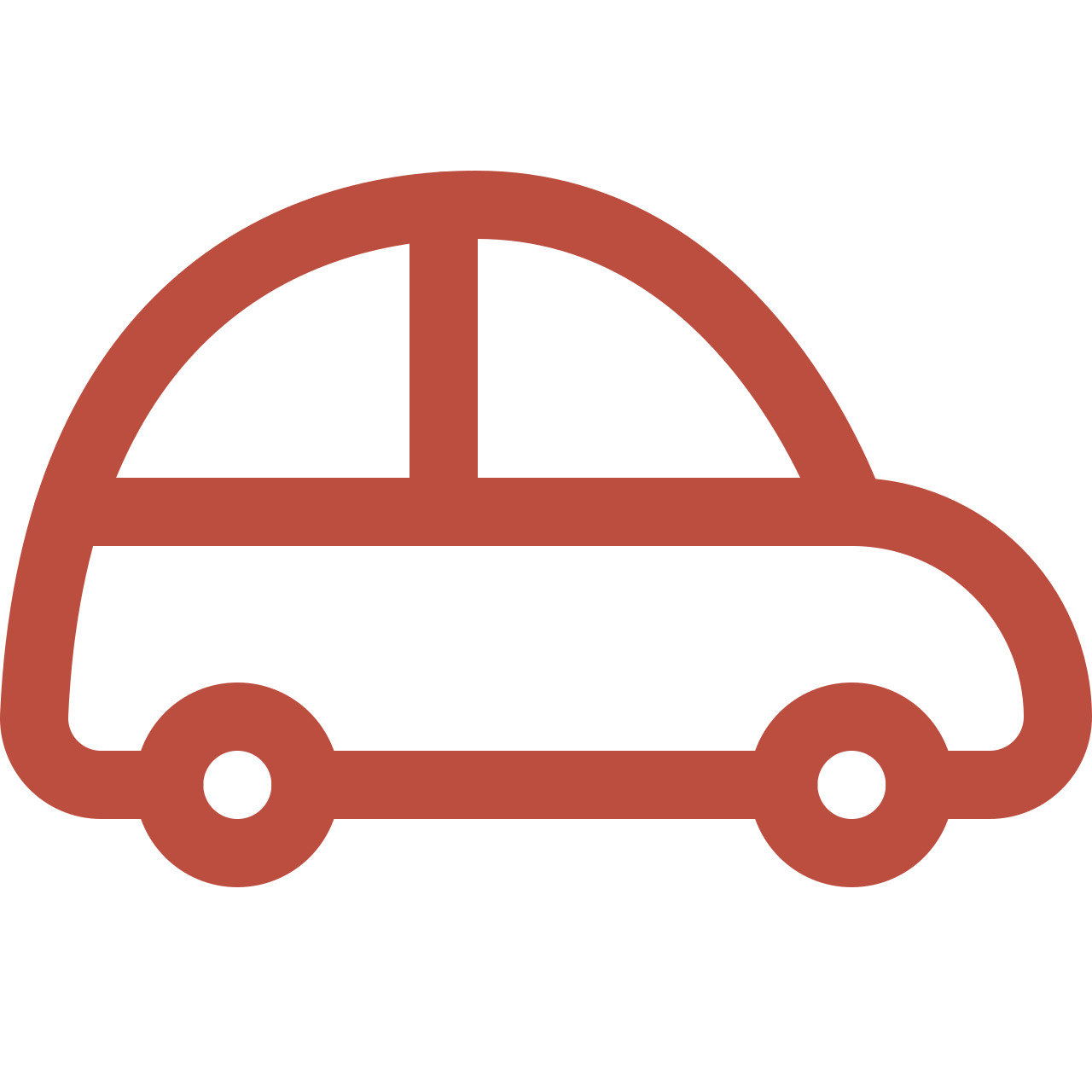 Average Commute Time
It's 15 minutes to Union Station from the top of the Bay Street Corridor by car or transit.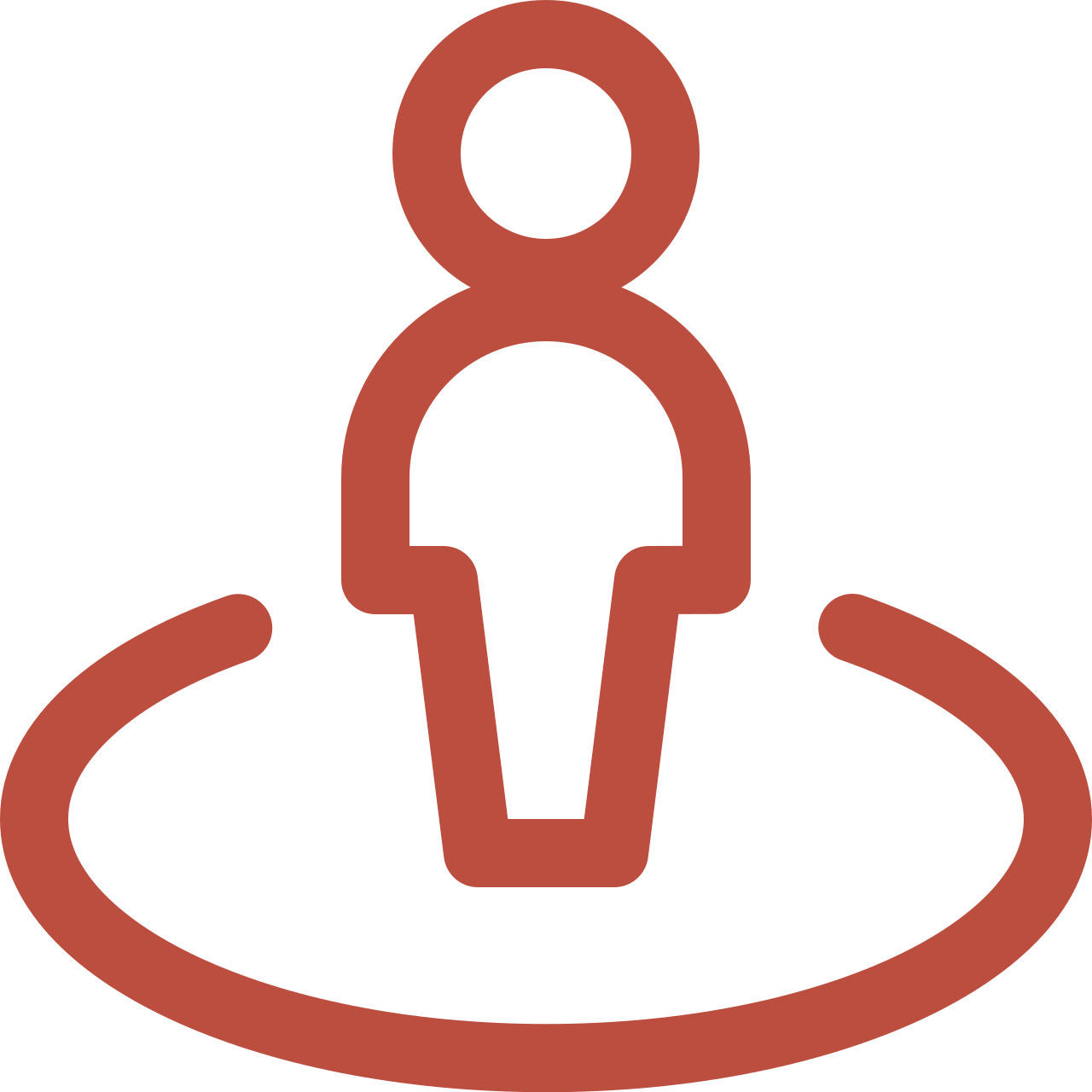 Lifestyle
The Bay Street Corridor is densely packed, but you can escape in sprawling Queen's Park.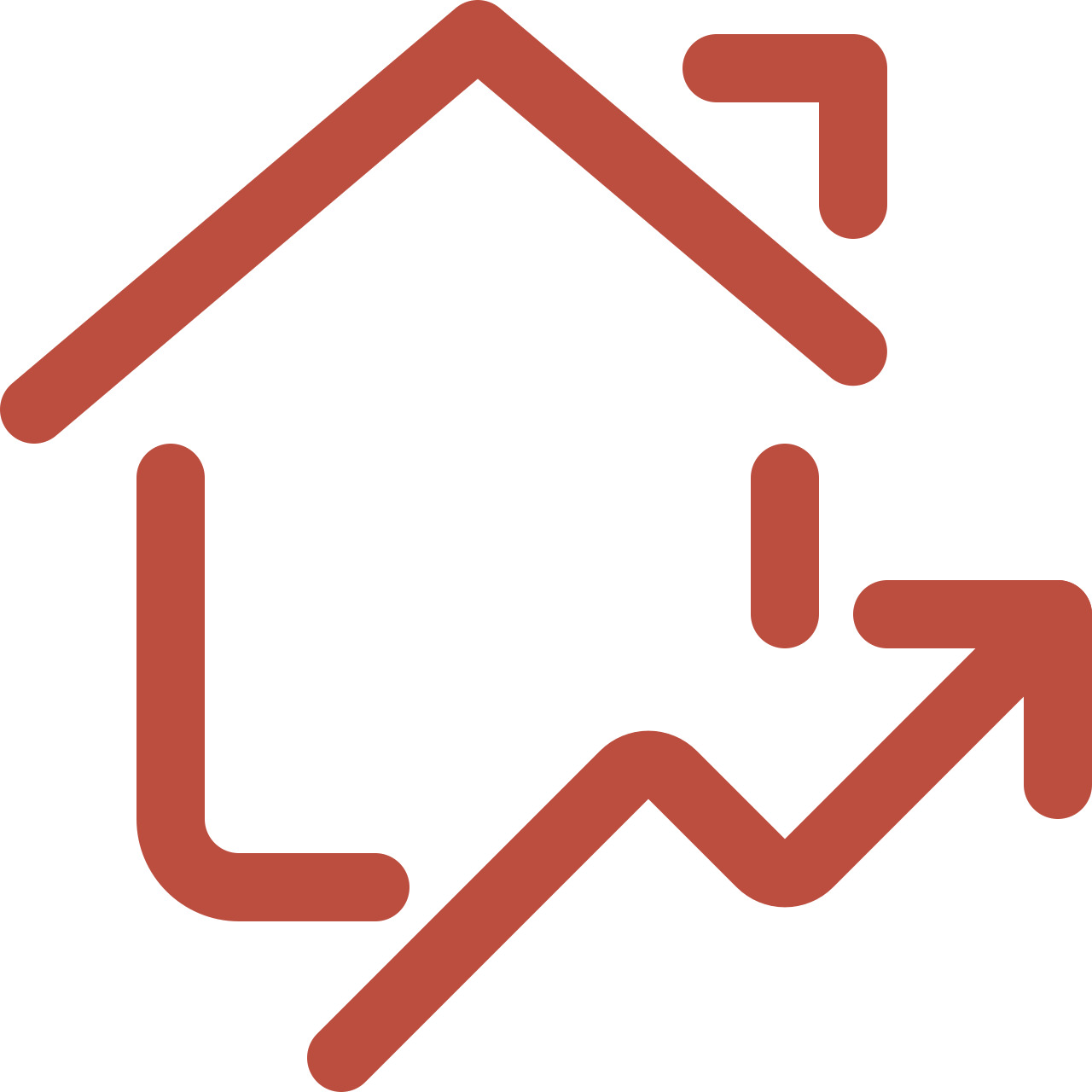 The Housing Market
There are many new condos, but also family homes tucked into side streets.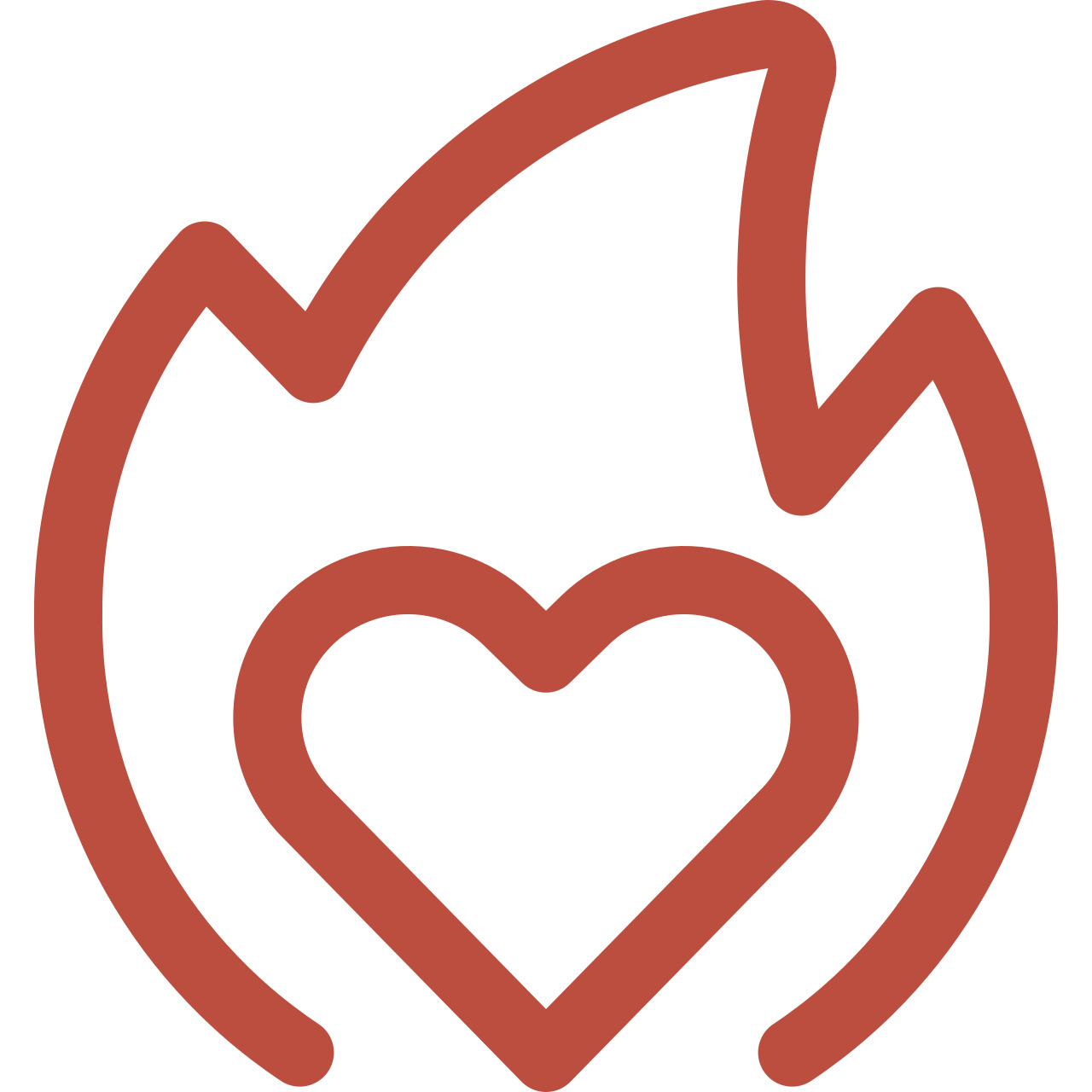 What You'll Love
There's easy access to park space and myriad shopping districts.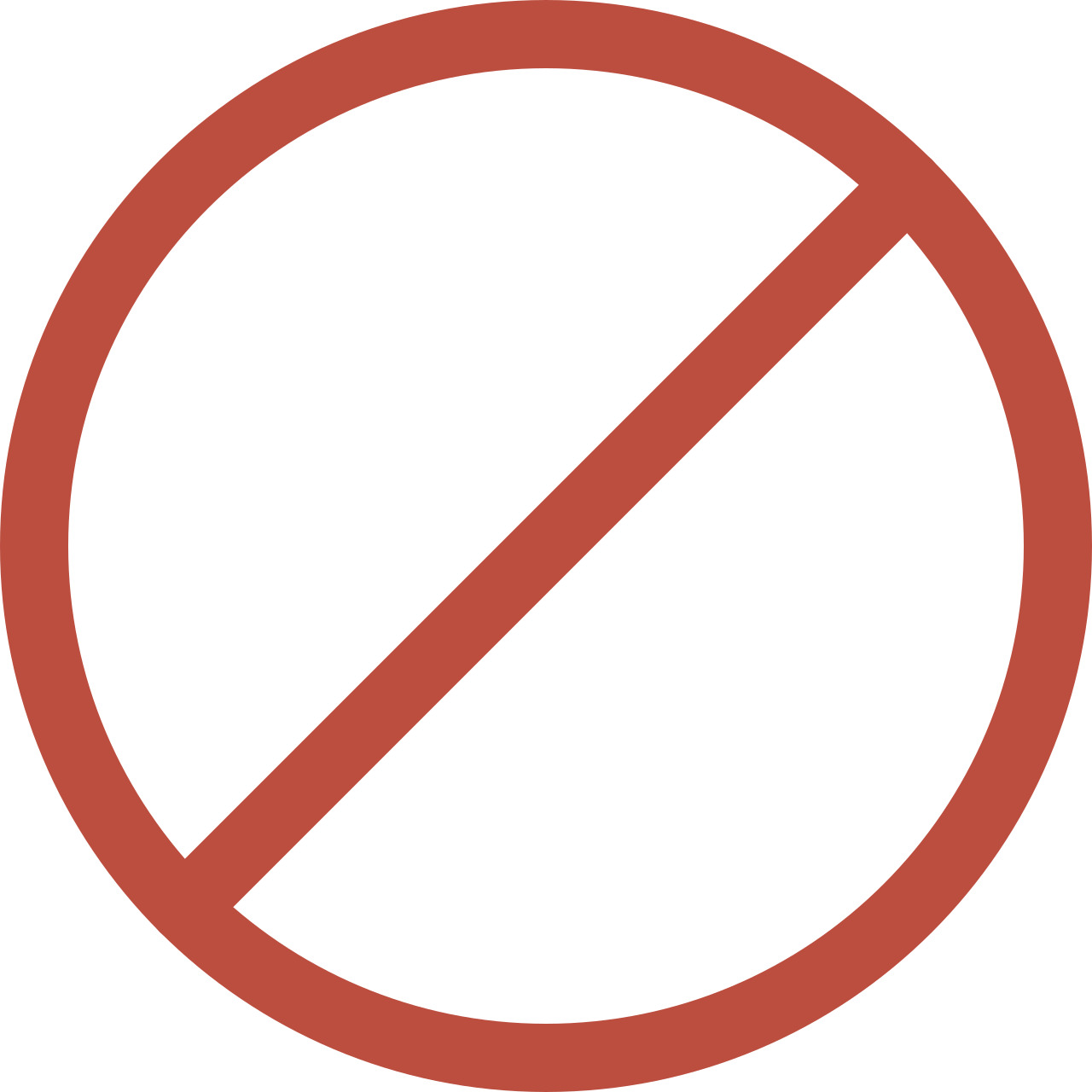 What Not To Expect
Having trouble finding transit options to get around the city.

If you've been in Toronto's metropolitan area, you've most likely visited the beautiful Bay Street Corridor. And it's no wonder — it offers a world-class museum, vibrant and upscale shopping districts, varied restaurants, and a park right in the middle of it all to relax in.
This location is ideal as you can get to the edge of Lake Ontario quickly on transit, while easily accessing streetcar lines along College, Queen, and Dundas Streets. But this neighbourhood hasn't always been the popular destination is now.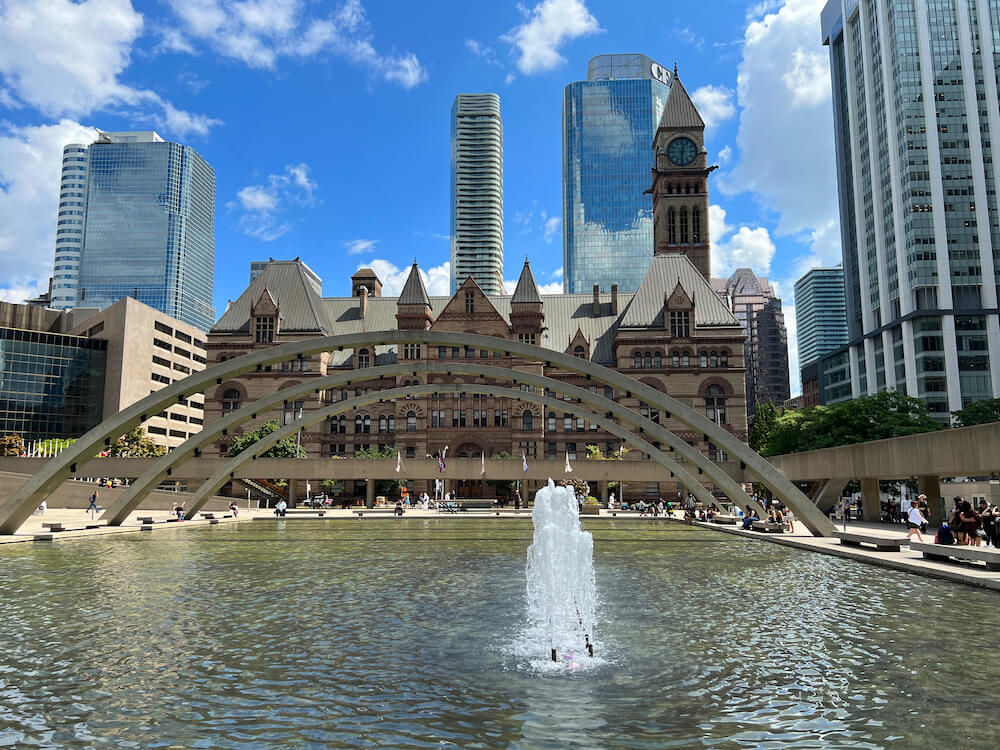 The Bay Street Corridor has an interesting backstory. Once known as "St. John's Ward" (or just "The Ward"), it became a refuge for those fleeing oppression in Eastern Europe in the late 1800s, followed by a large Italian influx.
The construction of Toronto's city hall displaced many of the residents who lived in less than ideal homes, and the incoming Chinese population took their place. Currently, the area is being modernized with highrise condos.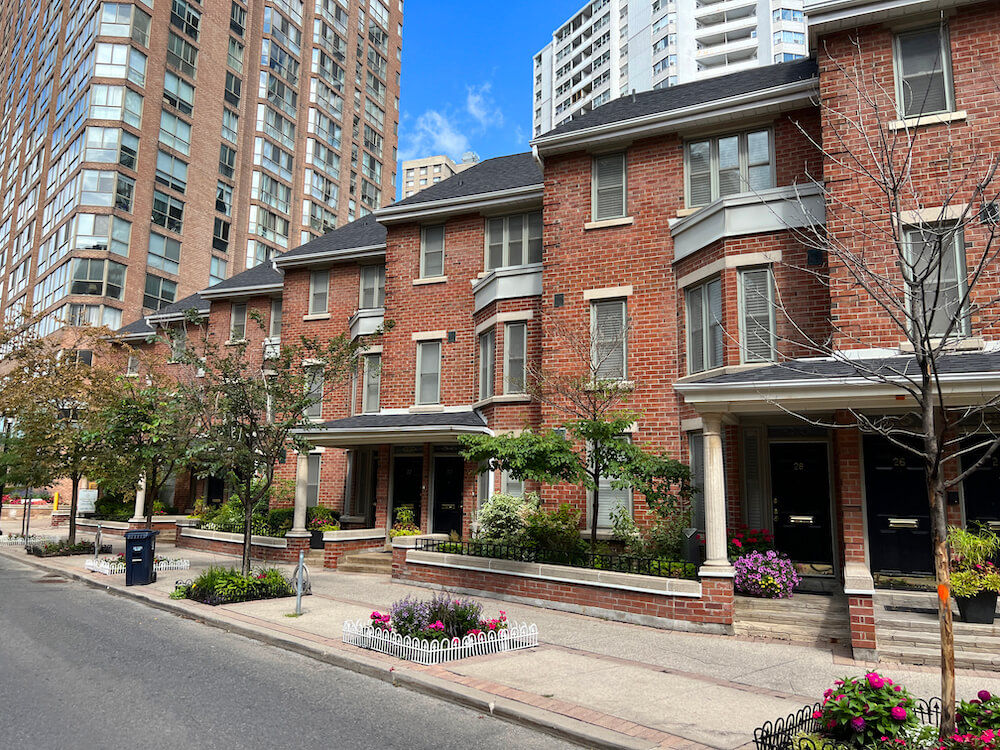 In the late 1800s and early 1900s, there were a number of shacks that acted as makeshift residences along the corridor. However, the neighbourhood transformed dramatically over the past century, and the buildings have too.
Most notably, newer condo towers are lining the route, many of them advertised as "luxury" units with all the bells and whistles. However, off the main strip, you'll find single-family homes and townhomes that are a departure from the tightly packed core of the community.
Also take some time to marvel at the architecture of historic buildings in the area, including St. Michael's Cathedral Basilica on Bond Street built in the mid-1800s.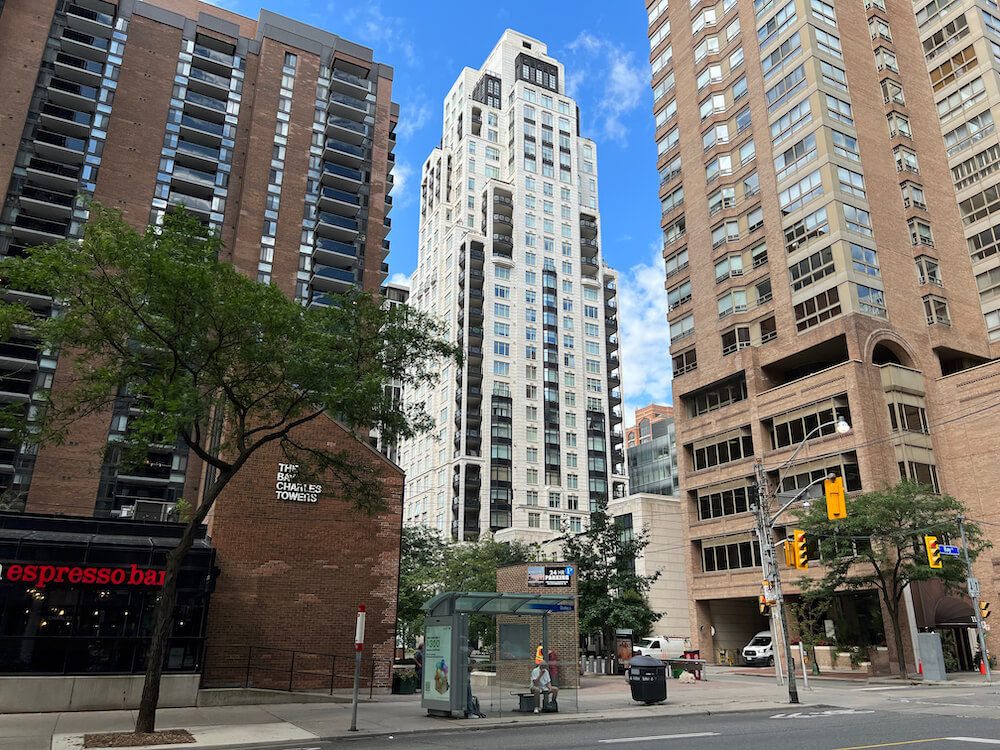 Things to Do in Bay Street Corridor
Perhaps the most notable cultural attraction of the Bay Street Corridor is the Royal Ontario Museum (the largest museum in Canada), which shows off art and culture from around the globe through permanent and rotating exhibits.
There are other interesting places along the corridor to get your fill of the arts. If you take a nice stroll, you'll find the Gardiner Museum of Ceramic Art on Queen's Park. There's also the Native Child and Family Centre, offering culture-based programming for Indigenous populations.
The Bay Street Corridor could be described as a shopper's dream. One of the highlights of the area is the Toronto Eaton Centre, a mall that boasts more than 230 stores.
While you could easily spend a day in this mall browsing all of the wares, there are other shopping opportunities to be found nearby.
They include the Atrium on Bay, and the College Park shopping mall. You'll also find an eclectic mix of stores along the eastern border of Yonge Street, from clothing stores (like Abercrombie & Fitch), camera stores, beauty shops (such as Aesop), eateries, and more.
If you travel north for about five minutes, you'll end up in the Yorkville shopping district. The area is known for its high-end boutiques and celebrity sightings at local upscale restaurants during the Toronto International Film Festival (TIFF).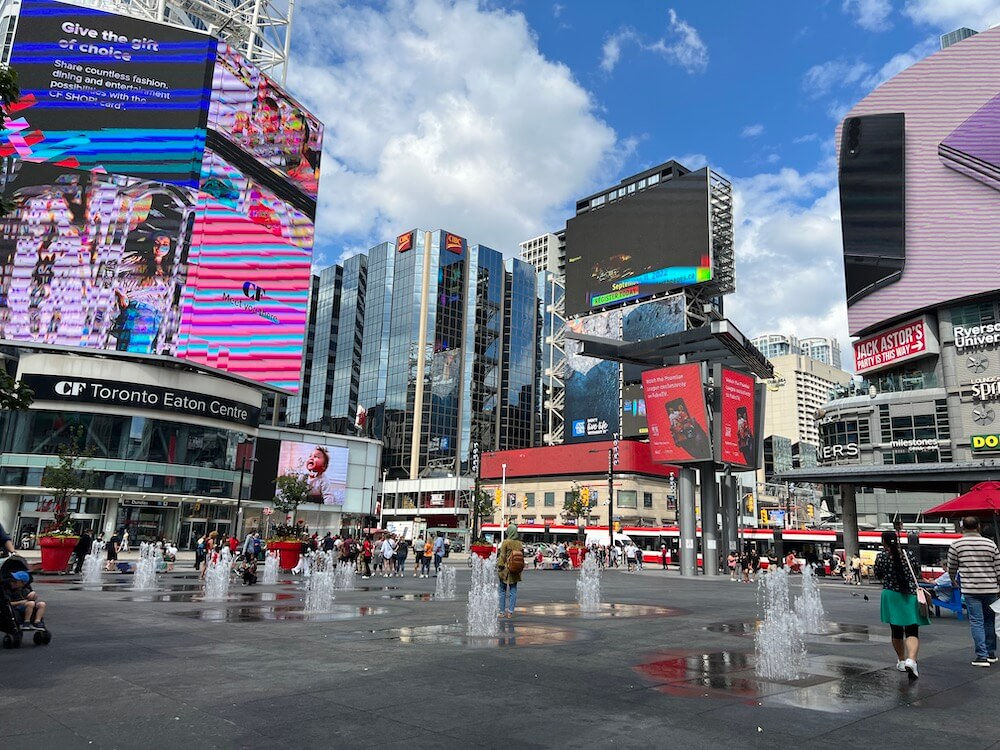 You will definitely not be left with a desire for more food options in this area. The Bay Street Corridor offers an eclectic mix of eateries that will appeal to those wanting local or international fare.
These include Hy's Steakhouse, Silk Road Kabob House, Brioche Dorée, Cactus Club Cafe, Momofuku Noodle Bar, and Marché Leo's (in the Atrium on Bay.) No matter where you walk in this community, you're bound to find something that appeals to your taste buds.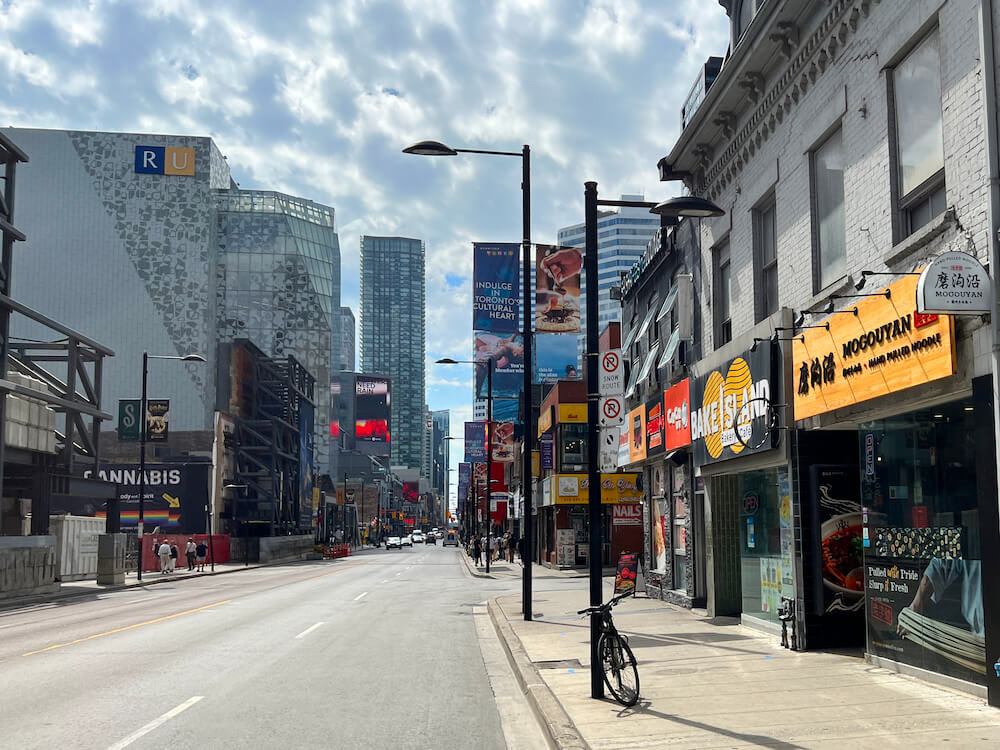 When people think of the Bay Street Corridor, their first thoughts may not go to green space. But the truth is that the neighbourhood has quite a large open area, Queen's Park, which the Ontario legislature shares.
The 60-hectare oval park was named in honour of Queen Victoria in 1860. It features trails for walking and jogging, as well as a drinking fountain for a refreshment break.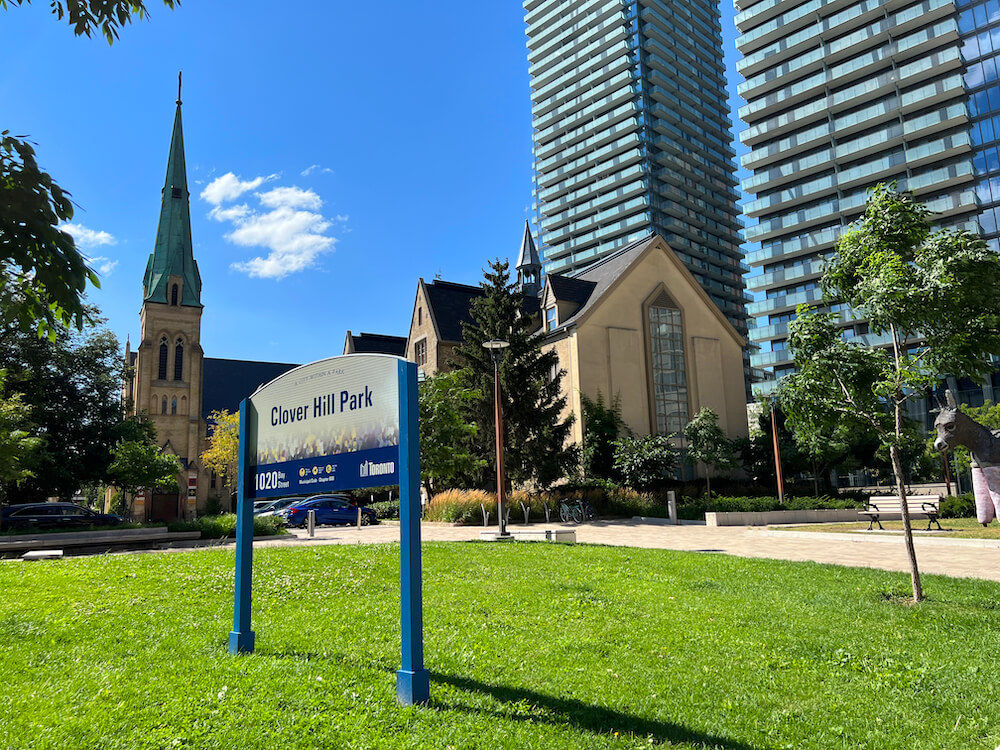 Aside from taking a long walk in relatively peaceful Queen's Park (you might also be able to find an outdoor yoga/PIlates class), there are other options along the Bay Street Corridor.
For example, there's a YMCA on Grosvenor Street that offers recreational swims, as well as badminton, table tennis, and more. You can get a membership to nearby Hart House so you can take part in activities ranging from exercise to food classes.
In the wintertime, Nathan Phillips Square is a popular place to go ice-skating, equipped with washrooms and a locker room.
If you're looking to get downtown — well, you basically reside there in the Bay Street Corridor. But if you want to get from the top part of the corridor (at Bloor Street) to Union Station, for example, you'll be looking at roughly 13 minutes by car, and around the same amount of time via transit (prepare for a bit of walking too.)
You'll find several TTC (route 19) bus stops along the corridor that will take you up and down the street all the way to Union Station. If you're looking to hop on the subway, you can access Queen's Park and St. George stations a short walk away.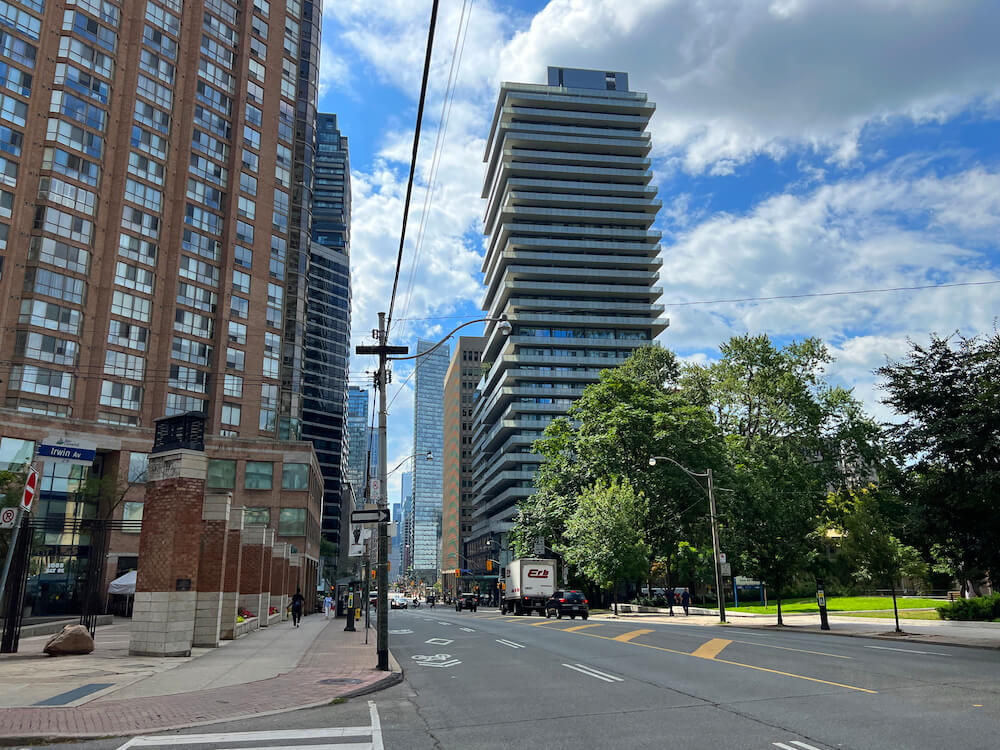 Lose Yourself in the Local Attractions
It's not hard to see why many visitors come to the Bay Street Corridor to visit, and why more than 18,000 people have chosen it as their home.
From the world-class Royal Ontario Museum to sprawling Queen's Park, to upscale shopping districts in the area, it will provide plenty of cultural and recreational opportunities.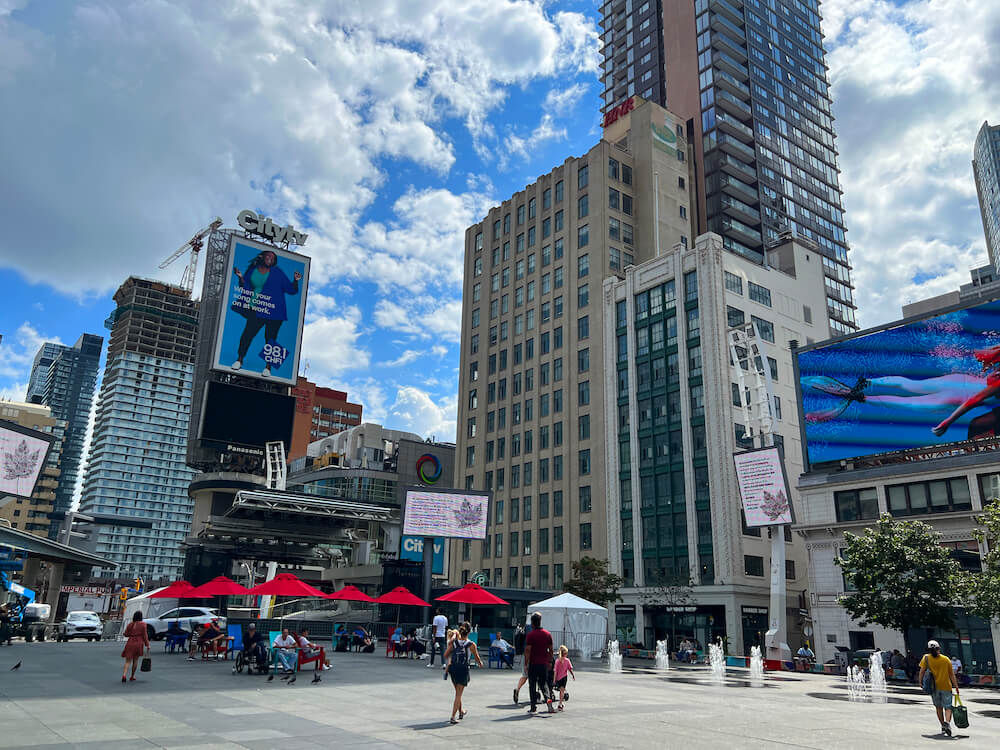 Frequently Asked Questions
What is Bay Street Corridor known for?
It's popular for its major museum, as well as its upscale shops, international flavours, and the Ontario legislature in the sprawling Queen's Park.
Why is it called Bay Street Corridor?
While the neighbourhood was once known as "The Ward," Bay Street itself got its name in 1797 because it connected people to Toronto Harbour. The original name, Bear Street, was actually based on bear sightings in the area. (Don't worry — the highly developed area is no longer a frequent hangout for bears.)