Alexandra Park, Toronto Neighbourhood Guide: Visit the Past while Embracing the Future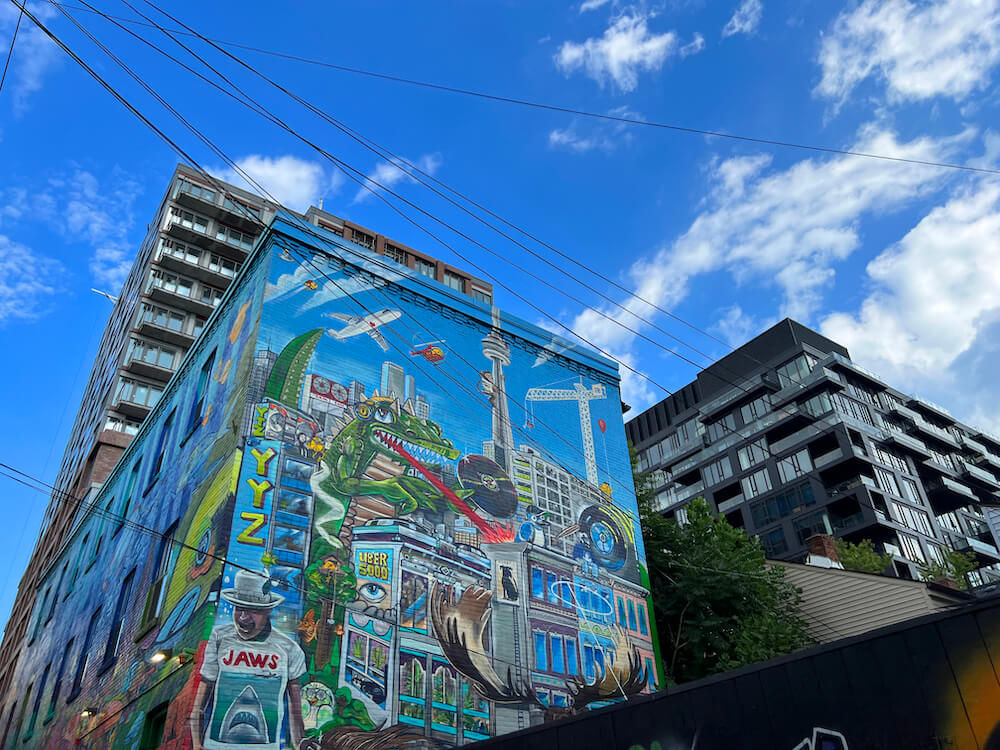 Neighbourhood At a Glance: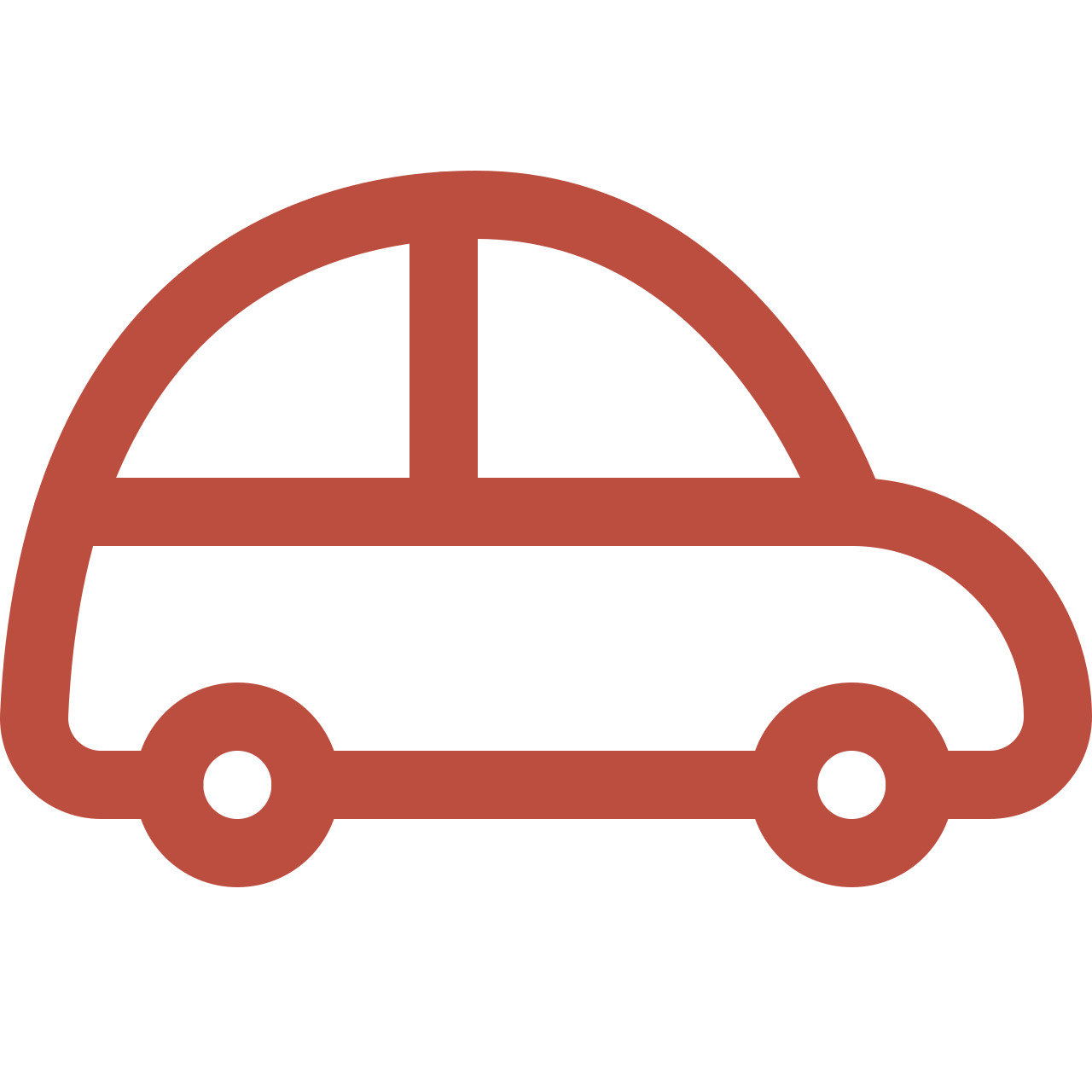 Average Commute Time
Whether travelling by car or by transit, you'll only need about 10 minutes to get to Union Station.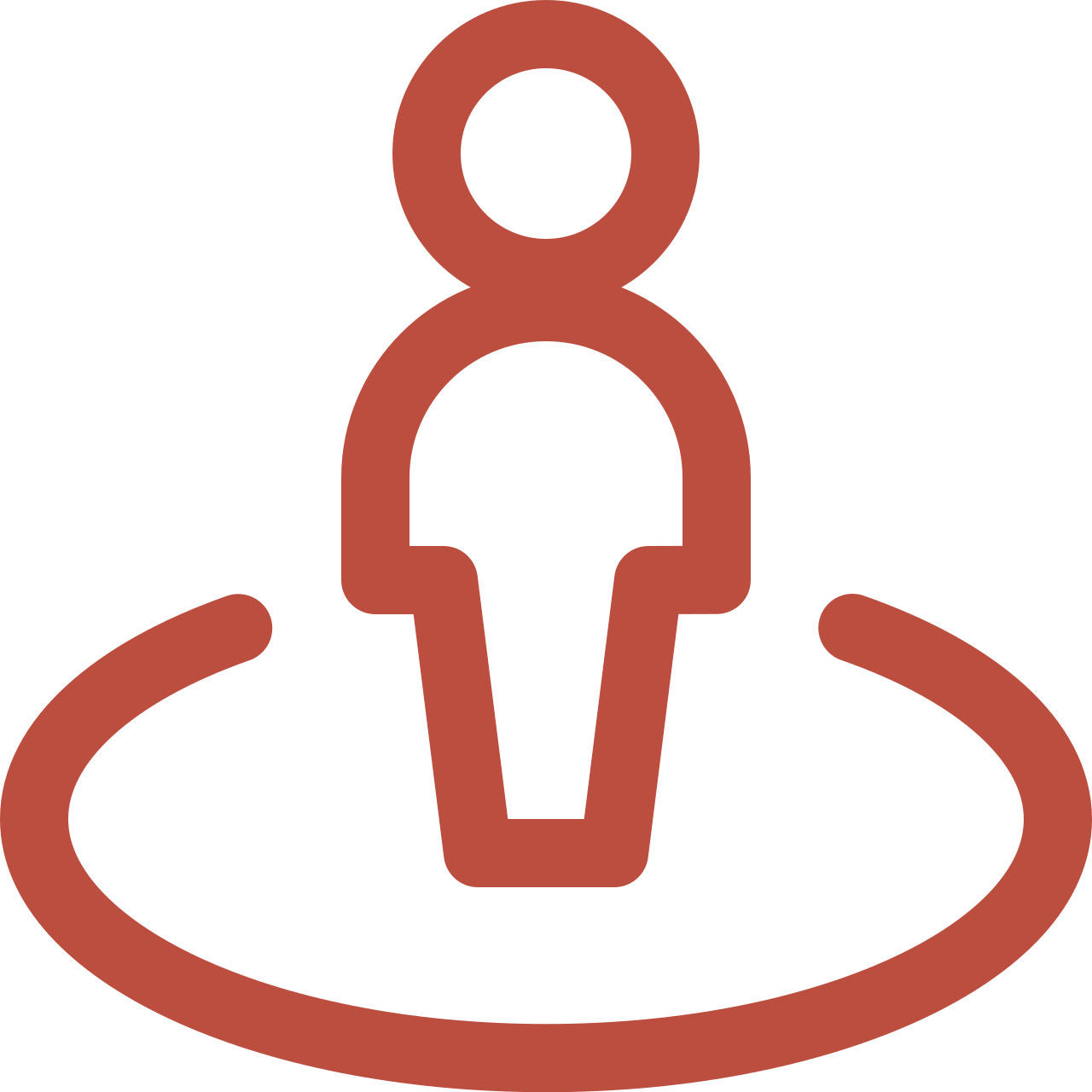 Lifestyle
The neighbourhood boasts a historic theatre, a major art gallery, and eclectic shopping.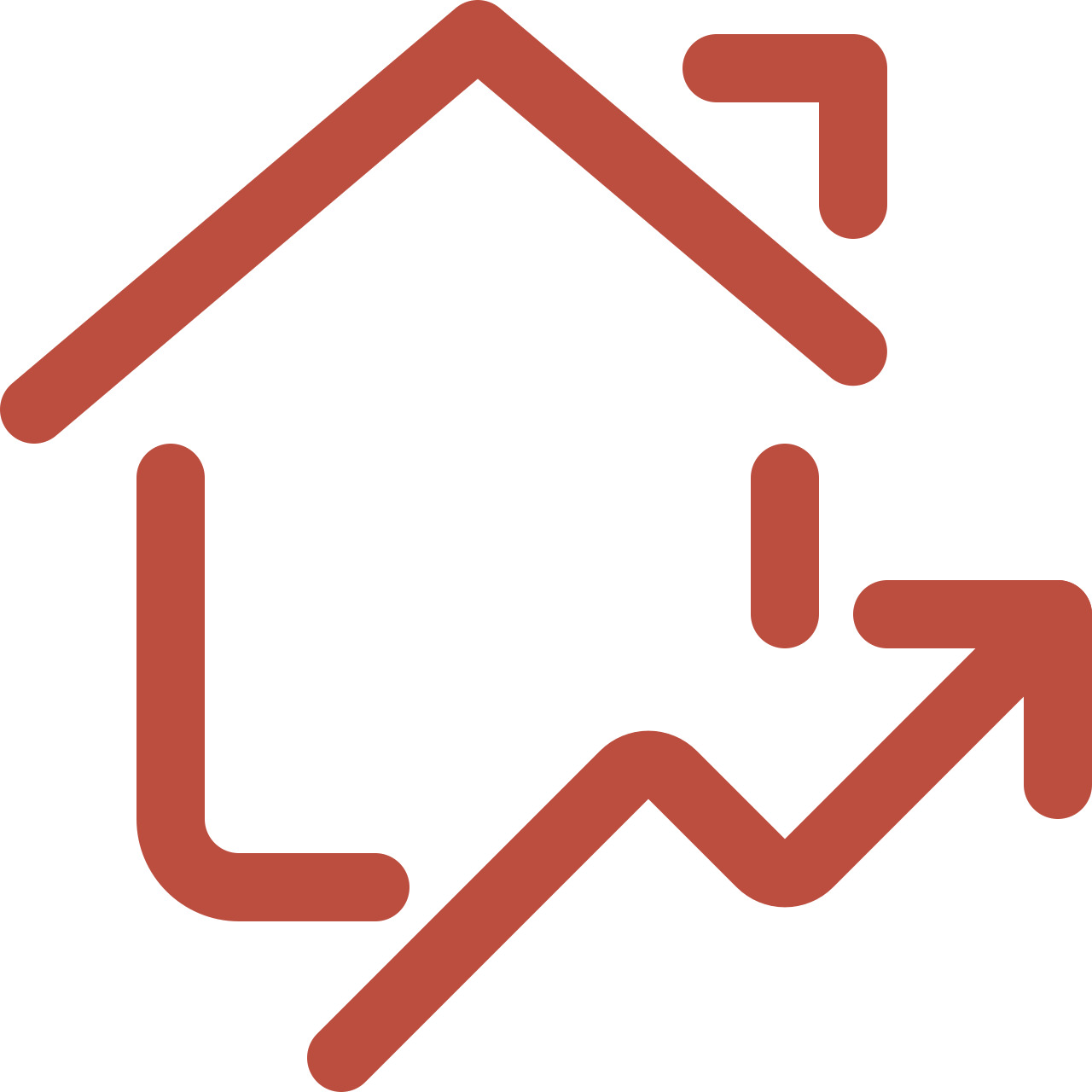 The Housing Market
There are some Victorian-era beauties here, as well as semi-detached/townhomes and condos.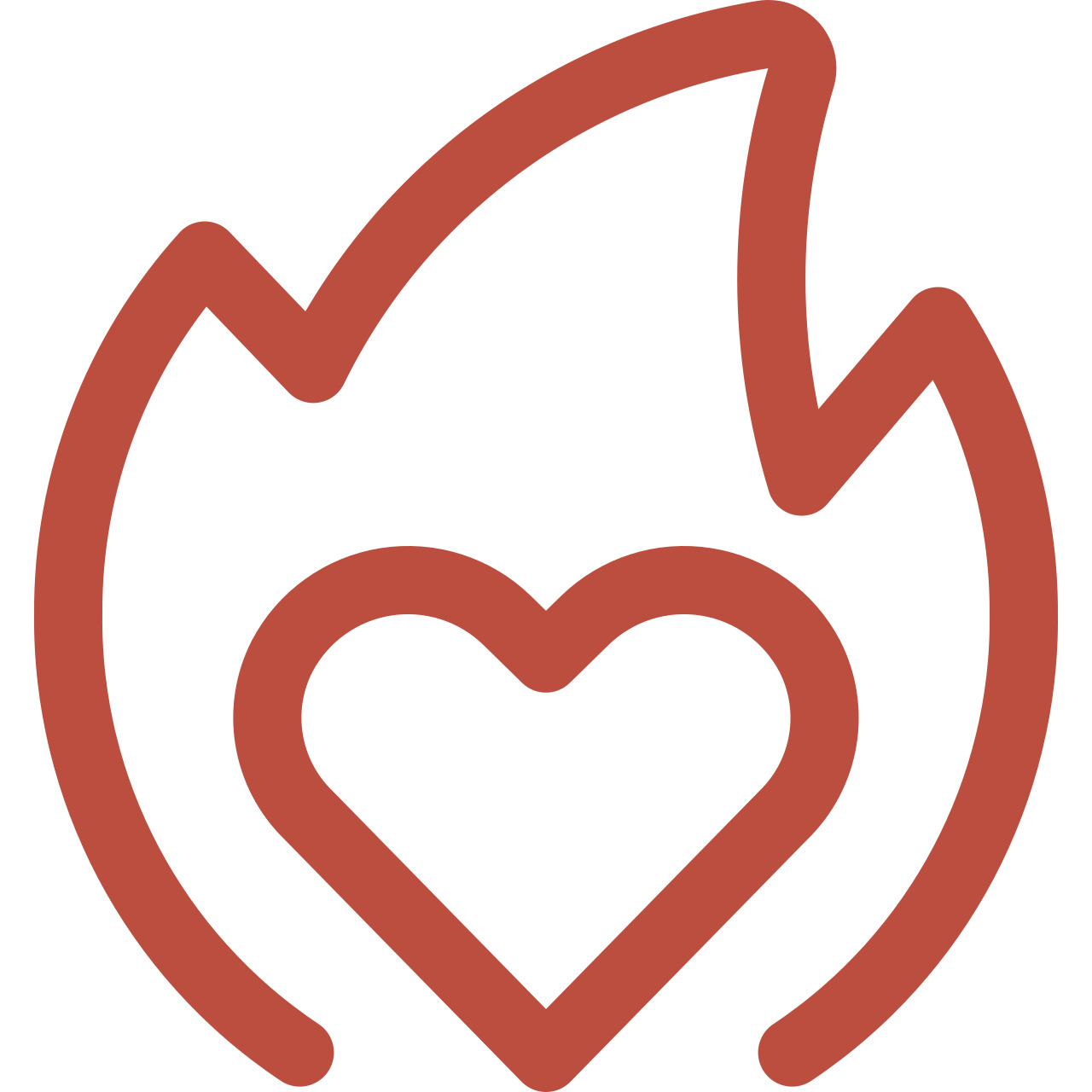 What You'll Love
You can walk to Kensington Market, one of the city's most vibrant shopping areas.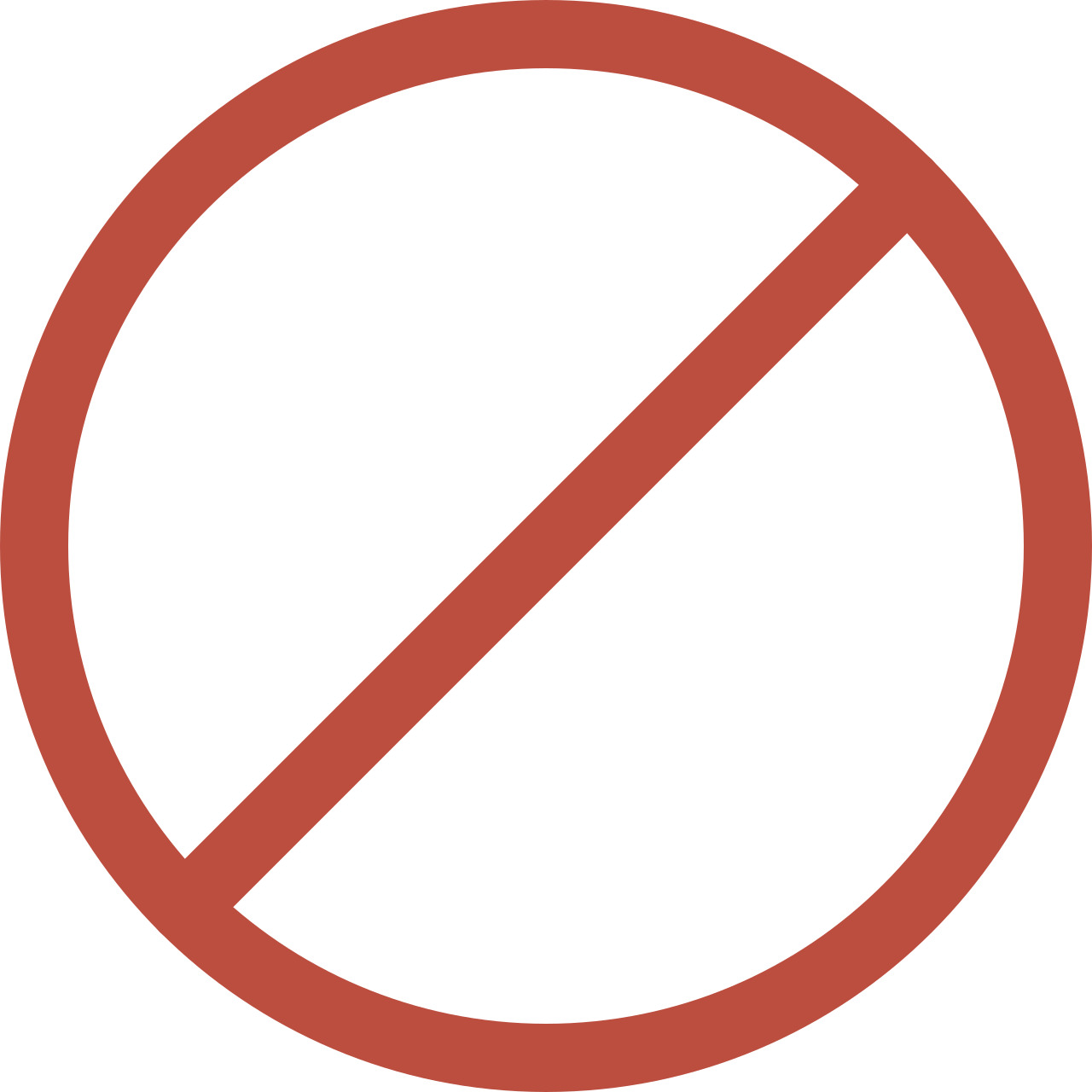 What Not To Expect
Having nothing to do, since there are many recreational and cultural amenities nearby.

In Alexandra Park, Toronto, Canada, you'll see historic homes leftover from the Victorian era. But it's also a popular mixed-income neighbourhood with a long list of local amenities.
The Park itself offers swimming and skating, and it's home to a community centre that has programs for all ages. Since it's very close to Kensington Market and Chinatown, there's no shortage of unique places to eat and shop.
Read on to learn more about this revitalized community!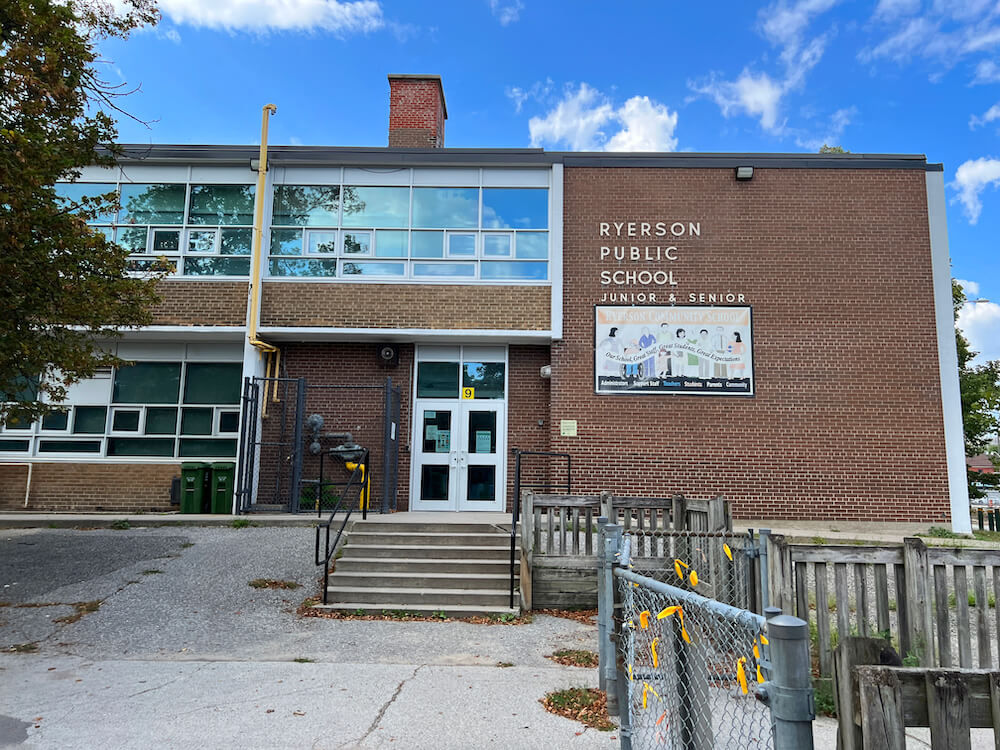 To understand the roots of Alexandra Park, Toronto, you have to go back more than 180 years. A Polish settler and engineer named Sir Casimir Gzowski was responsible for building railways in Ontario, including the St. Lawrence and Atlantic Railroad. He was hired as chief engineer of this particular project by the company's president, Alexander Tilloch Galt, in 1849.
However, the eventual namesake of the neighbourhood had nothing to do with Alexander Tilloch Galt as one might suspect. Rather, it revolves around Gzowski's former residence, known as "The Hall," which was purchased by the City for use as a public park in 1904. It was then named Alexandra Park after Queen Alexandra and became home to many new Canadians from Poland and Ukraine.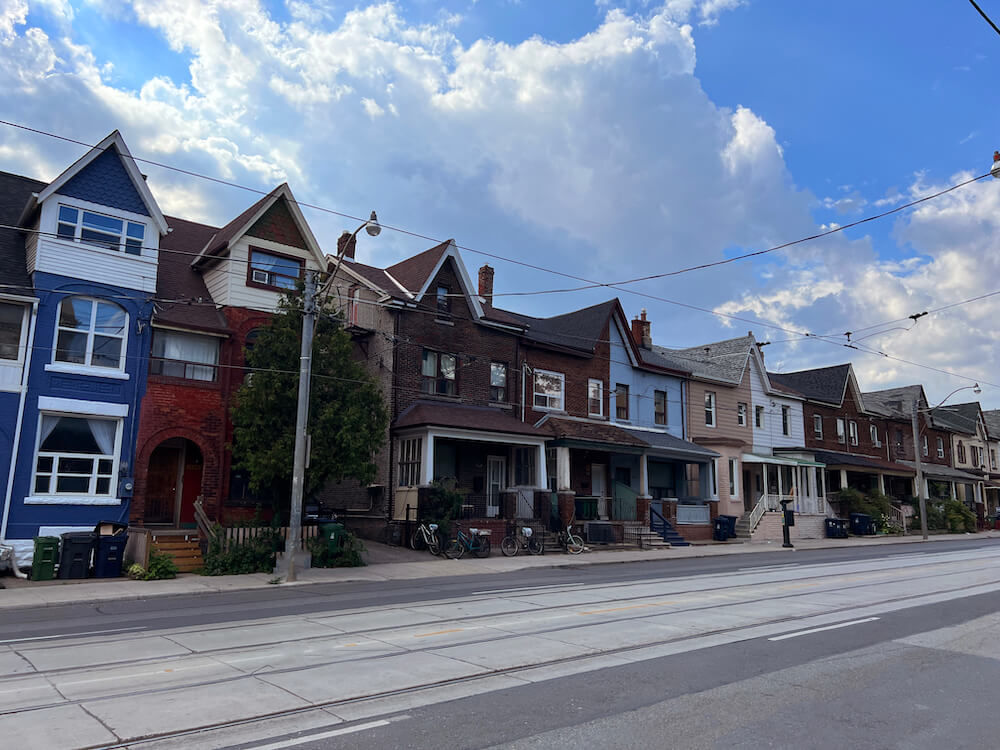 Homes in this neighbourhood give a nod to the Victorian era, which lasted until 1901. While you will find these ornate homes scattered throughout, you'll also see semi-detached residences as well as newer townhouses originating in the 1960s.
There have been many condos added to the community as part of a major redevelopment project, making it a popular mixed-income area.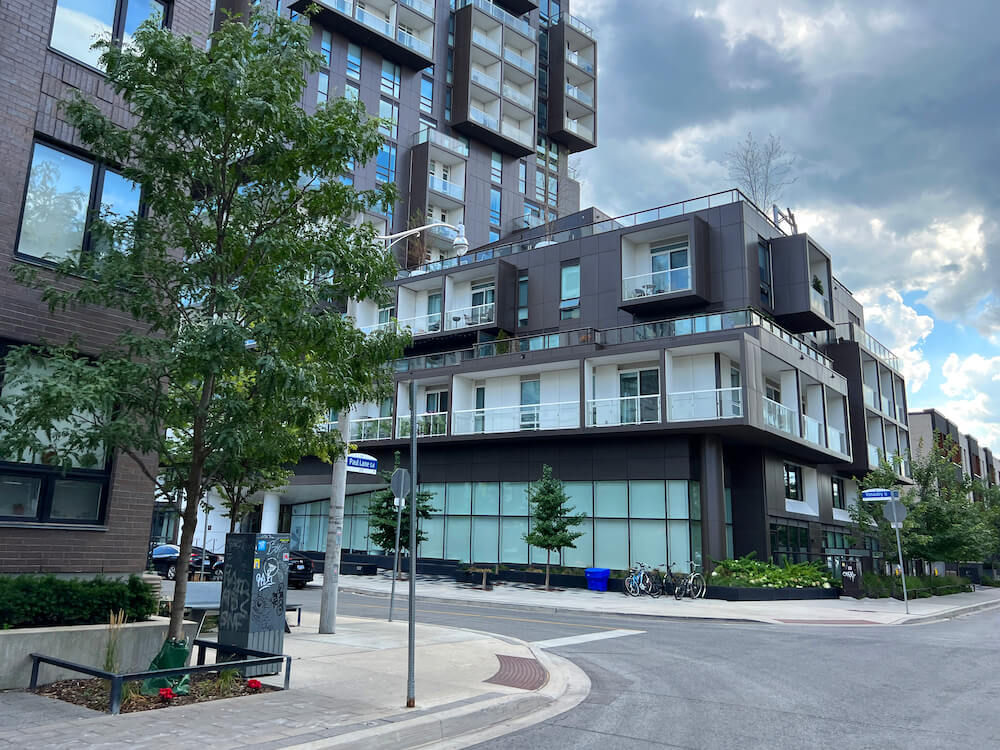 Things to Do in Alexandra Park
Alexandra Park is home to the Toronto School of Art on Ryerson Avenue, which calls itself the longest-running independent art school in the city (it's more than 50 years old.) The Art Gallery of Ontario (AGO) is a major attraction in the area that draws many people to its permanent and rotating exhibitions.
If you're looking to take in some entertainment on the stage, the Royal Alexandra Theatre is only about a kilometre away from the heart of the neighbourhood. Completed in 1907, this theatre quickly became a cultural icon. Often referred to as the "Royal Alex," it boasts more than 1,200 seats and two balconies.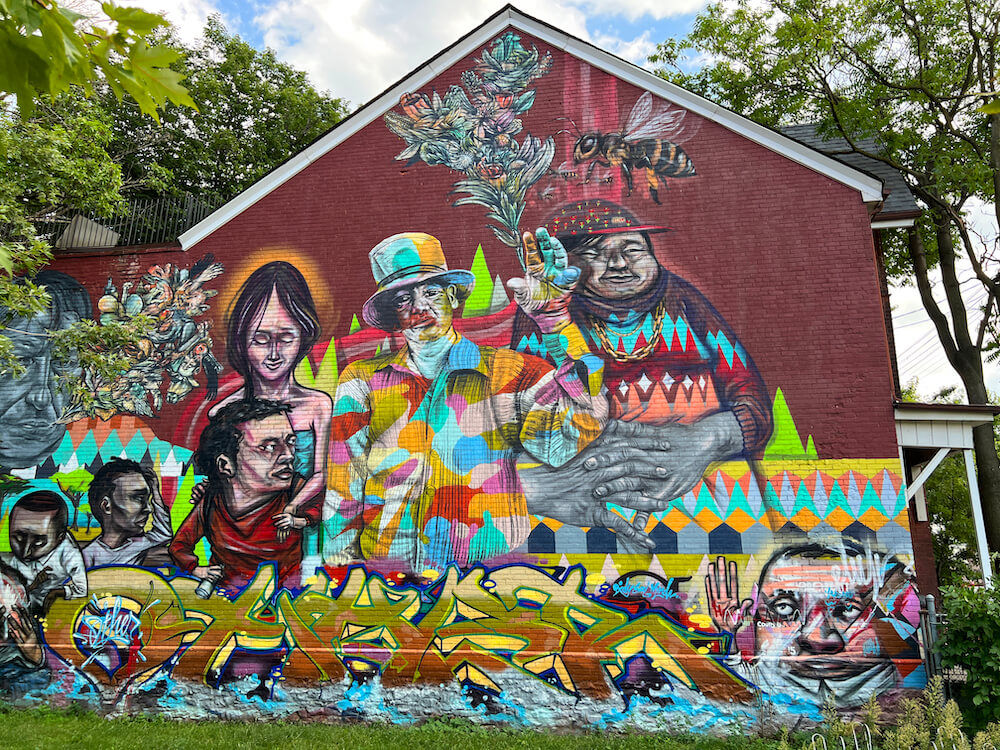 It should be noted that Alexandra Park is close to one of Toronto's most vibrant and unique shopping districts, Kensington Market. Here you'll find a variety of outdoor food vendors, but also an eclectic mix of more than 240 businesses from independent clothing shops to bookstores to salons.
Alexandra Park is also situated next to Toronto's Chinatown, which offers a unique mix of wares and food. Cantonese is the most dominant language (after English) spoken within the community's boundaries. (Interestingly, Polish and Ukrainian didn't make the top 10 as of 2006.)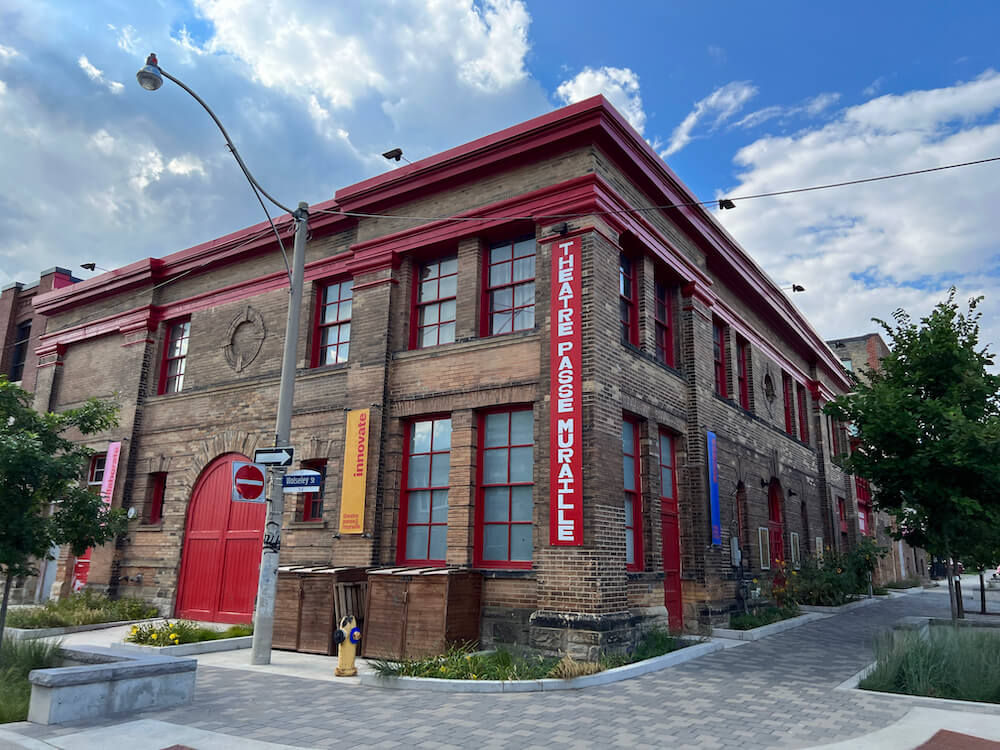 Aside from the unique cafes and other eateries in nearby Kensington Park, you'll find a variety of other restaurants to visit in the Alexandra Park area.
Original Taste serves up traditional Jamaican fare and Buddha's Vegan Restaurant on Dundas Street West offers "mock-meat" Chinese dishes.
And, of course, you'll find many places in adjacent Chinatown to enjoy dumplings and other delights at places like Juicy Dumpling and Shanghai Shikumen Fine Cuisine.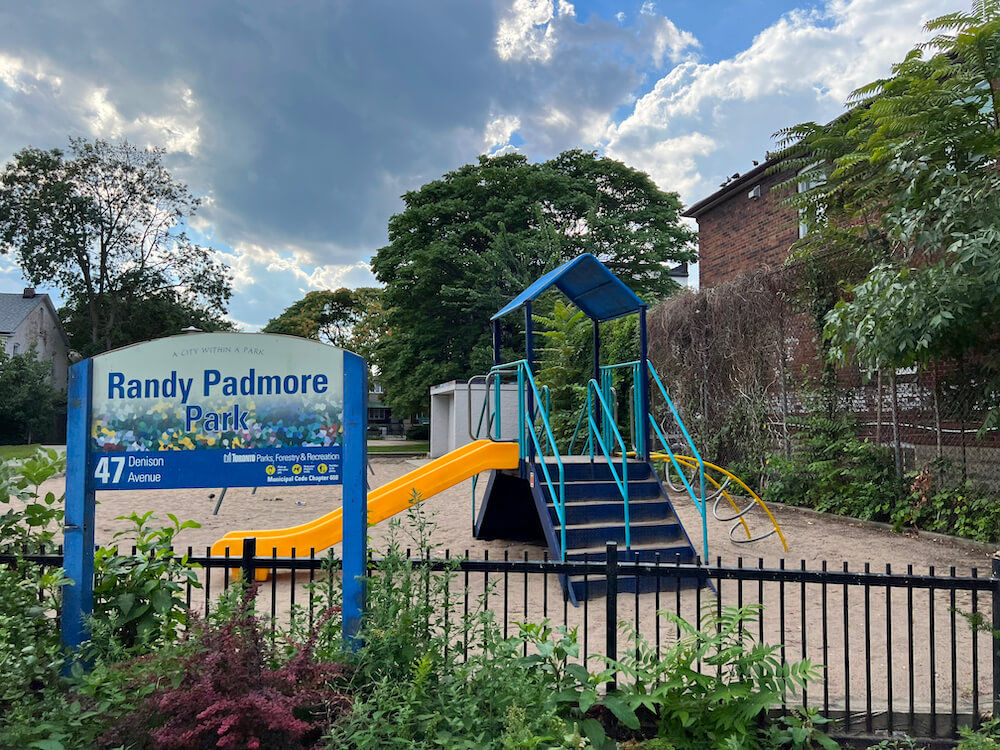 Aside from the unique cafes and other eateries in nearby Kensington Park, you'll find a variety of other restaurants to visit in the Alexandra Park area.
Within the park are several amenities including a community garden and a children's playground. However, there are other great spots nearby to relax with the family, including St. Andrew's Market and Playground, which also features an off-leash area for dogs.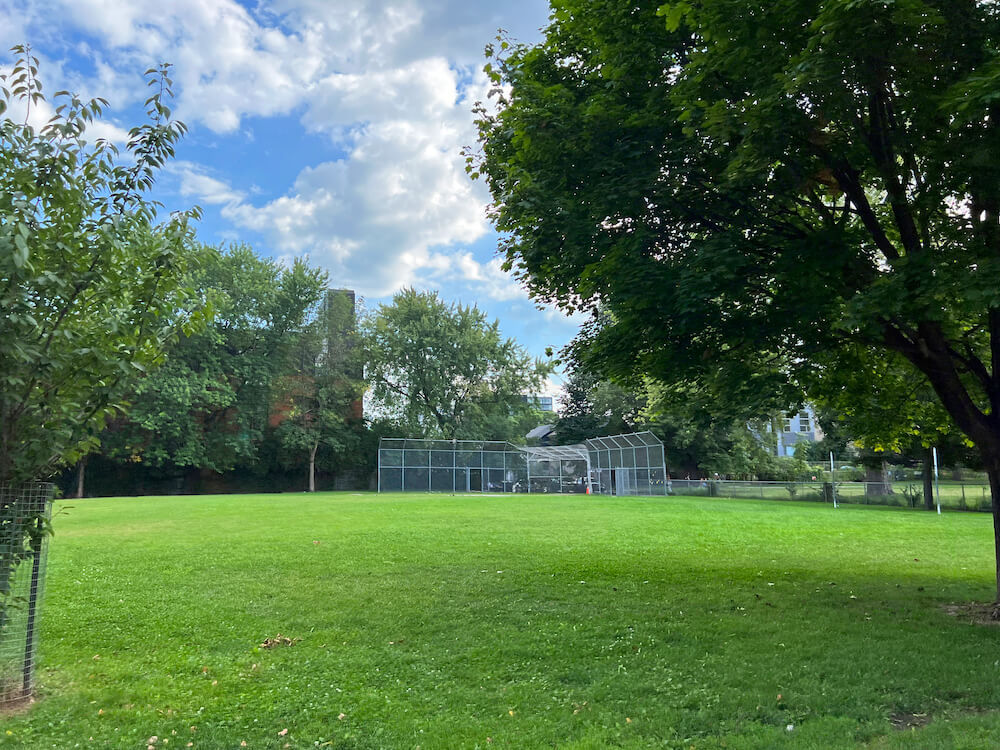 There's no lack of things to do outside (and inside) for fun in Alexandra Park. The biggest park features an outdoor pool (which becomes an artificial ice pad in winter) and a wading pool. Alongside them are tennis and volleyball courts.
Meanwhile, there's the Scadding Court Community Centre within the park boundaries, which offers a variety of programs for kids and adults, such as summer day camps, youth ball hockey, Tai Chi, and much more.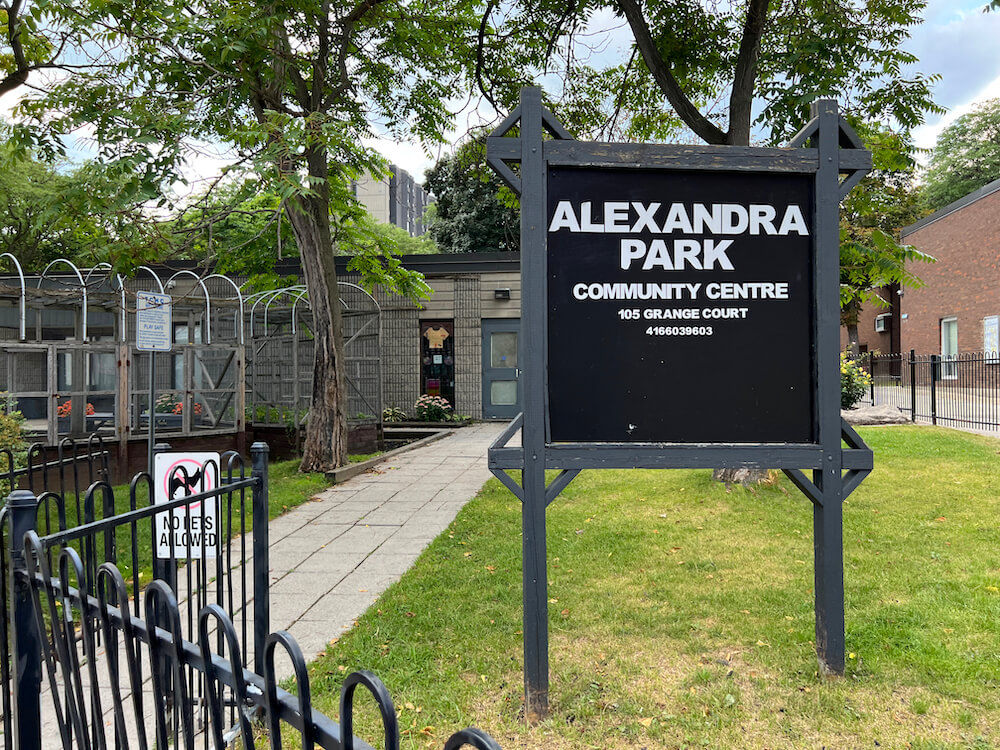 TTC streetcar routes along Queen, Dundas, and Bathurst streets border Alexandra Park. These routes will also take you to TTC subway stations to easily get downtown or uptown.
If you're travelling by private vehicle, you can hit the nearby Gardiner Expressway and Lakeshore Boulevard for a short 10-minute ride into downtown Toronto. Transit options (with a bit of walking involved) will get you downtown in about the same amount of time, give or take a few minutes.
If you take a stroll around Alexandra Park's streets, you'll see architecture dating back more than a century. You can also enjoy a stop at one of the many unique eateries and cafes in neighbouring Kensington Market. The neighbourhood has undergone a major transformation, making it more accessible while preserving the original charm.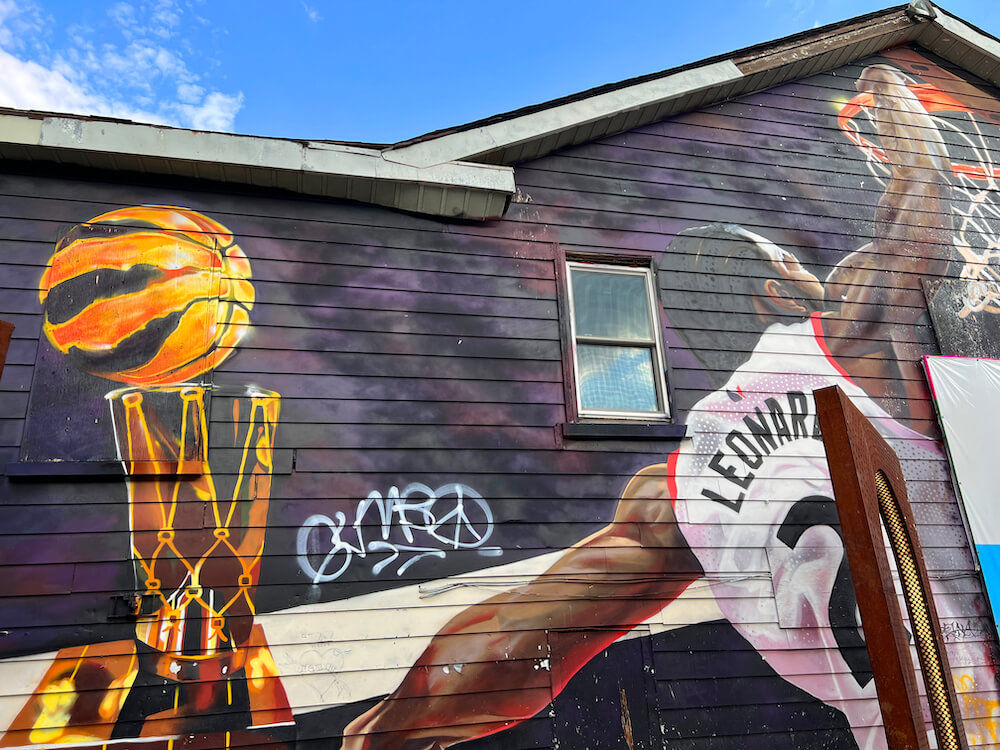 Frequently Asked Questions
What is Alexandra Park, Toronto known for?
It's popular as a revitalized, mixed-income neighbourhood, with many eclectic shops and restaurants in the area.
Why is it called Alexandra Park?
The City purchased the former property of prominent Polish engineer Sir Casimir GzowskiIt and converted it into a public space named after Queen Alexandra.