Hoggs Hollow, North York Neighbourhood Guide: An Affluent Community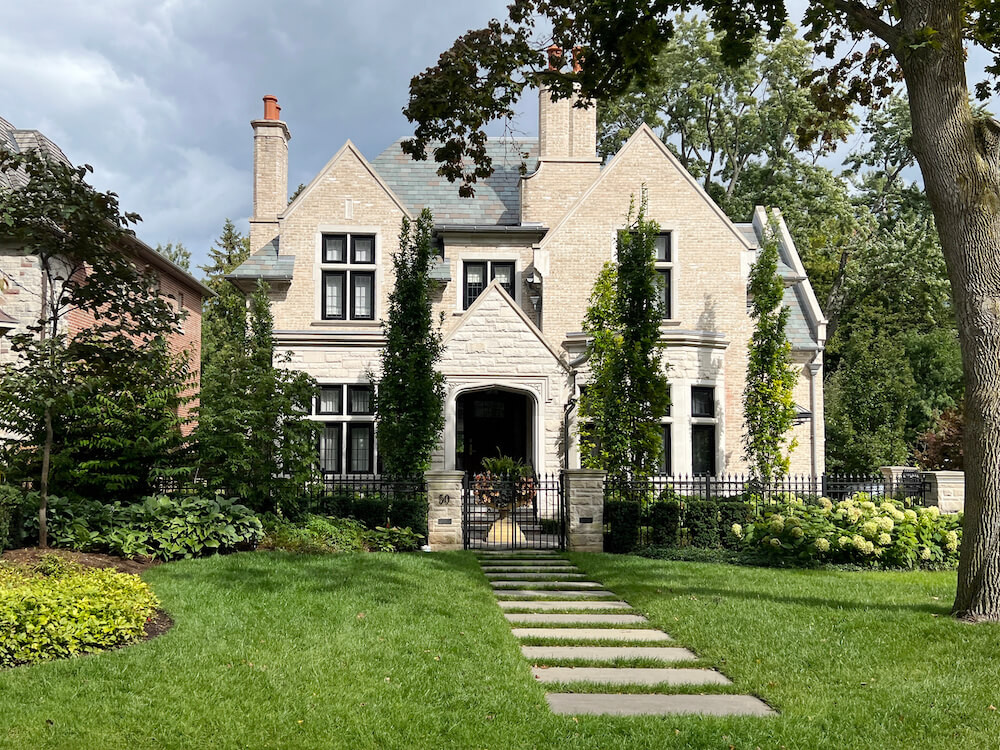 Neighbourhood At a Glance: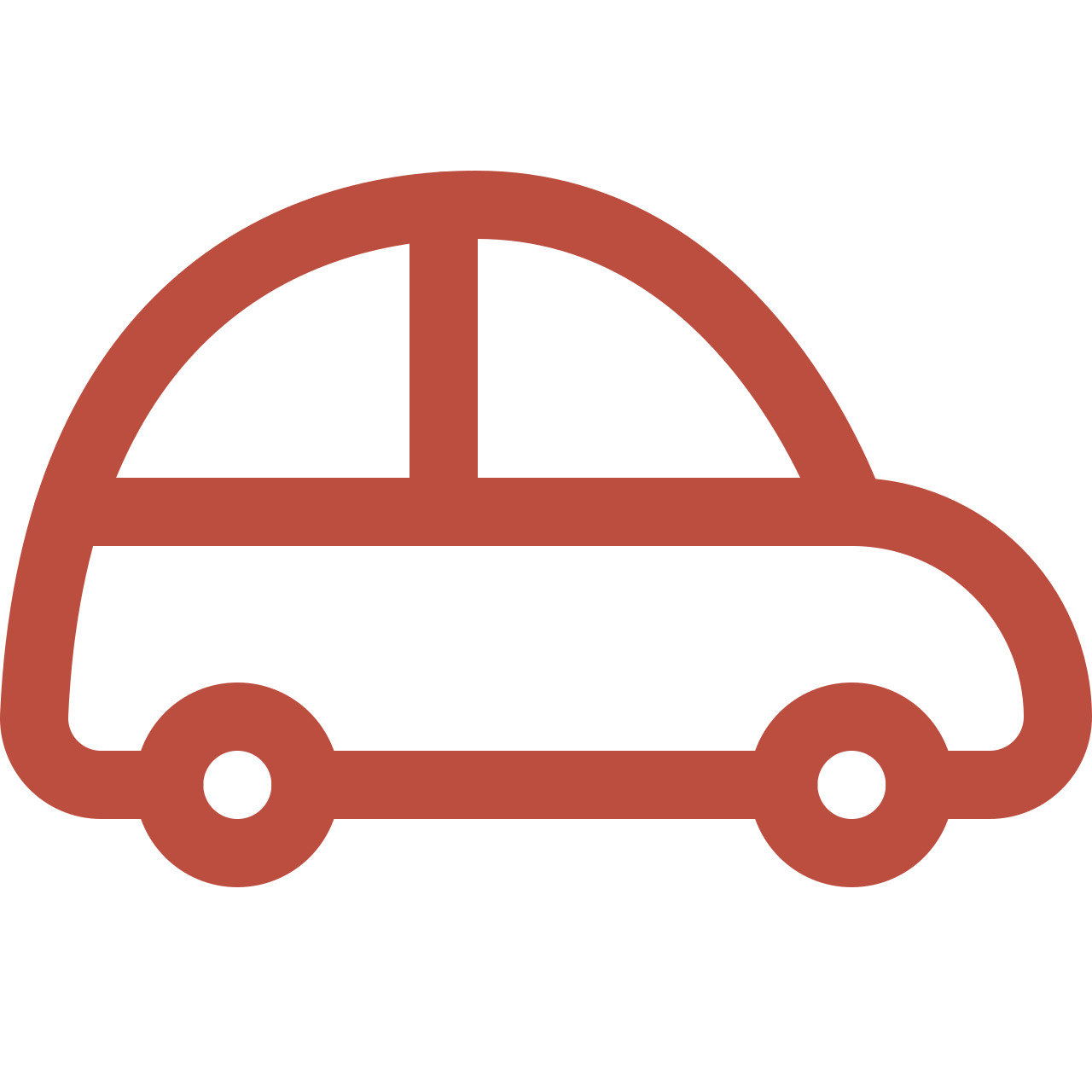 Average Commute Time to Toronto
Downtown Toronto can be reached in about 20 minutes by car.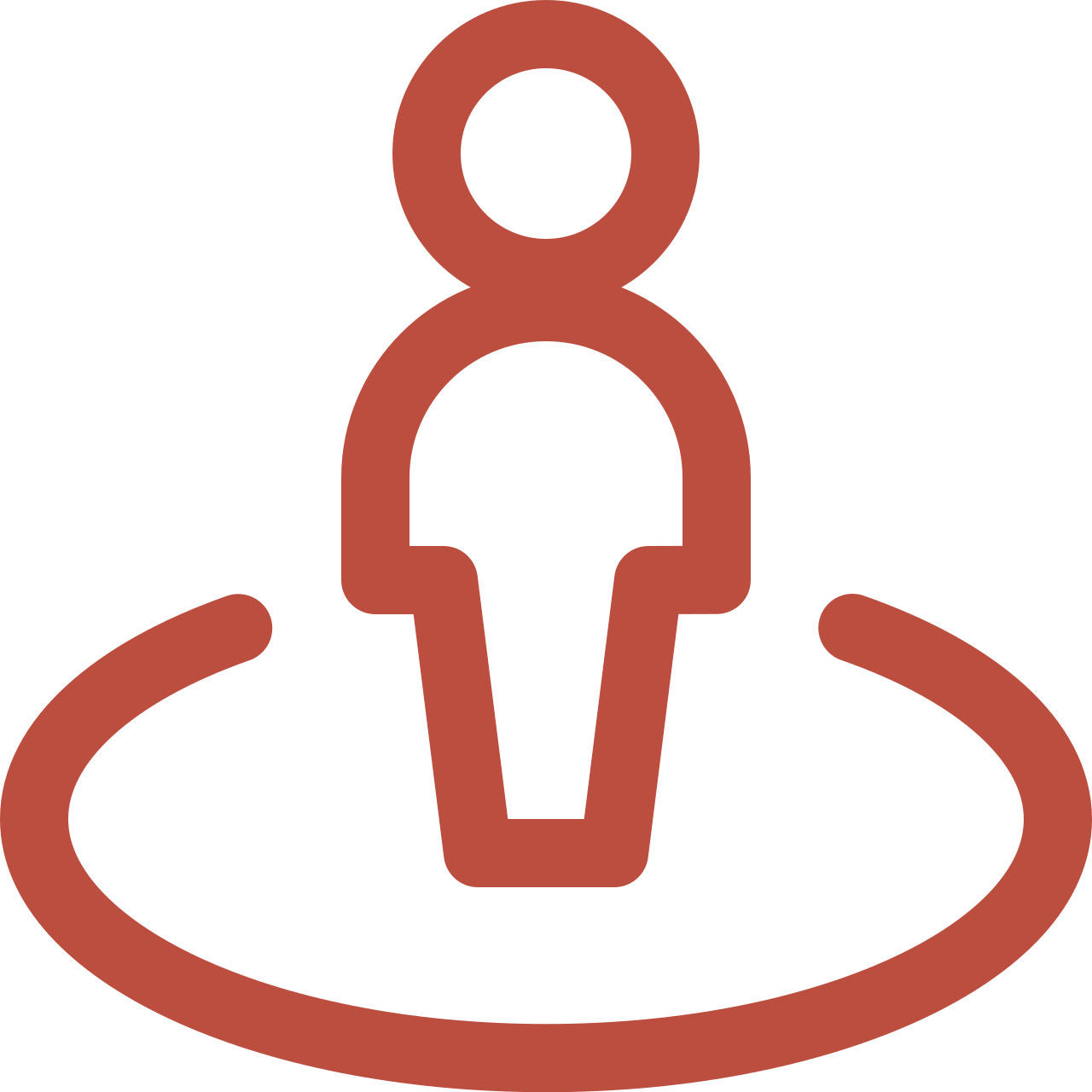 Lifestyle
North York is a hub for arts and creativity, festivals, and special events.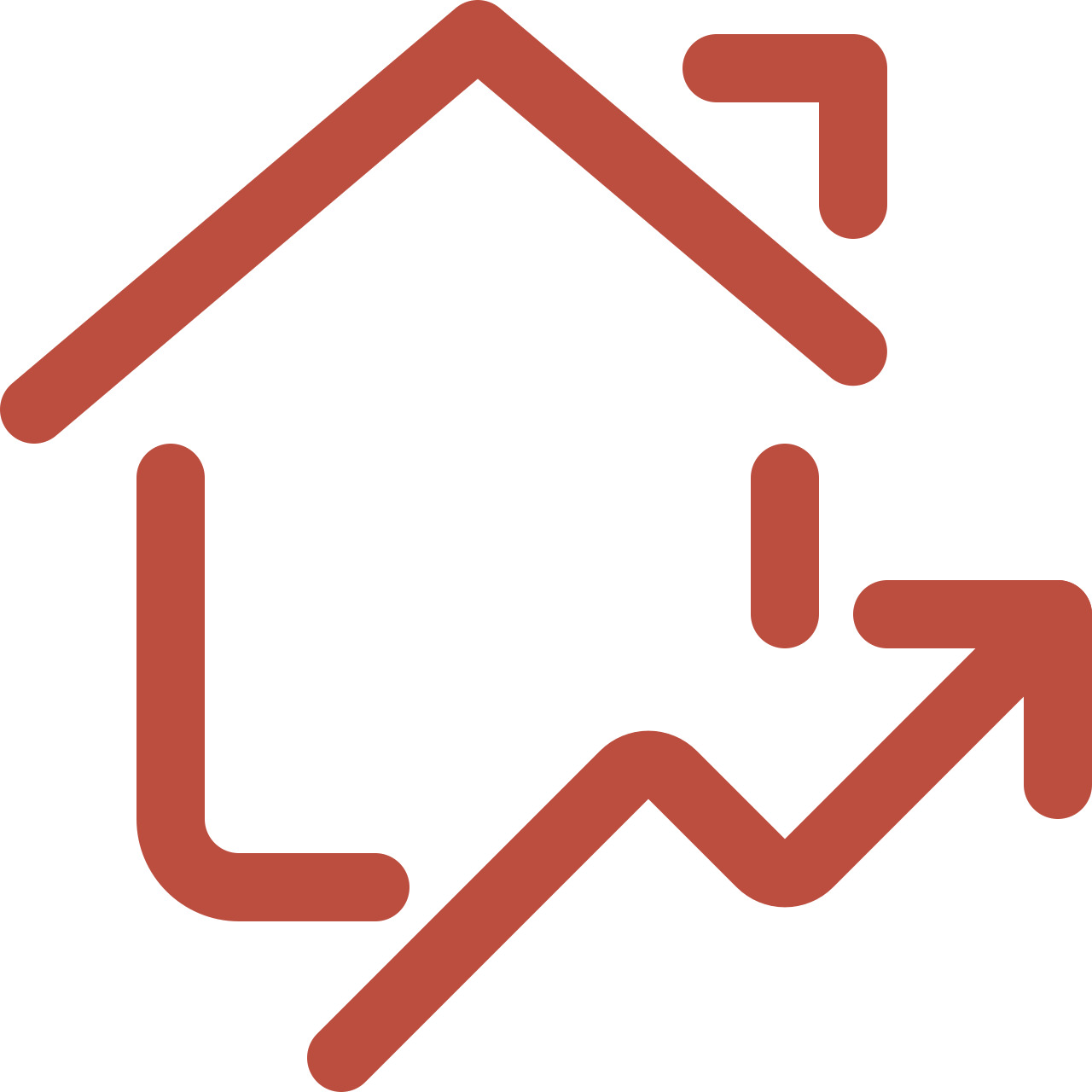 The Housing Market
Homes and condos provide a diverse framework of architectural styles.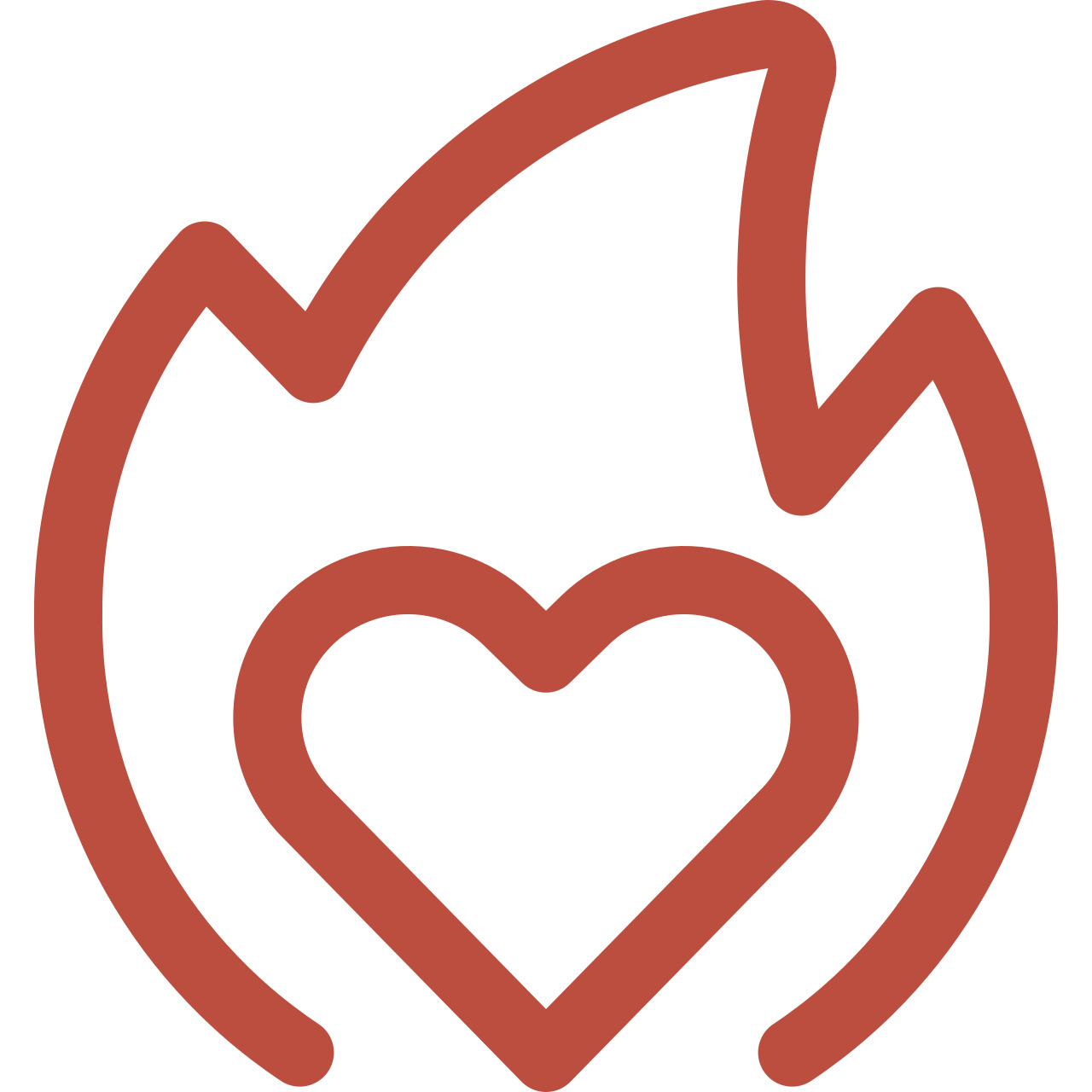 What You'll Love
You'll love the Don River, providing a scenic backdrop for this neighbourhood.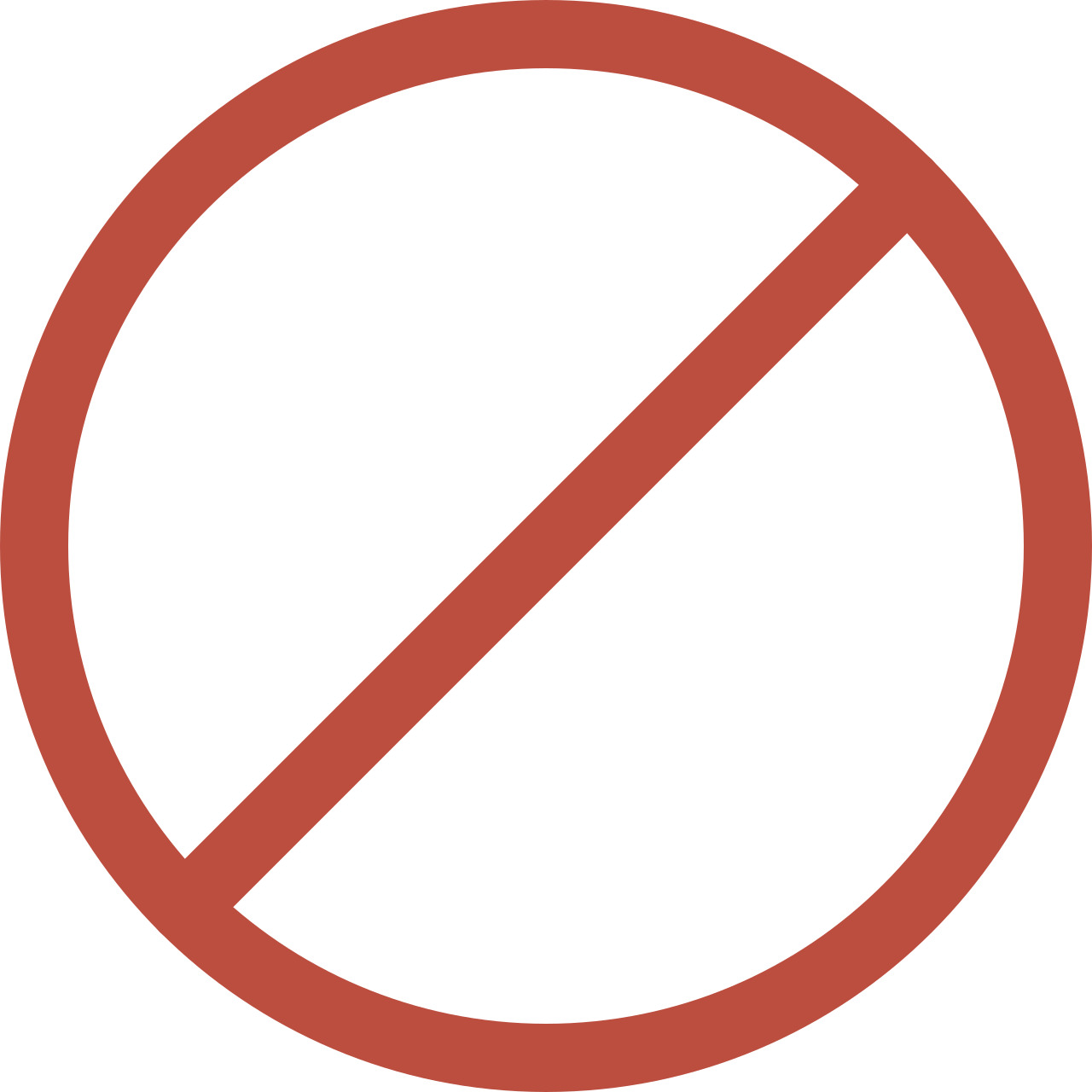 What Not To Expect
Don't expect to find entry-level, starter homes.

Hoggs Hollow is an affluent neighbourhood situated in North York. Bordered by York Mills Road to the north, Highland Crescent to the east, Don Woods Drive to the south, and Yonge Street to the west, it's a community near the Don River, which provides a scenic backdrop for this charming neighbourhood.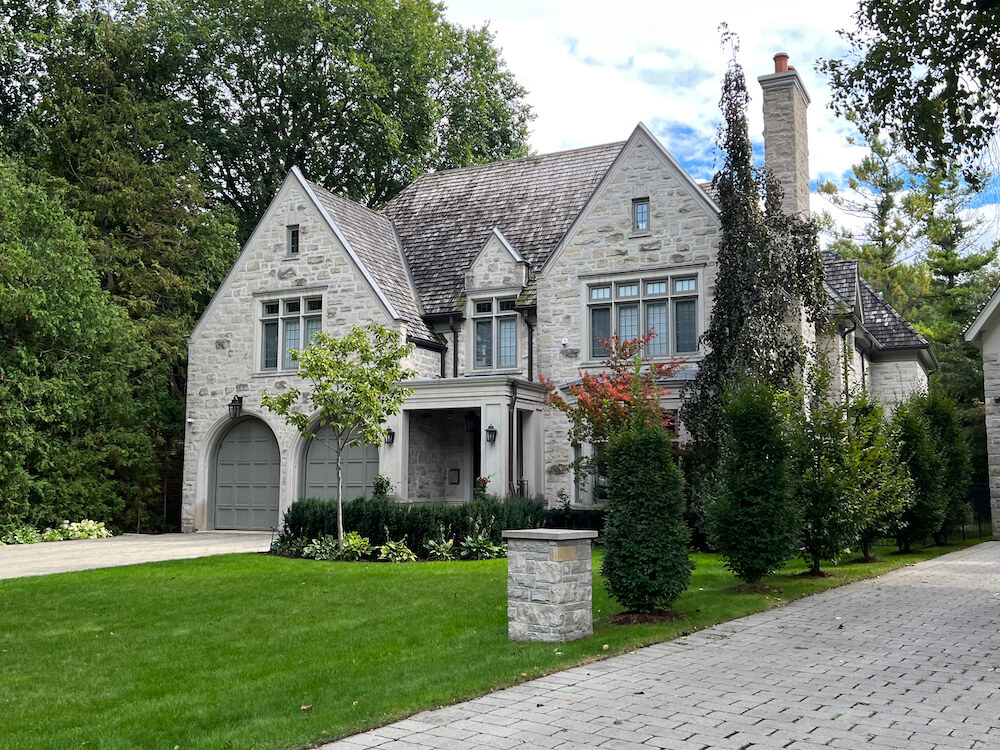 The history of Hoggs Hollow dates back to the 1820s, when the area was vast farmland with bogs and swamps. It was settled by Scotsman James Hogg, a wealthy whisky distiller, whom the neighbourhood is named after.
Hoggs Hollow's history continues to live on in the community. Four original Hoggs Hollow homes have been preserved, including mill worker cottages that were moved to Yonge Street and now frame the entrance to the landmark French restaurant, Auberge du Pommier.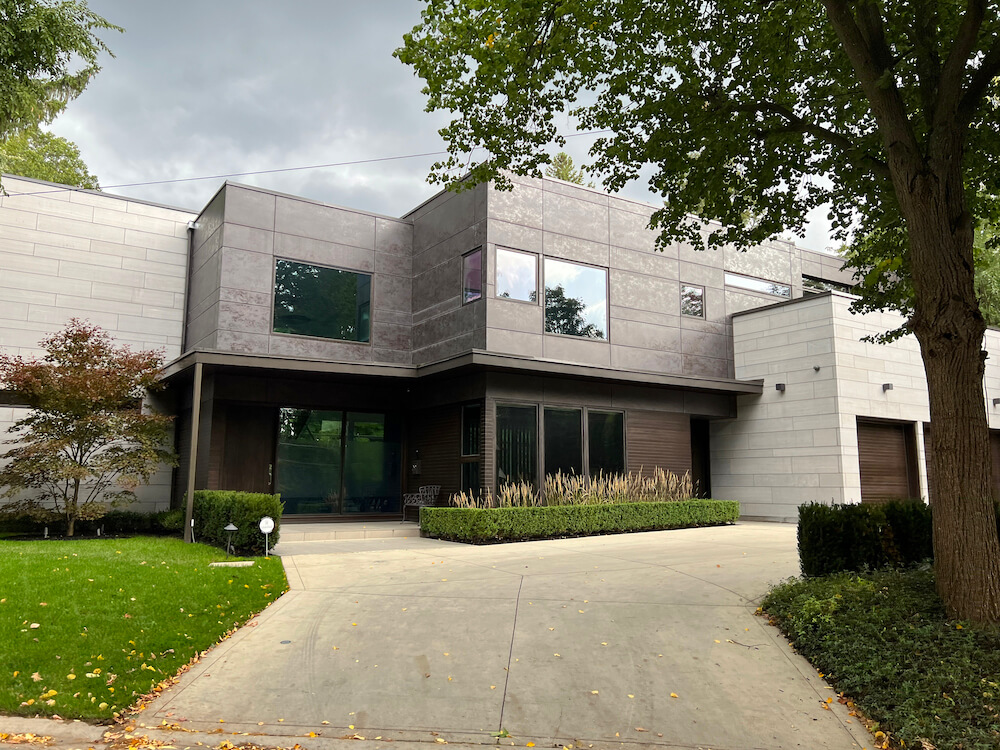 The hills and valleys of the Don Valley frame this neighbourhood, and the Don River winds through the community, providing breathtaking views for many of the neighbourhood's two- and three-storey properties.
Early construction in Hoggs Hollow began in the 1920s and many of the home styles reflect its early beginnings and include English cottage, Tudor, Colonial, Georgian, and modernist architecture.
Things to Do in Hoggs Hollow
North York is a cultural hub for arts and creativity, festivals, and special events — a host of festivals and events take place year-round at Mel Lastman Square, and fabulous theatre and musical performances can be enjoyed at the Meridian Arts Centre.
Located just off Yonge Street, the Gibson House Museum is an educational exploration of Toronto's early pioneer history. The Aga Khan Museum, the Japanese Canadian Cultural Centre, and the Ontario Science Centre draw locals and international visitors for cultural and educational enlightenment.
And don't forget the popular Black Creek Pioneer Village, which will transport you back in time to the 19th century. You don't have to be a tourist to enjoy some of the province's most historic and cultural attractions that are nestled in this neighbourhood.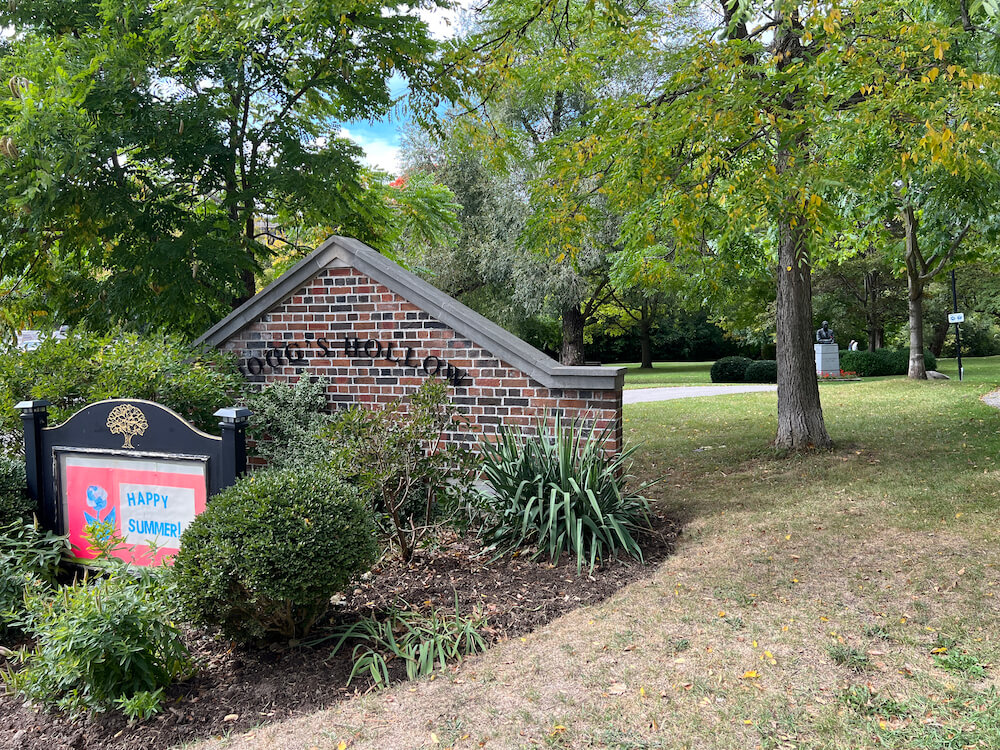 Shops abound in Hoggs Hollow and there are some high-end shopping malls situated in the vicinity, like Bayview Village Shopping Centre and York Mills Centre. Bayview Village Shopping Centre is a community hub and has been a local landmark for 59 years. A large indoor mall containing over 110 stores, Bayview Village caters to the more affluent shoppers from the Bridle Path, Willowdale, and York Mills neighbourhoods.
Referred to by a Toronto mayor as "the Tiffany's of shopping centres," York Mills Centre is situated nearby at Yonge Street and York Mills Road. This shopping centre offers a wide array of high-end designer shops and many restaurants and cafés.
The shopping district on Yonge Street provides a relaxing diversion on a Sunday afternoon for those who prefer to browse unique specialty shops, fashion boutiques, or distinctive restaurants. The Loblaws Superstore located here also offers a fresh fruit and vegetable market in an accessible location.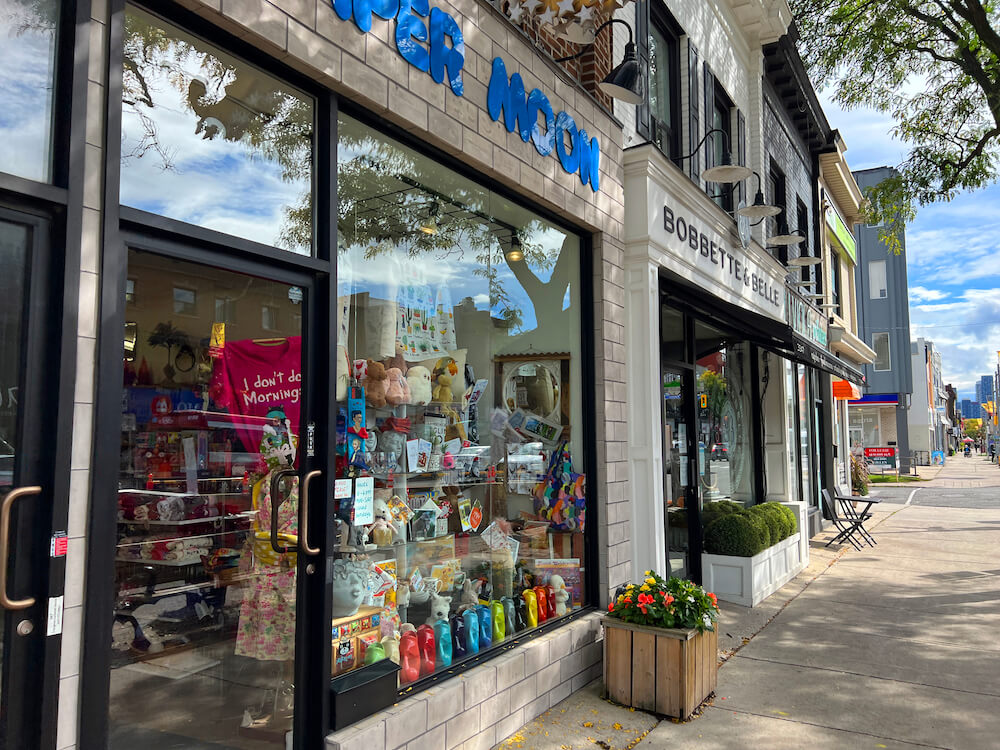 Nearby Yonge Street has a wide selection of eateries, like Bento Box, Halibut & Tea House, Hazel's Diner, and The Monkey Bar. Auberge du Pommier is a landmark in this community located on the site of what was originally two woodcutters' homes. This restaurant offers fine French cuisine in elegant surroundings. From a romantic dinner to a business meeting, it offers an extensive wine list, delicious continental cuisine, and an intimate and memorable ambiance for your meal.
The Miller Tavern, also located on Yonge Street, is a mainstay in this community and known for having one of Toronto's largest outdoor patios. The Tavern offers fine dining on the upper level and features a lively lounge and bar area on the lower level for meeting up with friends.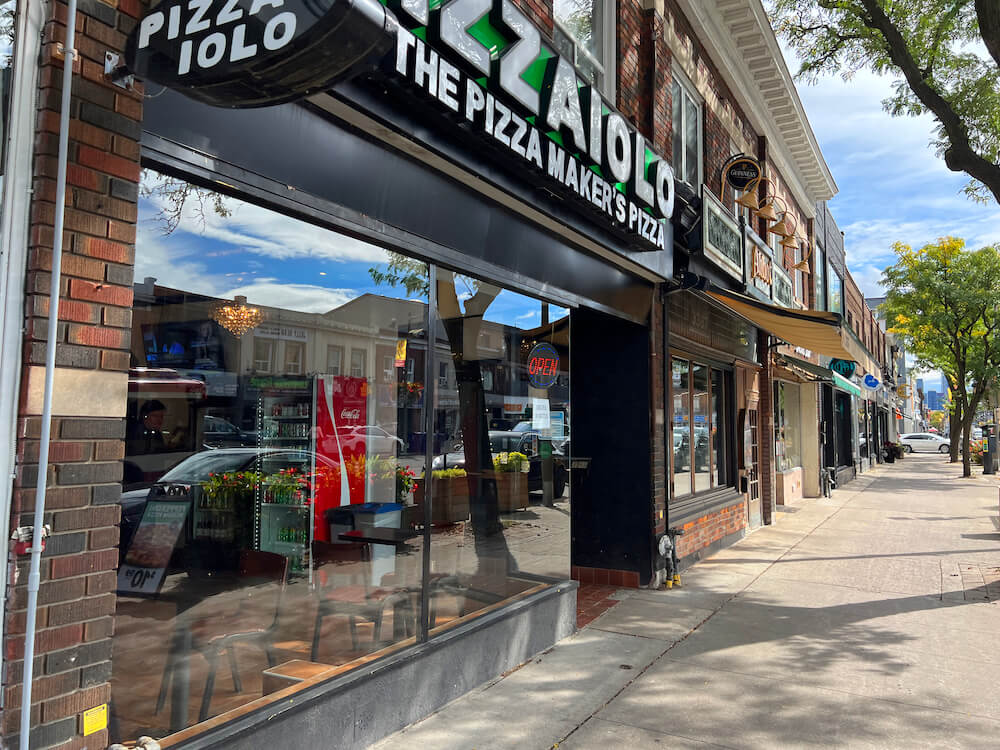 An enclave of scenic parks are situated in this neighbourhood, including Jolly Miller Park, Brookfield Parkette, Millstone Parkette, Old Yonge Parkette, and The York Mills Valley Park located along Yonge Street. The scenic Don River winds through Jolly Miller Park and provides a relaxing retreat from busy city life. Locals can enjoy a walking path, playground, and tennis courts. The York Mills subway station is conveniently located at the south end of the park, and the iconic Miller Tavern is adjacent to the park for a refreshing drink after hiking the park's trails.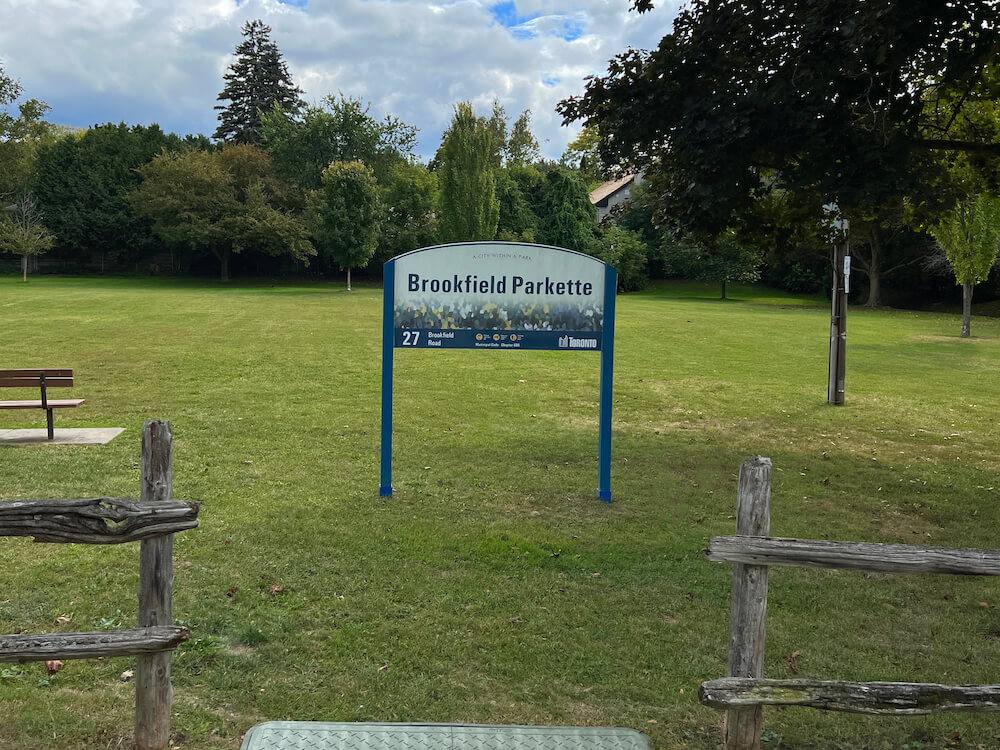 Golfing is a popular pastime in Hoggs Hollow. Some notable golf courses are located in this neighbourhood, including the scenic Don Valley Golf Course near Yonge Street and York Mills. Tennis clubs are also popular with residents and include Valley Tennis on Yonge Street and Tournament Park Tennis Club on Tournament Drive.
If you're looking for a fast-paced and free tennis match, York Mills Valley Park on Yonge Street features five outdoor tennis courts. There's also a playground in the park where nannies or young moms can mingle. This green space is a welcome distraction from the fast-paced city that surrounds the neighbourhood.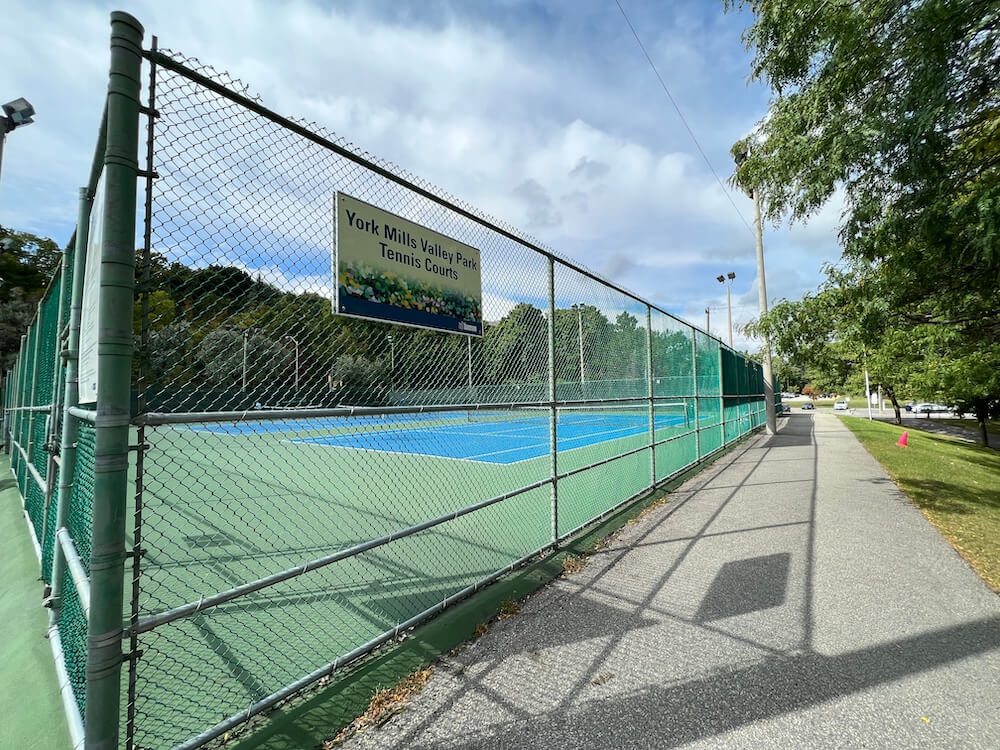 Downtown Toronto is just 20 minutes away from Hoggs Hollow, and the Highway 401 on-ramp is a five-minute drive. The York Mills subway station is located at the intersection of Yonge Street and York Mills. TTC bus routes travel along Yonge, Bayview, and Lawrence Avenue East, which makes connecting with amenities and outlying communities convenient.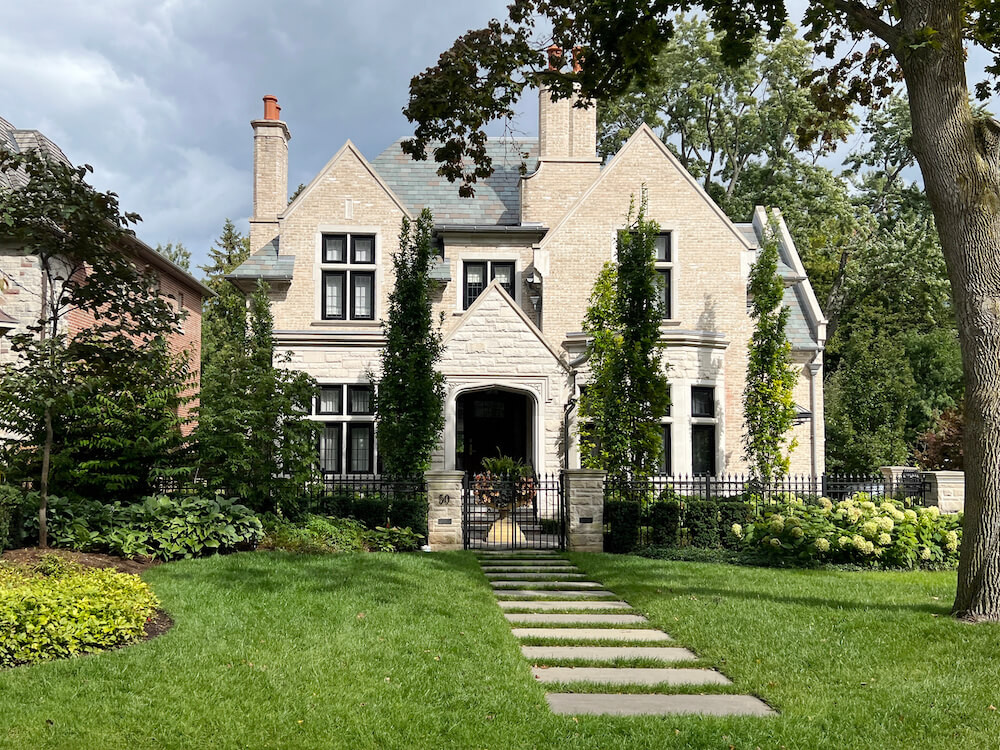 Hoggs Hollow is one of the most affluent neighbourhoods in Toronto. It features distinctive homes with pretty picket fences and painted windows that provide picture-perfect scenery. The expansive greenery surrounding the Don River gives many of the homes undisturbed views of nature. Prestigious golf courses provide exclusive meeting places for the busy professionals who inhabit these homes. This elite community, just north of the downtown area, continues to be a sought-after location for up-and-coming home buyers.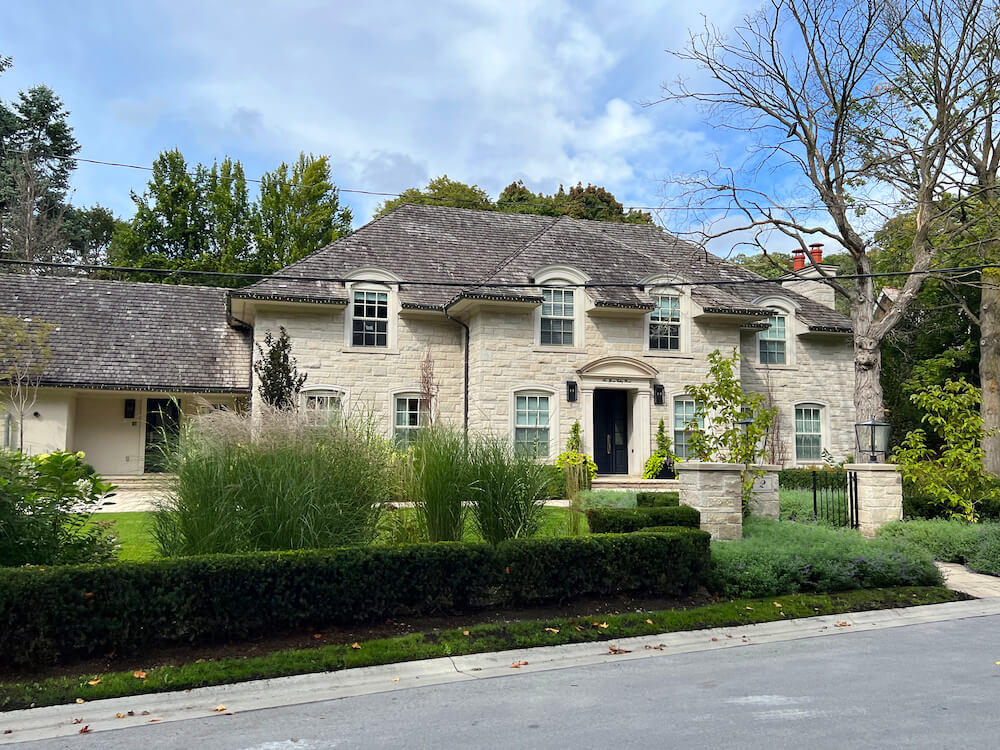 Frequently Asked Questions
What is Hoggs Hollow known for?
Hoggs Hollow is recognized as an affluent neighbourhood situated in North York.
Why is it called Hoggs Hollow, North York?
Hoggs Hollow was settled by Scotsman James Hogg, a wealthy whisky distiller, whom the neighbourhood is named after.