Flemingdon Park, North York Neighbourhood Guide: Flair for the Family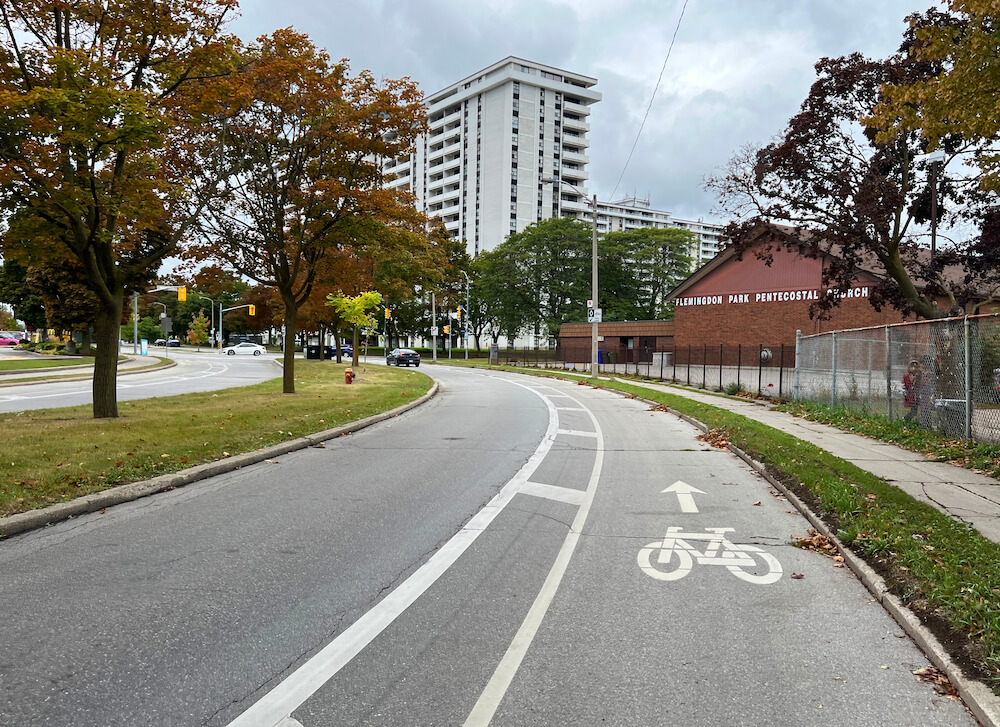 Neighbourhood At a Glance: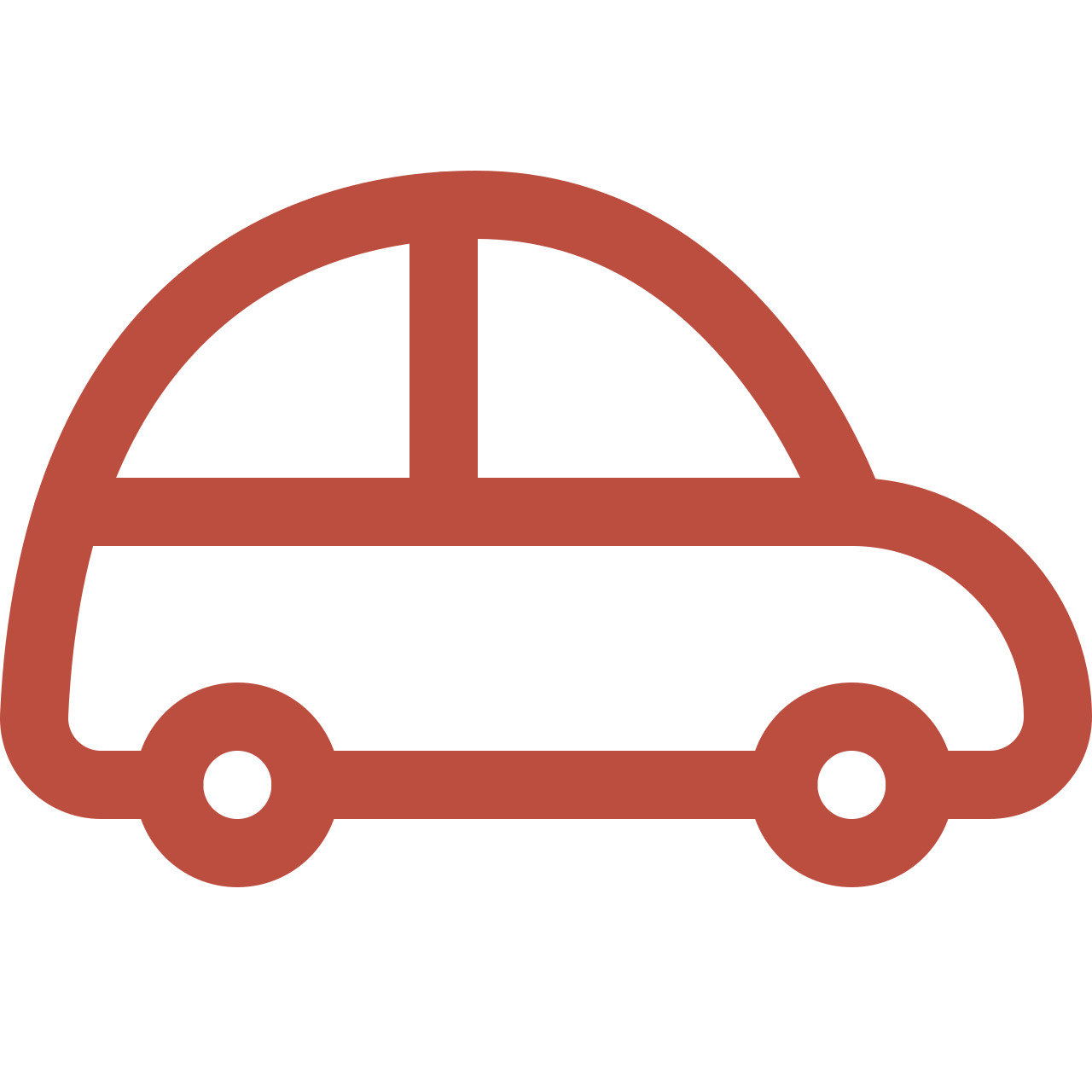 Average Commute Time to Toronto
It takes 20 minutes to drive downtown and around one hour by public transit.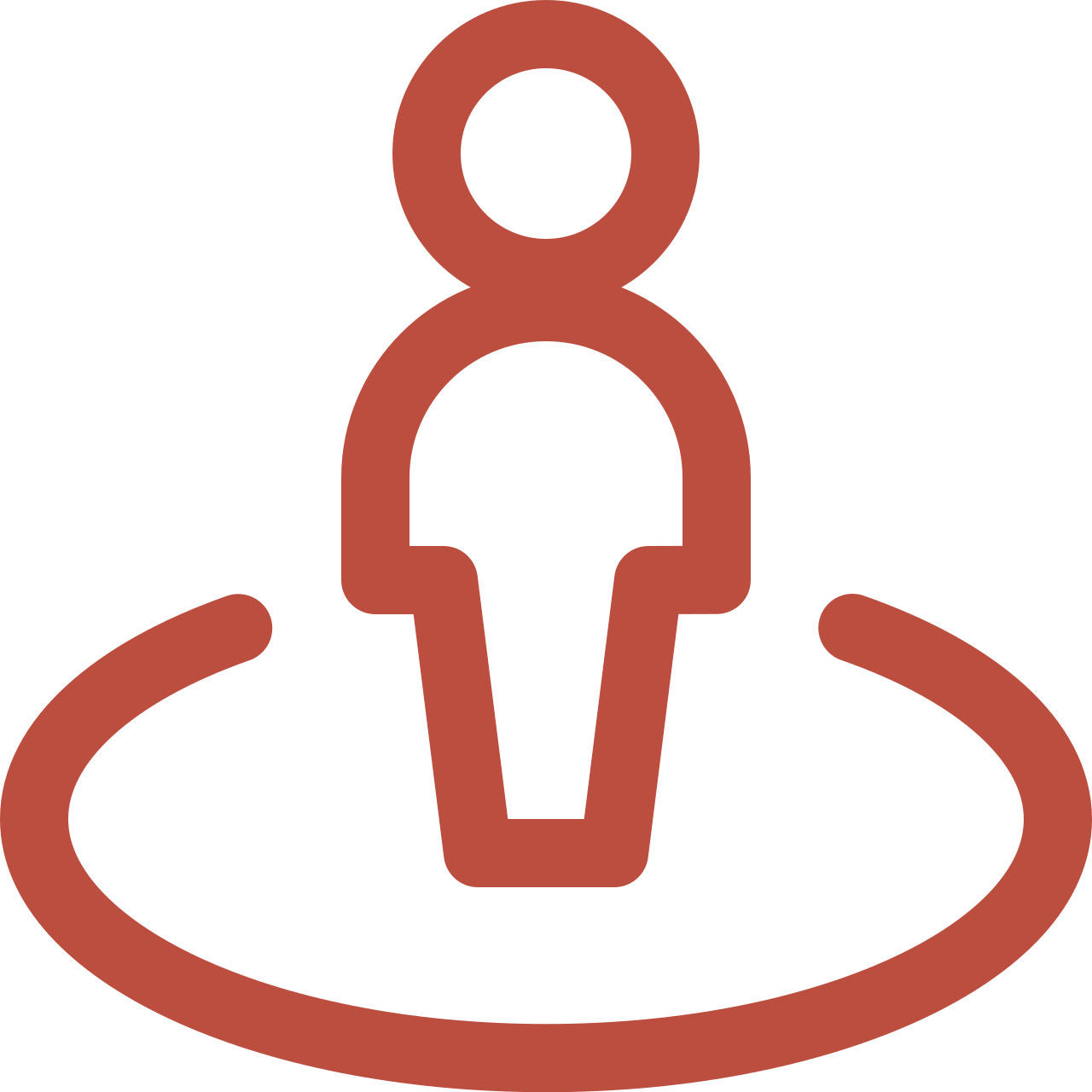 Lifestyle
A multicultural, working-class community close to shops and community centres.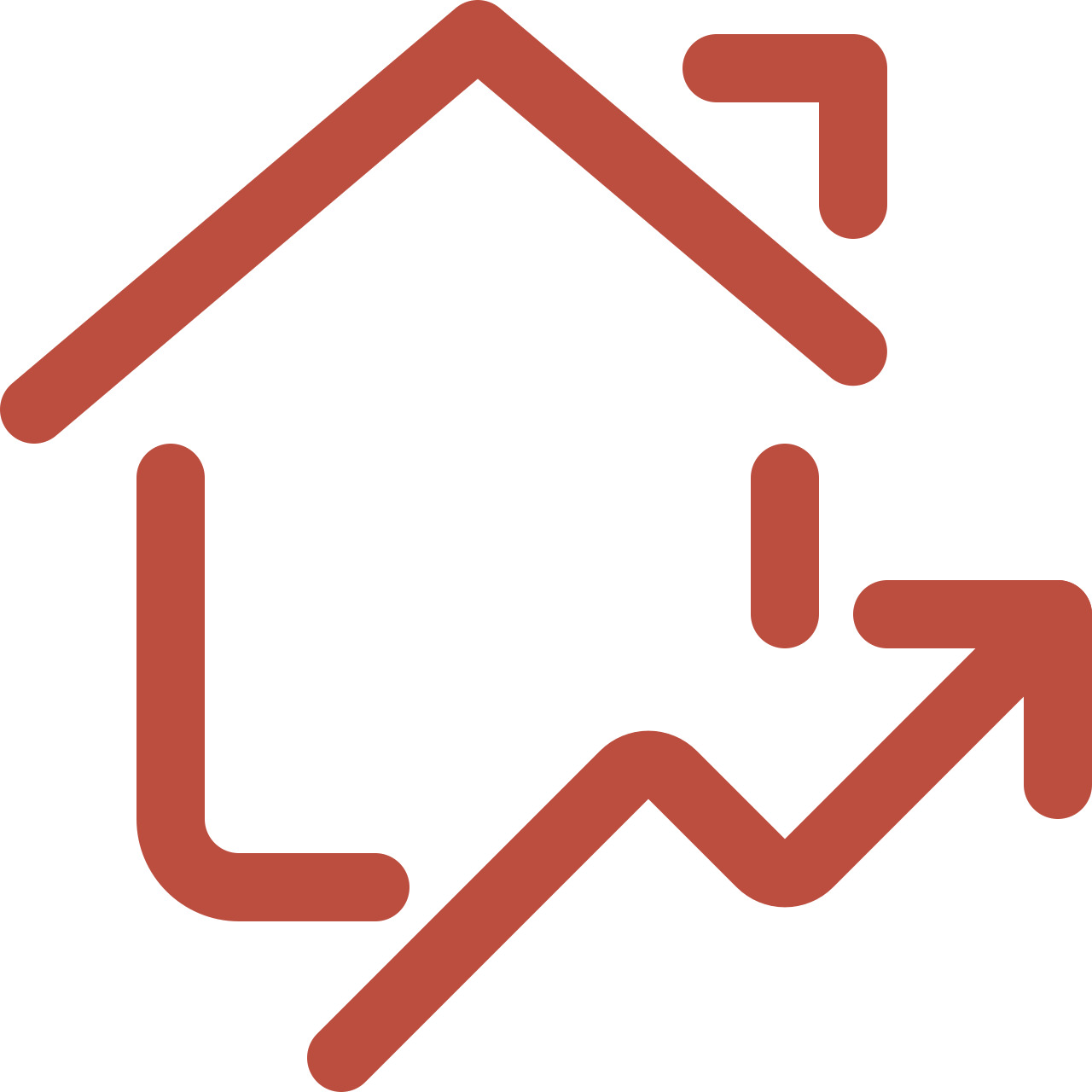 The Housing Market
Many highrise apartments, and some detached and semi-detached homes available.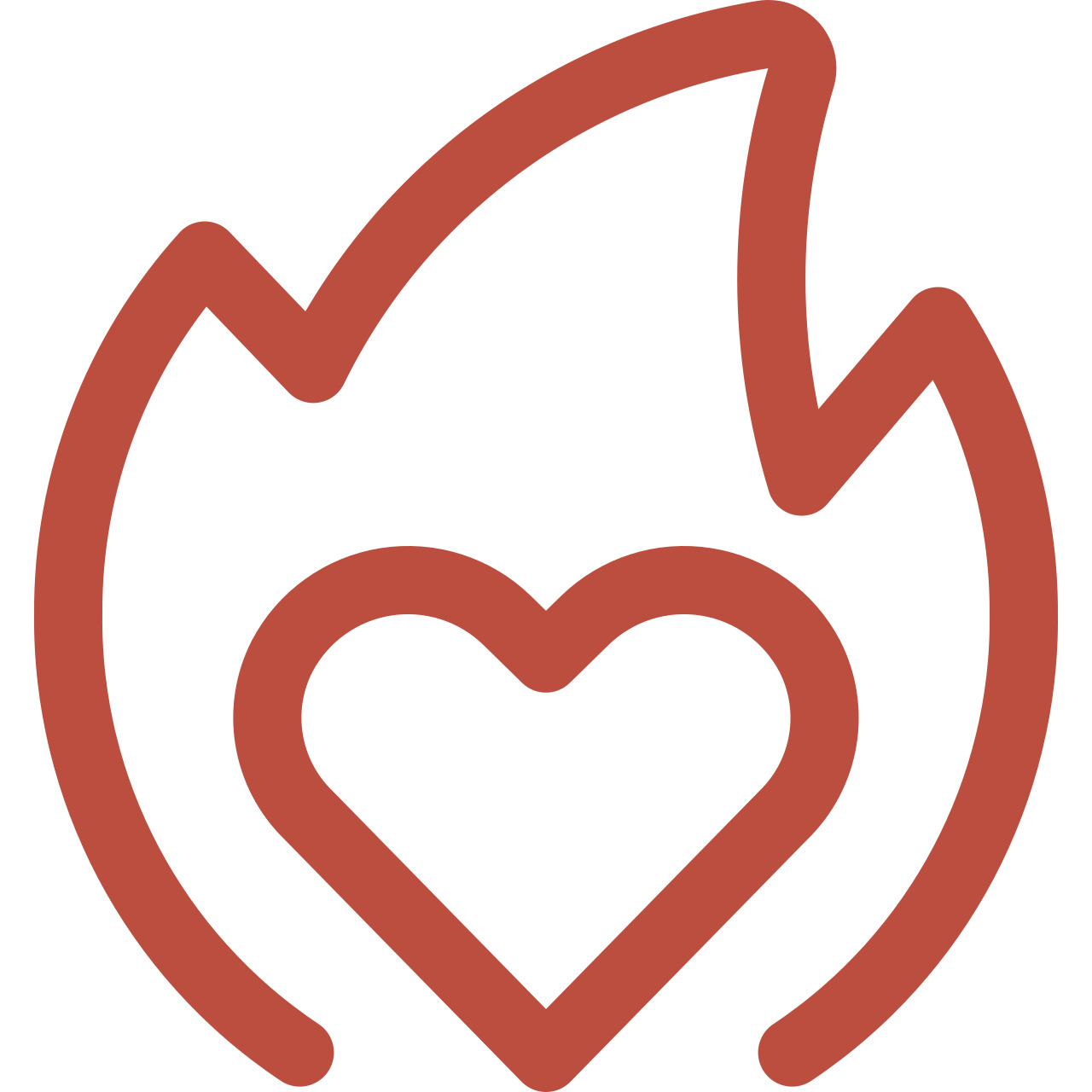 What You'll Love
Excellent access to community centres with plenty of recreational facilities.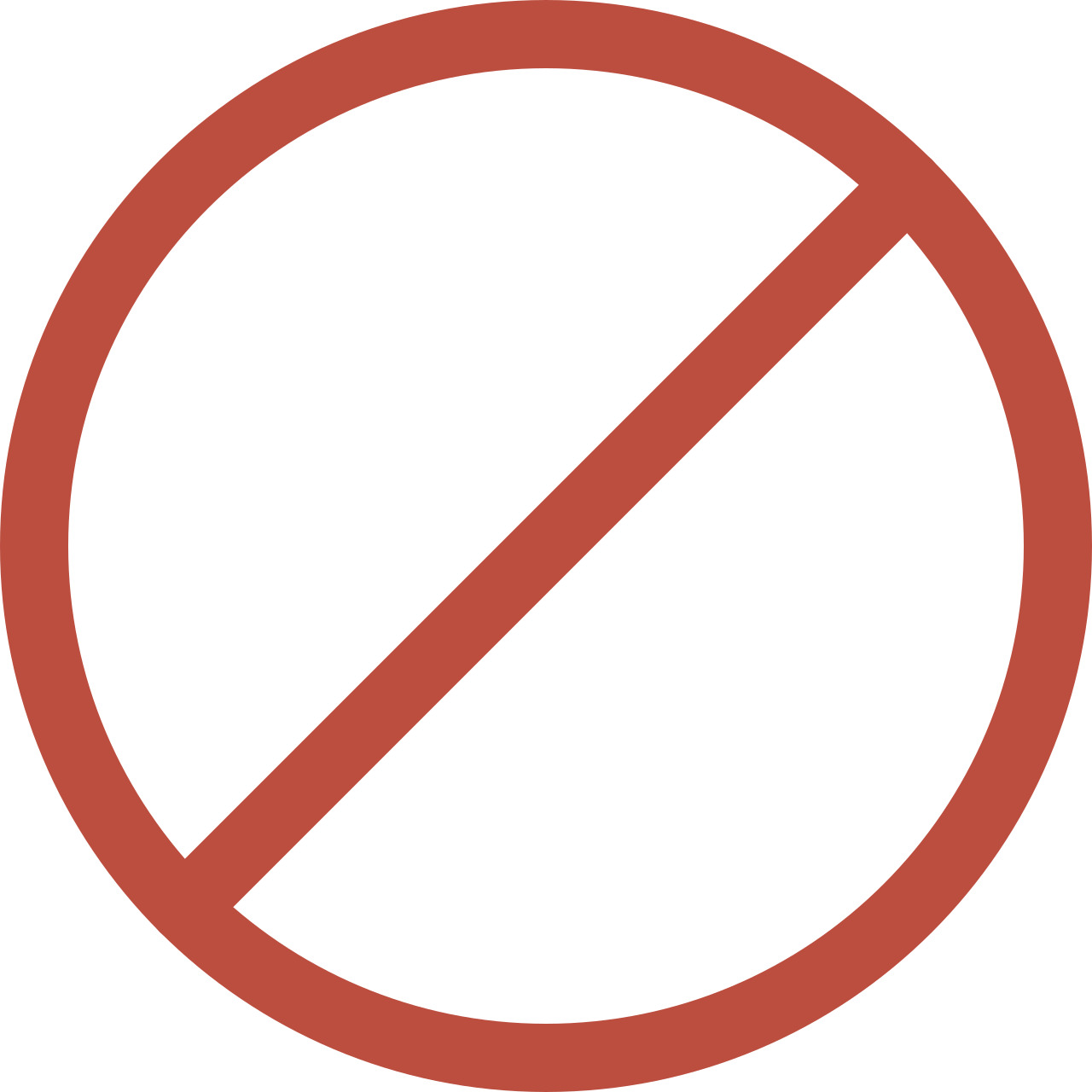 What Not To Expect
Shopping is a little scarce in this area, with most shops located in the central mall.

Flemingdon Park is the destination for many new Canadian families, and for good reason. There are numerous affordable housing options in this area with quick access to shopping and grocery stores. The recreational facilities in this area are superb and offer outstanding play structures, sports fields, and courts for a variety of sports. There are multiple large green spaces in Flemington Park. These areas are great for people living active lifestyles and for people who need space to walk their dogs. Flemingdon Park gives commuters quick access to the Don Valley Parkway, which leads them out of the city or downtown in just 20 minutes.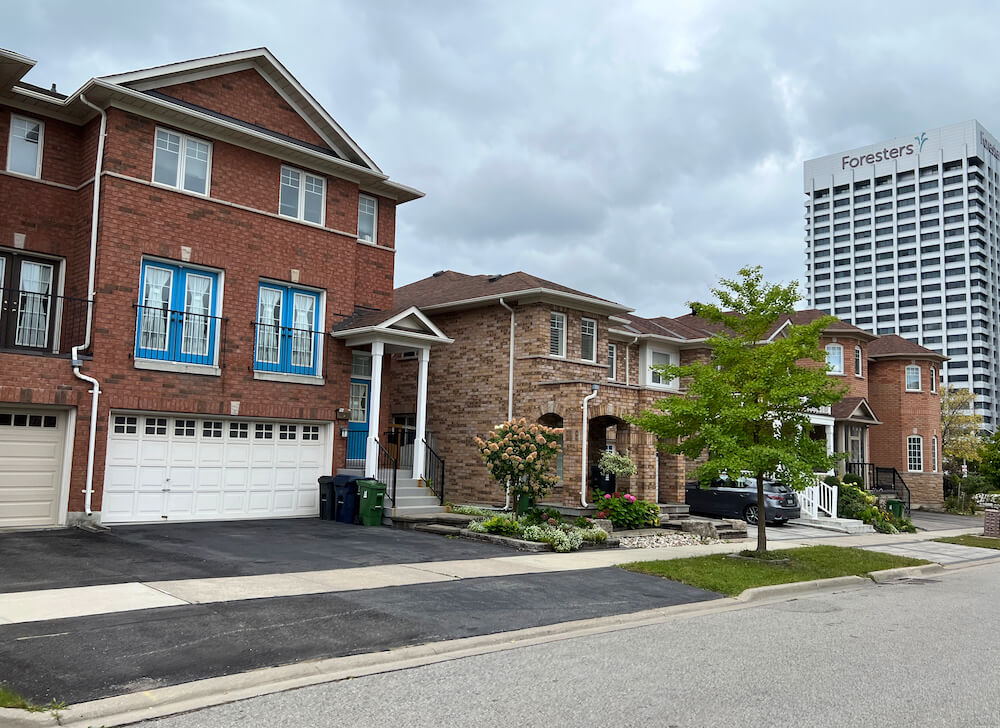 The area was originally owned by Robert John Fleming, a former mayor of Toronto who served from 1892 to 1897. In 1925, Fleming's property was sold. In 1958, Flemingdon Park was the first proposed "apartment city" in Canada. The idea was to follow the footsteps of European countries like England, Denmark, and Sweden, by making a high-density commuter neighbourhood. While many city counsellors were skeptical of the development, the plan was approved, and Flemingdon Park was completed in the early 1970s.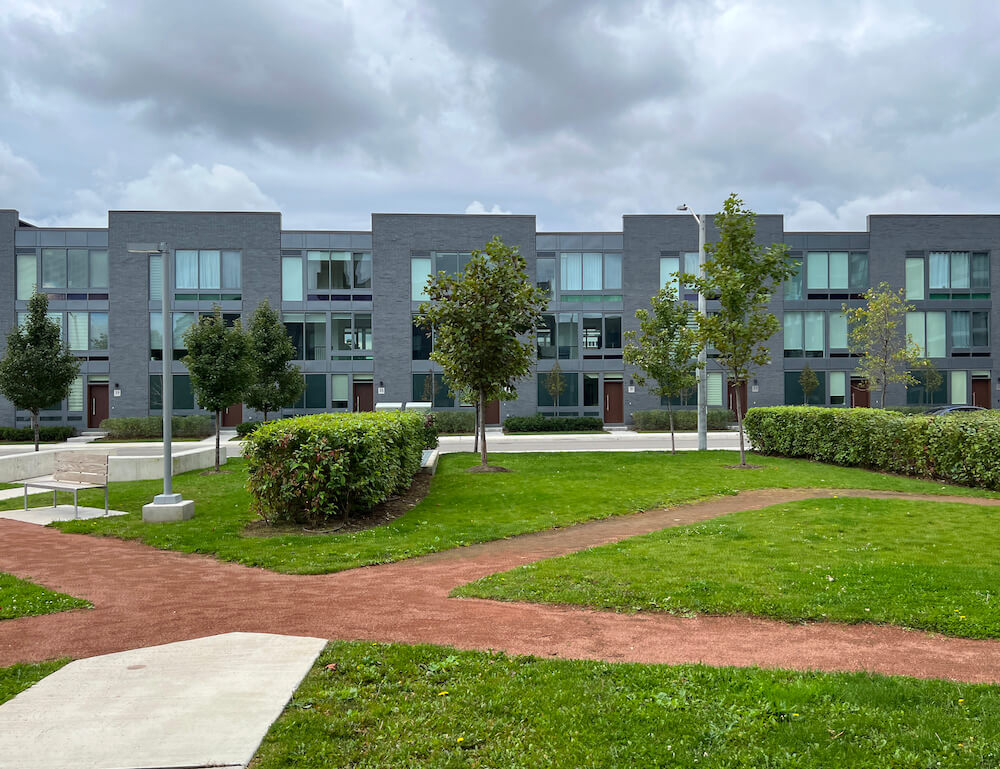 The original plans for Flemingdon Park produced a sea of highrise apartment buildings with affordable living costs. Many apartment buildings also include subsidized housing units with rent geared to income. Over time, different housing options popped up in the area. Along the Don River ravine, there are single and semi-detached housing opportunities, as well as luxury condominium apartments. There is another set of condominiums near Eglinton Avenue and Don Mills Road named Sonic Condos. There are plans for a light rapid transit line to open in 2022 with three stops in Flemingdon Park.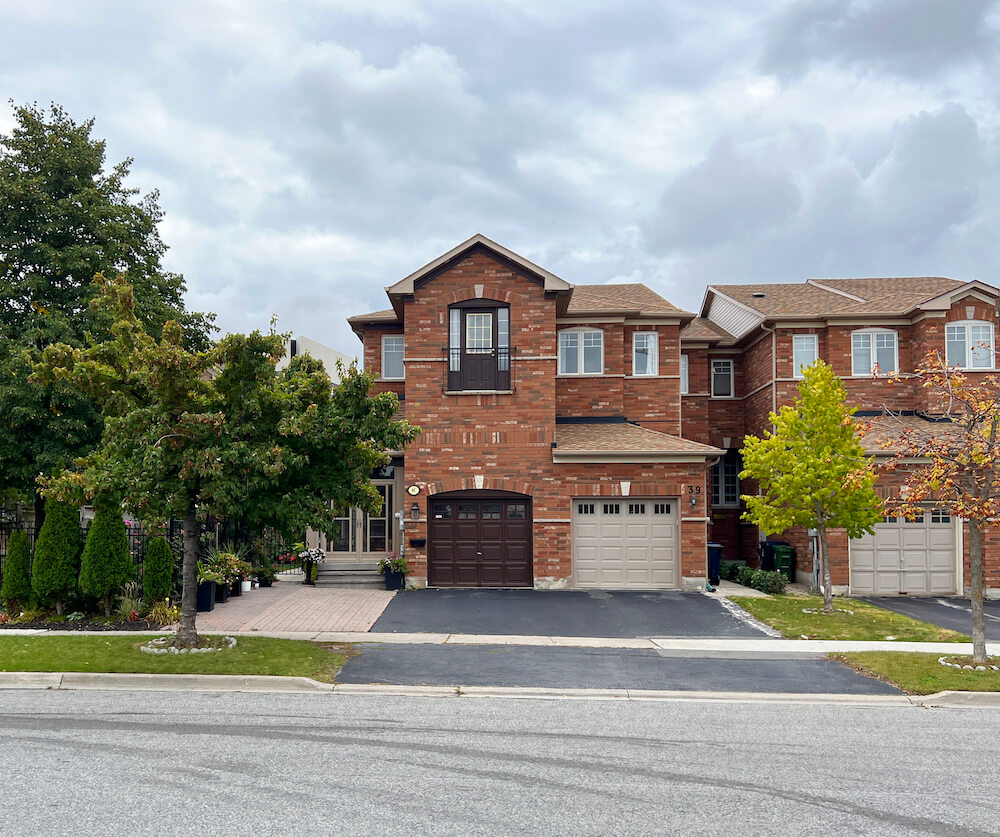 Things to Do in Flemingdon
Due to its multicultural heritage, Flemingdon Park is home to several places of worship. These buildings are centrally located around the highrise buildings and perform a diversity of services for their worshippers. One of these buildings is the Darul Khair Islamic Center, which is home to the second-largest Muslim community in Toronto. The Ontario Science Centre is in the northeast corner of Flemingdon Park and has a variety of enjoyable and educational exhibitions, live demonstrations, and virtual events for visitors of all ages.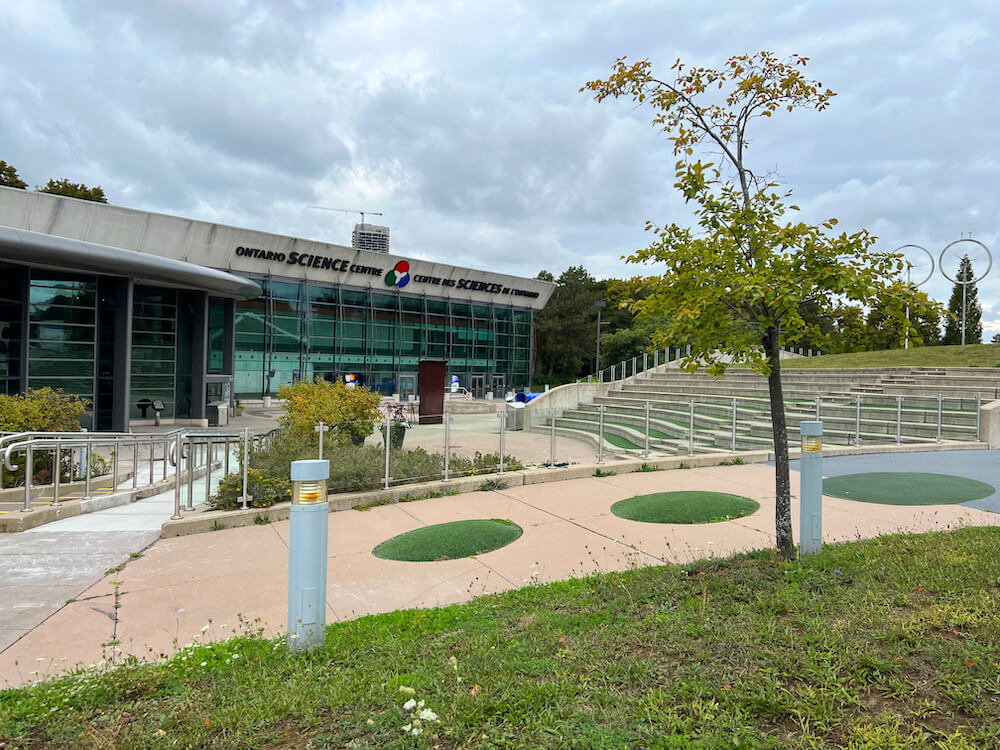 There is one major commercial area in Flemingdon Park called the Flemingdon Shopping Centre. The centre is on Don Mills Road and has plenty of major retailers and restaurants. Some of its shops include Shoppers Drug Mart, Kikay's Filipino Boutique, Sunny's Foodmart, and Pioneer Deli. There are a few other stores located outside the mall but most of them are on the same city block. One of these stores is Toronto Disc Golf, where you can purchase all sorts of discs and other disc golf accessories. Other storefronts in this area include Arian Pharmacy, Bitcoin Centre, Convenience Store KFF, and 99 Cents Depot.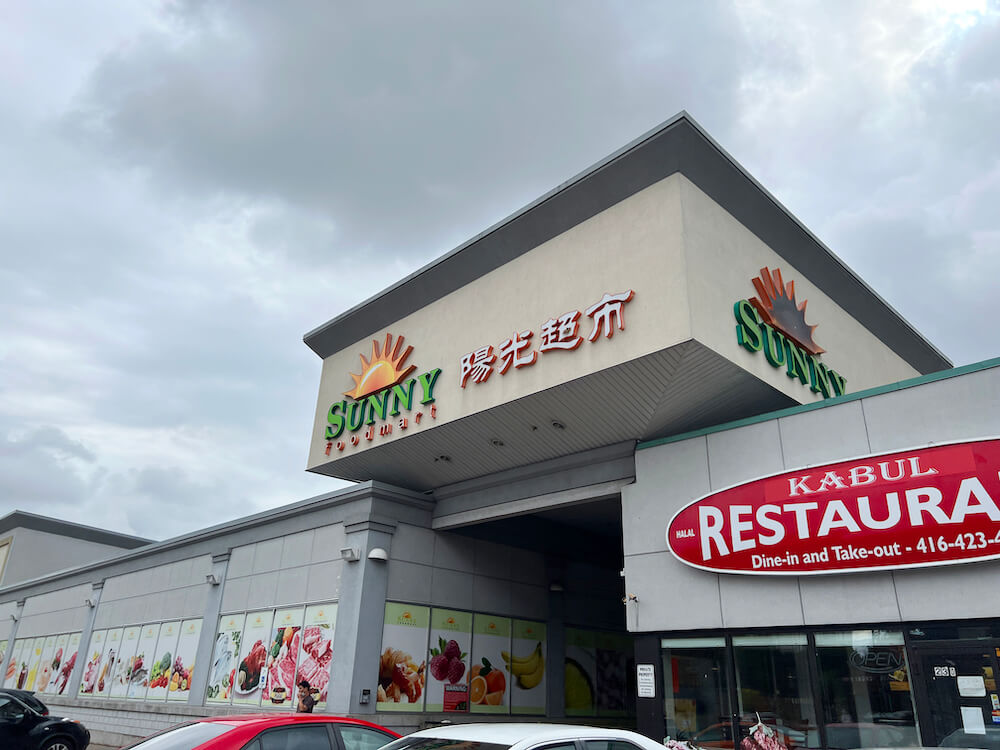 Most restaurants in Flemingdon Park are found inside the Flemingdon Shopping Centre. Some of the fast-food options include Pita Land, McDonald's, Tim Hortons, and a Subway. Other quick eats in this shopping mall include Osaka Sushi, which serves sushi along with bento boxes and noodle dishes. Shaheen Tikka & Kebab House serves Pakistani and Indian foods such as curries and tandoori naans. Caribbean Palms offers chicken with rice and peas in a traditional style with excellent combo options. There is also a Chinese restaurant in the mall called Mulan Chinese Cuisine.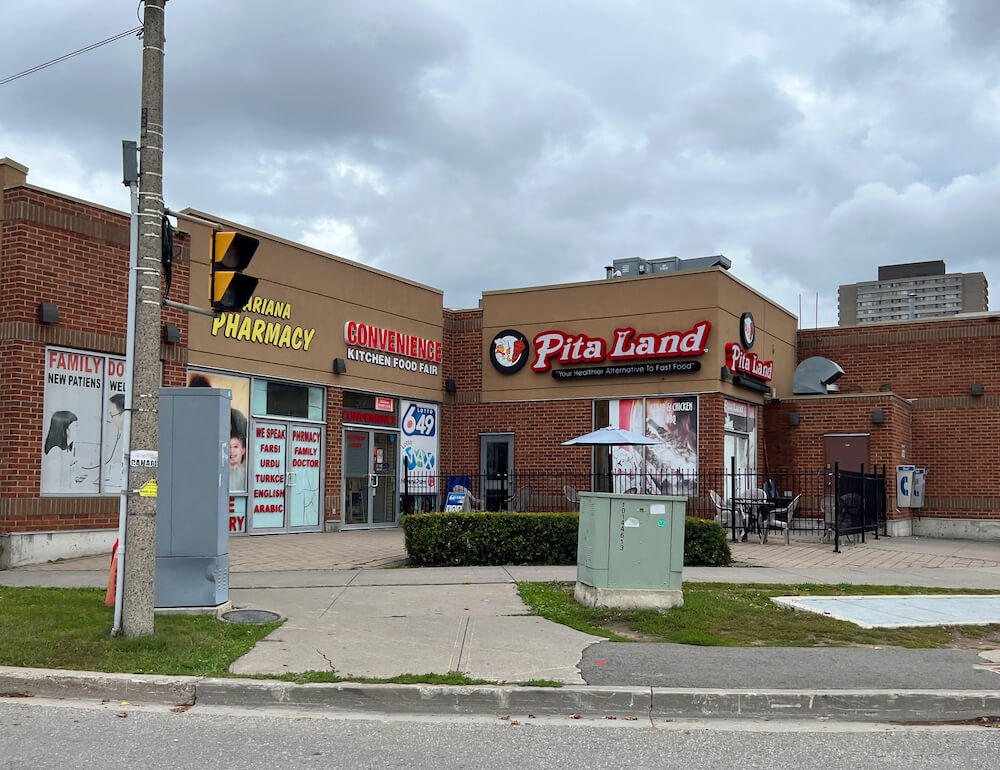 This neighbourhood is nestled between two parks to the south and east, with other small parks occupying the interior space. On the east side, you can visit the massive north section of E.T. Seton Park. This park is bordered by the Don River West Branch, a winding waterway with graceful bends as it flows southward. The West Don Trail stretches along the river for kilometres, making it a great destination for runners, hikers, and cyclists. This park also has a disc golf course for practising your throwing skills with friends and family. To the south of Flemingdon Park, on the other side of the Don Valley Parkway, you can find Linkwood Park, which includes the East Don Trail and a dog park for exercising and playing with your fluffy companion.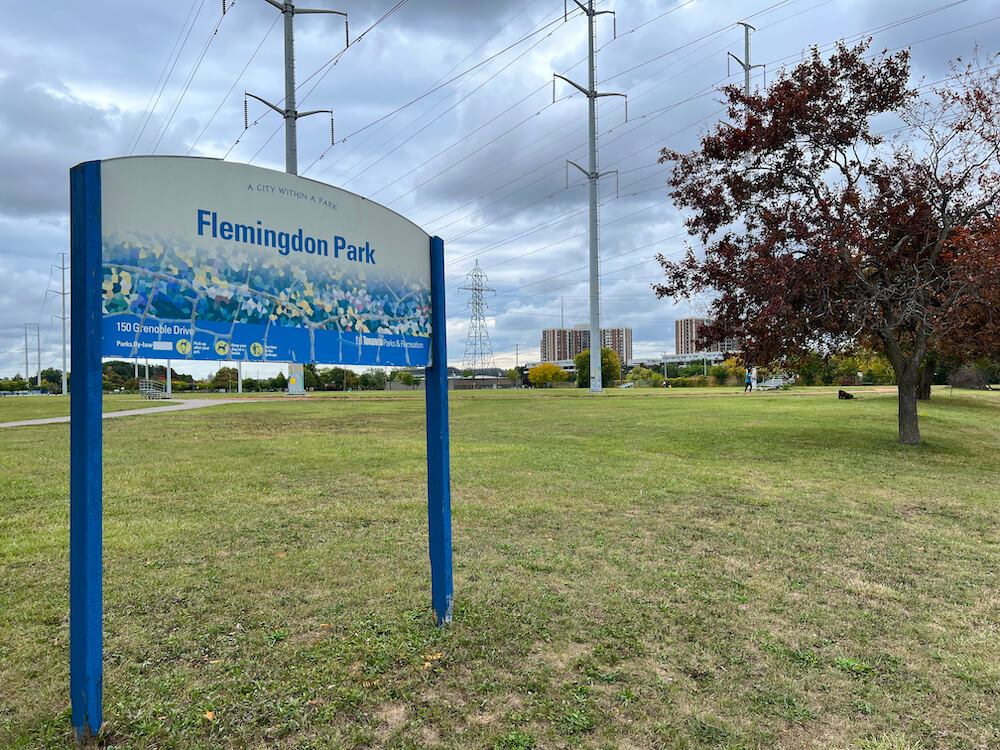 There are two community centres in Flemingdon Park giving residents top-quality communal recreational facilities. The Flemingdon Resource Centre includes a gym, a daycare centre, a public library, and an indoor pool. The other centre is the Flemingdon Community Centre at 150 Grenoble Drive. It features a two-storey play structure and a party room that can accommodate up to 35 people. Near this community centre residents enjoy the Angela James Arena where they skate and play hockey in leagues or just for fun. Outside the arena are: a running track; multiple sports fields; and a splash pad. Also in this area are basketball courts, two baseball diamonds, and four tennis courts.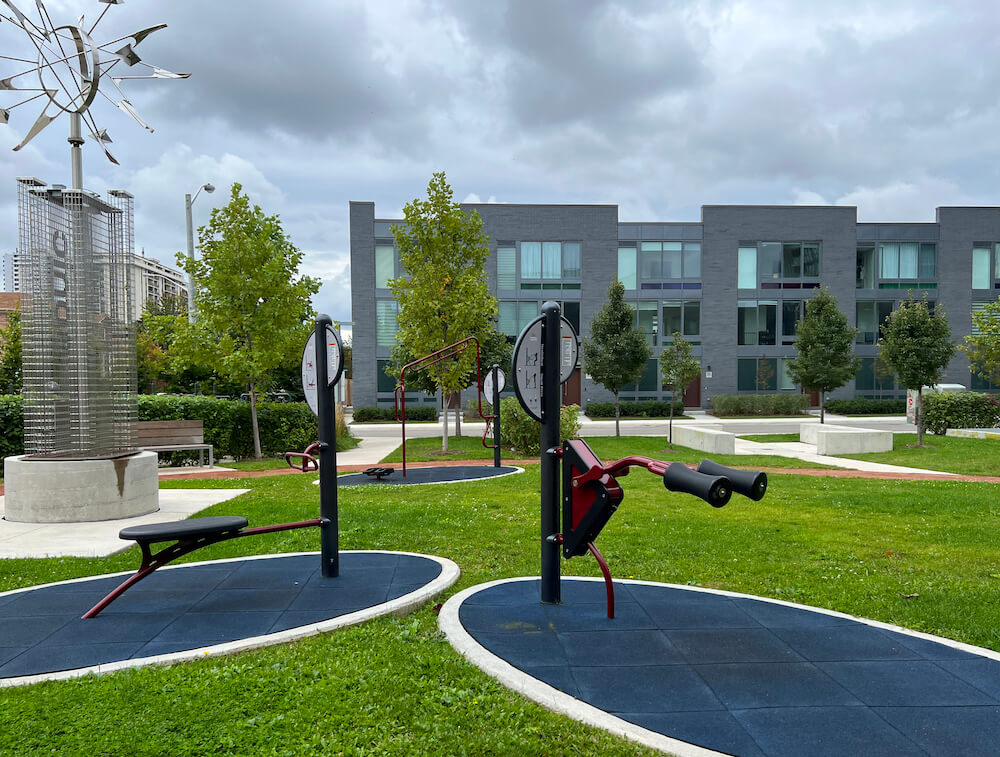 It's a 20-minute drive from Flemingdon Park to downtown Toronto, and even less if you're headed somewhere more central in the city. People with cars will get to the downtown core by taking the Don Valley Parkway, merging onto the Gardiner, or exiting the parkway on a major street like College. Getting downtown by public transit takes about one hour and involves taking a bus south toward the Bloor-Danforth Subway Line. From Broadway Station, commuters will go east until they reach either St. George or Yonge station, where they can head south toward the downtown core.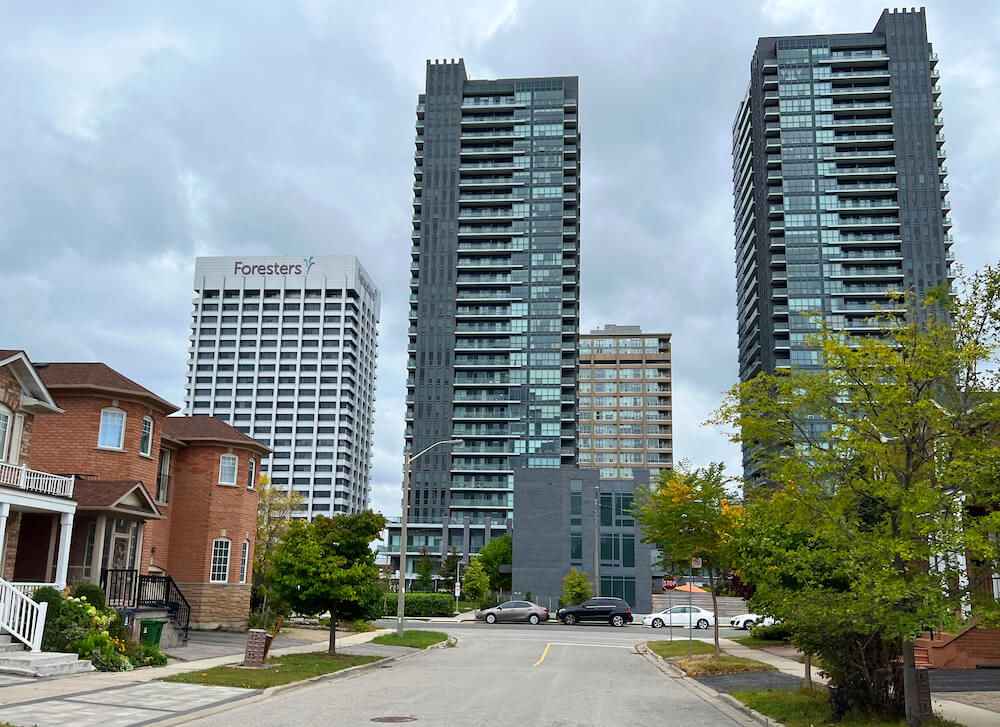 Community in the Highrises
A sanctuary for new Canadians, Flemingdon Park is a perfect destination for those looking for affordable housing in a great part of the city. There are countless parks and recreational facilities in this area, making it a great place for people living active lifestyles. Also, the significant number of parks and schools in this neighbourhood makes it a great option for families. Flemingdon Park's shopping centre provides you with everything from groceries to food and clothing shops. The commute to downtown is easy by car, and the area is also close to Toronto's major commuter highways, like the 401 and 404.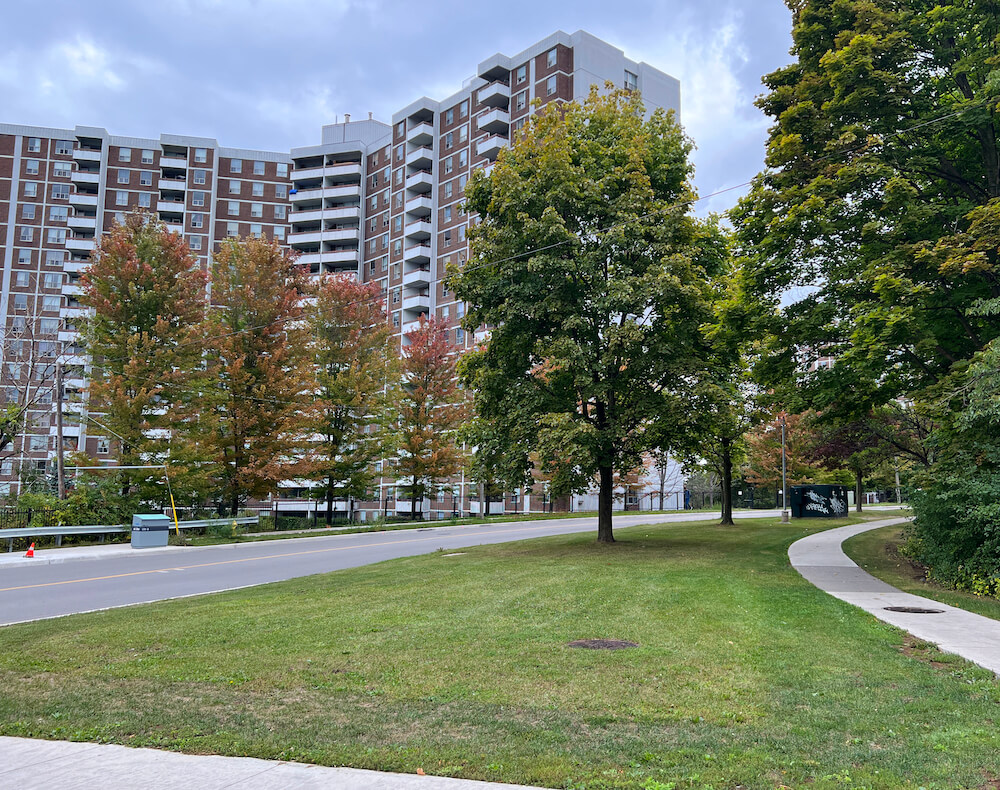 Frequently Asked Questions
What is Flemingdon Park, Toronto, known for?
Flemingdon Park is one of Toronto's most diversely populated neighbourhoods. It's been home to several generations of new Canadians, and provides low-income housing services for them and those who need supplemental resources.
Why is it called Flemingdon Park?
The name comes from Robert John Fleming, a former mayor of Toronto. The 'don' comes from the Don River, which borders Flemingdon Park to the east.