Downsview, North York Neighbourhood Guide: Rich History and Gorgeous Parkland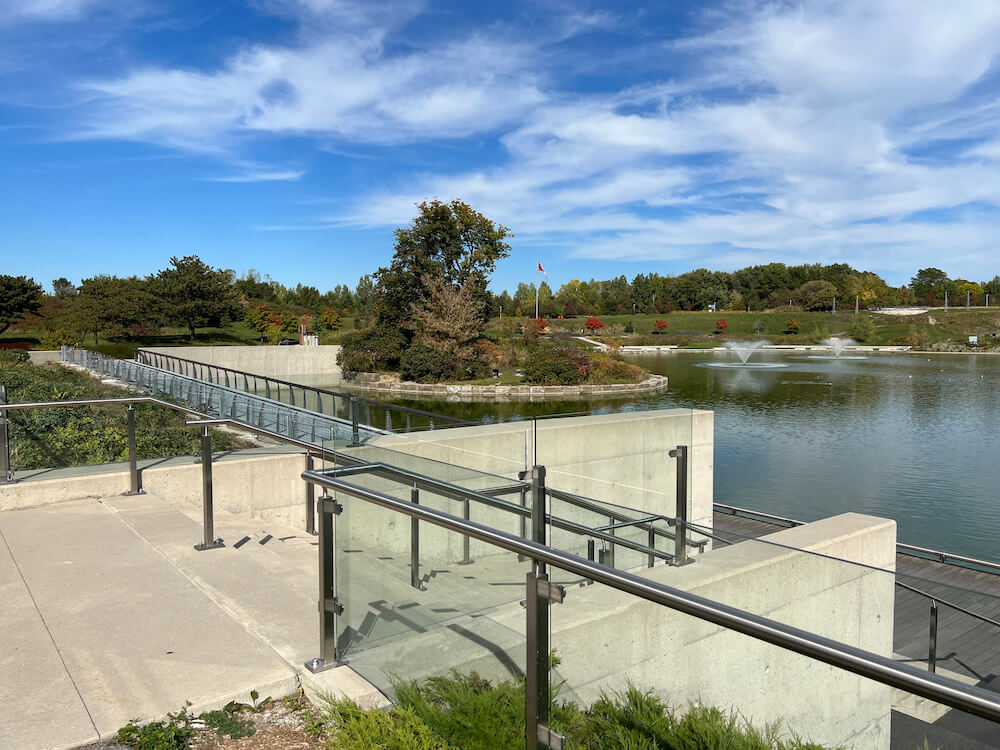 Neighbourhood At a Glance: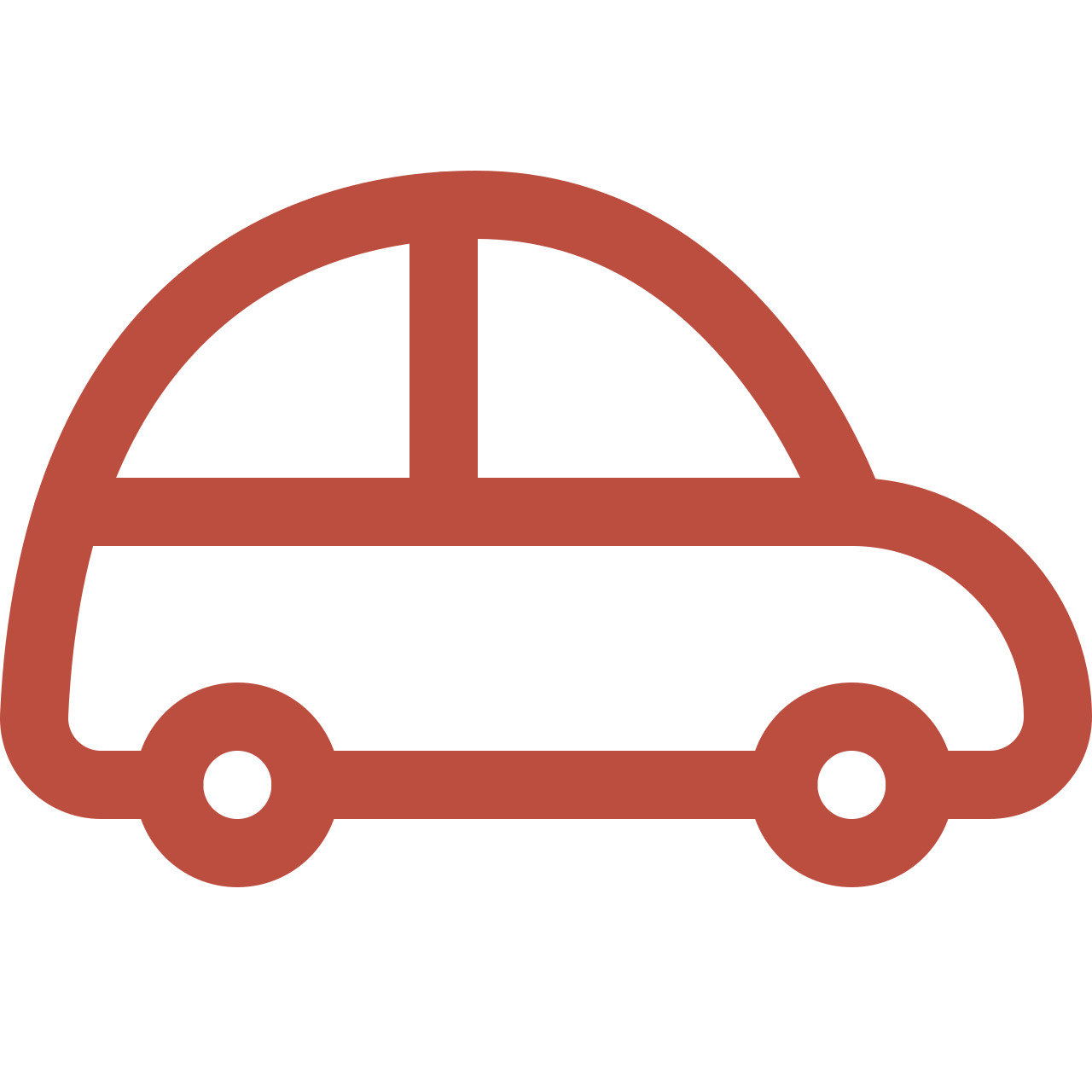 Average Commute Time to Toronto
It takes 40 minutes to drive to downtown Toronto and around one hour by public transit.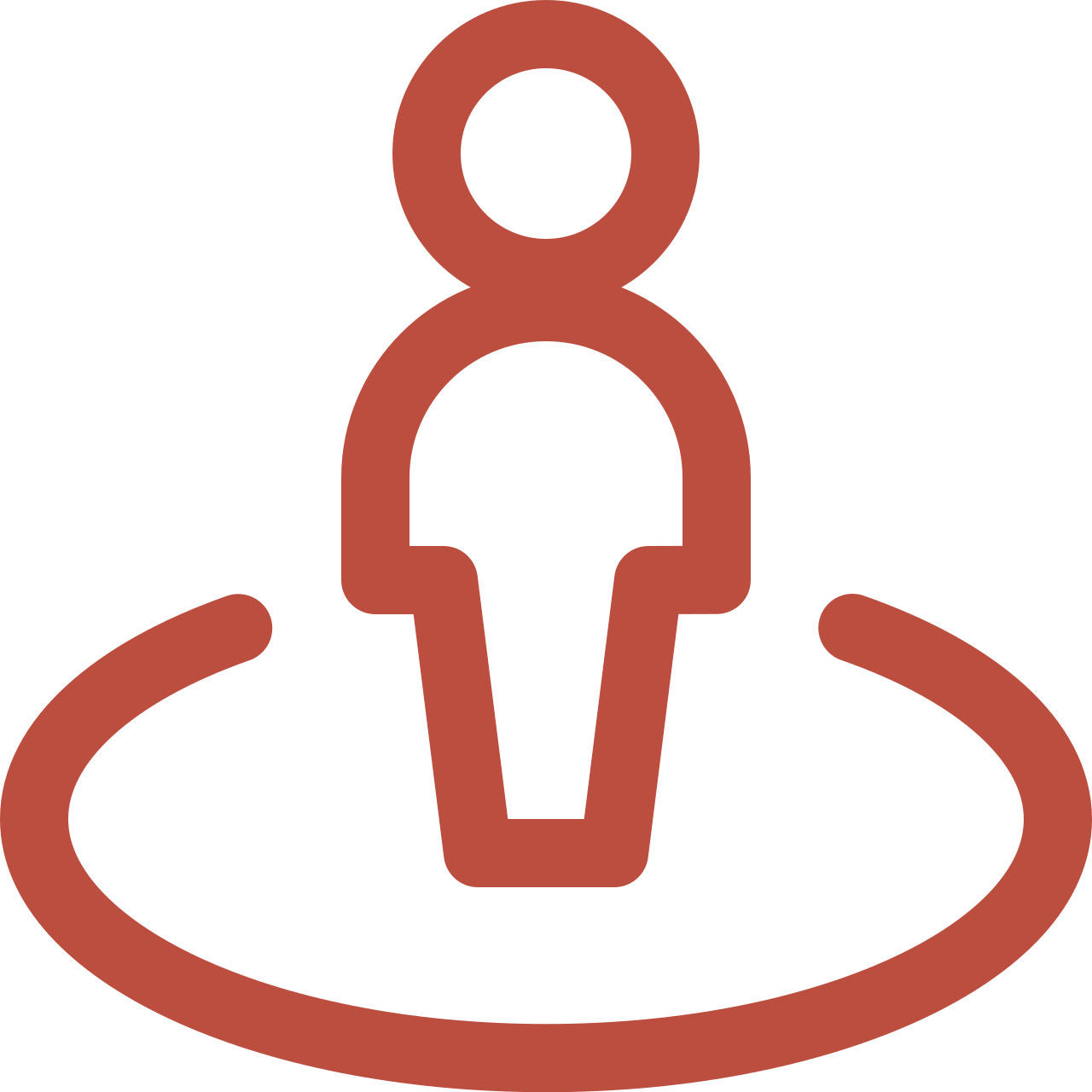 Lifestyle
Active living with historic parks and great shopping availability with multiple local malls.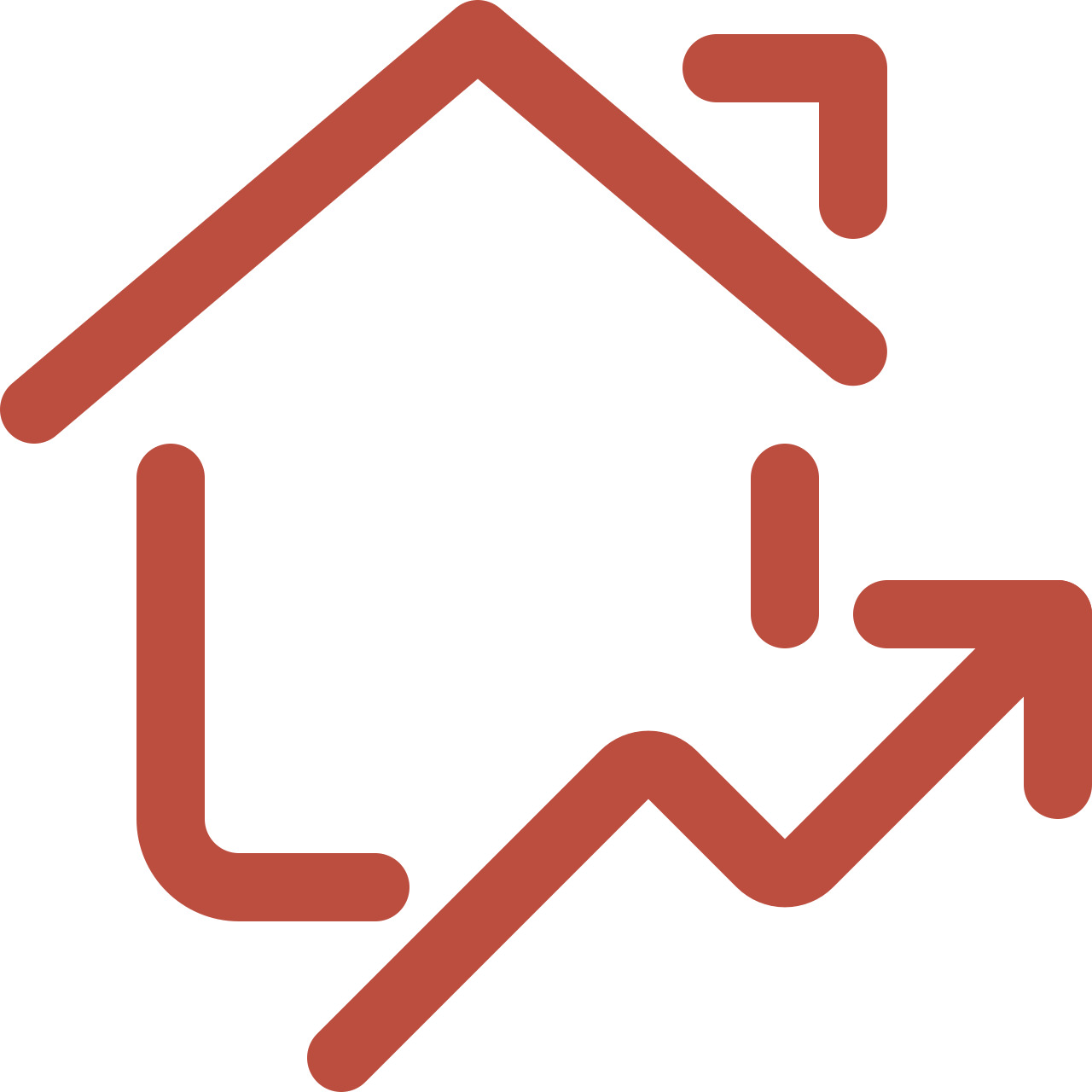 The Housing Market
Many options from detached homes to townhouses, apartments, and condominiums.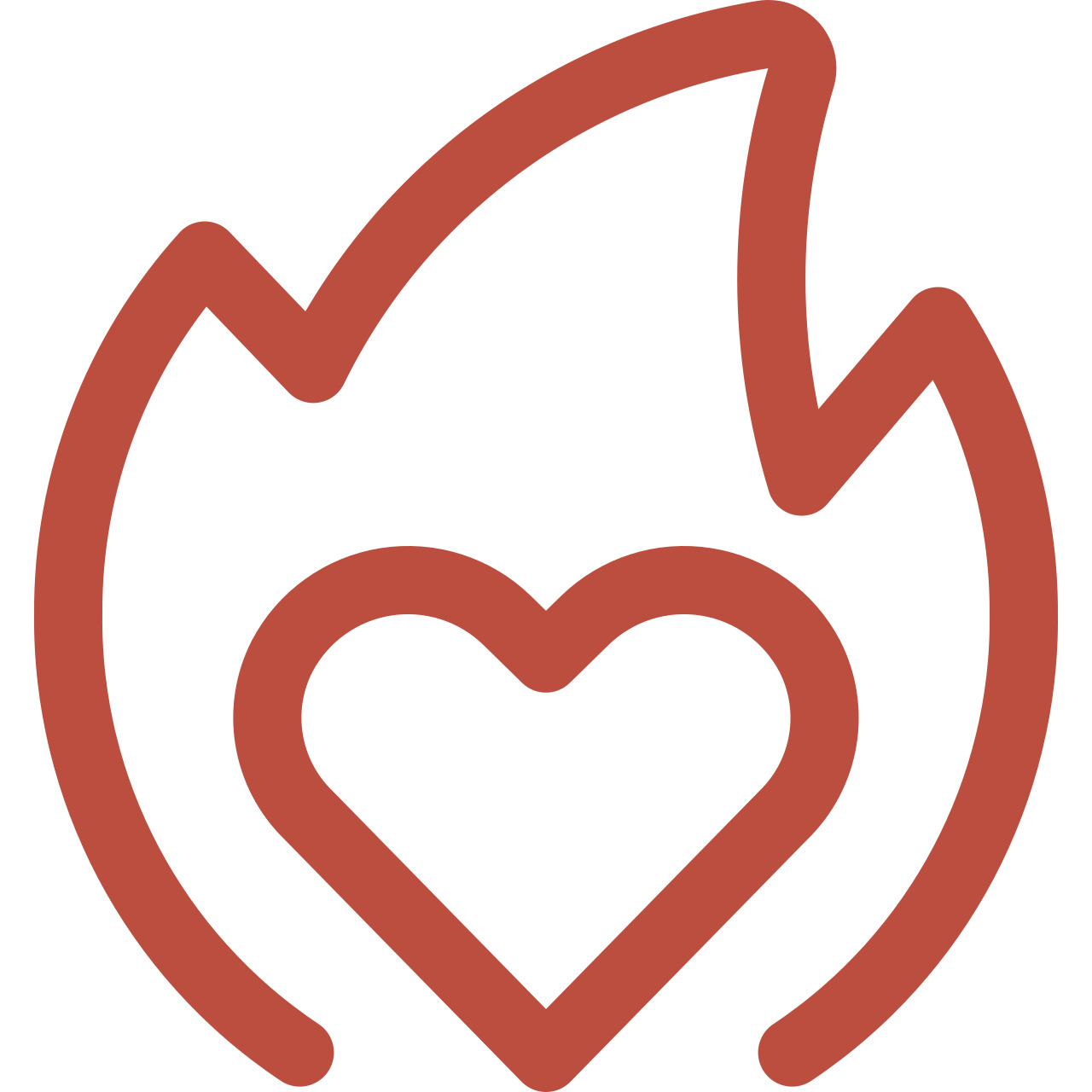 What You'll Love
Downsview Park has annual festivals and is close to state-of-the-art sports facilities.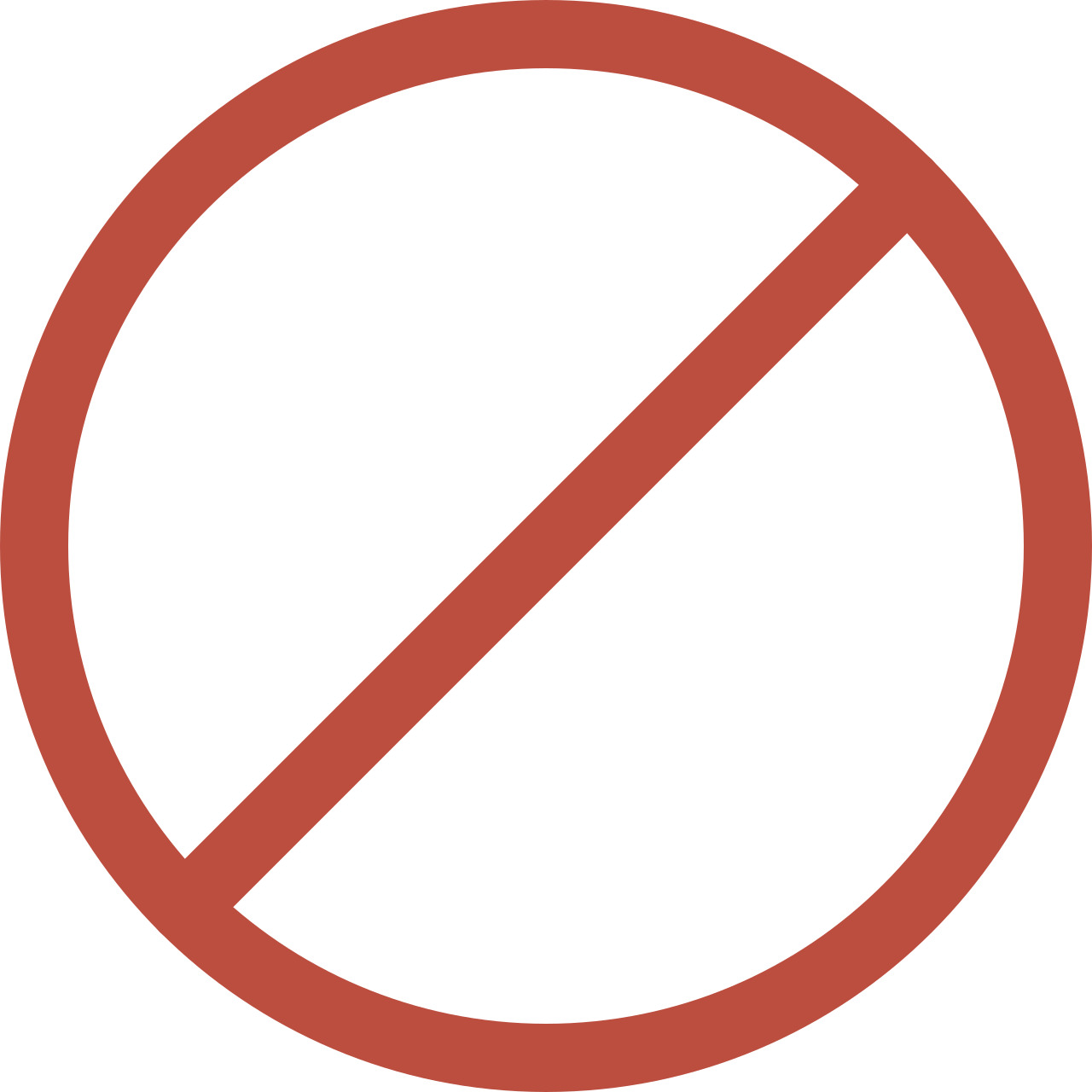 What Not To Expect
As a residential area, there aren't many options for nightlife or fancy dining experiences.

If you're looking for somewhere to live with a rich history and beautiful recreation spaces, Downsview is the right place for you. Once a military base for the Canadian Air Forces, this neighbourhood is now a thriving community with plenty of different housing options. There are two malls at each end of the neighbourhood, making shopping quick and convenient. The space once primarily used for air transportation was partially converted into a massive park that regularly holds public events. Other parks in town are next to rivers and ravines, giving Downsview unique geography and making it an interesting place to live.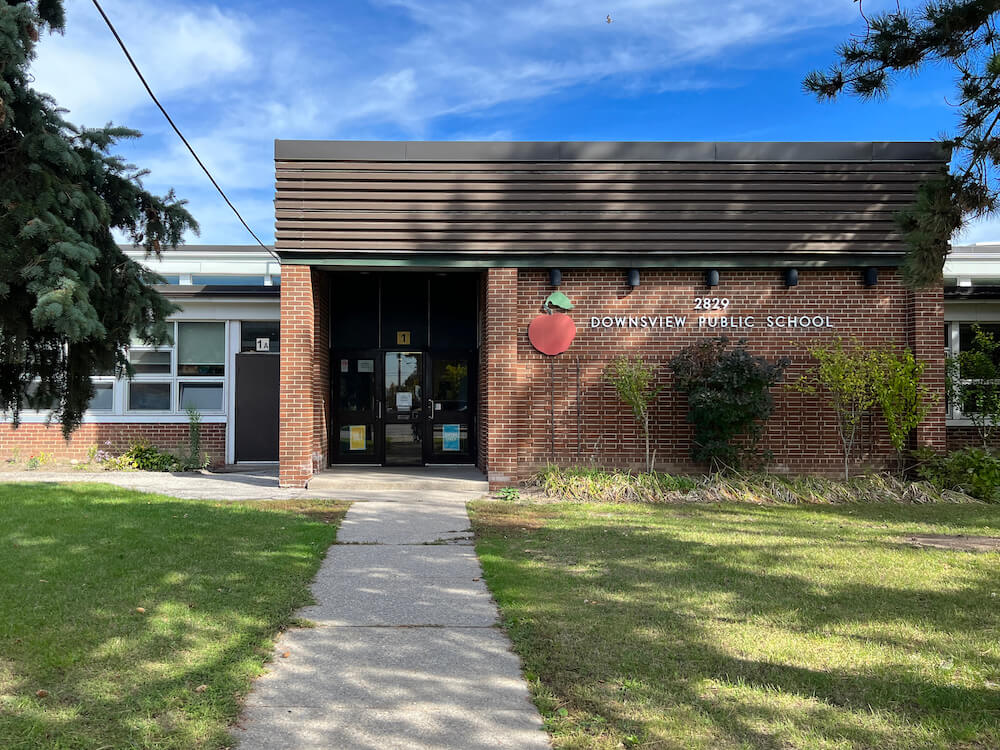 Excavations from the 1940s and 1950s show that the area today known as Downsview was once inhabited by Iroquois communities who built longhouses, sweat lodges, and left thousands of artifacts in the area. In 1842, John Perkins Bull was gifted 200 acres of land, which he soon cleared and built upon, finishing construction in 1844. From 1952 to 1996, Downsview Park was a military base functioning as a self-contained city. In 2011, redevelopment of the complex included primarily non-military residences, converting the former site of a Canadian Air Force Base into Downsview Airport and Downsview Park.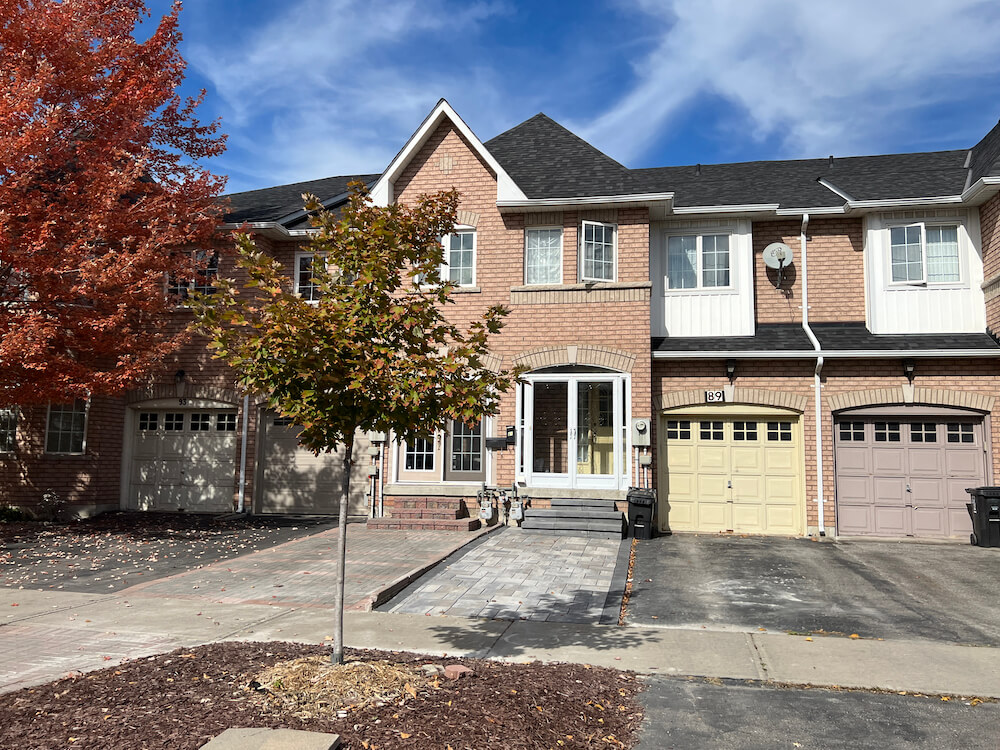 There's an even spread of property types in Downsview, including single and two-storey detached homes, low-rise apartment buildings, and townhouses. Many of the buildings in this area are older, dating back to the 1960s and 1970s, with many more built pre-1960. There are a few heritage buildings that are connected to the Canadian National Railway's history. These structures include a foundry built in 1950, a warehouse built in 1935, an office building from 1930, and a machine shop from 1917. These buildings once contributed to the production of railway equipment and other machinery needed for the creation of the rail lines extending across Canada.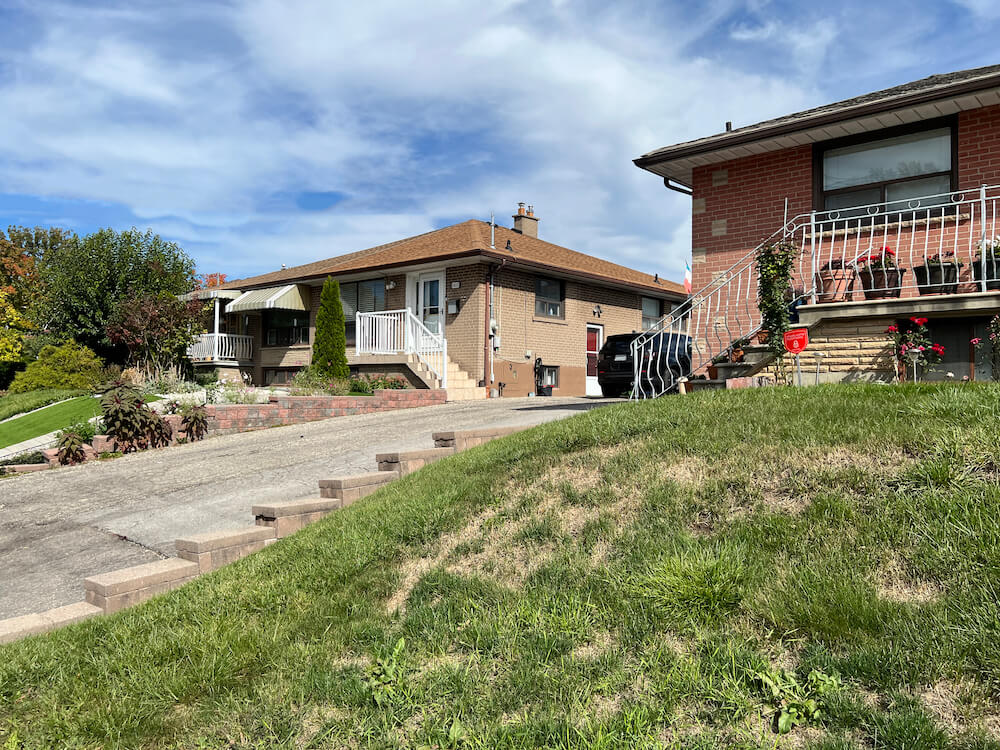 Things to Do in Downsview
Downsview Park hosts annual events such as cultural festivals, fundraisers, and concerts. Some of these include birdwatching for younger people and nature walks to educate people about the environment. Sporting events such as running races are often held in the park, which has well-kept roads free from commuter traffic. Toronto's various organizations often host their meetings in the Downsview Hub. Some of these organizations include the Toronto Arts Foundation, Caribbean Women's Society, and the Toronto Wildlife Centre.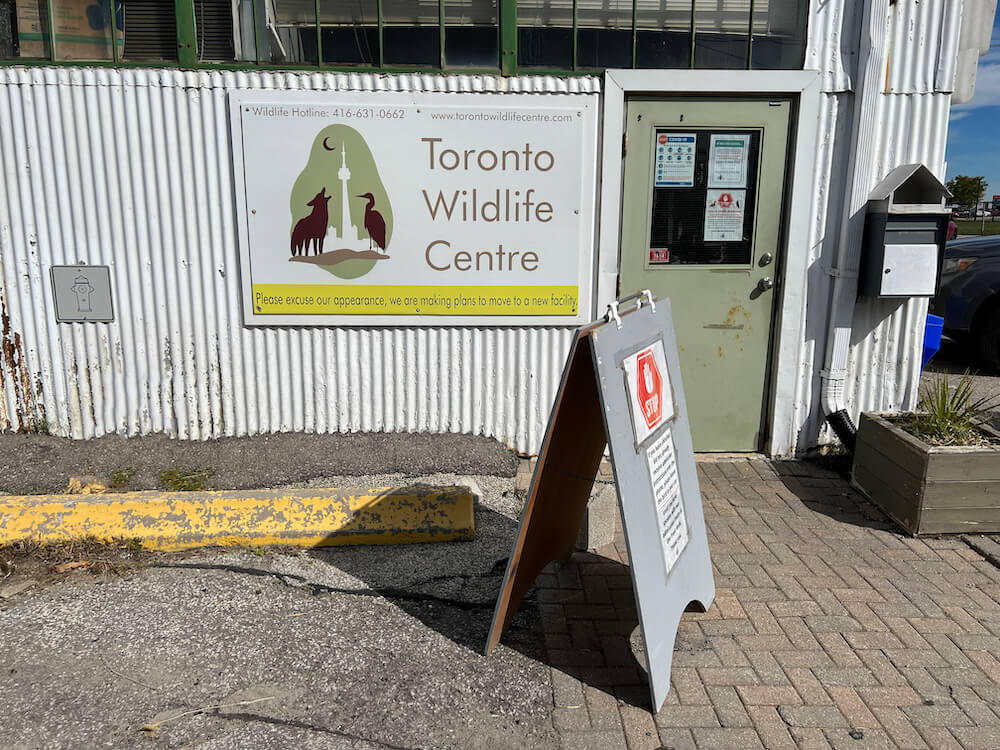 The Downsview Shopping Centre at 1090 Wilson Avenue has over 30 brand-name stores, including Pet Valu, Value Village, multiple mobile and internet outlets, and video games stores. The North York Sheridan Mall further westward is another destination for name-brand shopping. It has two stories and houses a New York Connection Outlet, a Winners, and many others. There's a good selection of grocery stores in the area, from Metro at the Downsview Shopping Centre to Food Basics and No Frills, both located at the intersection of Wilson Avenue and Jane Street near the North York Sheridan Mall.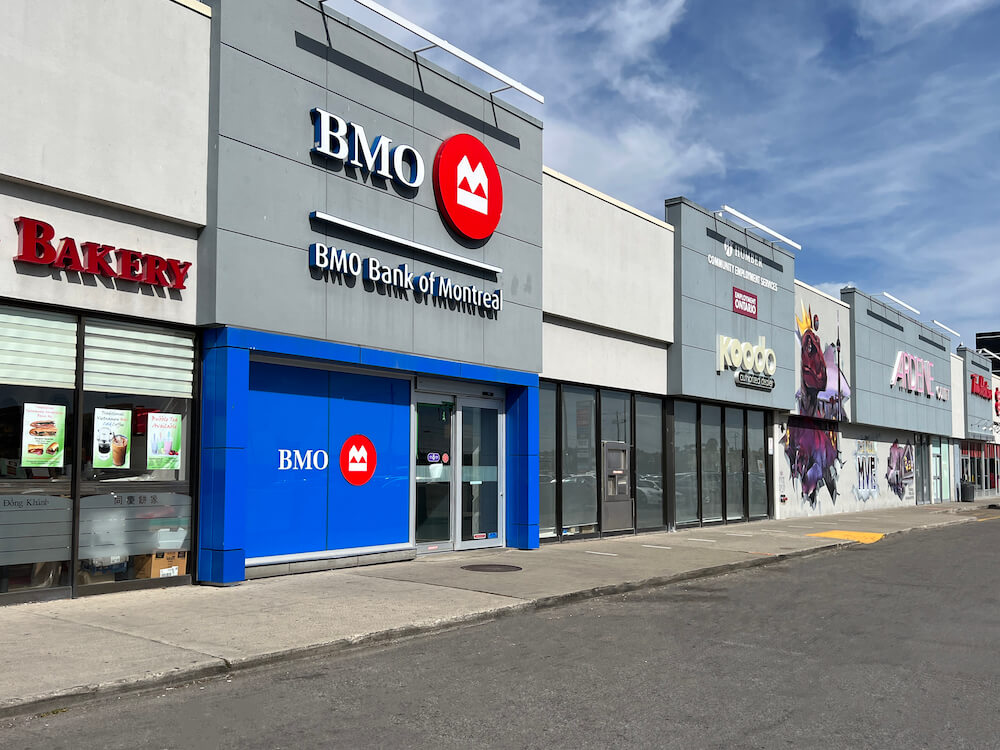 Many Downsview restaurants are around the North York Sheridan Mall and the Downsview Shopping Centre. Near the Sheridan Mall, you can find Colombian food at Sabor del Pacifico and order traditional meals such as sancocho, a popular broth meal enjoyed by many Latin American cultures. Other options in this area include Vietnamese, Greek, Salvadoran, Middle Eastern, Jamaican, and many other cultural cuisines. Downsview Mall has a good selection of restaurants located inside the mall, including Get & Go Burrito. Farther north on Keele Street you can stop by the highly rated Downsview Restaurant, which has served delightful diner food since the 1970s.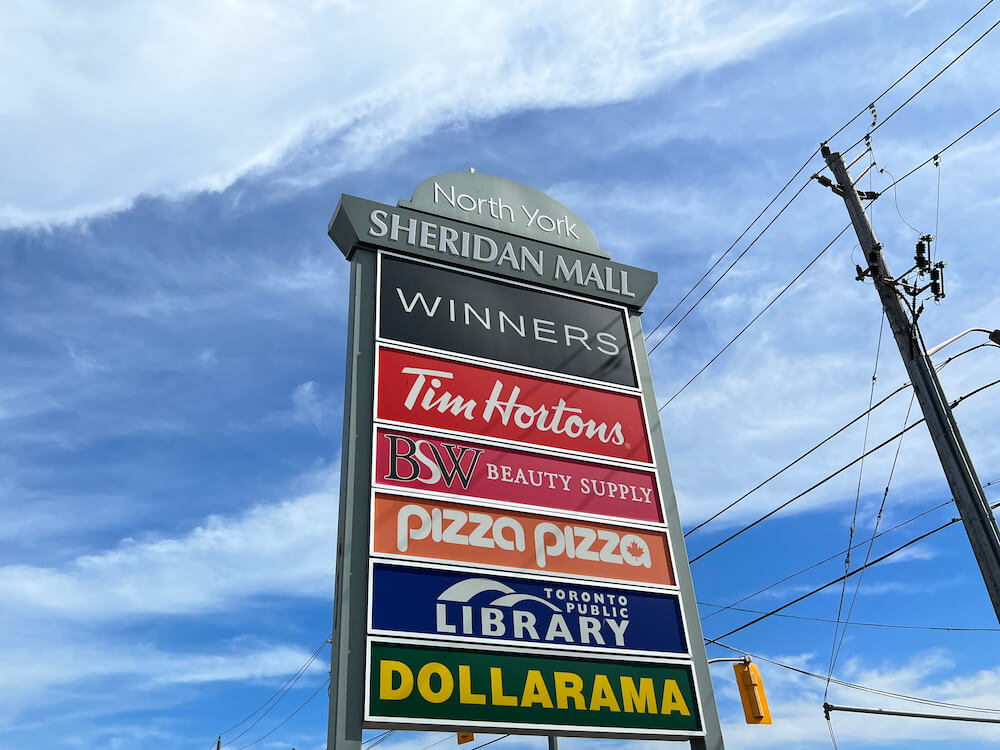 There are many parks in the Downsview area, including Downsview Dells Park, which follows the Black Creek Ravines. With bridges and waterside trails running for over seven kilometres, this is a magnificent area to ride your bike, go for a walk with your dog, or take your friends for a picnic. The Giovanni Caboto Park is further south of Downsview Dells Park. This area has a trail for walking that connects to Heathrow Park. Heathrow Park has a playground with swings, slides, monkey bars, and a splash pad. The biggest park in Downsview by far is Downsview Park. Once a military base, the park now integrates a mix of forests, trails, ponds, sports fields, play areas, and gardens in one beautiful locale.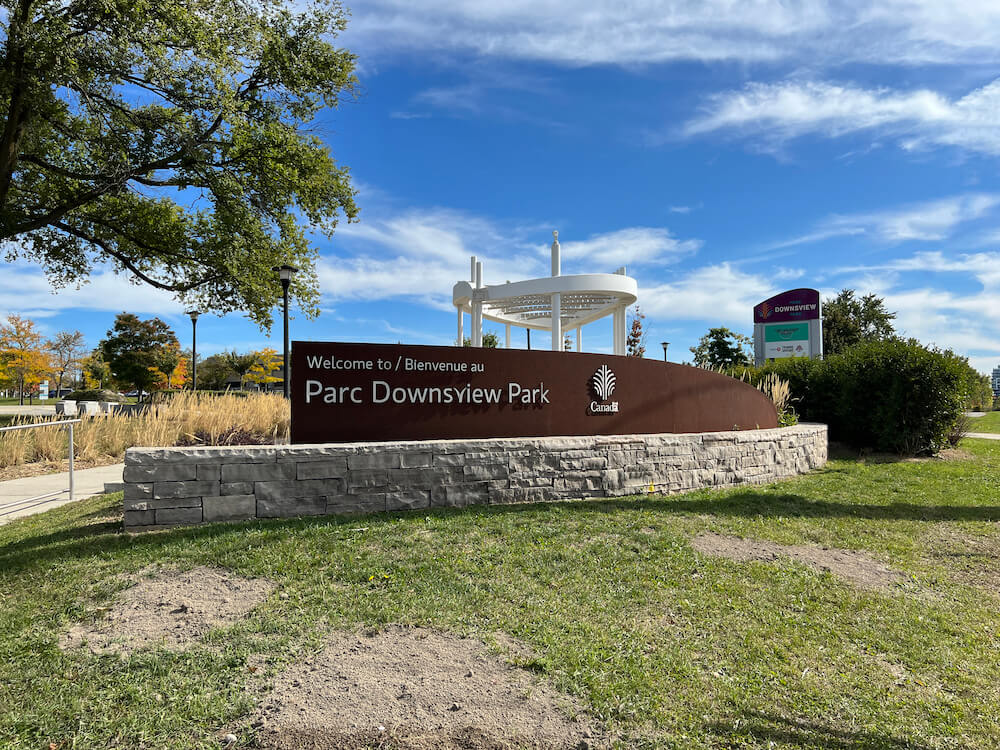 On the northeast corner of Downsview Park, there are several recreational facilities. They include True North Climbing, a climbing gym with rock walls of varying difficulty. The climbing gym also offers classes and hosts group events. Just down the street from True North Climbing, you will find The Monkey Vault, a unique movement training sports facility with an open-concept design that is perfect for working out and also hosting children's birthday parties. More centrally in Downsview, you can play hockey and take skating classes at the Roding Community Centre, which also has an outdoor pool.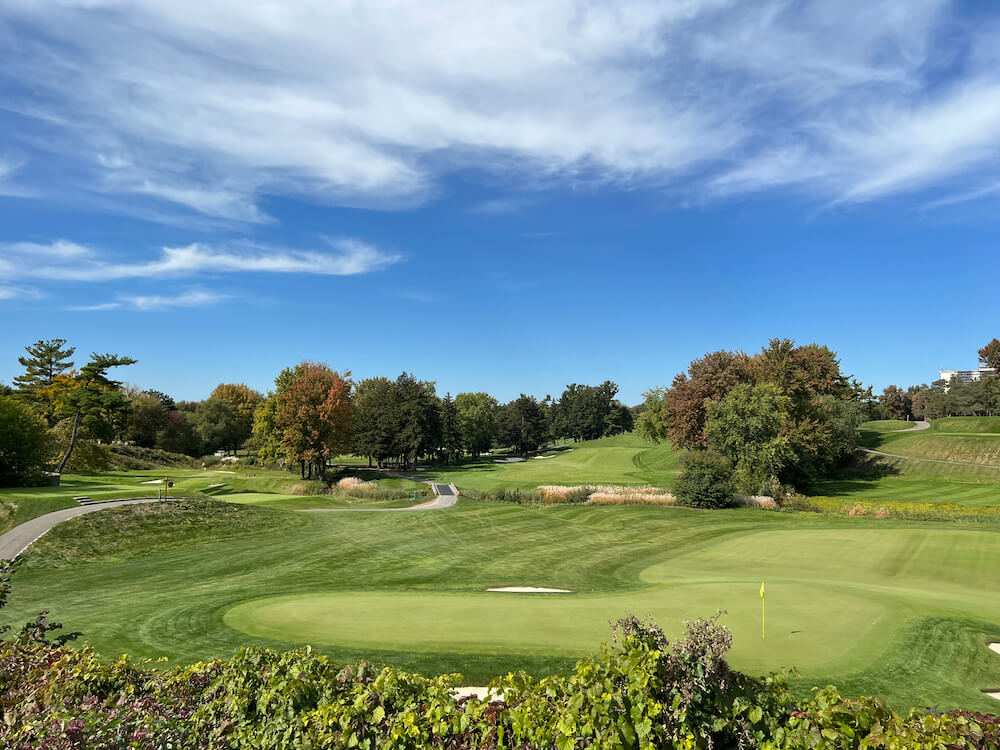 Travelling to downtown Toronto takes a similar amount of time by both car and public transit. If you don't have a personal vehicle, getting downtown will likely involve getting on the Yonge-University subway from Downsview Park. This subway line will take you downtown in just under an hour. Highway 401 is within a five-minute drive for drivers looking to get out of the city. This makes access to different parts of the GTA simple and traffic-free compared to living in other parts of the city. Downsview also has a set of internal bus routes running on Keele Street and Wilson Avenue, making local travel easy.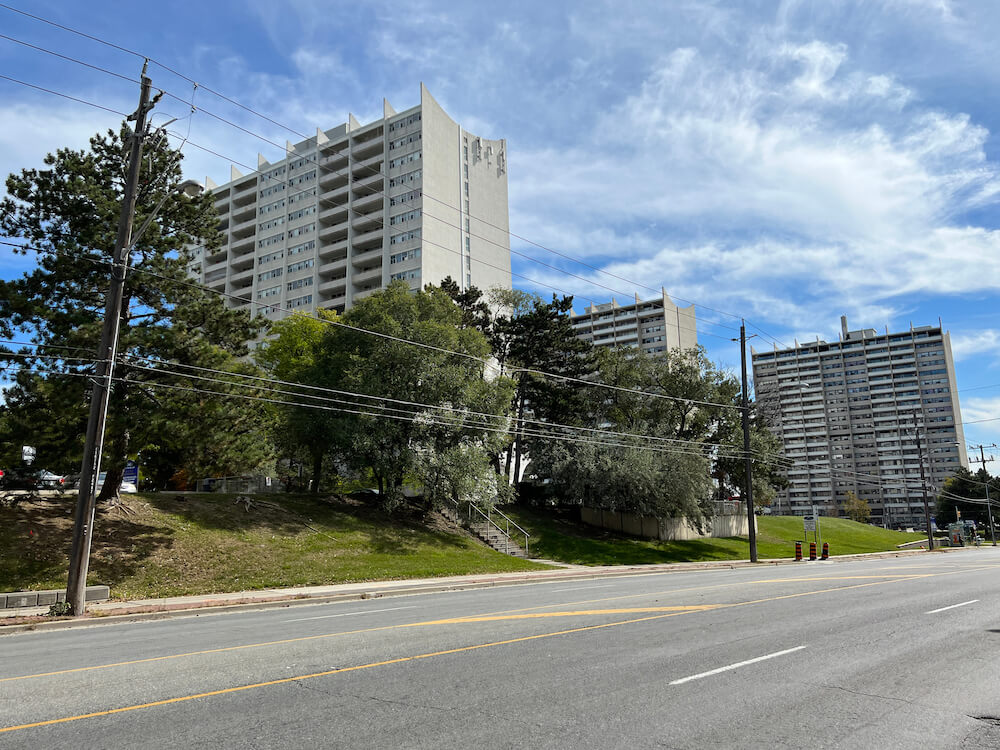 Parks, Shopping, History, and More
Downsview has an incredible history as a Canadian military base and a bright future as a residential neighbourhood for all walks of life. Downsview Park gives the area a stunning venue for festivals, races, and outdoor recreation. Similarly, the parks that sprawl along rivers and ravines give the area an undeniable beauty. The North York Sheridan Mall and Downsview Shopping Centre are more than enough for all your shopping needs, and there are grocery stores evenly distributed across the neighbourhood. There is no shortage of housing options, and public transit to downtown from Downsview is just one subway ride away.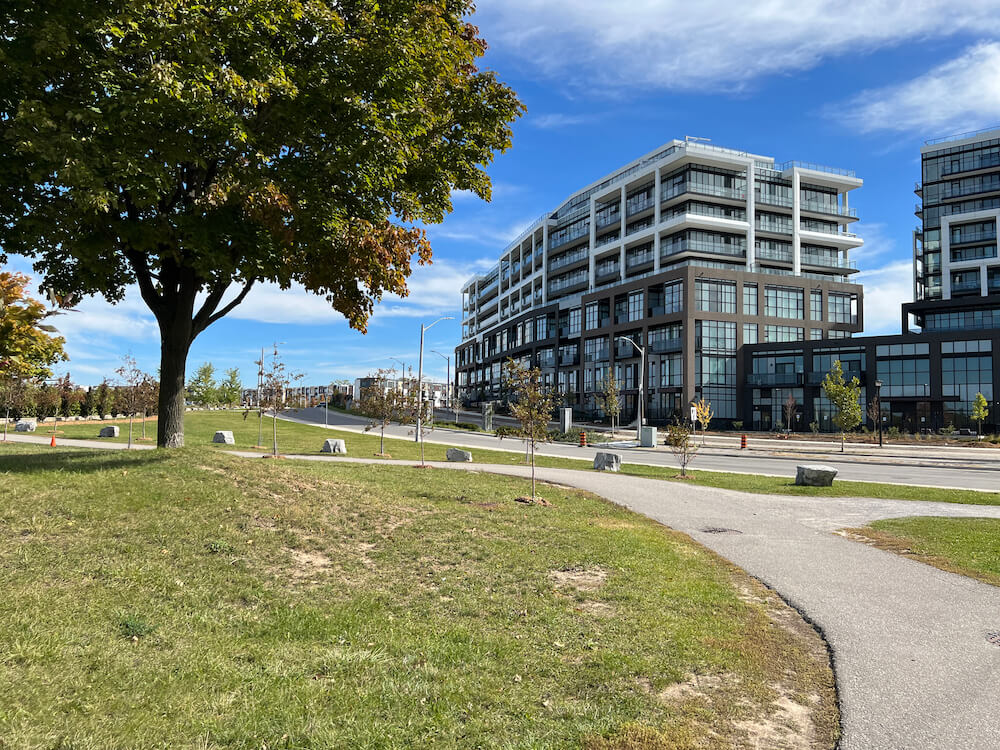 Frequently Asked Questions
What is Downsview, Toronto, known for?
Downsview is known today for its history as a military base and testing ground for state-of-the-art aviation technology.
Why is it called Downsview?
The name comes from a farm called Downs View that was owned by John Perkins Bull. John Perkins Bull was a justice of the peace in the mid-1800s and named his farm after the view of the rolling hills in the area.