Mississauga City Centre Neighbourhood Guide: Big City Living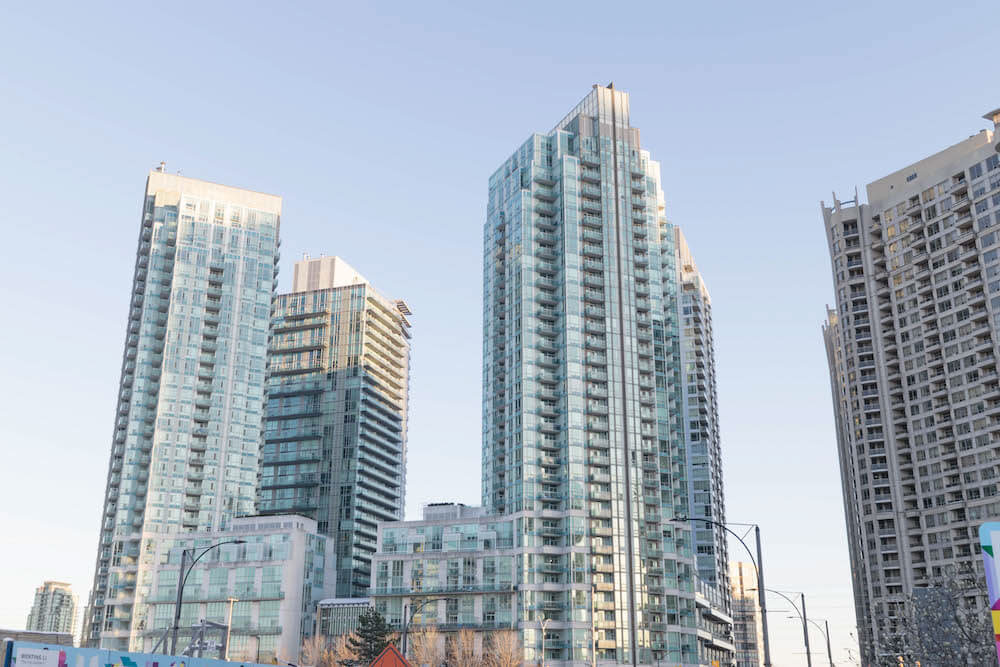 Image of Mississauga City Centre
Neighbourhood At a Glance: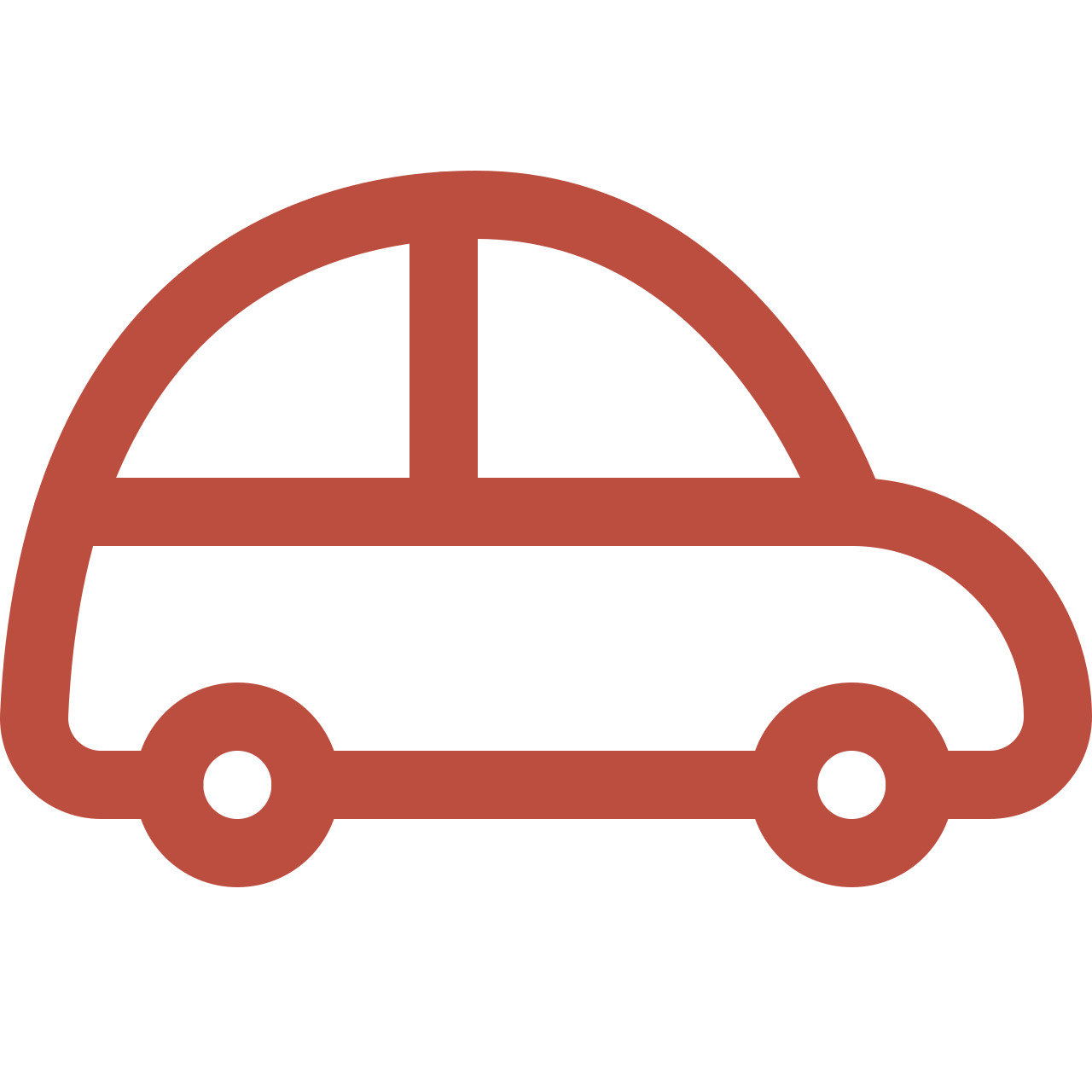 Average Commute Time
It takes roughly 30 minutes by car to reach Union Station, and about an hour by public transit.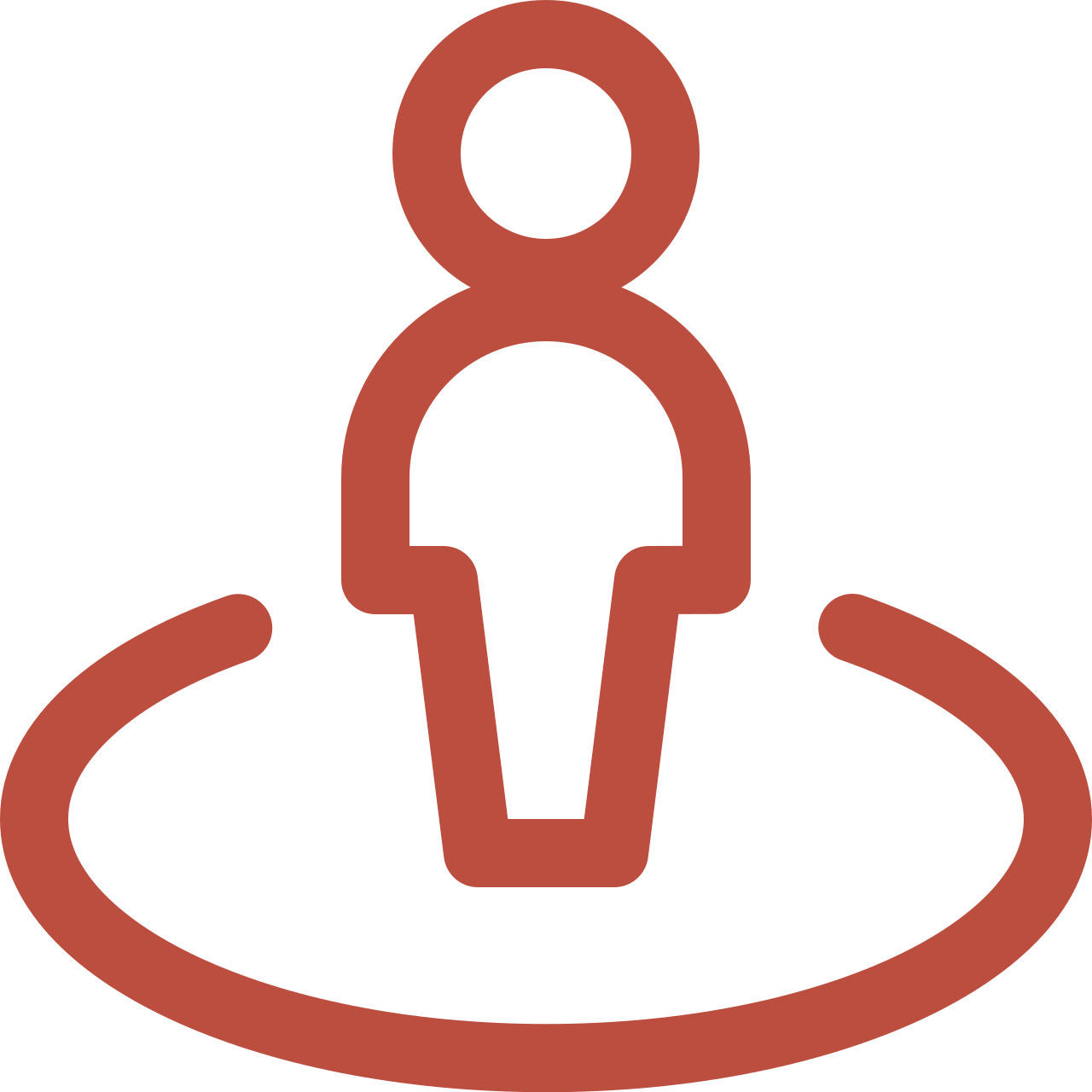 Lifestyle
Residents have premier shopping, art exhibits, and dining minutes from their door.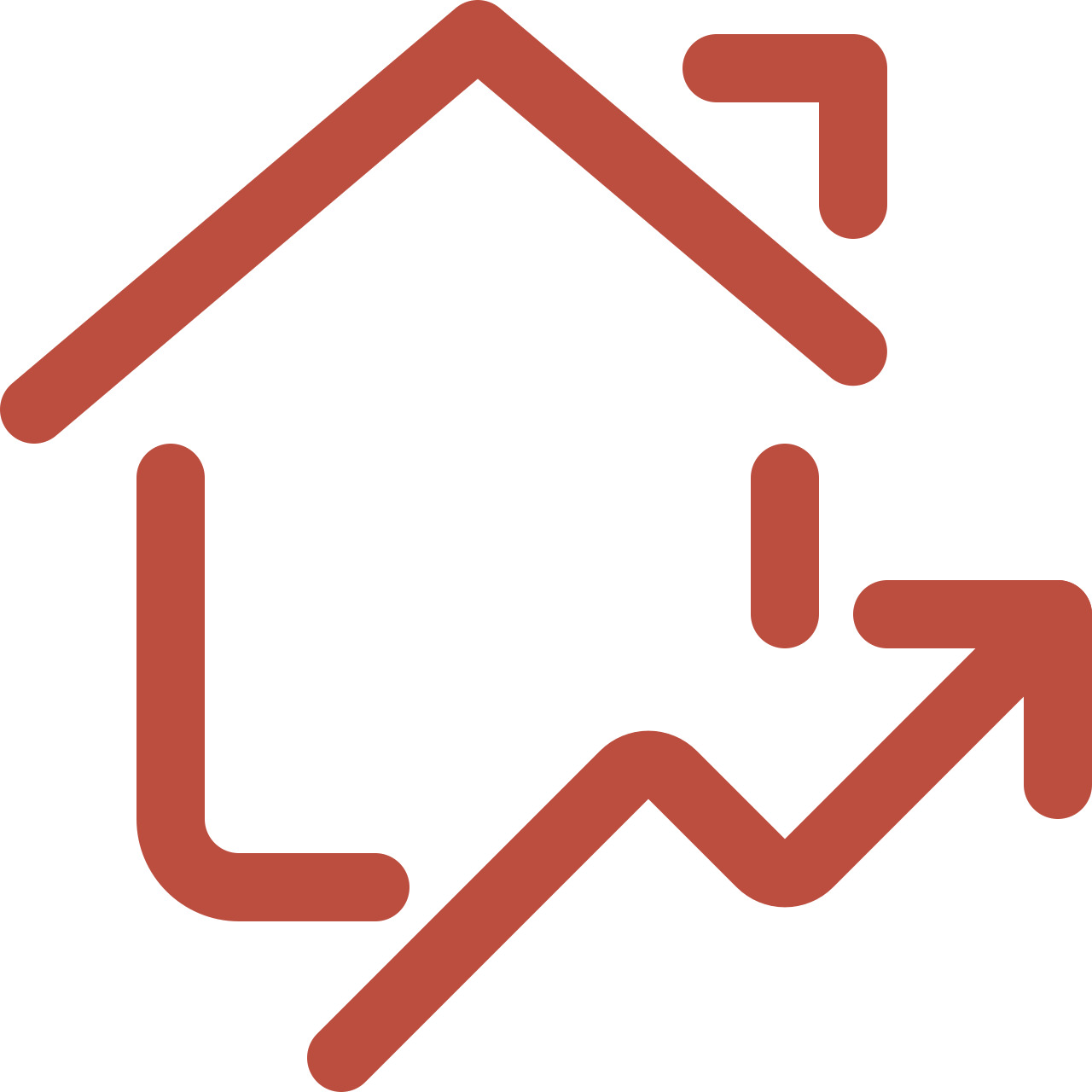 The Housing Market
The housing market is mostly highrise condominiums and apartment buildings, with a few townhouses.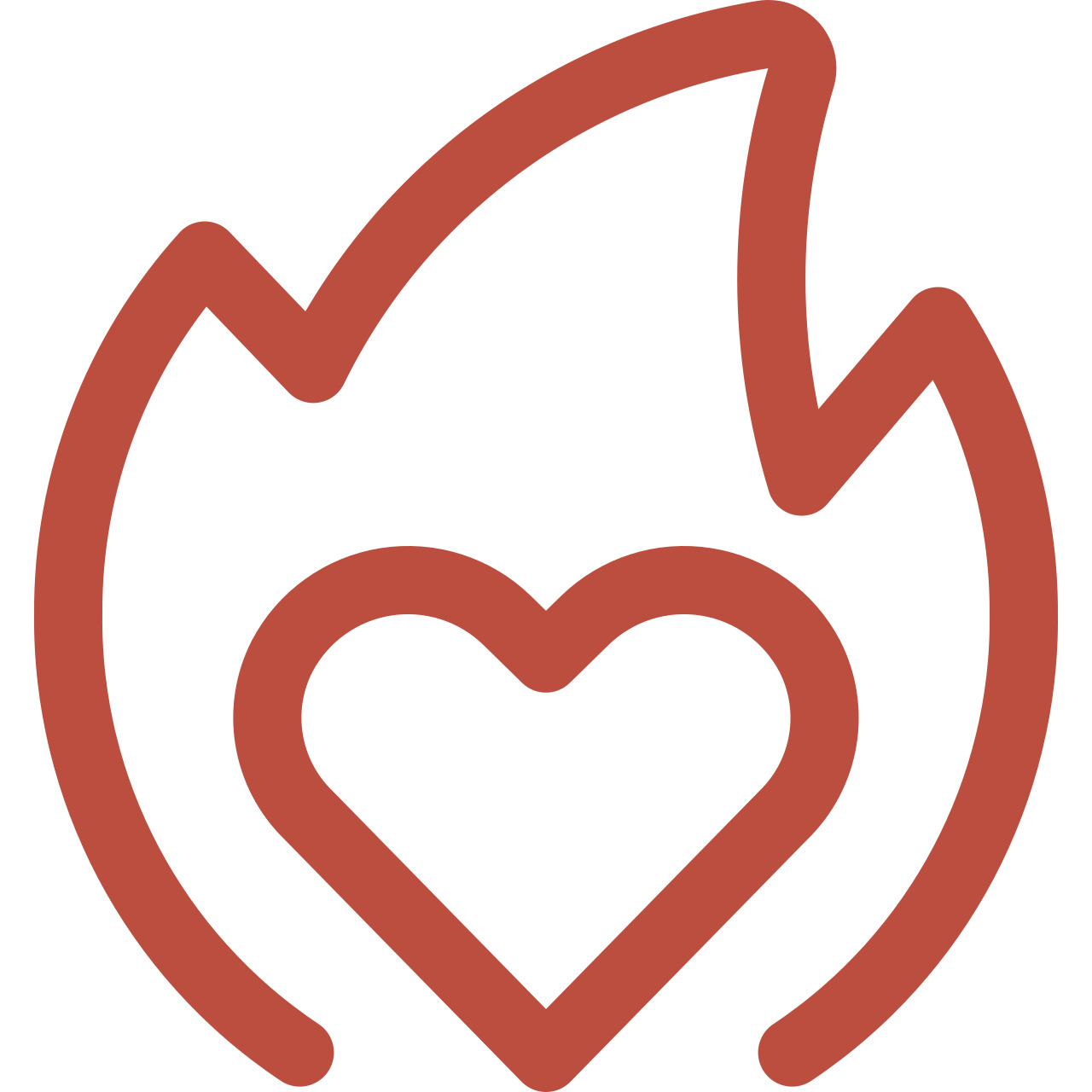 What You'll Love
You'll love the fast-paced energy of the city with fine dining, retail, and amenities close by.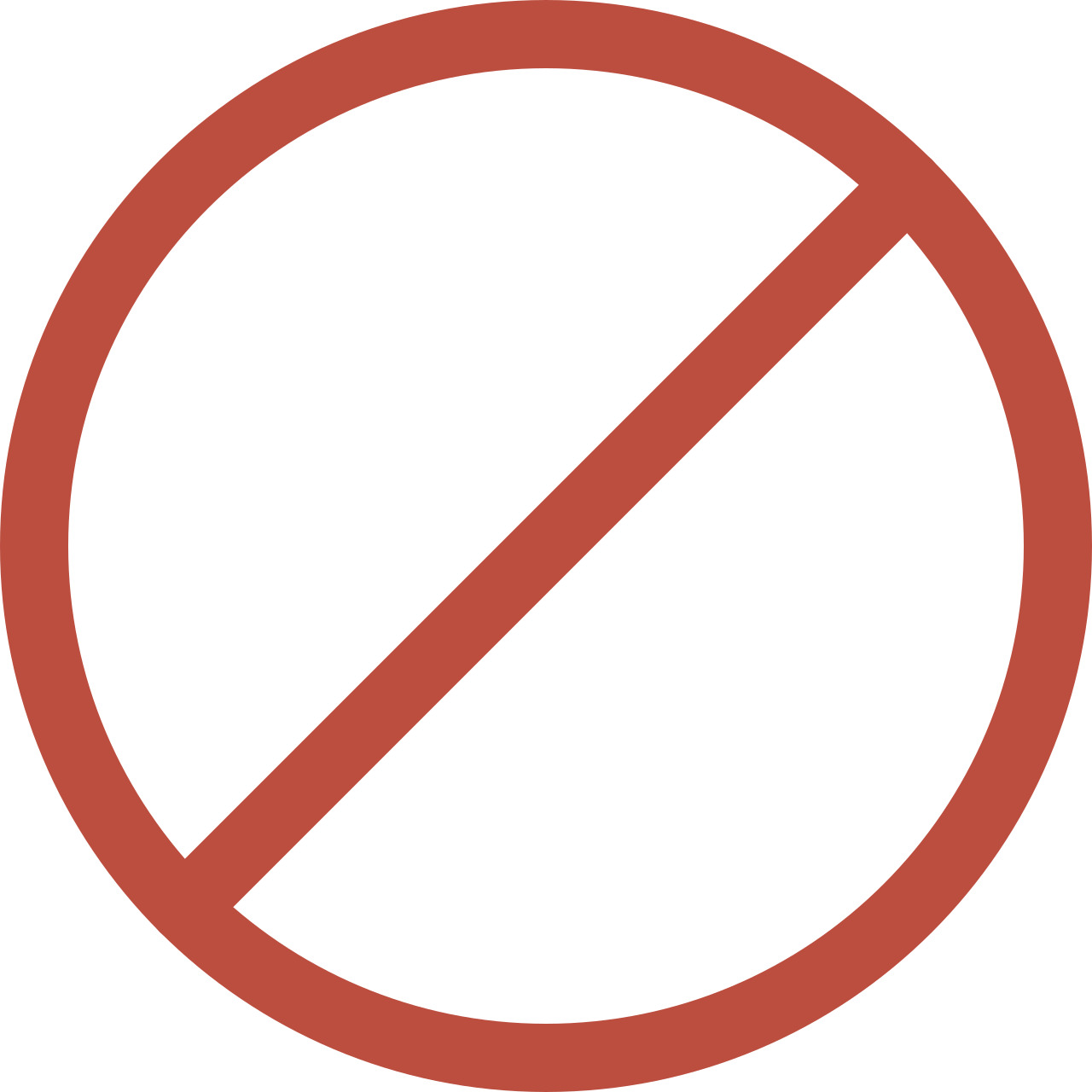 What Not To Expect
You won't find quiet roads and homes with large, private yards in the area.

It's easy to see how City Centre draws people in with its impressive skyline, Square One Shopping Centre, and internationally acclaimed architecture. City Centre really does have it all. This masterfully planned neighbourhood has strategic pedestrian walkways, vast green space, public art, shopping centres, art centres, and higher-learning facilities. It's clear that this is one of the Greater Toronto Area's (GTA) liveliest neighbourhoods.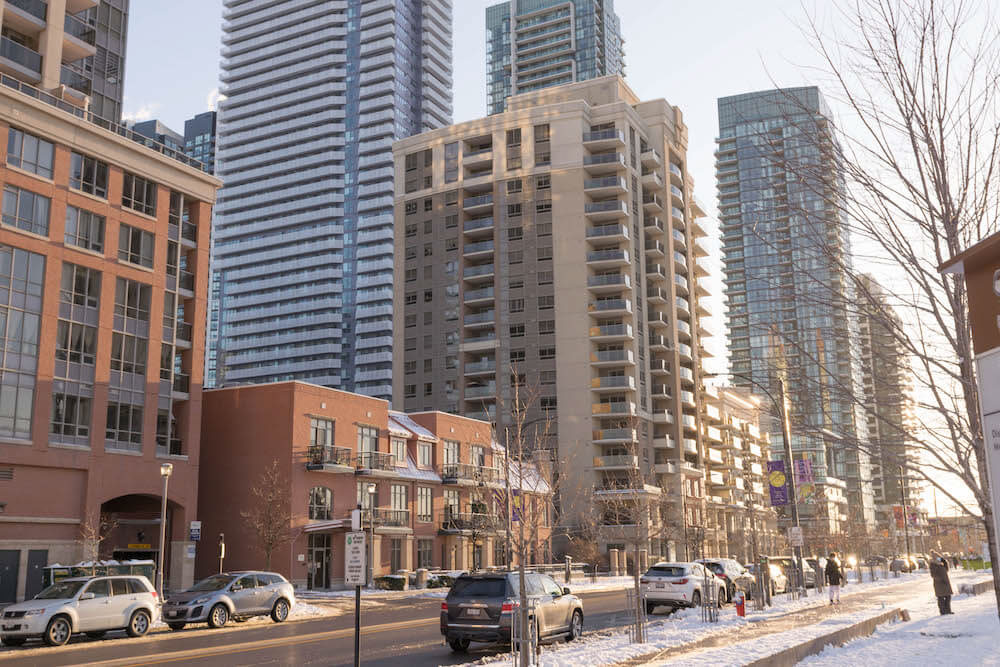 When the prodigious Square One Shopping Centre first opened in 1973 farmers' fields and a smattering of houses surrounded it. When the Mississauga Civic Centre was opened in 1987, City Centre became the local seat of government and grew in popularity. The Duke and Duchess of York were even in attendance for the opening of the centre. Fun fact: A road that runs through the city, Duke of York Boulevard, was renamed in their honour.
Despite the area's massive growth, the majority of residential development happened more recently. The Daniels Corporation's award-winning nine-hectare City Centre neighbourhood came with every amenity residents need to work, live comfortably, and enjoy easy access to recreational facilities.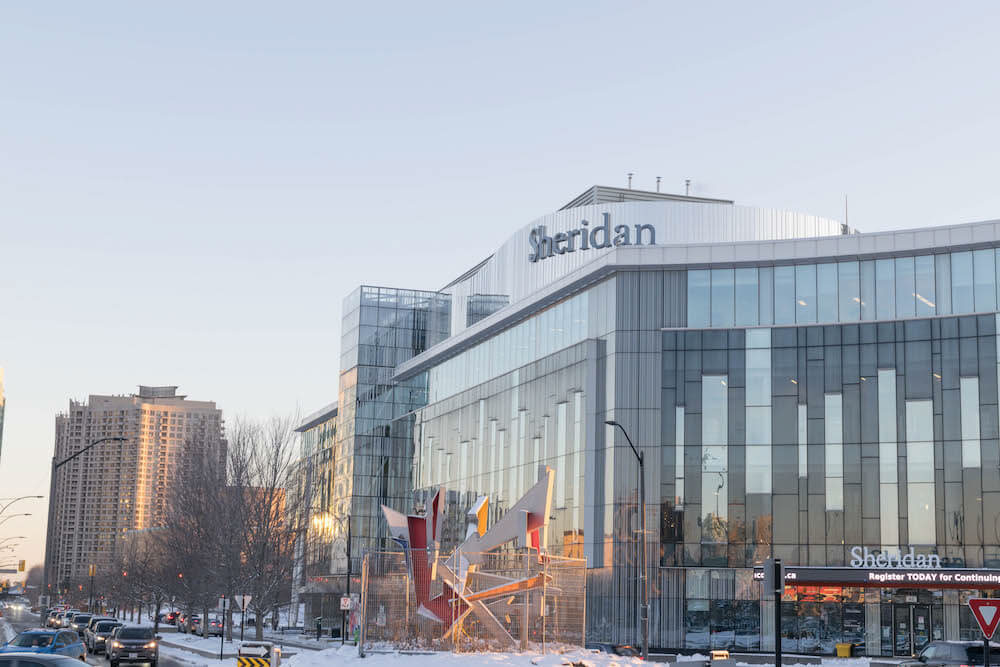 Condos are the main form of real estate in City Centre since it has the highest density and largest amount of highrise condominiums of any Mississauga neighbourhood. There are pockets of modern townhomes available as well, but what you'll mainly find are apartments and condos. The Absolute World towers are a great example of the city planners' use of cutting-edge architecture. Lovingly referred to as the "Marilyn Monroe Towers" for their curved shape, the Absolute World towers are a landmark for residents. They add a futuristic element to the City Centre neighbourhood.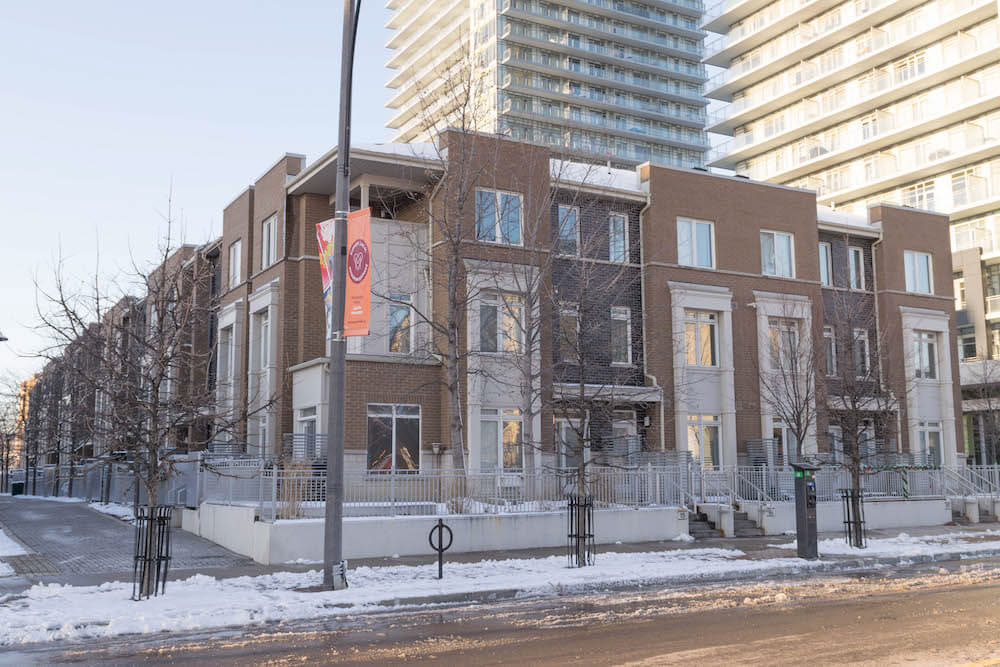 Things to Do in Mississauga City Centre
At the heart of the neighbourhood is the Mississauga Civic Centre, which serves as the seat of local government and Celebration Square park. Also within the core is the Square One Shopping Centre, the Living Arts Centre (LAC), and the Central Library, proving again that City Centre has everything you'd ever need.
The City Centre neighbourhood is not only a great area for retail, it's also home to a thriving artist community. This is thanks in part to the Living Arts Centre. Located on Living Arts Drive, the LAC is a not-for-profit, charitable organization serving the area with a large atrium, three presentation theatres, seven professional craft studios, and an in-house restaurant. The centre also offers a host of professional and recreational classes for all ages as well as art exhibits throughout the year. Other groups such as the Mississauga Choral Society and the Mississauga Symphony Orchestra also use the space. There are even meeting and conference rooms available for other community and business groups.
The Square One Shopping Centre, located on City Centre Drive, is the largest indoor shopping centre in Ontario. With over 320 shops, services, dining options, and entertainment outlets, Square One is recognized as the premier fashion and lifestyle location in the GTA. Chain stores like Hudson's Bay and Aritzia are anchors for the mall, though you'll find higher-end retailers like Coach and even more affordable stores like UNIQLO.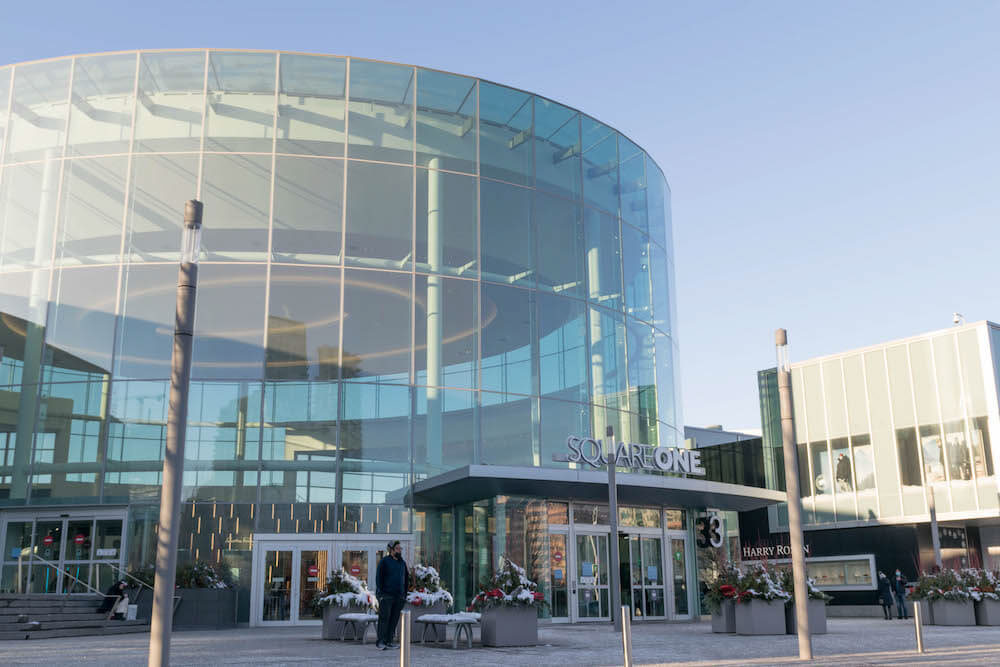 It should come as no surprise that the majority of eateries are located within the Square One Shopping Centre. The centre hosts a wide variety of dining options from fast food staples like A&W to higher-end options like Earls. Earls is a sleek, stylish bar and grill serving comfort food from around the world. It's a great option for family dinners, business lunches, and date nights. There are also some more niche options within the mall like The Pie Commission. On the first floor of the centre, The Pie Commission is a highly rated location serving fresh and frozen meat and vegetable pies.
Outside of the Square One Shopping Centre, there are still many eating options. One standout restaurant is Gyu-Kaku Japanese BBQ. In the Kingsway Consulting building on Burnhamthorpe Road, Gyu-Kaku offers shared plates of meat and vegetables along with a personal grill installed in every table. It's a great option for dates, catching up with friends, and family dinners.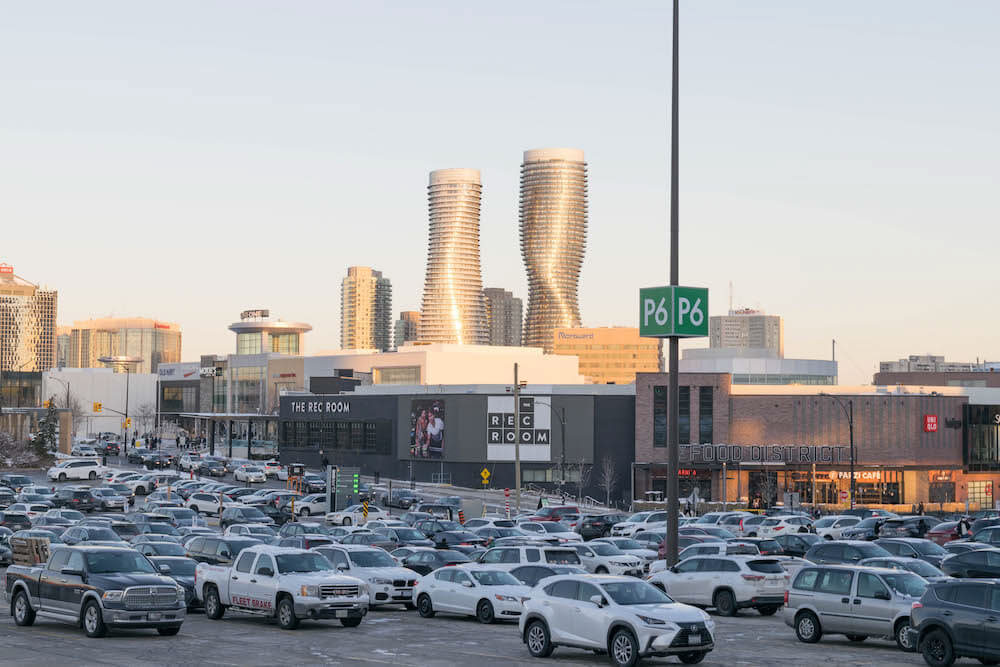 City Centre has lovely parks for its residents to enjoy. One of them is Kariya Park. Opened in 1992, Kariya Park was created to honour the twin-city relationship between Mississauga and Kariya, Japan. The park is located in the middle of the city and features a pond and pedestrian path.
Another park of note is Celebration Square. Celebration Square, on City Centre Drive, offers locals an outdoor public space that doubles as an event venue. There's a wading pond that is open in the summer months and then frozen over in the winter to become a skating rink. In the upper area of Celebration Square is the Queen Elizabeth II Jubilee Garden — a green space with shaded resting areas for the community to enjoy.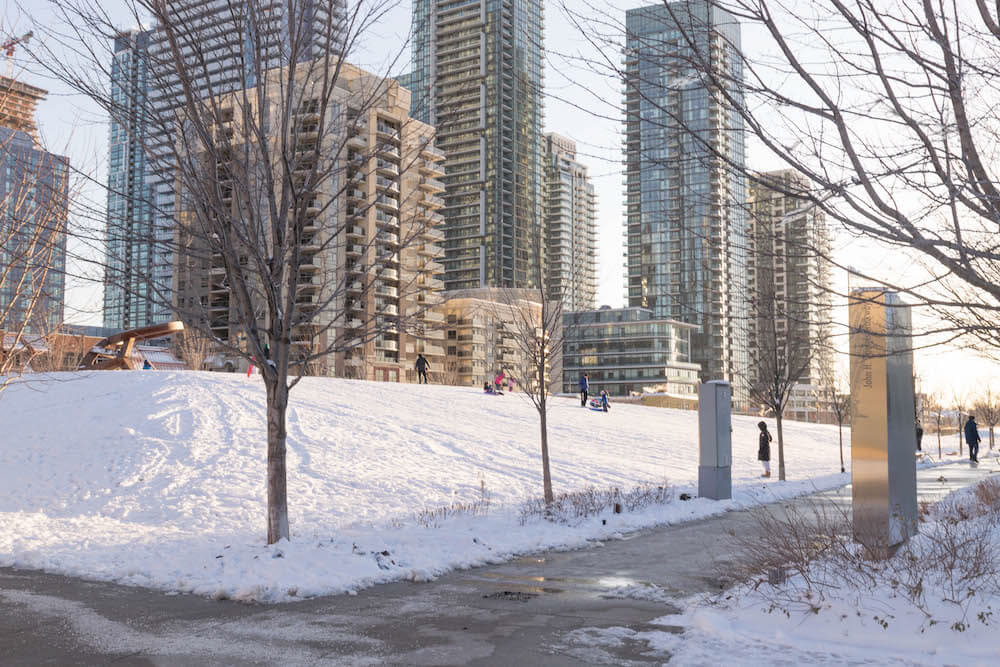 There's a lot to do in the City Centre neighbourhood: outdoor skating in the winter at Celebration Square, painting classes offered at the Living Arts Centre, shopping at Square One, and learning at the Central Library. Just 10 minutes outside the core, locals can watch the Ontario Hockey League team Mississauga Steelheads play in Creditview, a neighbouring subdivision.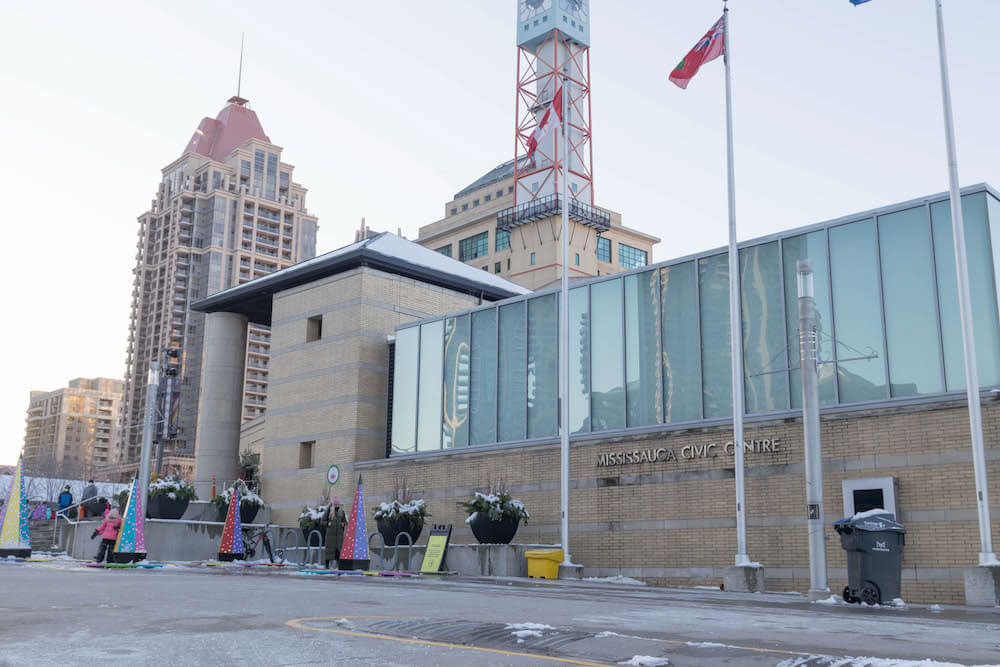 Thanks to the major GO Transit Bus Terminal in the Square One Shopping Centre and 21 MiWay bus routes City Centre residents have many options for their commutes. For those who drive, the two major roads are Hurontario Street and Burnhamthorpe Road, as well as Highway 403, which forms the northern border of the neighbourhood.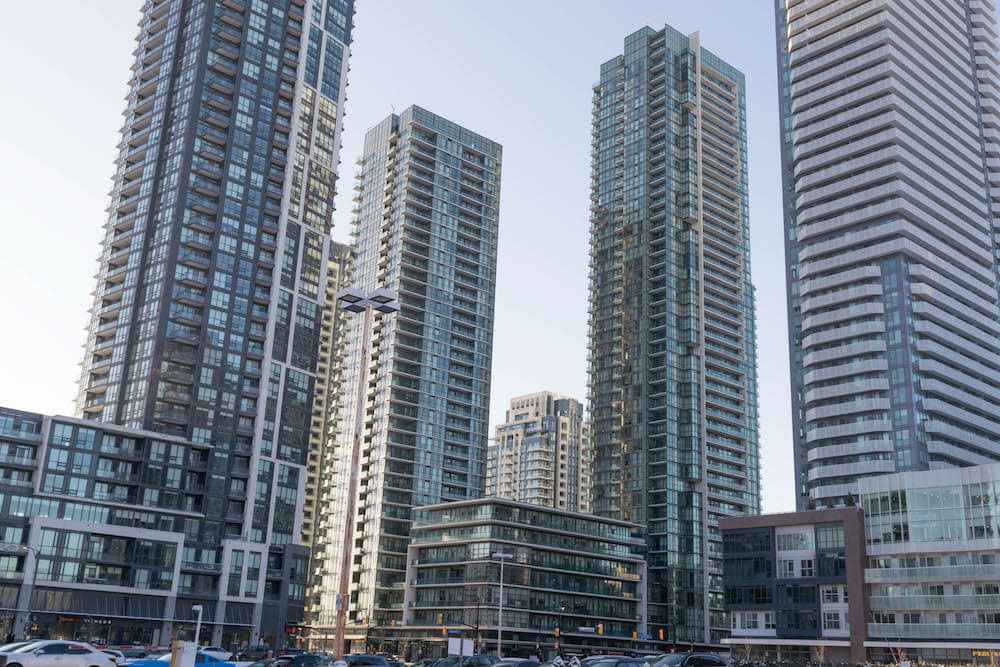 It's easy to understand the hype around City Centre. From its skyline that you can see from kilometres away, to its easy access to public transit and commuter highways and abundant amenities, City Centre really has it all.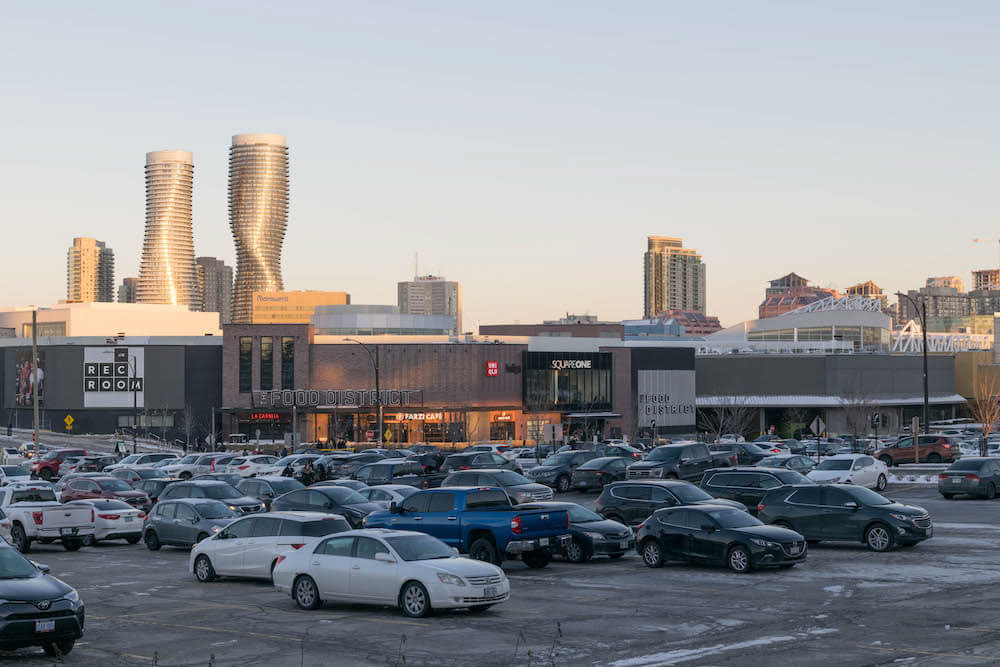 Frequently Asked Questions
What is City Centre, Mississauga, known for?
City Centre is known for its large shopping, arts, and learning facilities.
Why is it called City Centre?
City Centre gets its name from being the seat of local government in Mississauga.