Lisgar, Mississauga Neighbourhood Guide: New And Ready For You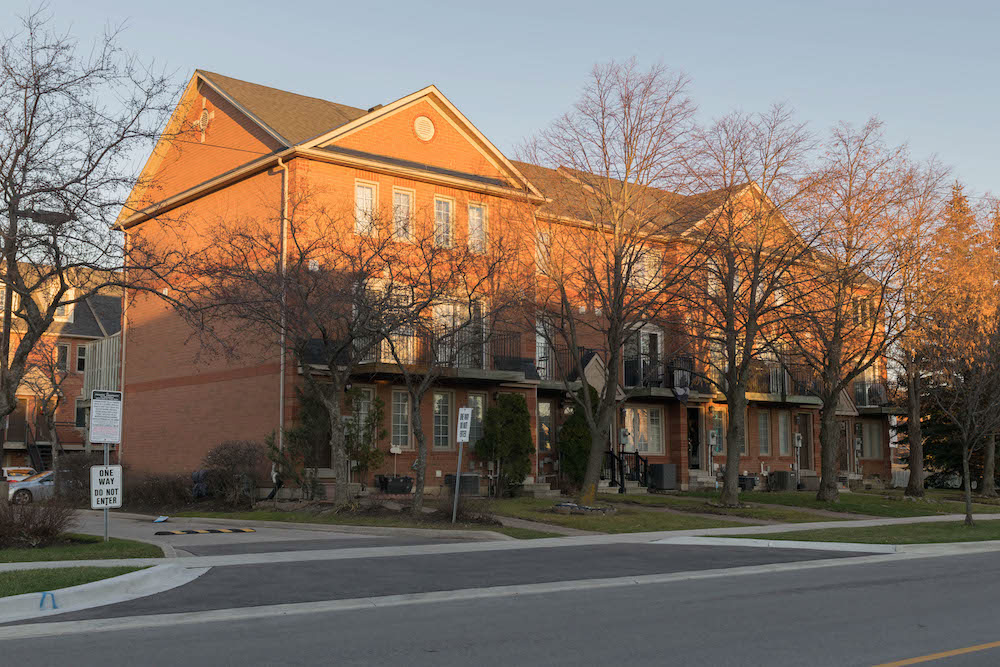 Neighbourhood At a Glance: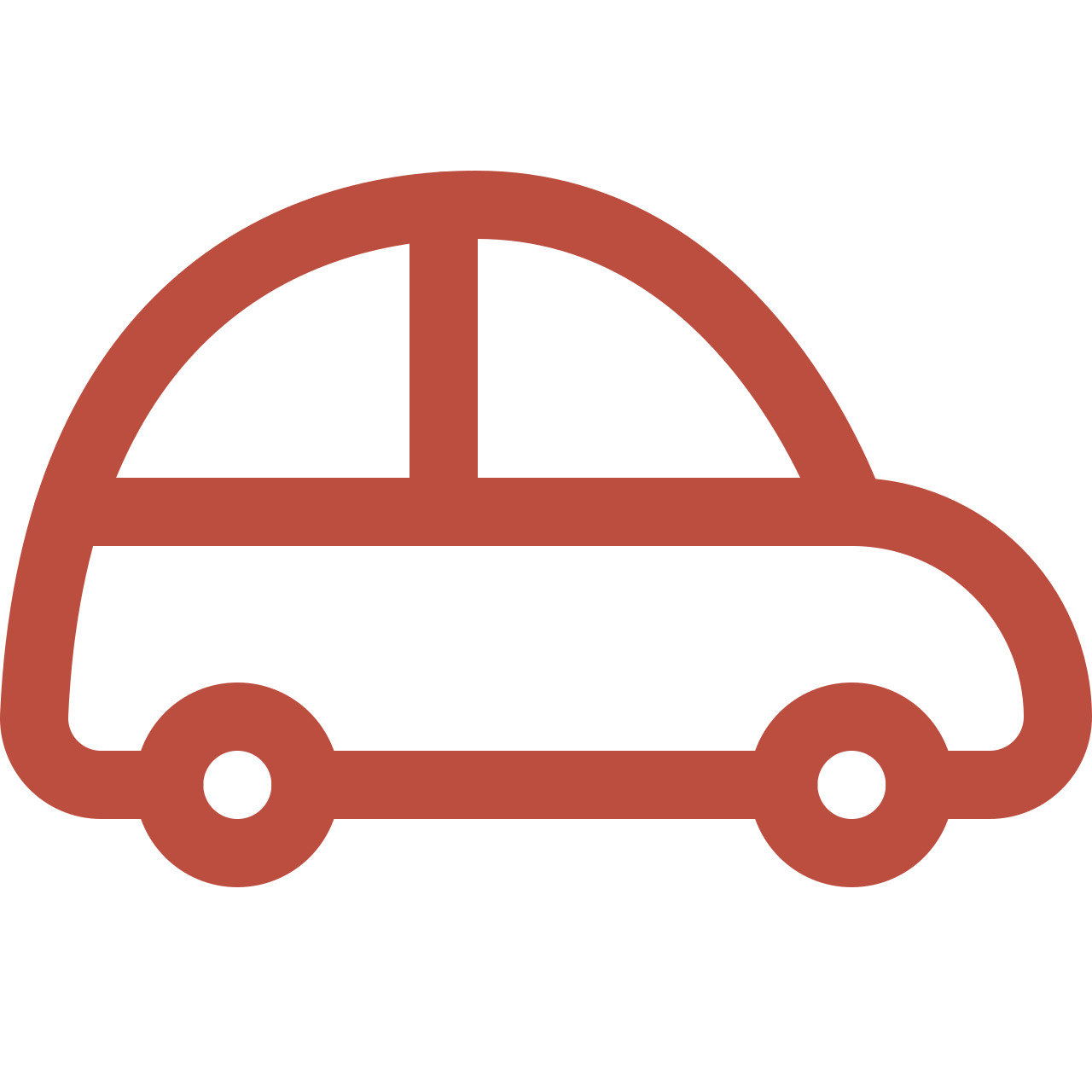 Average Commute Time
Union Station can be reached in 45 minutes by car and double that by public transit.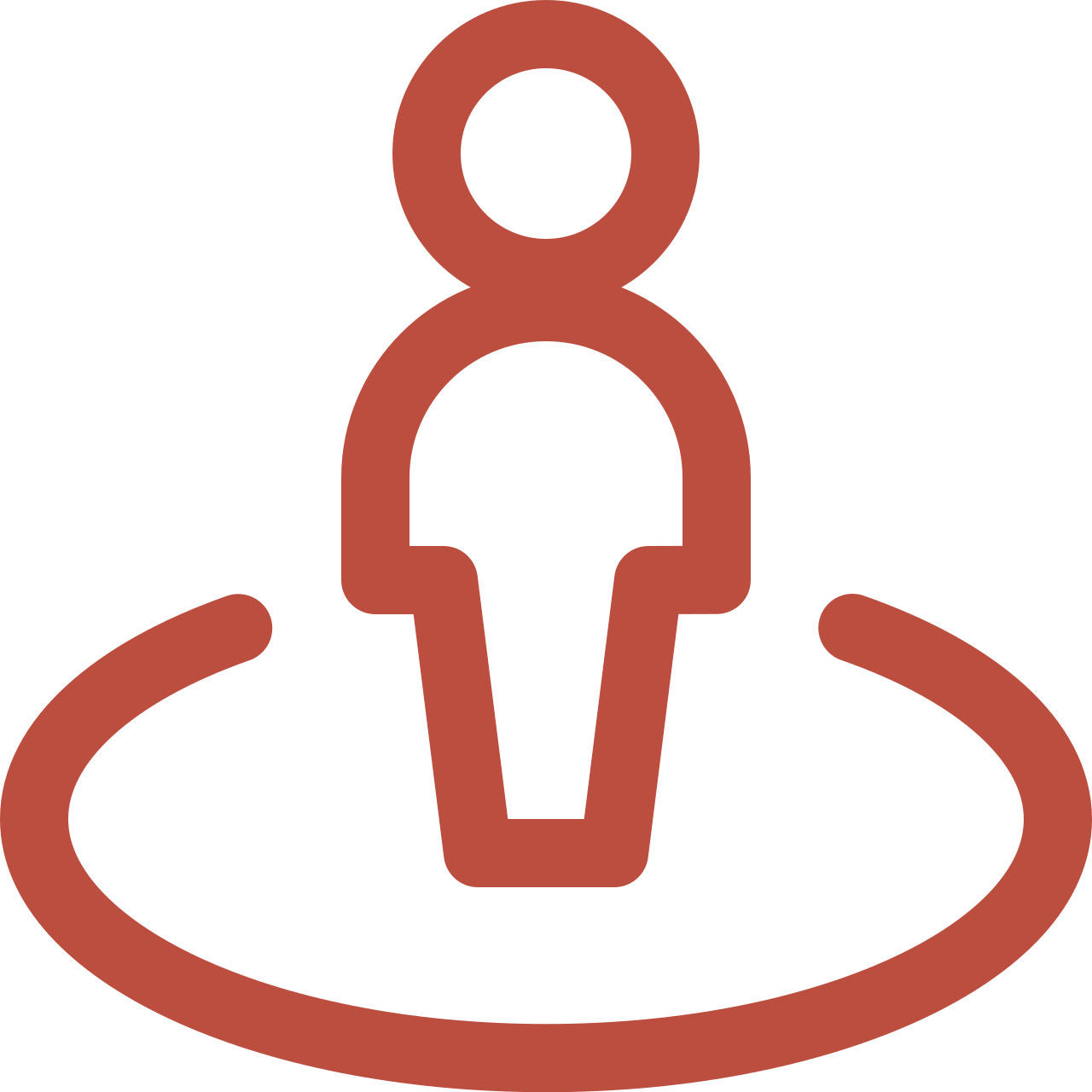 Lifestyle
Peaceful suburban living on the western reaches of Mississauga.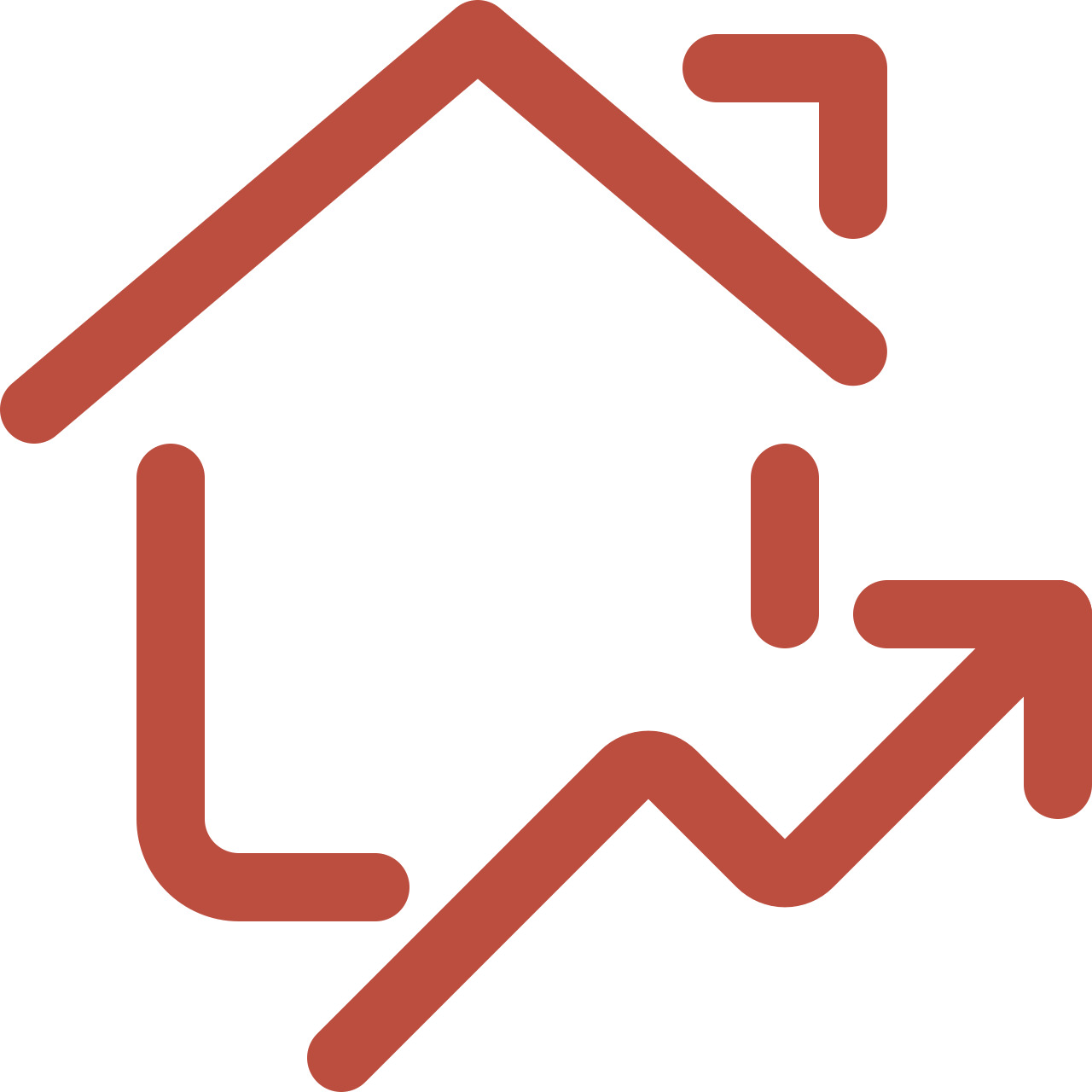 The Housing Market
A mixture of row houses and two-storey, detached homes built post-1970.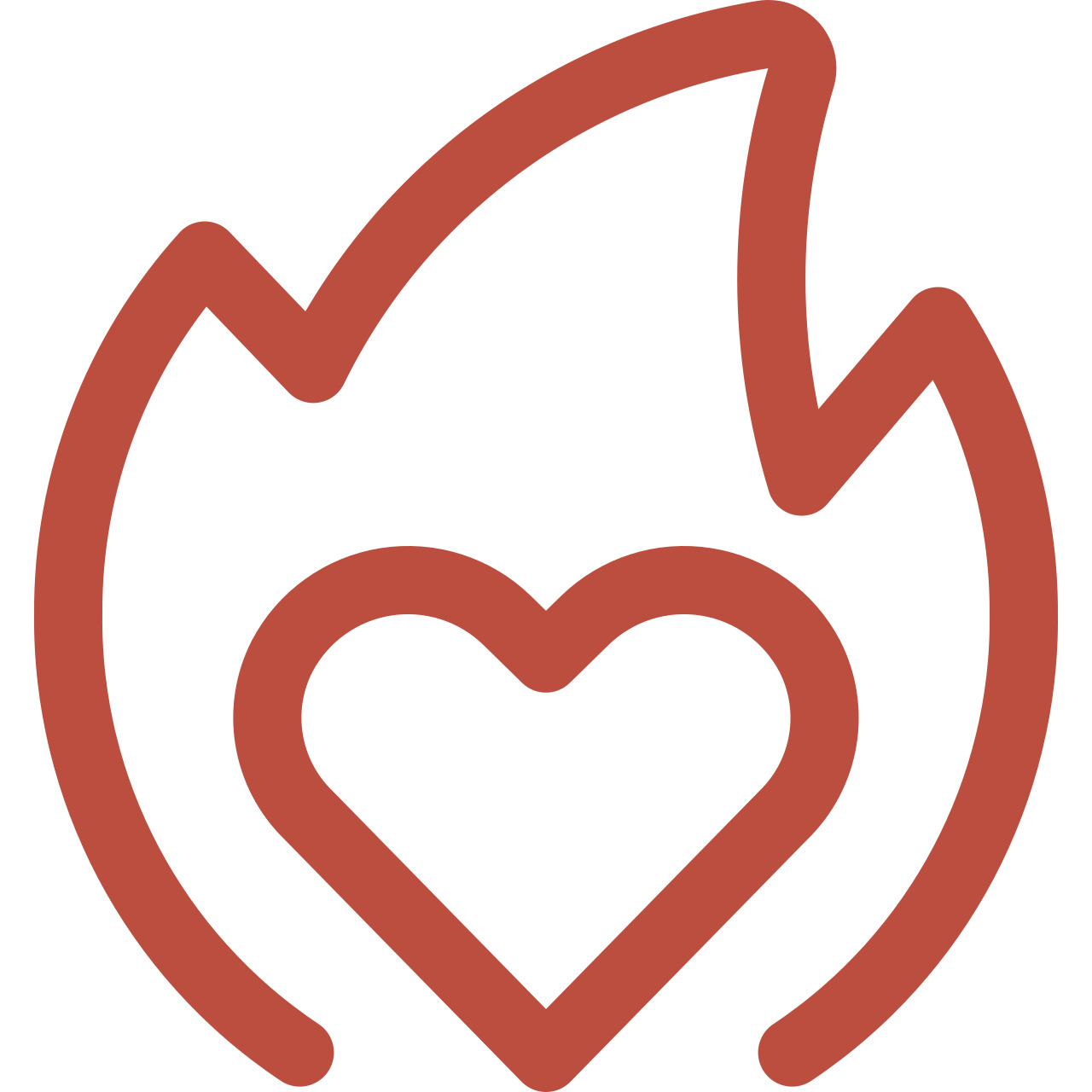 What You'll Love
There are many shopping areas to buy your groceries and household essentials.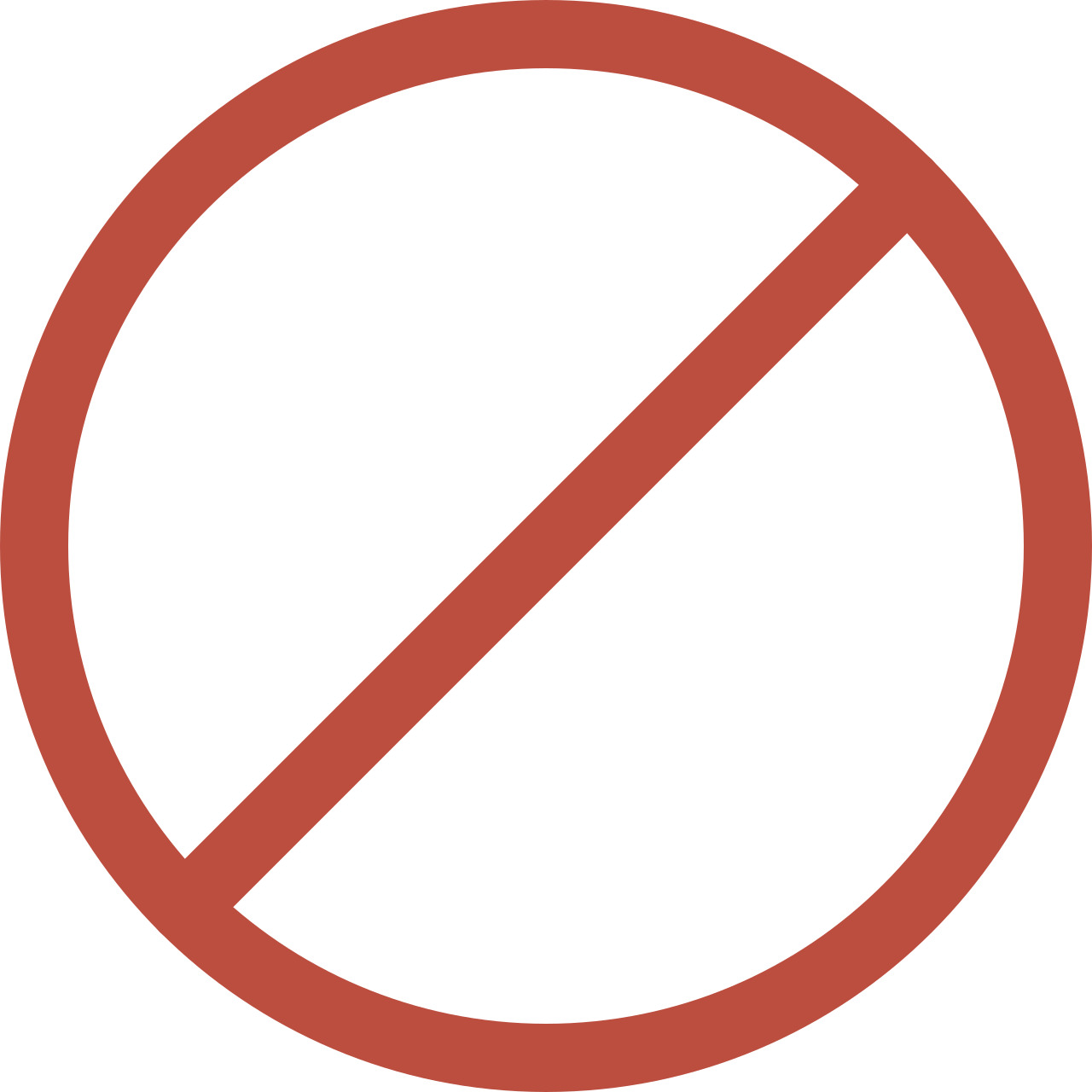 What Not To Expect
There isn't a downtown area with clubs or bars for late-night partying.

This is a modern, residential community with everything you need to live a comfortable life. Lisgar is close to two well-equipped shopping centres where you can purchase groceries, clothing, and housewares. These commercial areas also have restaurants featuring a range of cuisines from Mediterranean to Caribbean. There are also many chain restaurants if you prefer their convenience and reliability. The Meadowvale Community Centre has recreational facilities for skating, swimming, and many other sports, making it easy to pursue an active lifestyle. Additionally, Lisgar is close to public transit routes and major highways so your trip to downtown Toronto will be smooth and traffic-free.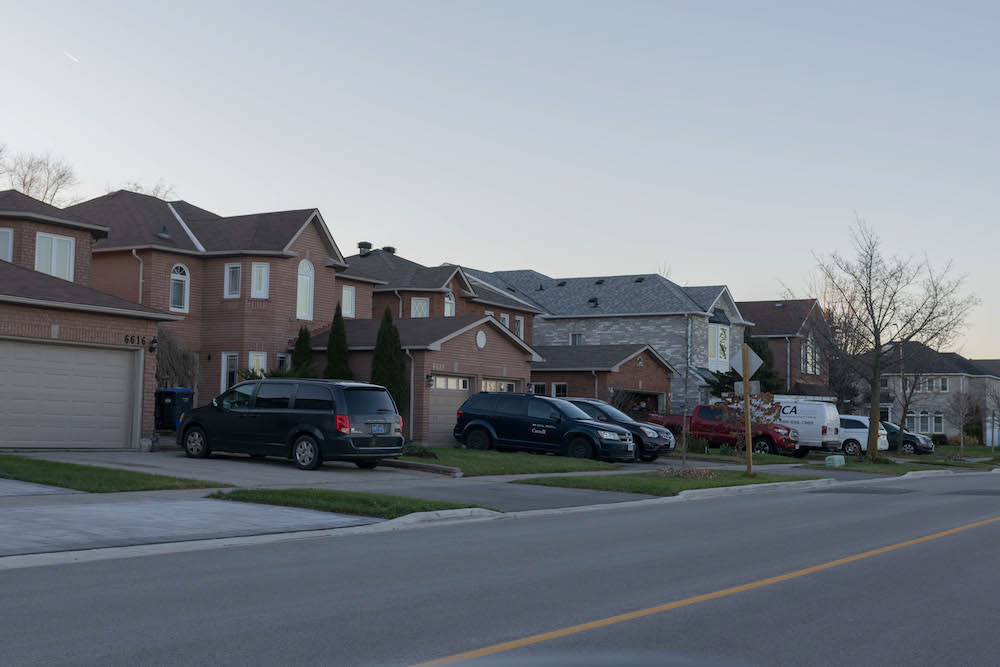 The British Crown purchased the land in present-day Mississauga from the Mississaugas of the Credit in a treaty signed in 1806. The treaty promised the Mississaugas goods and exclusive fishing access to water sources in the area. By the 20th century, Mississauga was incorporated into Toronto Township. As the city grew, Mississauga itself was officially incorporated as a city in 1974. Lisgar was a small hamlet in the northwest part of Mississauga mainly occupied by farming families. The farmland was developed into residential communities starting in the 1970s and continues to expand.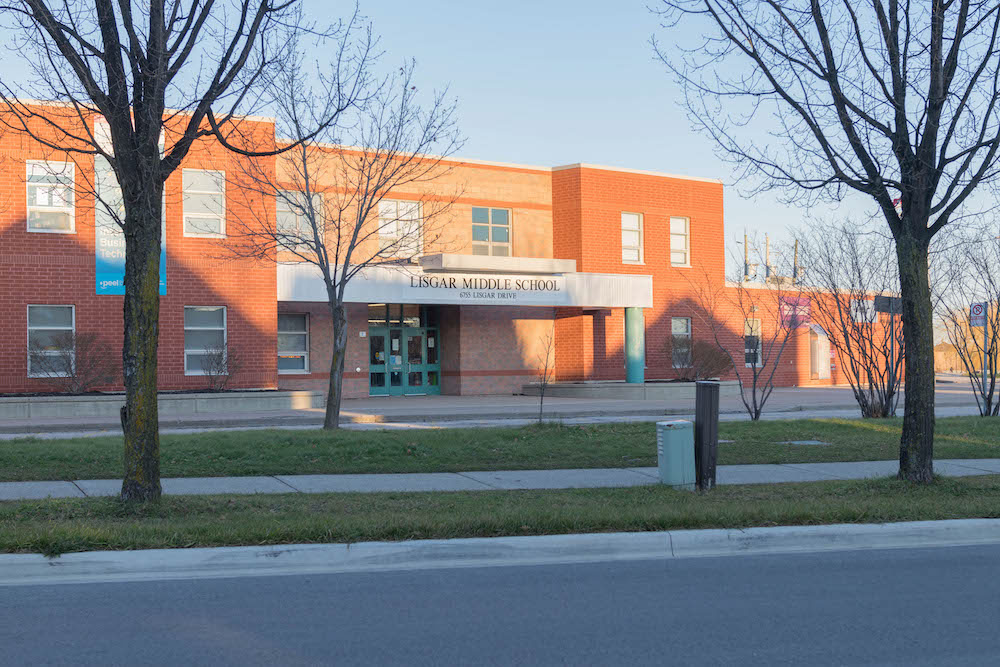 There are several types of homes in this area including townhomes and two-storey, detached buildings. Most of the detached homes are new and have brick siding with a front porch. These porches are often accompanied by pillars or an archway on the front steps leading to the driveway. Most of the houses are designed with Craftsman-style architecture characterized by triangular roofs, overhanging eaves, and a covered front porch. While much of this area is residential, there are also sections with farmland as well as commercial spaces occupied by malls, businesses, and office buildings.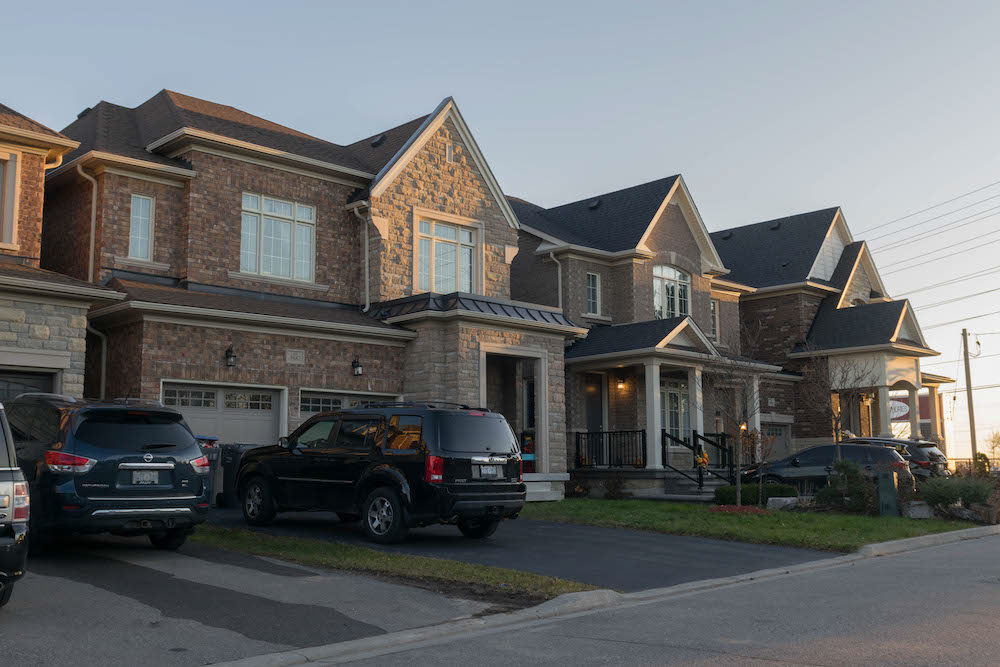 As a part of Mississauga, Lisgar enjoys all the city's events and festivals. A popular, 50-year-old celebration in Mississauga is the Bread & Honey Festival. Held annually in June, this street festival celebrates the humble history of pioneers who constructed mills in the area to provide bread for the community. The event has a parade, a stage for music performances, a beer garden, and a midway with rides and carnival games. Other features of this festival include a petting zoo, a stage for various performances, and food vendors from around the community. This is one of Toronto's oldest festivals and attracts over 50,000 participants every year.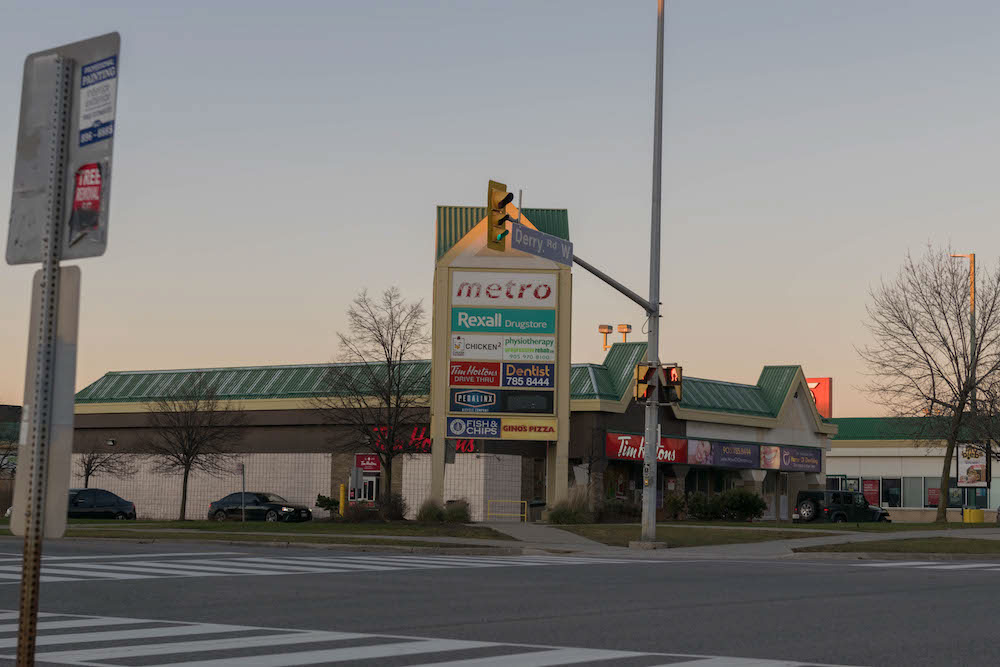 There are many large stores on the northwest side of Lisgar where Winston Churchill Boulevard intersects with the MacDonald-Cartier Freeway. Here, you can buy your groceries at Real Canadian Superstore and home goods at Winners & HomeSense, Marshalls, and Bed Bath & Beyond. This area also has a Walmart Supercentre, Toys"R"Us, Best Buy, and The Home Depot. Meadowvale Town Centre is another shopping area on the east side of Lisgar. This is where you can find a Metro, a Canadian Tire, and Your Dollar Store. If you've got a sweet tooth, you might stop by Little Bit of Britain, a candy store just around the corner from the Metro.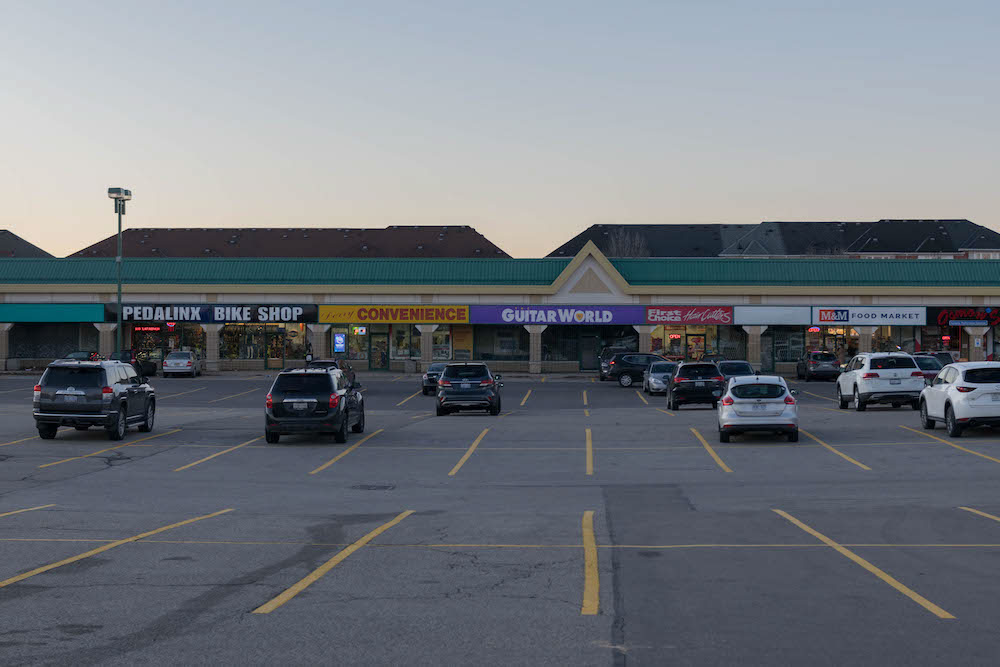 The commercial area on the north side of town has many chain restaurants like Montana's, Hero Certified Burgers, Freshii, and The Keg Steakhouse + Bar. One independent restaurant here is Pamier Kabob Argentia, an Afghani venue serving generous portions of grilled chicken, rice, and vegetables. Not far from here you will find Lazeez Shawarma, a Mediterranean restaurant with wraps, salads, and platters on the menu. Some of the eateries in Meadowvale Town Centre include Cora, a breakfast spot, and Pho Mi 289, a Vietnamese restaurant. This mall also has Potluck Caribbean Cuisine where you can order Jamaican favourites like jerk chicken with rice and peas.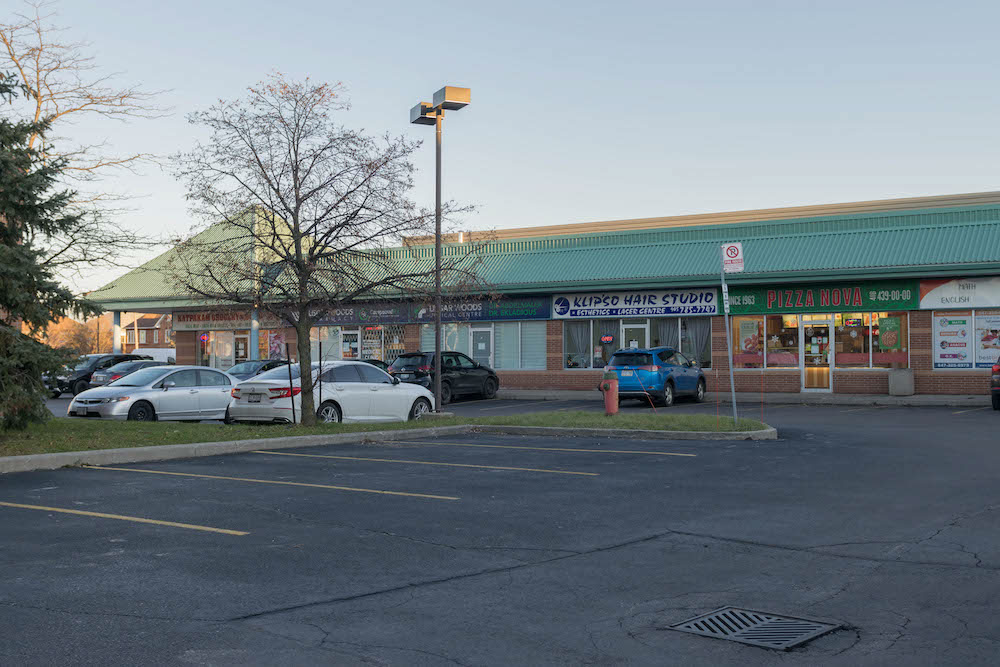 Lisgar Fields is a large natural area next to Lisgar Middle School. The park has two soccer fields, a baseball diamond, and four tennis courts. It also has a playground with a sandbox, swings, and three half-basketball courts. One of the pathways in Lisgar Fields continues north toward Forest Park. You can follow this trail for around a kilometre before arriving in Stonewood Park or Buttonbush Park. If you like walking through the woods, you might stop by Eden Woods Park, which has a small forest with a trail. This park also has a baseball diamond and soccer fields. Eden Woods Park is across the street from Union Park, which has a playground, a skate park, and a pavilion providing shade.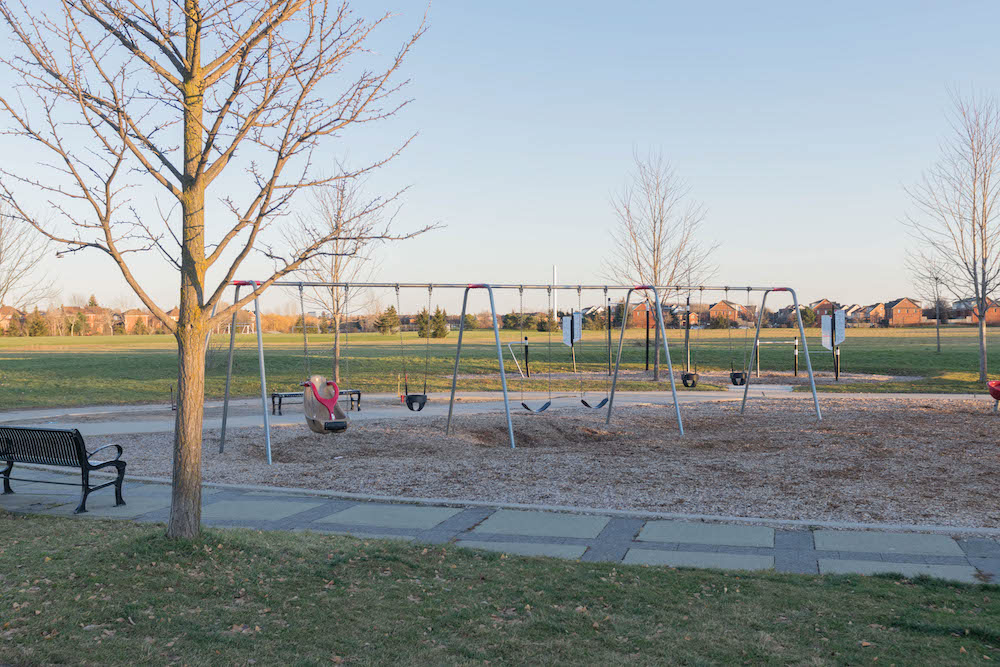 Meadowvale Community Centre is the nearest recreational facility for residents of Lisgar. This centre has a 25-metre lane swimming pool and a library. There's also an ice rink available for public skating. The skating arena offers Learn to Skate programs. The fitness rooms at the centre have treadmills, arc trainers, weight machines, and free weights. There's a gymnasium for hosting basketball, volleyball, and indoor soccer, as well as a climate-controlled indoor walking track for all-year use. Some of the outdoor amenities at this community centre include a full-sized basketball court, a splash pad, and seasonal washrooms.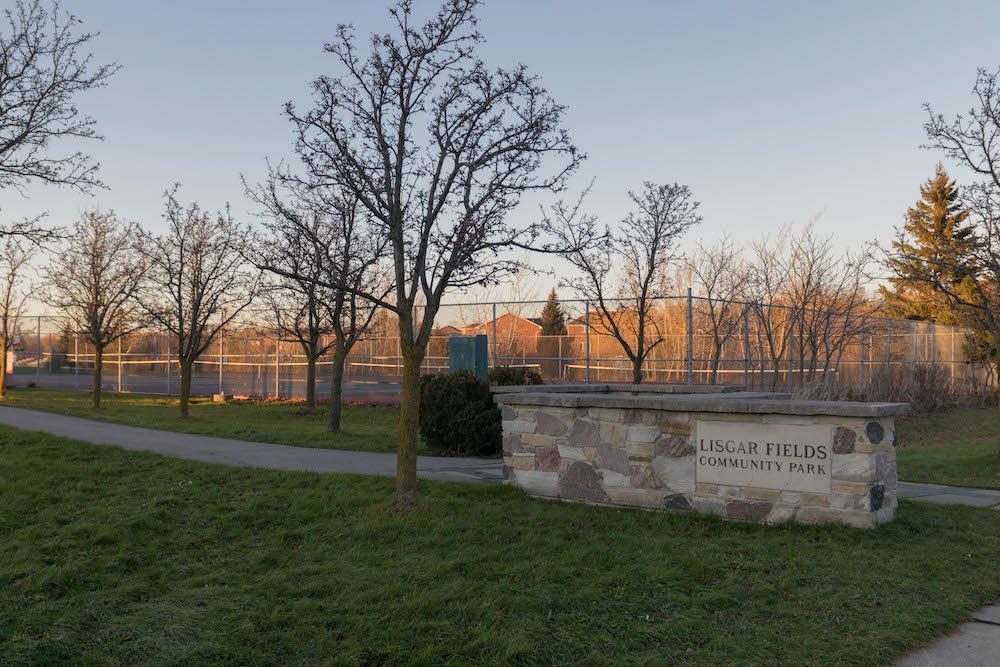 The approximately 45-minute drive to downtown Toronto from Lisgar starts by making your way west and getting onto Highway 407. After a minute or two, you will merge onto Highway 401 going east. Stay on the 401 for about 20 minutes before you get onto Highway 427 going south. Eventually, this highway intersects with the Gardiner Expressway, where you will eventually exit off a northbound street to reach downtown Toronto. If you're arriving by public transit, you're in luck since Milton GO Station has a stop on Derry Road on the north side of town. This bus will take you to Union Station.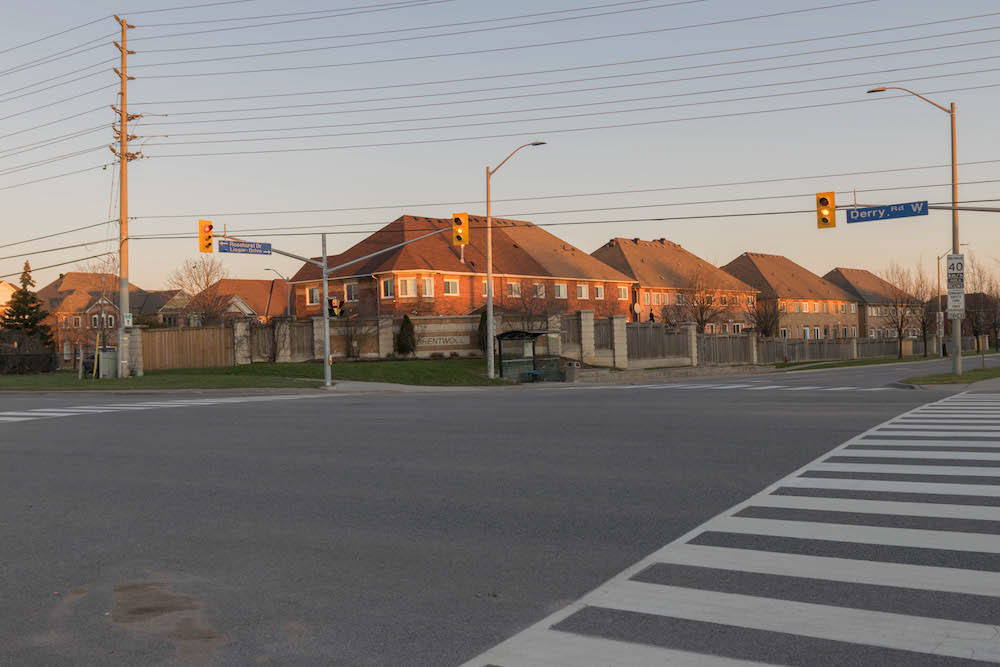 A Suburb Close to Farmland
Lisgar is a fully-stocked community. There's a shopping centre on both the north and south sides of the neighbourhood and both of these centres have great restaurants for sit-down and takeout meals. Green space is easy to find next to schools, and many have wooded areas for exploring and enjoying wildlife. There are also long trails winding through the community for your runs, strolls, or daily walks with your dog. Another positive feature of Lisgar is its proximity to highways and bus routes, making your trip into downtown Toronto easy. As part of the City of Mississauga, Lisgar enjoys many community events and festivals like the Bread & Honey Festival.
Frequently Asked Questions
What is Lisgar, Mississauga, known for?
This is a newer part of Mississauga with some newly constructed homes and shopping centres.
Why is it called Lisgar?
This community is named after Lord Lisgar, a former administrator of Canada in the time of British dominion. Lisgar was a significant figure in mediating the Louis Riel rebellion as well as an Irish-American raid of Canada in 1870.