Greensborough, Markham Neighbourhood Guide: An Expertly Designed Community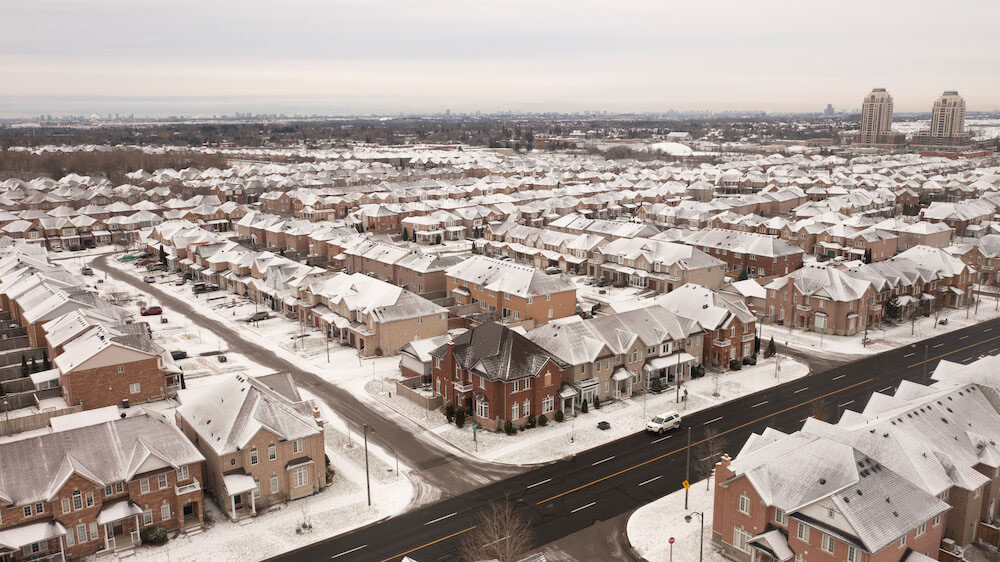 Neighbourhood At a Glance: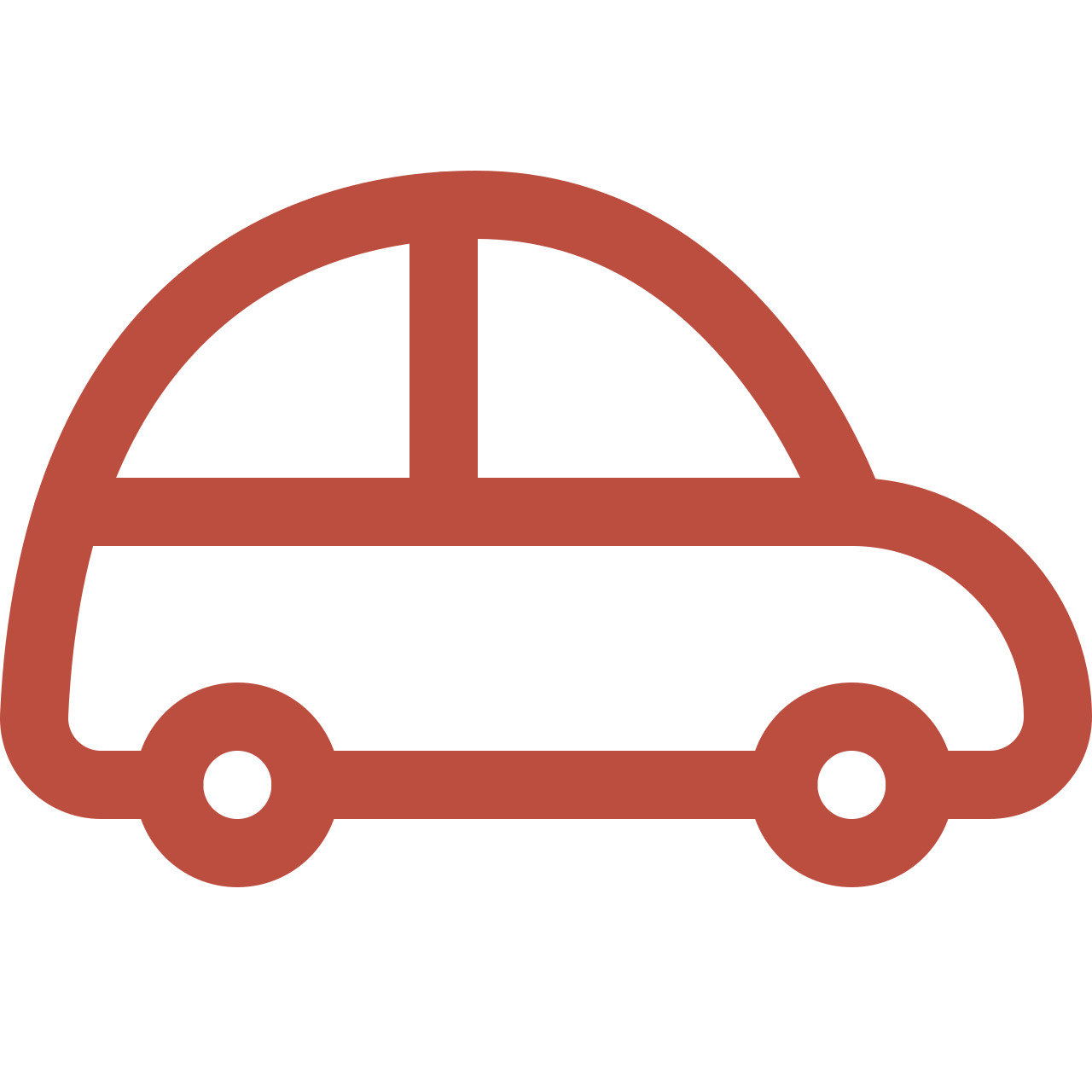 Average Commute Time
Union Station can be reached in about 30 minutes by car and around 50 minutes by public transit.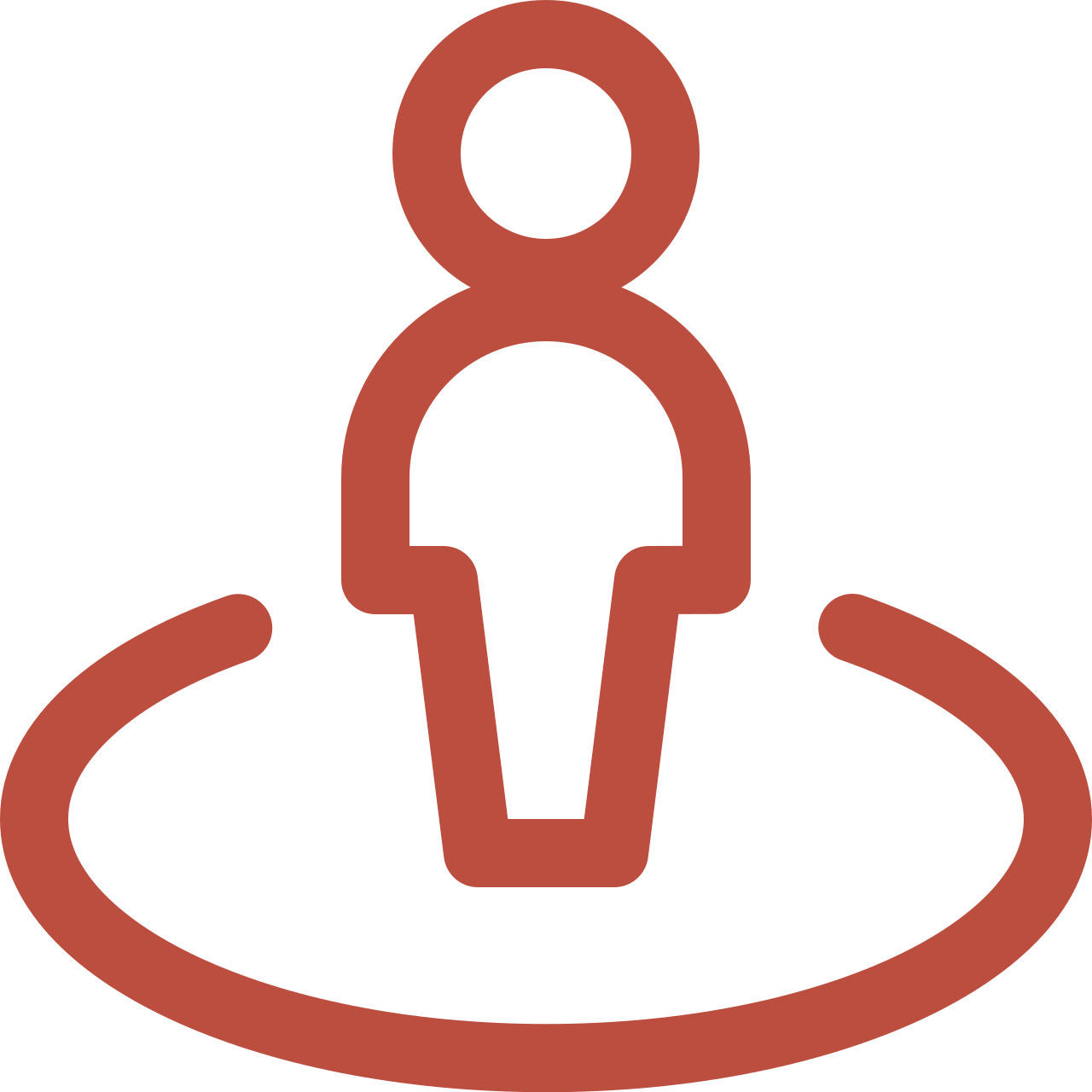 Lifestyle
An abundance of parks and green space focus on recreation.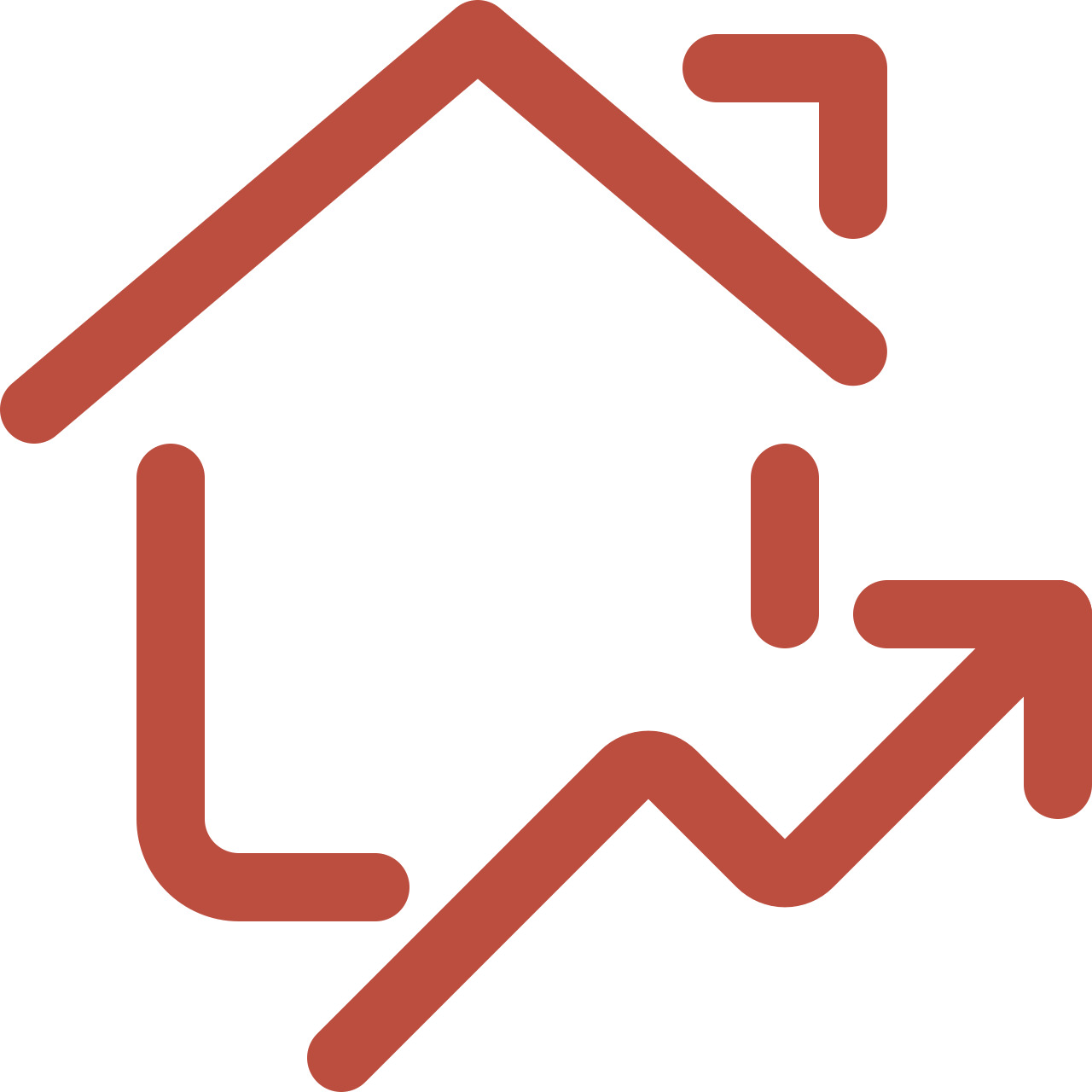 The Housing Market
Low-rise condos, townhomes, bungalows, and detached houses.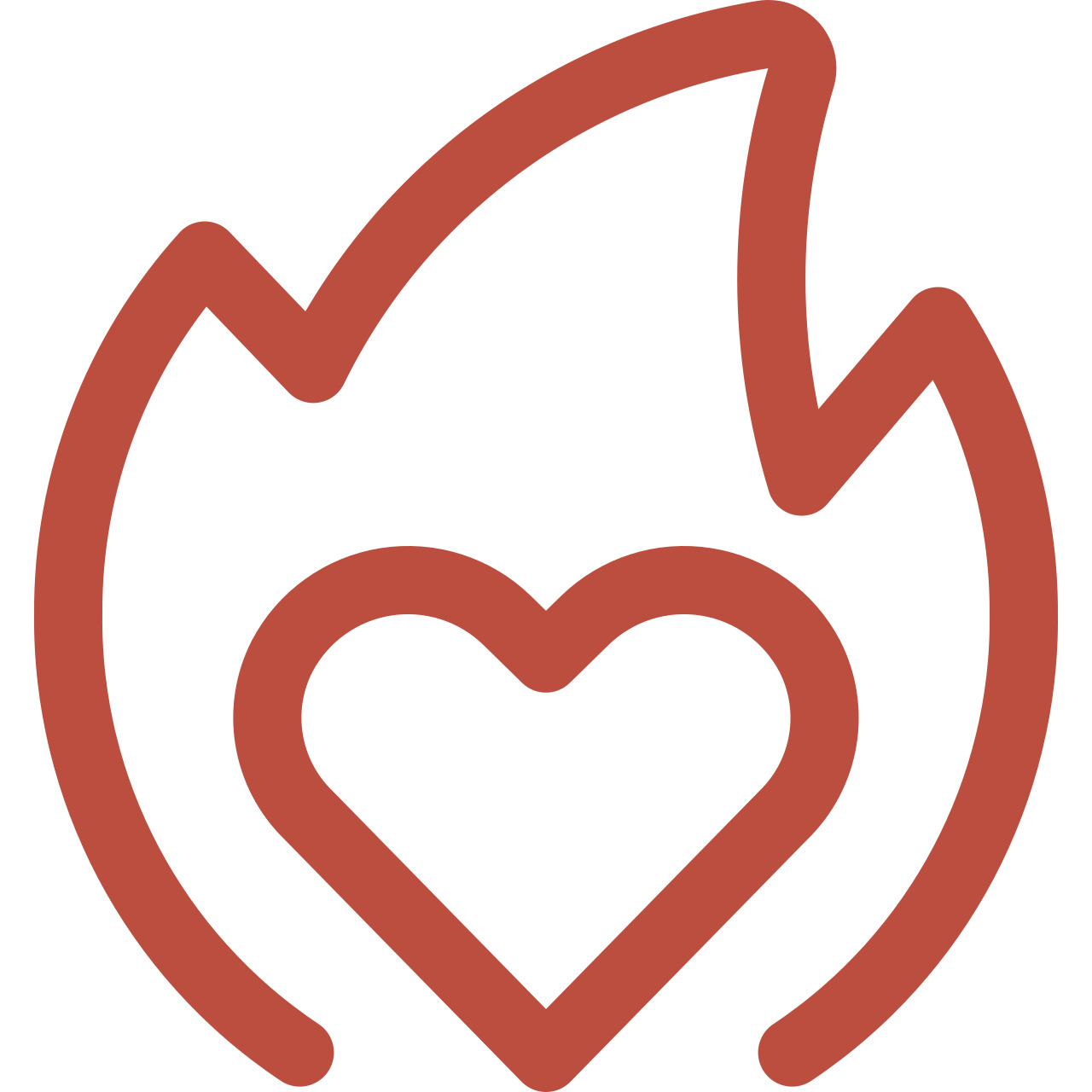 What You'll Love
The new and modern homes and the massive Rouge National Urban Park.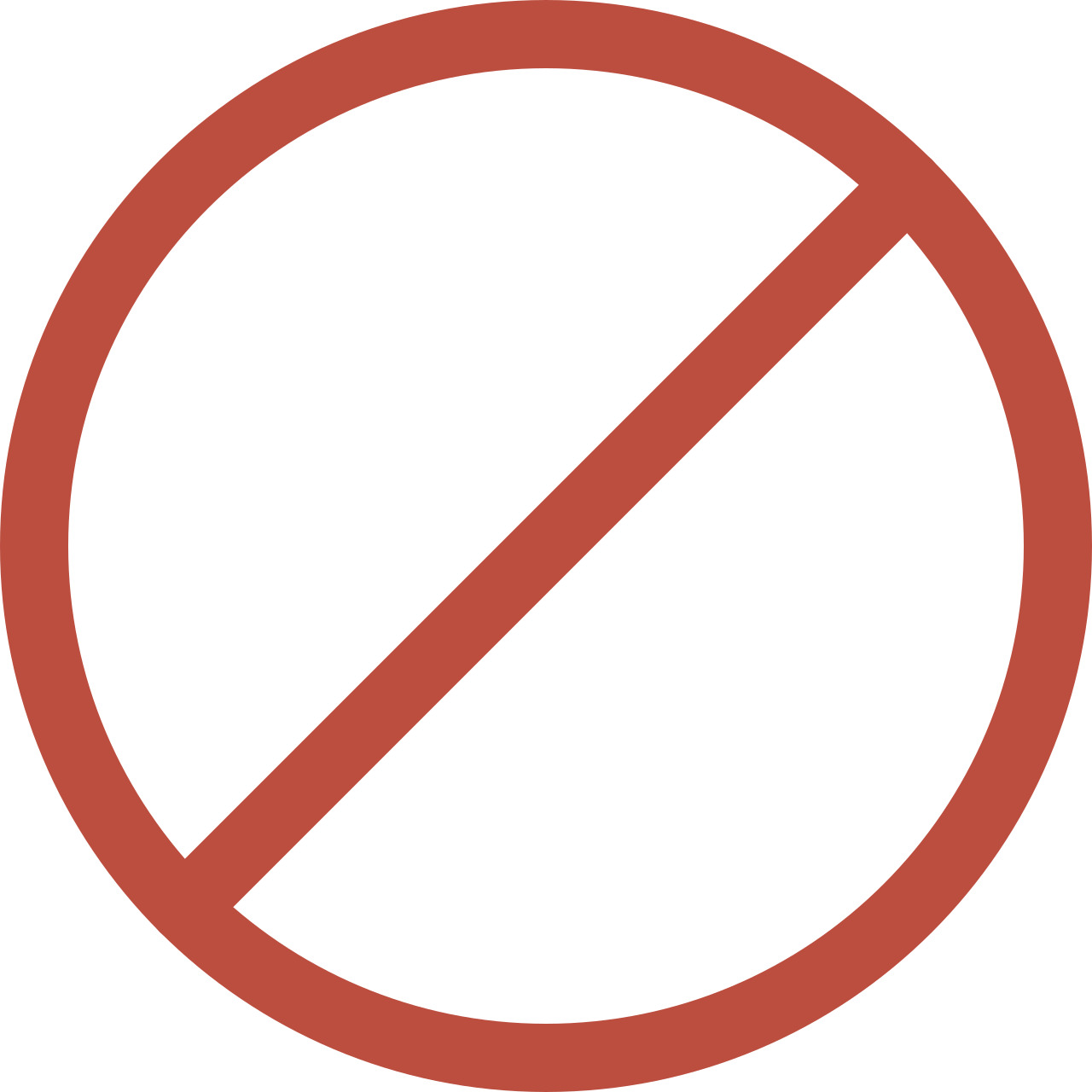 What Not To Expect
Don't expect historic homes in this neighbourhood.

Greensborough is a neighbourhood situated at the furthest eastern border of Markham. This newer community is near enough to Toronto to conveniently commute but close enough to nature to enjoy peace and solitude. Its urban design has created a unique living space for young families to enjoy in an expertly planned community.
What was formerly a farming and agricultural community was transformed into spectacular subdivisions by the City of Markham in 2005. Utilizing the Smart growth model, the city strived to create low- and medium-density residential developments. These developments were interwoven with commercial space and parkland into a sought-after, family-friendly community in northeast Markham.
This man-made community interplays perfectly with the surrounding lush greenery and offers space to work, play, and live without leaving the neighbourhood.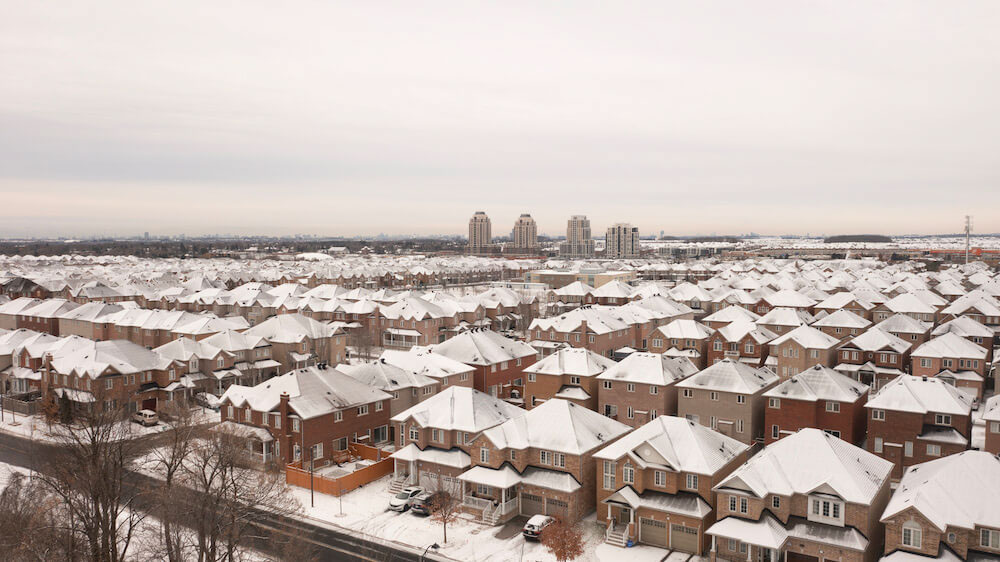 The community of Greensborough continues to evolve with new subdivisions being constructed on an ongoing basis. This newer community features a range of housing styles, including low-rise condos, townhomes, bungalows, and detached houses.
In order to promote a quaint home-like atmosphere, the developers included such heritage details as front porches and balconies, which embellish many of the homes here.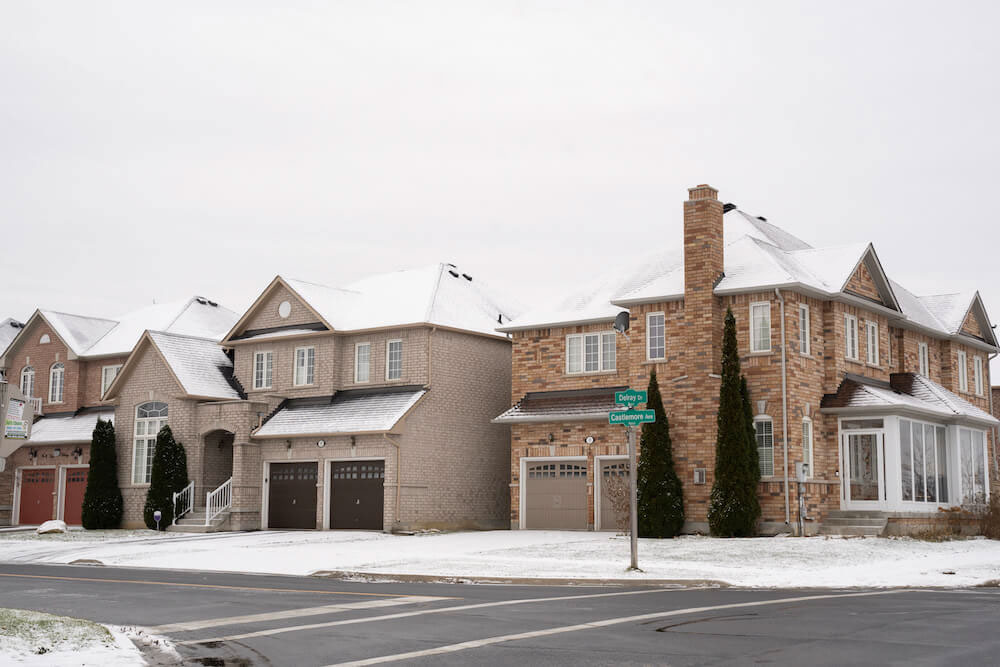 Things to Do in Greensborough
For history buffs, Markham Museum on Markham Road offers a glimpse into the region's past. A historic display looks at the evolution of Markham and the changes that it has undergone with the passage of time.
Opening in 2011, this 10-hectare museum site features exhibits, events, and research facilities that have been recognized around Canada for their unique way of connecting with the community.
This month, the museum is displaying some archeological finds that were unearthed on its grounds. This adds to the intrigue of delving into the history of Markham from the ground up.
Theatre lovers are inspired by performances at Markham's three theatres: the Markham Little Theatre, Unionville Theatre Company, and FLATO Markham Theatre. If you enjoy the symphony, the Kindred Spirits Orchestra on Highway 7 presents mesmerizing music ranging from Chopin to Handel.
Thanksgiving is a festive time in Markham. Head out to rural Markham and enjoy the annual Markham Fair! Markham offers arts and entertainment for all walks of life.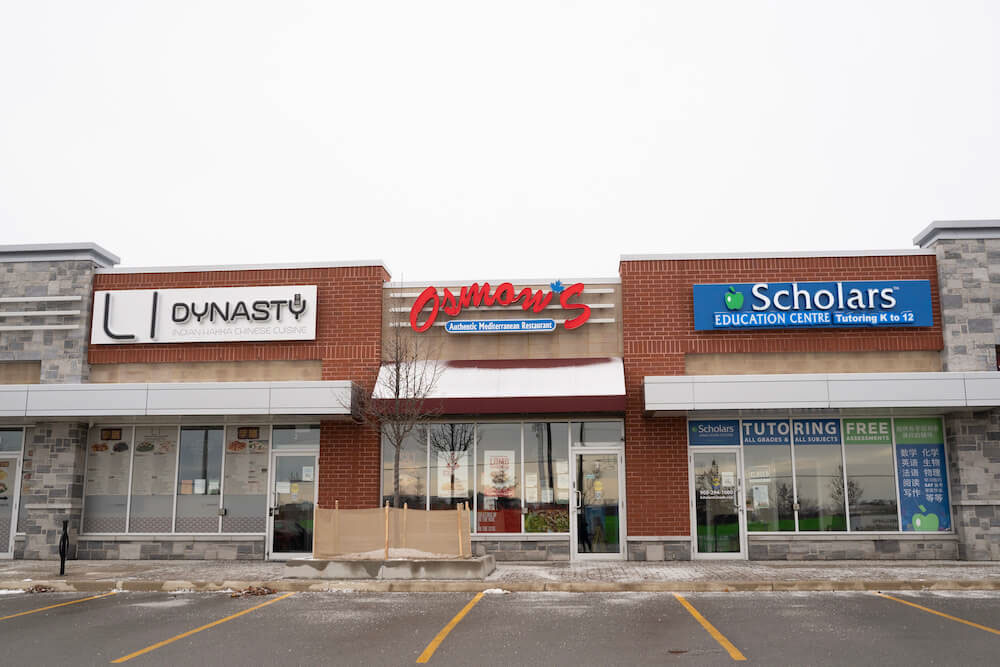 The main shopping corridors in this neighbourhood are on Bur Oak Avenue, in addition to 16th Avenue, Markham Road, and Major Mackenzie Drive.
If you travel south on Markham Road, you'll reach the Main Street Markham shopping district. This village-like shopping locale features beautiful architecture, overflowing flower planters, interesting specialty shops, fashion boutiques, and sidewalk cafés. The assorted specialty shops feature ice cream, jewelry, souvenirs, and a cigar bodega.
If you're looking for a larger shopping venue with mainstream stores, CF Markville on Highway 7 features a wide range of retail and big box stores, including Walmart, Toys "R" Us, Winners, and Best Buy. This mall is never as busy as similar venues like Vaughan Mills or Yorkdale, making it a tranquil spot to window shop.
A newer plaza just west of this neighbourhood on Markham Road offers a popular spot for an impromptu meal. Here, you'll find the well-known Osmow's Shawarma restaurant, in addition to Li Dynasty, serving Indian Hakka Chinese cuisine, and Firehouse Subs.
Along Markham Road, you'll find an array of eateries catering to all tastes from fast food at Harvey's and McDonald's to Afghani, pizza, breakfast diners, sushi, Chinese, and Jamaican cuisine, among others.
Those working on their laptop will enjoy finding a quiet corner at the newer Coffee Culture at 16th Avenue and Markham Road. An upscale version of Tim Horton's, Coffee Culture is a favourite place for those looking to conduct business meetings. Featuring freshly ground coffee, sandwiches, salads, and baked goods, this coffee house is a neighbourhood hub for businesspeople, young mothers with strollers, and high school friends.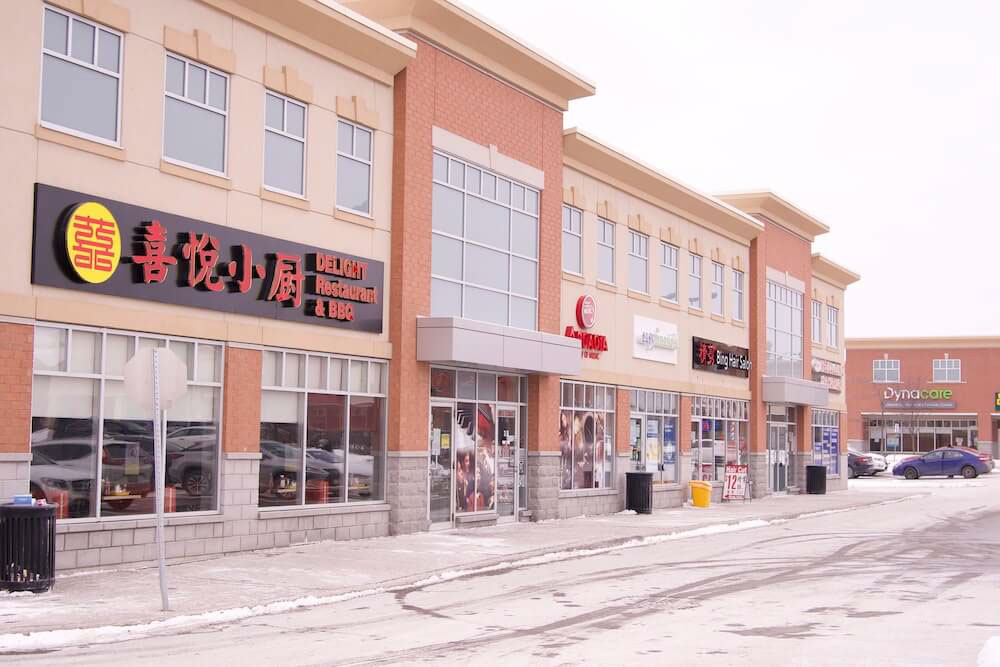 The massive Rouge National Urban Park can be accessed from this community on nearby Reesor Road. This protected green space extends to the shores of Lake Ontario. The park offers spectacular hiking trails and archeologists have unearthed some of Canada's oldest Indigenous sites here.
Greensborough Town Centre is not just a business centre, it's a picturesque neighbourhood green space on Bur Oak Avenue. An elegant gazebo defines this spot as a favourite community hub. Known as the "village circle" by residences, this quiet and peaceful grassy area is perfect for practising tai chi or taking a serene evening stroll.
Fortunately, Greensborough is surrounded by greenery. It features several neighbourhood parks, including Abraham Strickler Park, Art Latcham Park, White Pine Park, John Morison Park, Swan Lake Park, and E.B.F. Robinson Park, among others.
Additionally, the Greensborough Williamson Skate Spot on Williamson Road features skateboarding ramps for beginners to advanced skaters. A "quarterpipe" apparatus sees skaters contorting their bodies to accomplish daredevil feats.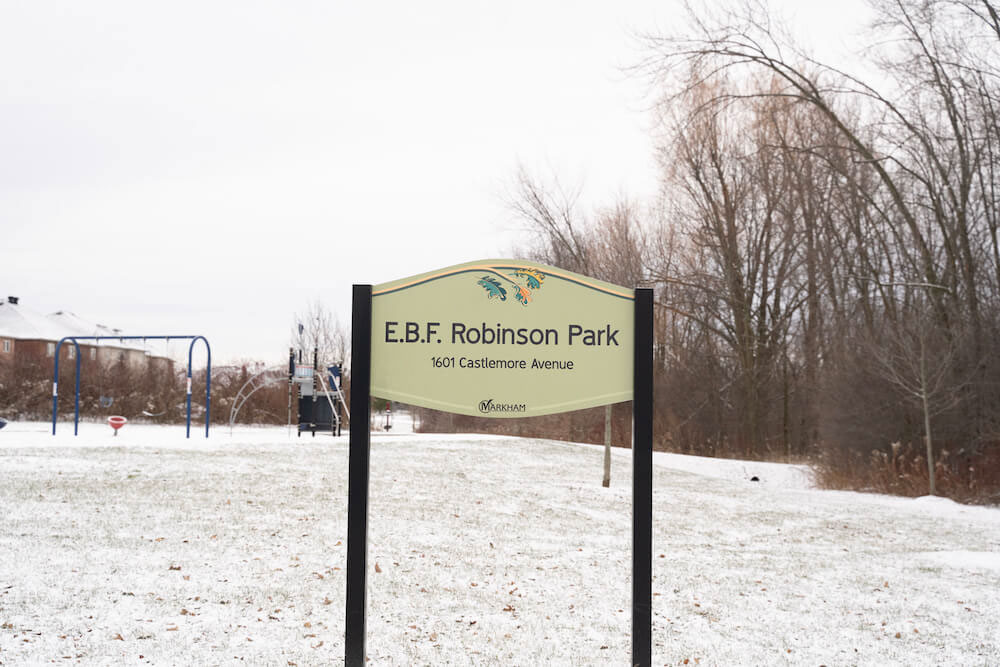 The Mount Joy Community Centre is a popular gathering spot for locals. On 16th Avenue, this modern facility features an ice arena and indoor and outdoor soccer fields. Neighbourhood residents can enjoy skating lessons, hockey lessons, and public skates at this community arena.
For commuters, York Region Transit operates frequent bus routes throughout this neighbourhood. Additionally, the Viva rapid transit system along Highway 7 will get you to your destination in record time.
Along Markham Road, York Region and the TTC operate bus routes that connect with Warden subway station. Additionally, the McCowan subway station is only a 17-minute drive from this neighbourhood.
Mount Joy GO Station is within walking distance of many homes in this neighbourhood or is a short drive away. At this station, trains run into the downtown core seven days a week. The trip to Union Station takes about 50 minutes.
Cyclists will enjoy the scenic bike paths traversing Ninth Line that travel into the Rouge National Urban Park, along with the bike routes situated throughout the neighbourhood.
If you're driving, this neighbourhood is conveniently close to Highways 407, 404, and 7, and you'll reach downtown in about 30 minutes.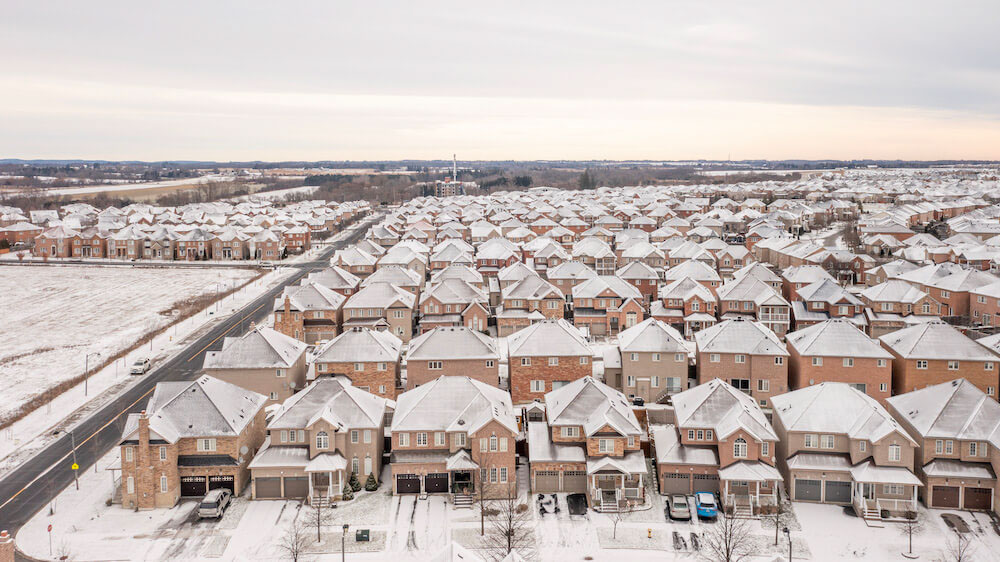 A Blend of Nature and Urban Design
With easy access to Toronto and a close-knit family neighbourhood, Greensborough is a picturesque community surrounded by forest and farmland that many feel proud to call home.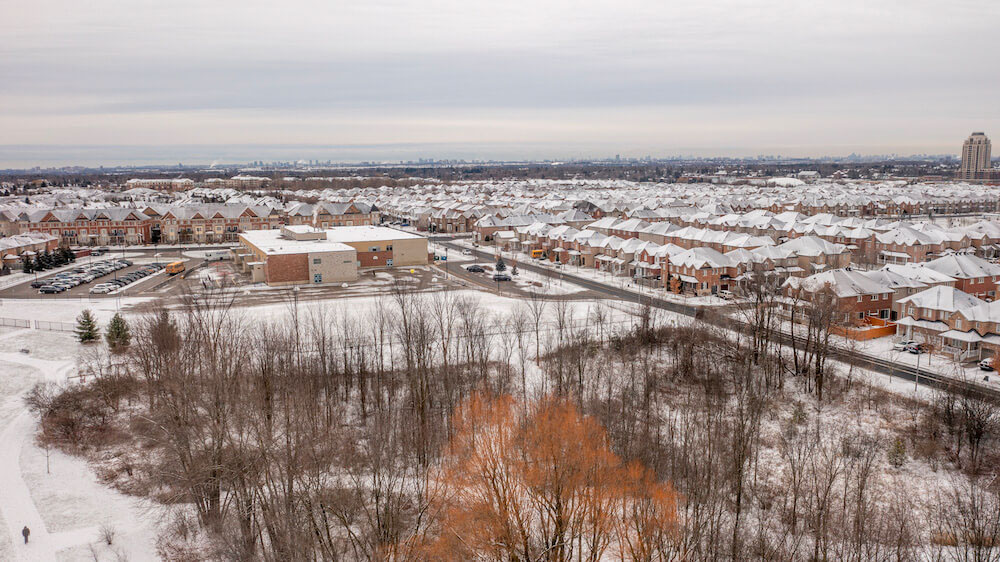 Frequently Asked Question
What is Greensborough, Markham, known for?
Greensborough is a picturesque community surrounded by forest and farmland.