Markham Village Neighbourhood Guide: A Quaint Shopping Village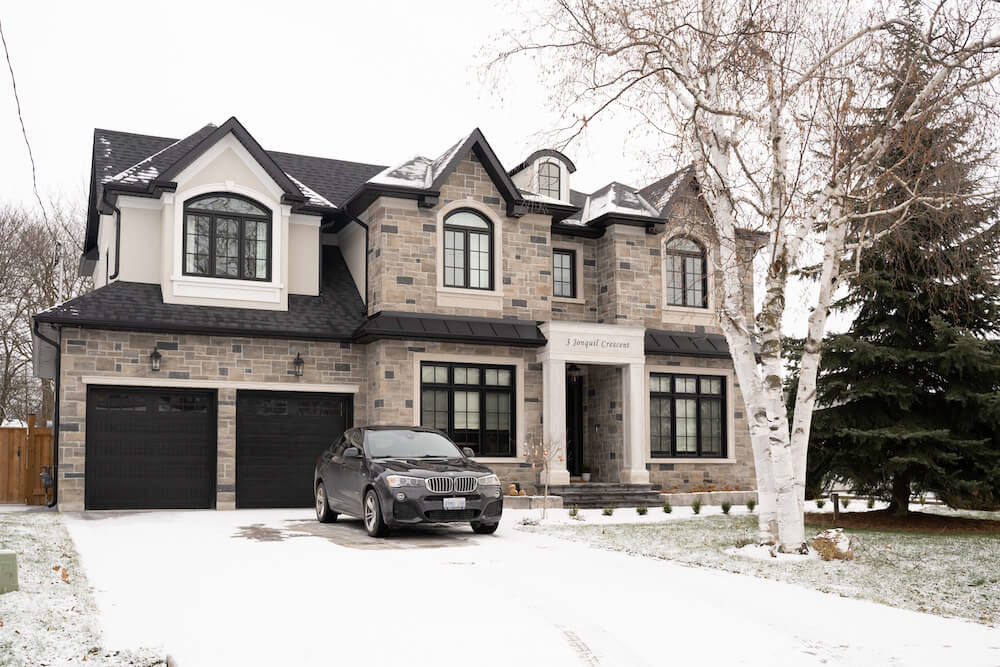 Neighbourhood At a Glance: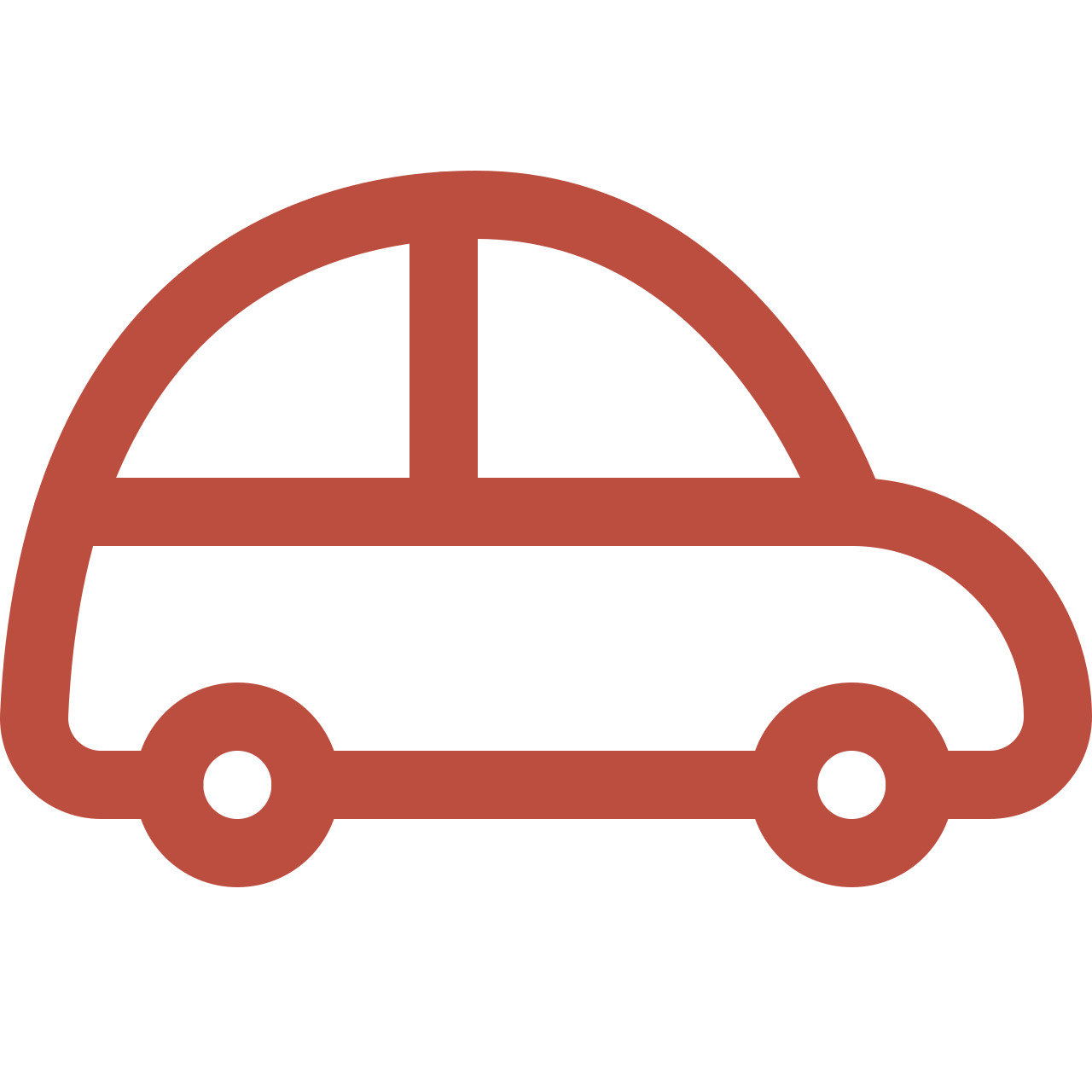 Average Commute Time
Union Station can be reached in about 30 minutes by car and between 50 minutes and an hour and a half by public transit.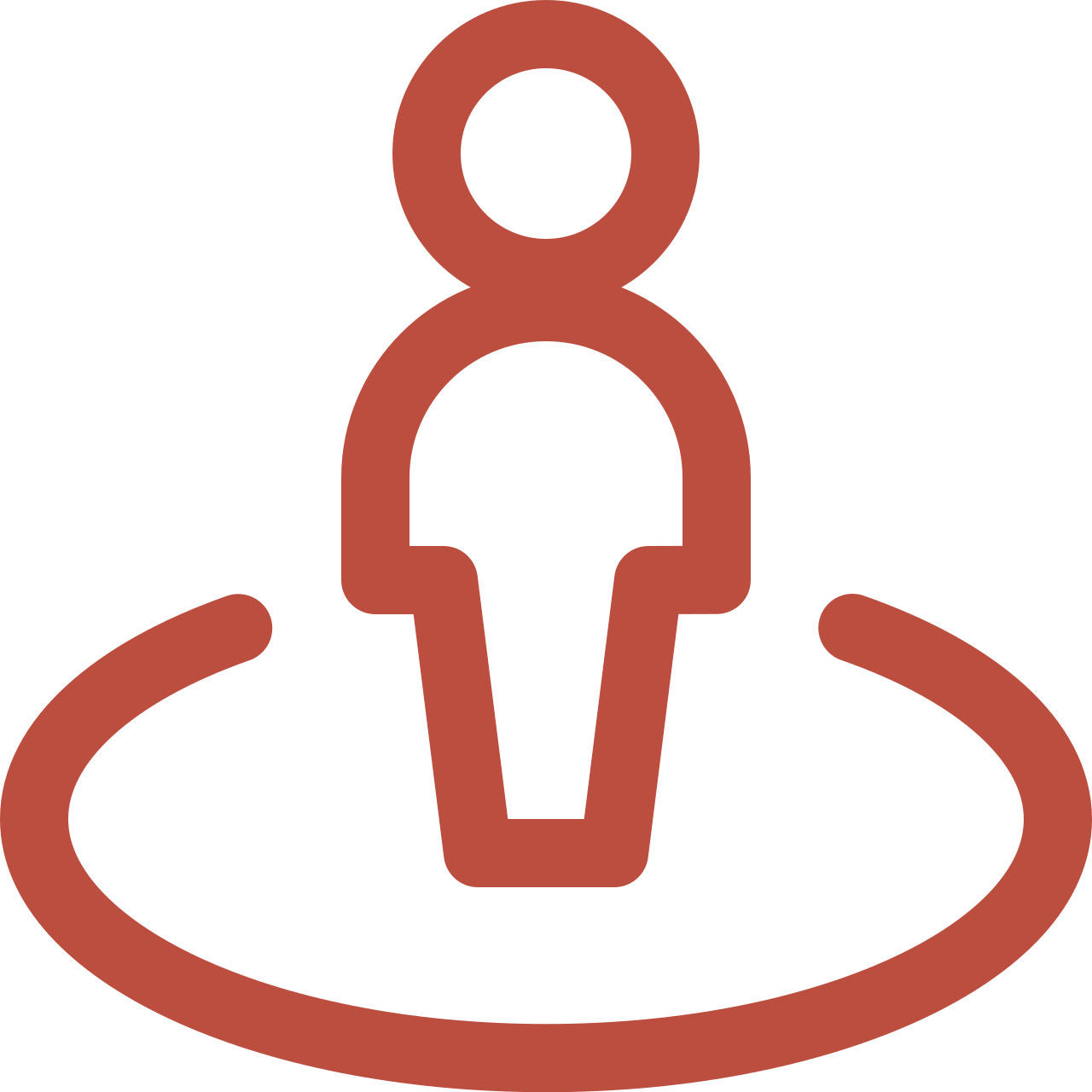 Lifestyle
A vibrant shopping district, annual festivals, and abundant green space.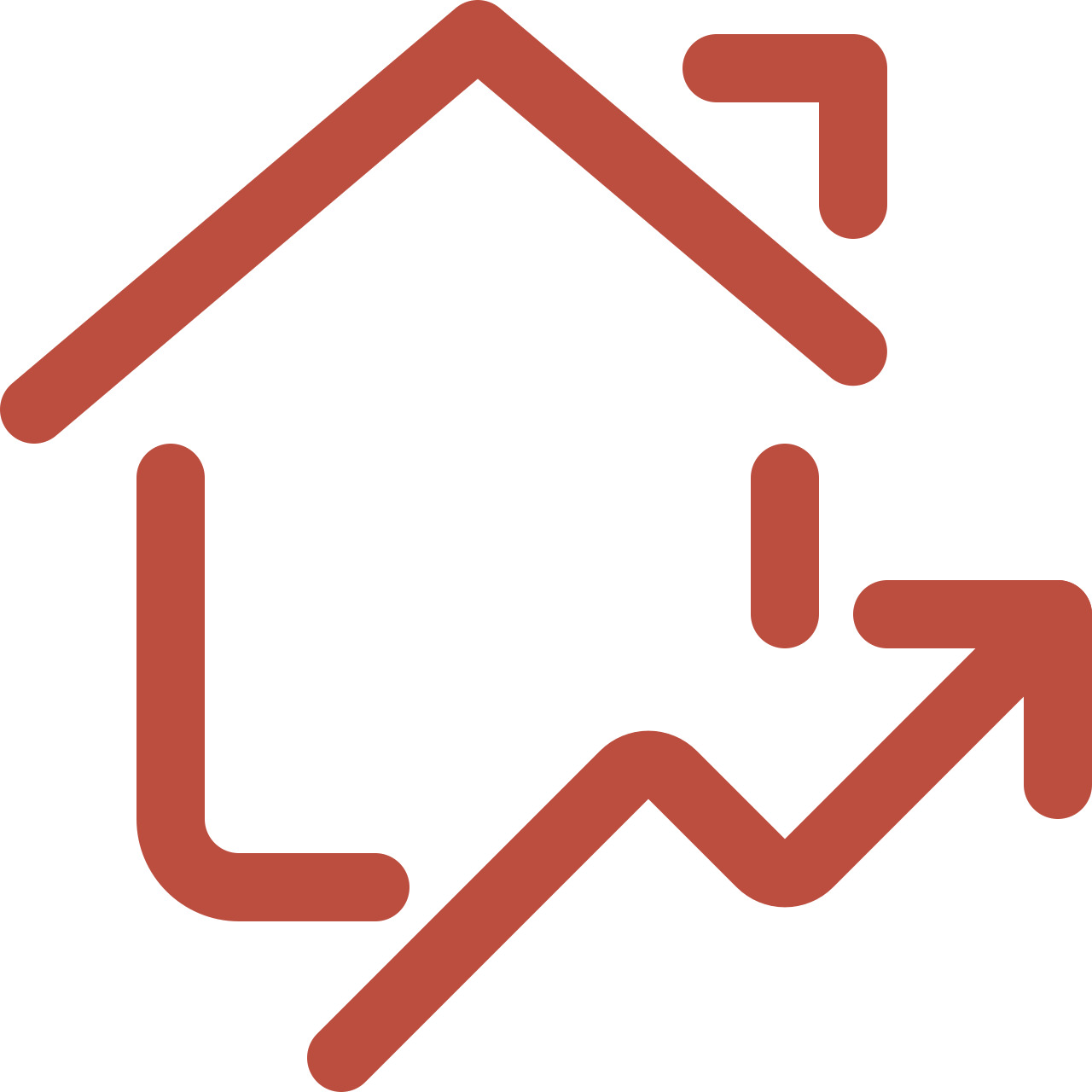 The Housing Market
Mid-century backsplits, sidesplits, ranch bungalows, and historic homes.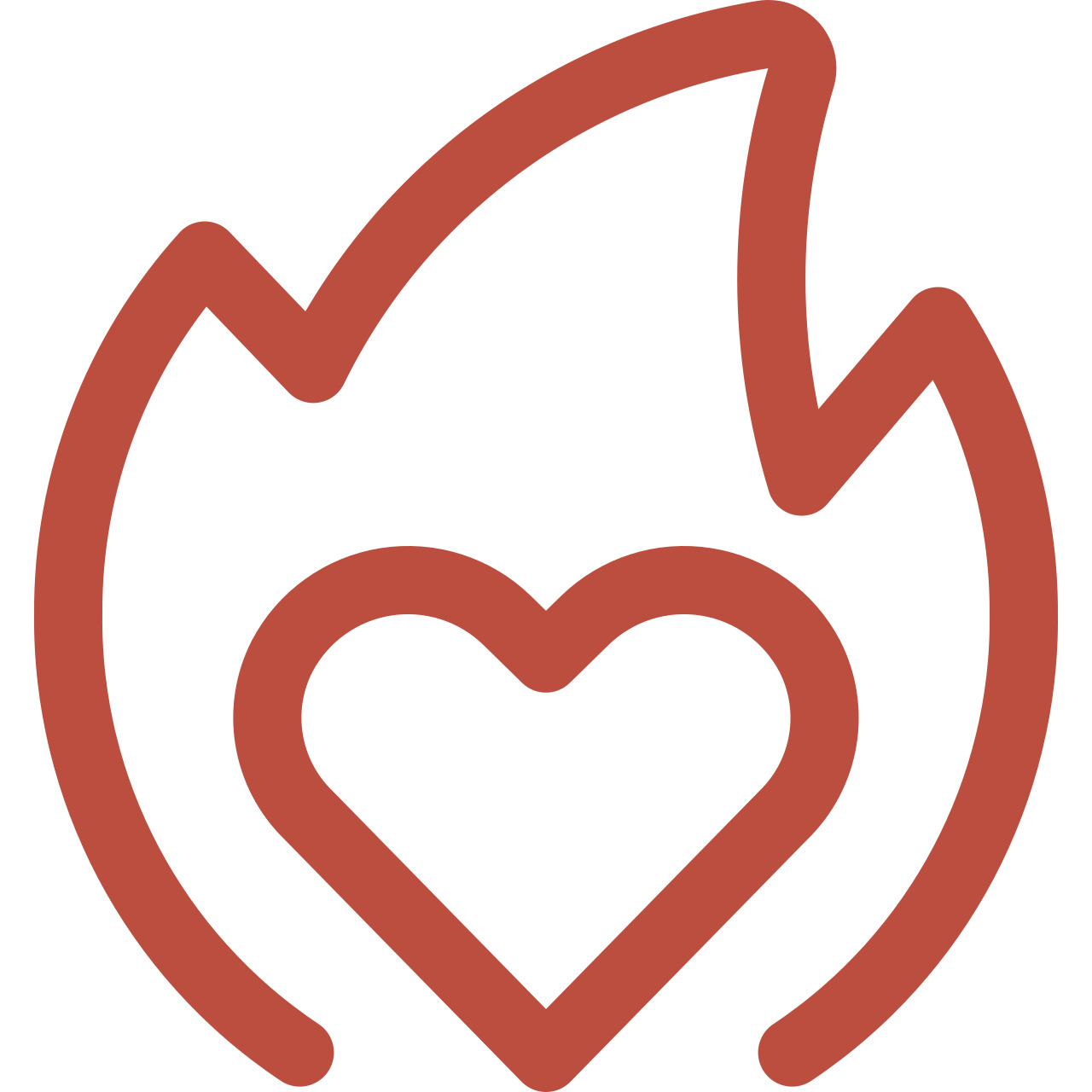 What You'll Love
The quaint shopping district and the annual music festival.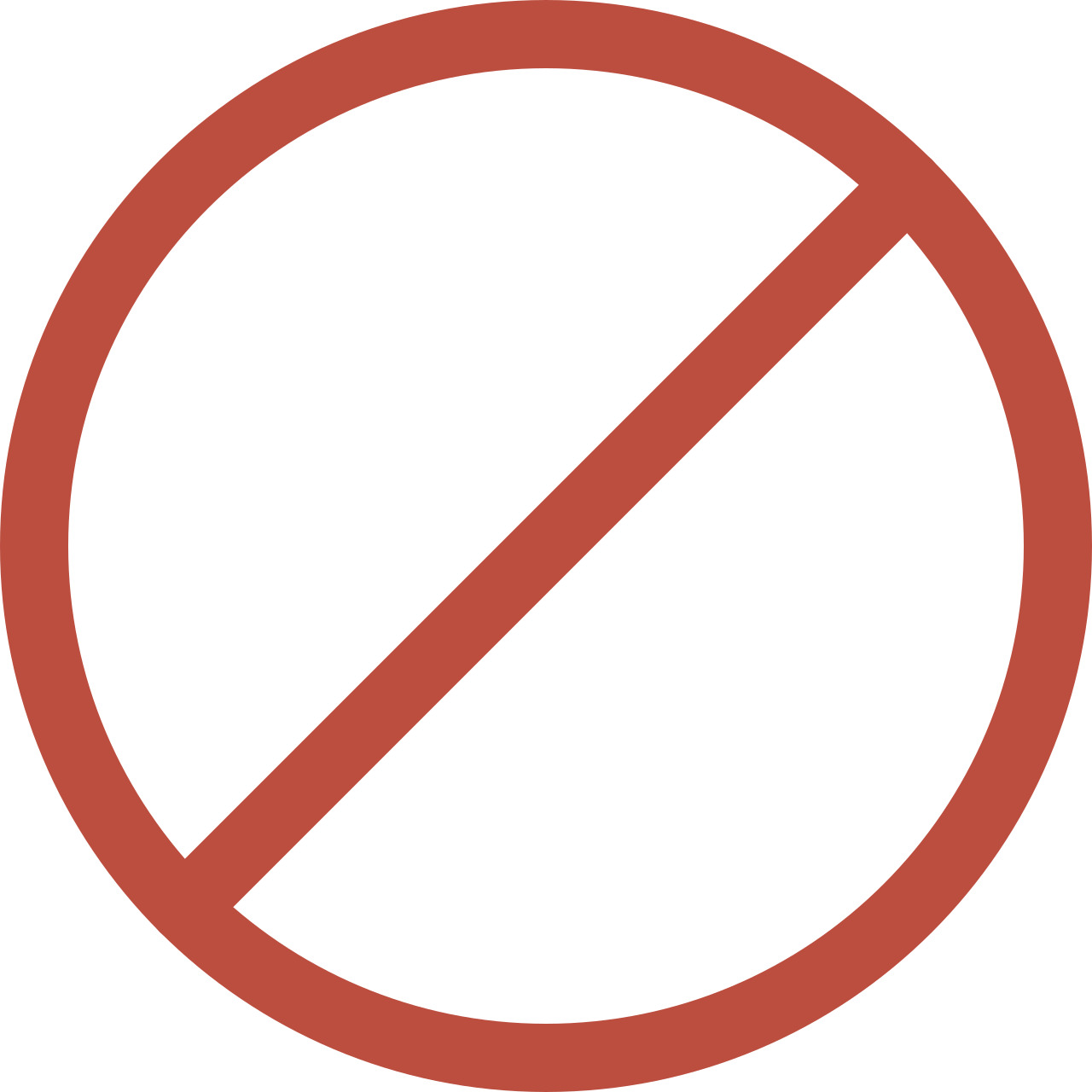 What Not To Expect
A lack of community spirit.

Markham Village is in central Markham and is bordered by 16th Avenue and Highway 407 to the north and south. This district features distinct neighbourhoods like Old Markham Village, Vinegar Hill, Sherwood-Amberglen, Bullock, and Raymerville.
The colourful shopping district, historic homes, relaxing green space, and easy access to Toronto make Markham Village an attractive place to raise a family.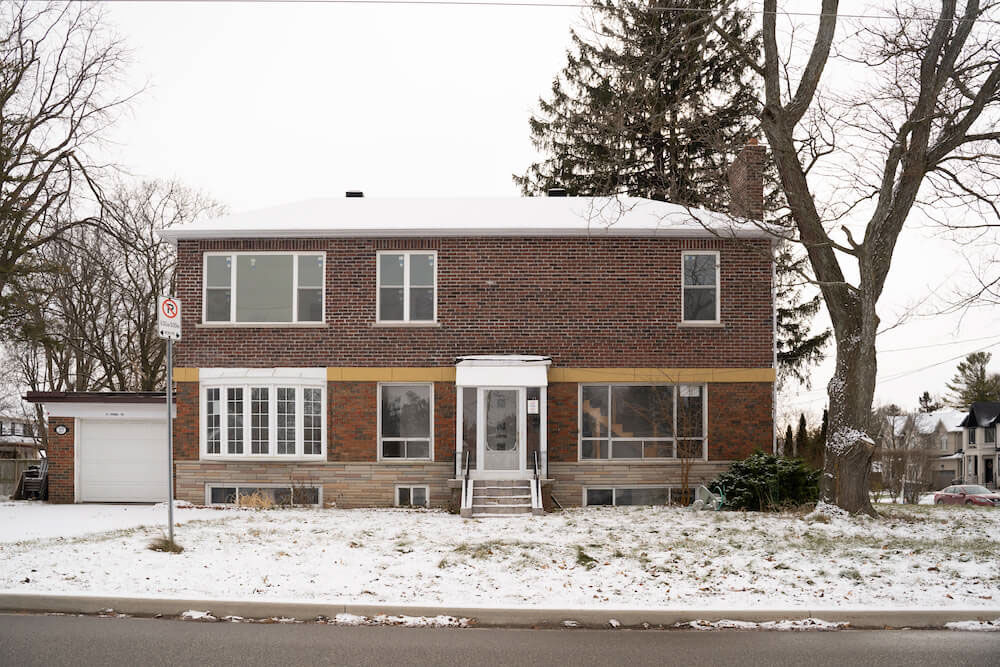 Markham Village was founded by William Berczy in 1794. Originally from Germany, he and his family had settled in New York State. However, being restless, Berczy, his family, and 64 other families settled in Markham Township.
The industrious settlers quickly established the German Mills area, consisting of a dam and grist mill on the Don River. After clearing the land, they constructed a sawmill, a tannery, a blacksmith shop, a brewery, and a malt house. It was Berczy and his fellow settlers who assisted in constructing historic Yonge Street.
Markham Village was known as Reesorville for a short time, named after Joseph Reesor, a mill owner. It wasn't until the opening of the first post office in 1828 that the name was changed to Markham.
After the Second World War, an influx of immigrants settled in the area. Additionally, the construction of Highway 404 in the 1970s opened up the community to better transportation between Toronto and Northern Ontario, resulting in an increase in the population.
Markham was named after William Markham by the former lieutenant-governor of Upper Canada, John Graves Simcoe. Markham was the archbishop of York in England from 1776 to 1807 and a friend of Simcoe's.
Today, Markham Village's historic roots are evident in the stately homes that line its streets.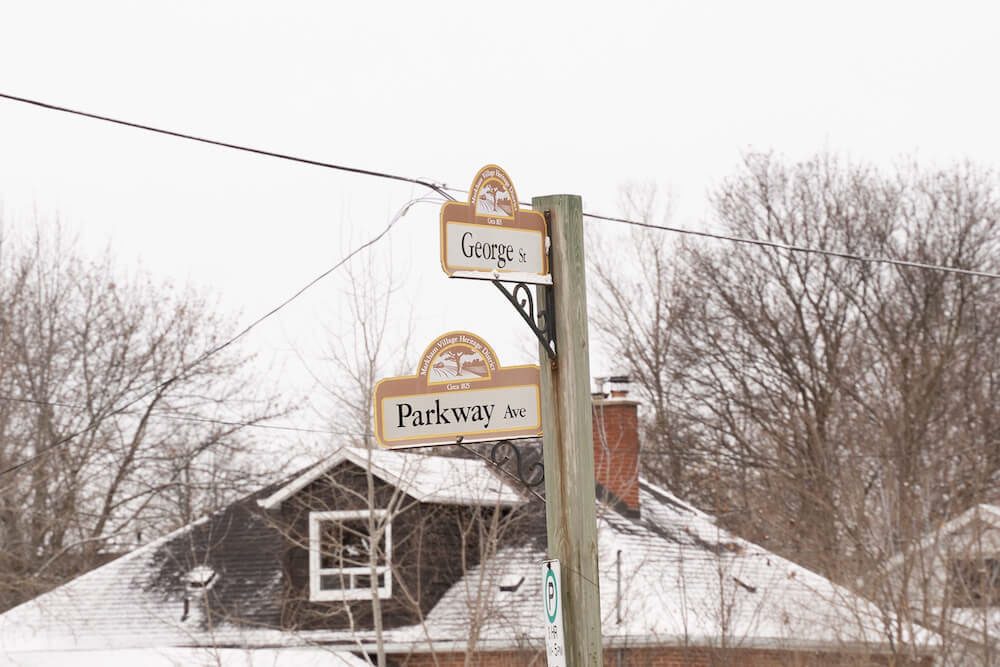 A range of housing styles can be found in Markham Village, from historic estates to brand new custom builds. A distinctive feature of the neighbourhoods here is the lack of sidewalks on the tree-lined streets, lending a country atmosphere.
Many of the homes' residents enjoy larger lots to raise their families. These larger lots have also contributed to developers tearing down the older homes and replacing them with custom-built estates.
Most of the homes in Markham Village consist of mid-century back splits, side splits, and ranch bungalows. You'll also find historic homes built in the mid-to-late 1800s and early 1900s, giving this neighbourhood its unique charm.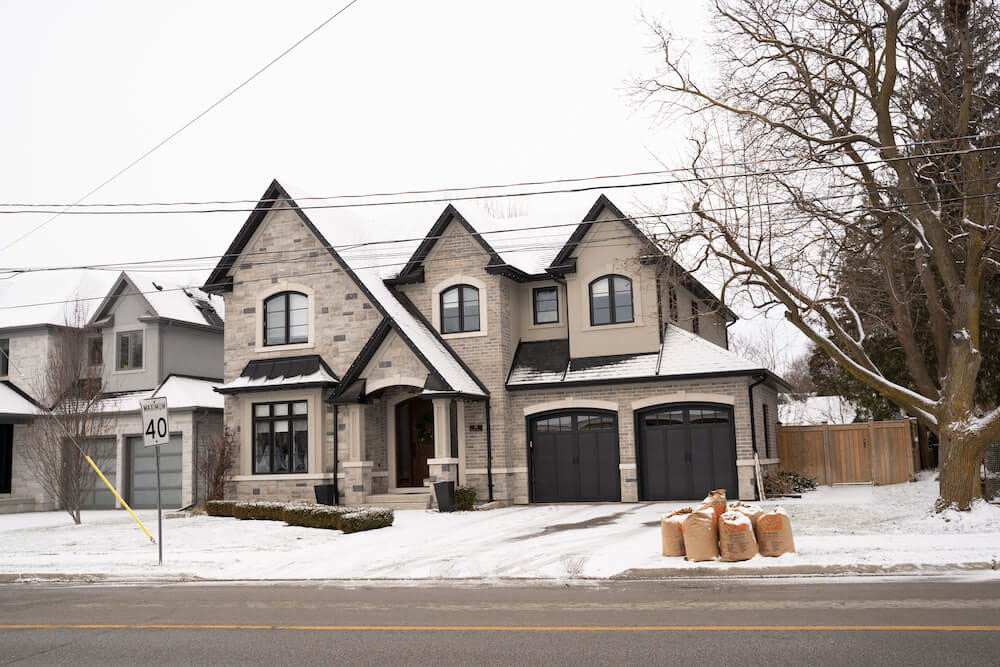 Things to Do in Markham Village
The Markham Village Music Festival is a vibrant celebration organized by the Markham Arts Council. It features pop-up art festivals on Main Street and live entertainment. During this outdoor festival, Main Street is closed off to vehicles.
This festival began in 1978 and continues to this day. Volunteers work together to organize entertaining performances by artists like Pulse Danceworks, the Markham Concert Band, the Chinese Collective Arts Association, the Markham Jazz Festival, and more. Children's activities are also featured in nearby Morgan Park.
Plans are already in the works to roll out the 2022 Music Festival, which will be a long-awaited outdoor revelry.
This iconic music festival is one of several events in Markham Village that residents look forward to annually. They include the Festival of Lights, Friday Night Music on Main, and Main Street Farmers' Market,
Theatre lovers are inspired by performances at Markham's three theatres: the Markham Little Theatre, Unionville Theatre Company, and FLATO Markham Theatre. If you enjoy the symphony, the Kindred Spirits Orchestra on Highway 7 presents mesmerizing music ranging from Chopin to Handel.
Thanksgiving is a festive time in Markham. Head out to Rural Markham and enjoy the annual Markham Fair! Markham offers arts and entertainment for all walks of life.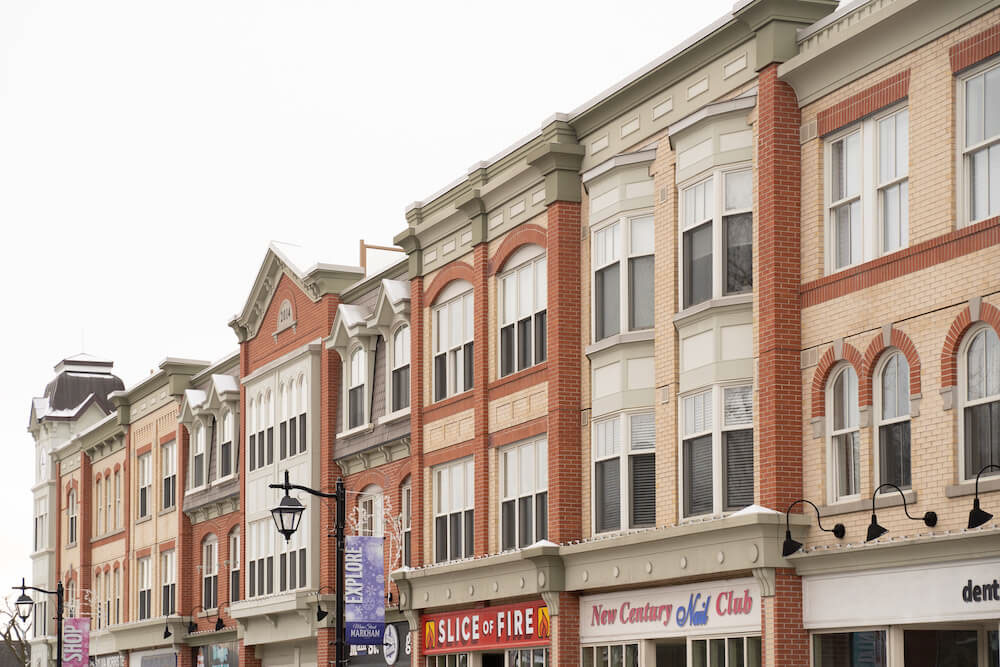 The historic and picturesque Main Street Markham is the shopping destination within this community. This village-like shopping locale features beautiful architecture, overflowing flower planters, interesting specialty shops, fashion boutiques and sidewalk cafés. The assorted specialty shops feature ice cream, jewelry, souvenirs, and a cigar bodega.
Street performers add interest and street parking is free! Enjoy a latte in a quaint café while watching tourists and locals stroll by.
If you're looking for a larger shopping venue with mainstream stores, CF Markville on Highway 7 features a wide range of retail and big box stores, including Walmart, Toys "R" Us, Winners, and Best Buy. This mall is never as busy as similar venues like Vaughan Mills or Yorkdale, making it a tranquil spot to window shop.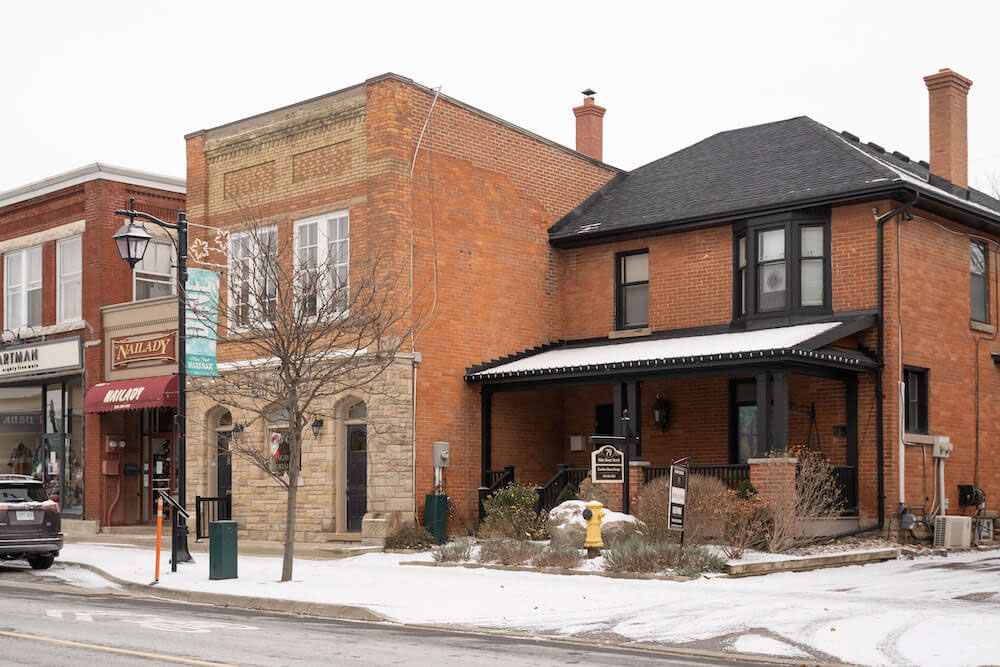 The historic Markham Village Main Street North district features a plethora of restaurants catering to a variety of budgets and tastes. Folco's Ristorante serves homemade pasta in elegant surroundings. Inspire Restaurant is a trendy eatery on Main Street, offering unique dishes and a weekend brunch.
Station Pizza Parlour is a perfect spot to enjoy homemade Italian food on a patio decorated with colourful flowers. If you're searching for creative and inventive cuisine, try out Cafe kkinn on Main Street. The exquisite architectural details of this eatery are a perfect backdrop for eclectic recipes.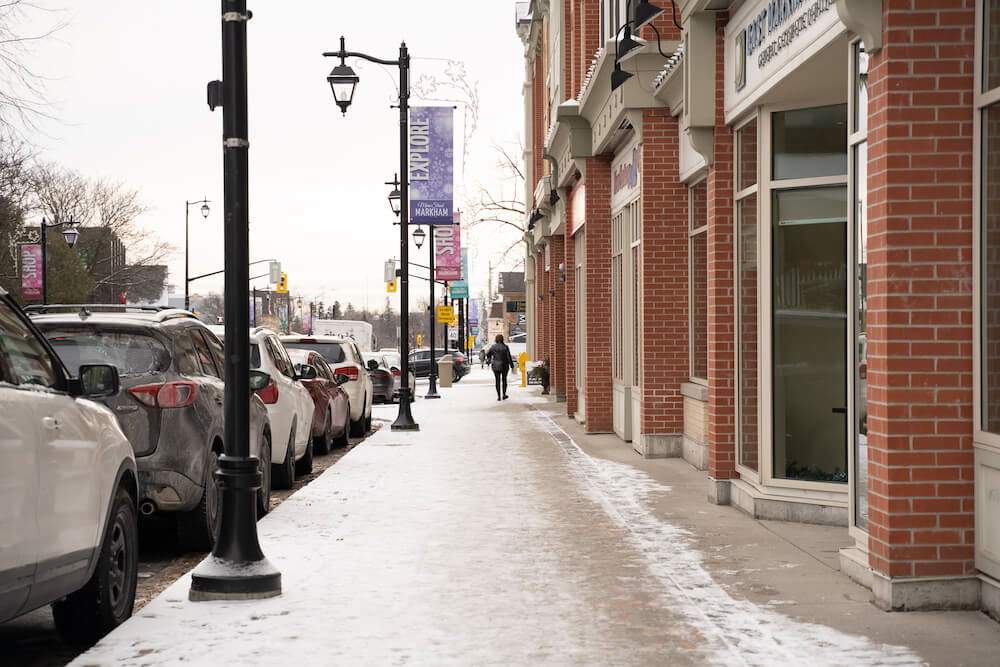 The green space in this neighbourhood is an attractive feature enticing new homebuyers from the city. There is a wide variety of neighbourhood parks scattered throughout the area, including Walker Park, Carmen Lewis Park, Paramount Park, Reesor Park, Mint Leaf Park, and Fincham Park.
These parks all feature playgrounds and Carmen Lewis and Paramount Parks are scenic spots for strolling on one of the walking trails through natural wooded areas.
Morgan Park is a smaller green space, featuring a baseball diamond, tennis courts, and an outdoor community pool. There are also two playgrounds and a splash pad. The playground equipment has recently been revitalized, offering modernized play structures for kids.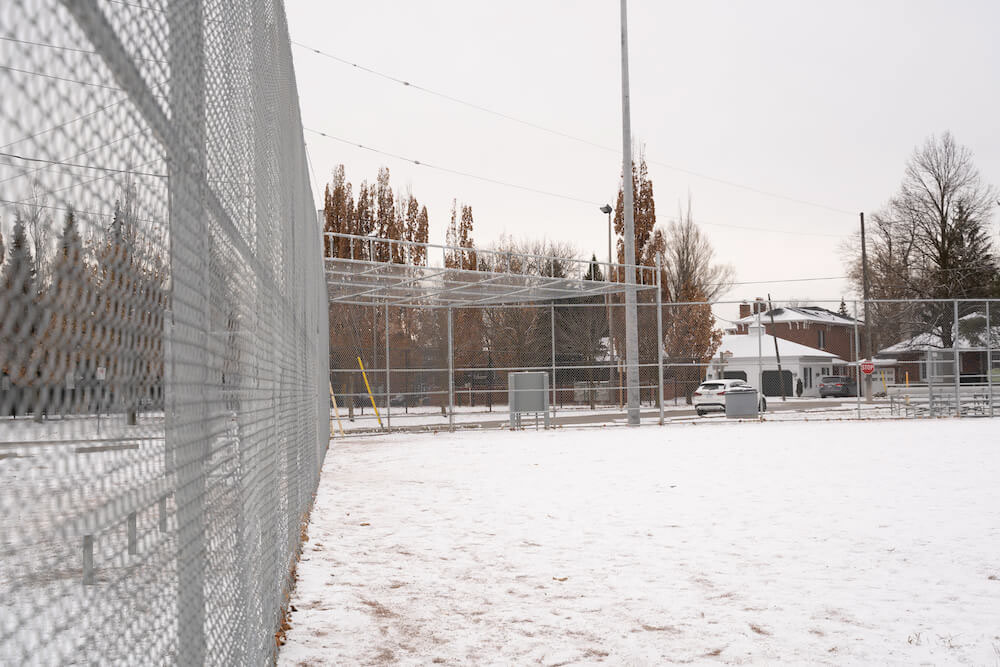 A hockey player's destination, Markham Village Community Centre on Highway 7 features an ice arena with seating for 450 people. The centre also offers a community meeting room and a lounge for community events. The Markham Village Library branch is located here and has interactive classes for children and youth like cartoon computer animation and computer coding and design.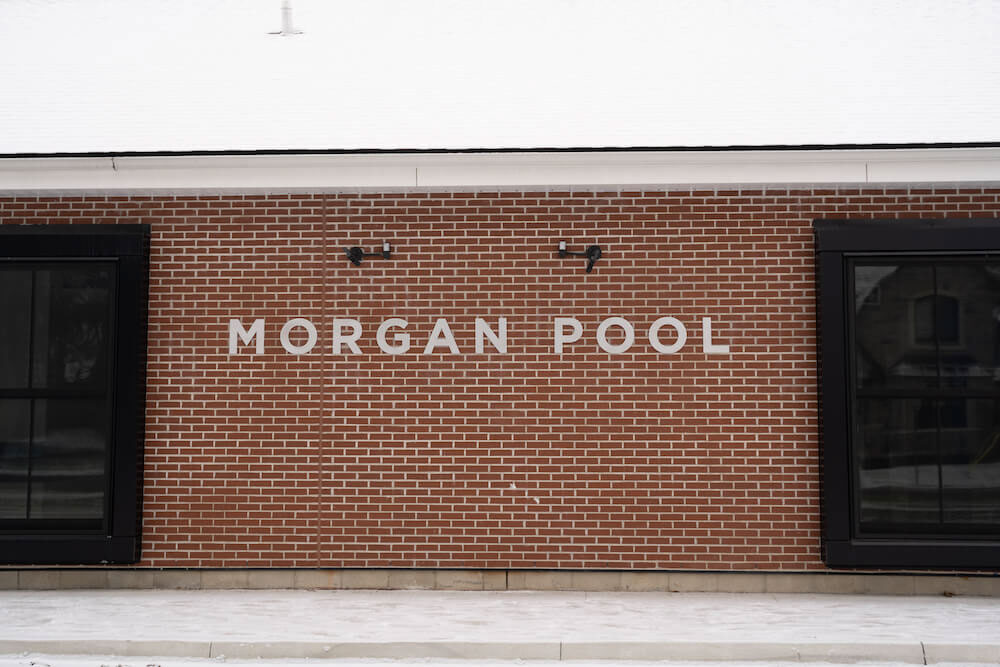 Markham Village GO Station on Main Street is the transportation hub of this community and is only a 10-minute walk from most homes (this station was built in 1871 and maintains its Gothic style of architecture). Those taking the GO train to Union Station will arrive downtown in approximately 50 minutes.
For those travelling to other areas in Markham, York Region Transit operates frequent bus routes on the main thoroughfares in this community.
Additionally, if you're driving, nearby Highways 7 and 407 conveniently connect with Highway 404, which travels into Toronto's downtown core in about 30 minutes.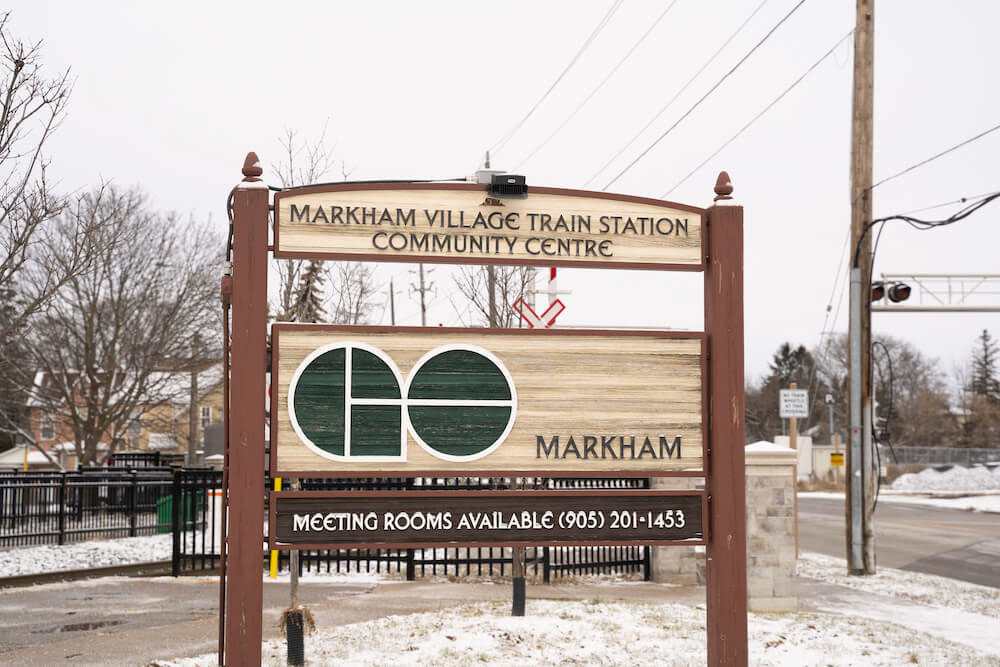 A Charming Mix of the Old and New
Historic homes mixed with new-build custom houses offer a range of housing styles to choose from. Markham Village's easygoing atmosphere in the downtown historic shopping district and the multitude of green spaces attract those looking for a tranquil spot away from the hustle and bustle of the city.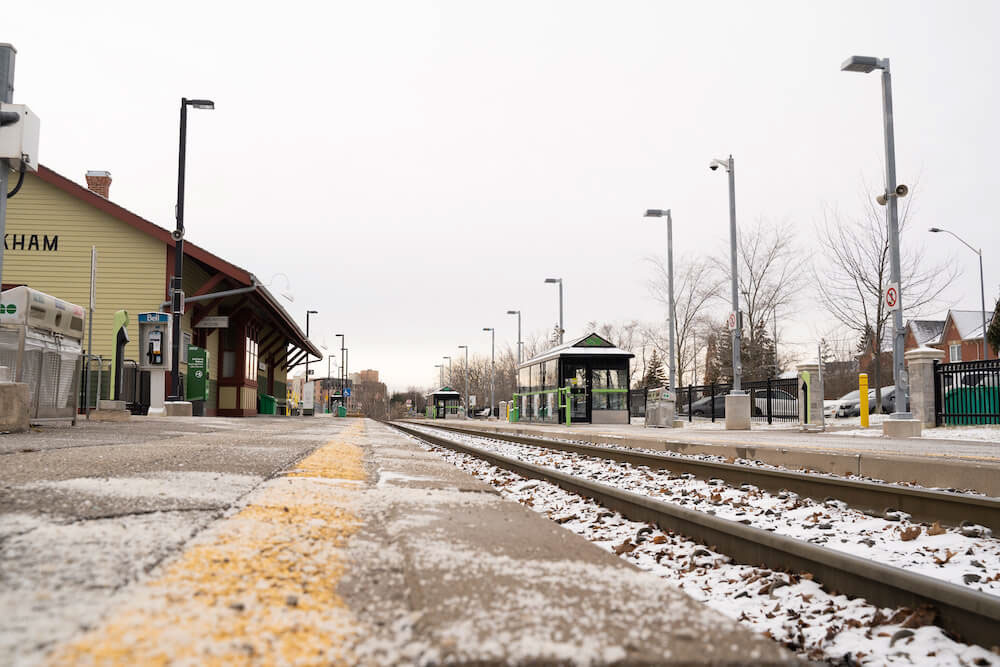 Frequently Asked Questions
What is Markham Village, Markham, known for?
Markham Village is known for its downtown historic shopping district and a multitude of green spaces.
Why is it called Markham Village?
Markham Village was named after William Markham by former lieutenant-governor of Upper Canada, John Graves Simcoe. Markham was the archbishop of York in England from 1776 to 1807 and a friend of Simcoe's.