Cornell, Markham Neighbourhood Guide: An Award-Winning Neighbourhood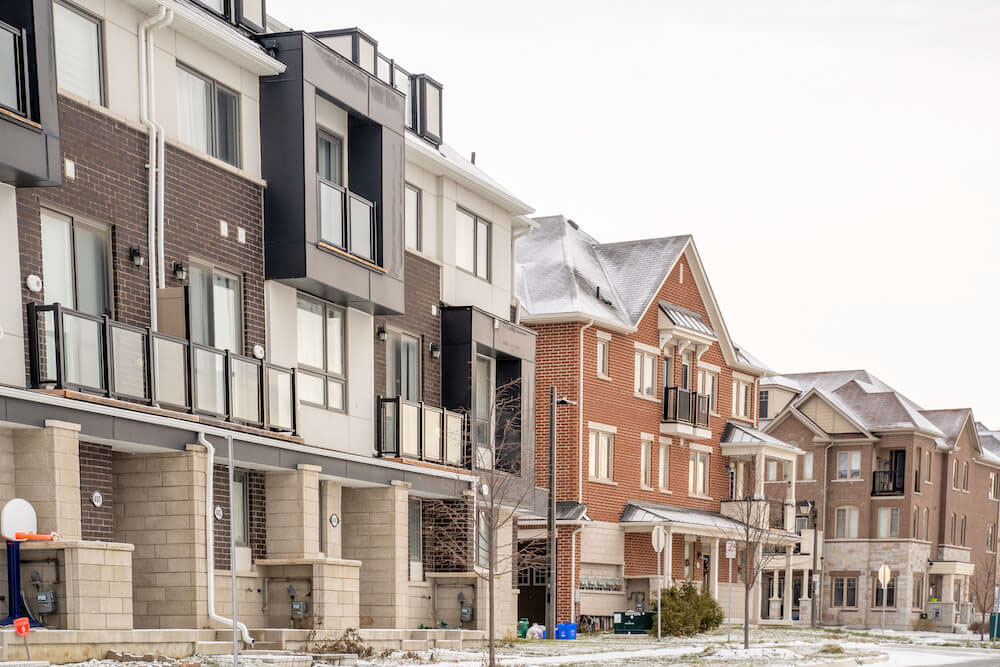 Neighbourhood At a Glance: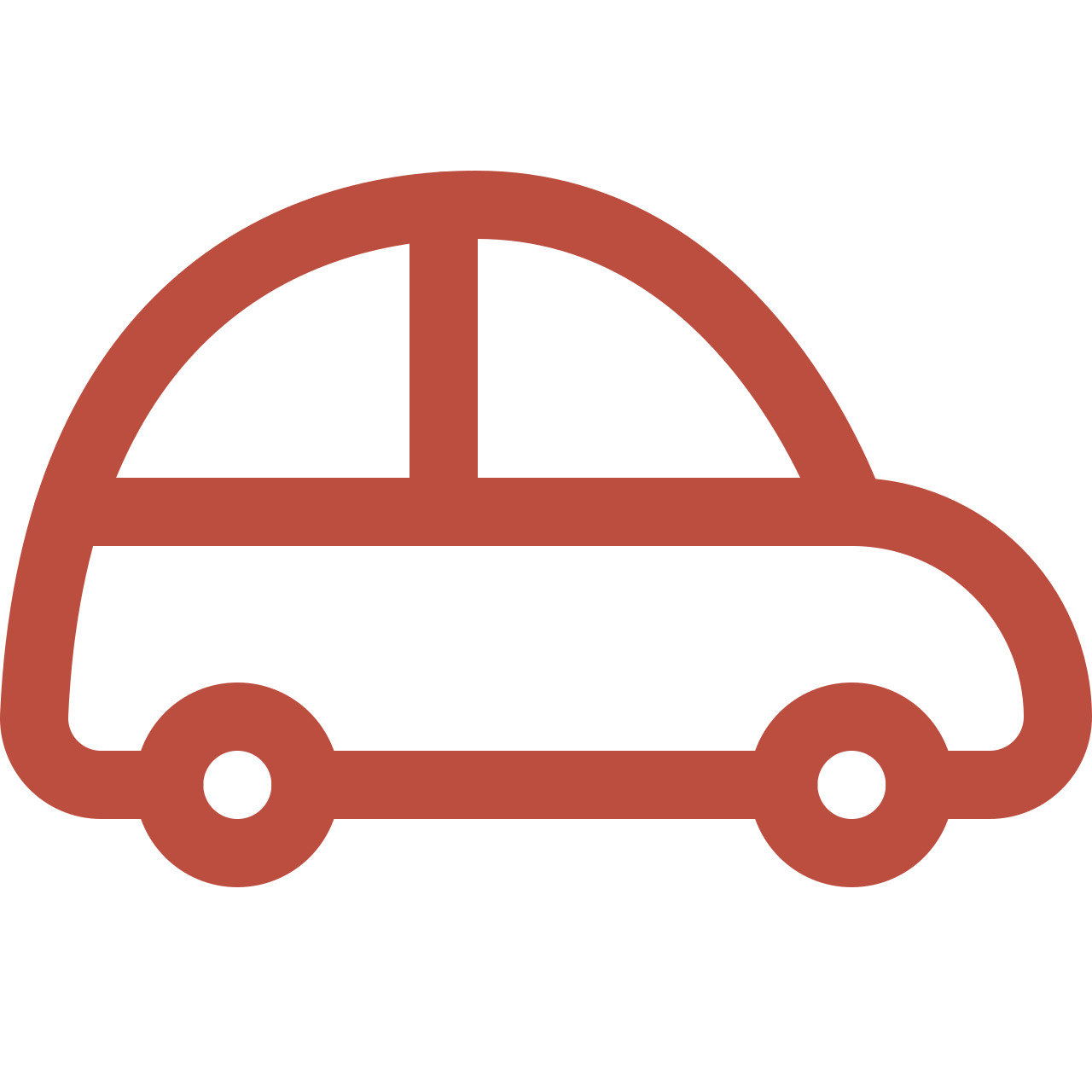 Average Commute Time
Union Station can be reached in about 40 minutes by car and an hour and a half by public transit.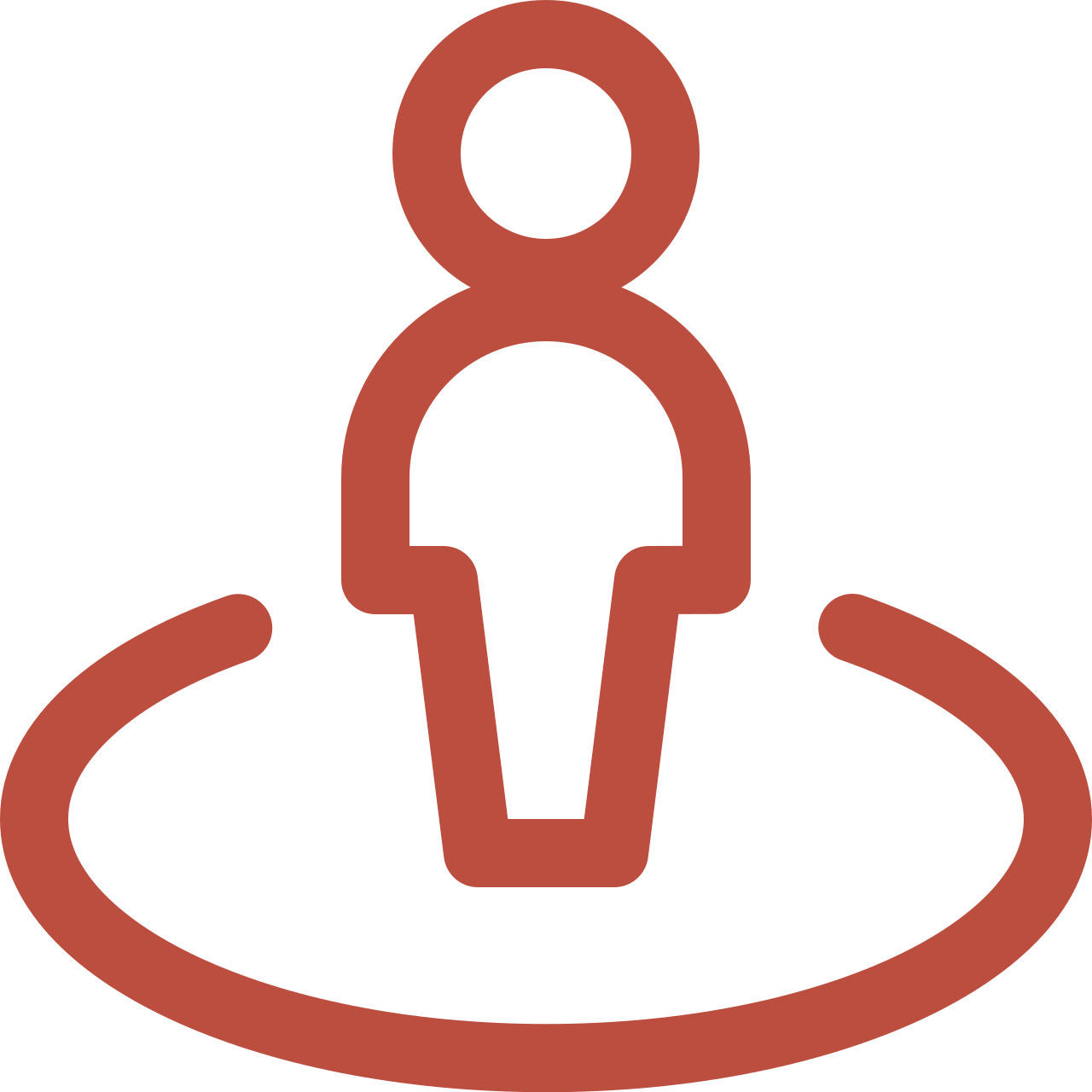 Lifestyle
A state-of-the-art recreation centre provides a focus on fitness.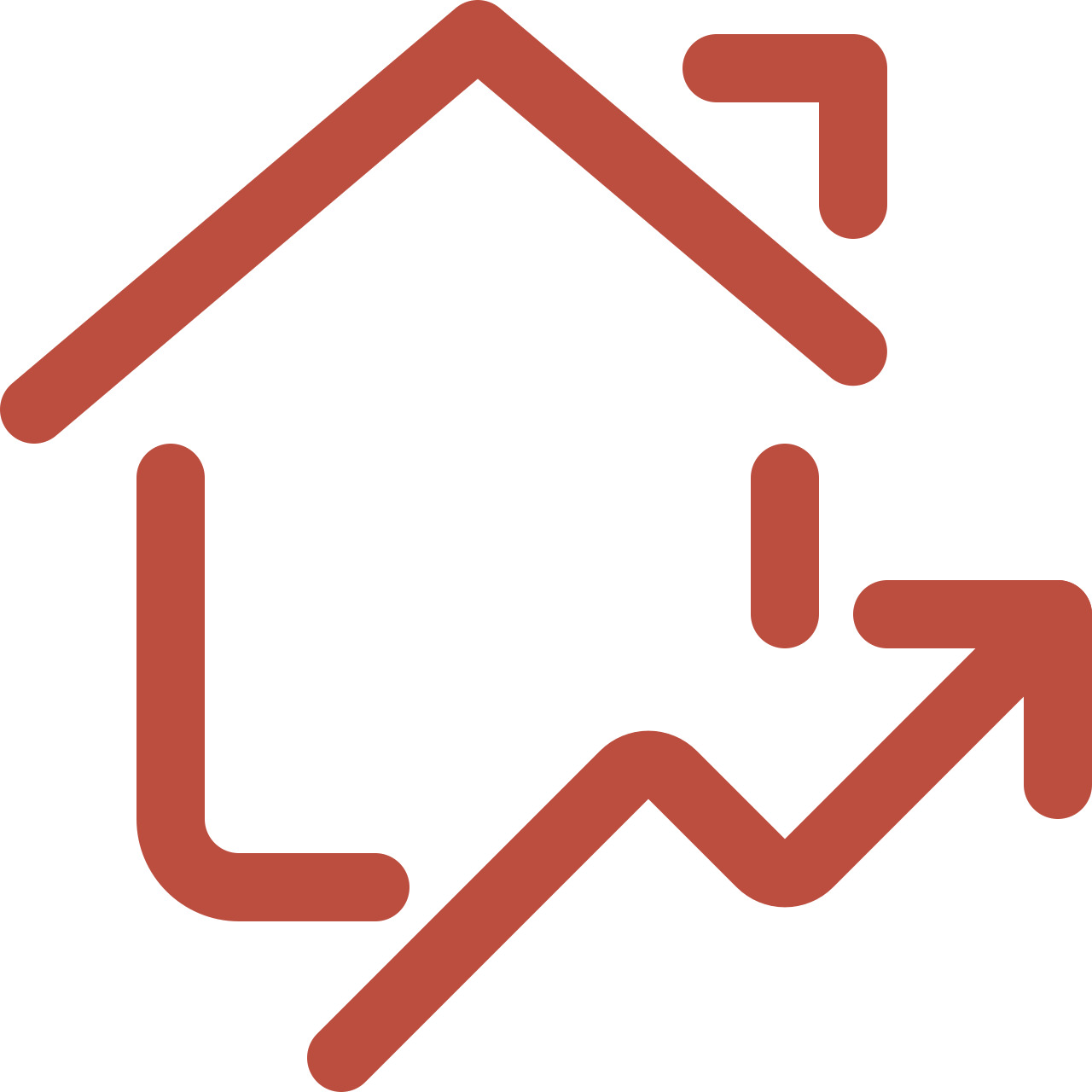 The Housing Market
This neighbourhood was awarded the Markham 2006 Design Excellence Award.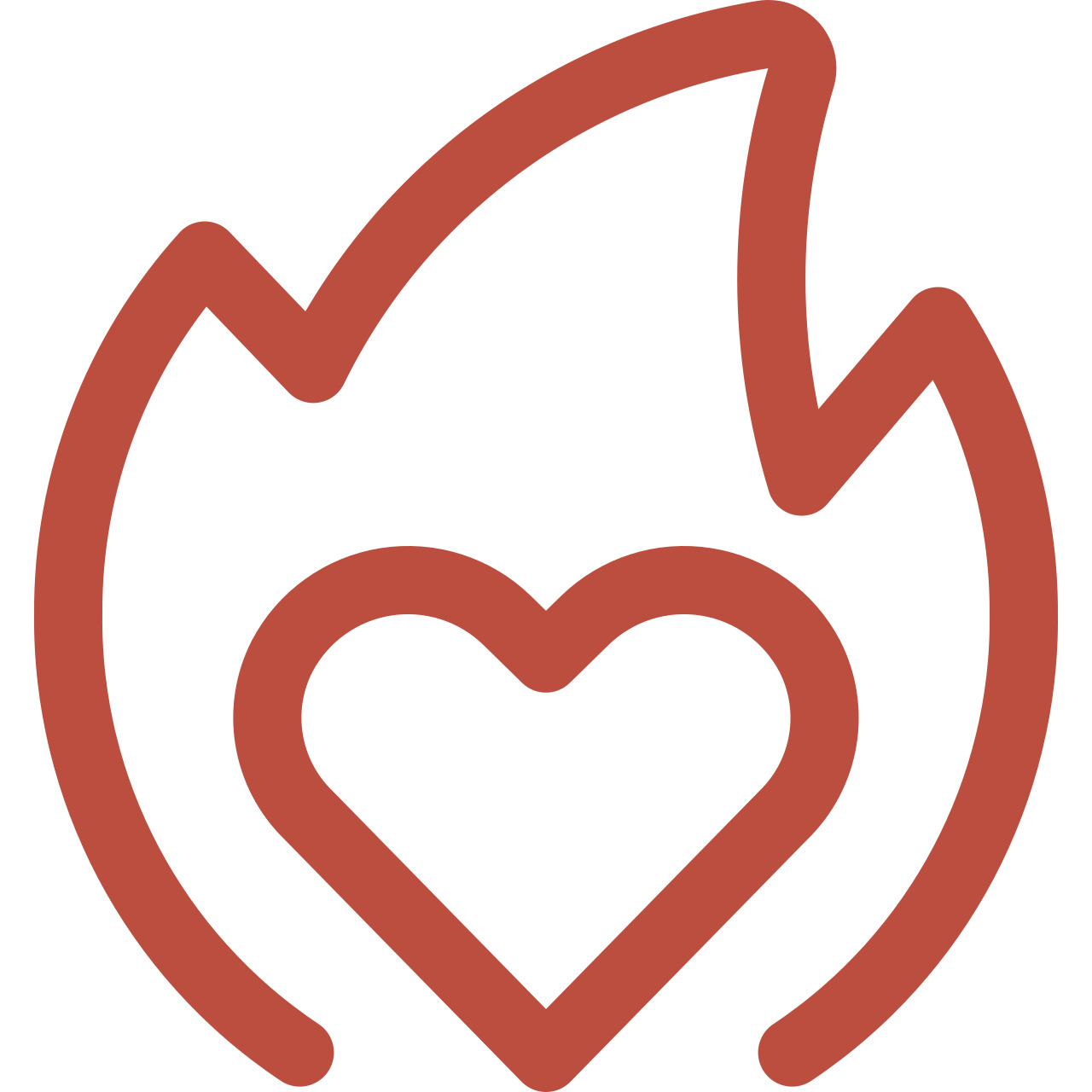 What You'll Love
The state-of-the-art recreation centre and new transit terminal.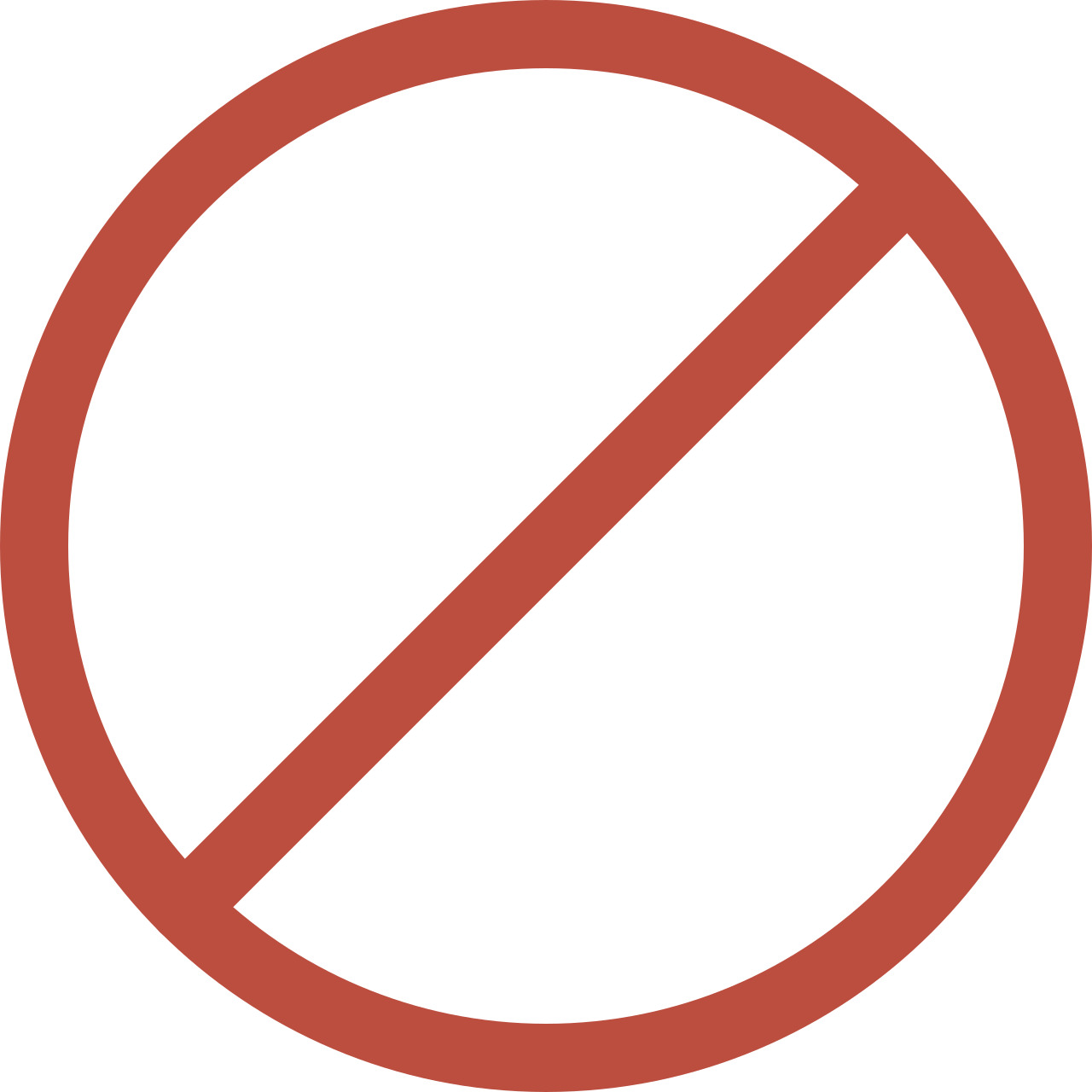 What Not To Expect
Don't expect to find historic homes within the neighbourhood.

The community of Cornell is situated east of Ninth Line and north of Highway 407 in Markham. This community was developed in 1999 as a "new urbanism" experiment. This visionary housing evolution has undoubtedly met the project's goals of promoting family, community, and better living opportunities.
With well-developed neighbourhoods, a state-of-the-art recreation centre, and a newly created metropolitan transit hub, this community fast-forwards residents to an all-encompassing lifestyle.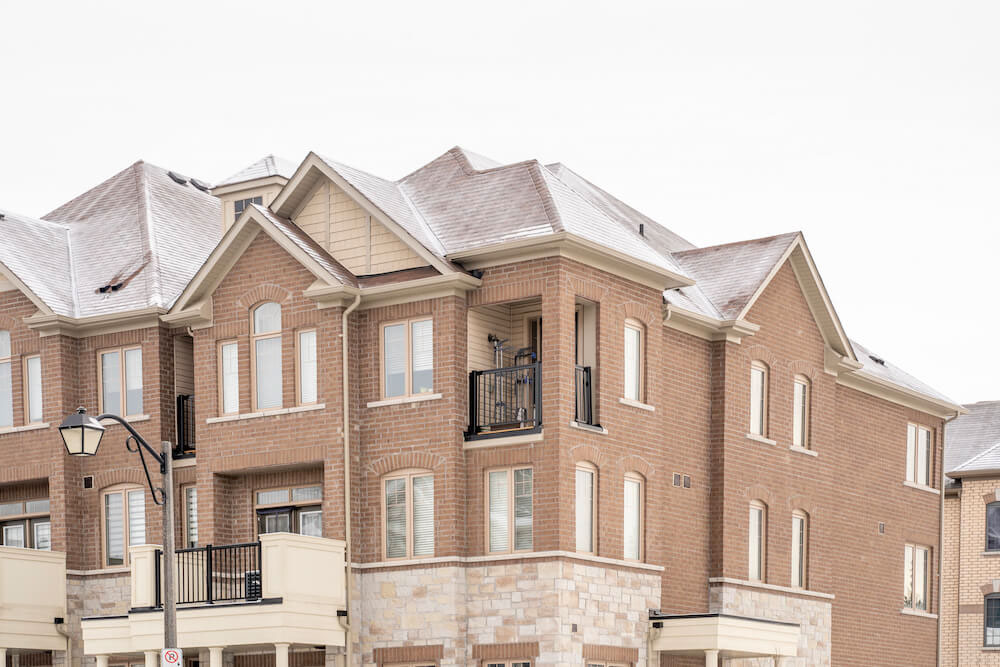 The community of Cornell was named after William Cornell, who arrived in Scarborough from Rhode Island in 1800 and had descendants who settled in Markham. He was a distant relative of the founder of Cornell University.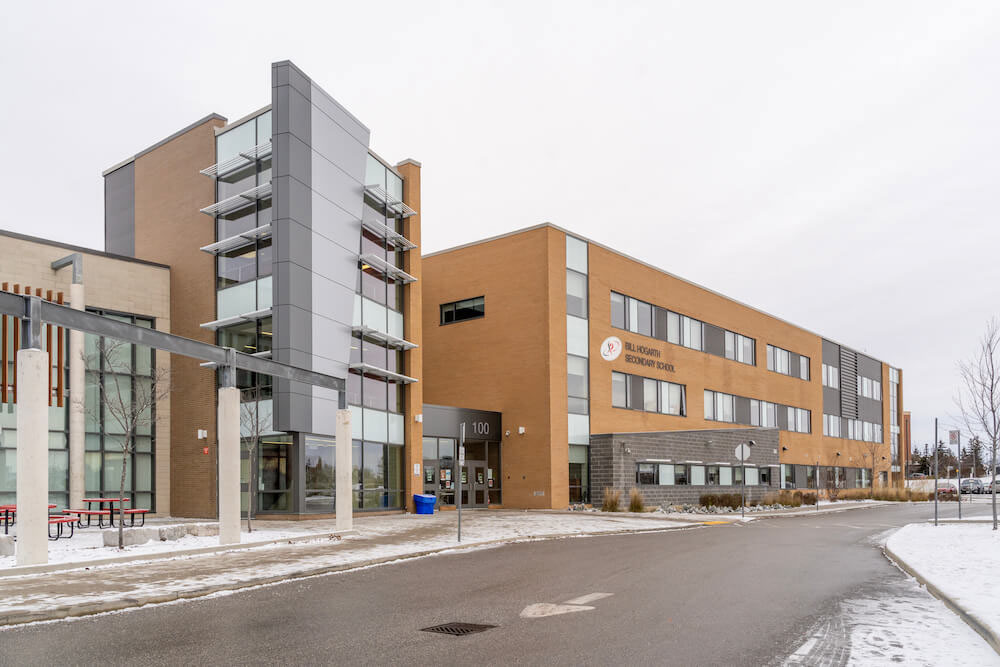 This community consists of varying micro-neighbourhoods, including Cornell Centre, Cornell Rouge, Cornell Village, Grand Cornell, Upper Cornell, and South Cornell. These subdivisions have their names inscribed in stone at the entrance to the housing enclave.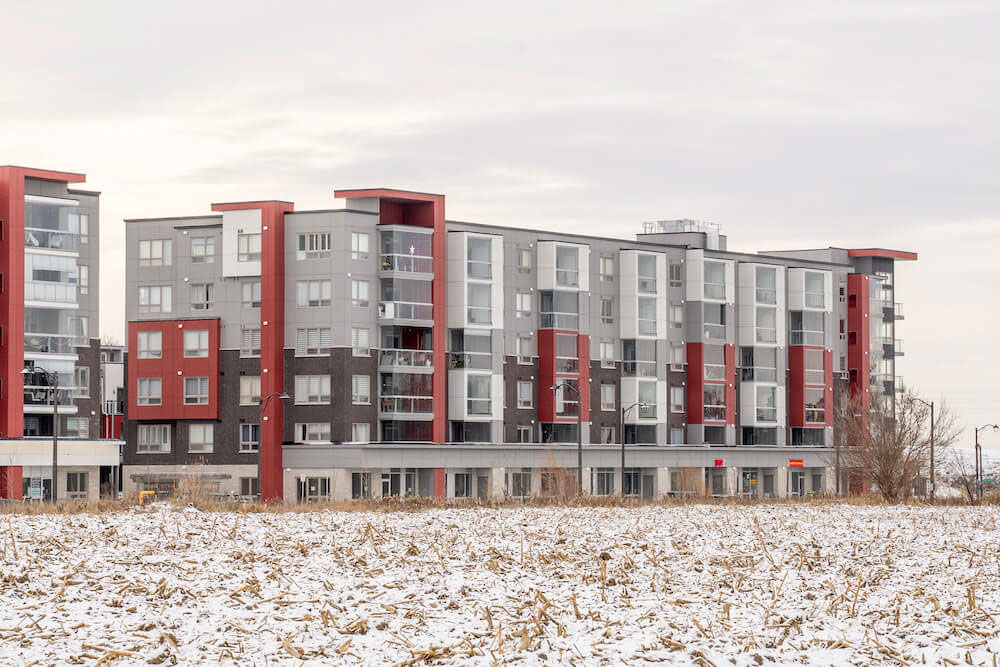 Cornell was developed in 1999 according to a "new urbanism" design. The developers hoped to create a community where the residents have everything they need within the borders of their neighbourhood. For example, Cornell Park Avenue offers a direct route to Old Markham Village Main Street without needing to drive. This neighbourhood design has been so successful that it was awarded the Markham 2006 Design Excellence Award.
The elegant homes in this community are a combination of townhomes, and semi-detached and detached houses. These residences are unique in that the garages are located in a rear laneway; this provides for scenic street fronts with the absence of parked vehicles.
Additionally, many of these homes have a unit above the garage called a "coach house." They are usually one-bedroom apartments with a kitchen and bathroom. This is a valuable addition to the home, offering space for home offices, nanny suites, home gyms, or even rental accommodations.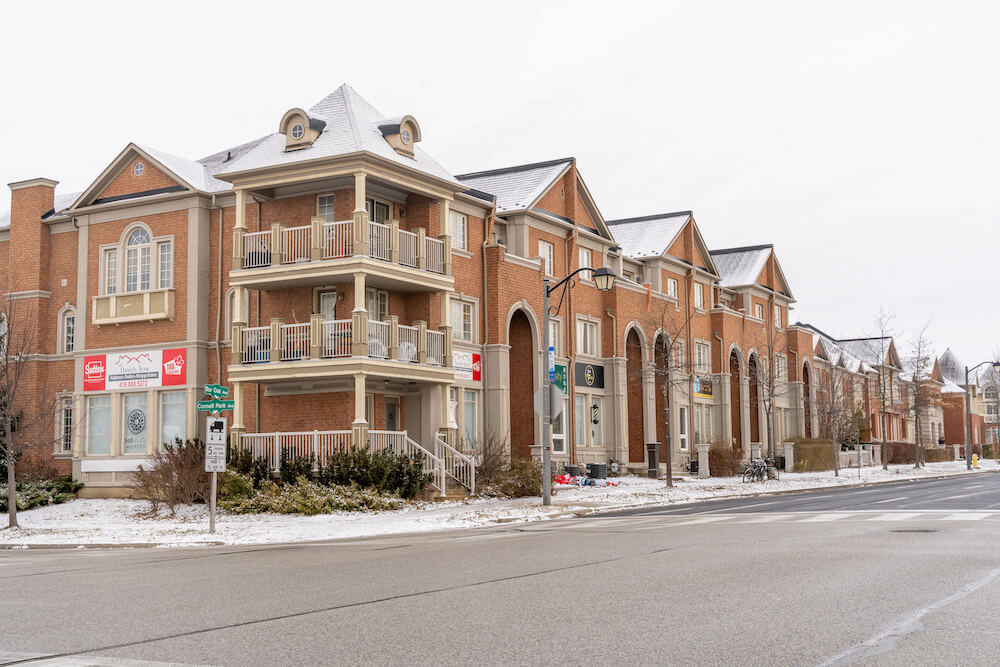 A neighbourhood spirit is evident in the Cornell Residents Association. This group of volunteers has a vision "to offer the most desirable community living experience in the GTA."
This cluster of neighbours bands together to host such memorable community events as the annual Cornell picnic, golf tournament, Cornell tree-lighting ceremony, Christmas carolling, and the community-wide garage sale.
For those interested in performing, the Cornell Community Centre has a 200-seat rehearsal and performance hall available for rent. In addition, the centre houses a state-of-the-art library promoting inclusive arts and culture.
Theatre lovers are inspired by performances at Markham's three theatres: the Markham Little Theatre, Unionville Theatre Company, and FLATO Markham Theatre. If you enjoy the symphony, the Kindred Spirits Orchestra on Highway 7 presents mesmerizing music ranging from Chopin to Handel.
Thanksgiving is a festive time in Markham. Head out to rural Markham and enjoy the annual Markham Fair! Markham offers arts and entertainment for all walks of life.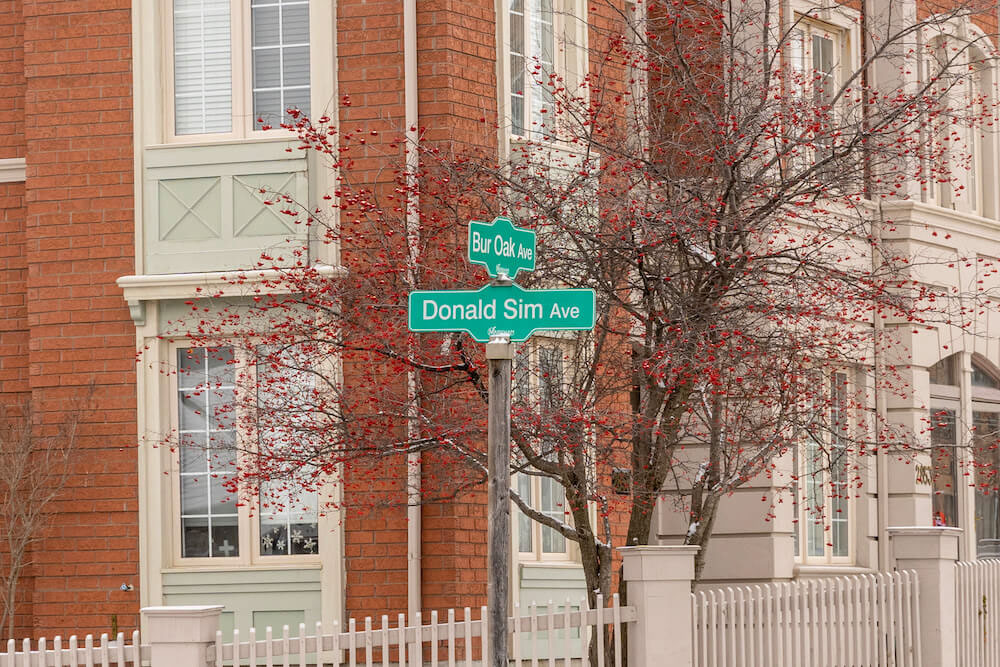 Residents don't need to travel far to complete daily errands. Bur Oak Avenue is the shopping hub in this neighbourhood. This main thoroughfare features small businesses like retail stores, medical clinics, and also the Cornell Community Centre.
If you travel south on Markham Road, you'll reach the Main Street Markham shopping district. This village-like shopping locale has beautiful architecture, overflowing flower planters, interesting specialty shops, fashion boutiques, and sidewalk cafés. The assorted specialty shops feature ice cream, jewelry, souvenirs, and a cigar bodega.
Street performers add interest and street parking is free! Enjoy a latte in a quaint café while watching tourists and locals stroll by.
If you're looking for a larger shopping venue with mainstream stores, CF Markville on Highway 7 features a wide range of retail and big box stores, including Walmart, Toys "R" Us, Winners, and Best Buy. This mall is never as busy as similar venues like Vaughan Mills or Yorkdale, making it a tranquil spot to window shop.
A range of dining possibilities exists in this neighbourhood on nearby 14th Avenue, Kennedy Road, and Steeles Avenue. The School Fine Dining on 14th Avenue offers an intimate setting with white tablecloths, wine glasses, and candlelight.
This elegant restaurant serves steak and seafood in a restored schoolhouse with a piano lounge and patio. This upscale eatery is the perfect spot for dates, socializing, and special occasions.
This visionary neighbourhood was developed with abundant green space in mind. Parks such as Benjamin Marr Park, Upper Cornell Park, Grand Cornell Park, New Union Park, and White Hills Park, among others, offer space for families to gather.
All of these parks feature a children's playground and several offer splash pads for hot summer days. A few of the parks also feature outdoor ice rinks for winter skating.
The Cornell Community Centre, a main feature of this neighbourhood, is a state-of-the-art, 11,985-square-metre centre on Bur Oak Avenue. It includes a public library, an indoor swimming pool, a basketball court and a running track, in addition to an outdoor ice rink. A gym and a yoga room offer locals the opportunity to participate in fitness classes.
Kids love the exciting water slide in the indoor pool and drop-in volleyball offers the opportunity to keep fit with other community members.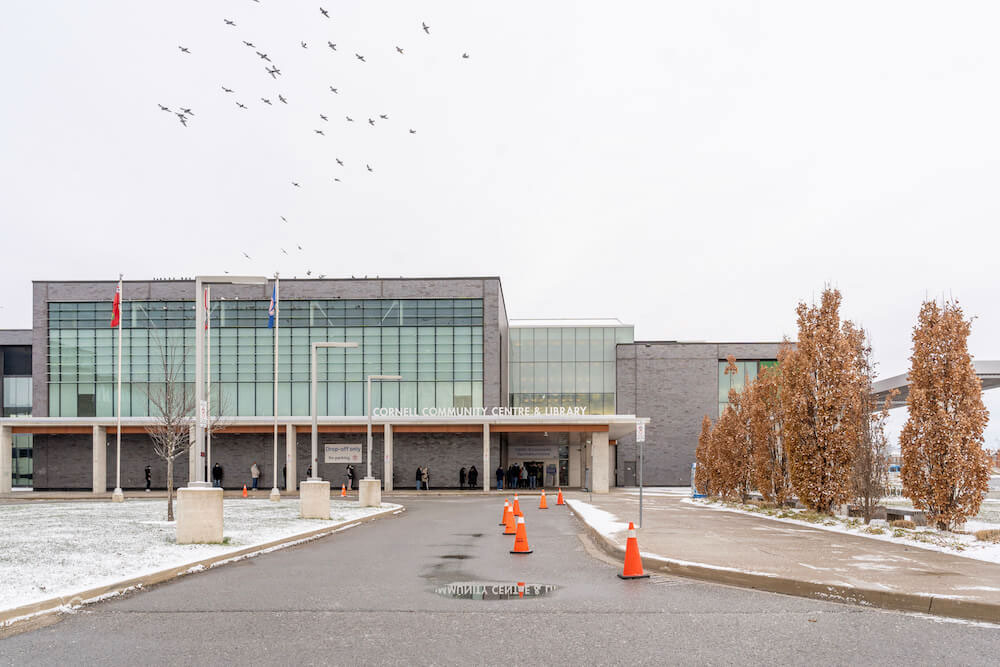 For commuters, the up-and-coming Cornell Terminal located near Highway 7 East and Ninth Line will provide easy access to York Region transit buses and Viva rapid transit buses. This bus terminal will connect with transit in Toronto, Peel, and Durham and is scheduled to be completed in the spring of 2022.
Currently, the Mount Joy GO Station accesses downtown Union Station in about 40 minutes.
Additionally, Highway 407 connects with the Don Valley Parkway. You'll reach downtown Toronto in about 40 minutes when travelling south on the parkway.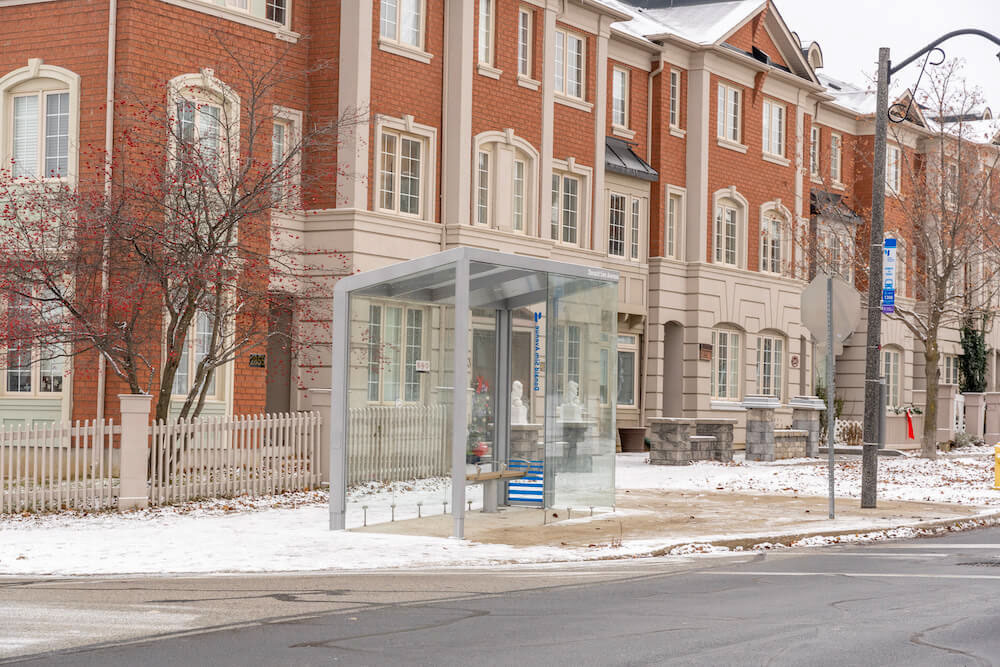 This award-winning designed community has all the features you'd want in an ideal suburban locale. The architects and developers created a walkable community where residents can live, work, and play in an all-encompassing neighbourhood. Featuring state-of-the-art recreation and abundant green space, Cornell, Markham, offers a tranquil lifestyle.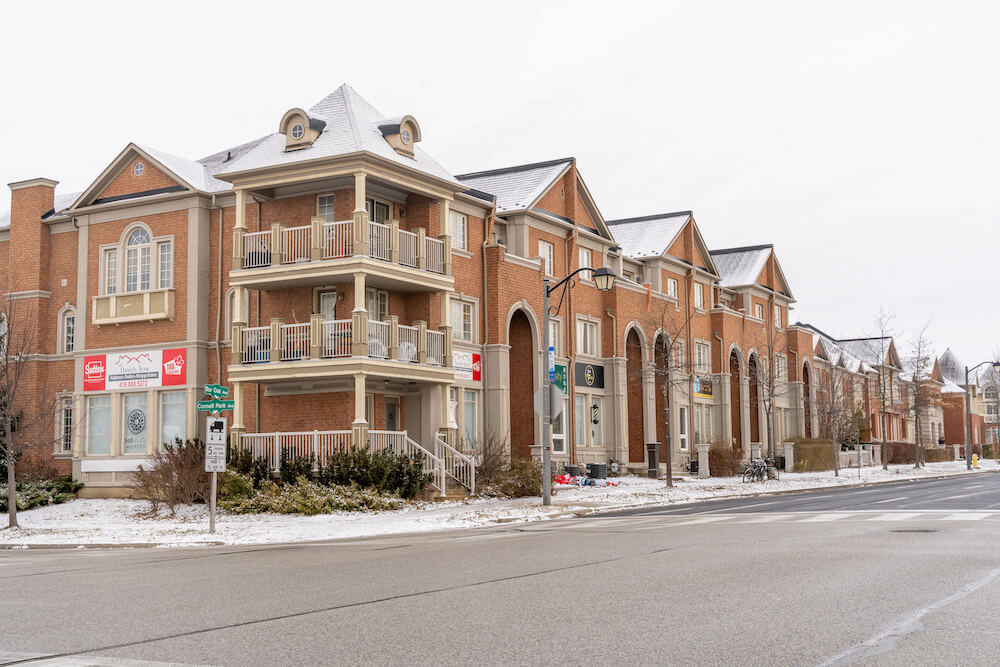 Frequently Asked Questions
What is Cornell, Markham, known for?
Cornell is known for its award-winning design, state-of-the-art recreation centre, and abundant green space.
Why is it called Cornell, Markham?
The community of Cornell was named after William Cornell, who arrived in Scarborough from Rhode Island around 1800, and had descendants who settled in Markham.