Box Grove, Markham Neighbourhood Guide: A Golfer's Paradise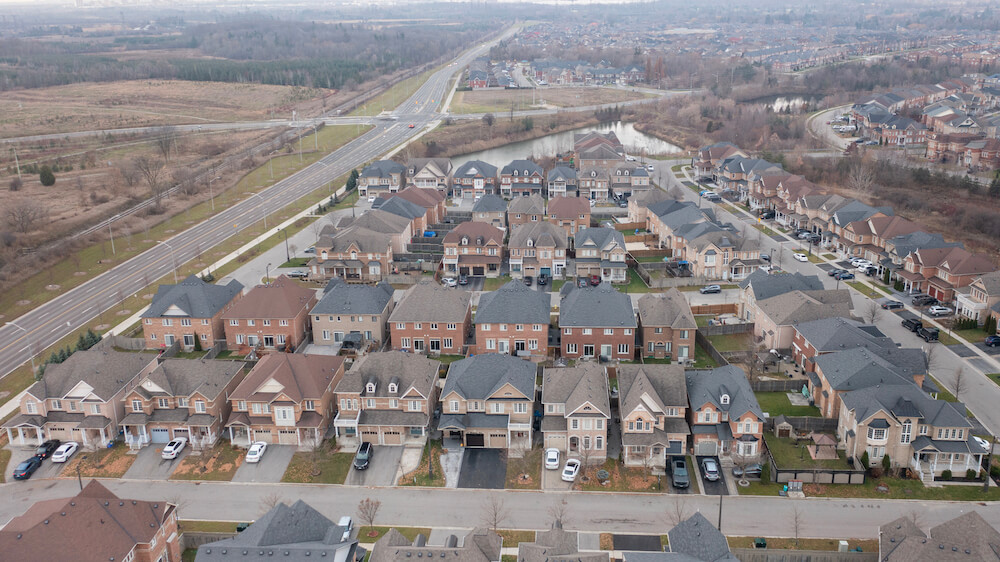 Neighbourhood At a Glance: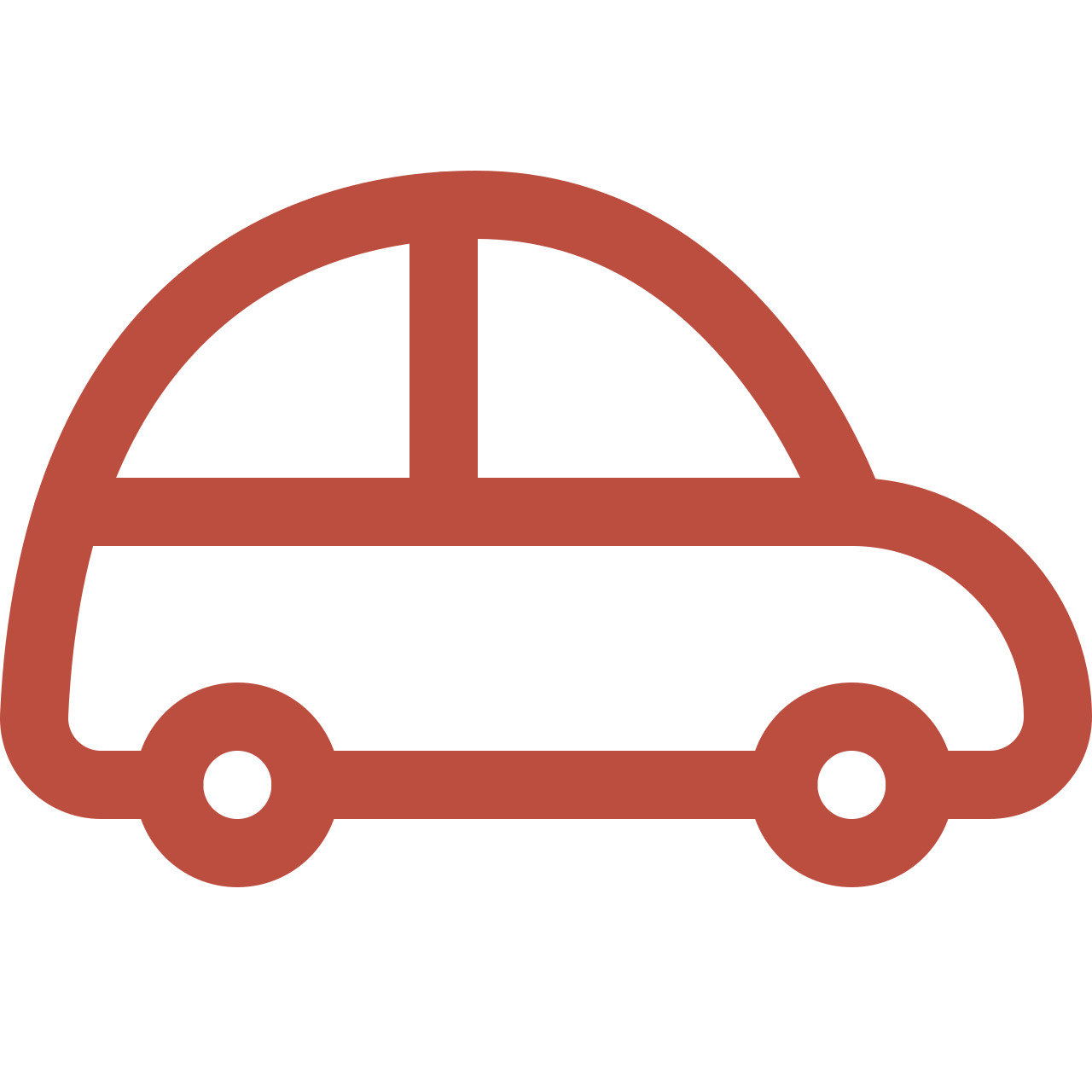 Average Commute Time
Union Station can be reached in about 40 minutes by car and around two hours by public transit.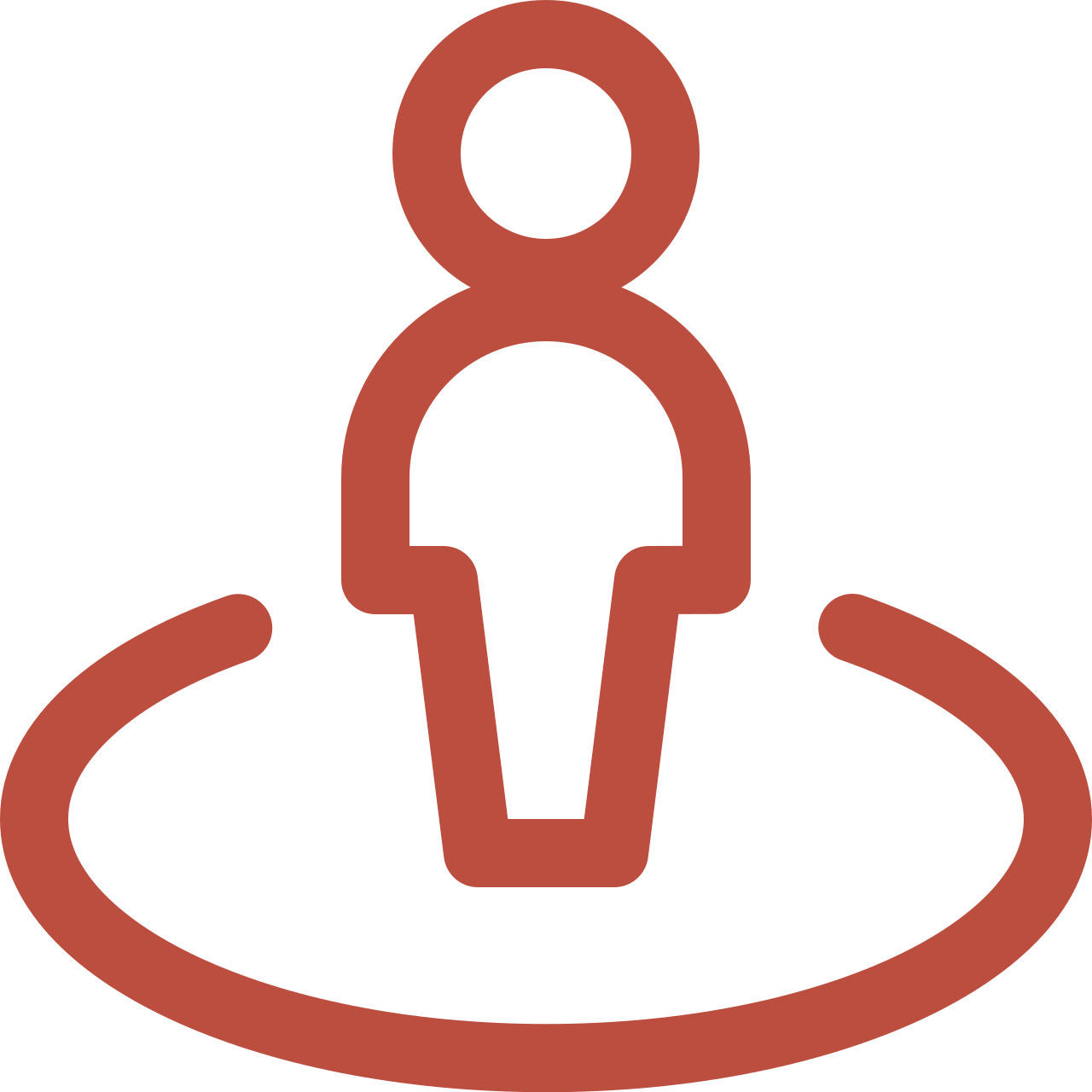 Lifestyle
It's a very green location with an active community centre and two golf courses.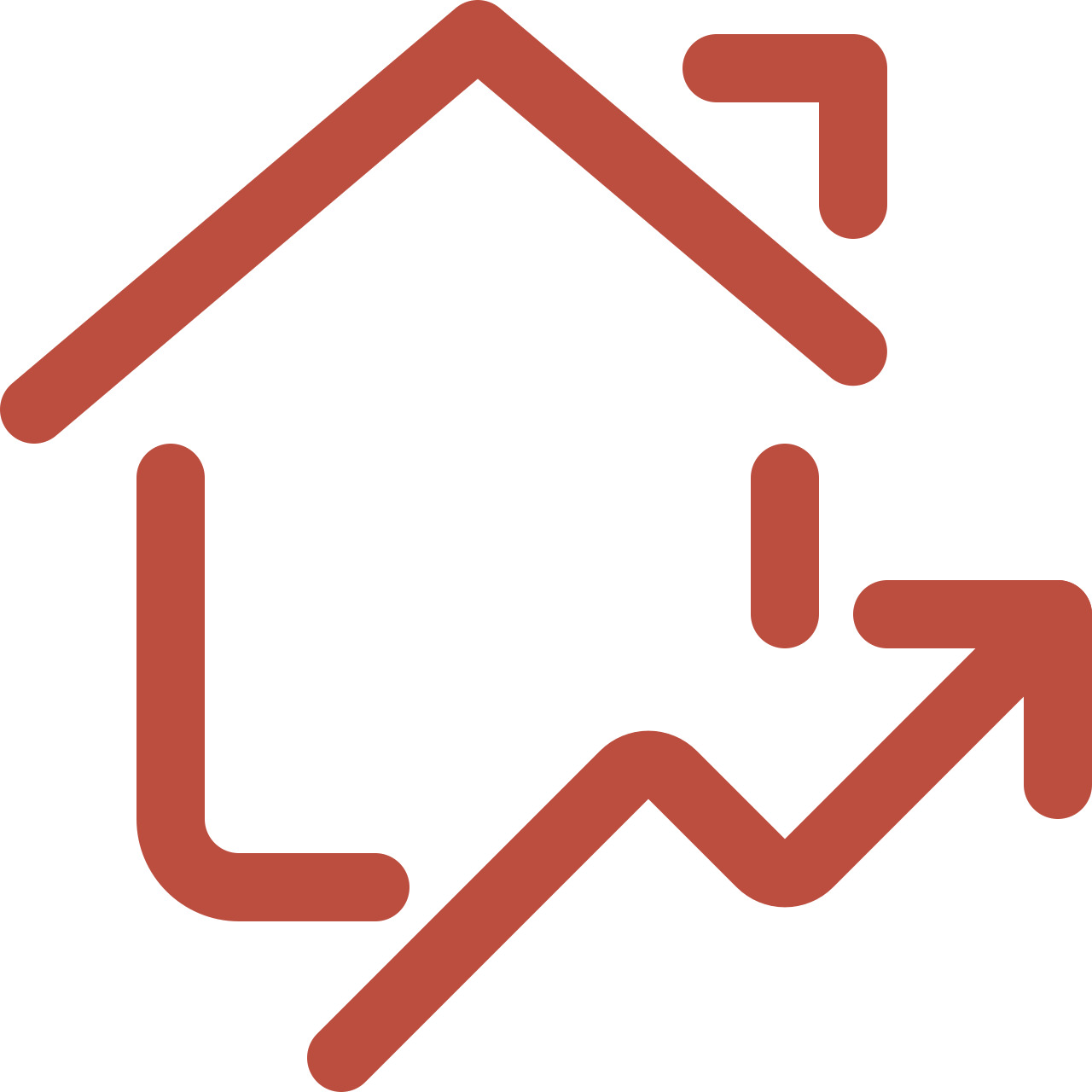 The Housing Market
Traditional accents can be seen on townhouses and detached homes.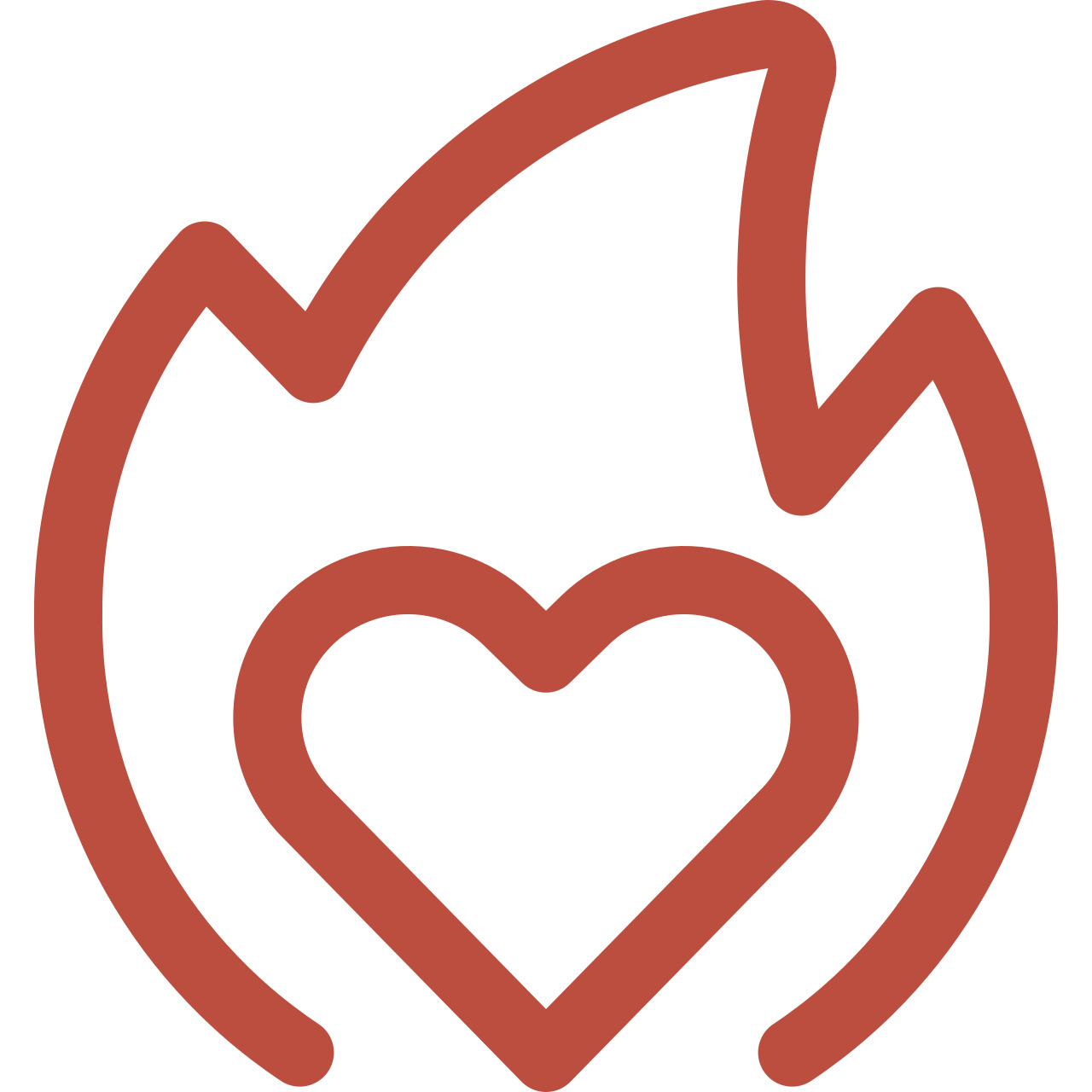 What You'll Love
Residents enjoy numerous parks, modern amenities, and quick access to Highway 407.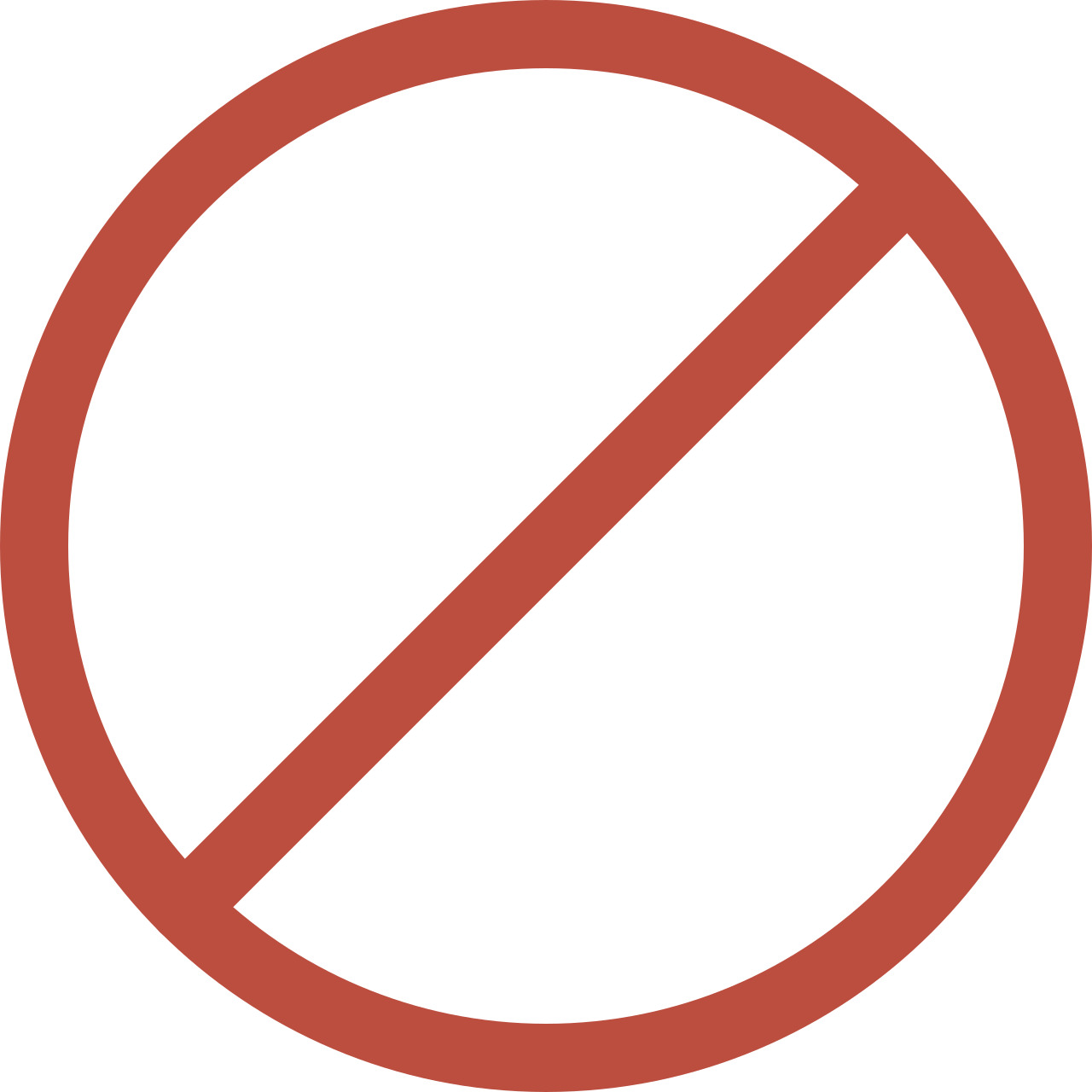 What Not To Expect
The neighbourhood doesn't have large bars or an active and thriving nightlife.

Box Grove, located in the southeast of Markham, is an area surrounded by green space and a collection of golf courses. With its proximity to Box Grove Bypass and Highway 407, the residential area is constantly growing and expanding. The neighbourhood has evolved from farmland to a bustling community.
All settlers of modern-day Box Grove were drawn there by the Rouge Creek and incredible farmland. The European settlers were mostly Mennonites coming up from the United States. Thanks to the Rouge River, they were able to power their saws, and wood and grist mills, which made the area very popular. Initially named Sparta, the community was known as a rougher type that worked hard to cultivate the land, building a schoolhouse, church, general store, and a cheese factory. After Confederation in 1867, Sparta changed its name to Box Grove, and the foundation of modern Box Grove was laid.
The Tomlinson family, the largest landowners in the area, were involved with registering the Box Grove subdivision in the 1850s. Some of the original houses can still be seen along the 9th Line North and south of 14th Avenue. In 1950, the Tomlinson land was sold and made into a golf course designed by Nelson Davis, which IBM purchased in 1967. It sold the course in 1997 to the Town of Markham and developers who transformed half the course into the Legacy and Rouge Fairways communities. Although the area was initially settled for its promise of industry, it is now a largely residential area with little active farmland left.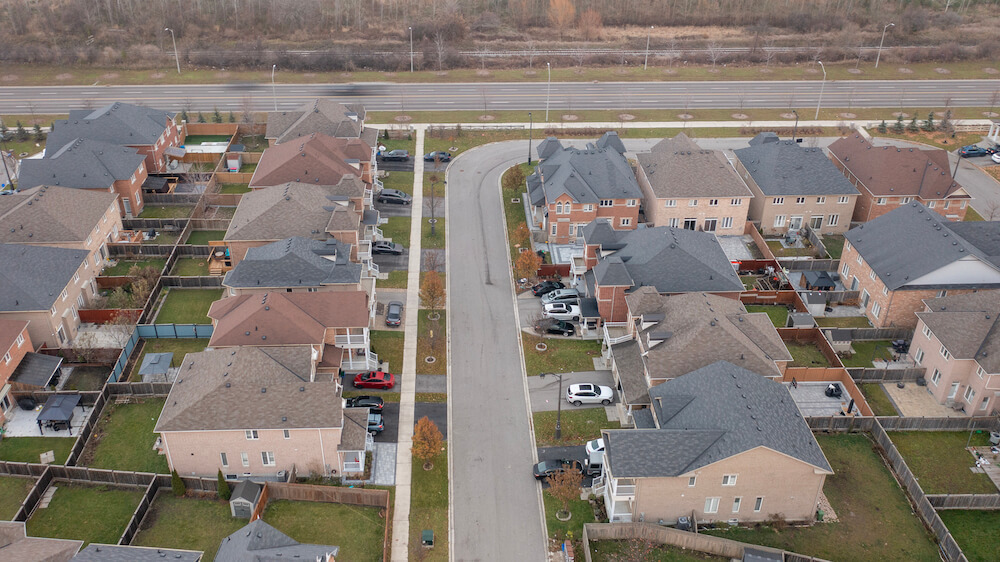 While the style of home varies from townhouses to large detached homes, the overall feel of the neighbourhood stays the same: traditional and inviting. The most common architectural staple for the community is a nicely put-together front porch. Some of the varied home styles can be seen in the surrounding subdivisions, like Boxgrove Village located in the northeast. Here you'll see newer detached homes and townhouses. In the southwest and northern regions, you'll come across older homes in areas like Cedarwood and Roxbury Park. There you'll find larger detached, single-family homes with sizable attached garages. Most of the homes in these areas are constructed with brick. Another feature worth noting is that Box Grove has a residents' association and a Neighbourhood Watch program.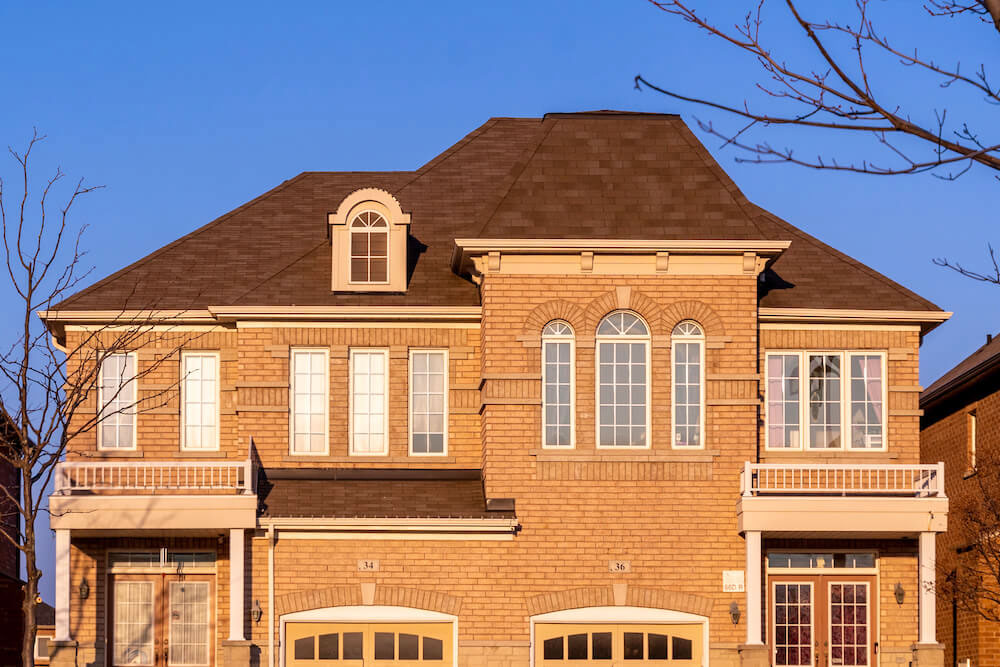 Things to Do in Box Grove
The Box Grove Community Centre, located on Ninth Line, was originally a one-room schoolhouse that has since been renovated to better suit modern needs. The centre is used by locals for community organization meetings and small gatherings. It's also used to host some recreational activities like volleyball and badminton, as well as a play area for small children. The neighbourhood has a second community centre located in the Markham Green Golf Club on Rouge Bank Drive. The Rouge River Community Centre has a large hall that can hold up to 200 people and is used for plays, weddings, community gatherings, and fundraising events. The centre also has a great outdoor patio that overlooks the golf course. While it is on the golf course, there are still many registered city programs offered on-site for residents of all ages.
The Box Grove neighbourhood is also home to the Markham Arts Council, an organization that supports over 80 organizations and roughly 850 individual artists living and working throughout York and Ontario.
Box Grove has just about everything you need within its borders. On Copper Creek Drive, there's a SmartCentre that has a CIBC bank, a Walmart, a dentist, a hair salon, and a nail salon. West on Copper Creek Drive, you'll arrive at the Boxgrove Centre, an outdoor plaza with a pharmacy, restaurants, Longo's grocery store, Russell Aquatics Swim School, and more. Over on the west side of town, along Markham Road, there are other amenities. Some of these include Armadale Square, which has a variety of restaurants including Hakka Legend Asian Cuisine and The Toston. There's also Newton Square, which has a handful of clothing stores like Nalli at Ontario, electronic and appliance stores, a couple of spas, and a dental office. There's even a Costco right across the street!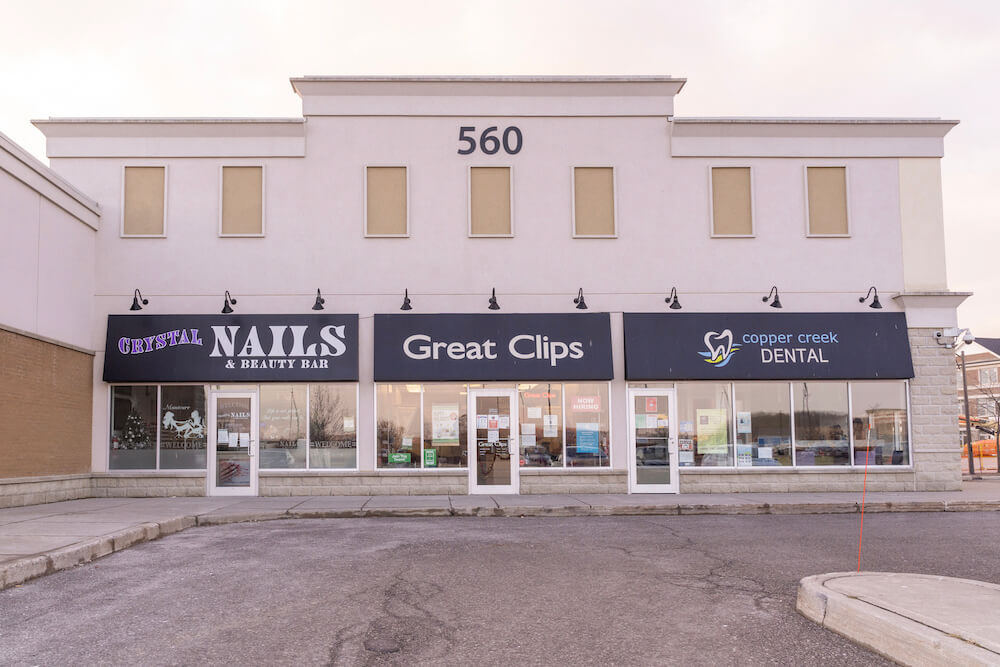 Box Grove has several highly rated, family-style restaurants including The Toston and Fire Wing Station. The Toston, located within Newton Square on Karachi Drive, offers Columbian-style food. Fire Wing Station, located on 14th Avenue, has over 100 chicken wing flavours on its menu.
One of the biggest selling points for the Box Grove neighbourhood is how much green space and recreational parkland is available to residents. Even on residential streets, trees line pathways and are plentiful in the parks. One of the largest parks in the area is the Rouge National Urban Park. Also known as the Bob Hunter Memorial Park, the park has kid-friendly and more advanced hiking trails. Another park of note is Tomlinson Park. Located on Boxwood Crescent, it has a playground, splash pad, soccer field, and baseball diamond.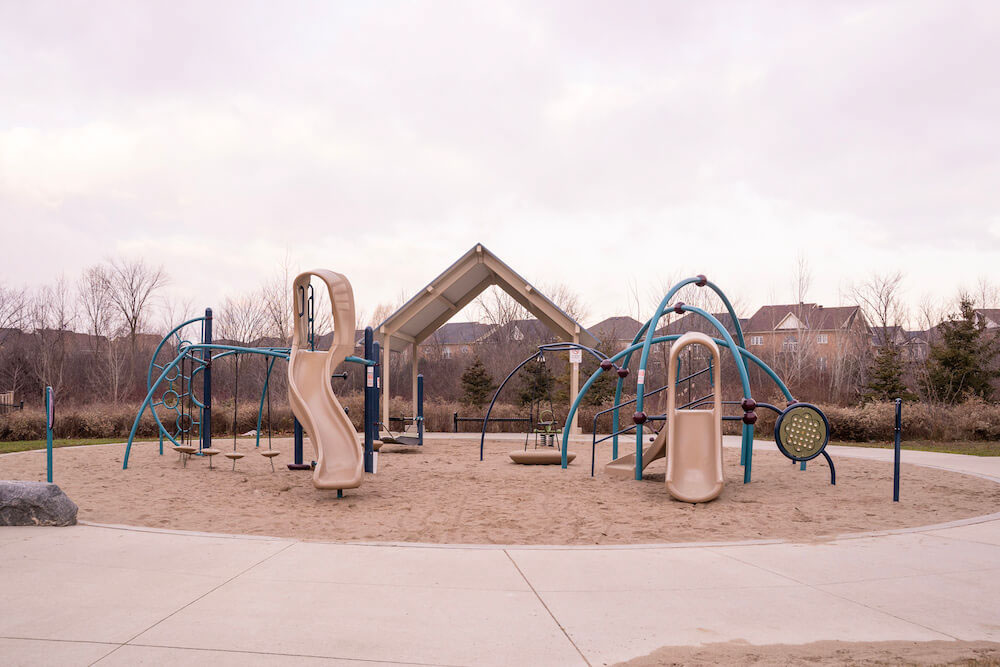 The Box Grove neighbourhood is lucky to have numerous parks with lots of amenities. Tomlinson Park, for example, offers residents access to a soccer field and baseball diamond. Roxbury Park, on Roxbury Street, also has a soccer field as well as a playground and baseball diamond. At the Rouge River Community Centre, there's an outdoor swimming pool locals can use that features a unique poolside lounge for up to 60 people.
The Box Grove neighbourhood is about a 10-minute drive to both the Markham Village GO Station and the Unionville GO Station. With easy access to Highway 407, the commute by car takes about 40 minutes to downtown Toronto. There is also a bus service that runs throughout the majority of the Box Grove neighbourhood making it a very convenient community for those who work closer to the city.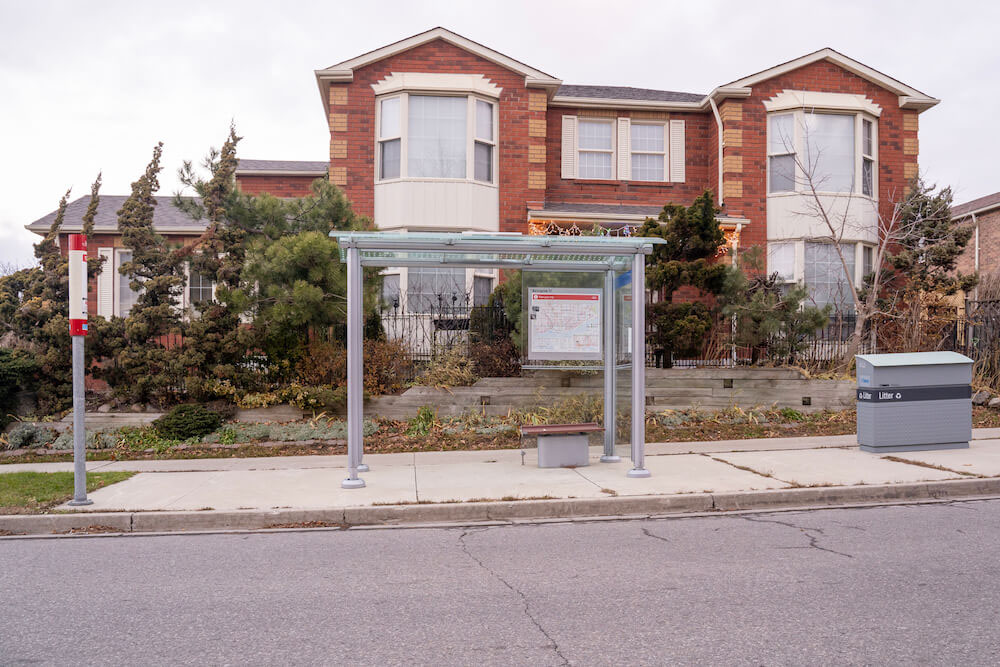 Trees, Parks, and Bikeways
Box Grove is an ideal community for anyone looking for a quieter place to live that's still close enough to transit to take you downtown. It's a great neighbourhood for families and individuals who prefer greener areas and slower traffic.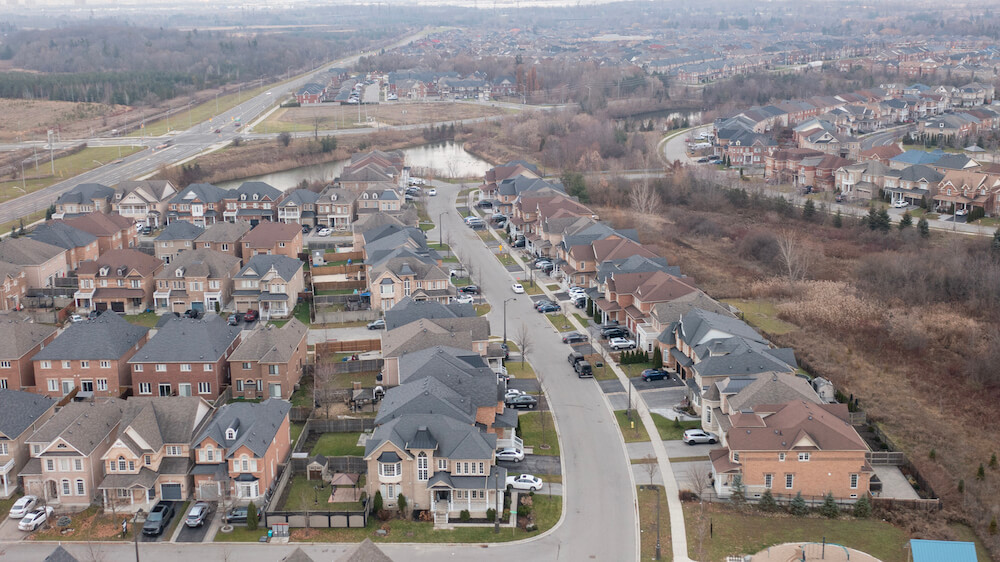 Frequently Asked Questions
What is Box Grove, Markham, known for?
Box Grove is known for easily bikeable roads and an abundance of green space.
Why is it called Box Grove?
There's no clear answer for where the name Box Grove came from. It either came from a large number of boxwood trees in the area or it was named for Boxgrove, the village in West Sussex, England.