Rural Burlington Neighbourhood Guide: A Peaceful Retreat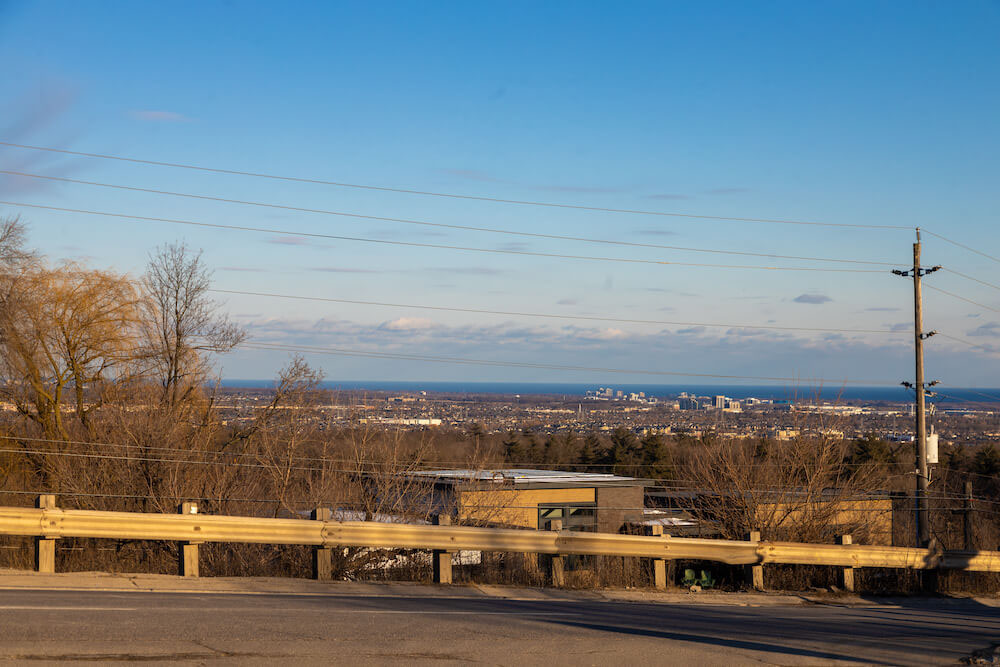 Image of Rural Burlington
Neighbourhood At a Glance: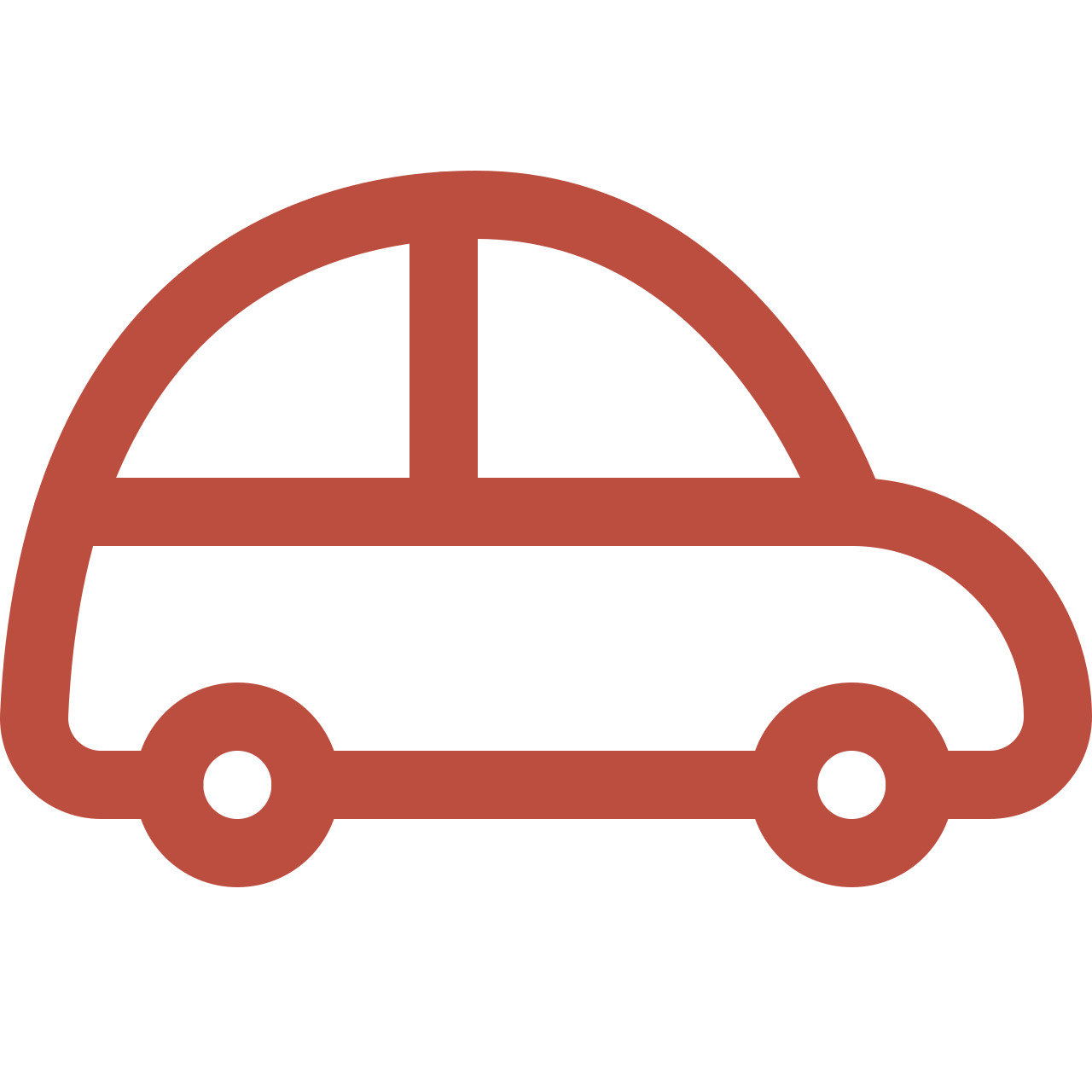 Average Commute Time
Union Station can be reached in just under an hour by car and an hour from Burlington GO Station.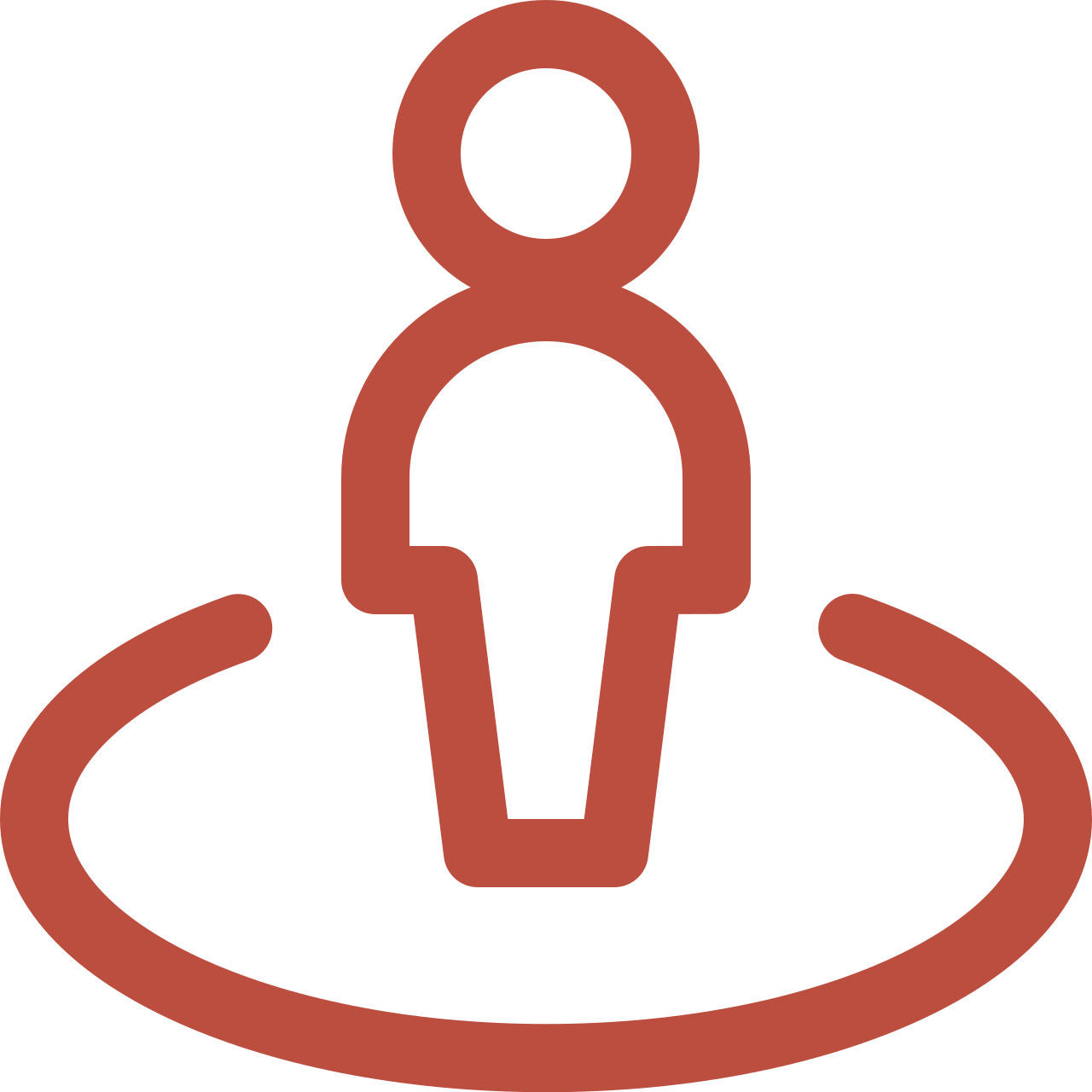 Lifestyle
A quiet neighbourhood close to recreational areas and many golf courses.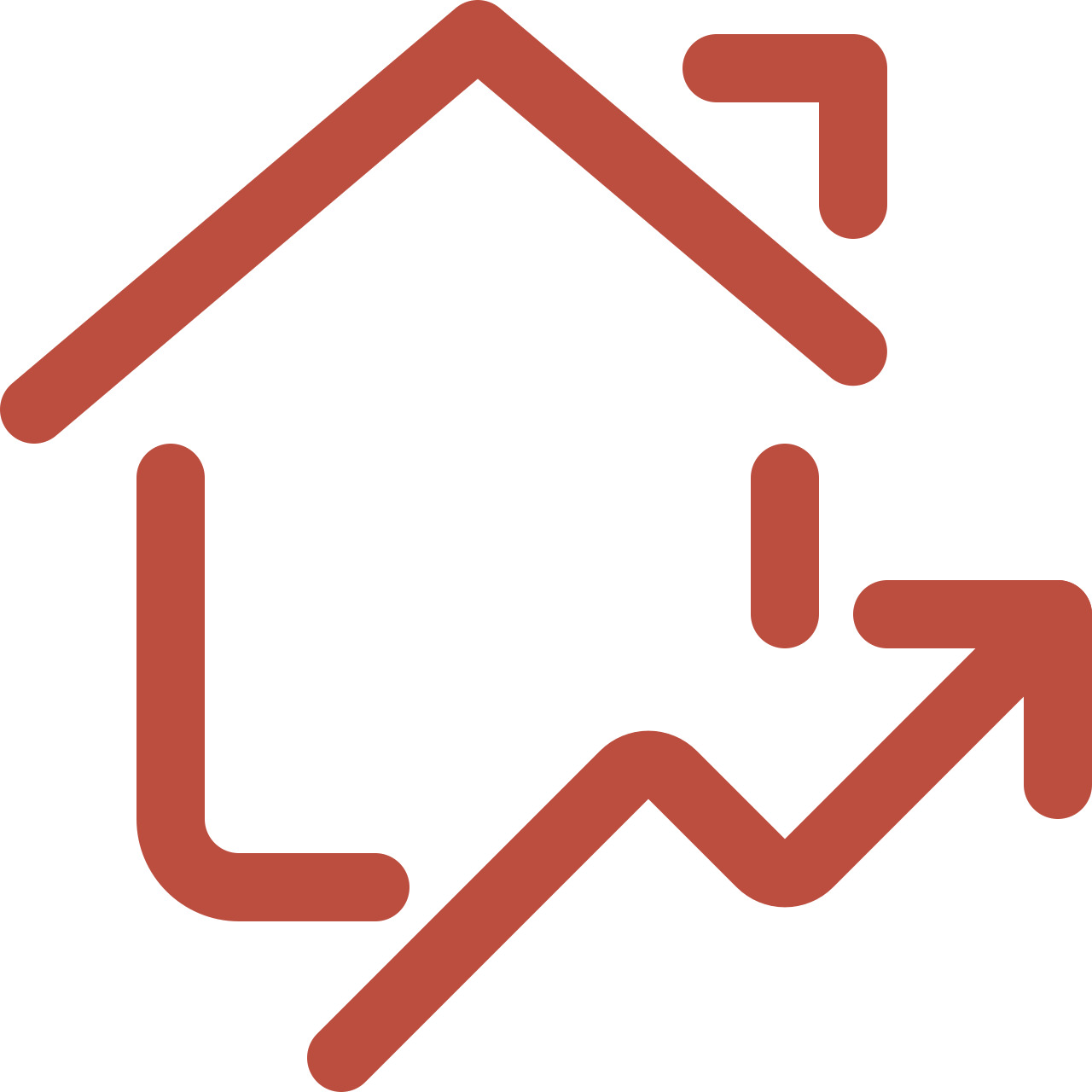 The Housing Market
A small selection of one- and two-storey detached buildings on large lots.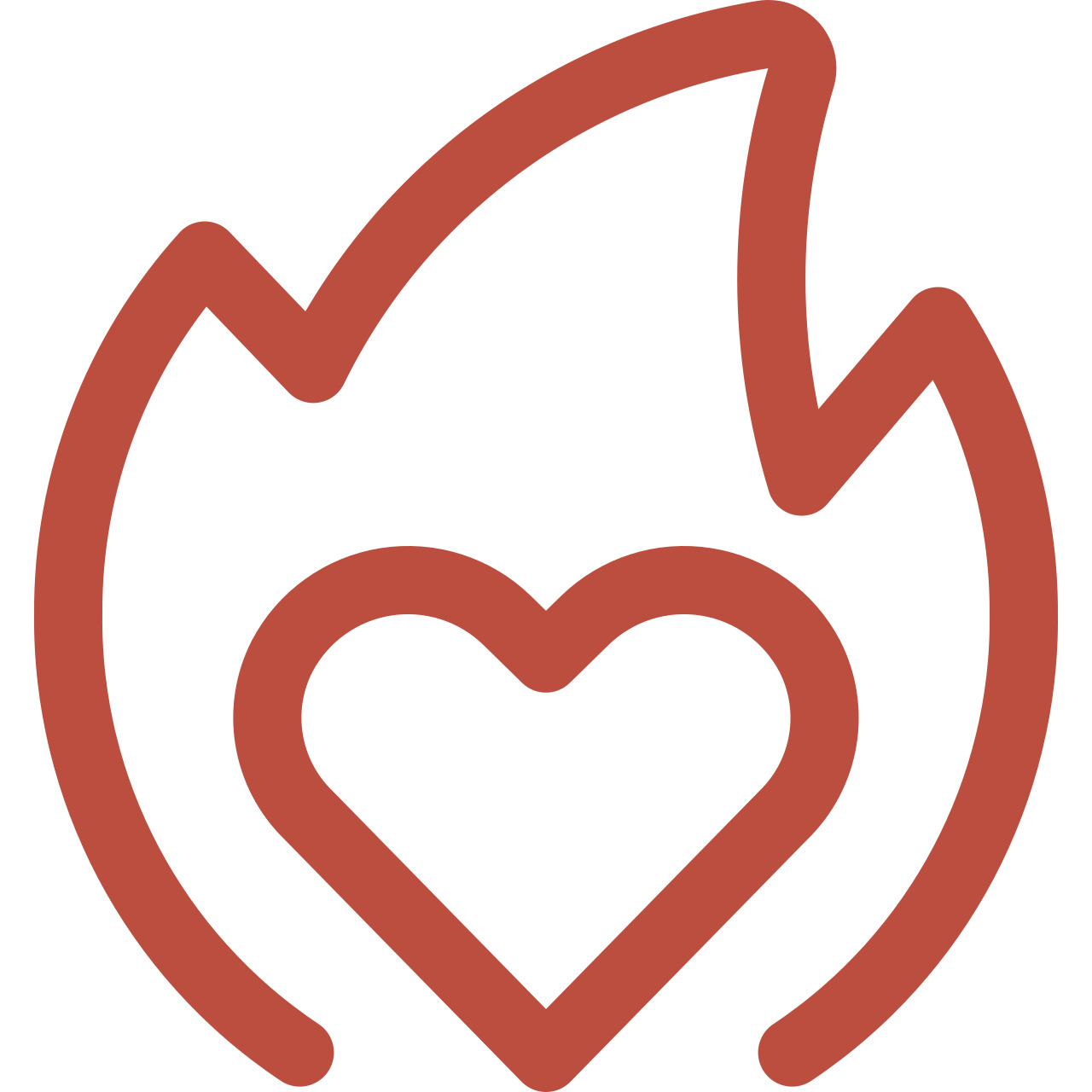 What You'll Love
Tranquil quietude far away from the bustle of downtown Burlington.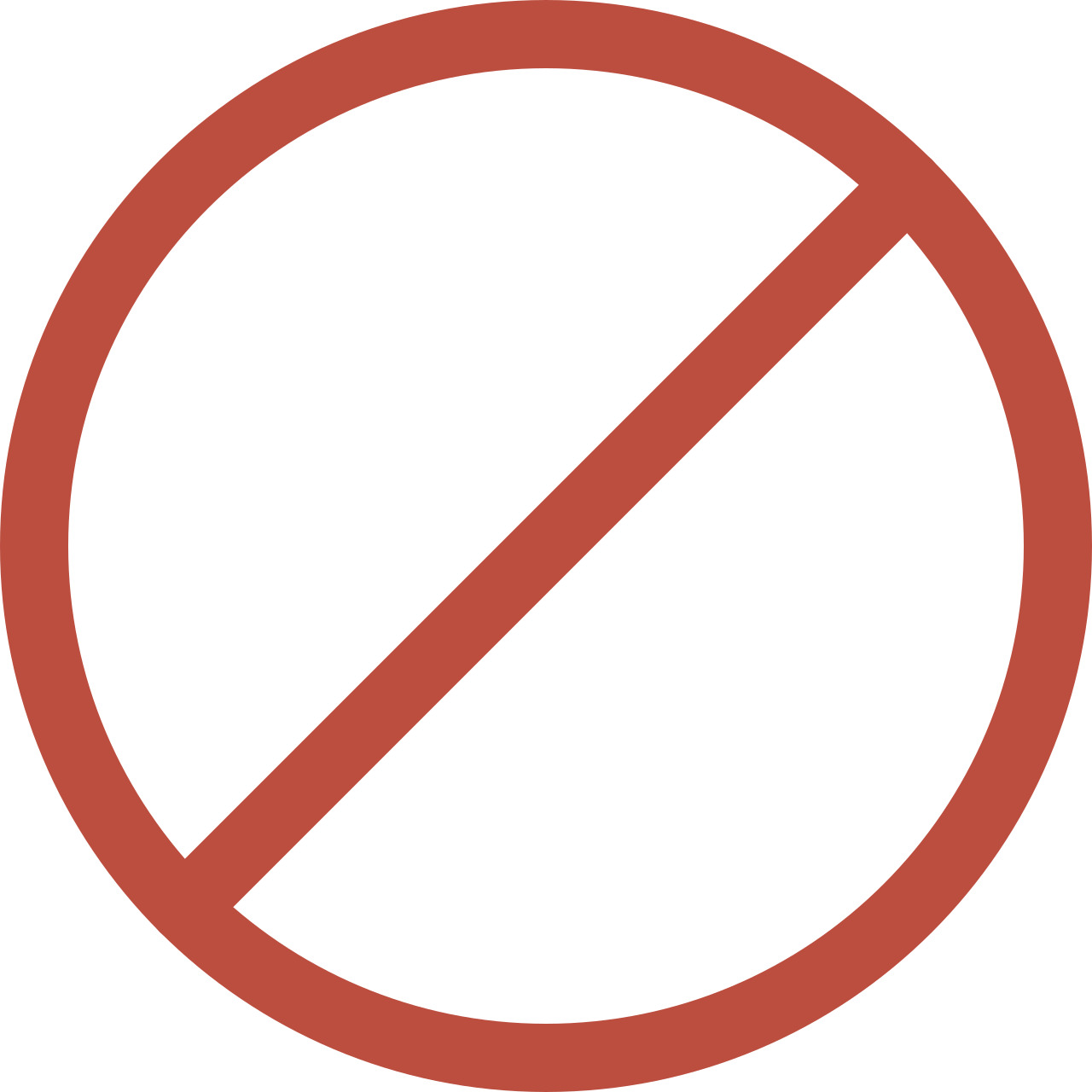 What Not To Expect
There are no stores and few restaurants in this community.
Country lovers will find their dream home in Rural Burlington. There are massive houses on large lots where you can garden, raise animals, or just enjoy the peace and quiet. This neighbourhood is close to scenic Mount Nemo where locals and tourists from the Greater Toronto Area travel for hikes and spelunking adventures. The nearest stores and restaurants are a quick drive down Guelph Line to the City of Burlington, which also has many heritage centres and annual festivals. If you're a fan of golfing, Rural Burlington is a great choice since it has many golf clubs in practically every direction.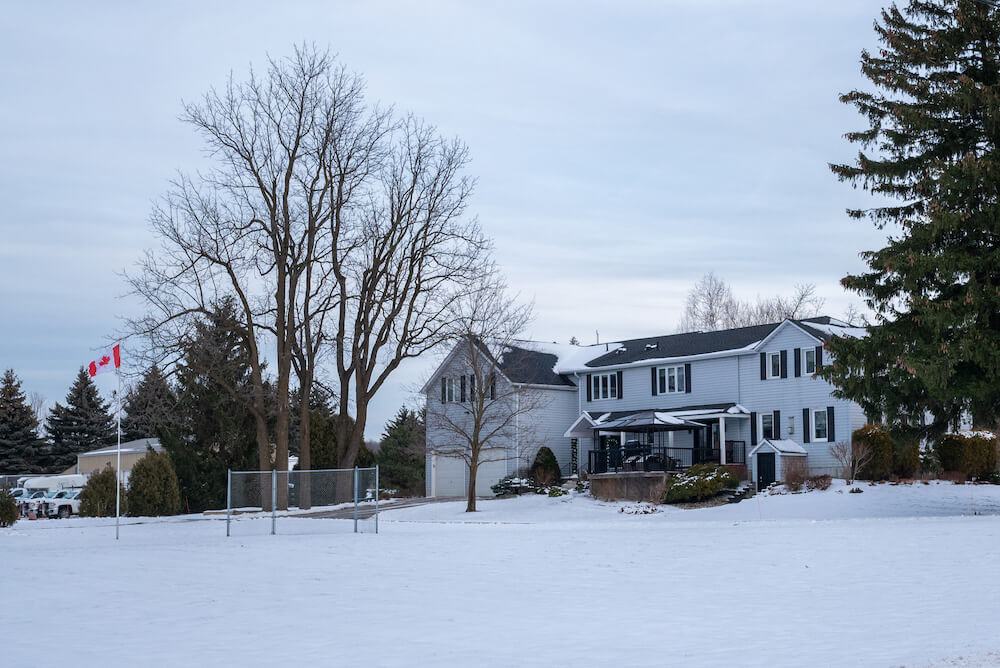 Indigenous groups were the first to live in this area. The Iroquois were a dominant group over the 17th century but were largely replaced by the Anishinaabeg in the early 1700s. After years of conflict over resources and the fur trade, the land in present-day Burlington was purchased by the British Crown in the early 1800s. Port Nelson and Wellington Square were the first major establishments in the area, providing a space for shipping grain to market from nearby farmland. Burlington soon evolved into a prosperous farming community, producing fruits and vegetables of world-class quality. The population of Burlington boomed after the Second World War and continues to grow.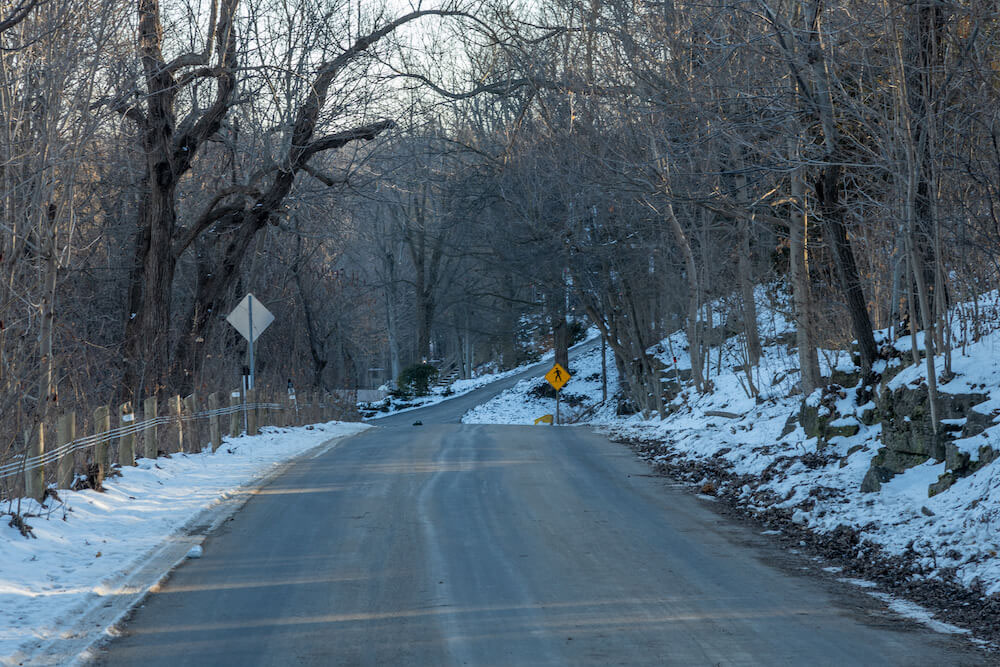 Rural Burlington is sparsely developed with large homes on sprawling properties. You can find both bungalows and multi-storey mansions with large footprints and extravagant architecture. Some of the homes feature modern stylization, however, there are many older homes featuring traditional architecture. The roadways are mainly two lanes and are surrounded by forests and farm fields. Guelph Line is the major roadway running north to Highway 401 and south to Highway 407. There are golf courses and conservation areas within a short drive of Rural Burlington.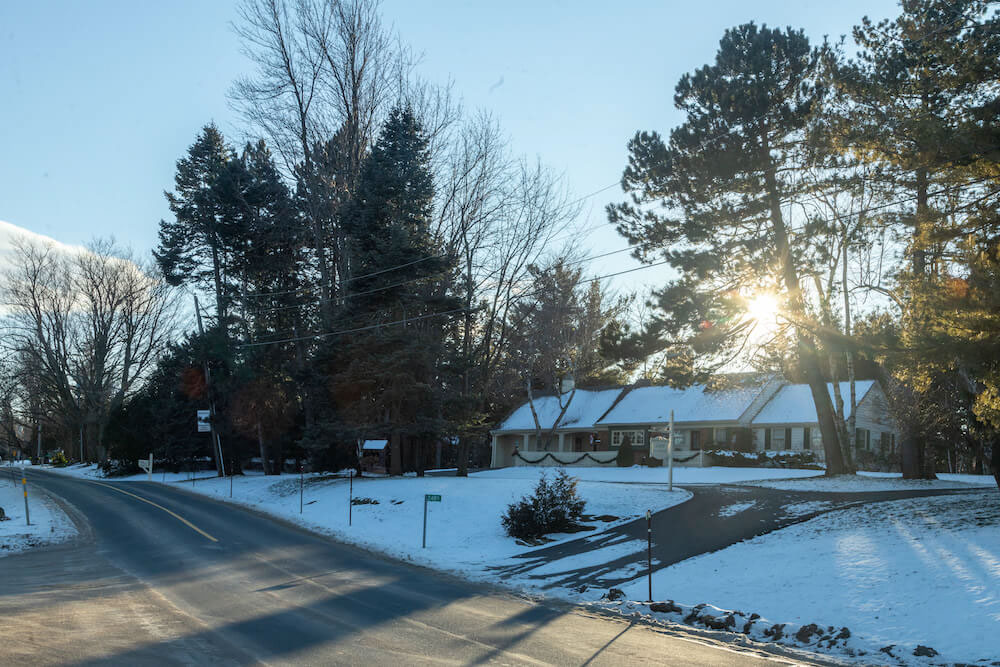 Things to Do in Rural Burlington
The closest cultural centres to Rural Burlington are southeast of town in the city of Burlington. Ireland House Museum is a heritage home once belonging to Joseph Ireland, an early Burlington settler. Ireland emigrated from England in 1819 and his family lived in the home until the late 1900s. In 1987, the home was converted into a museum and today represents three generations of settler habitation through guided tours, heritage demonstrations, and interactive programming. People in Rural Burlington also enjoy the city's annual events such as the Sound of Music Festival in Spencer Smith Park. This event showcases local musical talent through free concerts and has food vendors and a carnival.
There are no grocery stores in Rural Burlington, so locals must travel southeast along Guelph Line to shop in the city of Burlington. The closest grocery store is the No Frills at Coventry Way and Guelph Line. This No Frills is in a small mall with a Rexall and a store called Friend's Convenience. Further down Guelph Line, there is another small mall with Fortinos, Dollarama, and Giant Tiger. There is a Food Basics and Once Upon a Child, a children's clothing store, across Upper Middle Road from this mall. Another few kilometres down Guelph Line will bring you to Burlington Centre, which has many clothing and houseware stores like Winners and The Home Depot.
The closest eatery to Rural Burlington is Lowville Bistro, north on Guelph Line. This is a relaxed venue with steak, pizza, and pasta dishes on the menu. It also has a small bakery where you can purchase a treat for yourself or a friend. There are many more dining options in Burlington proper, including Luk's Diner, which is the first restaurant locals will find driving to the city. Driving south on Guelph Line will bring you to Primal Cravings Market, a home-cooked fast food establishment serving delightful dishes like beef lasagna, zucchini pasta, and chicken fajitas. This isn't too far from Barra Firon, a tapas restaurant with Spanish dishes and an extensive wine and cocktail menu.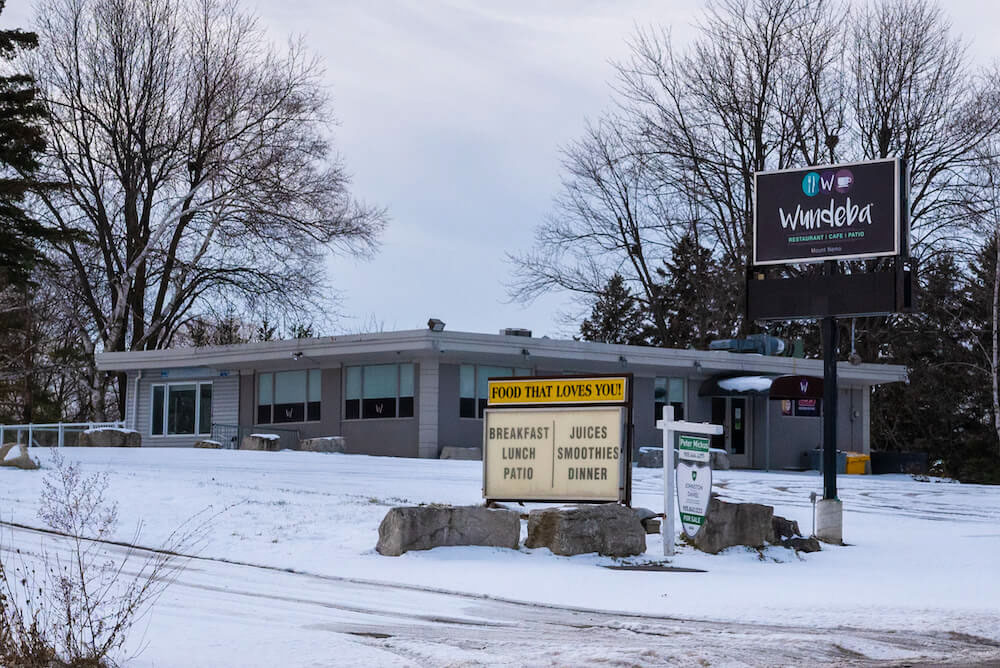 Rural Burlington is near many parks. The Mount Nemo Conservation Area is a stunning park where you can explore caves or hike up to a lookout on the edge of the Niagara Escarpment. Five kilometres of trail winds through Mount Nemo where visitors love watching the turkey vultures hovering while enjoying the vista from the lookout. The nearest park with a playground is north on Guelph Line in Lowville. Here, at Lowville Park, you can find play structures, swings, small fields, and a parking lot next to the scenic Bronte Creek. There is a bridge crossing Bronte Creek with a pathway leading to a baseball diamond.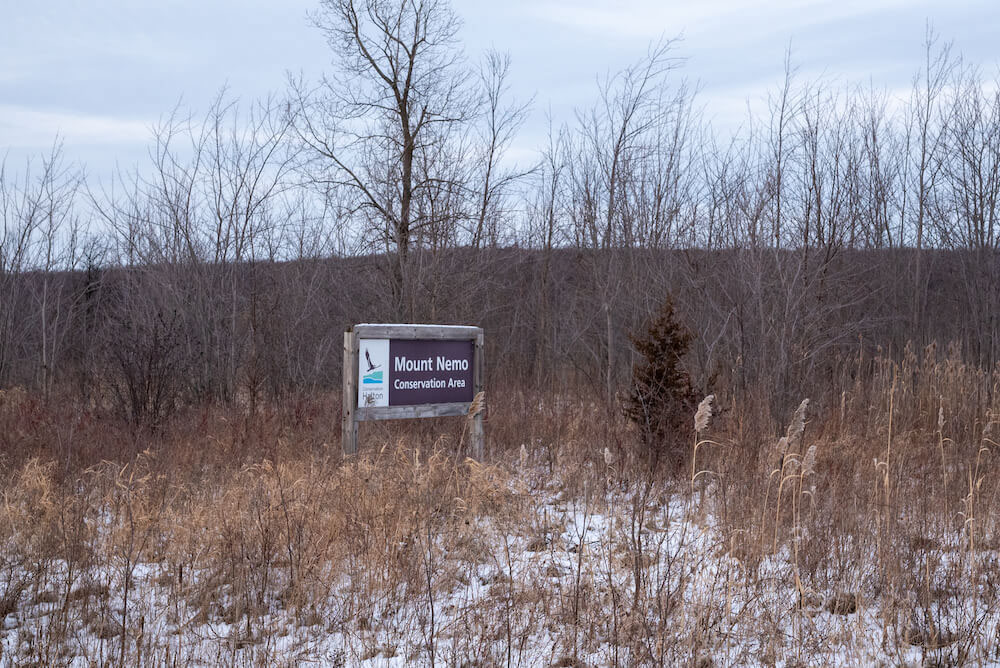 There are golf courses in almost every direction of Lowville Park. Some of these golf clubs include Mount Nemo Golf Club, Burlington Springs Golf & Country Club, Crosswinds Golf & Country, and Hidden Lake Golf Club. Hidden Lake Golf Club is next to Lake Medad and has an 18-hole layout, a gorgeous outdoor patio for dining, and a golf shop. The closest community centre with sports facilities to Rural Burlington is Haber Recreation Centre on Tim Dobbie Drive off of Dundas Street. This recreation centre has a large gym where children take classes in gymnastics, martial arts, and dance. There are also many sports fields outside the recreation centre.
If you're going to downtown Toronto from Rural Burlington your best bet is to head south on Guelph Line until you hit Dundas Street. This will connect you with Highway 407, which you follow for around 20 minutes before turning south on Highway 403. After about 10 minutes you merge onto Queen Elizabeth Way, which changes into the Gardiner Expressway after around 15 minutes. Follow the Gardiner into downtown Toronto and exit onto one of the northbound streets to reach your final destination. There are no public transit routes out of Rural Burlington, so you'll have to hire a taxi to the city of Burlington before taking GO Transit to downtown Toronto.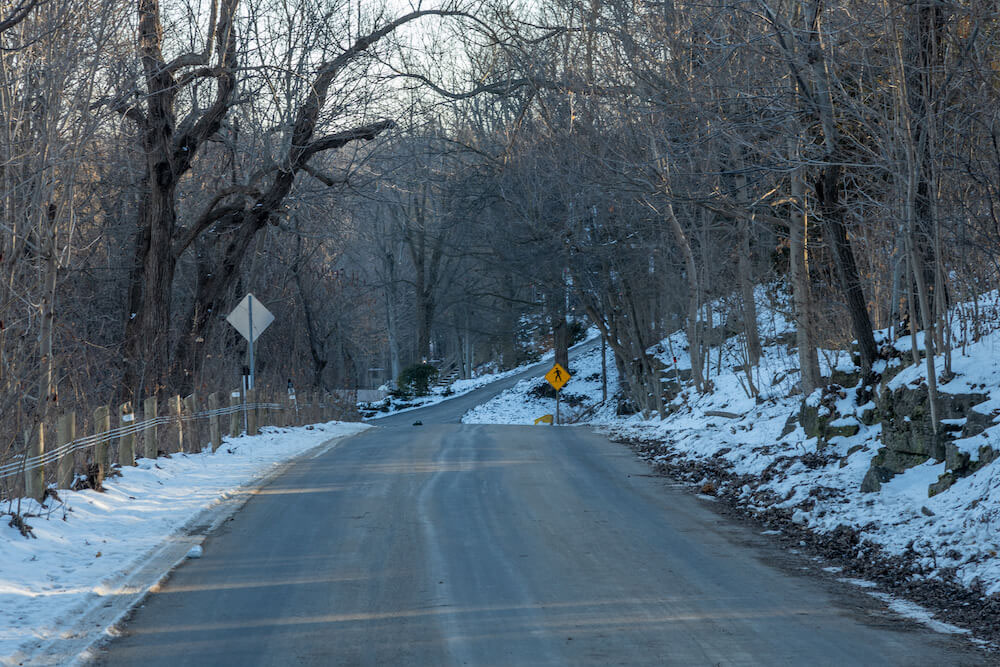 Country Living Close To Burlington
This community is a great option for people who enjoy nature and don't mind a short drive to groceries or restaurants in downtown Burlington. The housing market offers large and luxurious homes on sizable plots. There are also many conservation areas with trails for people who enjoy nature. Golf courses abound in this neighbourhood, and it's only a short drive south on Guelph Line to Burlington's many recreational and community facilities. The drive to downtown Toronto is simple, as Rural Burlington is close to several major commuter highways leading to it.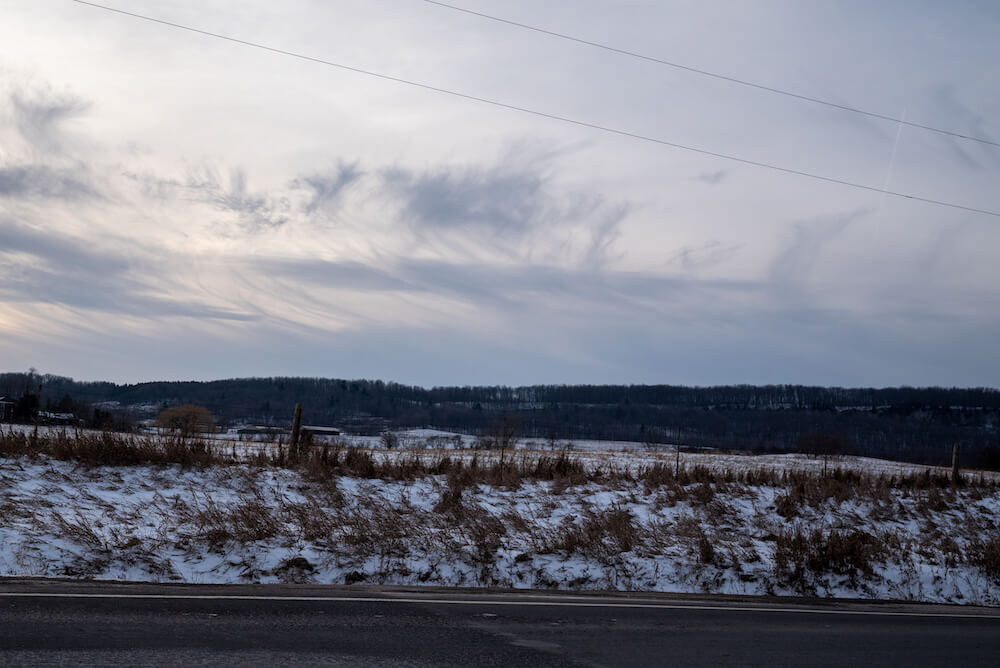 Frequently Asked Questions
What is Rural Burlington, Burlington, known for?
This community is close to the scenic Mount Nemo.
Why is it called Rural Burlington?
It is on the northern outskirts of the city in a rural area.