Huttonville, Brampton Neighbourhood Guide: Modern Subdivisions by the River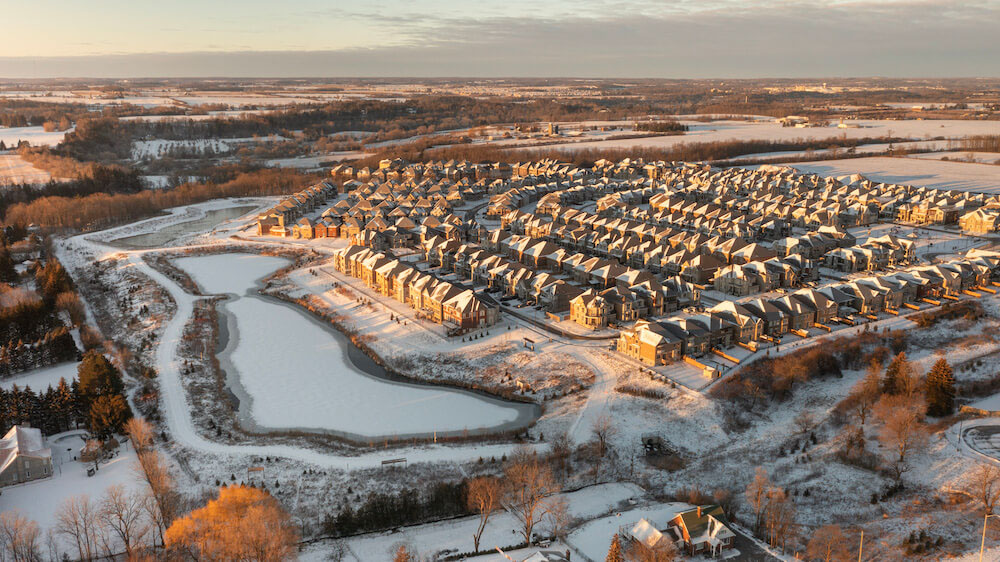 Neighbourhood At a Glance: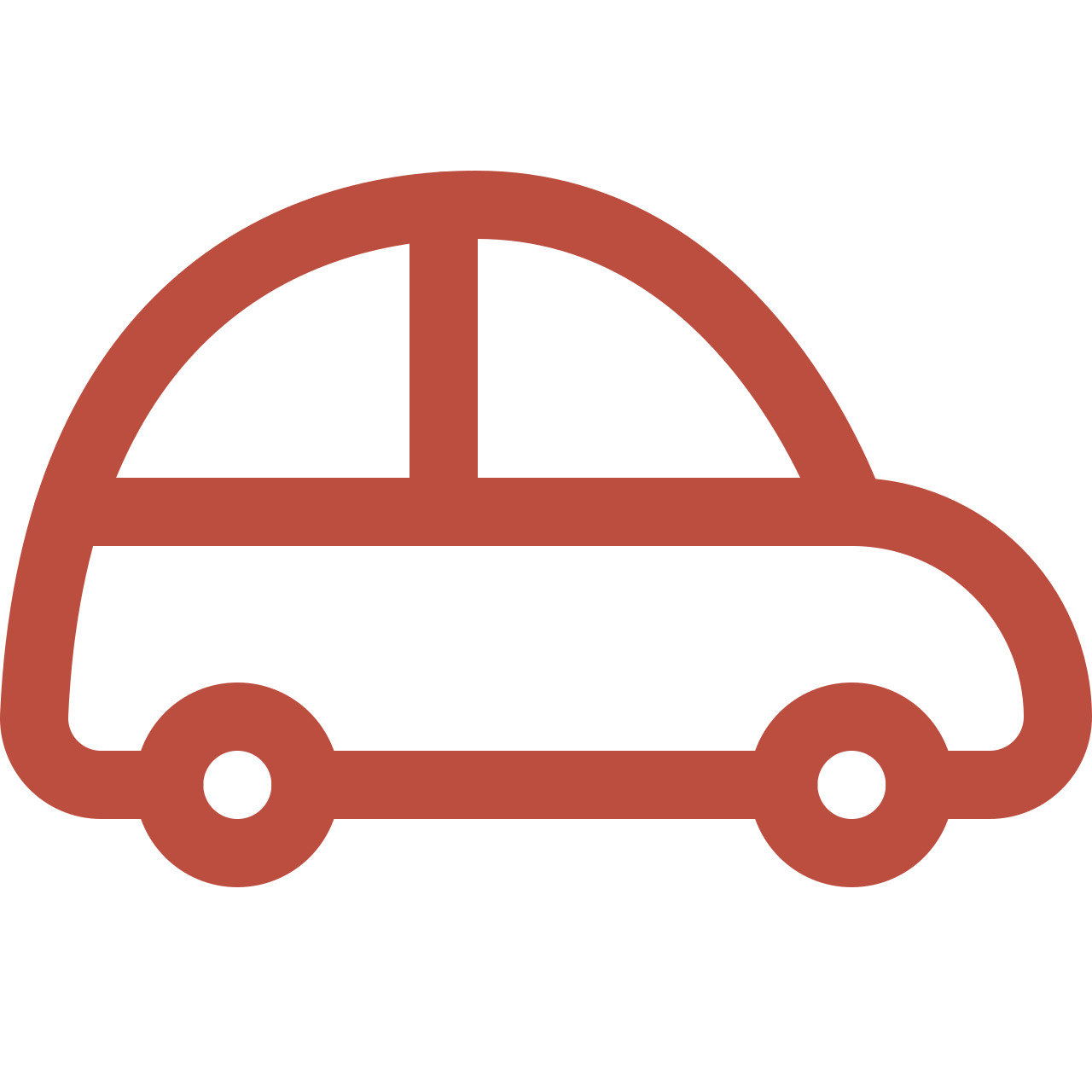 Average Commute Time
Union Station can be reached in about 40 minutes by car and over an hour by public transit.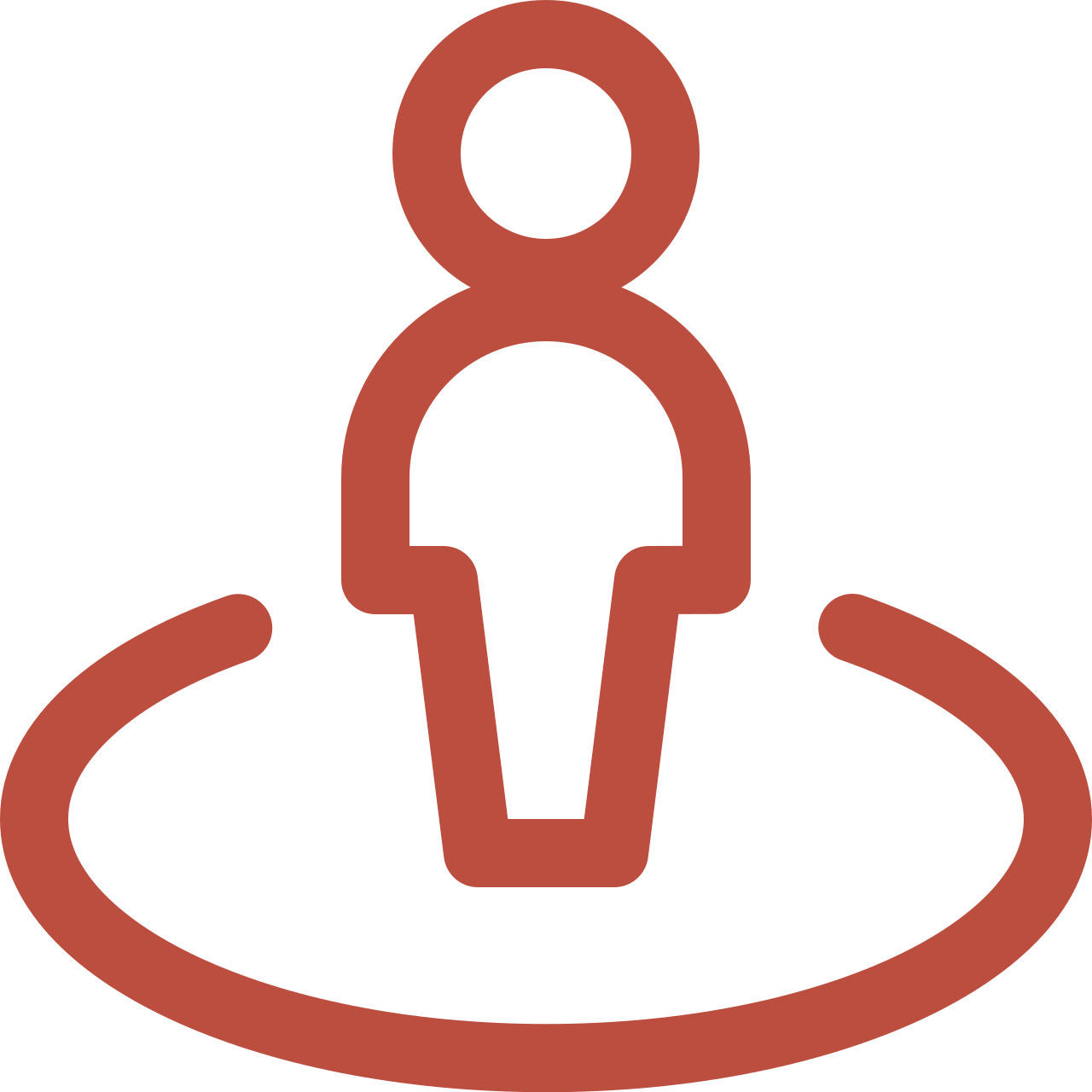 Lifestyle
Expansive parks next to the river encourage an outdoor lifestyle.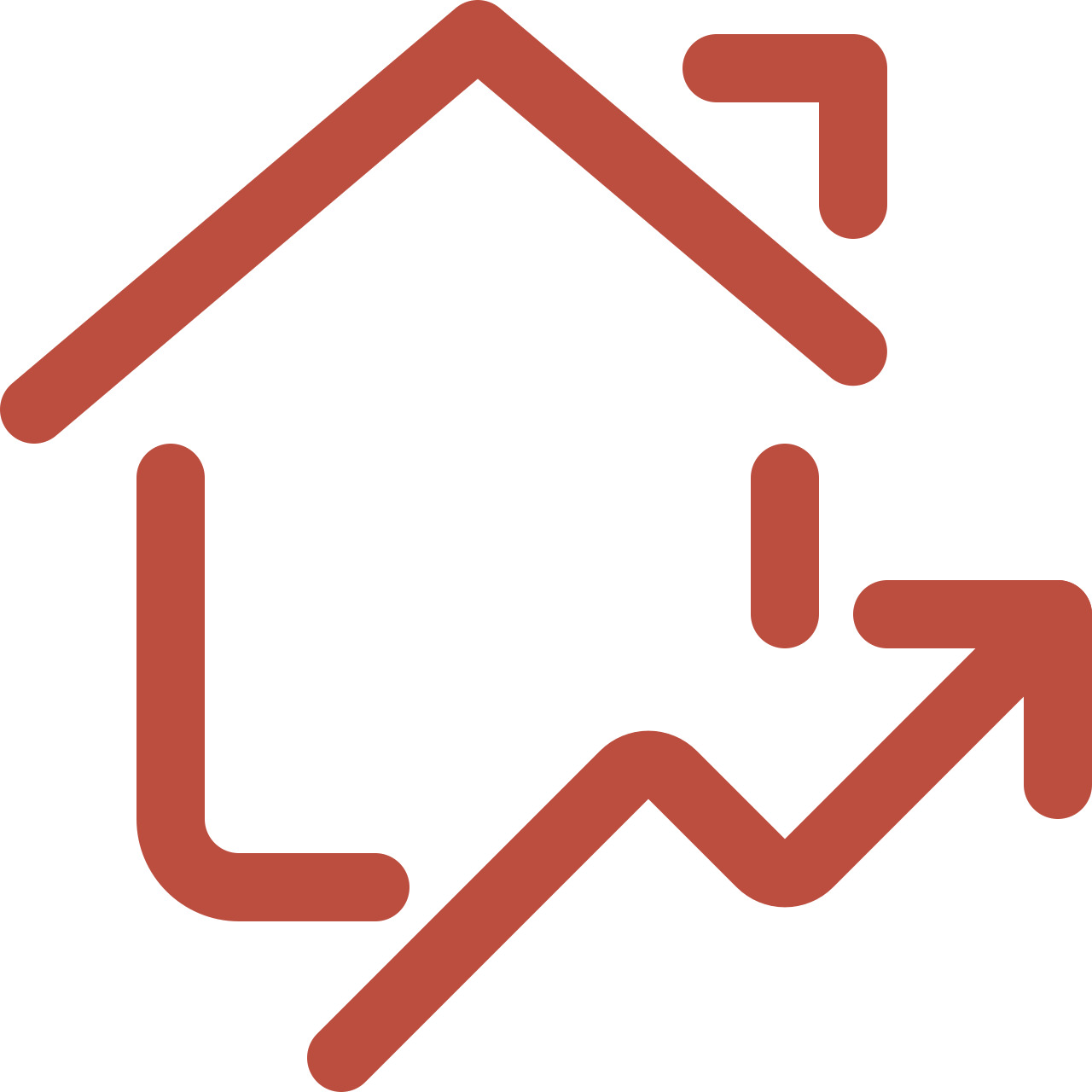 The Housing Market
Newer subdivisions, including townhomes and detached houses.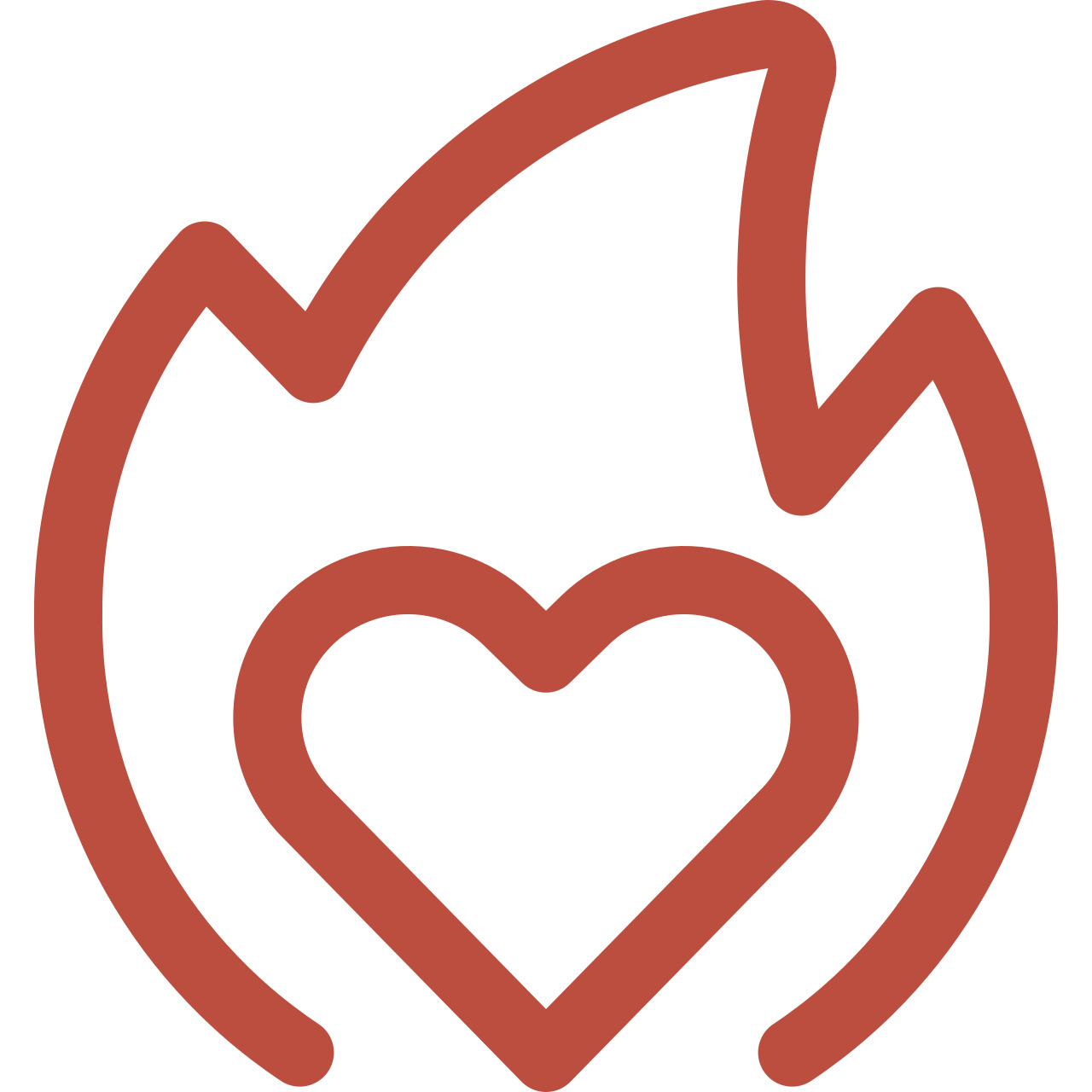 What You'll Love
Large riverside parks, big box stores, new modern neighbourhoods.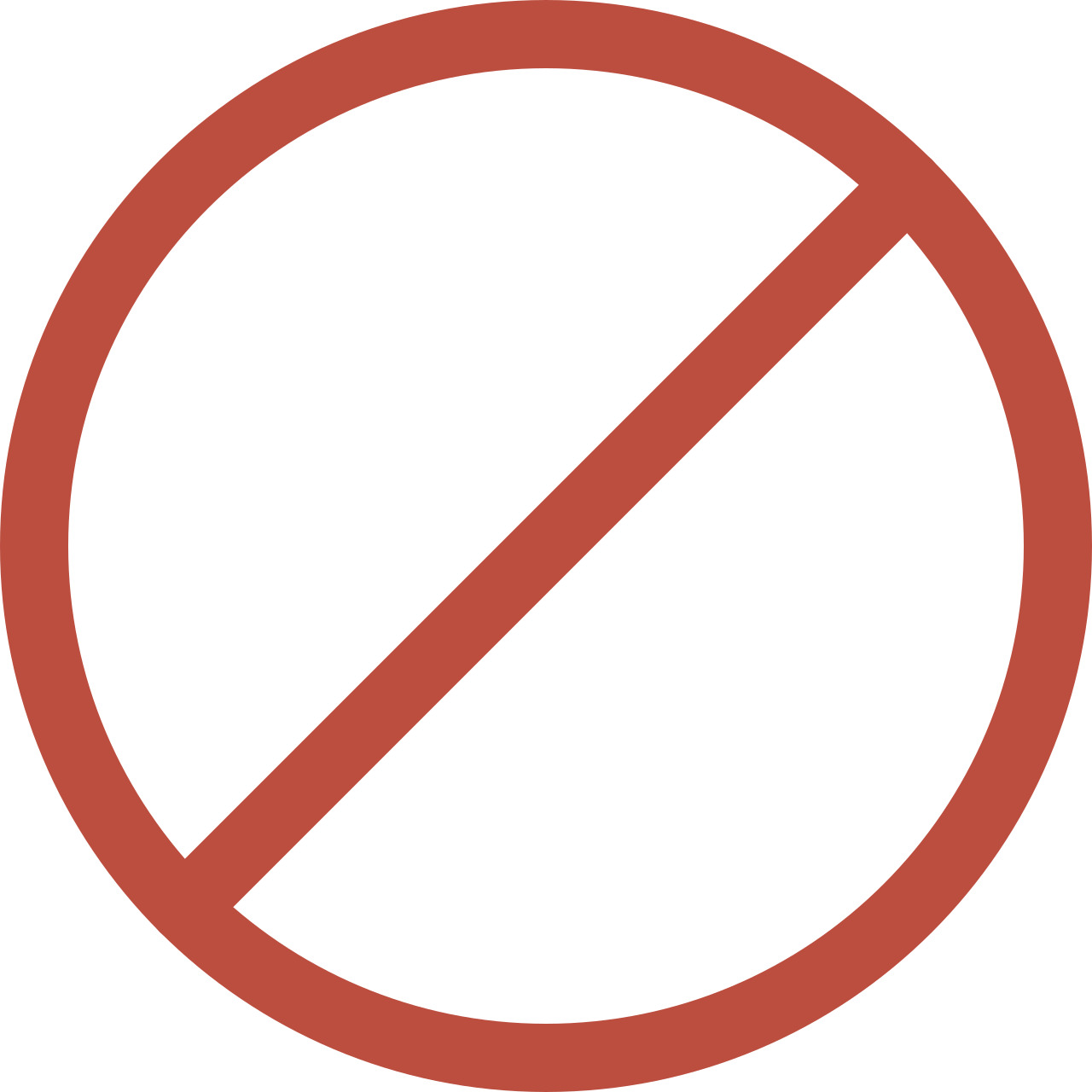 What Not To Expect
Don't expect vintage historical homes.
Huttonville is a historic hamlet that has slowly succumbed to urbanization. Its historic character has mostly been transformed by modern subdivisions. This charming, quiet neighbourhood of stately homes is next to the Credit River. This large watershed provides a scenic background for expansive parks that welcome family reunions.
Lionhead Golf Club & Conference Centre is a prominent landmark in the neighbourhood with challenging golf courses. Several big box retailers anchor the neighbourhood and provide accessible amenities.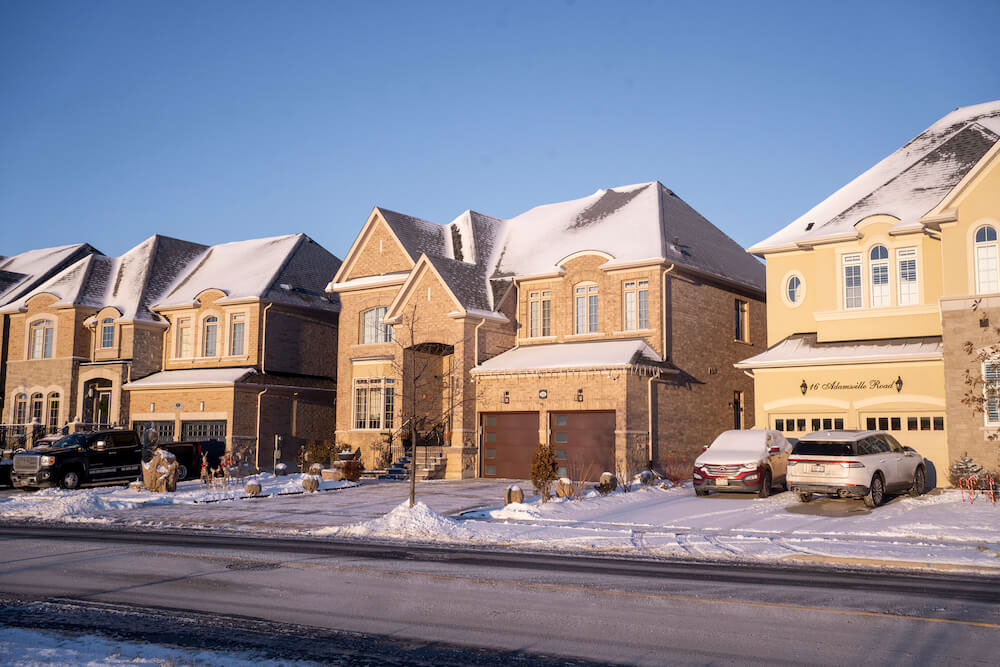 A grouping of mills on the Credit River sustained the economy of this small community. It wasn't until 1855 that James Hutton purchased the mills and surrounding area and renamed the community Hutton's Mills.
The community post office renamed the area Huttonsville in 1865. A decade later in 1875, this neighbourhood's name was changed again to Huttonville.
In 1877, this community was a prosperous enclave, due to the mills owned by James Hutton. However, in the mid-1900s, the economic boom began to dwindle.
What was once farmland, showcasing wild orchards for fruit picking by nearby residents, has now been revitalized with modern subdivisions housing new families.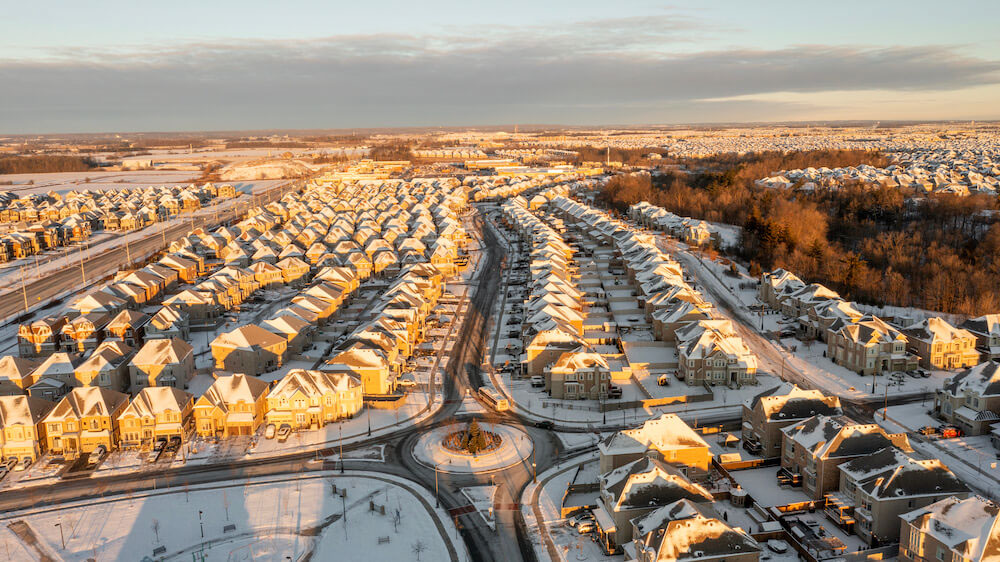 Huttonville is a densely populated enclave of newer subdivisions, including townhomes and detached houses. These attractive homes feature stone accents and whimsical front porches. They are a blend of contemporary and traditional designs, forming a cohesive and charming neighbourhood.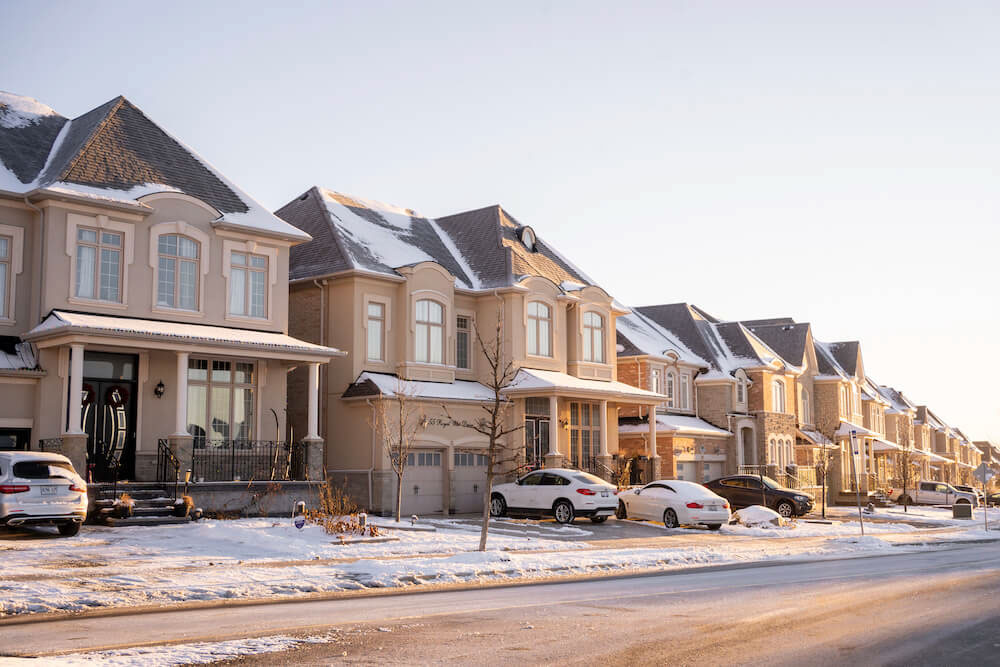 Things to Do in Huttonville
Brampton encourages arts and culture to celebrate all ethnicities and backgrounds. In June, the city recognizes National Indigenous History Month, honouring Indigenous Peoples.
Brampton Canada Day celebrations attract thousands of residents and visitors each year, featuring fireworks, entertainment, and gourmet food vendors.
For drama lovers, The Rose is a well-known downtown performing arts venue with a range of entertaining year-round theatre and concerts.
Families who live here enjoy inclusive neighbourhoods and local shopping. Big box retailers like Home Depot and Walmart can be accessed on Mississauga Road near Williams Parkway. You'll also find Dollarama, an LCBO, CIBC, and Scotiabank. Southbound on Mississauga Road, you'll find a FreshCo for convenient grocery runs.
Nestled within the subdivisions of Huttonville, Symphony Desserts features one-of-a-kind pastry creations by its award-winning pastry chef.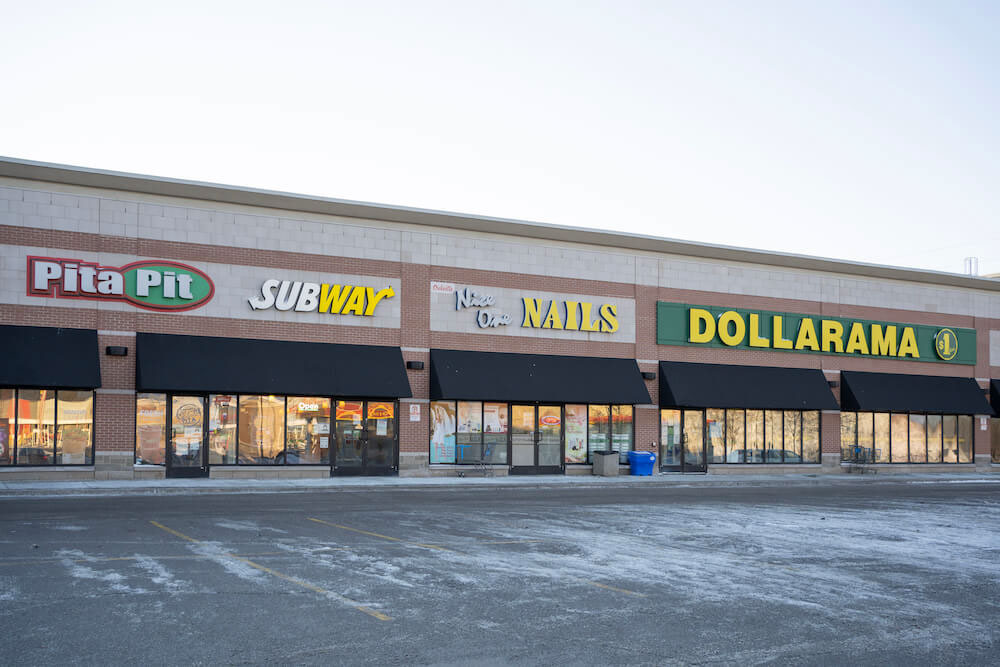 Catering to the diverse multi-ethnic population of this community, Bushra's Panjeeri, just south of Williams Parkway, features authentic Indian panjeeri dishes.
Just south of this neighbourhood on Mississauga Road (an area known for its high-end custom homes) you'll find Terrace on the Green. This bright and airy restaurant offers fine dining with its own in-house wine cellar. The surrounding grounds provide a picturesque location for a post-dinner walk.
A few minutes further south on Mississauga Road, Red Chilli Hakka Chinese Cuisine features an assortment of Asian specialties, from crispy wontons to sizzling Manchurian.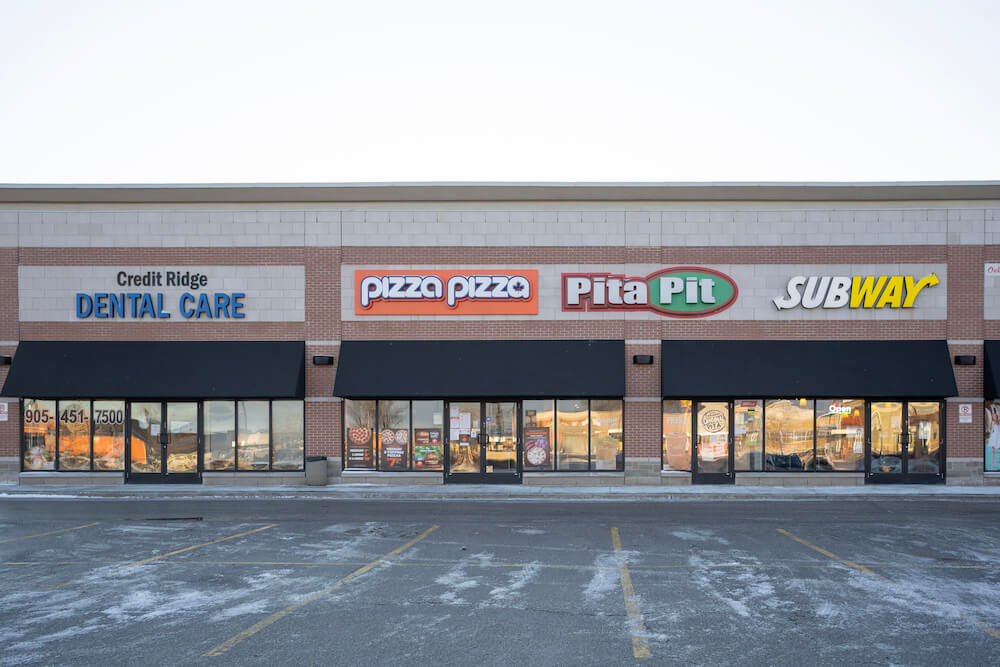 The Credit River provides a scenic backdrop for El Dorado Park. The river, which was historically the economic driving force behind this community, now attracts locals and visitors to its banks.
An outdoor pool, five picnic areas, and two playgrounds provide an expansive area for large family get-togethers. The park is also the site of community events, like an Easter egg hunt in the spring.
Further north is the 40-hectare Creditview Sandalwood Park. In 2018, the park introduced the unique Creditview Activity Hub, which was the first of its kind in Ontario. This play area is an all-inclusive entertainment centre and is accessible to children with disabilities.
This massive park nestled next to the Credit River also provides a venue for soccer, football, and lacrosse. A picnic shelter encourages large gatherings of up to 50 people and parking can accommodate 1,000 vehicles.
Smaller neighbourhood parks throughout this community also provide green space for recreation pastimes.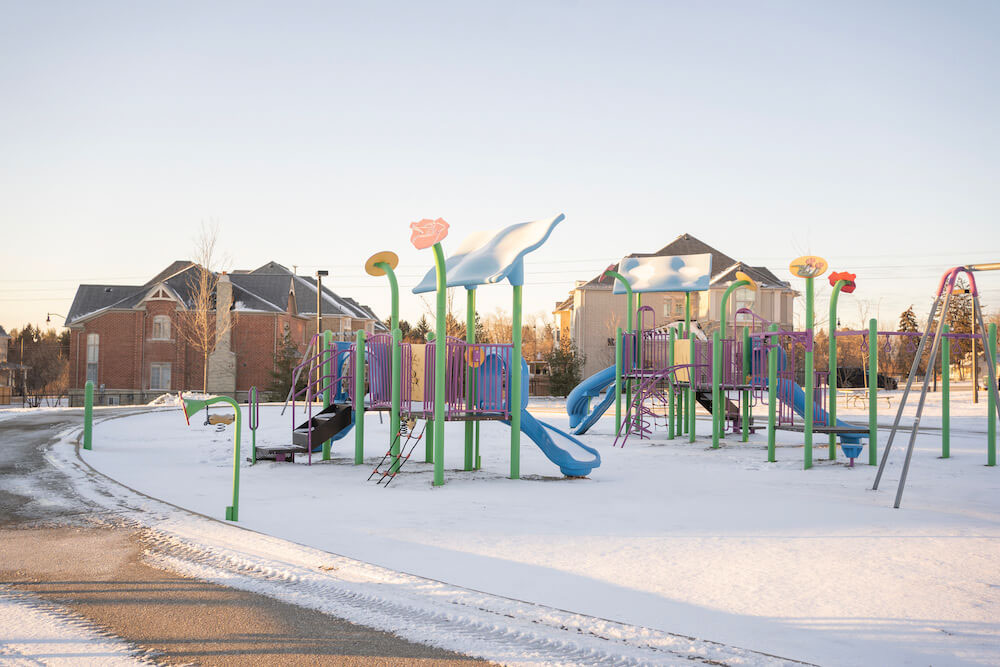 Lionhead Golf Club & Conference Centre features beautiful and challenging golf courses on well-maintained greens. This 18-hole golf course features two distinct courses for all skill levels. You might even catch sight of salmon in the river and wild turkeys during your golf game.
The conference centre is also a popular venue for weddings, conferences, and other special occasions.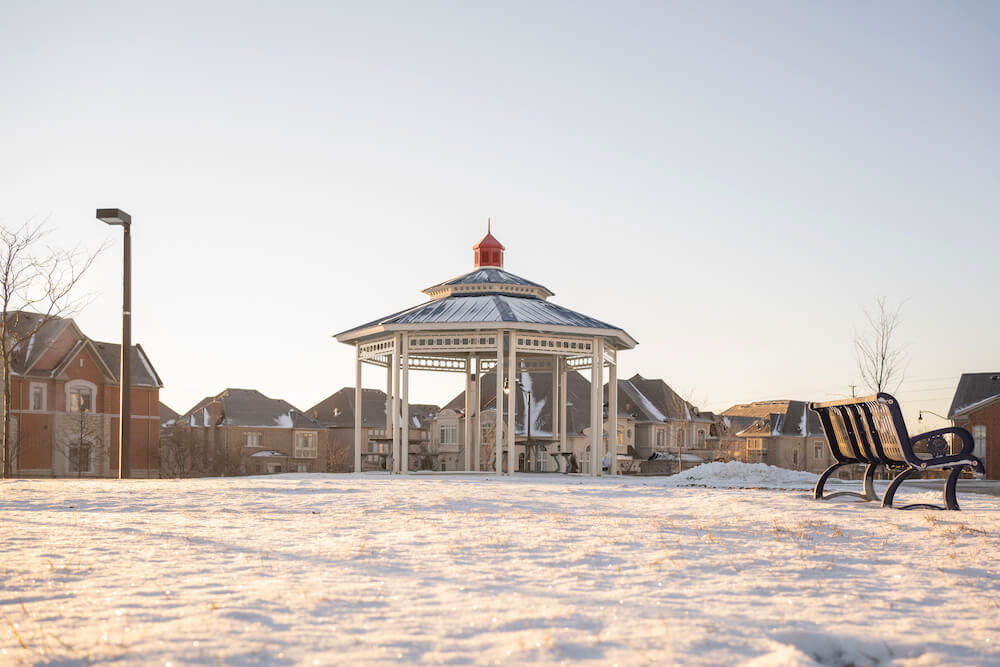 If you're commuting into the city, the Bramalea GO Station will take you downtown in about 40 minutes. The local Brampton Transit also runs along major nearby thoroughfares like Mississauga Road. Brampton's Züm (a rapid transit service) operates routes along Mississauga Road, which travel to the Bramalea GO Station.
If you're driving, taking Mississauga Road south to the Highway 401 on-ramp will take you downtown in about 40 minutes.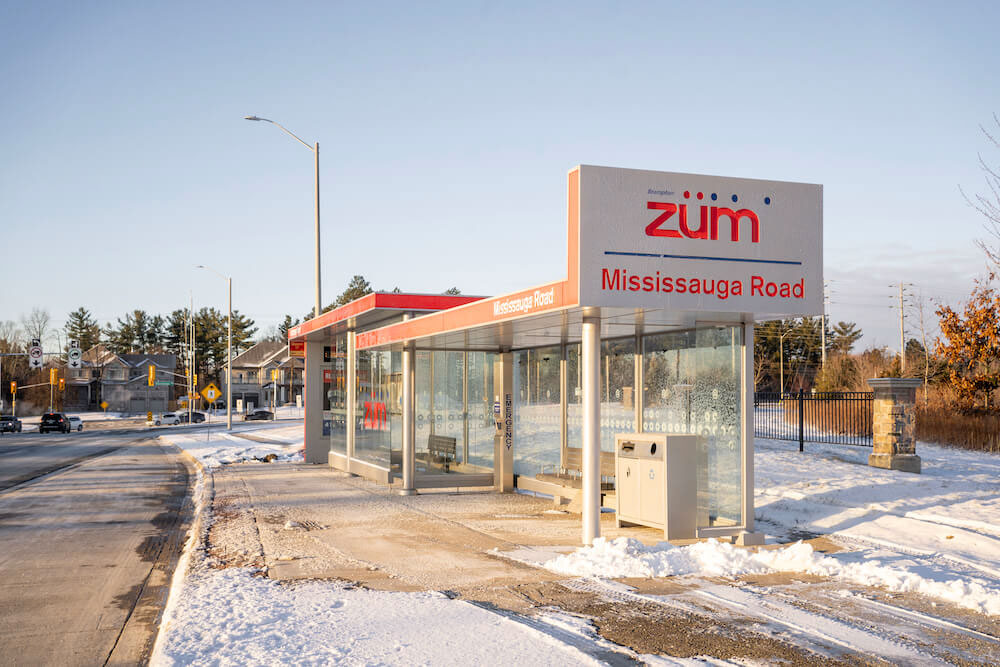 What was once a forgotten hamlet of apple orchids and historical remnants from the 18th-century is now a bustling modern community. A site of modern-day urbanization, this farmland was reshaped into new subdivisions, providing homes for new generations of Canadians to enjoy.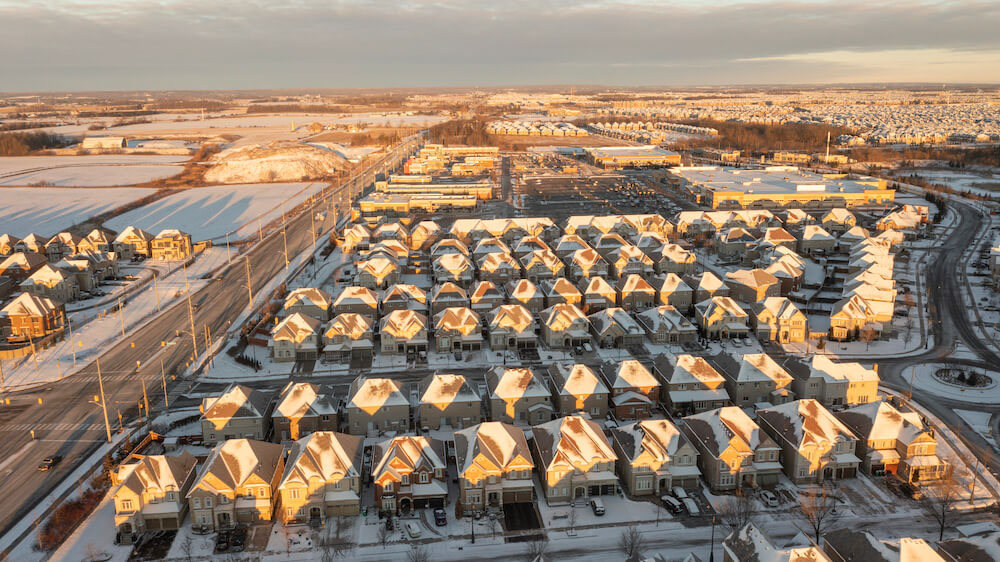 Frequently Asked Questions
What is Huttonville, Brampton, known for?
Huttonville is known for its modern subdivisions and close proximity to the Credit River, where you'll find scenic parks along the river banks.
Why is it called Huttonville?
In 1855, James Hutton purchased the mills and surrounding area and renamed the community Hutton's Mills.
The community post office renamed the area Huttonsville in 1865. A decade later in 1875, its name was changed again to Huttonville.