Pine Valley Business Park, Vaughan Neighbourhood Guide: Diversity and Greenery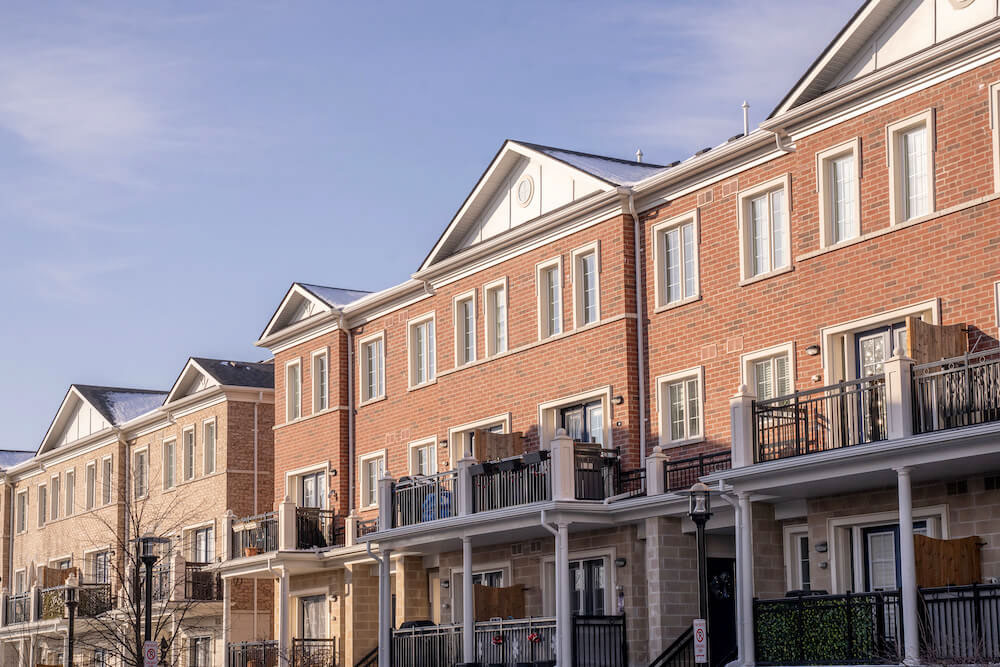 Image of Pine Valley Business Park
Neighbourhood At a Glance: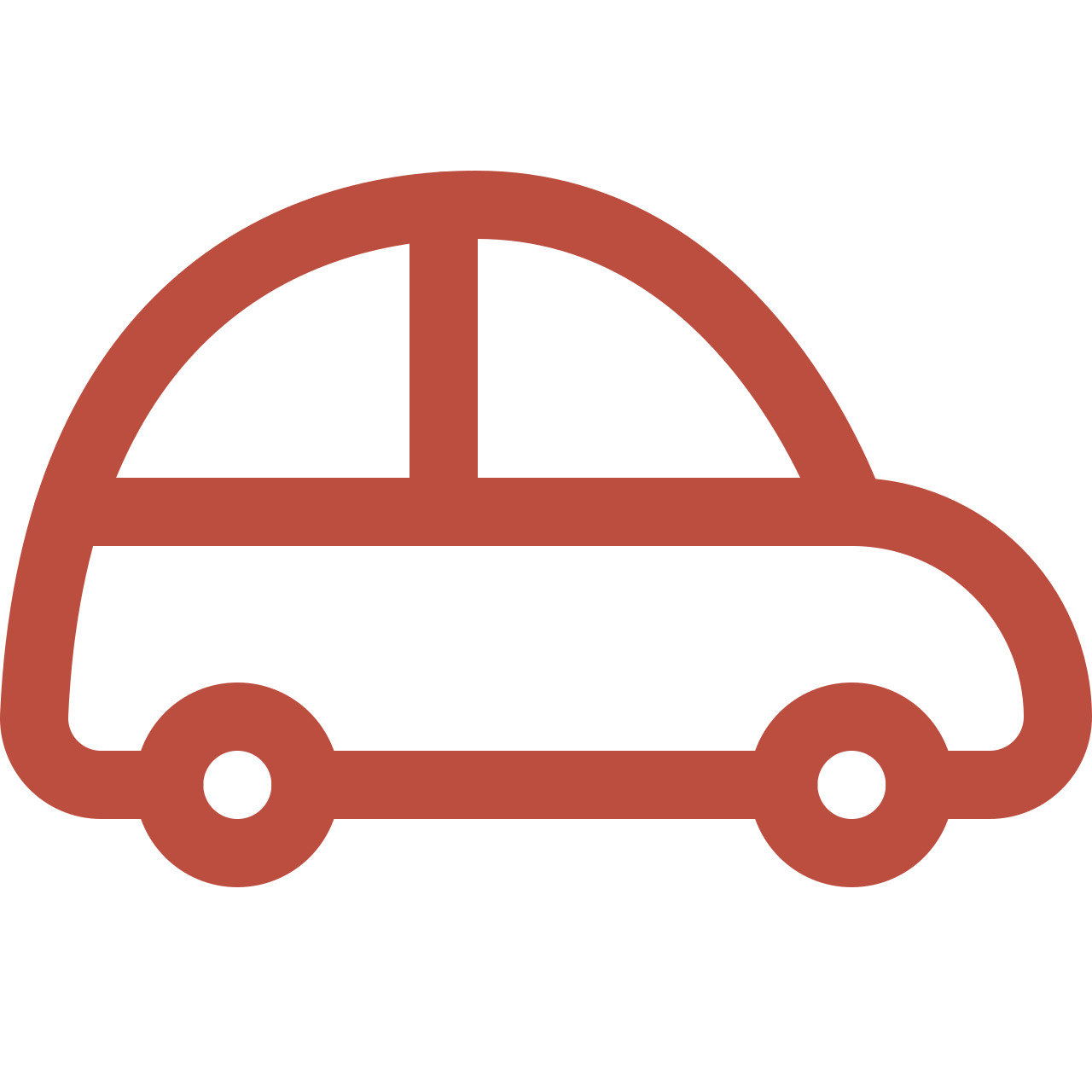 Average Commute Time
Union Station can be reached in 30 minutes by car and an hour by public transit.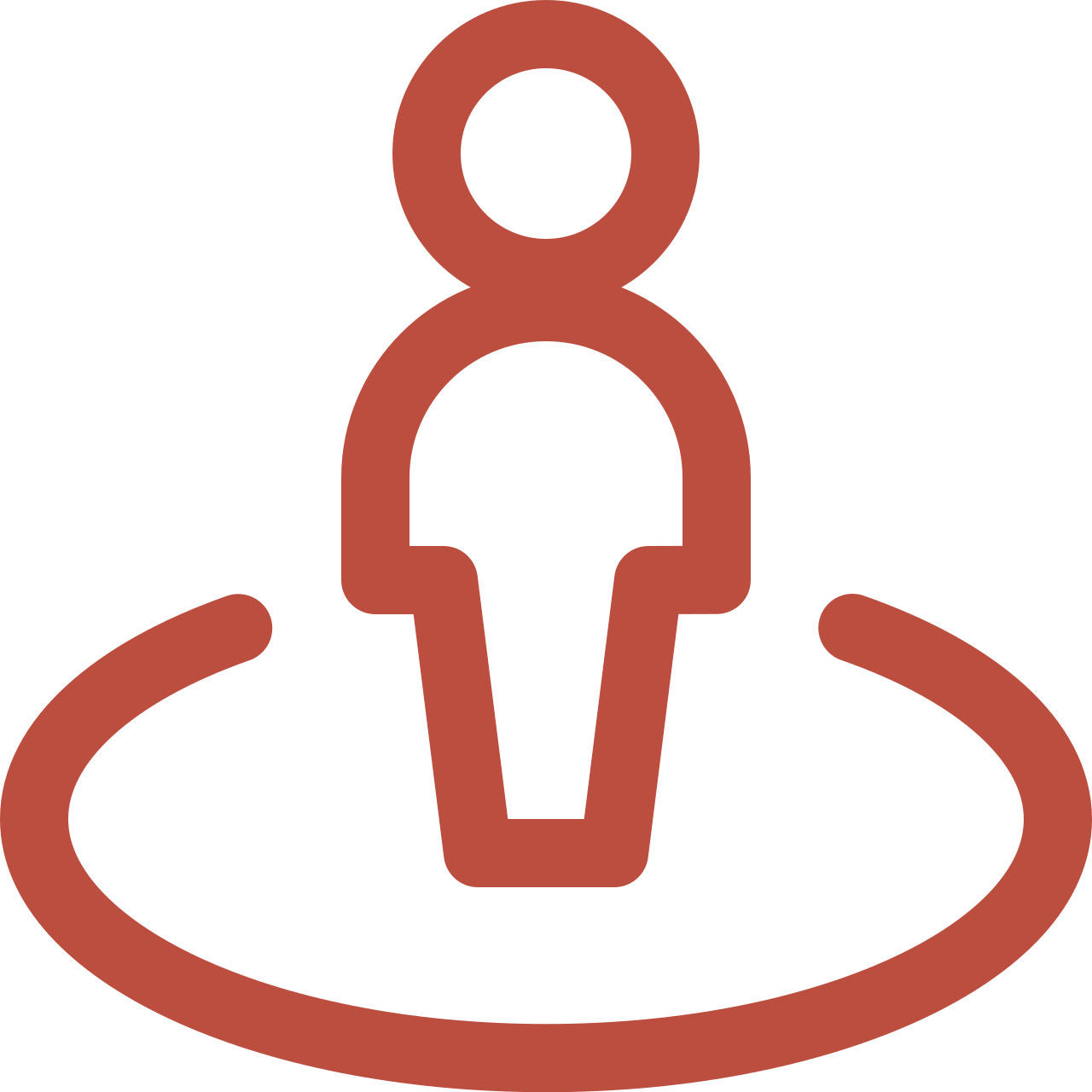 Lifestyle
Largely a commercial and business area near highways for easy commutes.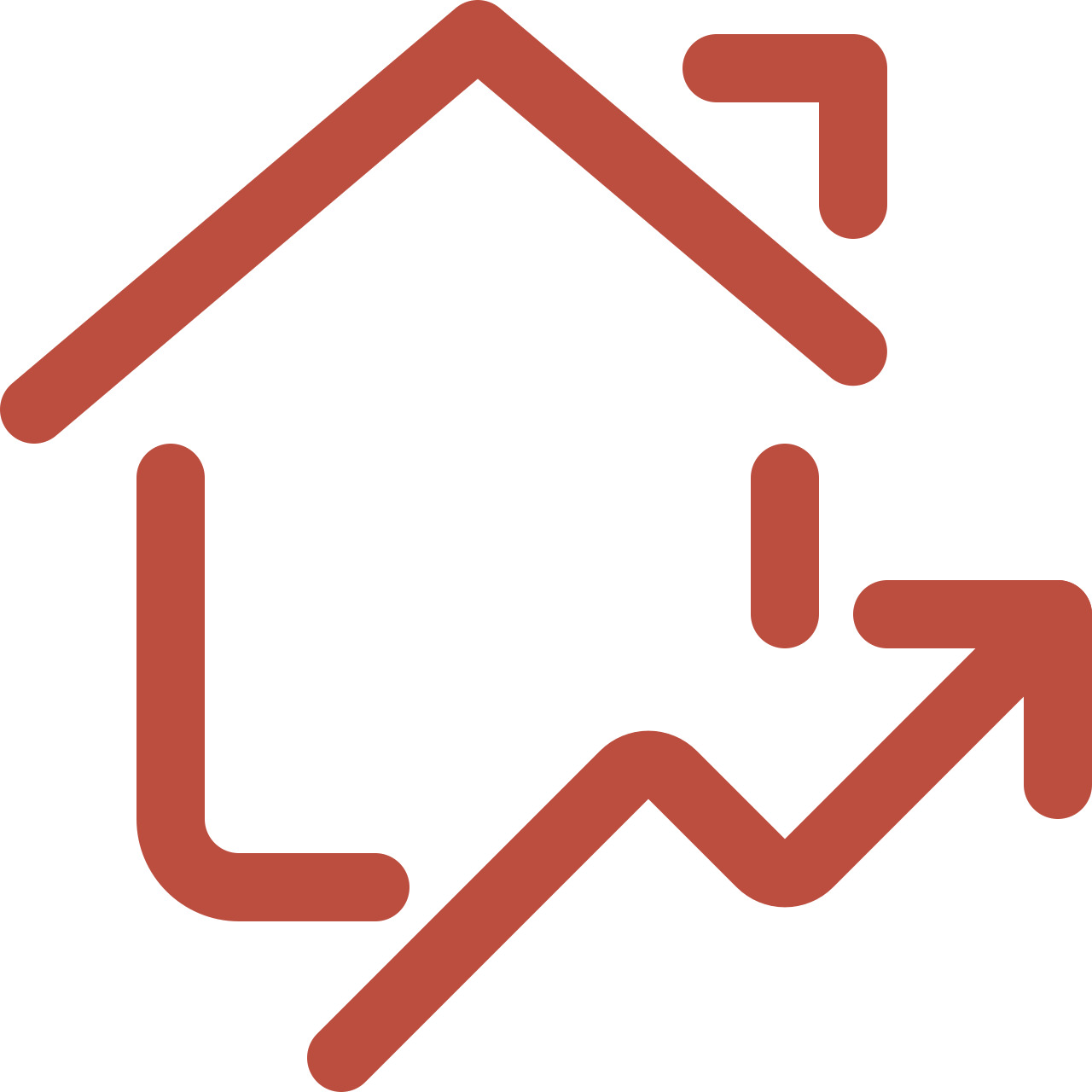 The Housing Market
Primarily owned detached homes and houses built post-1980.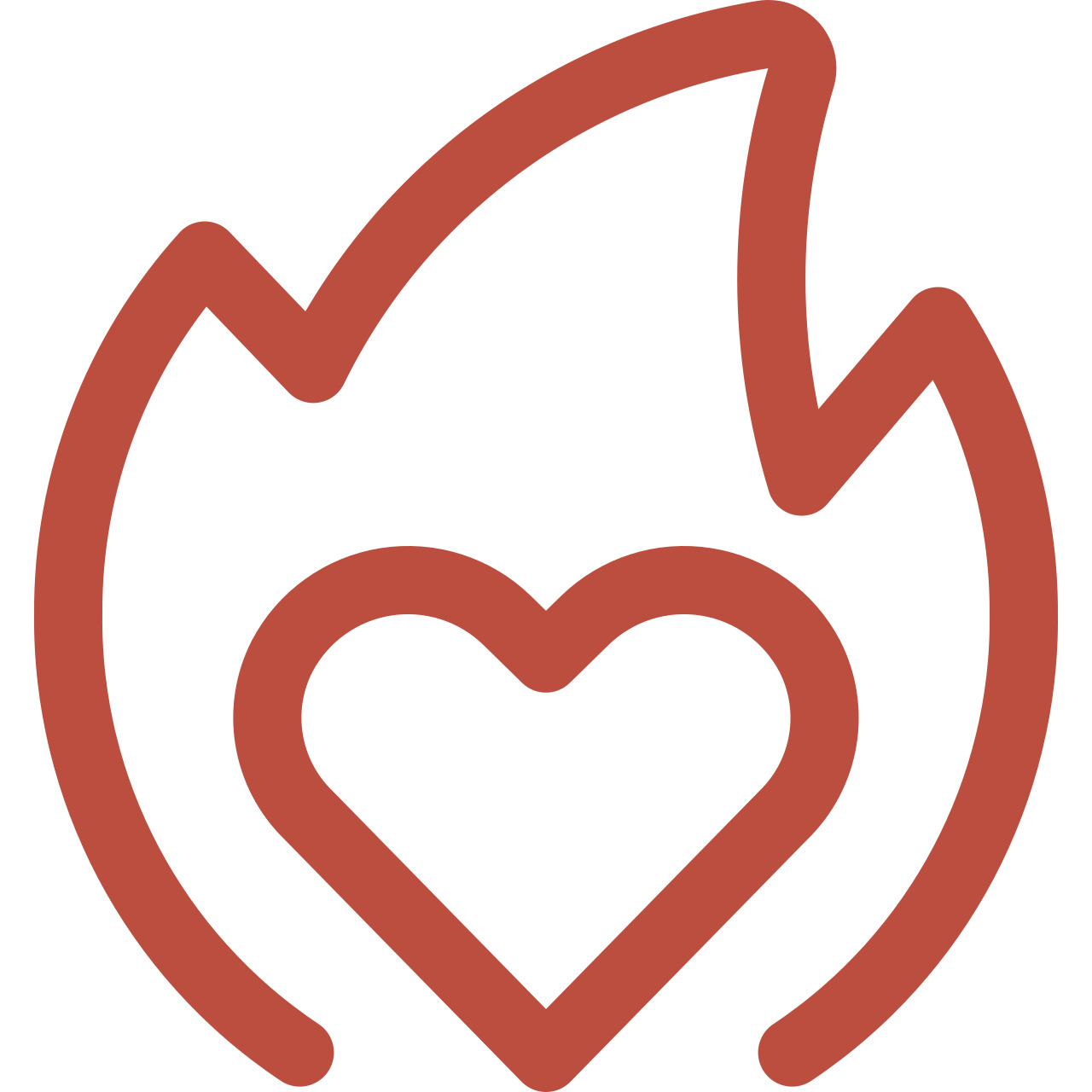 What You'll Love
Primarily owned detached homes and houses built post-1980.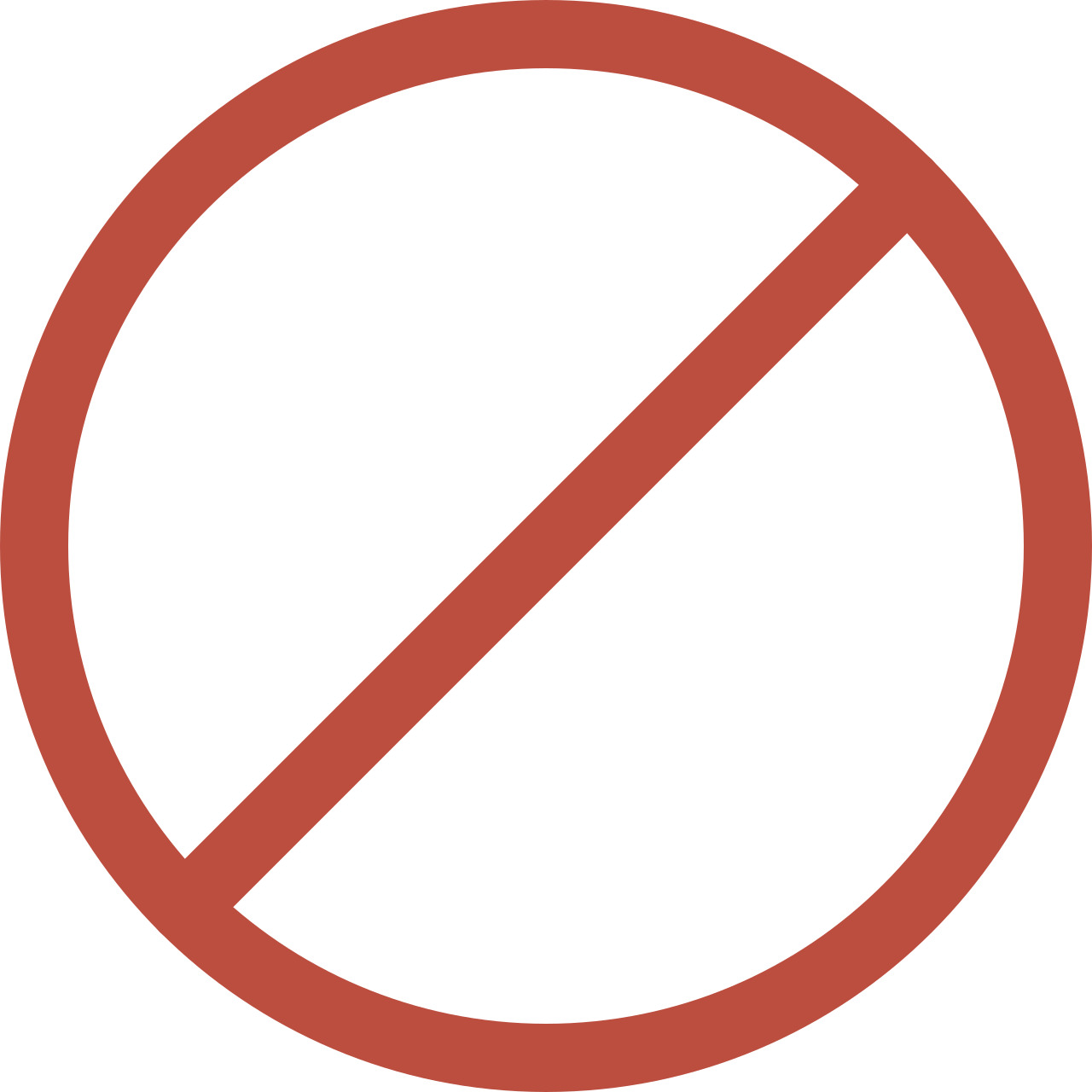 What Not To Expect
There aren't many parks or conservation areas in this part of Vaughan.
Pine Valley Business Park is where many of Vaughan's businesses set up shop. There are countless storefronts and office buildings populating the area. There are also plenty of housing options in this part of town, including detached homes and townhouses. Shopping is easy with many malls and plazas near the highways encircling the community. Restaurants are also in good supply, with cuisines from Japanese to Mexican. There are plenty of gyms for people who want to stay physically active. You'll find classic gyms here, as well as centres for practising yoga, Pilates, or martial arts.
The Vaughan area was originally inhabited by the Huron-Wendat people. Before European settlers arrived around 2,000 Huron people lived in this area. One of the first Europeans to travel through Vaughan was Étienne Brûlé. Brûlé made his way through the Humber Trail in 1615, but it was only a century later when communities started forming in this area. Many of these communities were small hamlets where people operated mills to produce grist, barley, wool, and wheat. In 1971, this area was incorporated into the regional government of York Region, and in 1991 the area changed its legal status to the City of Vaughan.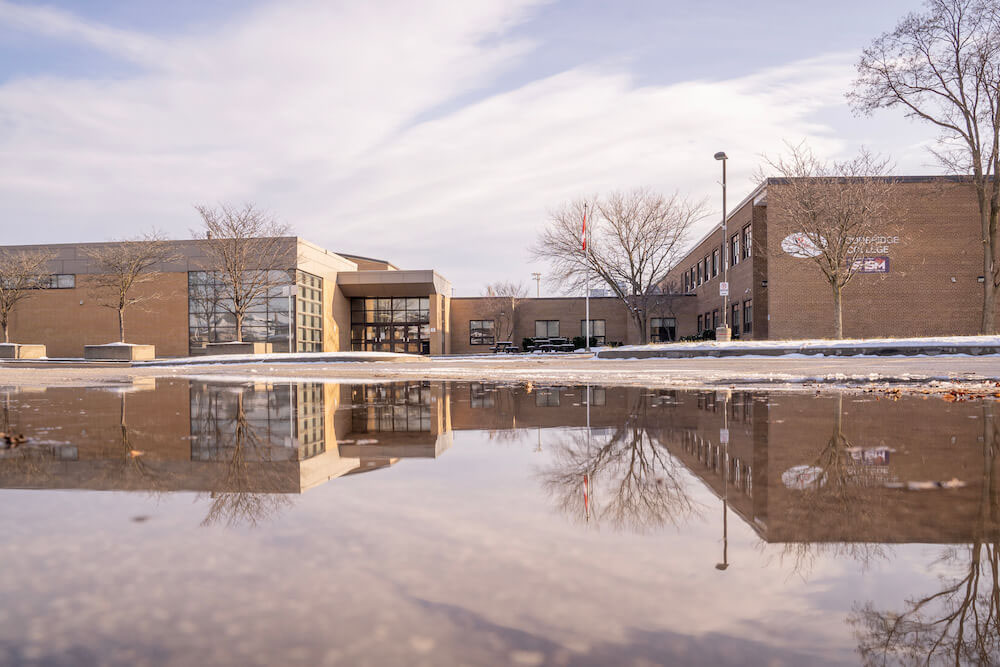 Most of the buildings in this neighbourhood are simple commercial structures. Many of these buildings have one storey but there are some with two or more levels. Aside from business buildings and office spaces, shopping centres abound with a variety of stores, large parking lots, and a mixture of chain and independent restaurants. The community is in the middle of several major highways including the 407, the 7, the 400, and Pine Valley Drive. To the south of this neighbourhood, there is a green space with a water reservoir for drainage purposes. Many of the roads in Pine Valley Business Park have two lanes going both ways to facilitate smooth commercial transportation.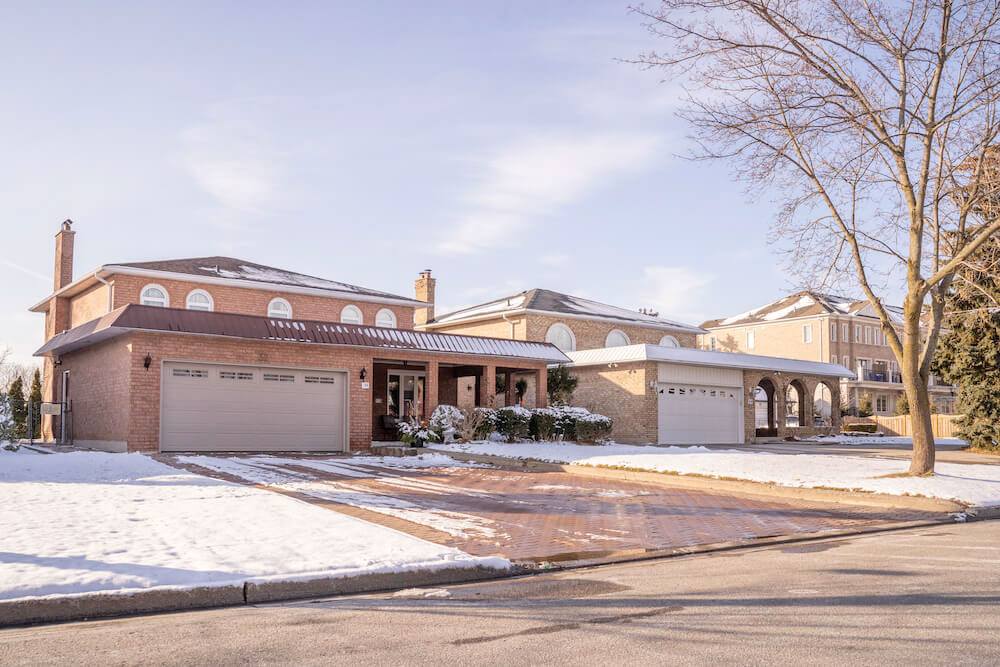 Things to Do in Pine Valley Business Park
Sugarbush Maple Syrup Festival is a local annual celebration in this part of Vaughan. This springtime event at Kortright Centre for Conservation on Pine Valley Drive features demonstrations and activities related to Canada's popular culinary tradition of maple syrup production. The area is also home to the Vaughan International Music Festival, held at Vaughan Metropolitan Centre. This is a free annual community event where residents enjoy live performances from both local and international musicians. In 2021, this event won a 2021 Ontario Culture Days Spotlight Award — the Toronto Chinese Orchestra was one of the major performances.
The nearest place to shop for people living or working in Pine Valley Business Park is Westbridge Shopping Centre. This mall is next to a Fortinos grocery store and has large parking lots. Some of the stores in Westbridge Shopping Centre include Chapters, Ren's Pets Woodbridge, Globo Shoes, and Top 10, a clothing store. This shopping area also has Bouclair Home and Pier 1 Imports for all your home decor needs. There is a Canadian Tire across the road from Woodbridge Shopping Centre and another small shopping area at the corner of Pine Valley Drive and Highway 7. This area, Pine Valley Plaza, has Debbie Cordiero Designs, a designer clothing shop, and the This is Made gift shop.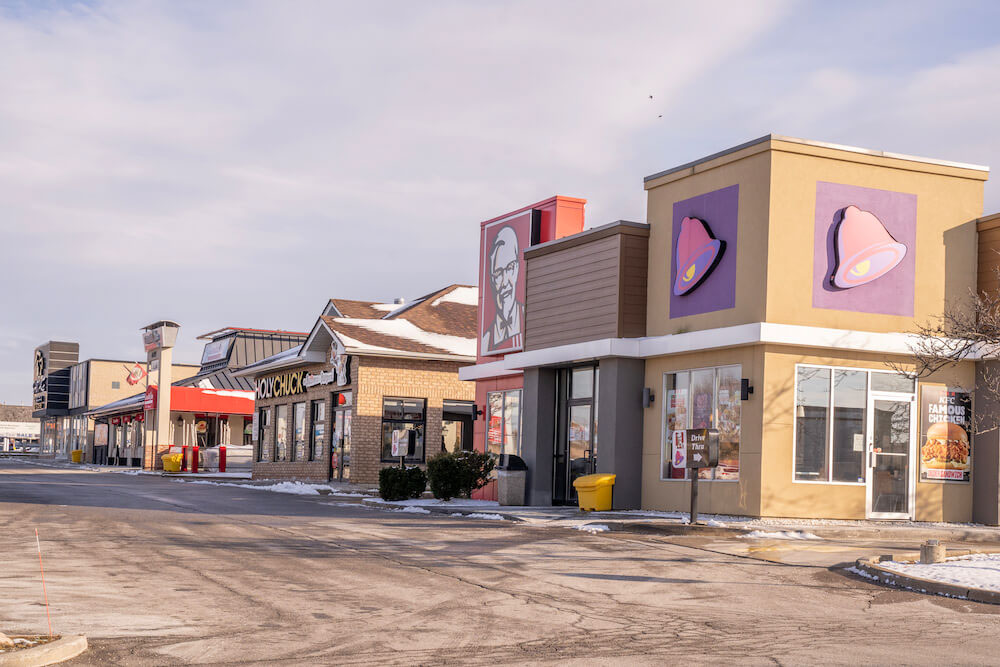 Pine Valley Business Park is a great place to eat out with plenty of restaurants near Highway 7 and Weston Road. Starting near the intersection of Weston Road and Colossus Drive, you can find Scaddabush Italian Kitchen & Bar. This is a popular chain serving classic south Italian fare like lasagna, pizza, and spaghetti dishes. If you like retro dining settings, you might enjoy stopping by Galaxie Diner. This eatery serves comfort and breakfast food with booth seating and checkered flooring. Moving west on Highway 7, you might stop by Koganai Japanese Seafood Restaurant. This venue specializes in sushi, but you can also order fried chicken, oysters, and ramen.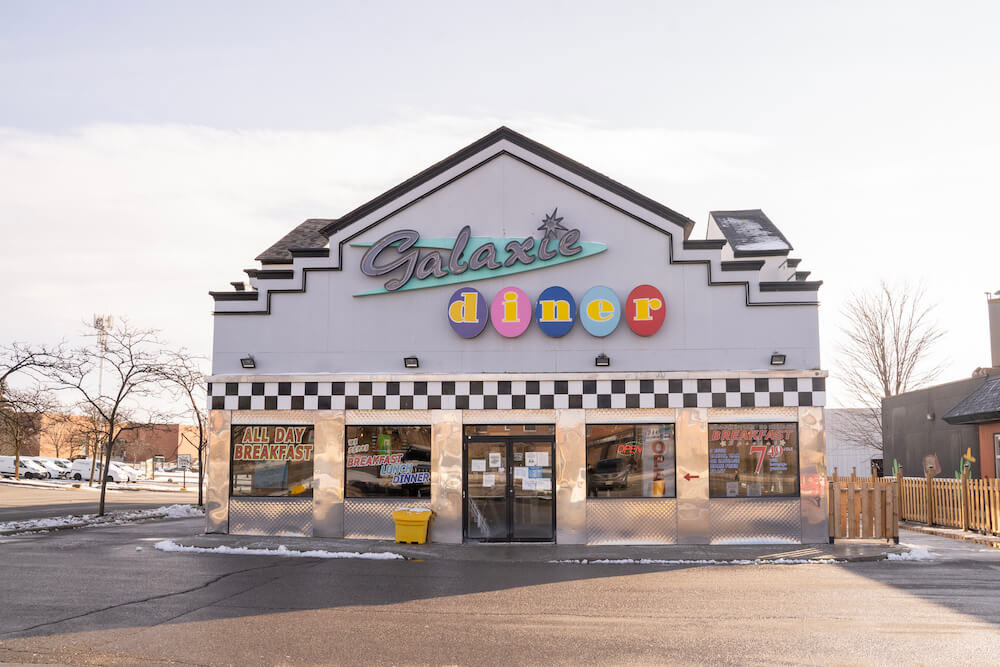 The closest natural area to Pine Valley Business Park is Giovanni Caboto Park, which is named after the Italian navigator and explorer from the 1400s. This park features a playground, a baseball diamond, three soccer fields, three tennis courts, a basketball court, and many open fields. Another green area in this part of Vaughan is Chancellor Park. Right next to Chancellor Community Centre, this park has four soccer fields, a multi-faceted playground, and an outdoor skating rink for the winter months. Alexander Elisa Park is another green space next to St. Catherine of Siena Catholic Elementary School.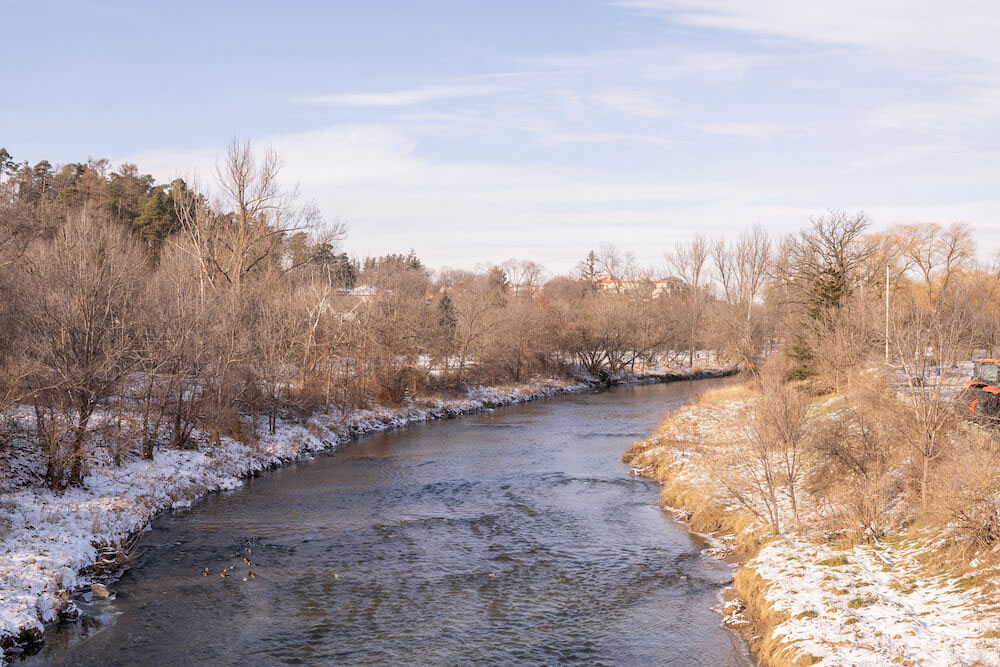 This area is a short drive away from The National Golf Club of Canada, which advertises a peerless and unrivalled golfing experience. A beautiful, lush course with sandpits, ponds, and large wooded areas, this is a favourite golfing destination for many Torontonians. This course was the No. 1 golf course in Canada according to SCOREGolf in 2015, and in 2016 it placed 66th in Golf Digest's world golf course rankings. The club has a change room, a restaurant, and a strict dress code. There are a handful of fitness gyms in Pine Valley Business Park, including Kore Performance Gym Inc. and Reebok CrossFit. There's also Yoga As It Is, a nearby yoga studio.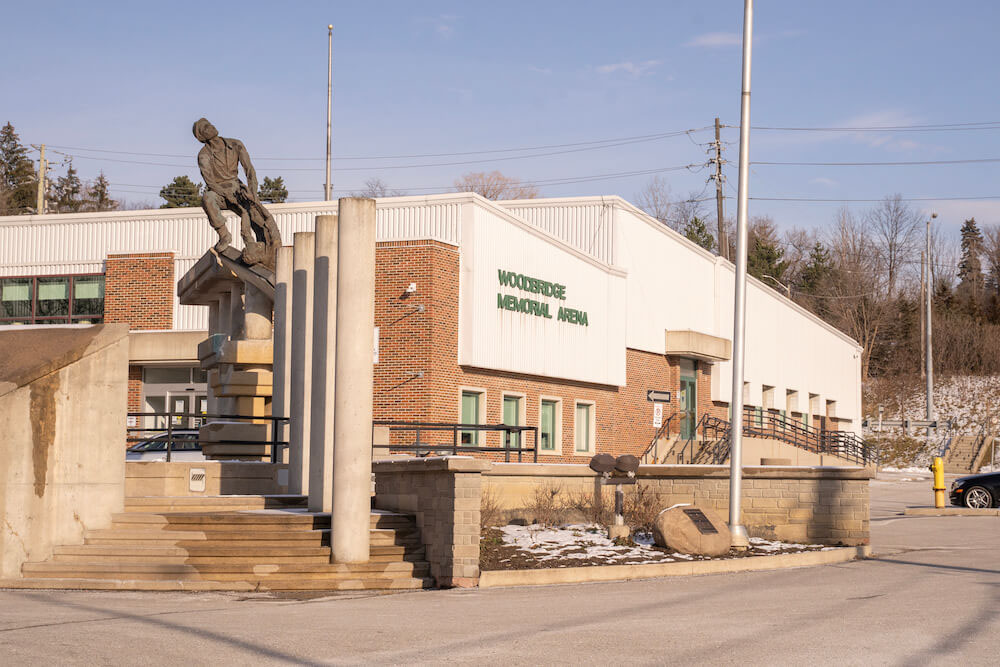 The 30-minute drive from Pine Valley Business Park to downtown Toronto will start by heading east on Highway 407 until you turn south on the 427. This will take you south until you merge onto the Gardiner Expressway. You can follow the Gardiner to downtown Toronto, exiting at York Street. Another way to get downtown is to head east on Highway 407, turning south onto the 404. The 404 eventually changes into Don Valley Parkway, which leads you downtown. If you're travelling by public transit, you can take the Yonge-University-Spadina subway line south to downtown from the Vaughan Metropolitan Centre Station.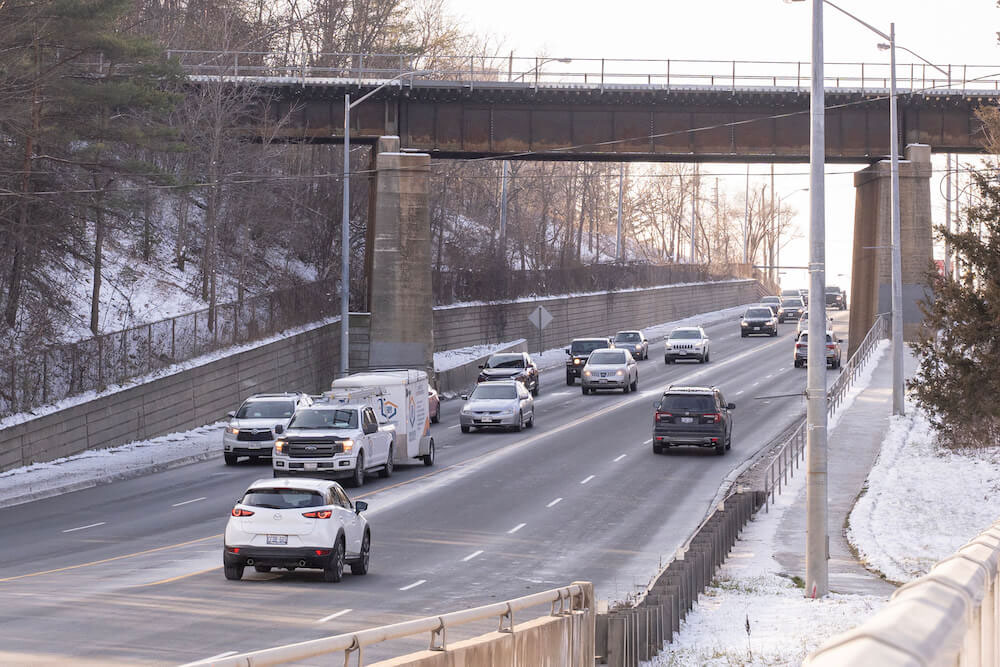 For people who want rapid access to their workplace or Toronto's major commuter highways, Pine Valley Business Park is an ideal location. Not only is commuting a breeze in this part of Vaughan but there are also many restaurants and places to shop. In addition to excellent shopping and dining opportunities, this area has many fitness and recreation centres for pursuing an active lifestyle. There aren't many conservation spaces in this part of town, but residents are close to a well-maintained golf course and many small parks next to schools.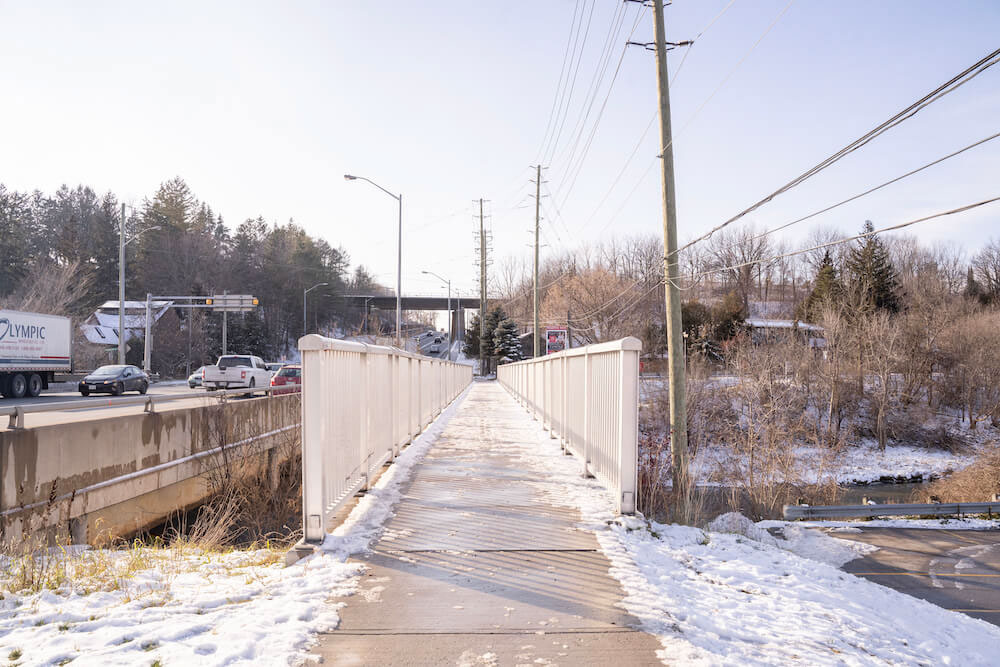 Frequently Asked Questions
What is Pine Valley Business Park, Vaughan, known for?
It's known for its many office and commercial buildings.
Why is it called Pine Valley Business Park?
There are many offices conducting business in this area.