Ledbury Park, North York Neighbourhood Guide: Family-Friendly Uptown Living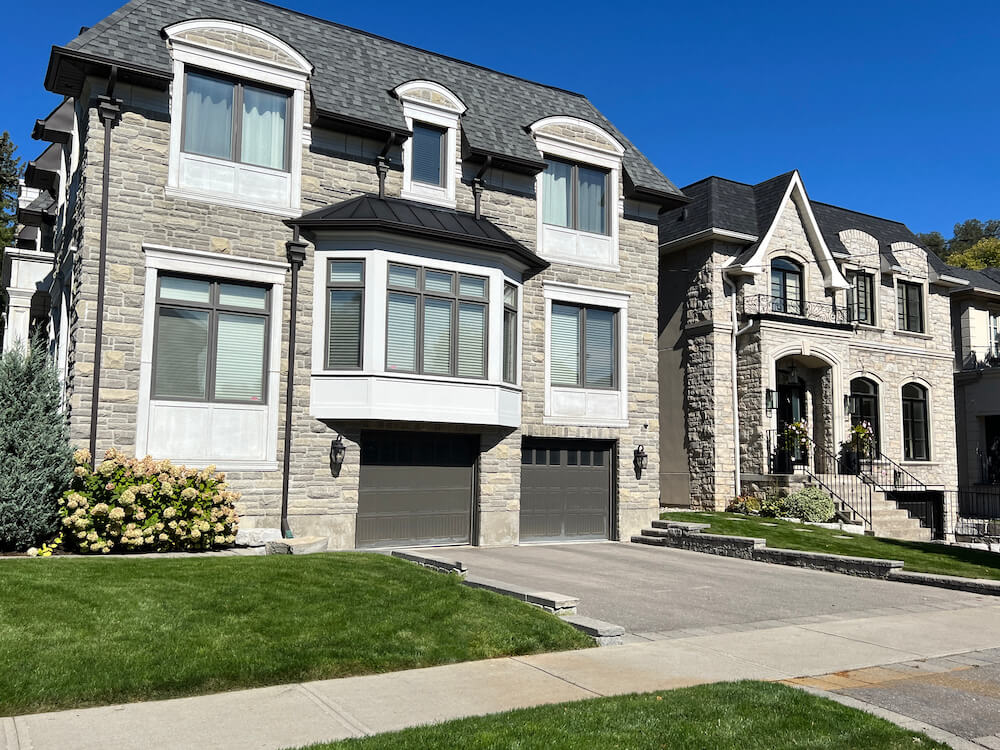 Neighbourhood At a Glance: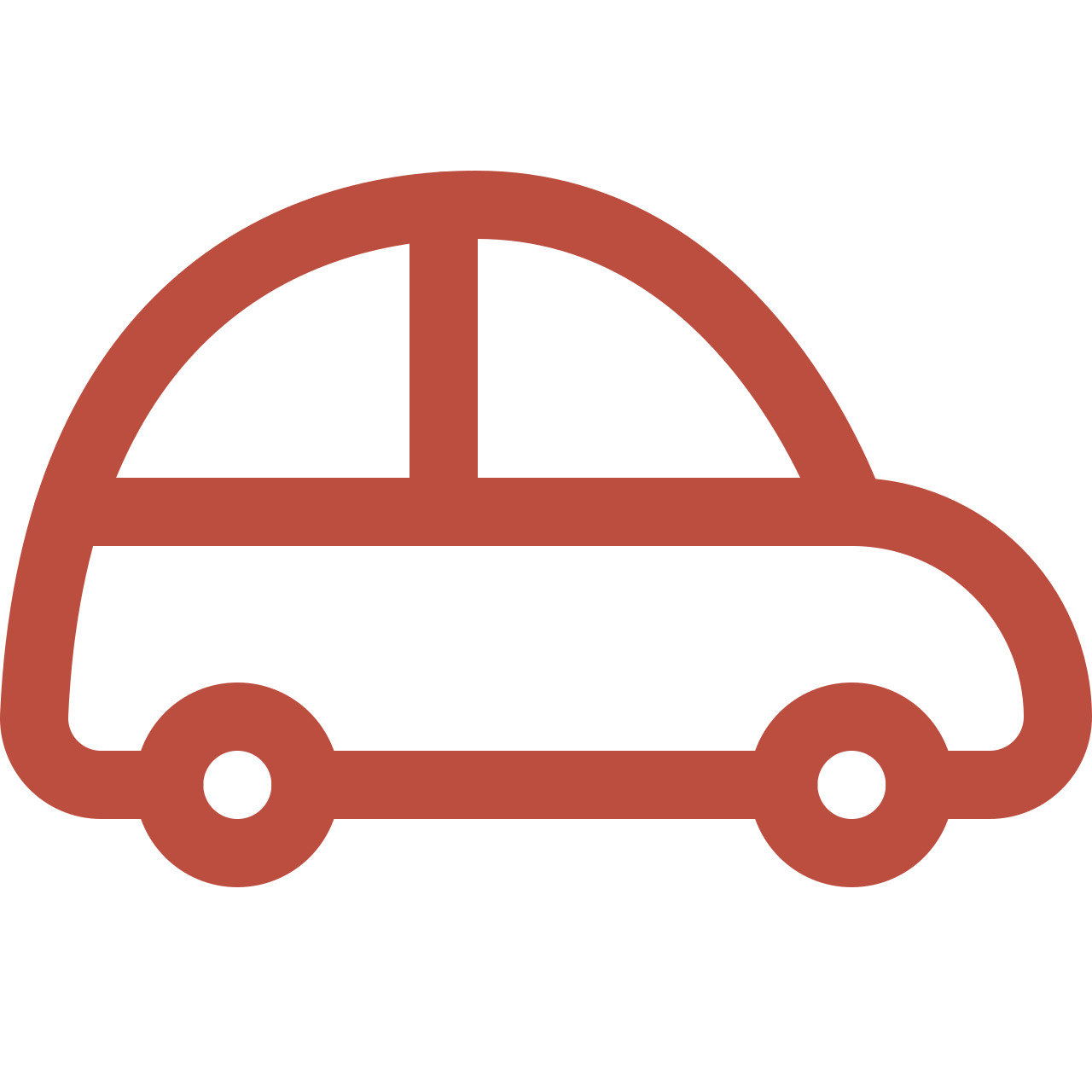 Average Commute Time to Toronto
About a 25-minute drive to downtown Toronto.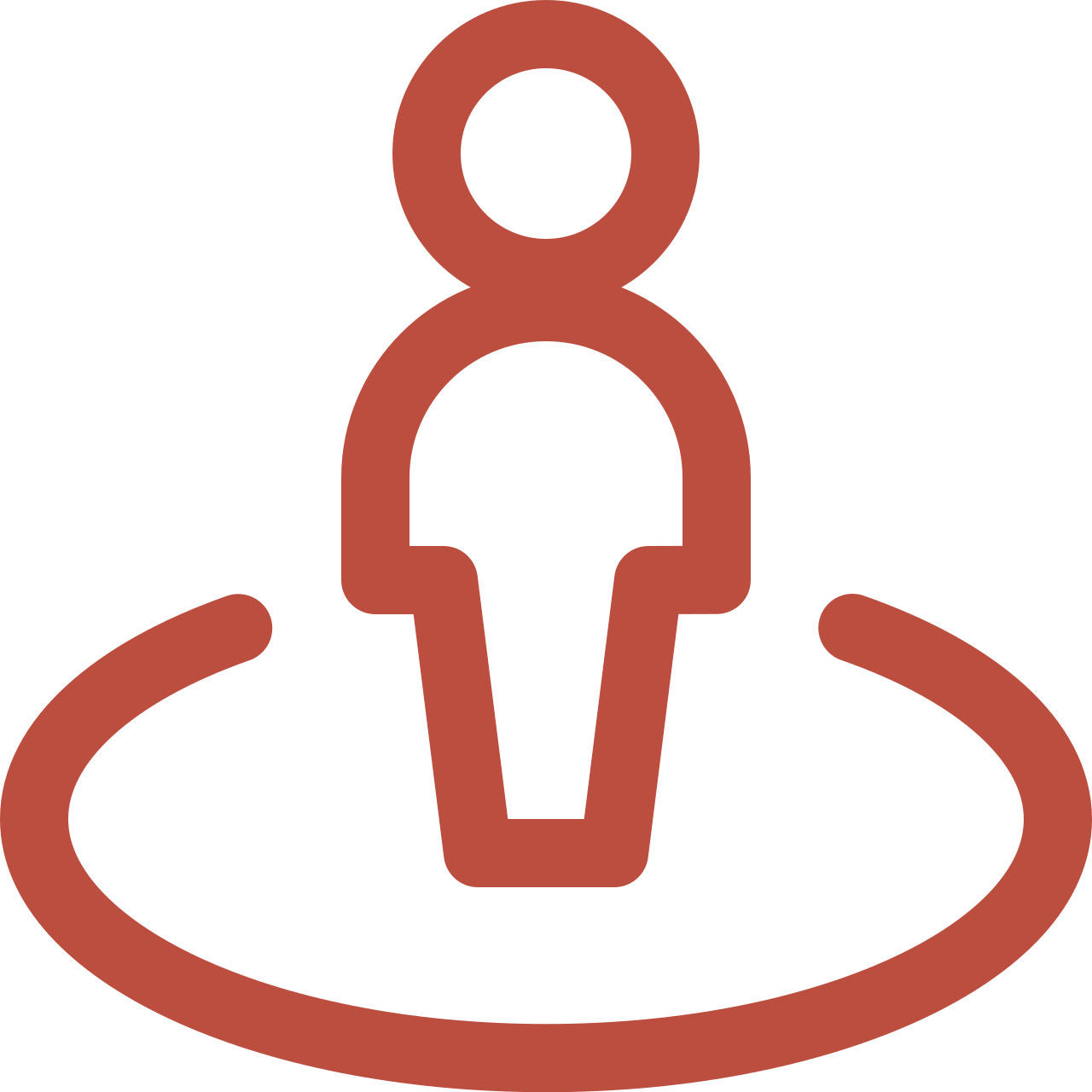 Lifestyle
The area is quiet and slow-paced yet close to vibrant areas for shopping and entertainment.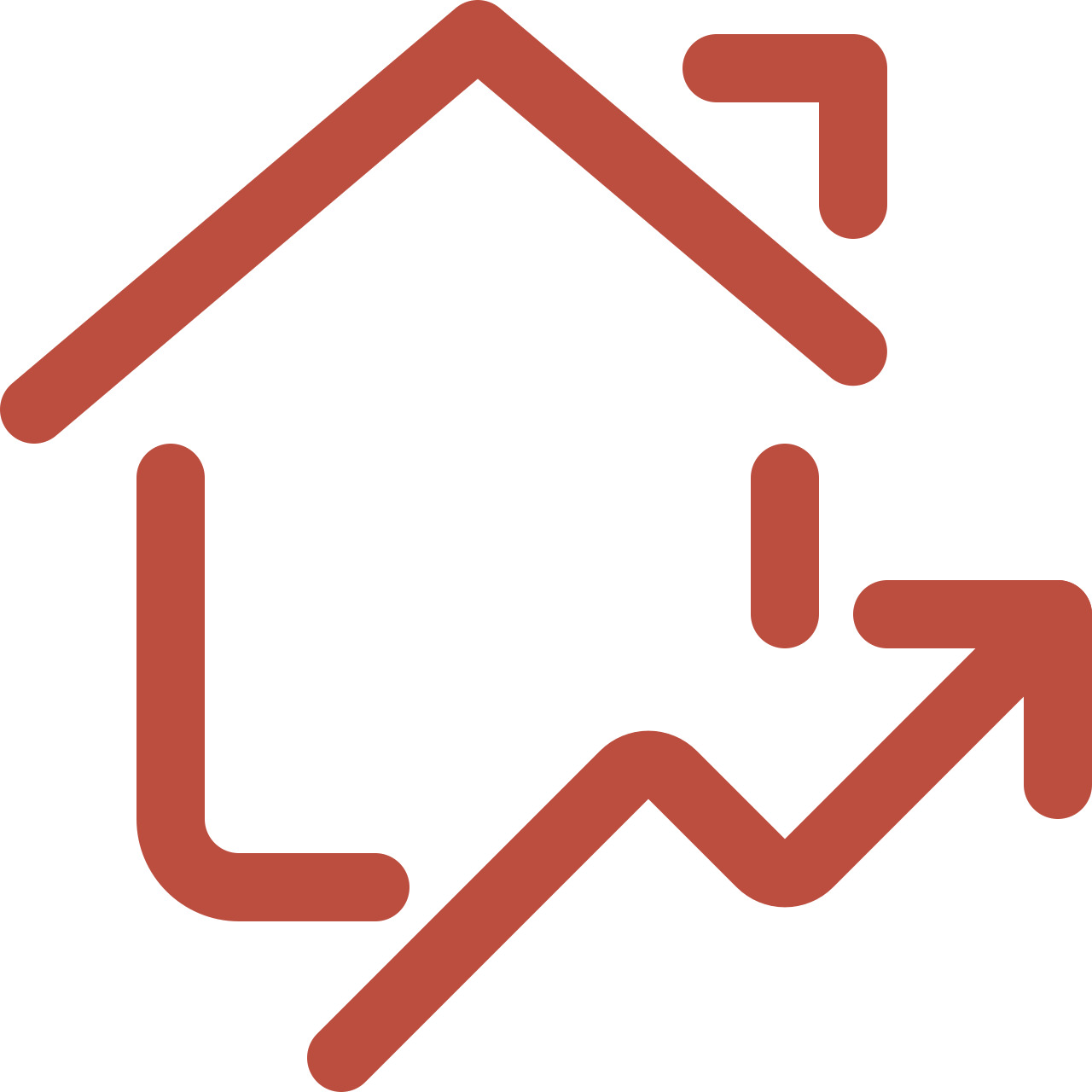 The Housing Market
Typically, postwar bungalows and newly custom-built, two-storey detached homes.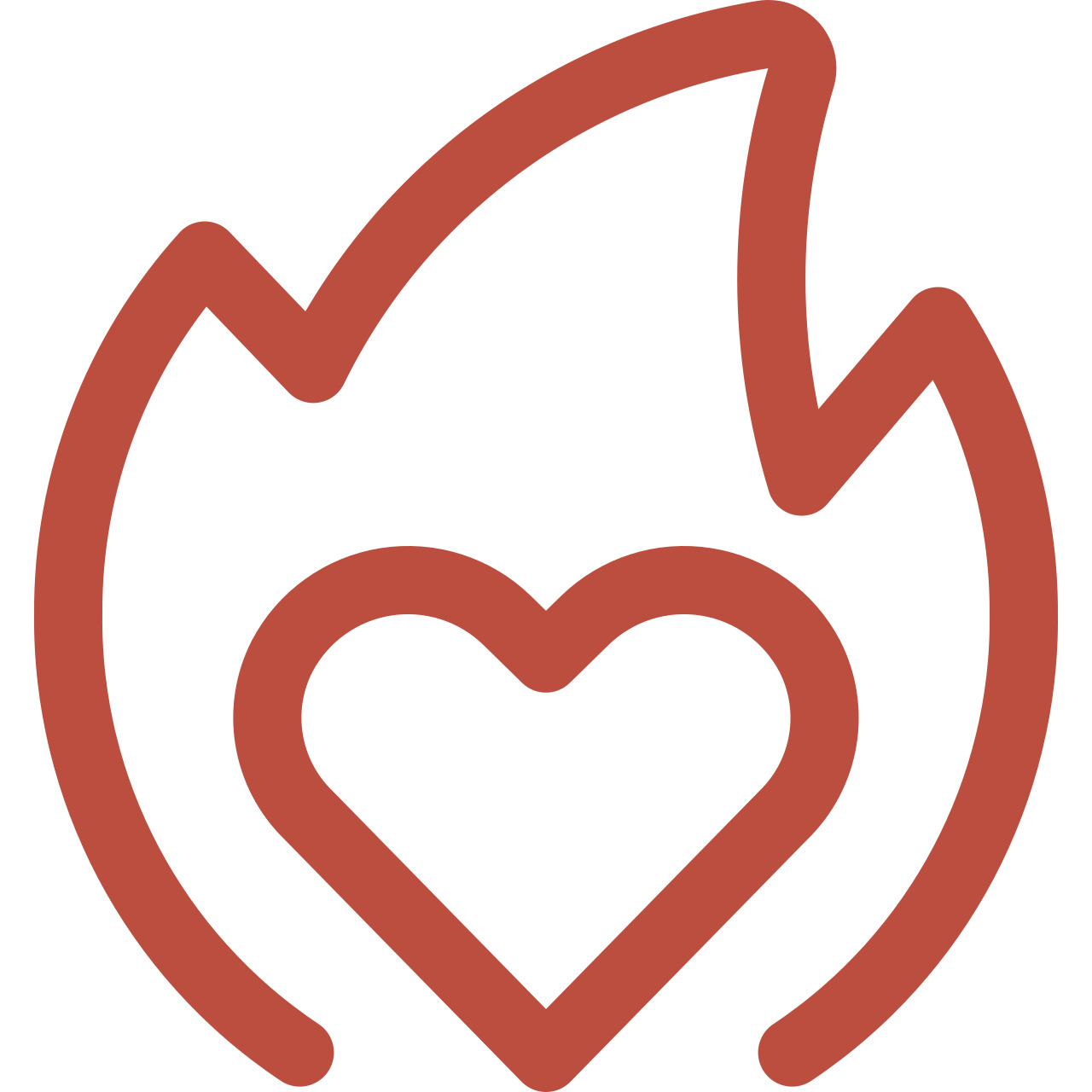 What You'll Love
Its proximity to shopping and downtown Toronto as well as its many parks.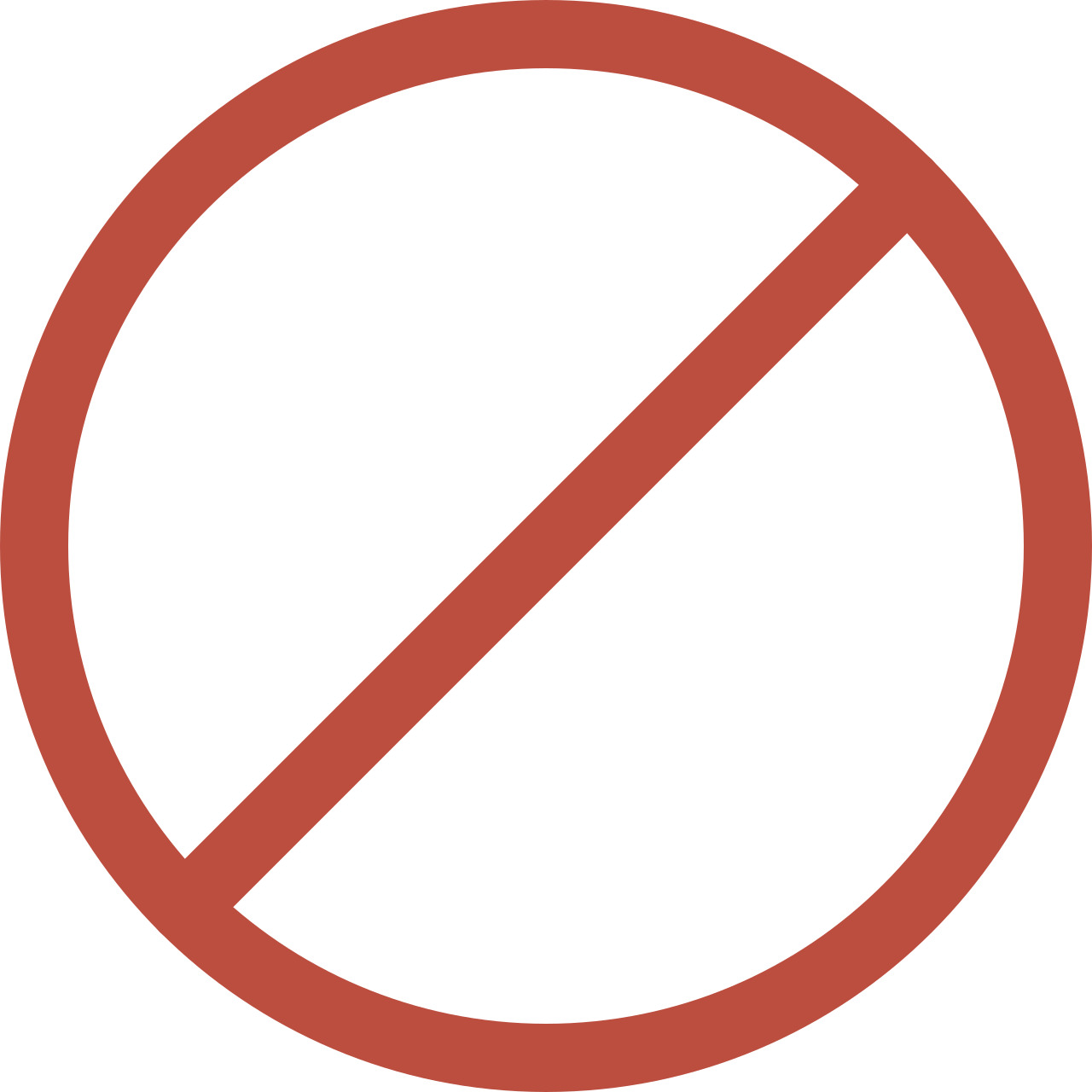 What Not To Expect
Don't expect many apartment-style buildings.
Bounded by several major roadways lies the upscale North York neighbourhood called Ledbury Park. Known for its fine custom homes and its central location, Ledbury Park is bordered by Lawrence Avenue on the south, Avenue Road on the east, Wilson Avenue on the north, and Bathurst Street on the west. Just off Highway 401, it's a very convenient location for commuters within the GTA.
Ledbury Park is a neighbourhood where you can find just about anything with its proximity to parks, schools, shopping, hospitals, and of course, beautiful homes. The area offers easy access to public transit as well as major highways.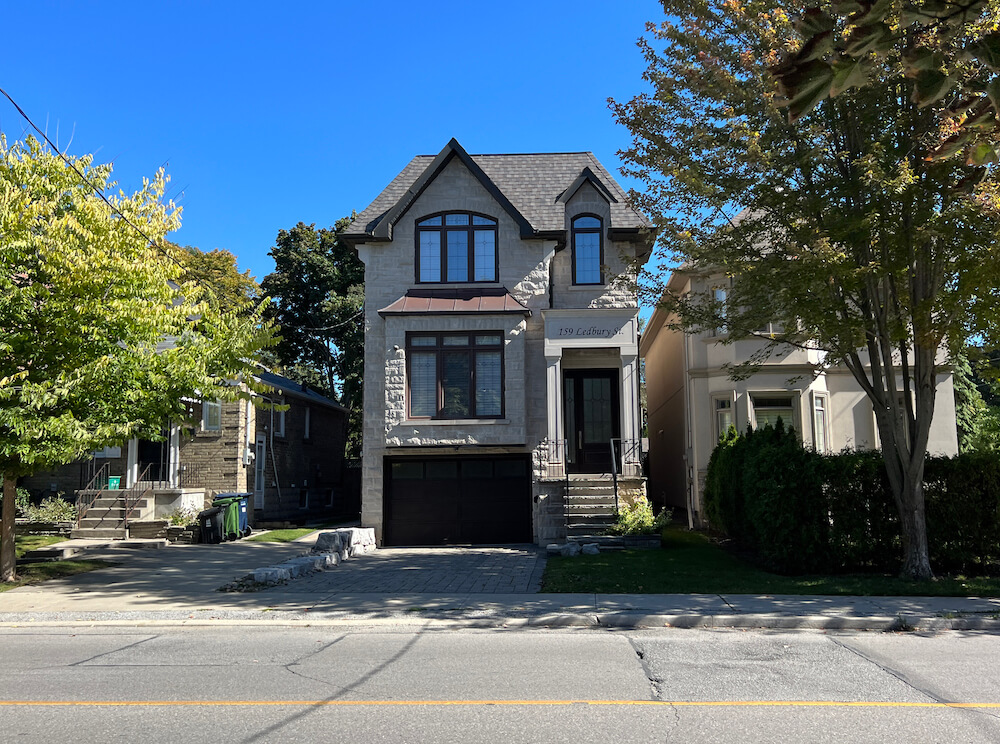 Up until the early 1900s, Ledbury was known as a small farming community. The Ledbury area north of Woburn Avenue had been the former hobby farm of Alfred St. Germain, the successful publisher of the old Toronto Evening Journal.
The first few houses were built along Bedford Park and Woburn Avenues, on the site of the old Lawrence farm, when real estate investors began to sell lots in 1918. However, it was not until after the Second World War that most of the area was developed and filled with small postwar bungalows before becoming a middle-class suburban area.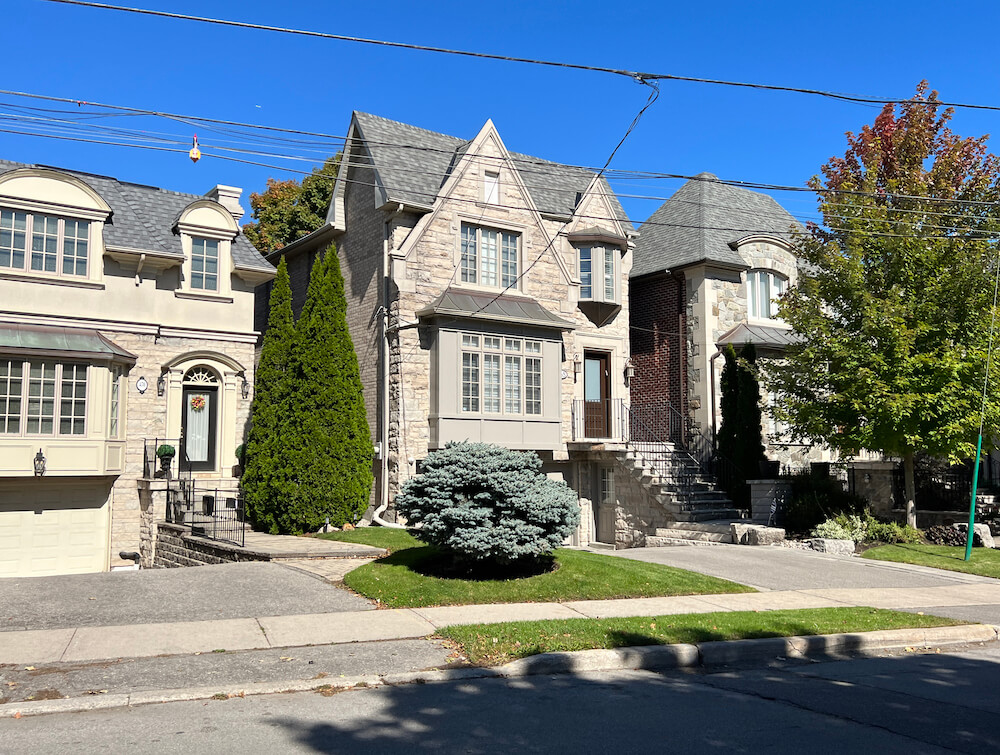 Ledbury's original housing dates from the 1910s to the 1950s. These houses include Tudor-style bungalows on 9- to 15-metre-wide lots. The original Ledbury houses also have small pockets of two-storey detached and semi-detached homes.
The character of Ledbury began to change rapidly in the 1990s. Being adjacent to Lawrence Park, one of Toronto's more upscale neighbourhoods, Ledbury redeveloped its image, as many of the 1950s bungalows were demolished and replaced with much larger structures. These custom-built new homes would range from 186 to 372 square metres and generally include lavish interior finishings.
The homes are typically made of brick, stone, or stucco. They feature many decorative accents such as large bay windows, Juliet balconies, professional landscaping, interlock driveways, as well as elaborate front porches decorated with Doric columns and fanciful wrought iron railings.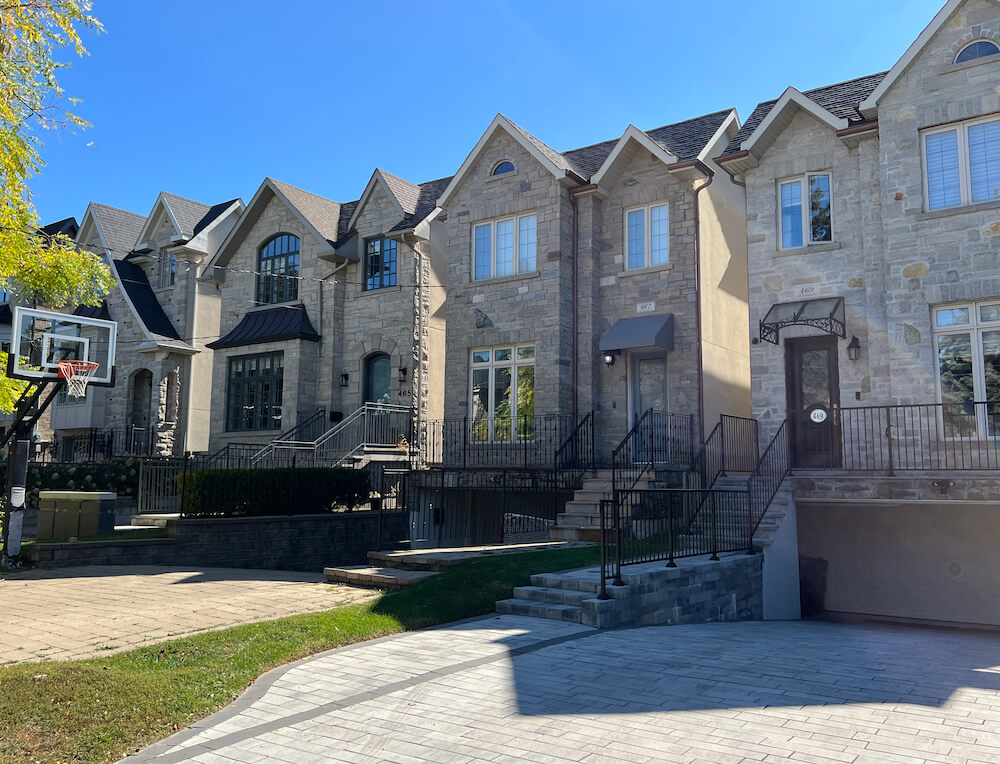 Things to Do in Ledbury Park
In terms of arts and culture, Ledbury Park loves to celebrate its predominantly Jewish community. The Morris Winchevsky Centre, located at 585 Cranbrooke Avenue, is a secular Jewish organization that has a children's Sunday school and a senior's club, as well as hosting a variety of educational and cultural events. In addition, the ultra-modern Barbara Frum Public Library at 20 Covington Road offers a wide range of facilities, including a 150-seat auditorium.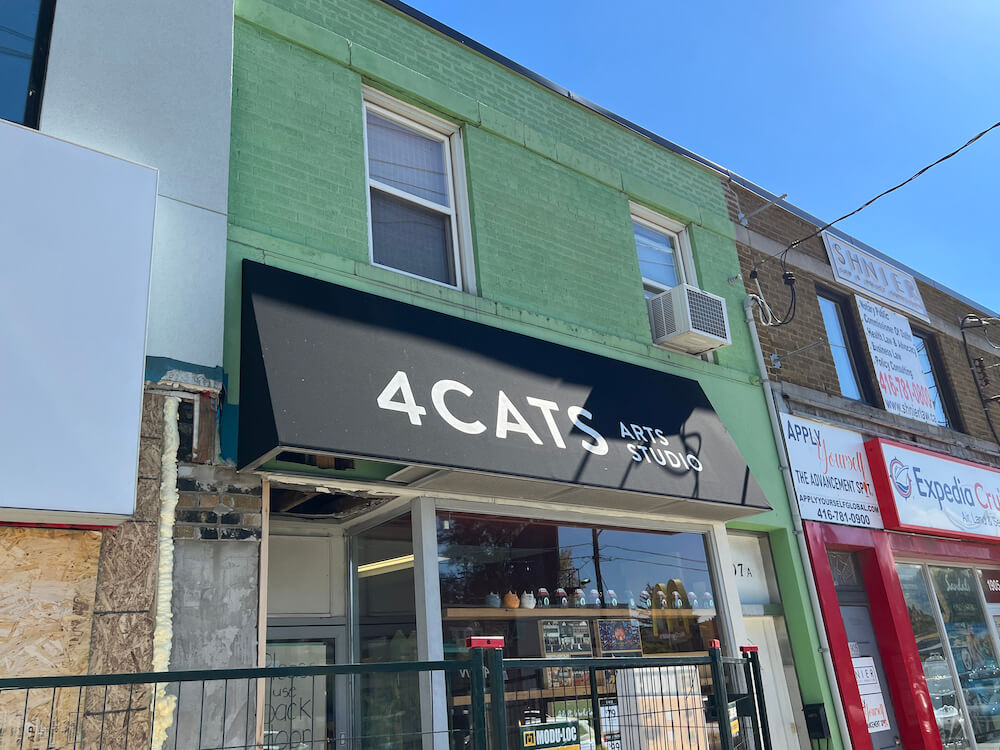 Situated east of Avenue Road, Ledbury Park is close to one of Toronto's most popular shopping districts. Here you'll find everything from gourmet food shops and well-known fashion retailers to supermarkets, pharmacies, home furnishing shops, and beauty salons.
Ledbury is also a short drive or subway ride away from Yonge and Eglinton, a vibrant and bustling intersection in North Toronto. Shopping is plentiful north of Eglinton on Yonge.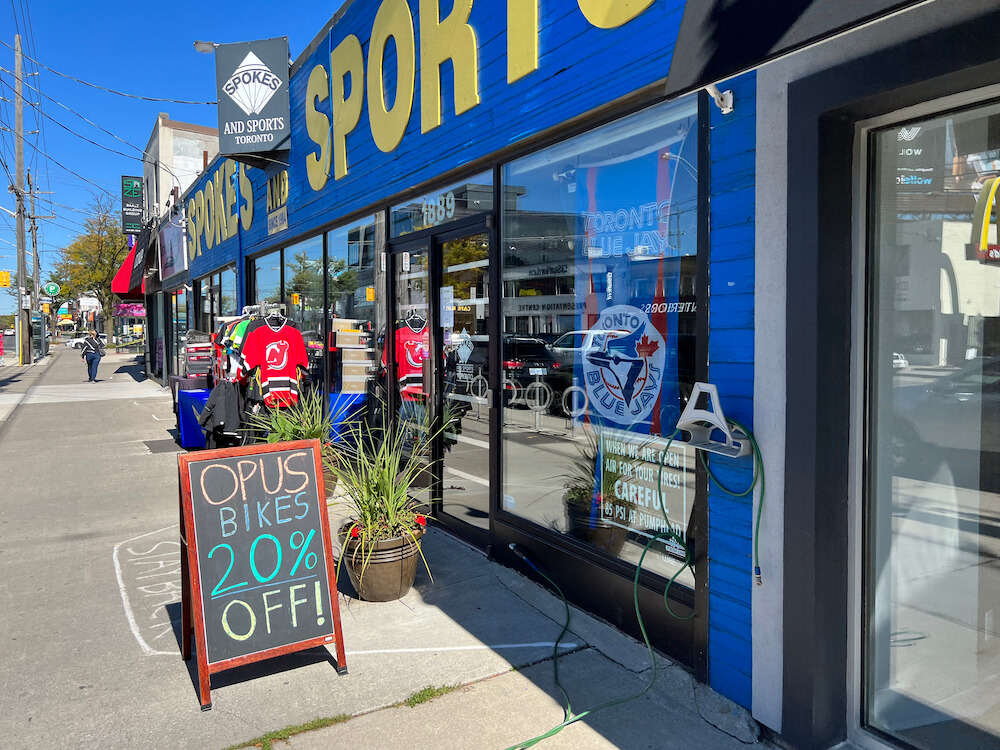 As you head east toward Bathurst, you will notice a district with many eateries, including Jewish delicatessens, restaurants, and a handful of popular bakeries that serve up freshly baked Montreal-style bagels.
We recommend checking out Gryfe's Bagel Bakery for the best bagels in Ontario, Butter Avenue, to find your new favourite macaron, Shinobu Sushi, for an authentic Japanese dining experience, and Sampaguita Village for a casual and down-to-earth experience of Filipino cuisine and culture.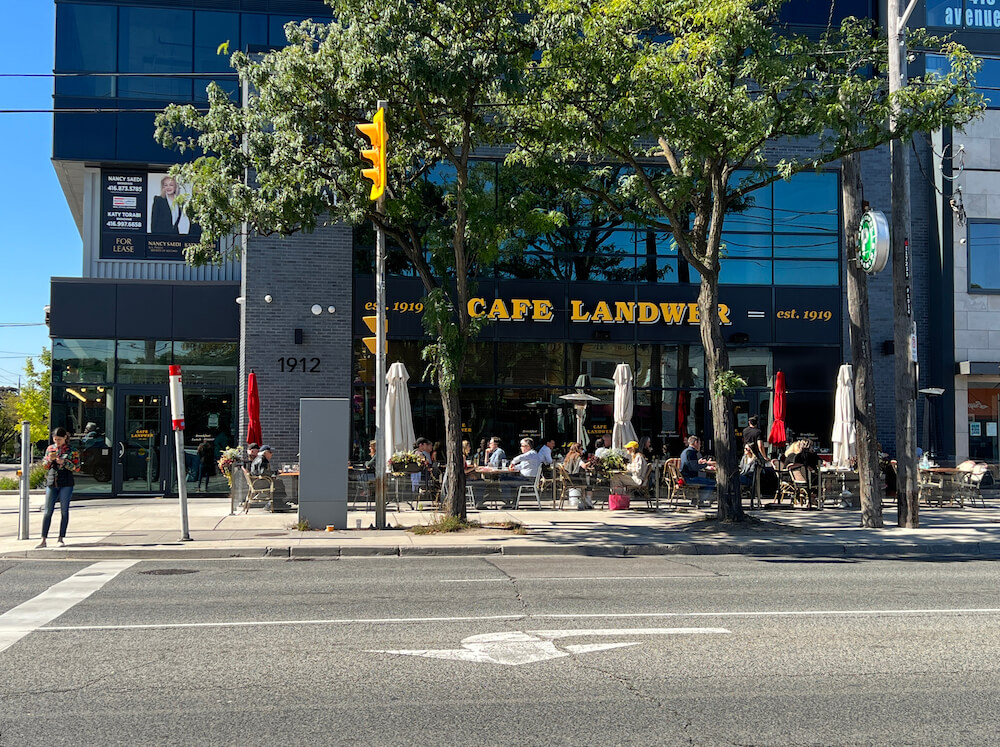 Several lush municipal parks are located in Ledbury. The central park, aptly called Ledbury Park, comprises 1.6 hectares and features an artificial ice rink, an outdoor pool, and a splash pad. Old Orchard is a small park near Avenue Road south of Wilson Avenue that features a children's playground.
Located at 401 Fairlawn Avenue, you can visit Brookdale Park. This 1.5-hectare park winds north through Avenue Road and Woburn Avenue to Grey Road and Fairlawn Avenue. A mature tree canopy covers the trail through the park, and a children's playground can be found near the park's south end.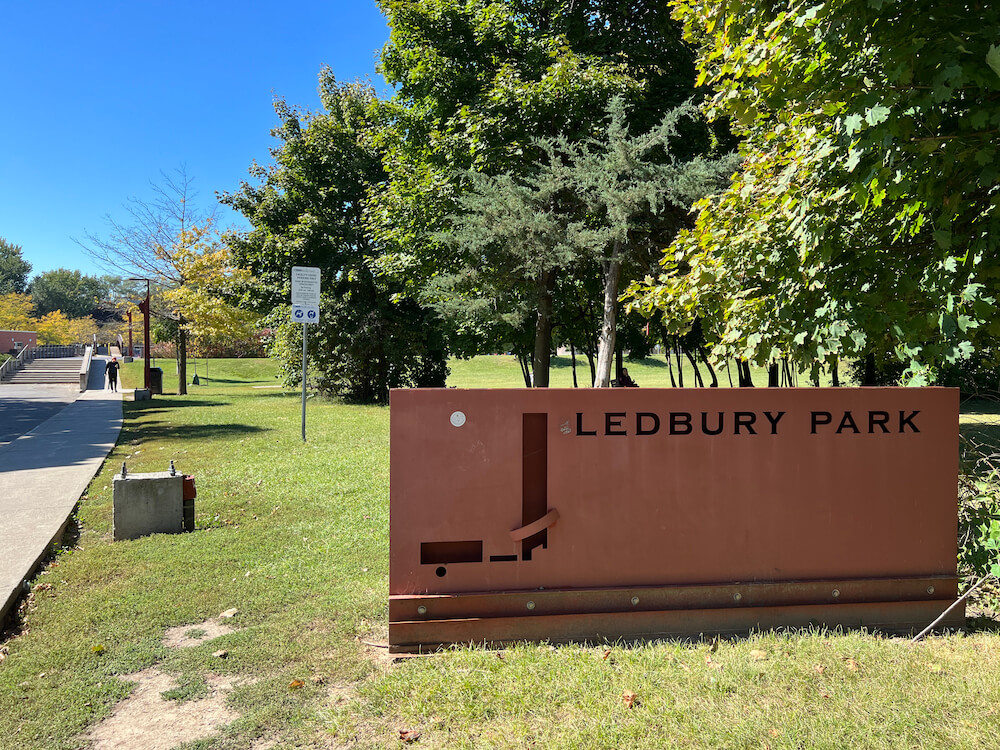 For a change of pace, residents can enjoy many activities at Ledbury Park, the Armour Heights Community Centre, and the Morris Winchevsky Centre. These recreational centres offer swimming, skating, dance and fitness programs, and many other child-friendly activities.
Ledbury Park features a rectangular-shaped reflecting skating rink in the winter that is linked to a swimming pool and a water play area to enjoy in the summertime. Located in the centre of the neighbourhood, it has recently been redesigned and has earned a Canadian Architect Award of Excellence for its innovative approach to neighbourhood park planning.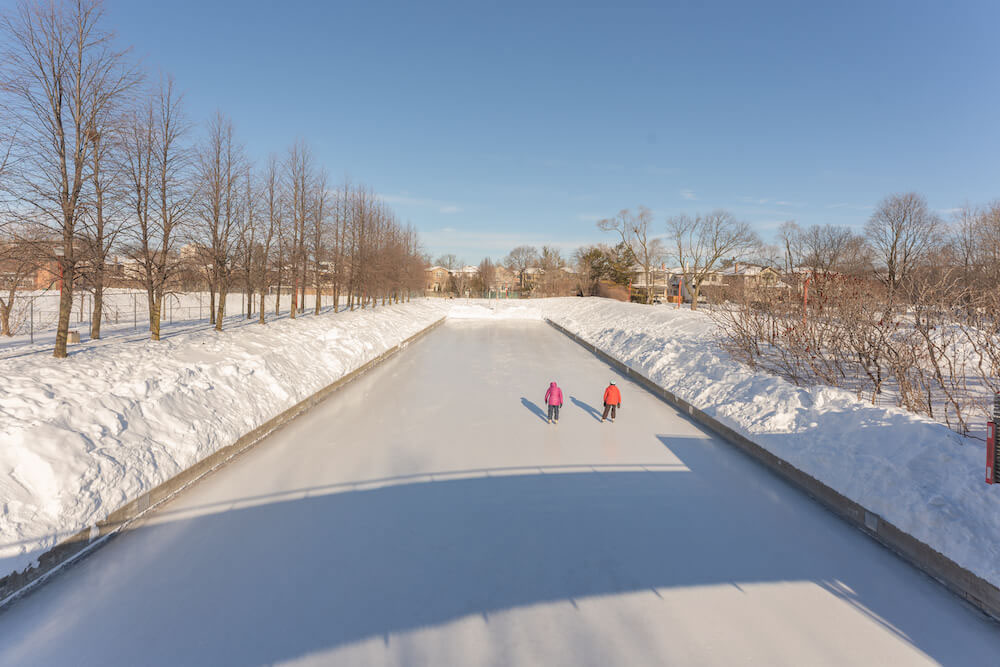 While the majority of residents In Ledbury Park drive, public transit is easily accessible, and the area is quite pedestrian-friendly. The Bathurst bus connects passengers to the Bloor-Danforth subway line, while the Avenue Road bus connects passengers to the Yonge-University-Spadina subway line.
Ledbury residents can also drive downtown in approximately 25 minutes via Avenue Road. The Avenue Road on-ramp to Highway 401 is located just beyond its northern boundary, which links up with a network of major highways leading in and out of the GTA.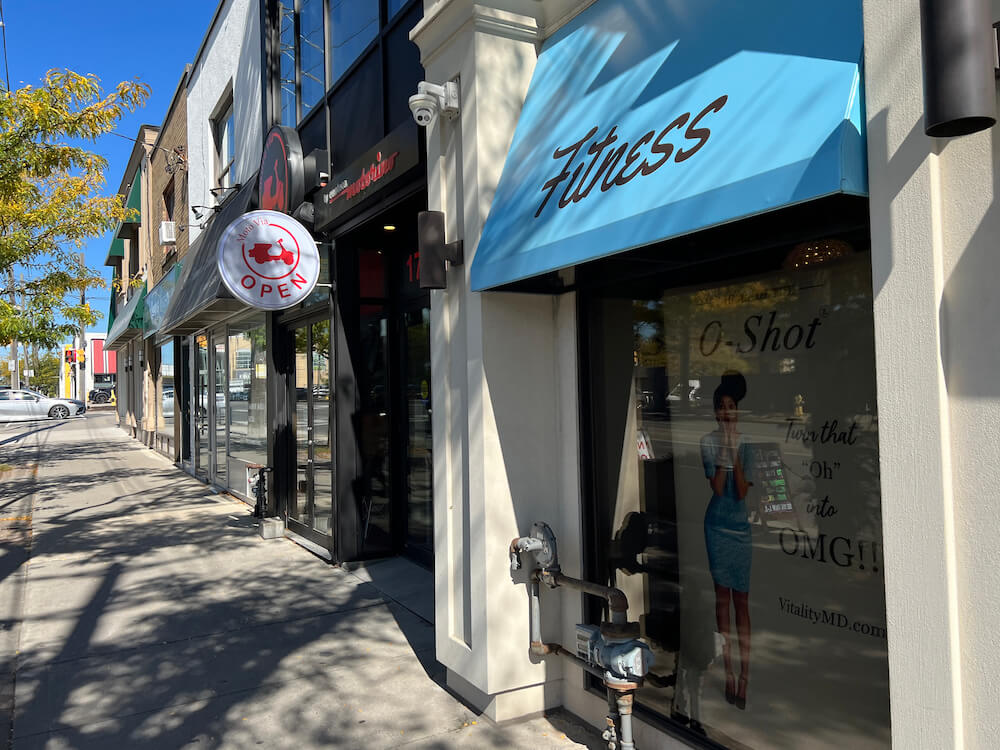 With a quiet atmosphere, good schools, and easy access to both downtown Toronto and the Yonge & Eglinton area, Ledbury Park is perfect for families looking to stay close to the city within a tranquil environment.  
The area is transitioning with the first generation of Ledbury families gradually moving out of the neighbourhood and young urban professional families moving in. If you are looking for newer custom homes in a traditional Toronto neighbourhood with convenient access to shops, transit, excellent schools, and downtown Toronto, then Ledbury Park is worth checking out.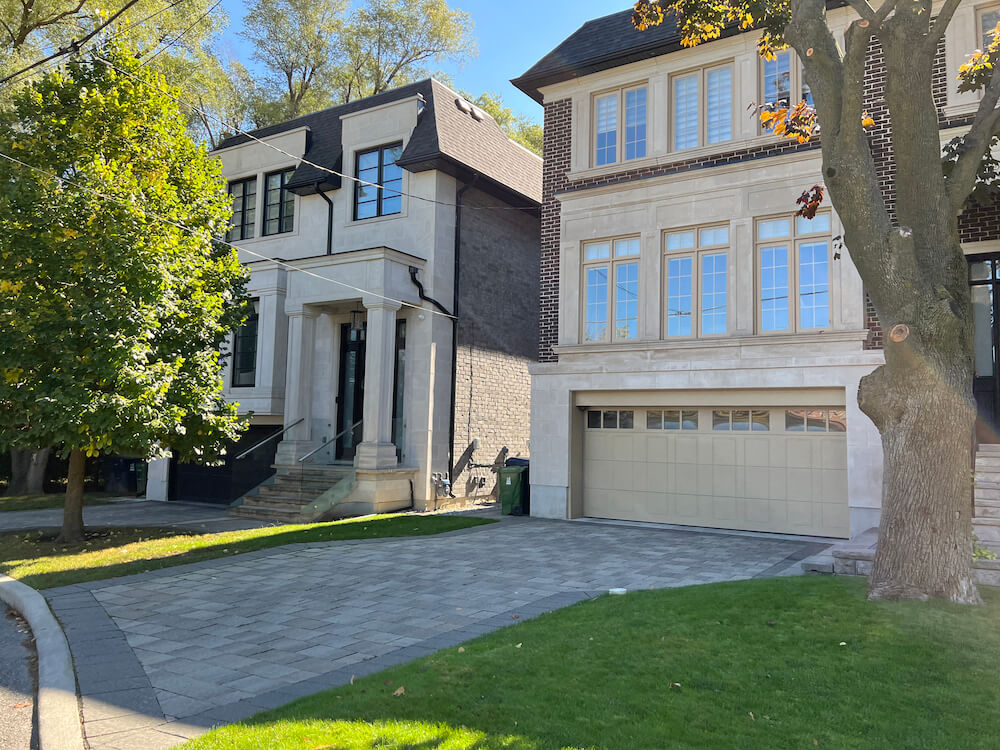 Frequently Asked Questions
What is Ledbury Park known for?
Ledbury Park is known for its upscale, lavish houses and family-friendly environment.

.
Why is it called Ledbury Park?
The area is named after its most predominant park, which features many recreational facilities.