East Gwillimbury Neighbourhood Guide: Nature and Community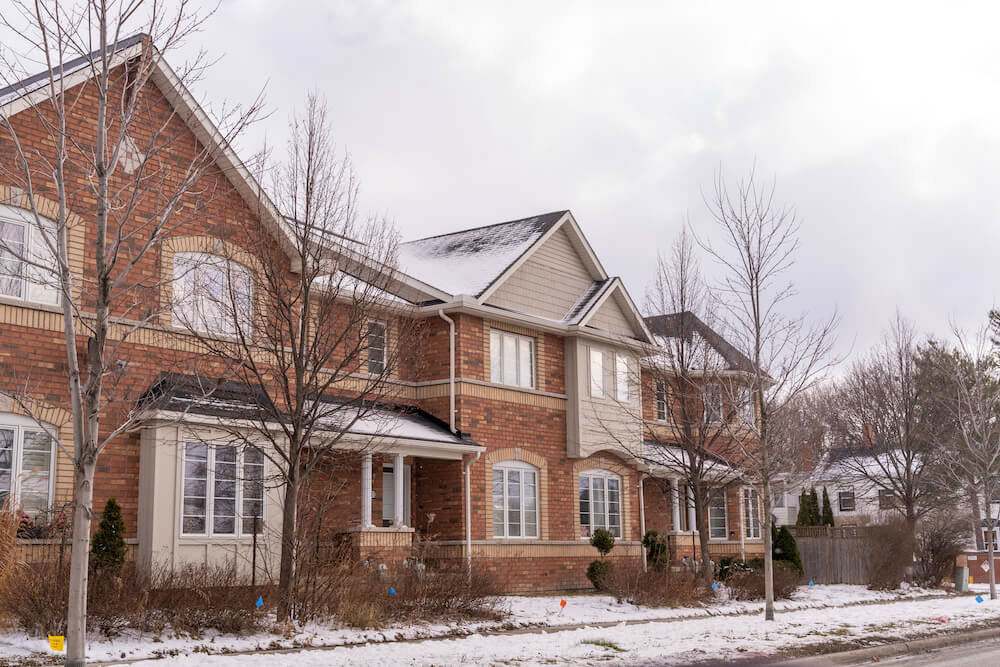 Image of East Gwillimbury
Neighbourhood At a Glance: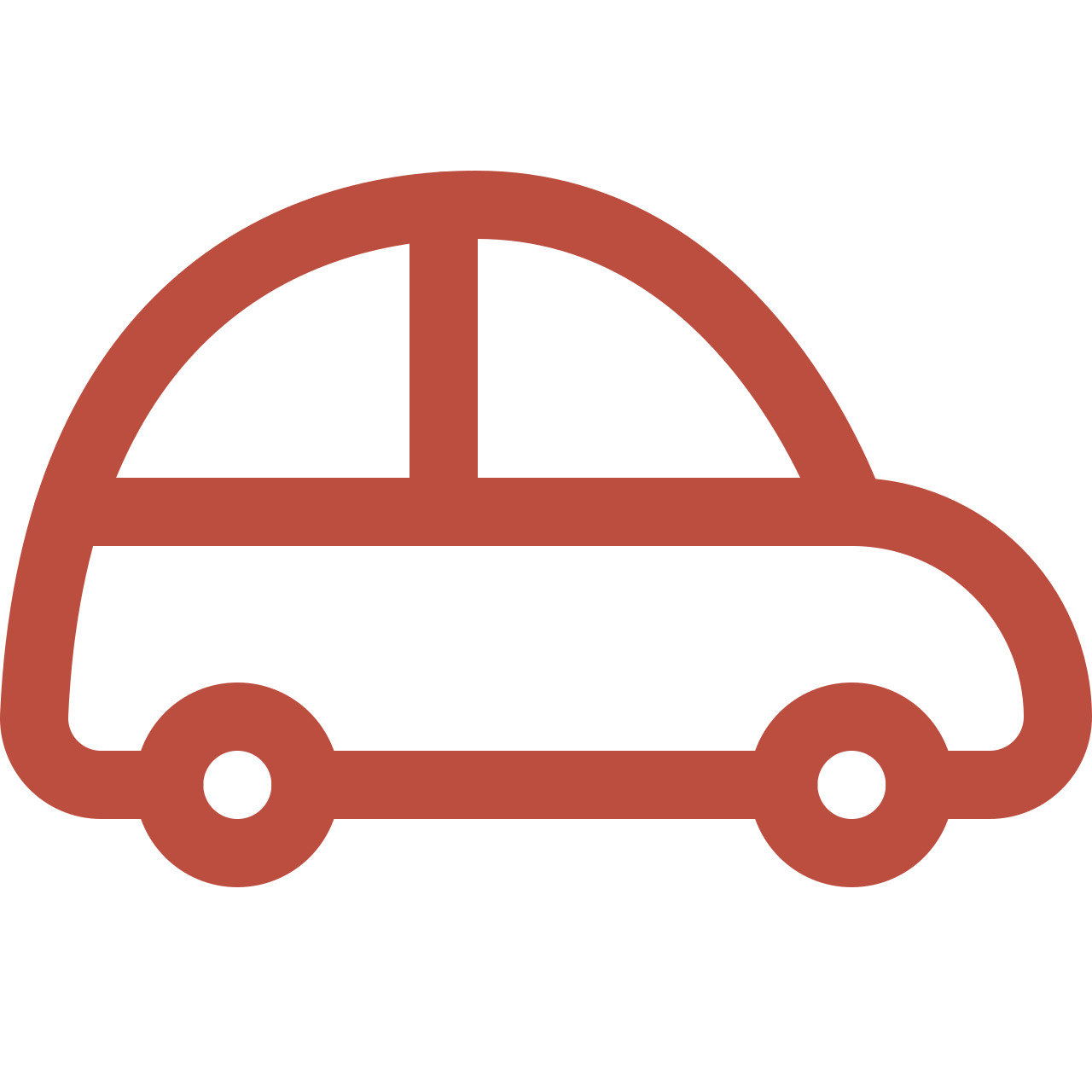 Average Commute Time
Union Station can be reached in about 45 minutes by car and double that by public transit.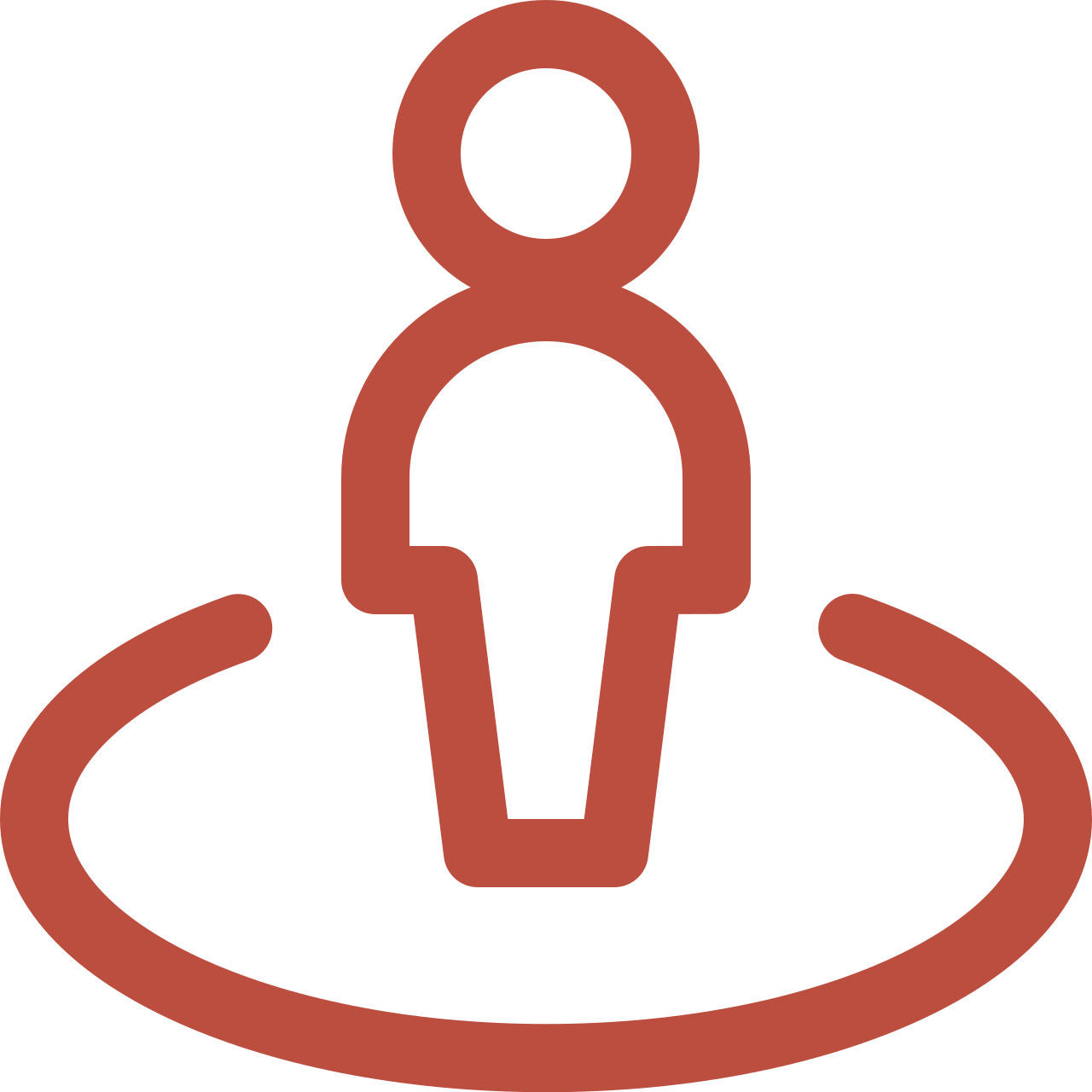 Lifestyle
People enjoy hiking in the parks, golfing, and engaging in community events.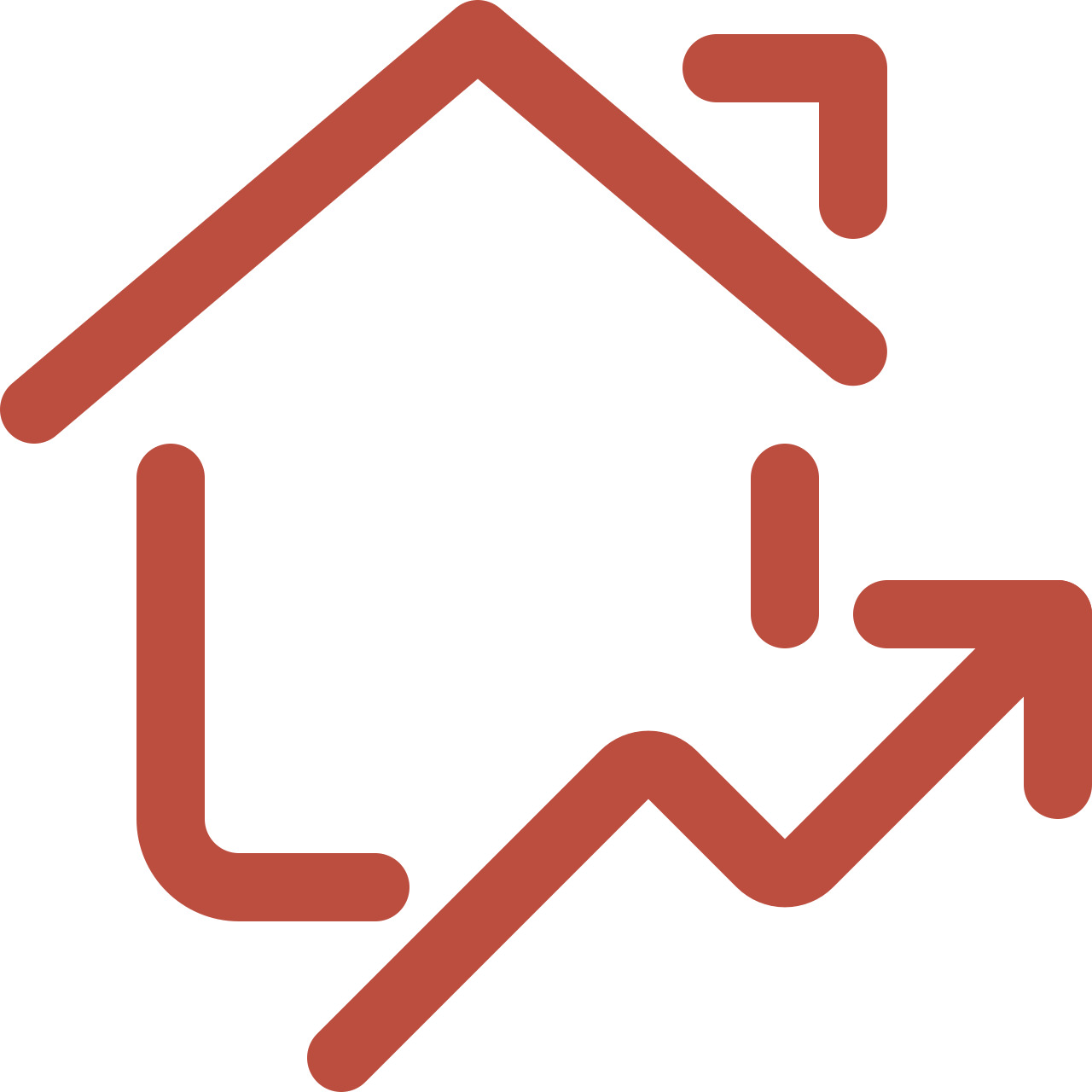 The Housing Market
New and old large bungalows and two-storey houses on spacious lots.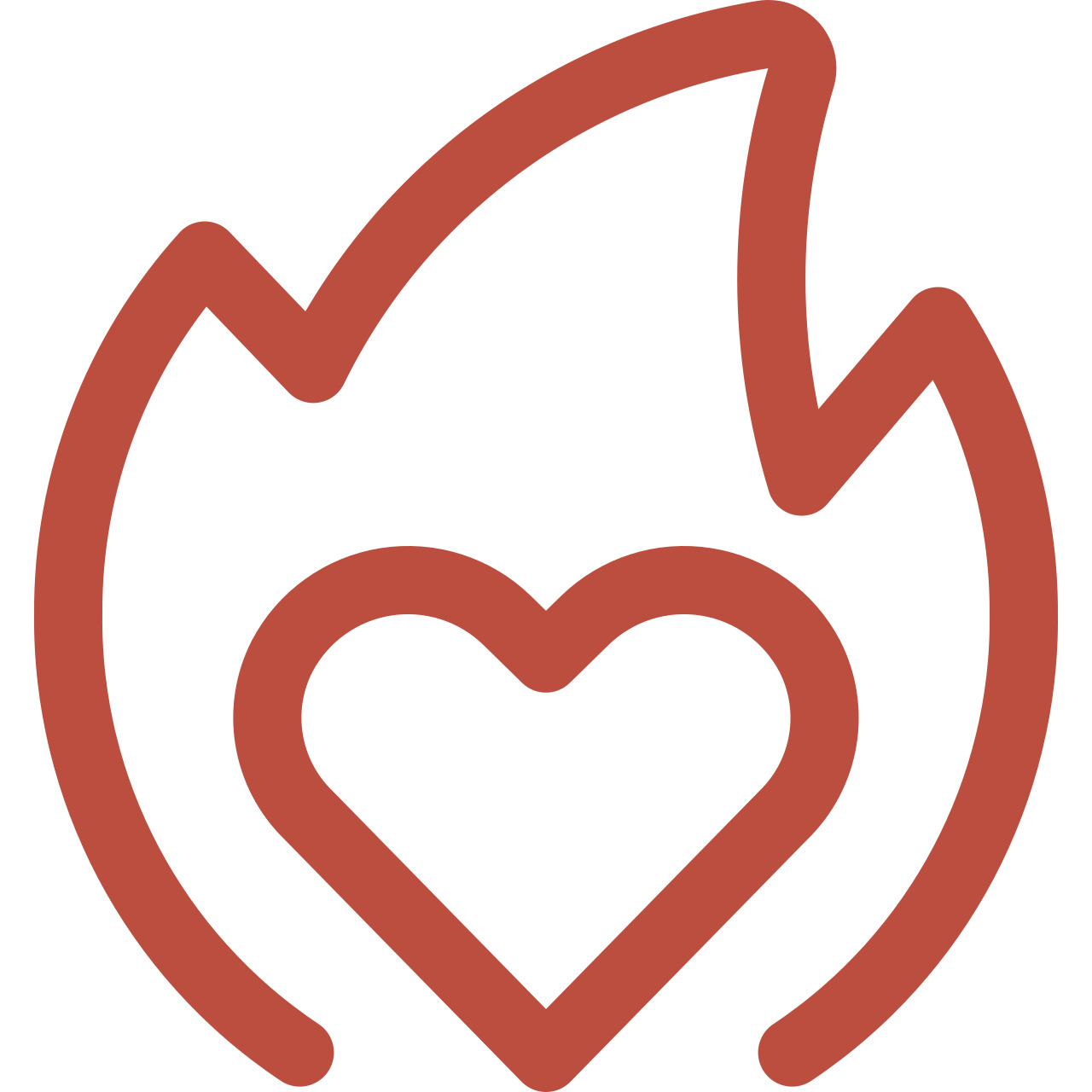 What You'll Love
Peaceful rural living close to Cook's Bay with many parks and natural areas.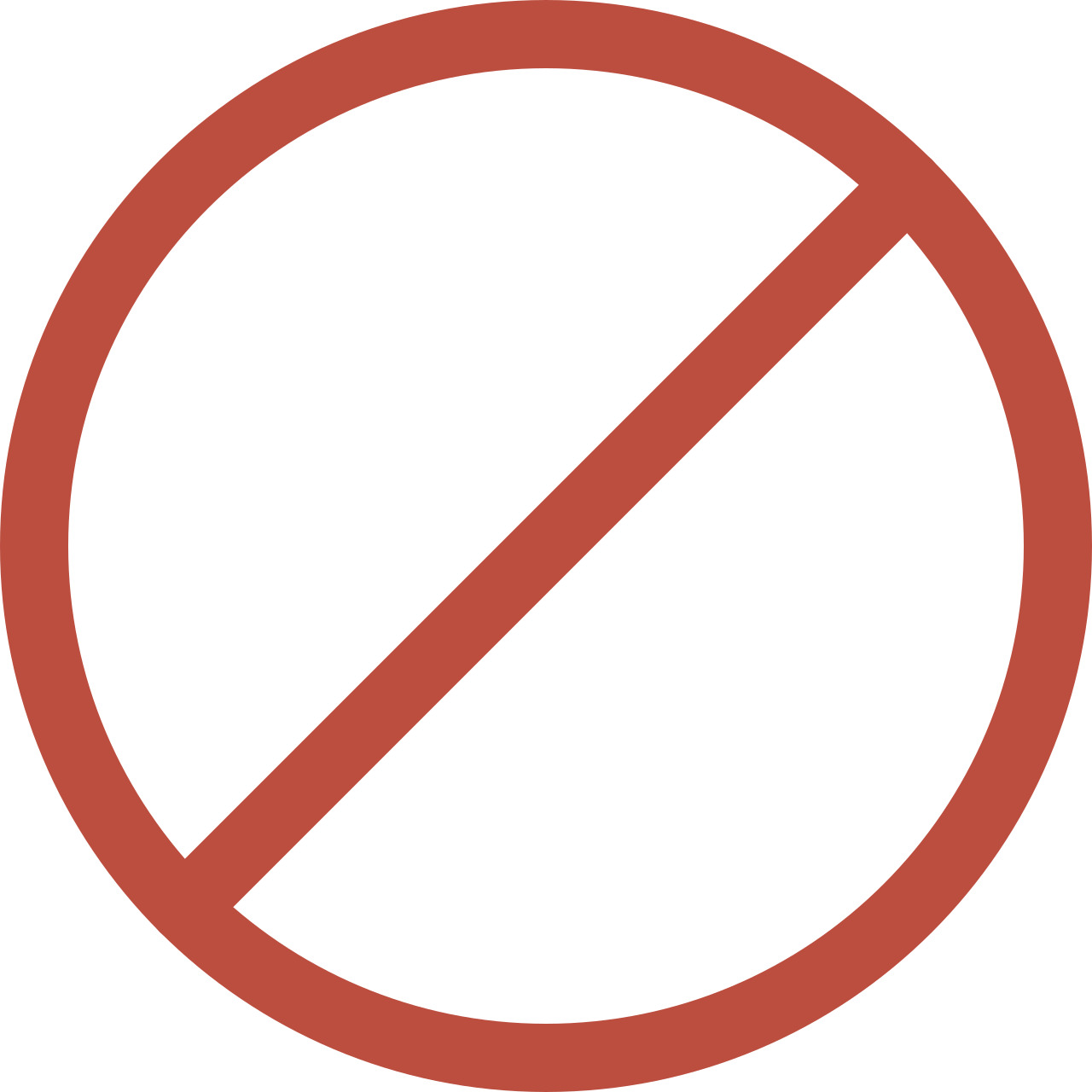 What Not To Expect
There aren't many upscale restaurants or shopping opportunities in this town.

Consisting of four smaller villages, this town is a peaceful neighbourhood south of gorgeous Lake Simcoe. There are plenty of seasonal community events, and each neighbourhood has a selection of restaurants and small grocery stores. East Gwillimbury has several parks and conservation areas with trails and impressive biodiversity. Some of the parks here also have historic significance, such as Anchor Park. There are many historic homes in this area dating back to the 1800s as well as new homes available for purchase.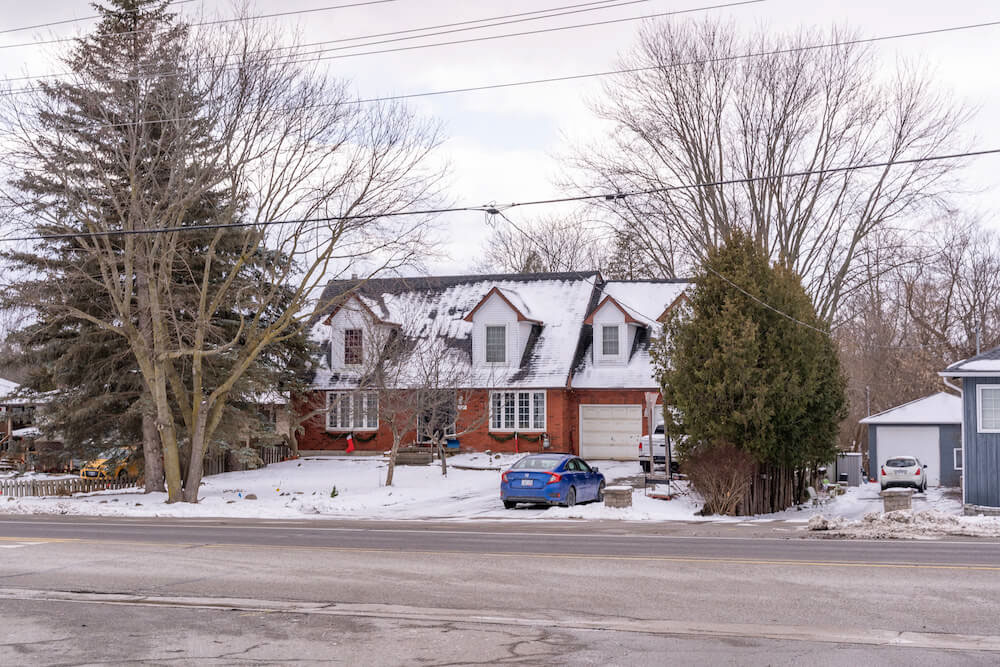 This area was first surveyed in 1793 as a shipping and defence point between Toronto and Georgian Bay. Soon after, the extension of Yonge Street into the area allowed settlers to more easily travel and build communities. Over time several hamlets and villages emerged. One of these was Holland Landing. Some of the first establishments here were sawmills, an inn, a tannery, a foundry, and a general store. One notable resident of this area was Samuel Lount, who ran a smithy and farmed the area. Lount participated in the 1837 Rebellion led by William Lyon Mackenzie. In 1838, he was captured, convicted of treason, and hanged. The township of East Gwillimbury was incorporated by the Province of Canada in 1850.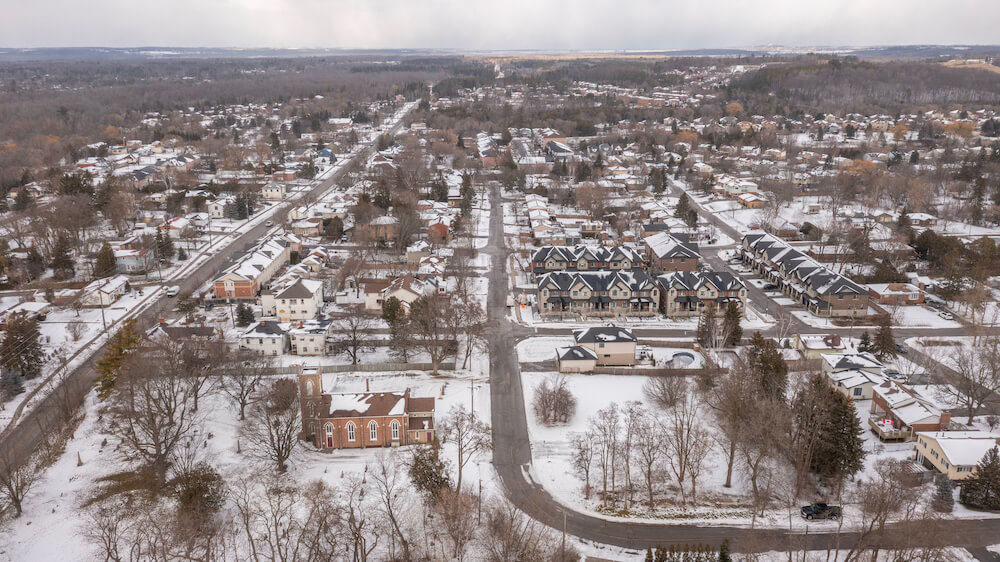 The villages and towns of East Gwillimbury have both new and older homes and buildings. One impressive building is Christ Church Holland Landing, constructed in 1843. This impressive brick-and-stone building was constructed by the Anglican congregation on a small hill overlooking the main street. The building has a central tower and arched windows designed by John Howard, the first professional architect in Toronto. There are many old homes in East Gwillimbury, such as the Almeda V. Wagner House on 72 Main Street. Incorporating Ontario vernacular-style architecture with an Italian influence, this two-storey home was built in 1860. There are also many new homes in East Gwillimbury built post-1950, including detached bungalows and two-storey houses.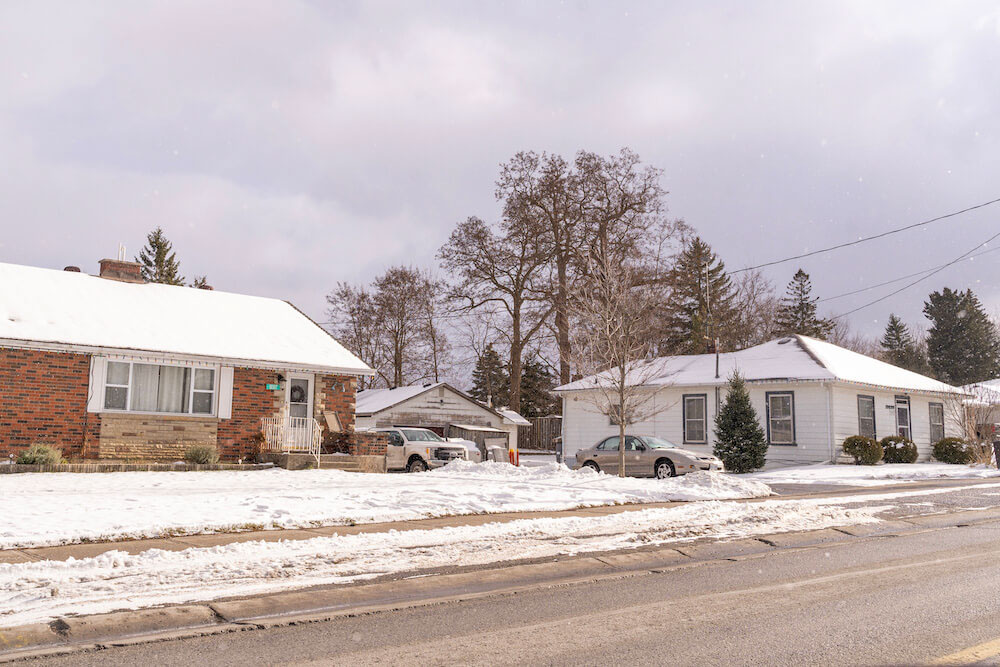 Things to Do in East Gwillimbury
This is a family-friendly town with many annual events. One of these is the Haunted Halloween Hike. Held at the Sharon Temple National Historic Site and Museum, this event includes a haunted trail walk, a hot chocolate and treat station, spooky Halloween stories, a spooky music dance party, and a mini pumpkin patch where you can obtain a free small pumpkin. The East Gwillimbury Farmers' Market runs from May to October every Thursday. This is where residents can buy locally produced vegetables, fruit, meat, eggs, cheeses, baked goods, honey, soaps, and more. The town has a "Noon" Year's Eve celebration called NYE in EG. This is where you can watch events like the Hockey Circus Show and other live performances.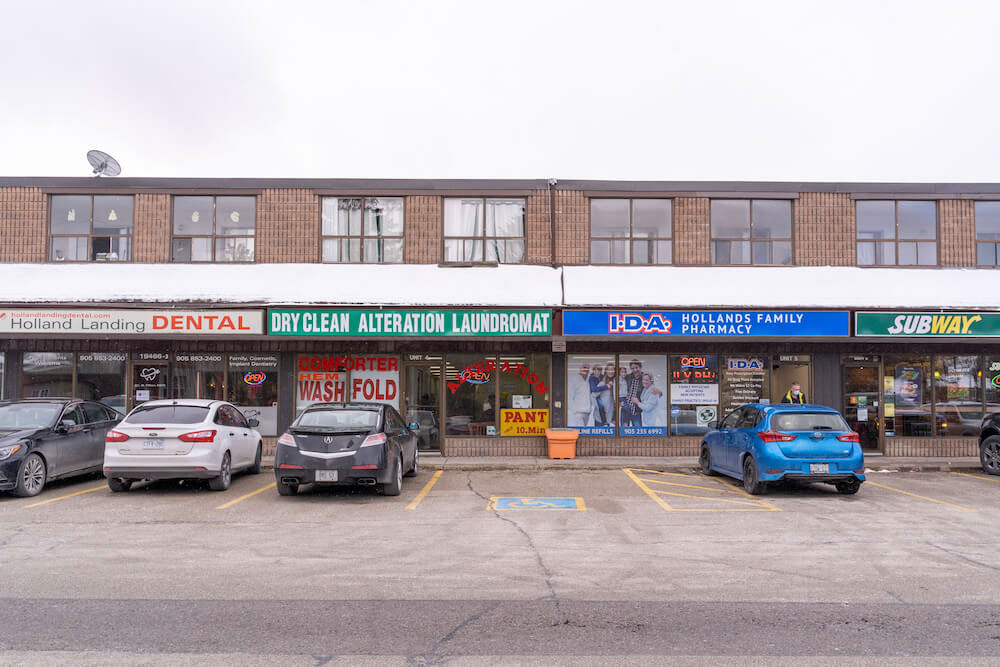 Residents in East Gwillimbury looking for a major grocer or nationally recognized retailers will likely travel to the nearby Newmarket. There are, however, small shops in the villages of East Gwillimbury. In Holland Landing, there is a health and beauty store called Artisan Baths next to The Neighbourhood Market, a grocery store. Mount Albert, a village on the east side of East Gwillimbury, has a Foodland on Highway 48 and a few small stores on Centre Street. One of these stores is Middle of the Road Apparel, a clothing store. Mount Albert also has a florist called The Rose Pros.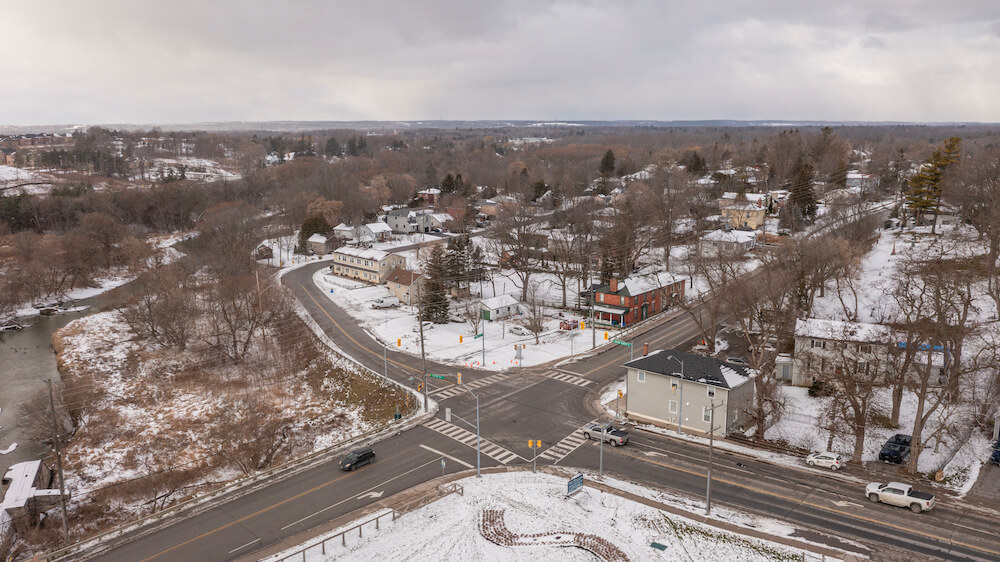 Holland Landing has a few restaurants near the intersection of Yonge Street at Thompson Drive. One of these is Santa Fe Pizza. This is where you can order pizza, bacon-stuffed cheese bread, wings, and spaghetti. Santa Fe Pizza is beside Shiawase Sushi, a Japanese restaurant serving sushi rolls, miso soup, and edamame. North of these two restaurants is Landing Family Restaurant. The menu features simple fare like hamburgers, chicken fingers, roast beef sandwiches, and more. There is also a smattering of restaurants in Sharon on the east side of East Gwillimbury.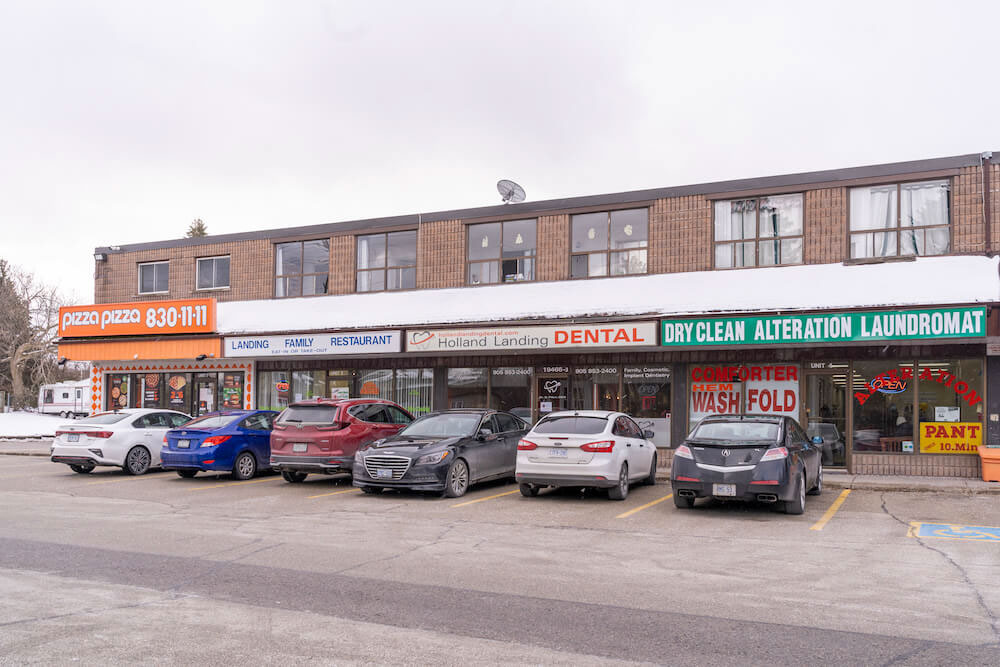 Anchor Park is a historically significant park in East Gwillimbury. This is the site of a large anchor over four metres long. The anchor, shipped from England during the War of 1812, was destined for a frigate under construction in Penetanguishene. The delivery of this anchor was interrupted when the war ended. It was consequently abandoned and is now on display in the park. One of the larger nature preserves in East Gwillimbury is Rogers Reservoir Conservation Area. This 84-hectare site is a great place for birdwatching. There are concrete locks, an extensive trail system, and remnants from an abandoned canal from the early 1900s.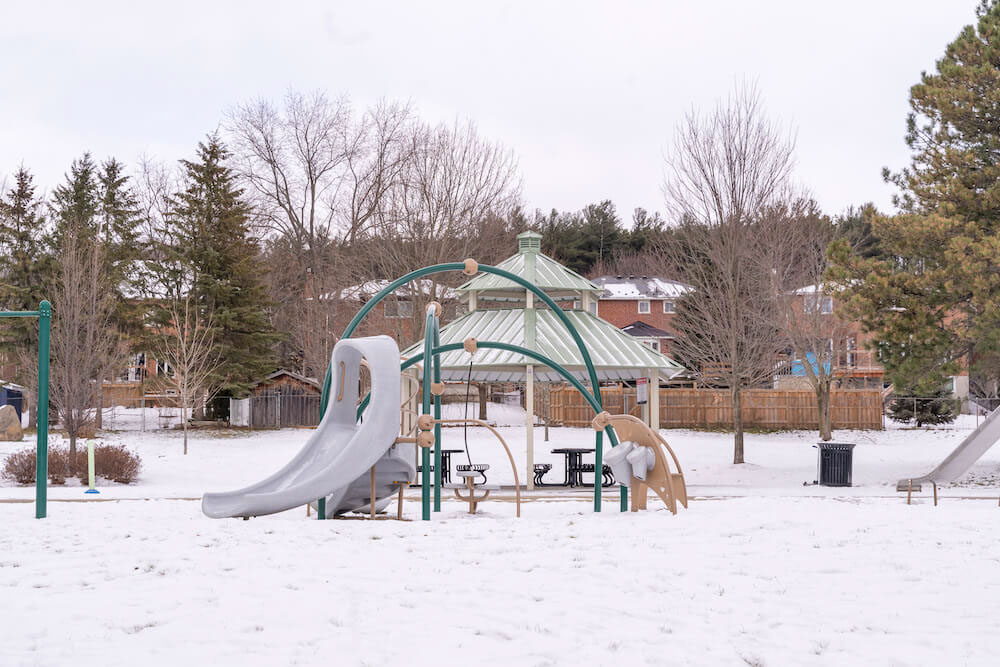 The Holland Landing Community Centre is connected to the Holland Landing Public Library on Yonge Street. This community centre has five rooms available for booking, one of which has a kitchen. Additionally, the Golden Anchor room is large enough for events. It also has a playground, splash pad, tennis courts, a basketball court, a soccer field, and connects to Shannon Park Trail. The Shawneeki Golf Club is on the southeast corner of East Gwillimbury. This 18-hole course winds around the Black River and several man-made ponds. Silver Lakes Golf & Country Club is another course on the east side of East Gwillimbury.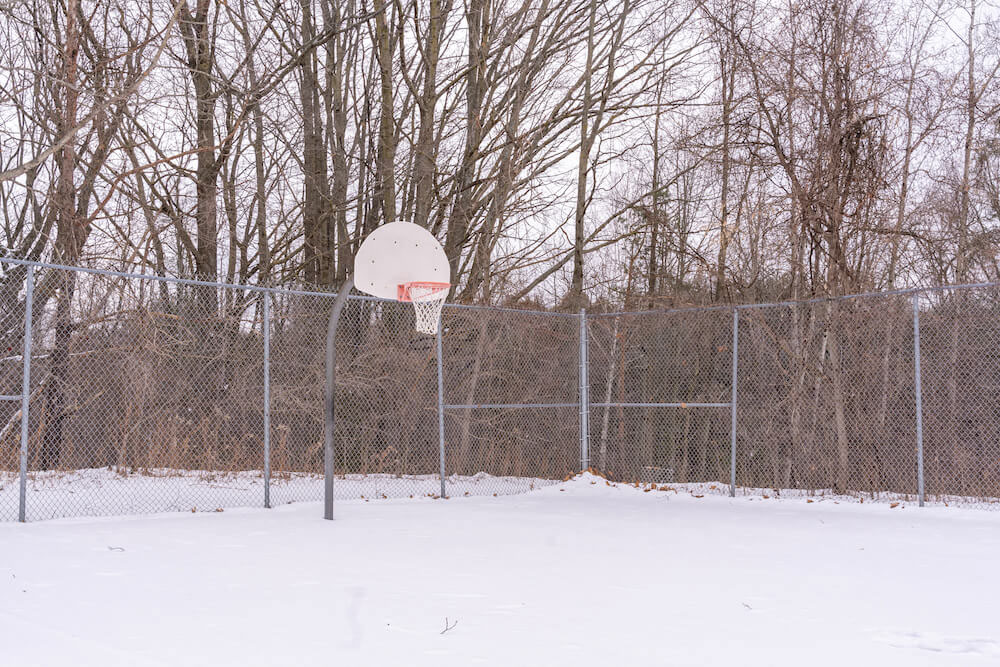 The commute from East Gwillimbury to downtown takes less than an hour. The fastest way is to drive south on Highway 404. In about half an hour the highway turns into Don Valley Parkway. This road will lead you toward the downtown core, exiting onto Bayview Avenue or Richmond Street East. People commuting by public transit will arrive in under an hour and a half if they take the bus from Yonge Street and Green Lane West toward the Yorkdale subway station. From here, they can travel south on the Yonge-University-Spadina subway line.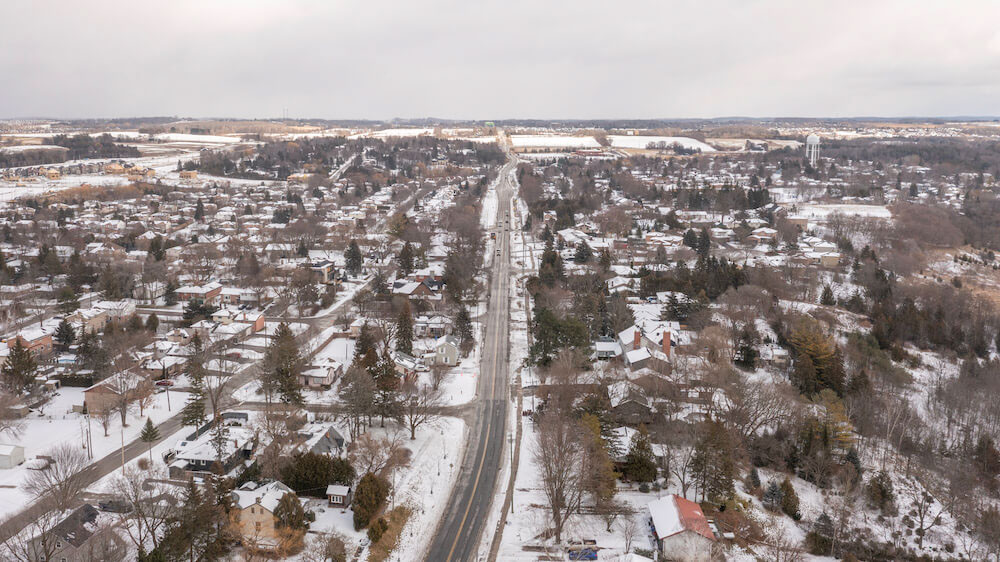 Small Towns Where Nature Abounds
Far away from malls, city centres, and busy commuter highways, this is a peaceful town with an even balance of new and old architecture. There are conservation areas with historic civic constructions like the Rogers Reservoir Conservation Area. You can also go to smaller parks like Anchor Park in Holland Landing for a picnic with friends and family. There's a good selection for shopping and dining, as each community has several restaurants and grocery stores. This town is close to scenic Cook's Bay and Lake Simcoe, perfect for vacationing.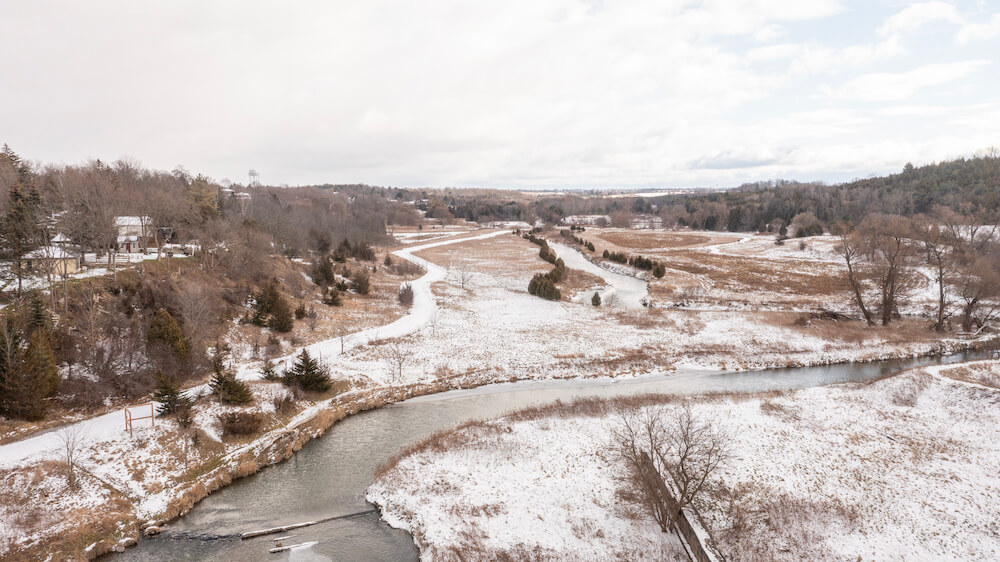 Frequently Asked Questions
What is East Gwillimbury known for?
This rural area is known for its small towns close to magnificent Lake Simcoe and Cook's Bay.

Why is it called East Gwillimbury?
This town was named after the family of Elizabeth Simcoe, nee Gwillim. Elizabeth Simcoe was the wife of John Graves Simcoe, the first lieutenant-governor of Upper Canada.