Heart Lake, Brampton Neighbourhood Guide: Lush Lakeside Attractions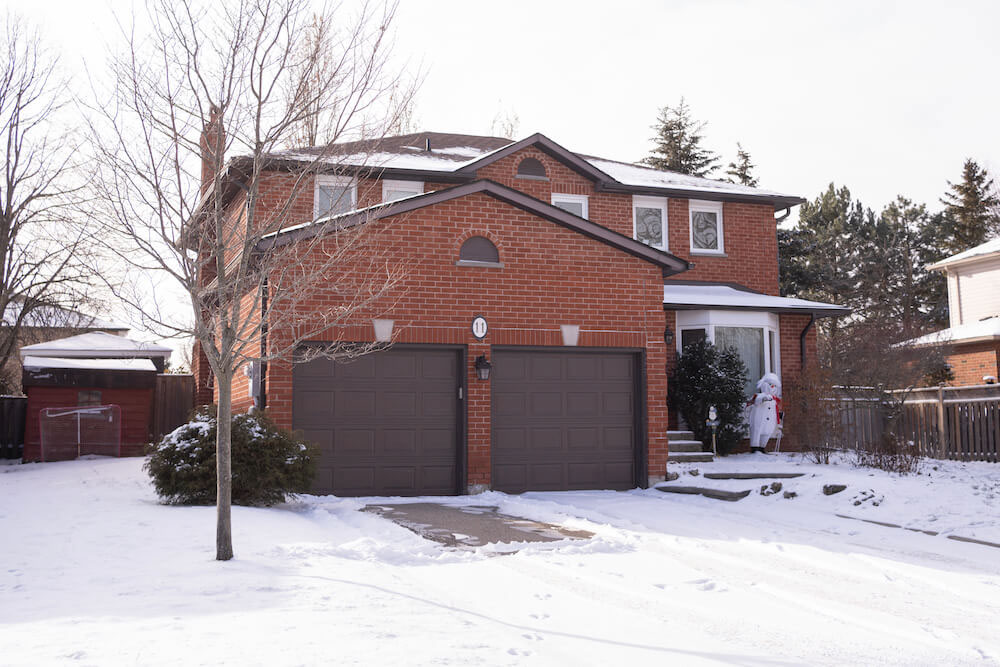 Neighbourhood At a Glance: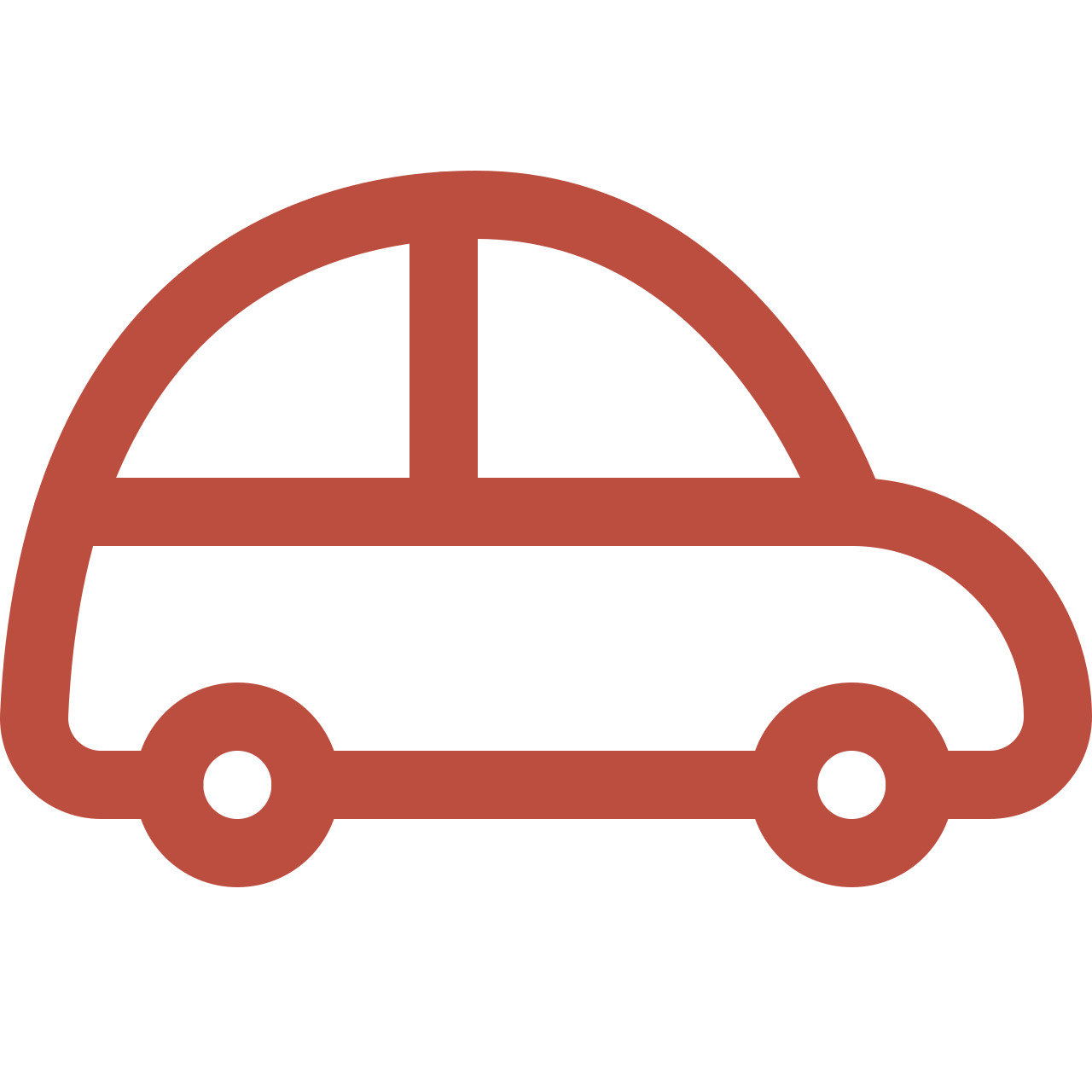 Average Commute Time
Union Station can be reached in 50 minutes by car and an hour and a half by public transit.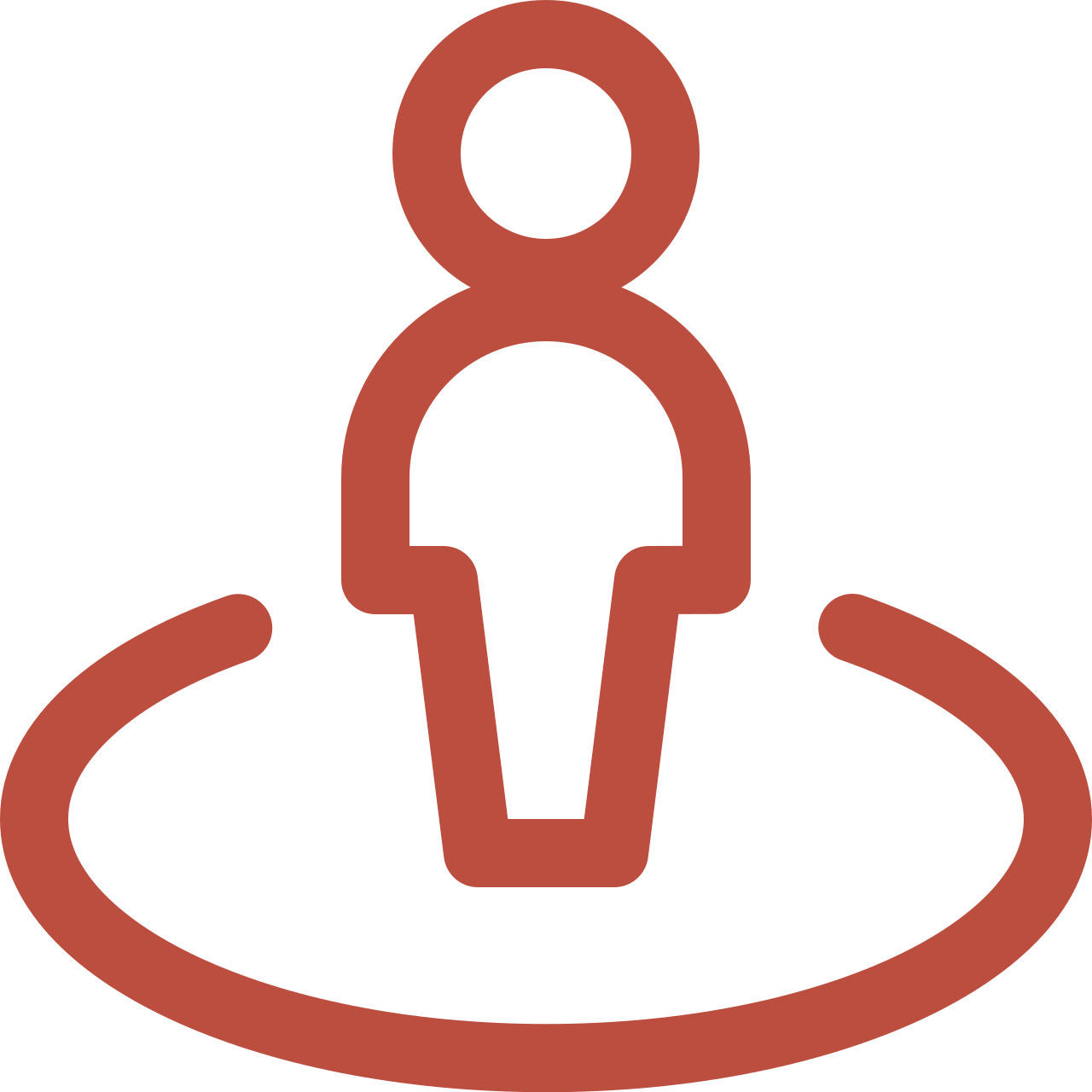 Lifestyle
A lake with recreational facilities is a major attraction.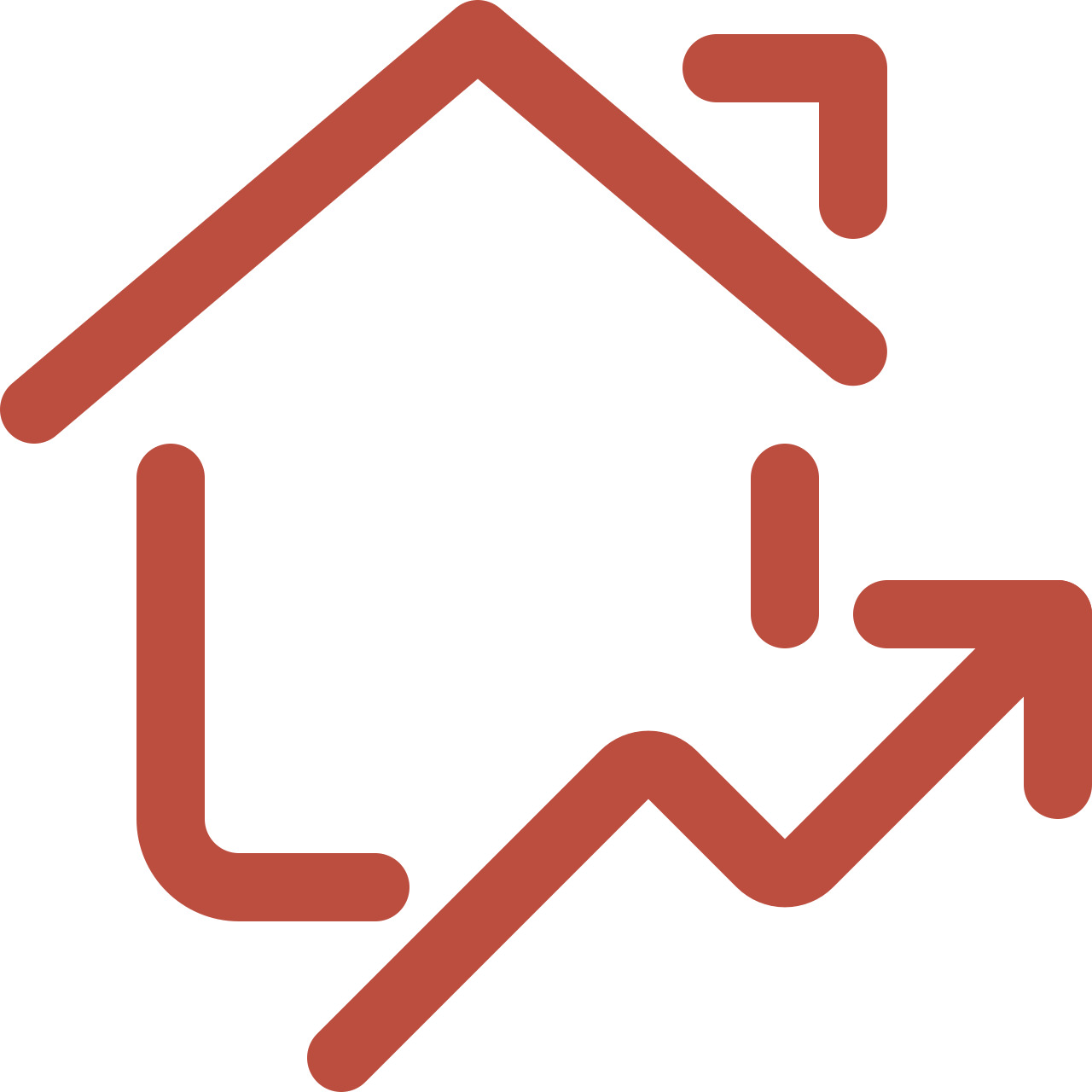 The Housing Market
Townhouse developments, detached and semi-detached homes.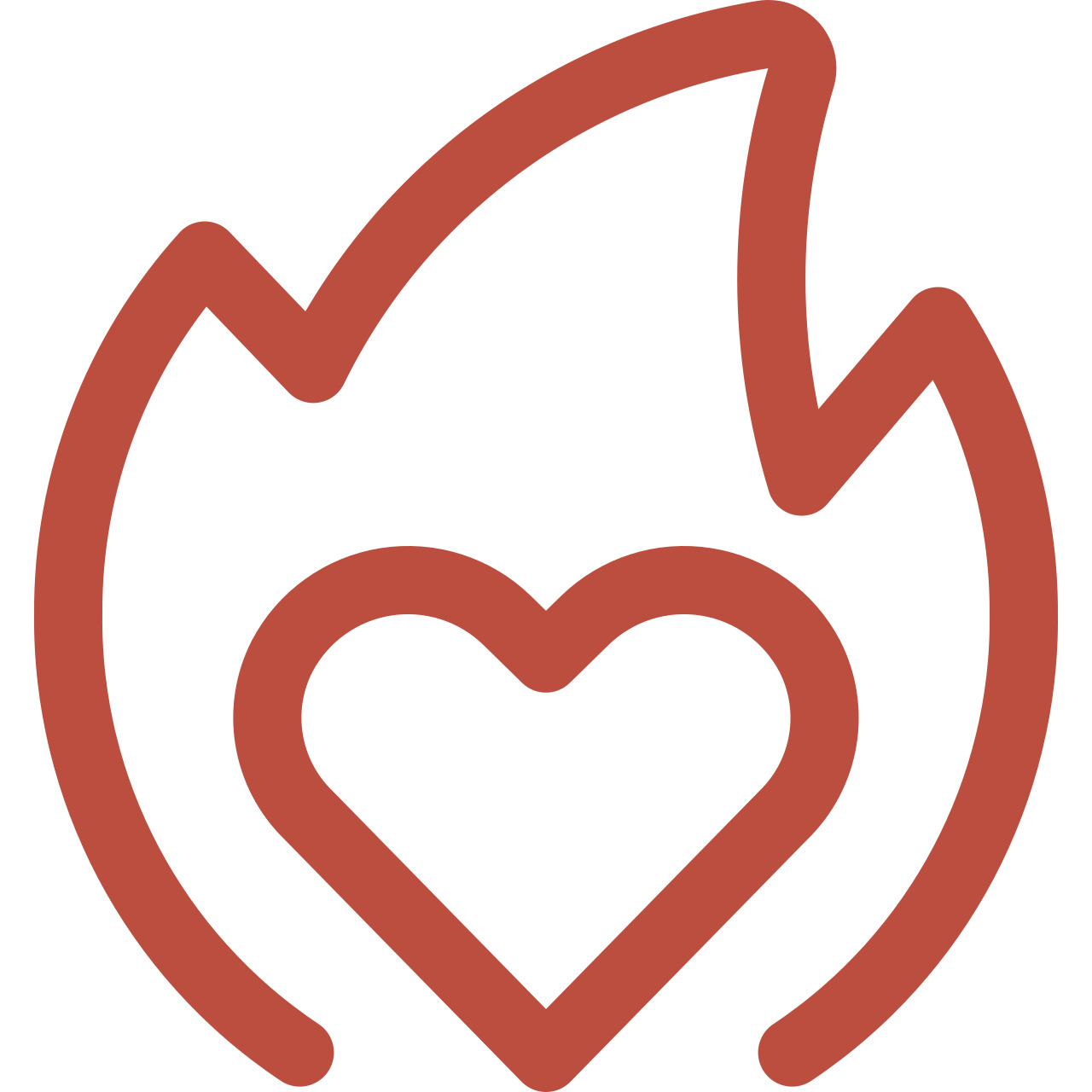 What You'll Love
You'll love Heart Lake Park, the entry-level homes, and modern recreation centres.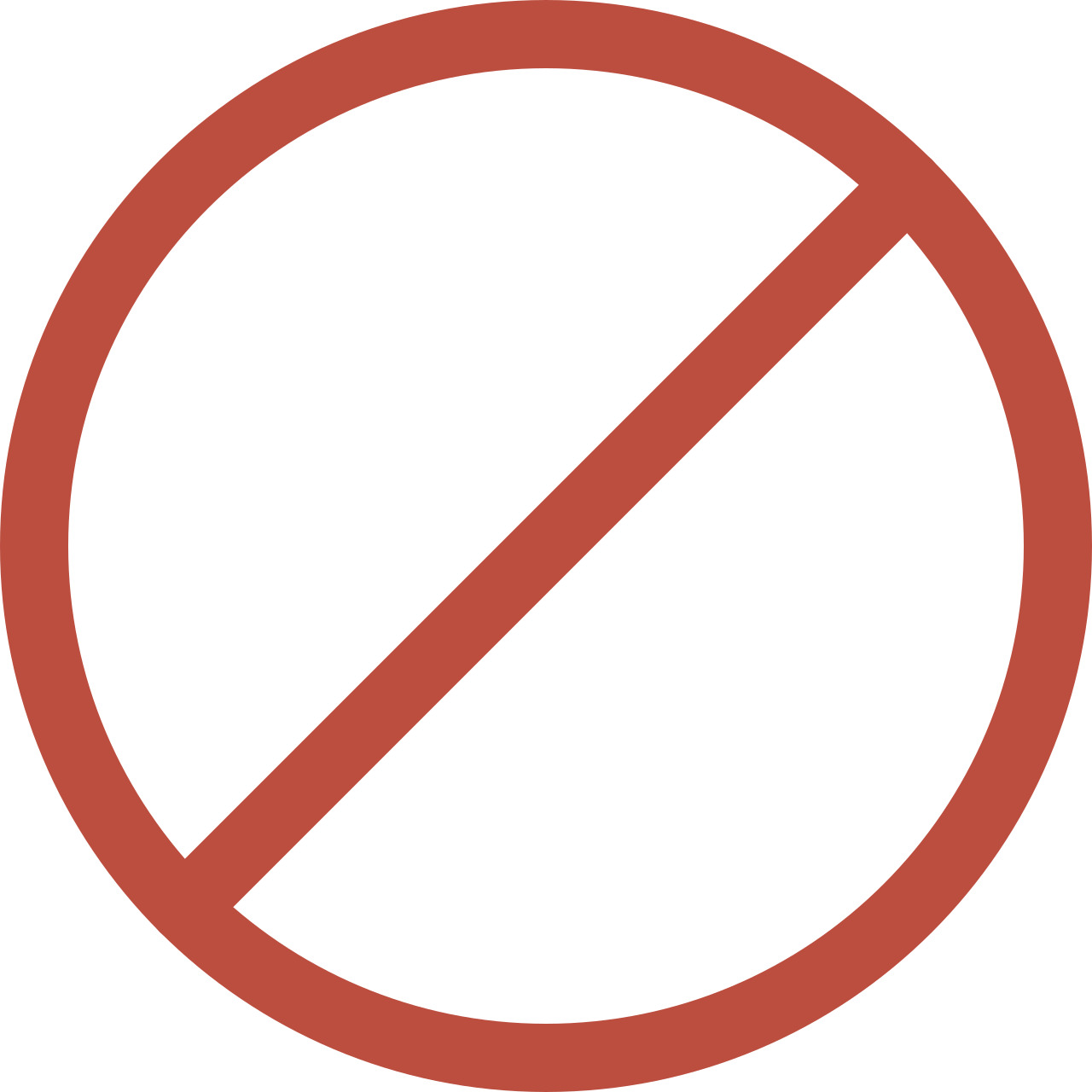 What Not To Expect
Don't expect a lack of outdoor recreation.

The Heart Lake neighbourhood in Brampton is named after the landmark Heart Lake Conservation Park in northern Brampton. If you're travelling to the park, don't be surprised if you see street signs informing you to watch for turtles crossing the road. These signs were installed to protect the local turtles, snakes, and frogs slithering and crawling across the road from being struck by vehicles.
In addition to the colourful wildlife, this neighbourhood also features sizable subdivisions with easy access to local shopping and dining. Heart Lake Conservation Park is a recreational oasis, but well-equipped recreation centres also offer space for indoor leisure.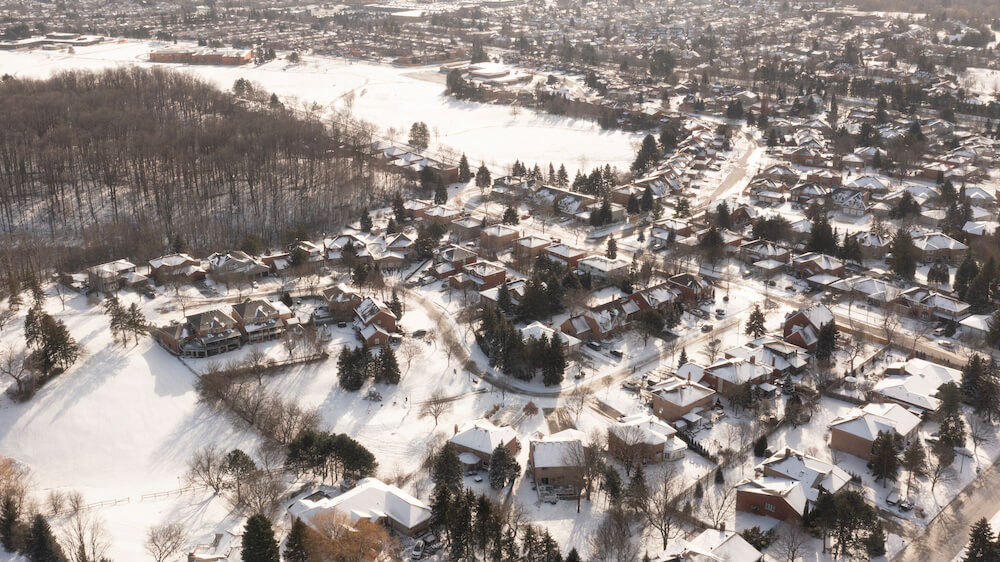 Centuries before European settlers arrived here, Brampton was the ancestral land of Indigenous Peoples. In the 1600s, European settlers arrived in the region and the chief of the Mississaugas of the Credit First Nation surrendered the area to the British Crown. Following this invasion, Brampton was named after the town of Brampton in Cumberland, England.
By 1853, Brampton had evolved significantly enough to be incorporated as a village and later as a town in 1873. It wasn't until 1974 that Brampton became a city. Over the years, immigration in the area has increased from 10,000 a year in the 1950s to over 600,000 new Canadians today.
Today, Brampton is one of the fastest-growing and most diverse cities in Canada.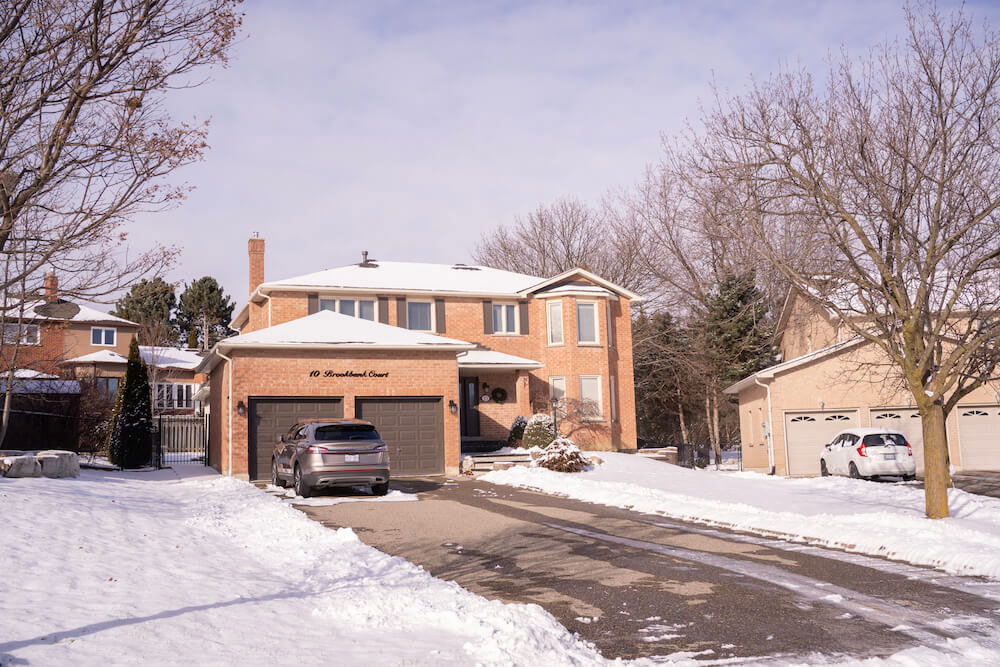 The Heart Lake neighbourhood was originally developed in the 1970s by 12 premier builders. Their sizable subdivision, called Villages of Heart Lake featured 100 fully furnished homes with prices ranging from $47,000 to $100,000.
First-time homebuyers will appreciate the entry-level detached and semi-detached brick homes. These homes feature varied colours of siding, creating a colourful, personalized community.
Decades later in the early 2000s, residential development resumed with the construction of several new townhouse developments and detached and semi-detached homes ranging from 167 to 297 square metres.
This notable housing development blends real estate, creating a neighbourhood for all levels of income and luxury levels. The brick homes showcase large lots, ranging from 11 to 14 metres in width, providing room for pets, children, and backyard barbecues.
Around Conservation Park Drive, you'll find more luxurious homes built in the 1970s and 1980s, set on sizable lots.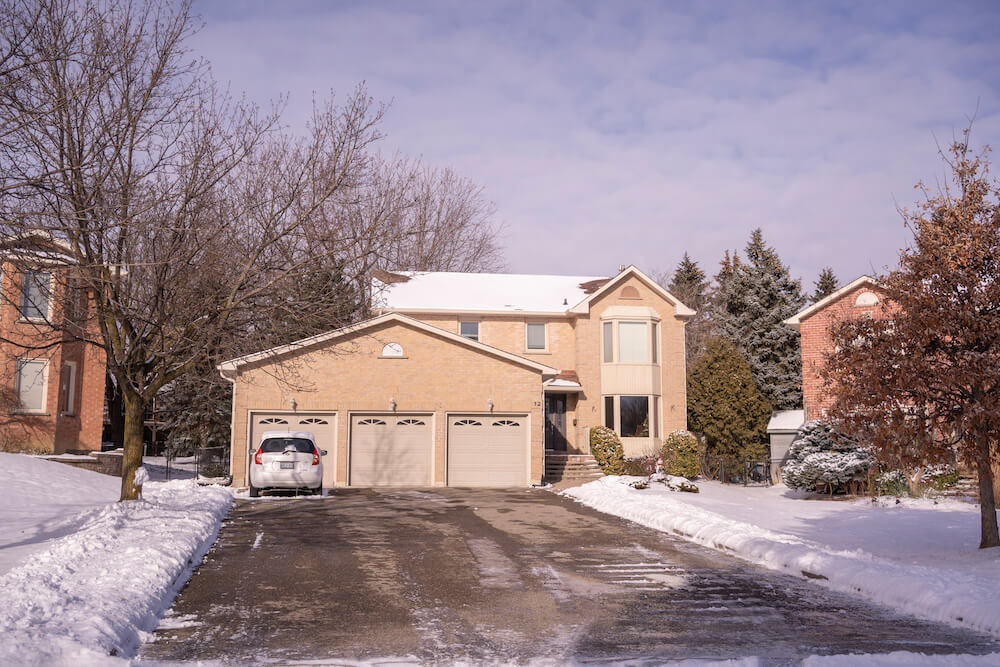 Things to Do in Heart Lake
Brampton encourages arts and culture to celebrate all ethnicities and backgrounds. In June, the city recognizes National Indigenous History Month, honouring Indigenous Peoples.
Brampton Canada Day celebrations attract thousands of residents and visitors each year, featuring fireworks, entertainment, and gourmet food vendors.
For drama lovers, The Rose is a well-known downtown performing arts venue with a range of entertaining year-round theatre and concerts.
Heart Lake Town Centre, at Kennedy Road and Sandalwood Parkway East, is a major shopping destination for this densely populated area. Anchored by Metro, a Beer Store, Shoppers Drug Mart, and an LCBO, this mall also features 32+ smaller commercial establishments, like a pet supply store and a convenience store.
Northwest of this neighbourhood at Hurontario Street and Wanless Drive, you'll find a Bulk Barn and Food Basics for convenient grocery runs. Salaam Meat & Grocers, on Sandalwood Parkway East, features fresh fruit and vegetables from local producers, in addition to Halal meat.
If you're searching for more shopping variety, Shoppers World Brampton in downtown Brampton features 150+ commercial businesses.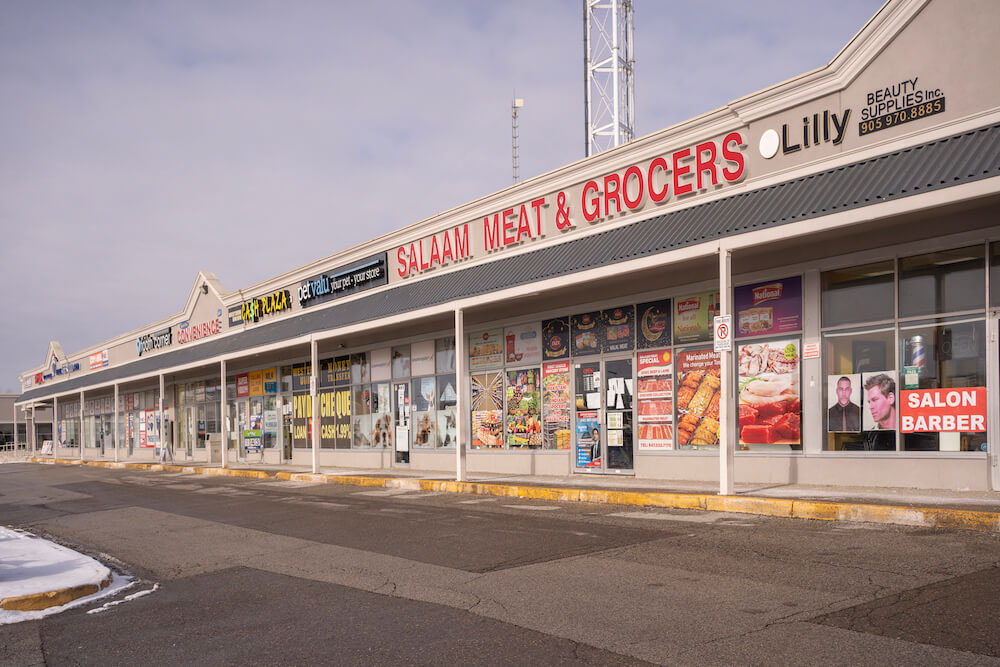 Heart Lake Town Centre is also a welcome spot for multi-ethnic cuisine, like Nawab Saab. This Indian-inspired restaurant is named after a historical Indian figure known for his passion for food.
Just west on Hurontario Street, you'll find Ami's Kitchen featuring homestyle fare inspired by Indian and Pakistani cuisines.
The chain restaurants, Pizza Hut, McDonald's, and Popeye's span nearby Sandalwood Parkway from west to east for a quick takeaway dinner.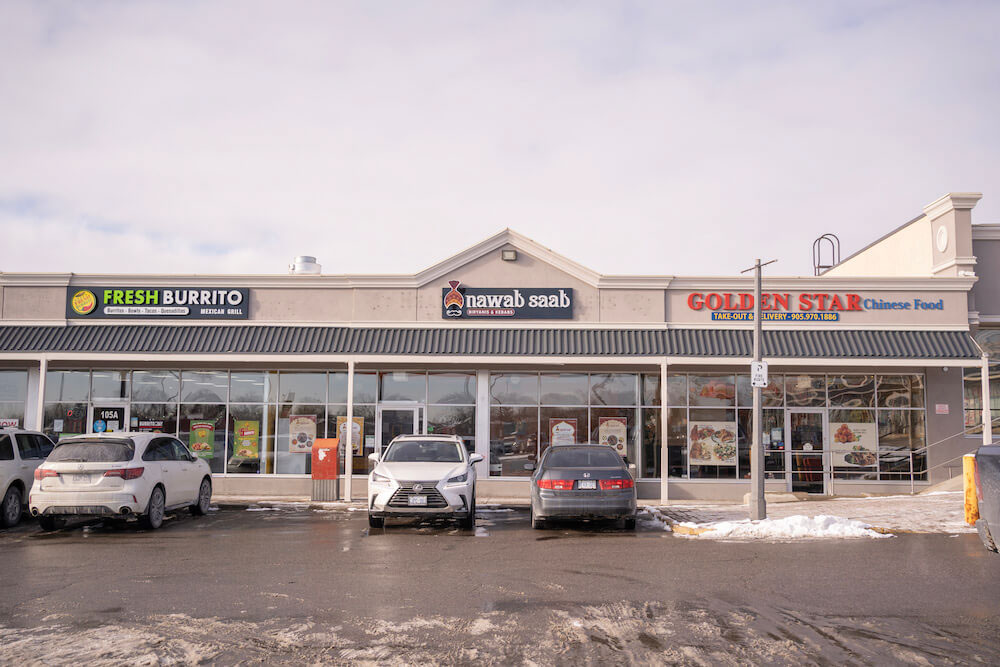 In keeping with the notable vision of the original group of homebuilders, this neighbourhood features a plethora of picturesque parks. In addition to Heart Lake Conservation Park, you'll find Loafers Lake Conservation Park and Sandalwood Park, offering tranquil and scenic vistas for residents to enjoy.
Heart Lake Conservation Park is an outdoor paradise set around a small kettle lake in north Brampton just off of Highway 410. The revitalized pool and splash pad is an 840-square metre water attraction with 30+ unique water-themed features.
Heart Lake itself provides plenty of opportunities for fishing and boating. This lake is stocked with fish from the Glen Haffy Conservation Area, meaning kids are sure to reel in a catch.
Paddleboats and rowboats provide for engaging exploration of the tranquil lake. For daredevils, treetop trekking offers zip lining at awe-inspiring heights.
Loafers Lake Recreation Centre provides ample opportunity for playing squash, swimming, working out at the fitness centre, or just relaxing in the hot tub and sauna. A walking trail around Loafers Lake provides a scenic retreat from the city. The park's ball diamonds and soccer fields host many local teams.
If you're searching for a venue for ice-skating in the wintertime, Jim Archdekin Recreation Centre features a popular ice rink. In the summertime, a skate park, tennis courts, ball diamonds, a pool, and soccer fields provide a venue for all interests.
Although the centre and its swimming pool are smaller than the Loafers Lake location, it is the main attraction for the quiet neighbourhood surrounding it.
If you're taking the train, the Mount Pleasant GO Station, just west of Heart Lake, will travel downtown to Union Station in about 48 minutes. Brampton Transit runs along Sandalwood Parkway and will transport you to the GO station in about 26 minutes.
If you're driving, the Highway 410 on-ramp is next to Heart Lake Conservation Park and will take you to the downtown core in about 45 minutes in light traffic.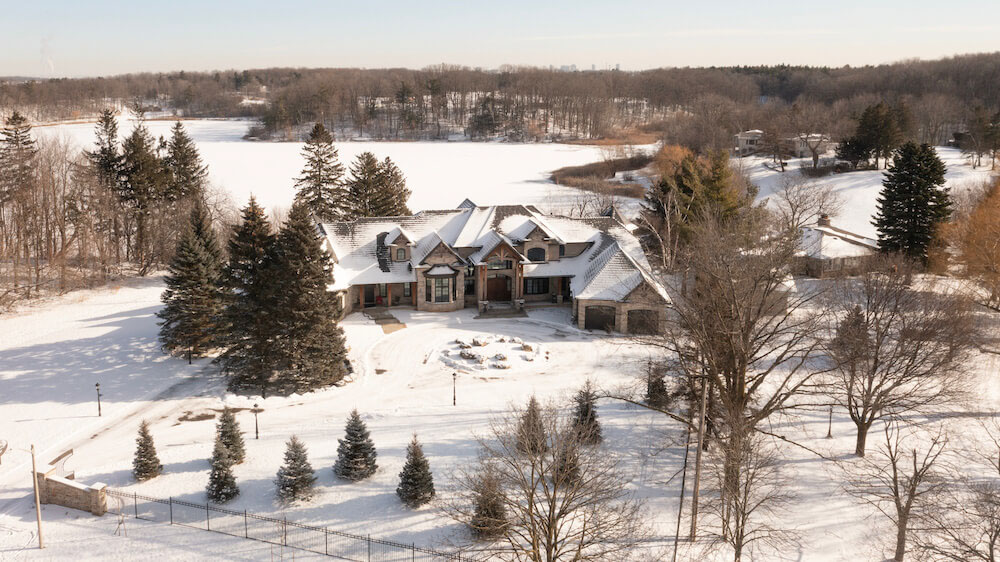 Outdoor Living at Its Best
Heart Lake is a neighbourhood designed for outdoor lovers and those who enjoy comfortable living in picturesque neighbourhoods. Heart Lake Conservation Park offers a myriad of recreation in a natural setting, ranging from boating and fishing to exciting zip lining.
From the outdoors to the indoors, a few recreational centres are the perfect spot for a pickup basketball game or relaxing ice-skating. With a wide range of nearby multicultural dining and shopping venues, this neighbourhood is a prime example of why Brampton is one of the fastest-growing and most diverse cities in Canada.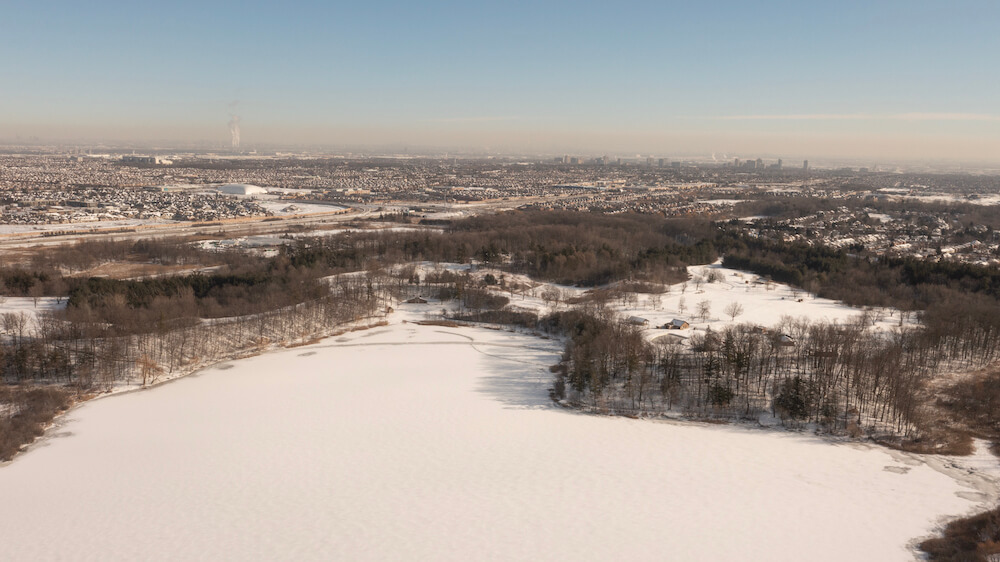 Frequently Asked Questions
What is Heart Lake, Brampton, known for?
Heart Lake is known for the expansive Heart Lake Conservation Park, featuring a wide assortment of recreational options.
Why is it called Heart Lake?
The Heart Lake neighbourhood is named after Heart Lake Conservation Park.