Credit Valley, Brampton Neighbourhood Guide: For Families on the Move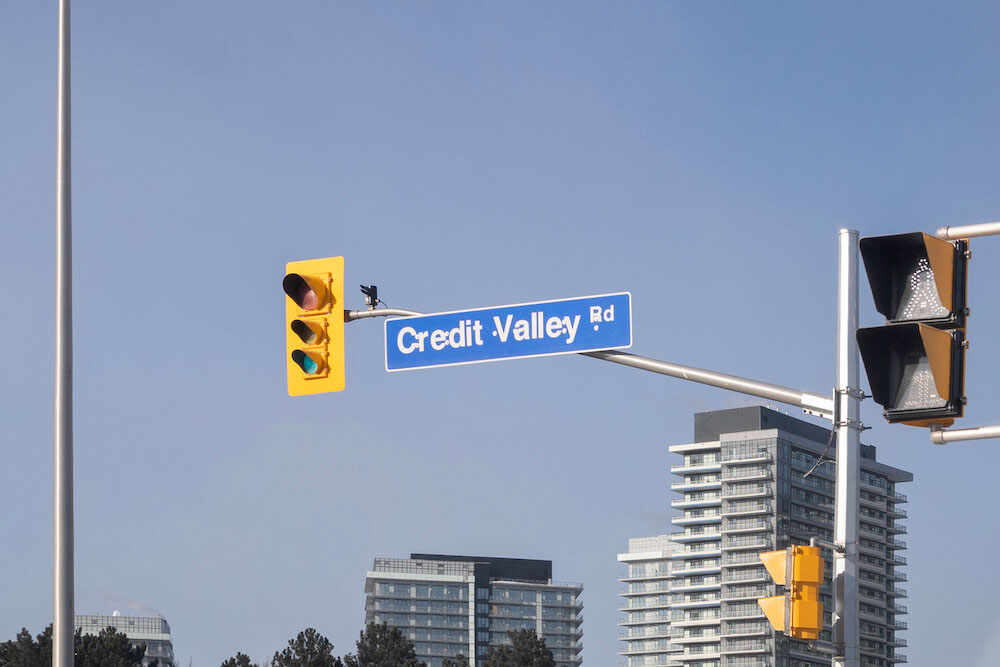 Neighbourhood At a Glance: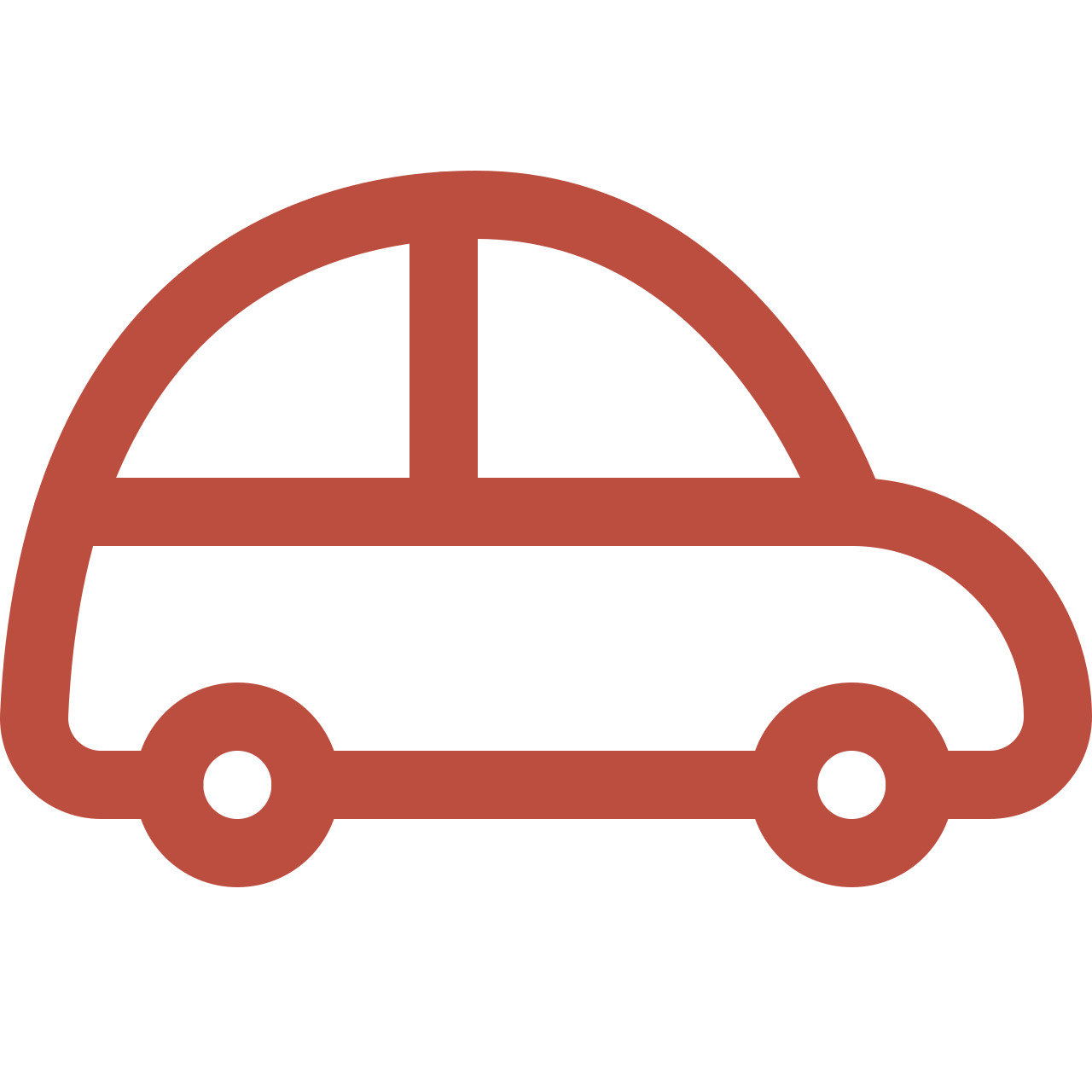 Average Commute Time
40-minutes by car and an hour and fifteen minutes by train to Union Station.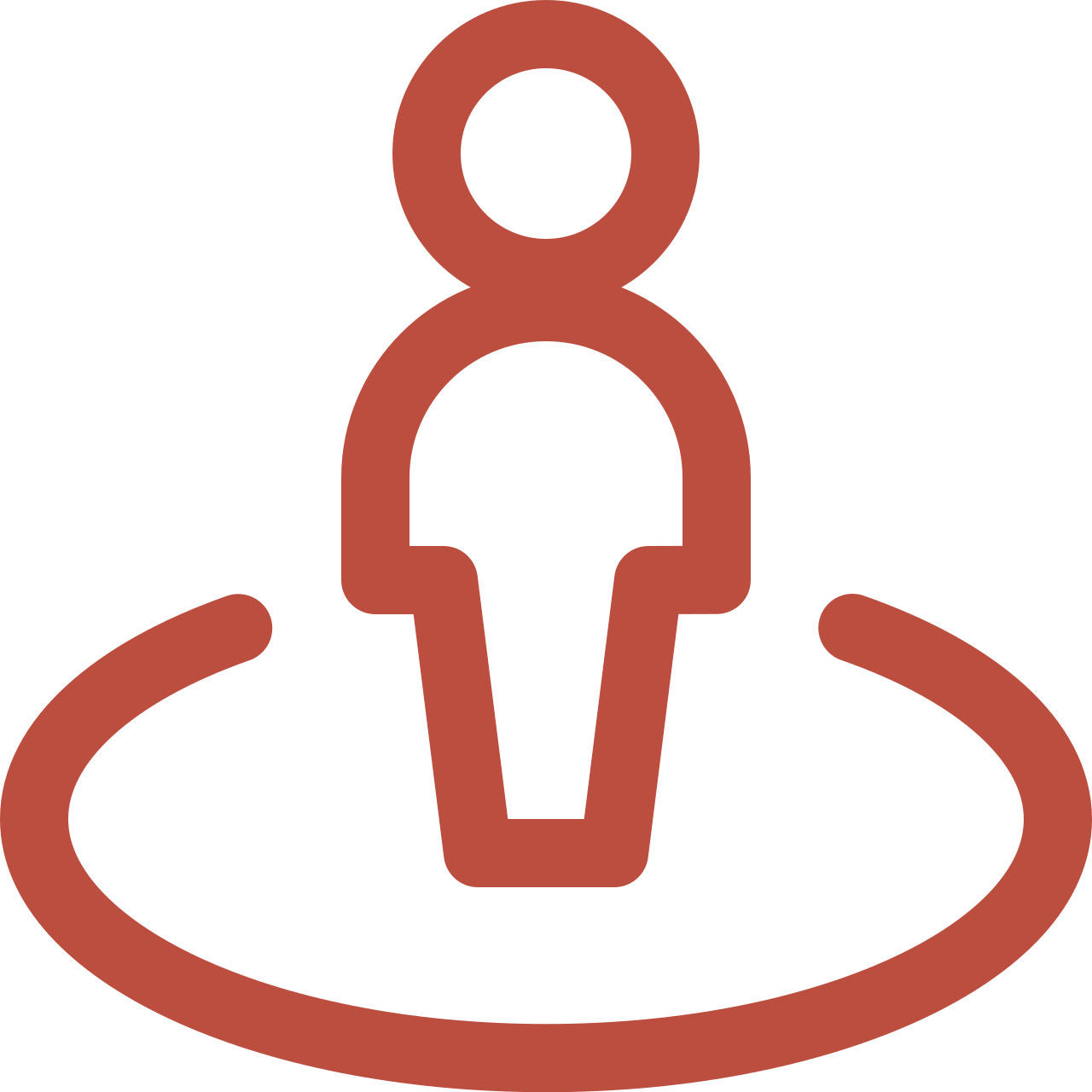 Lifestyle
An upscale, family-friendly community with lots of shops and restaurants.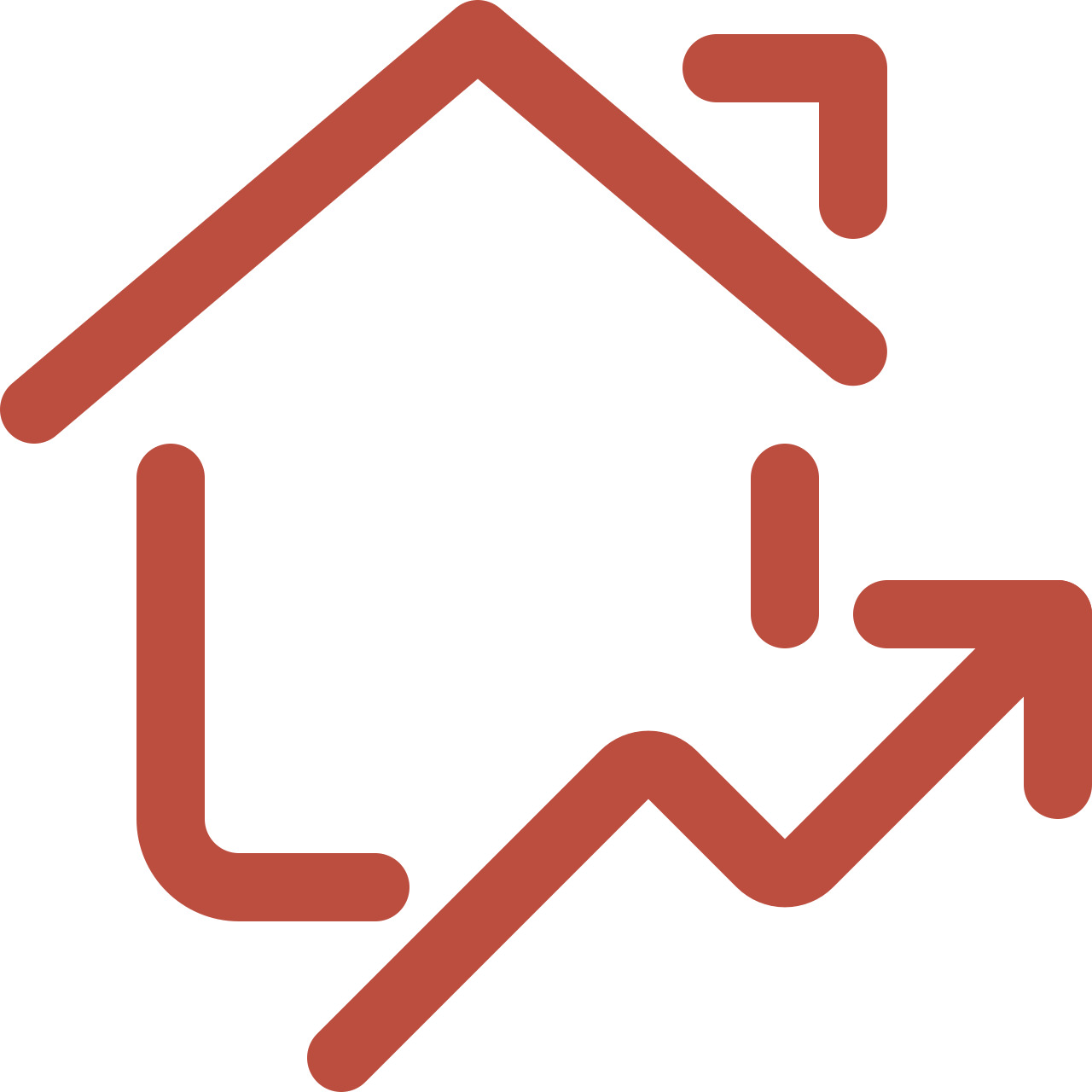 The Housing Market
Large single-detached homes, townhomes, and lots of ongoing development.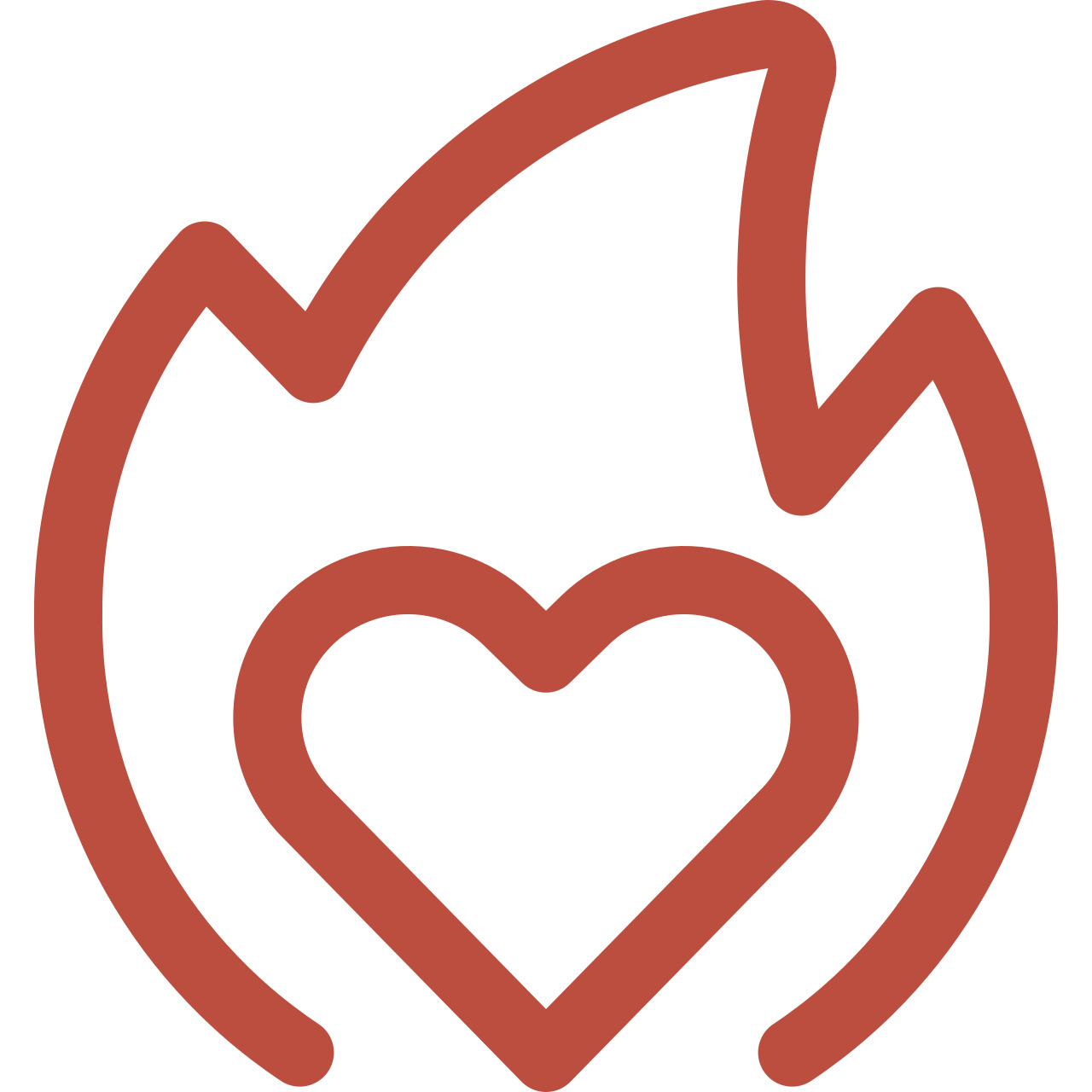 What You'll Love
Newly developed homes, great parks, and plenty more to come.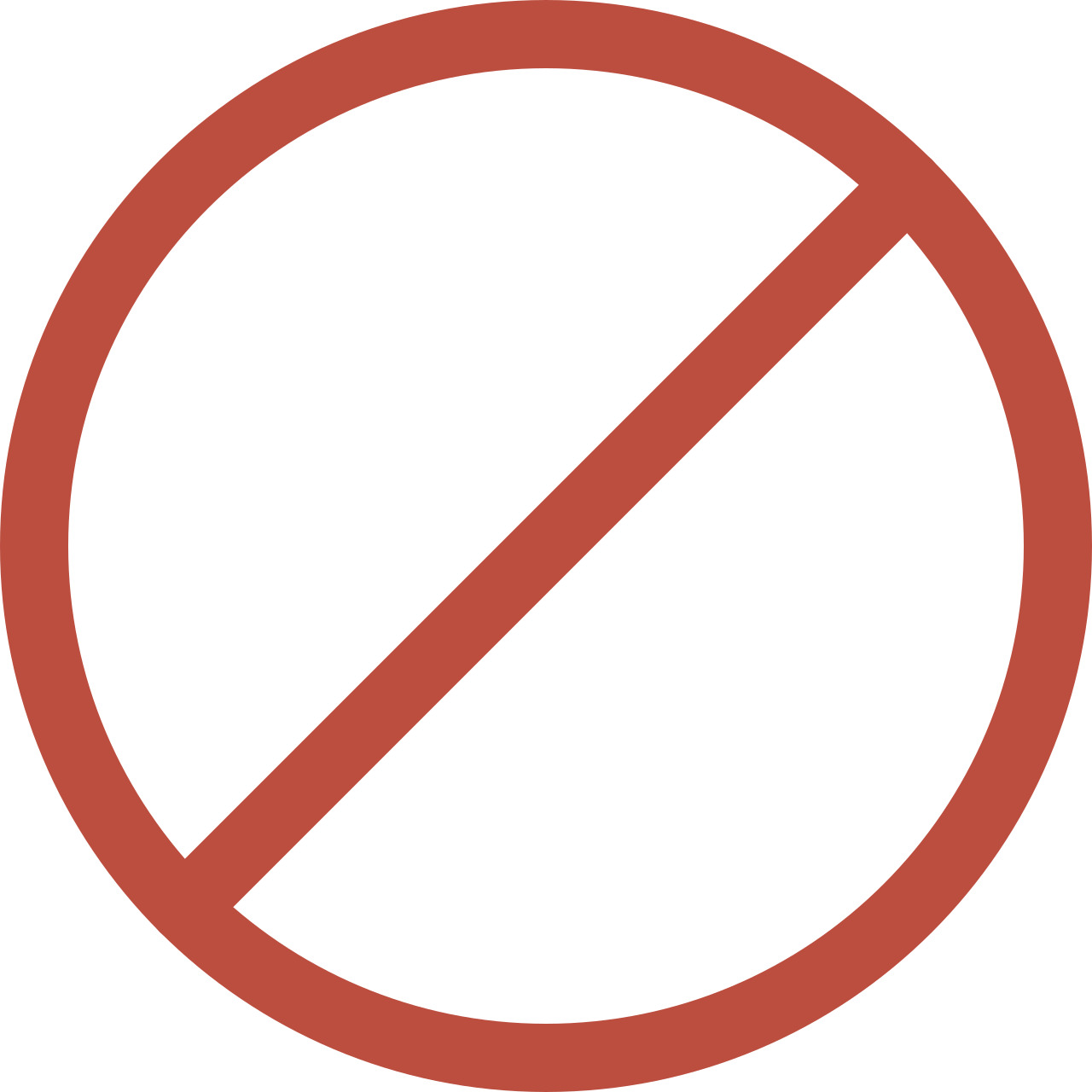 What Not To Expect
A high walkability score.
Bordered by the Credit River to the south, Mississauga Road to the west, and Bovaird Drive to the west, Credit Valley is a family-friendly residential community in Brampton's west end. Credit Valley is one of the newest developments in Brampton too, with many homes being built in the 2000s and development ongoing.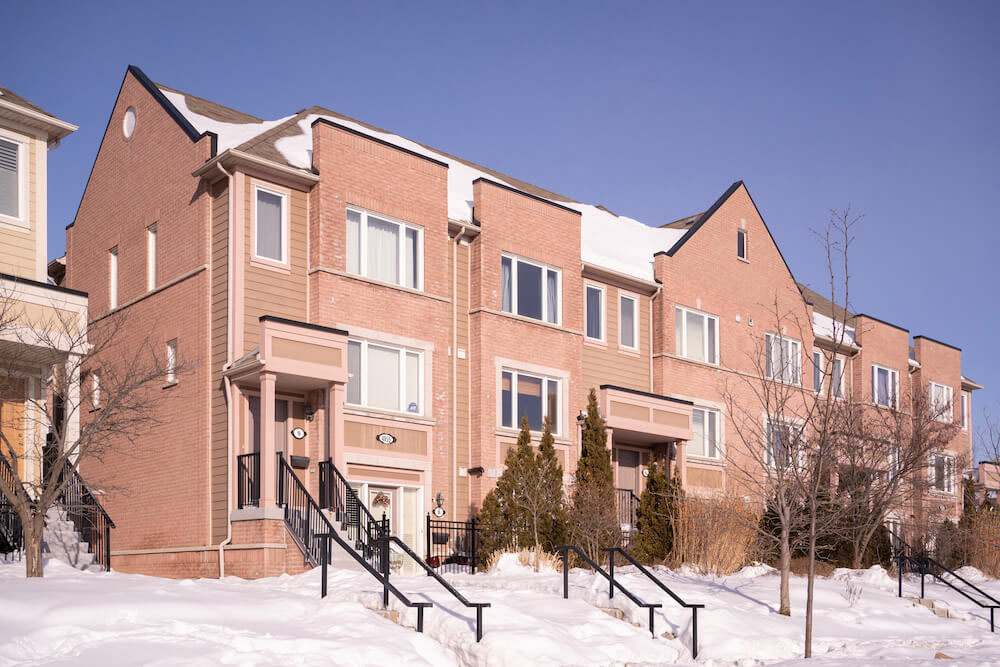 The modernization of the land that we now call Credit Valley, Brampton may be new to us, but it's actually been inhabited for thousands of years. The Credit River played a central role in the movement of First Nations people and their goods. The water body was a plentiful source of fish, and the surrounding woods were hunted with great success.
The 1600s saw the start of the fur trade between the First Nations that called the area home and the newly landed Europeans. Furs were exchanged for notes of credit, which is why it's called the Credit River today.
The area's European history centres around the agricultural community of Springbrook. The settlement was established in the 1800s, but never got large enough to render it a village. There it remained a modest hamlet until developers moved in and transformed it into Credit Valley, Brampton.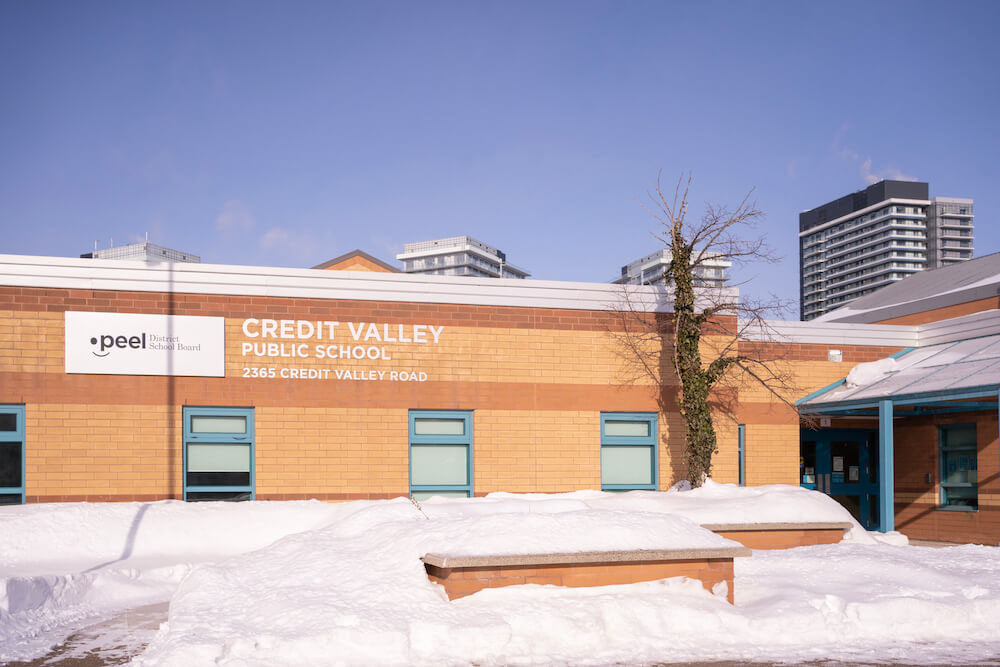 The development of the residential areas of Brampton began in the east end and moved westward. As a result, many of the homes with Credit Valley postal codes were built in the 2000s.
Credit Valley is an upscale neighbourhood with much of its real estate composed of fully detached, single-family homes with three and four bedrooms. The area boasts an impressive selection of townhouses here too, with even more residential real estate yet to be developed.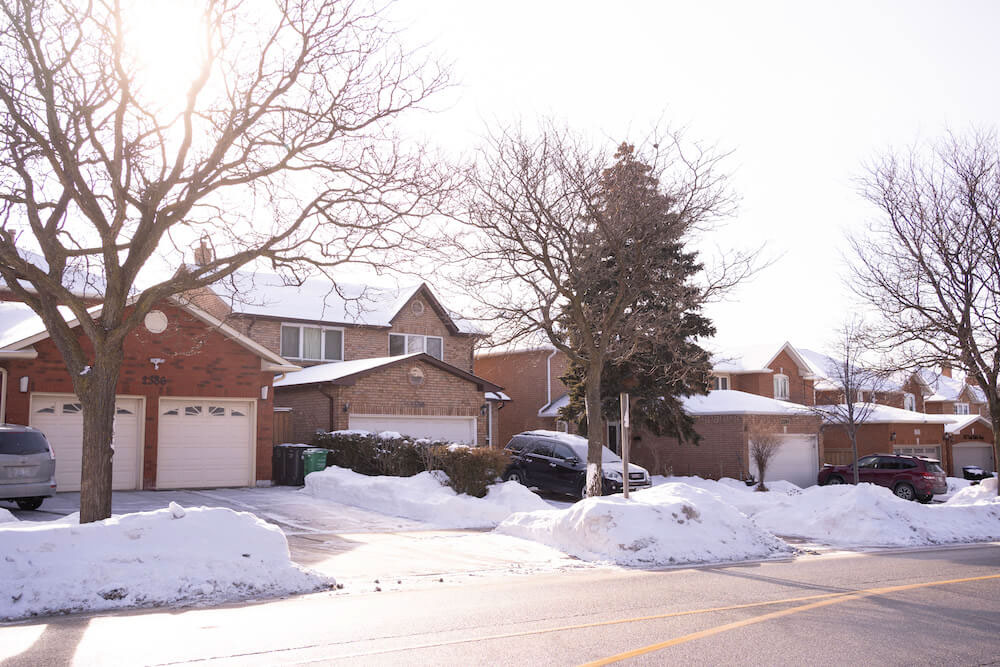 Things to Do in Credit Valley
Admittedly, the Credit Valley neighbourhood doesn't give residents a whole lot to work with on the arts and cultural events front. This is a quiet community billed as a great place to raise a family. And though it does accomplish that goal, it does have its blind spots.
Thankfully Credit Valley's location makes finding and visiting community hotspots a breeze. The Mount Pleasant Branch of the Brampton Library is just north of Bovaird, as is the popular Mount Pleasant Village. The latter is a cultural lightning rod that serves as a consistent source of family friendly events all year long.
Families need nearby access to essentials, that's for sure. Which is why you'll find several retail plazas offering a combination of grocery stores and professional services. The plaza pictured above can be found on the southwestern corner of Queen Street West and Chinguacousy. There's a whole other half to it on the other side of Chinguacousy that includes a bank, another grocery store, and a pharmacy.
The other in-town retail hub is even larger. It includes a Walmart, Home Depot, Dollarama, an LCBO, and a couple of banks and can be found just off Mississauga Road near Williams Parkway.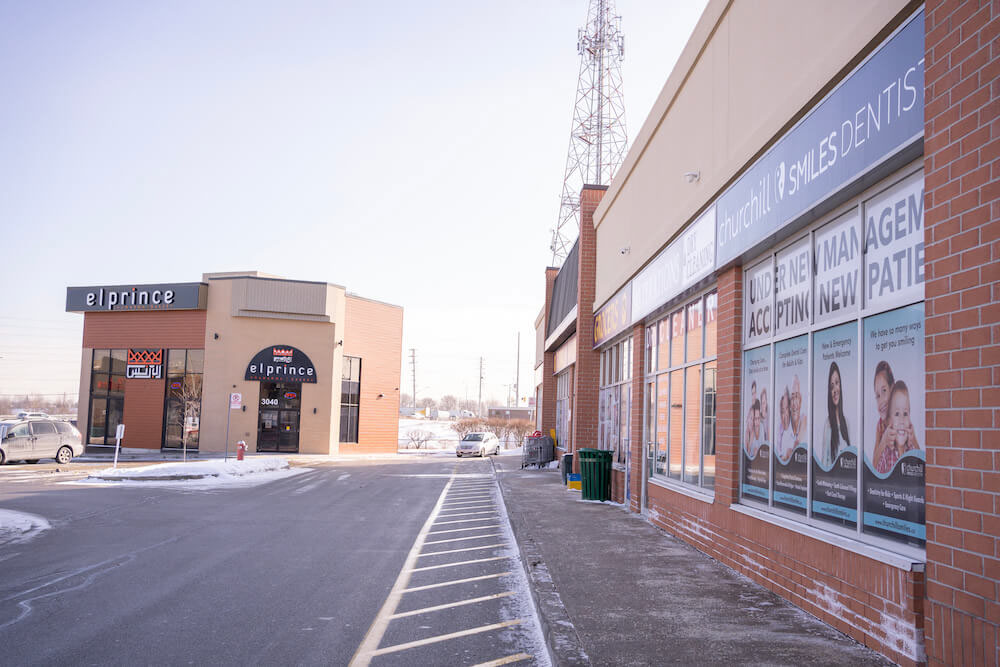 The plaza pictured above also includes a Lazeez Shawarma restaurant. It's found where Queen Street West and Chinguacousy intersect, making it incredibly easy to access on your way home from work. The west end of Credit Valley hosts a lot more options too.
Pita Pit, Taco Bell, Subway, McDonald's, and Sunset Grill highlight the list of fast eats that run along Mississauga Road. And those on the hunt for a sit-down experience should be more than satisfied by all that's on offer in Downtown Brampton.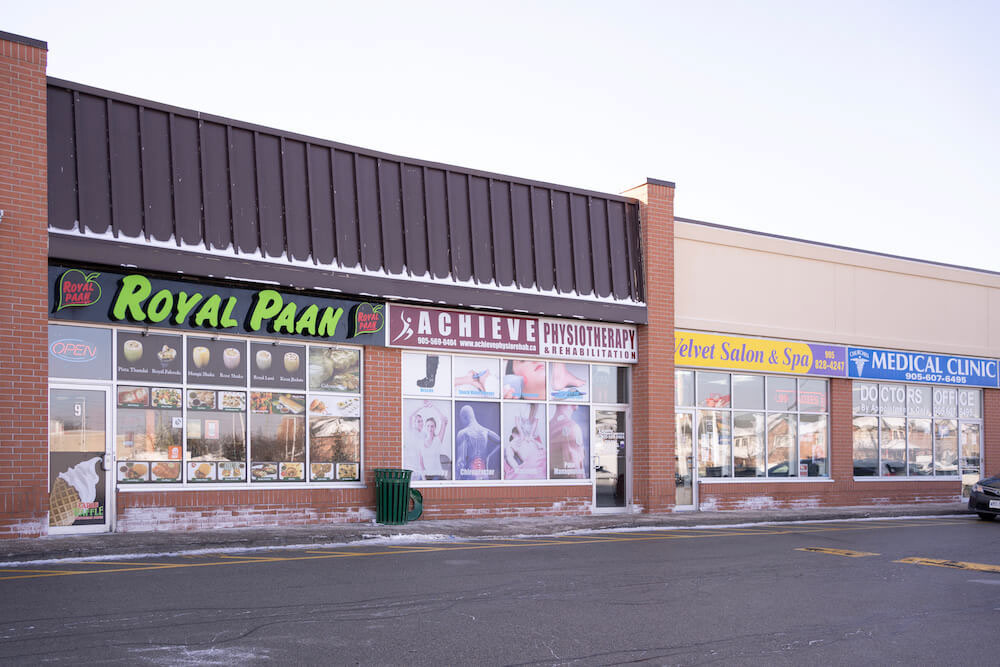 Eldorado Park forms a large section of the southern border of Brampton's Credit Valley Neighbourhood. It's entirely free to access and offers the perfect place to set up a BBQ, have a picnic, or go for a swim in the outdoor pool.
The Credit Valley parks conversation may start with Eldorado Park, but it doesn't end there. James and Edna Davis Park, Chudleigh Park, Damatta Park, and several other smaller greenspaces are strategically placed throughout the entire community.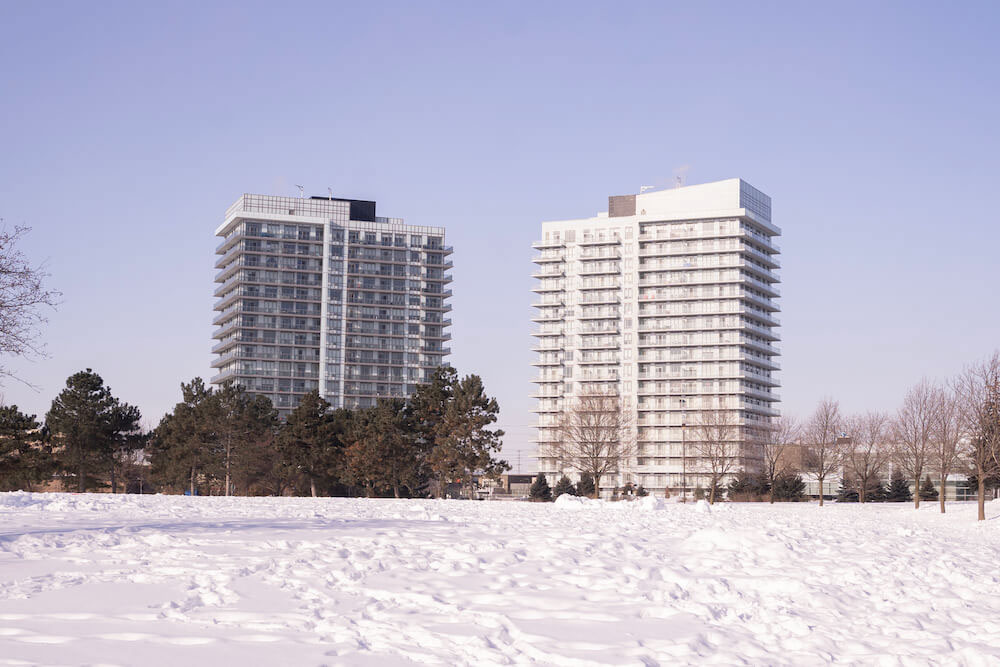 You won't have a hard time finding ways to break a sweat in Brampton's Credit Valley neighbourhood. The region features a number of stellar recreational hubs, all conveniently placed for maximum accessibility.
Teramoto Park is a particularly popular summer locale, especially for families. The park is named after one of Brampton's first Japanese settlers and contains 2 baseball diamonds, a basketball court, an outdoor track, a cricket pitch and more.
Just north in neighbouring Mount Pleasant is the expansive Creditview Park. Commonly referred to as the Creditview Activity Hub, the park is home to eight mini soccer fields, two cricket/soccer fields, public washrooms, outdoor fitness equipment, and three kilometres of walking trails.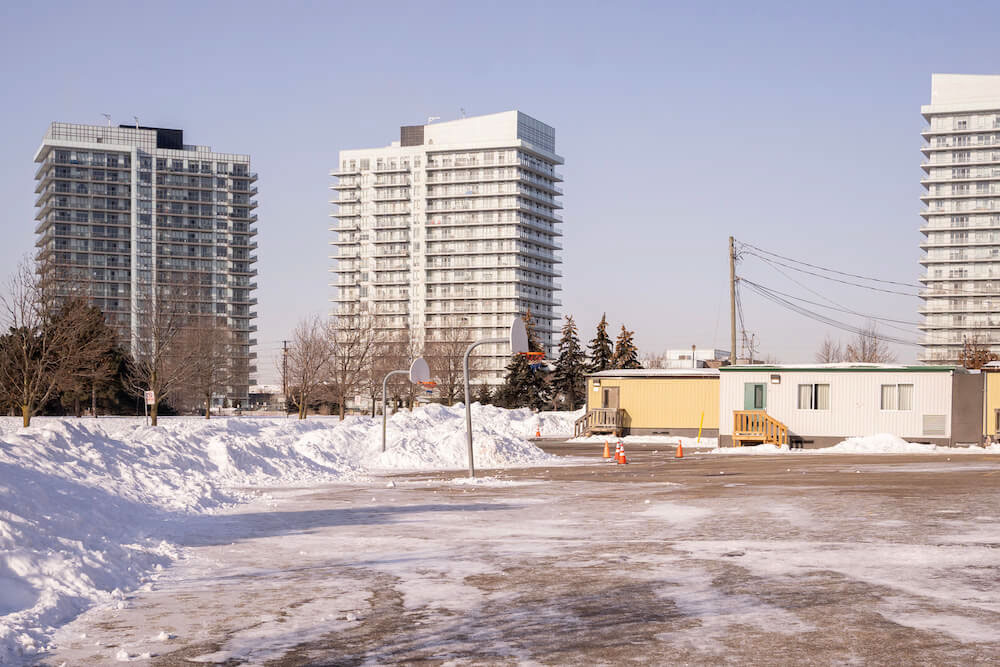 You don't necessarily need your own vehicle to make the most of your time in Credit Valley. The City of Brampton operates 10 bus routes within its borders, and the retail and restaurant outlets are smartly situated to make reaching them by bus easier than a lot of other neighbourhoods.
It's easy to access bus service to the Mount Pleasant GO Train Station just north of Bovaird Drive too. The popular railway station was added to the Kitchener line in March of 2006 and offers travellers reliable access to the downtown core every day of the week.
Motorists can head south on Chinguacousy Road or Mississauga Road to reach a 407 or a 401 on-ramp in under 10-minutes. Either of those major commuter highways can deliver you to Toronto's downtown core in approximately 40-minutes.
Large homes, newly developed residential neighbourhoods, and an impressive collection of restaurants and retail outlets round out the pros list for moving to Brampton's Credit Valley neighbourhood. It's best if you own a car, but proximity to the Mount Pleasant GO Station makes for a serviceable commute for those that rely on public transportation to get around.
Frequently Asked Questions
What is Credit Valley, Brampton known for?
Apart from its reputation as a high-end residential community, Credit Valley is known for the historic Credit River that feeds the area's regional waterways and forms the neighbourhood's southern border.
Why is it called Credit Valley?
The inspiration for the name Credit Valley is a matter of geography. The Credit River is a prominent area landmark, and the neighbourhood resides within its valley. Thus, the city planners made the obvious decision to call the neighbourhood Credit Valley.