Brampton East Neighbourhood Guide: Upscale Living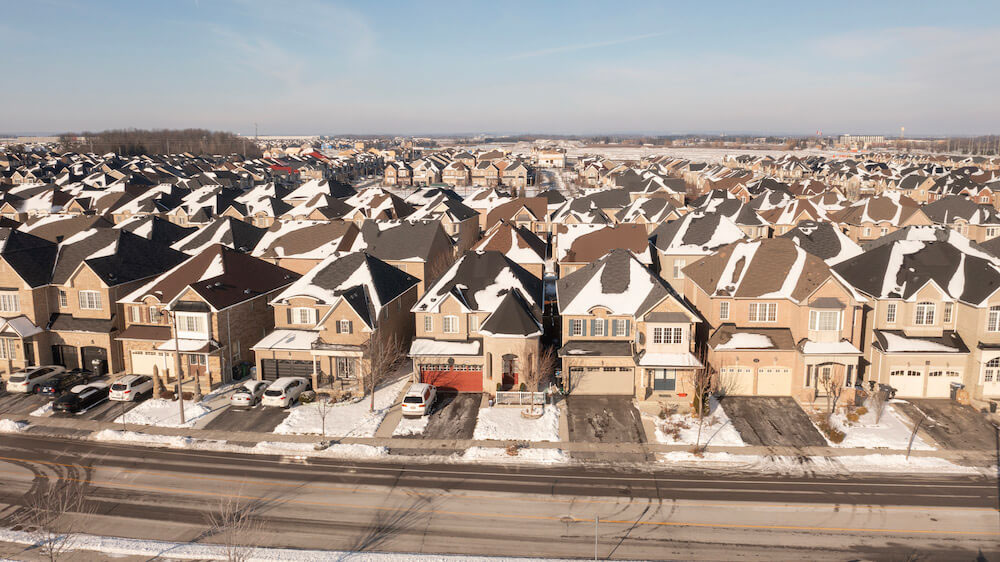 Neighbourhood At a Glance: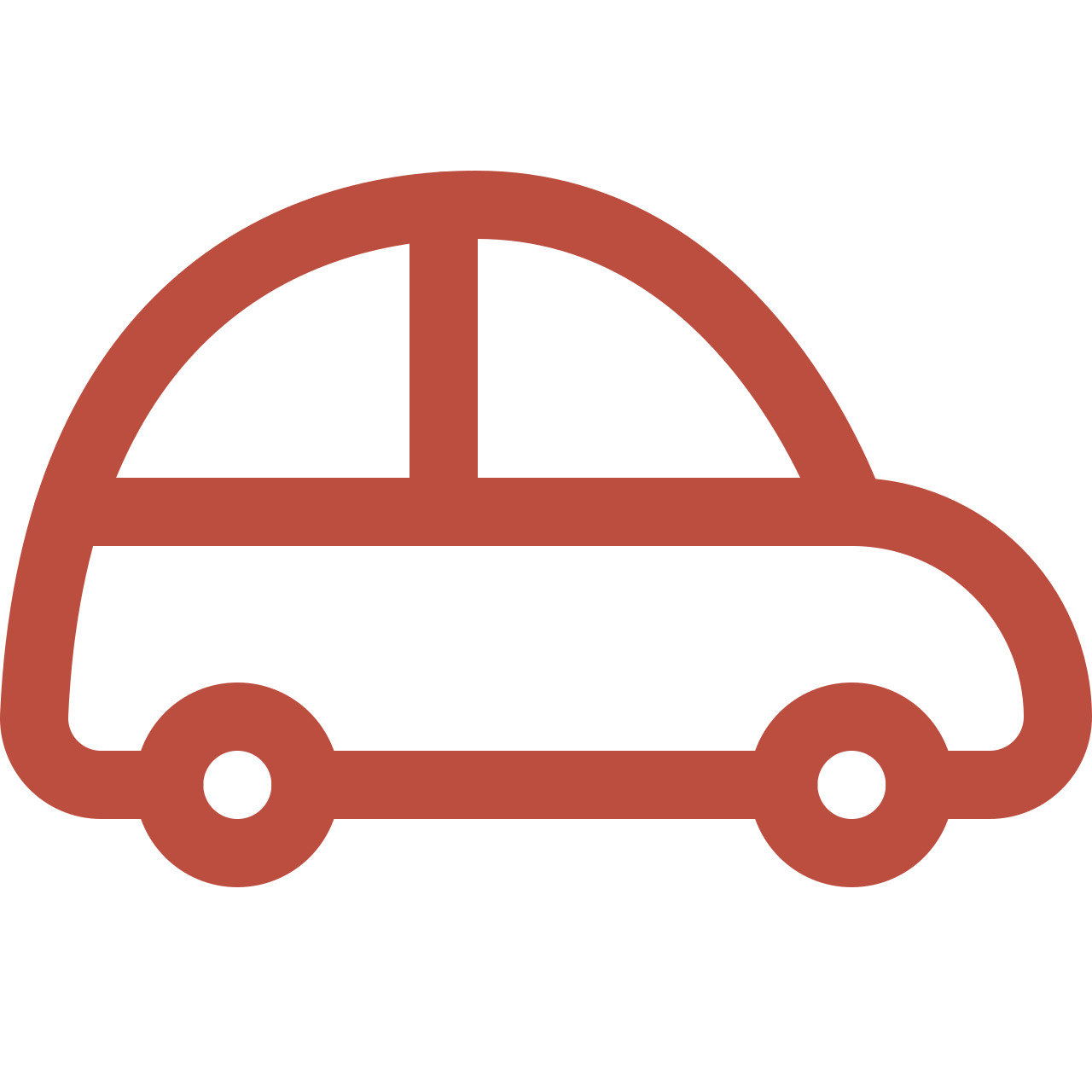 Average Commute Time
Union Station can be reached in 35 minutes by car and 40 minutes go GO train.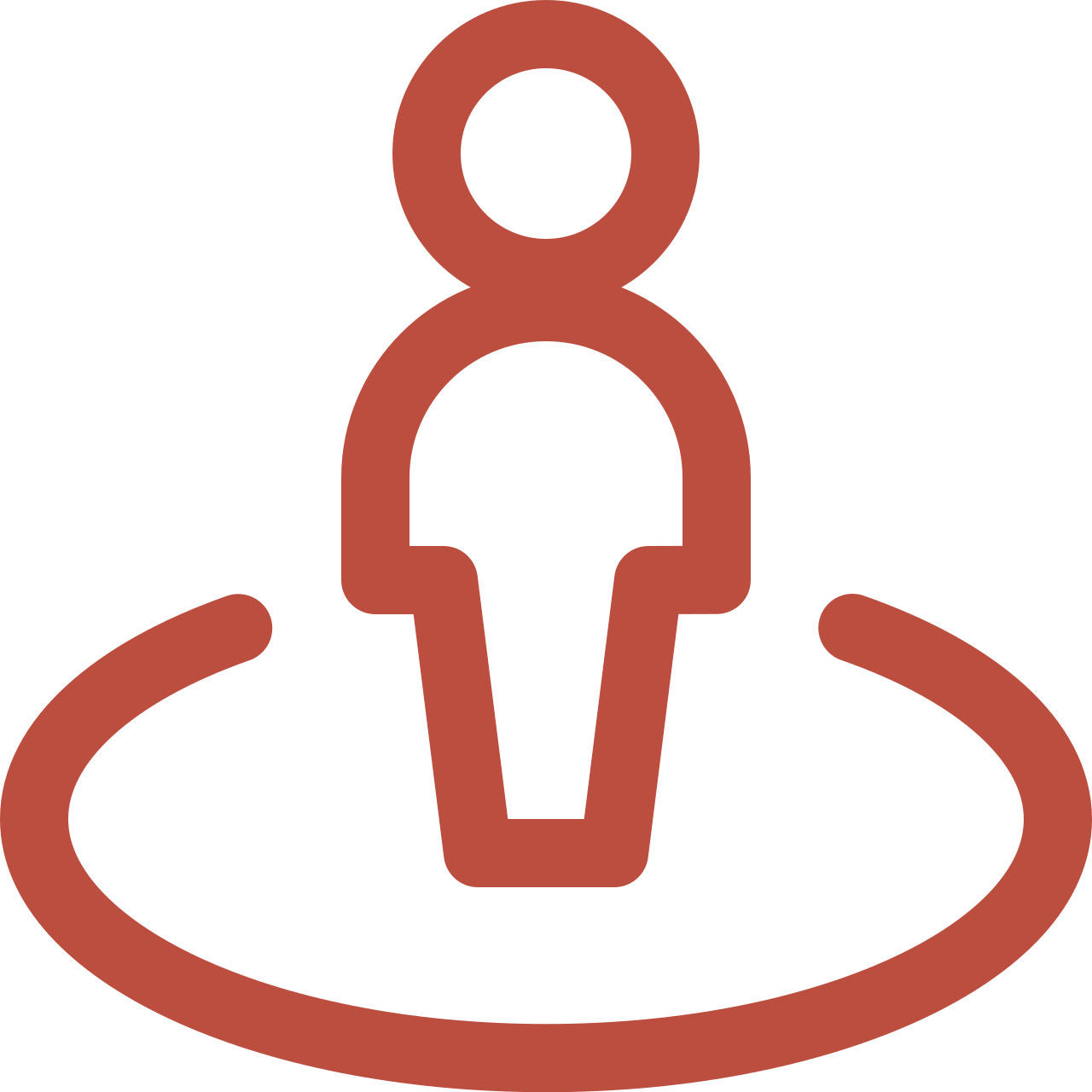 Lifestyle
This neighbourhood is peaceful and quiet while close to many amenities.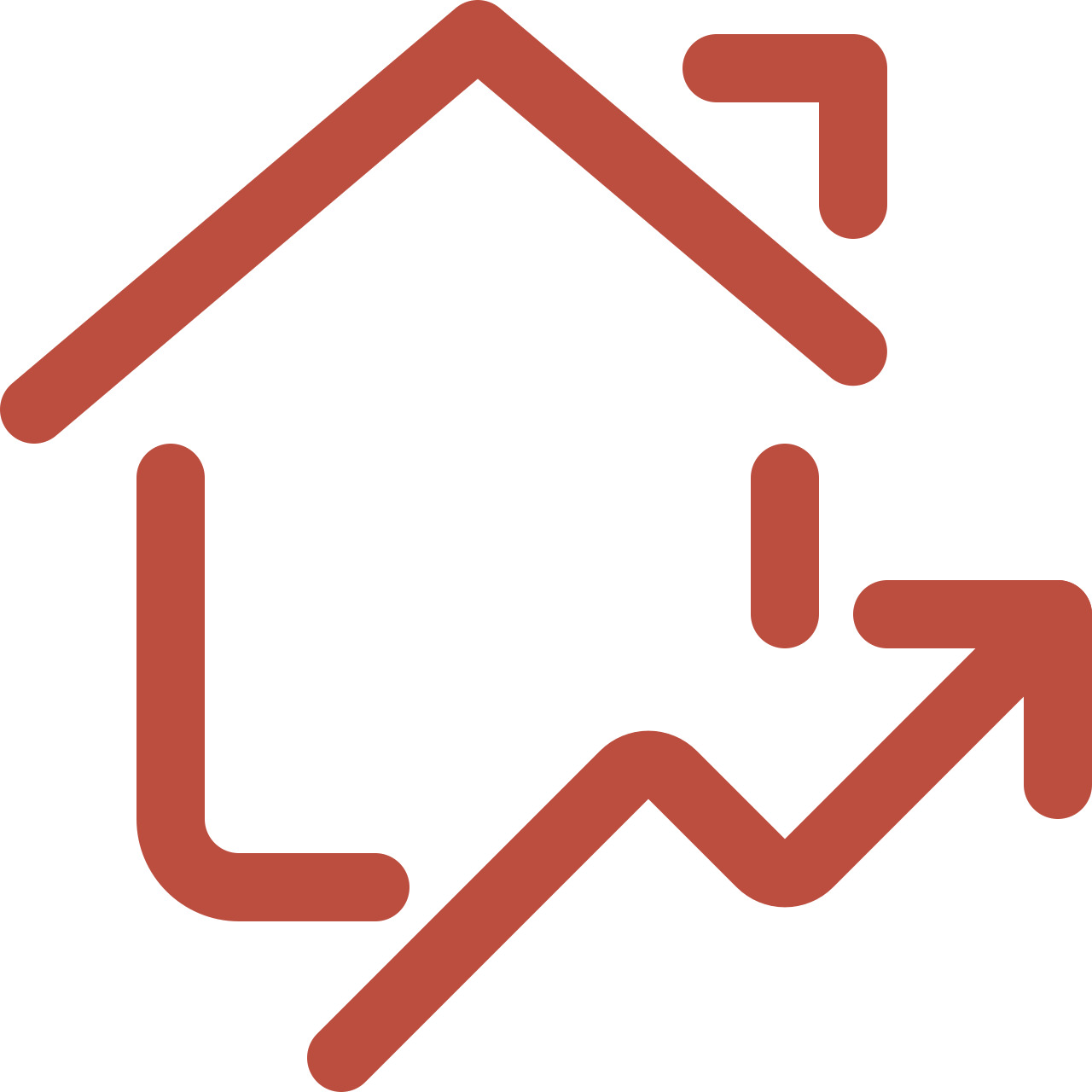 The Housing Market
Diverse mix of detached homes, semi-detached homes, townhomes, low-rise and highrise apartments.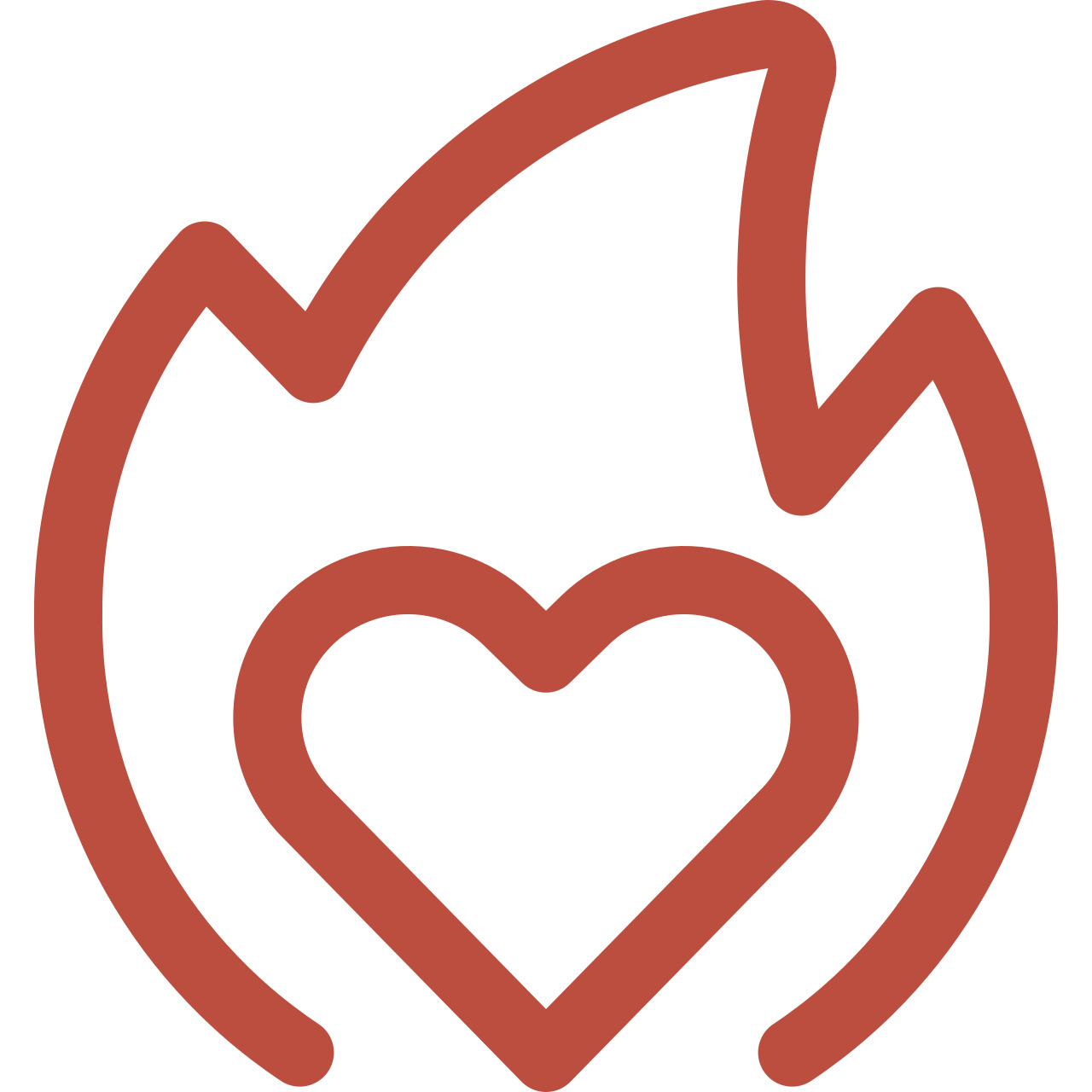 What You'll Love
Its tranquillity and proximity to shopping and everyday essentials.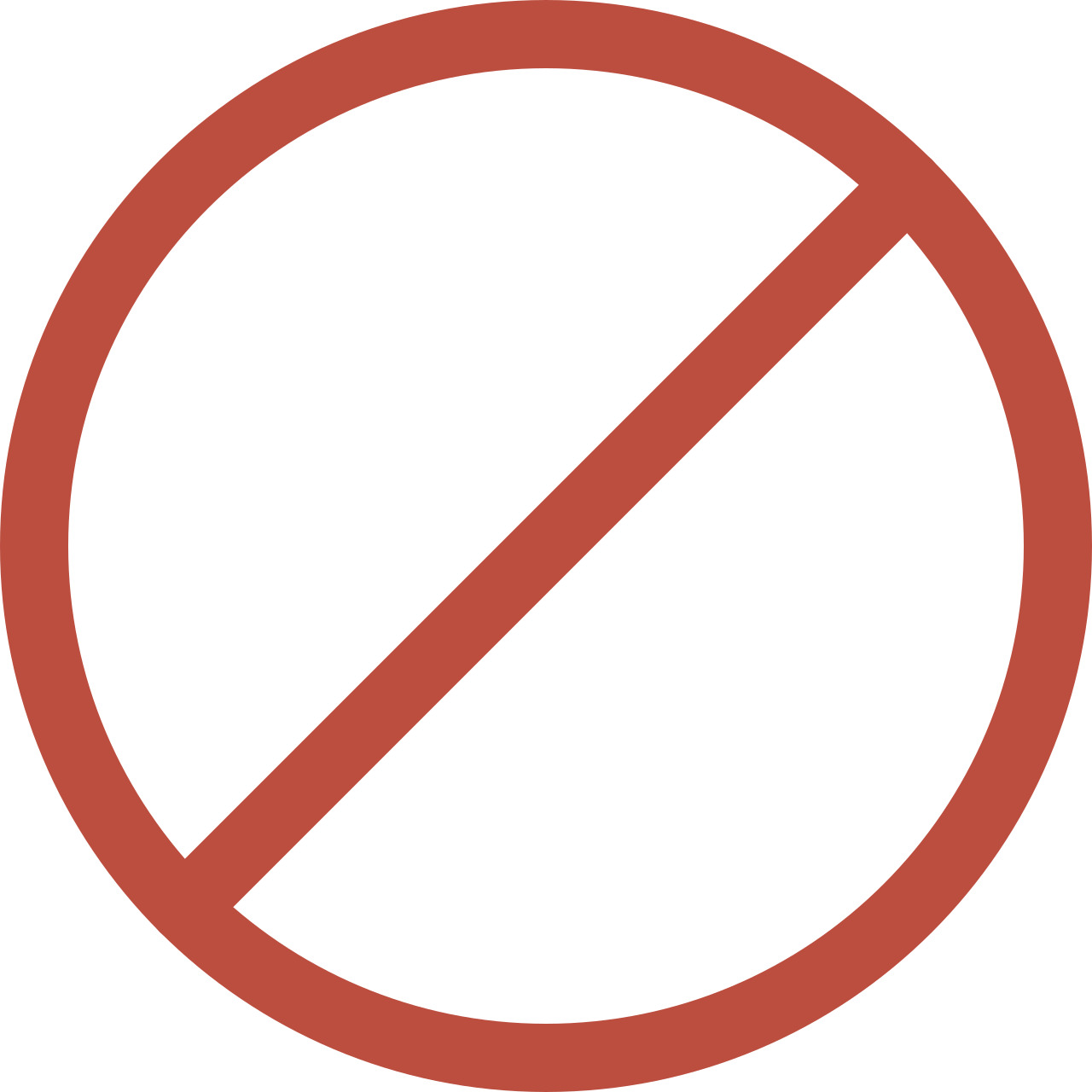 What Not To Expect
Don't expect too much noise in the residential pockets.
The Brampton East neighbourhood is well-established and includes a mix of residential, industrial, and commercial areas. Positioned south of Castlemore Road and stretching east to Highway 50, this neighbourhood is known for upscale detached homes, good-sized lots, and many top schools, including St. Francis Xavier Catholic Elementary School, Cardinal Ambrozic Catholic Secondary School, and Helen Wilson Public School.
Brampton East features the Eldomar Heights and Peel Village subdivisions, which were developed in the late 1950s and the 1960s.
This affluent community features beautiful homes and pretty winding streetscapes. The valleys and meadows provide wide-open vistas and tranquil green space for the residents to enjoy. The West Humber River meanders through the neighbourhood.
The Etobicoke Creek, parklands, and a trail form part of this neighbourhood's western boundary.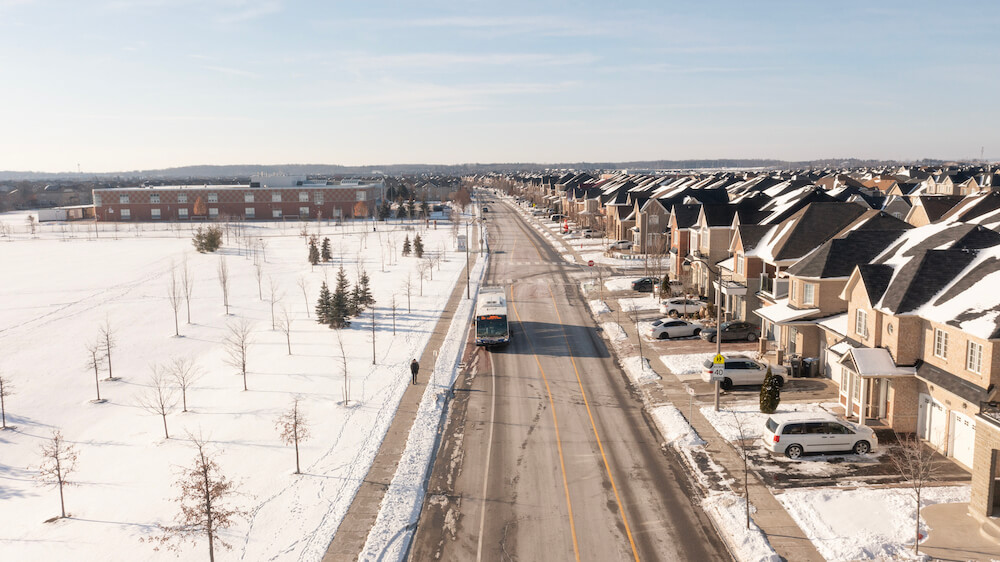 Brampton East was initially part of Toronto Gore Township, which became part of the City of Brampton in 1974. The main settlement here was Ebenezer, which was first developed in the 1800s. The Ebenezer Pioneer Chapel was built in 1858 and the Ebenezer Schoolhouse in 1892. Both establishments served as historic city landmarks.
The chapel closed in 1998 due to a dwindling congregation as most of the local farm families sold to developers in the 1990s and moved away. Bram East farm fields gave way to the new home subdivisions in the late 1990s and early 2000s.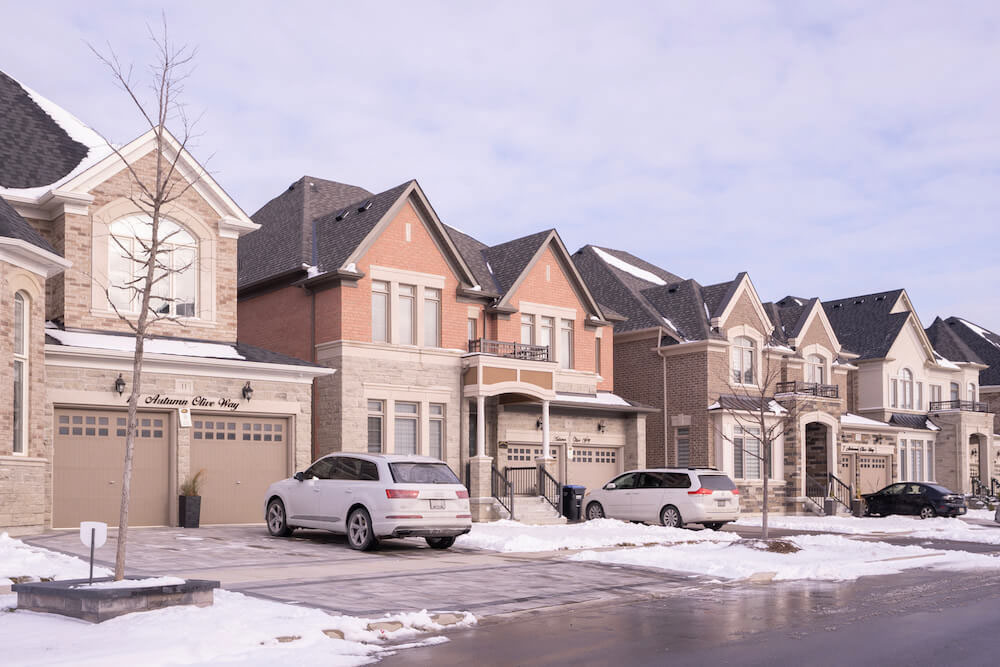 Brampton East's architecture offers a mix of detached homes, semi-detached houses, townhomes, low-rise and highrise apartments. Many of the houses are primarily detached in the 279–325 square metre range on premium size lots with two-car garages. Exteriors are often a combination of brick, stone, and stucco.
Architectural features range from elaborate porticos and front entrance archways to turrets, Juliette balconies, Palladian windows, and roof dormers with copper accents. The Riverstone Estate subdivision is the largest in the neighbourhood, although there is a number throughout the area. Many of these homes enjoy a view of the Riverstone golf course.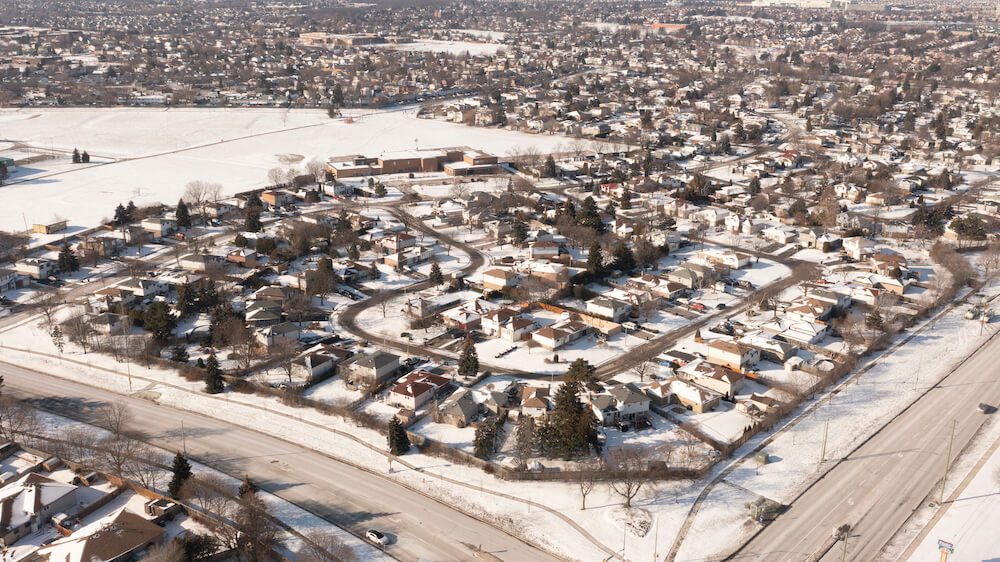 Things to Do in Brampton East
The most recognizable neighbourhood landmark is the Hindu Sabha Temple on Gore Road. This temple is the spiritual centre for many Bram East residents.
For art lovers, Visual Arts Brampton is on Bartley Bull Parkway and features 186 square metres of studio space. Here local artists work in a unique setting designed to inspire and encourage them to create new and exciting art. At the entrance to this centre, you can enjoy an intimate reception and gallery where members' latest works are on display. Visual Arts Brampton has multiple studios that host a myriad of art sessions, providing local artists with opportunities to acquire new skills and hone their artistic talent.
There are many shopping options nearby for Brampton East residents starting with the plazas on the main thoroughfares that border this neighbourhood.
Bramalea City Centre, located at Dixie Road and Queen Street East, is a regional shopping destination with over 300 shops and restaurants. Here you'll find popular stores like Aritzia, American Eagle, Best Buy, Forever 21, Guess, Hollister, H&M, Hudson's Bay, Old Navy, Roots, Sport Chek, and Starbucks.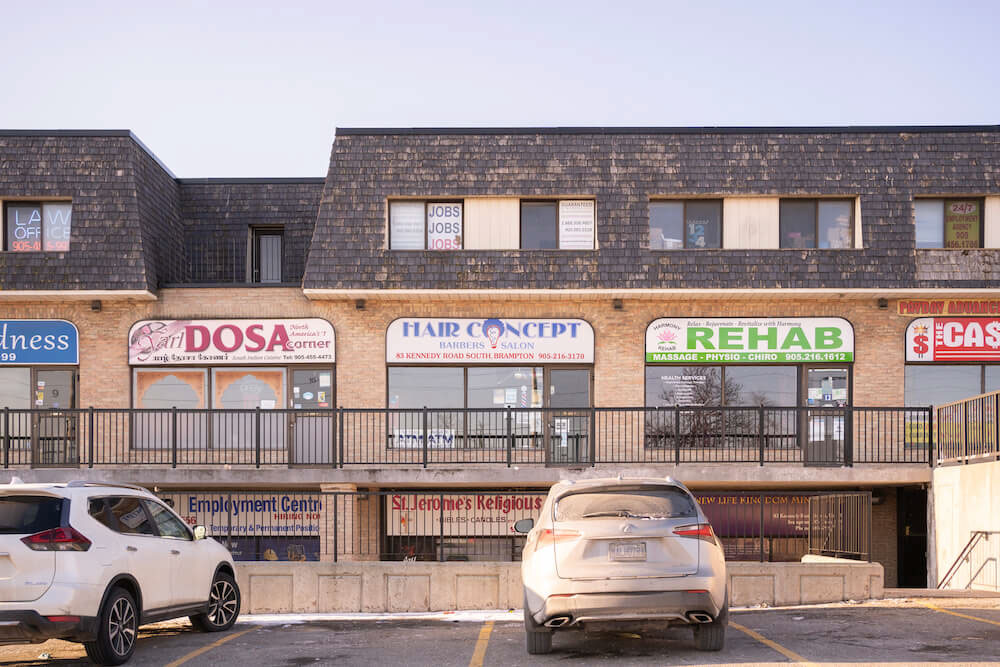 A cluster of restaurants can be found within the triangle of Queen Street, Ebenezer Road, and Highway 50. Dinesh Indian Cuisine and Punjabi By Nature are two favourites for Indian food.
Guru's Chilli Chinese Cuisine offers tasty Chinese dishes while Aj's Bakery & Catering features many delicious pastries to try.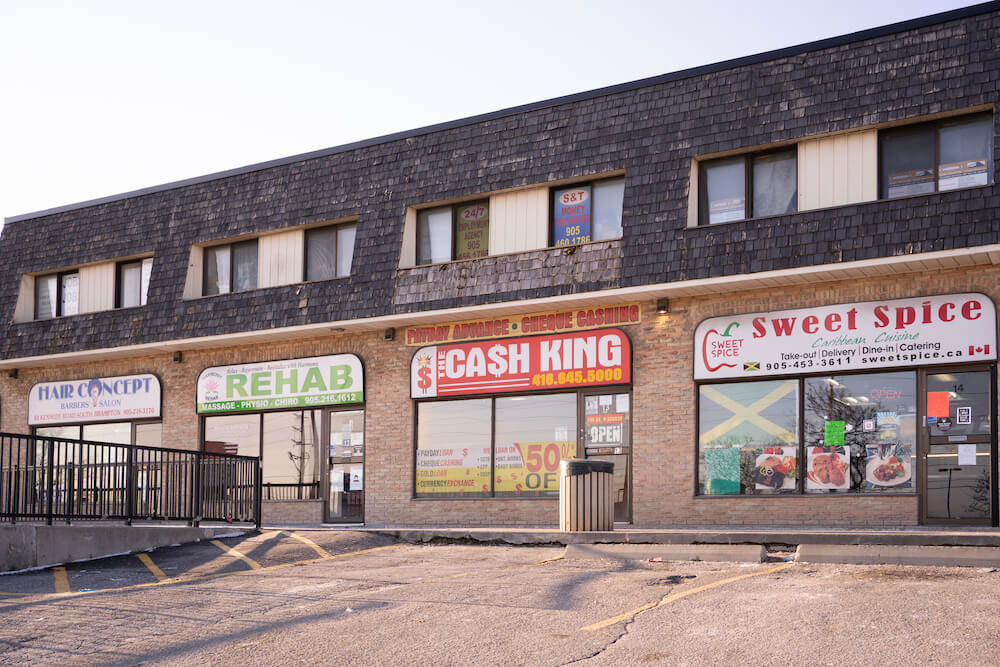 The picturesque West Humber River Valley is now a re-naturalized recreational trail and conservation area that Bram East residents frequent for some nature time or physical activity.
Meadowland Park and Peel Village Park are two lustrous green spaces that offer numerous facilities, including sports fields, tennis courts, and children's playgrounds.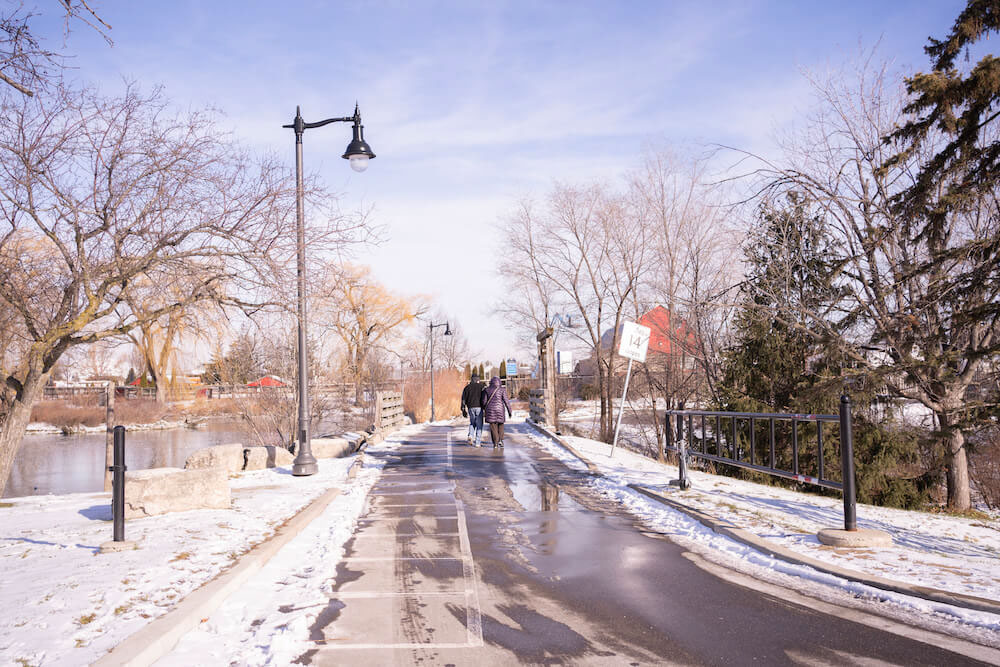 At the heart of the community is the Riverstone Golf and Country Club, which has recently been purchased by the City of Brampton. The clubhouse has been converted into a community centre, and the golf course is set in the picturesque West Humber River Valley. This facility has a pool, and fitness and meeting rooms. There are also special programs for seniors.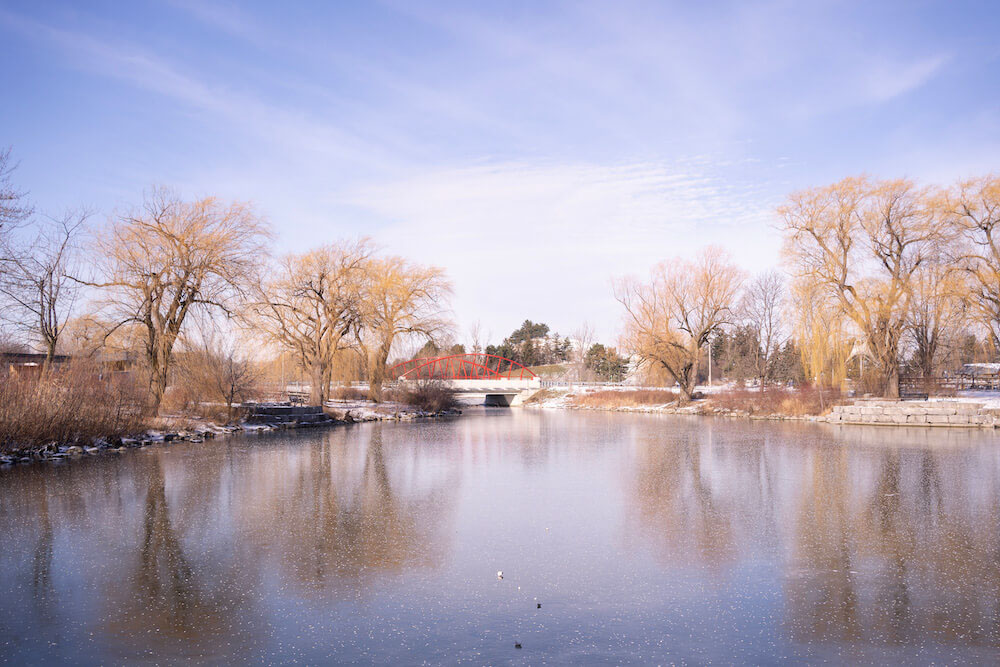 Getting around Brampton East is quite easy with 56 street-level transit stops and proximity to the Brampton GO Station.
Motorists can get to Toronto in about 35 minutes by the Gardiner Expressway and Highway 427.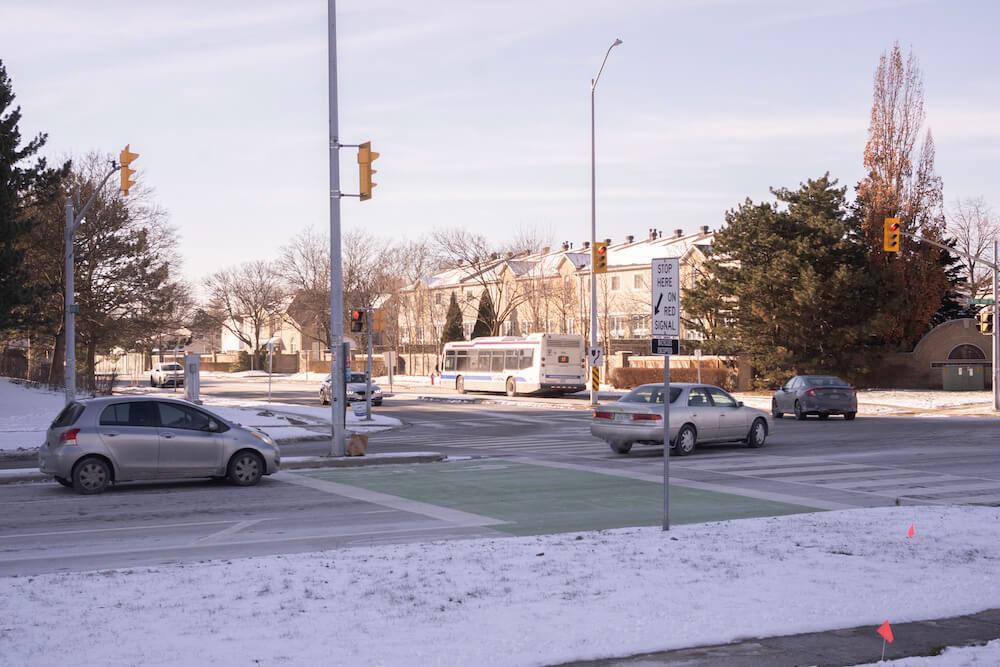 Brampton East is a historical neighbourhood of Brampton, but its rich history has not stopped it from progressing forward. The area is highly accessible to several amenities, transit stops, and recreational facilities.
The homes here are spacious and on expansive lots with many schools nearby, making it a premier destination for growing families.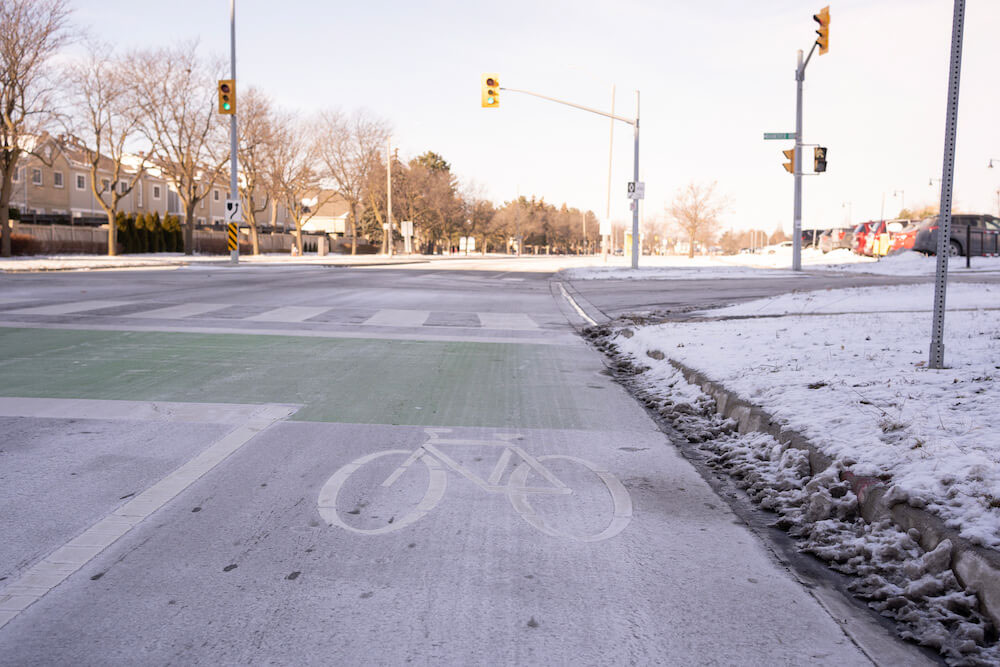 Frequently Asked Questions
What is Brampton East, Brampton, known for?
Brampton East is known for its upscale homes on wide lots.
Why is it called Brampton East?
Brampton East gets its name from its location within the eastern part of the city of Brampton.