How Much Does it Cost to Build a House?
Everything you need to know about construction costs.
By Emily Southey | 13 minute read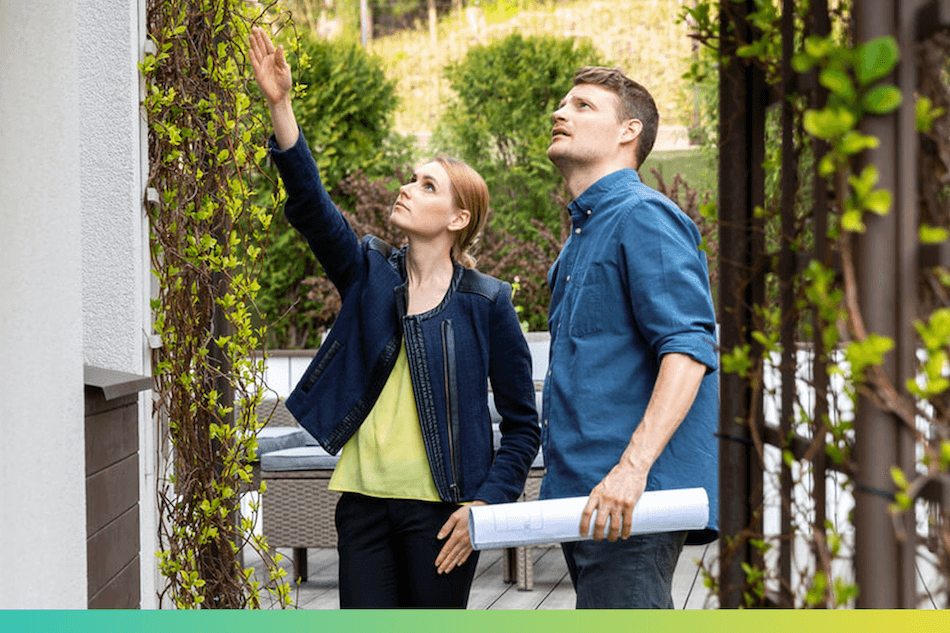 Have you decided to build your own house instead of buying an existing one and are wondering how much it will cost? Look no further! We break down the average costs of building a house in Canada, as well as which factors impact the cost of home construction and how to get an estimate for a custom-built house.
–
The Average Cost of Building a House in Canada
The average cost of building a house in Canada varies greatly. For example, building a home in Vancouver (one of the country's most expensive cities) likely won't cost the same as building a home in a smaller city like Halifax or Winnipeg. Beyond the location, the size and type of home you buy directly impact the cost, with larger homes typically costing more than smaller homes. Similarly, production single-family homes (derived from stock home plans) are often cheaper to build than custom homes. Since there are so many factors that determine house-building costs in Canada, we've broken down the average build costs per square foot by Canadian city.
–
Average single-family home-building costs by city (per square foot)
–
Toronto: $400–$900
Vancouver: $430–$1,090
Calgary: $405–$860
Edmonton: $405–$860
Ottawa: $435–$910
Montreal: $390–$800
Winnipeg: $410–$860
Halifax: $250–$500
–
Seven Factors That Impact the Cost of Building a House in Ontario
As you can see from the list above, average home-building costs vary widely, even within the same city. Why is this the case? Because the location is just one factor impacting the cost of building a house. Some of the other factors affecting costs are outlined below.
–
Square footage, design, and format
The square footage of the house you wish to build is one of the top factors influencing the cost of construction. The cost of building a home is often calculated according to square footage. Therefore, the greater your square footage, the more your house will cost. In addition, the design and format of your home can also influence the cost, with multi-storey homes typically costing more than single-storey properties. Modern or technological design elements can also drive the cost up.
–
Building permits and inspections
The price of obtaining building permits and conducting inspections can increase the overall cost of building a home in Ontario. For example, before you can begin construction, you need to apply for the necessary building permits. Permits are just one type of regulation that you might need to comply with. Depending on the municipality, an inspection may also be required. There might even be an overall safety rating you have to meet or specific building materials you are limited to buying, all of which can impact the cost of building a home.
–
Building company
The cost of hiring a builder varies in Canada, with each building company charging different rates. As a rule of thumb, rural areas or small cities tend to offer the lowest construction rates. However, in major cities like Toronto and the Greater Toronto Area (GTA), you can expect the cost of hiring a builder to be significantly more.
"One of the quickest and most convenient ways to obtain a home-building quote is with a construction cost calculator. A simple Google search will reveal an array of free cost calculators."
Construction materials
Not all homes are made of the same materials, and some materials cost more than others to procure. Plus, the cost of materials fluctuates. For example, there has been a lumber shortage due to the COVID-19 pandemic, resulting in the cost of lumber skyrocketing. Custom-built homes may also require specialized materials, further impacting the overall cost of construction.
–
Financing
Most Canadians will need to obtain financing in order to build a new house. Mortgages are already expensive but land loans are even more so. Since building your own home is seen as a riskier investment, your interest rates might be high and your lender may require you to make a larger down payment. Plus, in addition to the land loan, you may also need to obtain a construction loan to help you finance the actual building process. Having to take out multiple loans can quickly increase the cost of your project. Plus, once construction is complete, homeowners will still need to take out a traditional mortgage.
–
Current state of the land
If you're buying land in Ontario, the state of it is the first thing you should examine, as the current state of the land can have a major impact on the cost of building your new house. Whether you want to buy vacant land, raw land, or Crown land, you will need to find out how much work needs to be done to bring your home to life. If there are no permanent structures already on the land (as is usually the case with raw and vacant land), plot preparation will need to be factored into the building costs. Plot preparation involves excavation and construction machinery. Therefore, the emptier the land, the more expensive it will be to build your new home.
–
Land location
Beyond the state of the land, the location of the plot can have a huge effect on the price of building a new home. Land is usually cheaper to buy in rural areas than it is in suburbs or cities, and there is more of it, giving homebuyers greater options. Metropolitan areas also tend to have stricter regulations, leading to higher costs.
–
How to Get An Estimate for a Custom-Built House
Now that you know the average cost of building a house per square foot and the key factors influencing the cost of home building in Canada, you might be interested in receiving a quote for your project. Luckily, there are a couple of different ways to obtain a rough estimate of how much your home will cost. Check them out below.
–
Method #1: Use a construction cost calculator
One of the quickest and most convenient ways to obtain a home-building quote is with a construction cost calculator. A simple Google search will reveal an array of free cost calculators. While not as accurate as method #2, these tools are a great first step as they provide a rough estimation of how much building your dream home will cost.
–
Method #2: Contact a builder for a quote
For a more accurate estimate, we recommend contacting a builder (or multiple builders) near you for a quote. Builders are experts in their field and have extensive knowledge of the local market. They will also take more specific details into account when calculating the cost, such as the layout, size, desired features, project site, and local regulations and permits. When requesting a quote, be sure to provide as much information as possible about the project. It's also a good idea to ask the builder what costs aren't included in the quote, as components like driveways, fencing, or landscaping may not be incorporated. Most builders provide obligation-free quotes, which means you won't be obligated to proceed with your project should you change your mind about building a home if the estimate is beyond what you can afford.
Hiring a Builder for Your Home
Hiring a builder is one of the most important steps in building a new home. Therefore, this decision shouldn't be rushed. Rather, you should interview multiple candidates, do your research, and carefully consider who you want to execute your project. Look up the completion rates of the builders you're considering, compare the costs of each, and find out if they specialize in building a certain type of home. For example, some builders specialize in production homes while others specialize in custom-builds. Choose one that aligns with your project.
When interviewing prospective builders, we recommend asking the following questions to help you gauge whether they're the right fit for you:
 –
Are you licensed and insured?
What is your building process?
What type of homes do you specialize in building?
Are you able to build a home that suits my property layout?
Do you offer regular updates on the progress of the project? What is your preferred communication method?
What is your average timeline for completing a project similar to mine?
Are your designs and plans flexible?
Do you have any recently completed homes that I can see?
Can you provide a few references?
–
Tips to Save Money When Building a New House
The cost of building a new house can be high, but there are ways to save money. Check out our top tips for saving money when building a new house in Canada.
–
Compare bids
Though price is just one factor that should go into choosing a builder, we recognize it's an important one. Therefore, we recommend taking bids from multiple builders and comparing them. You have every right to interview multiple builder candidates (as mentioned above), and requesting a project estimate from each can give you an idea of cost. Comparing costs and choosing a builder with a lower price point can save you money on your project (just make sure the lower cost isn't indicative of quality).
–
Choose a production home over a custom-built home
Building a new house according to an existing house design typically costs less than building a custom property. This is because when you custom-build a home, you need to hire an architect to design it for you. But when you buy a production home, a design has already been created. Plus, choosing a product home over a custom-built one can help you avoid unexpected costs that often come with customizations, such as special materials.
–
Build a smaller home
This might sound obvious, but building a smaller home is one way to save money. Reducing the square footage of the property translates to fewer materials and a shorter time frame, instantly minimizing costs.
–
Prioritize functionality over esthetics
Esthetic elements, while they look nice, can significantly increase the cost of building your home. For example, window sills made from luxury materials are far more expensive than generic window sills but do not increase functionality. Similarly, drywall is much cheaper than wood or cedar panelling. To reduce how much you spend on your new home, opt for functional upgrades over esthetically pleasing ones.
Feeling great about real estate?
Sign up today and get one step closer towards feeling even better
Find Out How
Adjust your design
When building a new home, you get a say in every single aspect of it, from the light fixtures to the cabinetry. However, all of these small elements cost money, and a builder can give you a realistic idea of how much each element costs. To cut down on home-building costs, review your design after receiving your estimate and remove any features that aren't worth the money. No one knows your lifestyle better than you, so while some upgrades or lavish finishes might be worth the higher price tag, others may not. Questions to ask yourself when adjusting your design include: Do you plan on having a family? How often do you entertain? Do visitors often spend the night at your home? Do you love cooking? Do you work from home? Do you exercise at home? How much storage space do you need? These questions can help you determine where it's worth investing the extra money and where you can save.
–
Reuse where possible
Save money and the environment by incorporating recycled and reclaimed items into your home. Such items can add character without a high price point. Visit thrift shops, charitable organizations, or even salvage yards to find heavily discounted doors, windows, cabinetry, appliances, and more.
–
Financing the Cost of Building a New House
Assuming you aren't buying your new house with cash, you will need to obtain financing. Most homebuyers seek financing in the form of a loan. However, obtaining a loan to build a new house is a bit different than obtaining a mortgage. You may also need to take out multiple loans to finance your project.
The first type of loan you will likely need to obtain is a land loan. This is a loan you will use to purchase the land where you will eventually build your home. Buying land, whether raw, vacant, or Crown land, is considered a risky investment from a mortgage lender's perspective. For this reason, lenders often charge much higher interest rates for land loans. They also require the buyer to make a larger down payment (usually a minimum of 20% of the purchase price). Due to the risky nature of buying land, land loans might be more difficult to obtain. If a traditional mortgage lender won't approve your land loan, you may need to apply for a loan through a private lender.
The second type of loan you may need to obtain is a construction loan. Where a land loan finances the land purchase, a construction loan finances the building process. There are two types of construction mortgages: completion mortgages and draw or progress-draw mortgages. If you opt for a completion mortgage, the loan won't be transferred to you until construction is complete. In contrast, draw or progress-draw mortgages allow homeowners to withdraw money in increments as the home is constructed.Of course, once the home is complete and you've moved in, you will also need to obtain a traditional mortgage from a mortgage broker to help you cover the cost of the home. Be sure to shop around and get pre-approved for a mortgage before settling on one.
–
An Alternative to a Custom-Built House? Buying Pre-Construction
If building a custom-built home isn't in the cards for you, whether due to time or cost, you might consider buying a pre-construction home. Buying pre-construction condos and homes is quickly rising in popularity in Canada. For instance, did you know that one in three homes in Canada is now purchased pre-construction?
Buying pre-construction offers some of the same perks as building your own home without the hassle or added costs. In essence, you get a brand new home with a degree of customization without having to hire builders or architects. Instead, the builder or developer has already created a master plan for the community. Plus, even though the home is not yet built, prospective buyers can visit model homes. Being able to walk through the model home and visualize themselves in the space provides some buyers with greater peace of mind. And although not as personalized as building your own home, there is usually a degree of flexibility. For example, you may be able to choose the colour of your kitchen cabinets or the material used on your island and countertops. In some cases, homebuyers may even be able to make changes to the layout. Ultimately, the customizations available vary by the builder, and upgrades typically cost more money. But buying pre-construction is generally cheaper than buying a resale home or building a new home from scratch, not to mention the time and stress you'll save by choosing a home that's already been designed.
Frequently Asked Questions
How much does it cost to build a 2,000-square-foot house in Ontario?
The cost of building a home varies considerably, even among homes of the same square footage. One of the main factors impacting the cost of building a 2,000-square-foot home is the location of the home. For example, if you are building a home in a rural part of Ontario it's undoubtedly going to be cheaper than building one in the GTA. 
The average cost per square foot of a custom-built home in Toronto ranges from $400 to $900. Therefore, the cost of building a 2,000-square-foot Toronto home could cost anywhere from $800,000 to $1,800,000.
How much does it cost to build a 1,500-square-foot house in Ontario?
Home-building costs are estimated per square foot. Since the average price per square foot of a custom-built home in Toronto is between $400 and $900, the average overall cost of building a 1,500-square-foot home in Toronto will be between $600,000 and $1,350,000.
Is it cheaper to build a house or buy a house?
It is typically cheaper to buy an existing house than it is to build a new one. Since the onset of the pandemic, the price of both buying a resale home and building a new one has gone up. However, building a home from scratch is still more expensive. This is because there are so many additional costs that come with building a home. When you buy a home, you are paying the down payment, mortgage payments, closing costs, and more. But when you buy land to build a home on, you are not only paying for a down payment on the land and interest on your loan (which are typically higher), but you are also paying for building materials, permits and inspections, mechanical costs, utility hookups, appliances, and more. 
How long does it take to build a house?
The time it takes to build a house varies considerably depending on the location, builder, and scope of the project. On average, you can expect the home-building process to take anywhere from 10 to 16 months. However, delays are common, especially due to supply chain issues that have been exacerbated by the pandemic. When interviewing building companies, be sure to ask for a realistic project outline. This is the best way to get a realistic idea of your project time frame.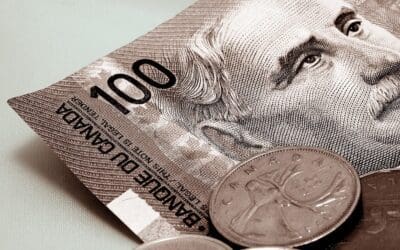 The Bank of Canada's overnight rate is at its highest level in 15 years, but it may have peaked.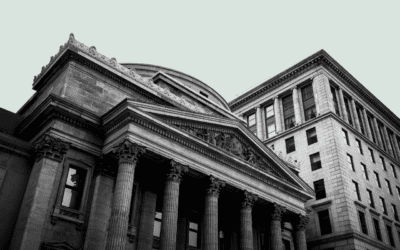 Higher interest rates help curb inflation. Here's how.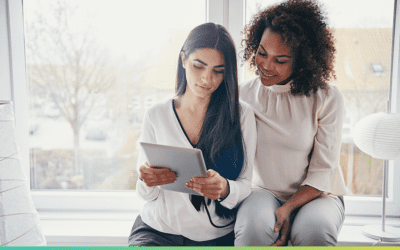 Depending on the type of home co-ownership scenario you fall into, the process of selling your home can be different. Learn more about each scenario here!