A Guide to Buying Land in Ontario
Whether you're looking to build your own home or develop land commercially, here's everything you need to know.
By Emily Southey | 7 minute read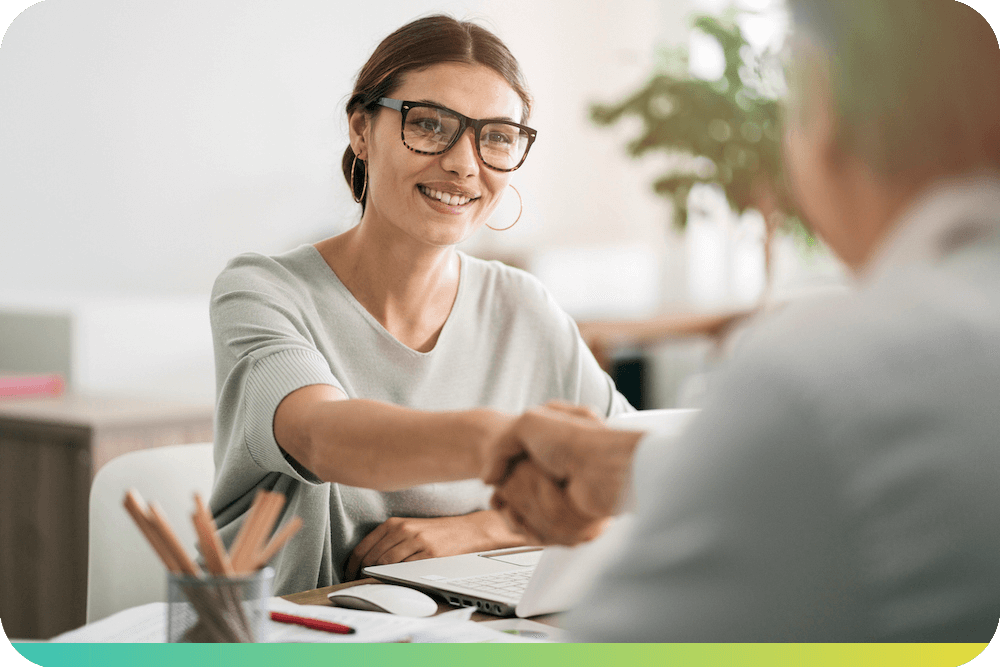 Purchasing land in Ontario represents infinite opportunities. Buyers can use it to build their dream home or let it increase in value before selling. Some investors might even wish to develop the land commercially. No matter what kind of land you're interested in, it's important to be aware of the factors at play. Keep reading for a complete guide to buying land in Ontario. 
–
Buying Land in Ontario
When buying land in the province, it's important to know that there are four types of land available: raw land, vacant land, zoned land, and Crown land. We're diving into each type below.
–
Raw Land
Raw land refers to land that has never been developed and therefore has no existing structures or utilities like electricity or water. This type of land is privately owned and may not have any road access. In other words, buying raw land is the definition of starting from scratch. 
–
Vacant Land
Like raw land, vacant land is also privately owned. However, unlike raw land, it is serviced or partially serviced. This means that it may have utilities like electricity, water, and septic, and could have pre-existing developments but no permanent structures. For example, an open field would likely be considered vacant land in Ontario, whereas farmland would not. 
–
Zoned Land
Zoned land is land that has been designated for a specific type of usage. In Ontario, land may be zoned for commercial, industrial, recreational, agricultural, or residential purposes. Before purchasing any plot of land in the province, you must research zoning laws to make sure that if the land is zoned, it is zoned for a usage that aligns with your plans.
–
Crown Land
Crown land is public land that is owned by the provincial government of Ontario. The majority of land in the province (87%, to be exact) is Crown land. Most Crown land is in the northern part of the province, whereas the southern part of Ontario is largely privately owned. Just because Crown land is publicly owned doesn't mean it can't be purchased or rented in specific circumstances. But as you might expect, there are several restrictions and conditions relating to the use of Crown land, whether this use is residential (home) or recreational (cottage). This type of land is typically sold at market value. If you wish to apply to purchase or use Crown land, your application will be reviewed using the Application Review and Land Disposition Process Policy. 
"The decision to purchase vacant or raw land in Ontario should not be made lightly. To decide which type of land is right for you, you'll want to consider the pros and cons of each."
Purchasing Land: Vacant or Raw Land
The decision to purchase vacant or raw land in Ontario should not be made lightly. To decide which type of land is right for you, you'll want to consider the pros and cons of each. While both represent opportunity, they also come with challenges. 
–
The Advantages and Disadvantages of Buying Vacant Land
One advantage of buying vacant land is that it requires less work since it is already serviced. For this reason, it is often easier to obtain a land loan for the purchase of vacant land. However, the disadvantage is that it could be more expensive to buy.
–
The Advantages and Disadvantages of Buying Raw Land
One of the main pros of buying raw land is that it is often the cheapest kind of land to buy. Since it is completely undeveloped, it is less expensive than vacant land that is partially connected to various utilities and services. However, it will take some work to get it hooked up and in some cases, you might have to develop these services yourself if the municipality does not offer them. This could mean building a well or even an access road.
–
Obtaining a Land Loan
Whether you're buying a house or land in Ontario, you'll likely need help financing it. Land buyers can obtain a mortgage when purchasing vacant land the same way homebuyers do to help pay for a house. That said, there are a few key differences between land loans and regular mortgages. The major difference is that vacant and raw land are considered riskier investments as the buyer is not directly attached to the land like they are with a residential home. Therefore, lenders typically offer loans with higher interest rates. You may also be required to make a much larger down payment between 20% and 50% of the total purchase price. (The down payment depends on the lender, the land, and the way you plan to use the land.) Since obtaining a land loan is often costlier and more difficult than obtaining a mortgage for a residential home, you may want to consider using a mortgage broker or applying for a loan through an Ontario private lender. 
Listings updated every 15 minutes
New listings alerts sent to your email
19 years of sold price history
Sold comparables for every listing
Sign UP
Steps to Purchasing Land in Ontario
As purchasing vacant or raw land is a foreign concept to many buyers in Ontario, we're going to walk you through the process. Below are the key steps involved with buying land in the province.
–
Search Available Land
Step one is to search for available land in your preferred area. One of the easiest ways to search for vacant or raw land is online. However, you can also take a drive around the region you're interested in or ask for recommendations from friends or family members. 
–
Spend Time Researching
Once you've found a plot of land that interests you, spend ample time researching it. Whatever you do, don't rush into a land purchase in Ontario. Visit the land in person, check local zoning laws, survey and test the land, and hire a real estate agent to help you. 
–
Obtain the Necessary Financing
You must consider how you're going to pay for any major purchase, whether it be a car, house, or plot of land. Therefore, the next step in the land-buying process is figuring out how you will be able to pay for it. To finance the land, many buyers will need to take out a loan. As obtaining a land loan can be challenging, it's crucial to speak to a mortgage broker or lender to find out if this is a viable option before closing the deal. 
–
Make an Offer
Once you've secured the necessary financing for the plot of land you wish to buy, you might be ready to make an offer. All offers should be in writing and ideally reviewed by a lawyer, and the offer should include key pieces of information such as the price you are offering, the exact location of the land, and any conditions. 
–
Cover the Down Payment
If your offer is accepted, it's time to make a down payment. If you're buying land in Ontario, you should be prepared to pay a significant down payment between 20% and 50% of the total purchase price. Unlike homes, which may only require a down payment of 5%, buying land is considered a riskier investment and therefore a larger payment is usually required. Please note that once the down payment is made, the deal is not done. If the contingencies in your offer are not met, you still have the right to cancel the deal and get your money back.
–
Inspect the Land
Before the transaction is complete, the land will be surveyed and inspected. During this stage, we recommend visiting the land in person and examining it on foot. 
–
Complete the Transaction
If you are satisfied with the results of the land inspection and the conditions in your offer have been met, the buyer can proceed with the purchase. As with all transactions, ensure the final documents are reviewed by a lawyer, and be sure to keep the receipts. 
Frequently Asked Questions
How does buying land work in Ontario?
To buy land in Ontario, you'll need to research land that is available for sale. From there, you'll need to look into zoning laws and conduct a land survey. If you decide to make an offer, you should draw up a written contract with the help of a real estate agent and lawyer. If the offer is accepted, you will need to obtain the necessary financing, whether it be a loan or a mortgage, and make sure you have enough money for the down payment. Once the financing is secured and the contingencies are met, the buyer closes the deal and the land is theirs.
Is it good to buy land in Ontario?
Ontario is a great place to buy land. As the second-largest province in land area, you'll have lots of land-buying options. Plus, Ontario is the most populous province in the country, with thriving cities and tourist destinations throughout. From Niagara Falls to the provincial capital of Toronto to Algonquin Provincial Park, there is so much to love about Ontario. 
How much is an acre of land worth in Ontario?
This is a difficult question to answer as land worth is closely tied to location. However, on average an acre of land in Ontario is worth $11,000.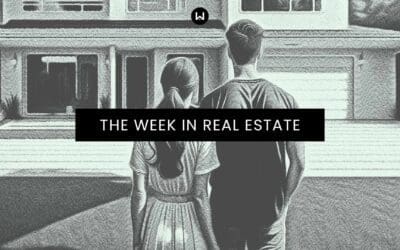 Every Friday, digital real estate platform Wahi brings you the most important real estate stories from the past week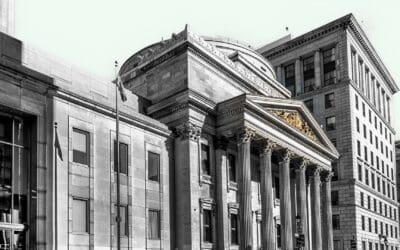 Many Canadians who have yet to renew their mortgages will be making higher mortgage payments when they do.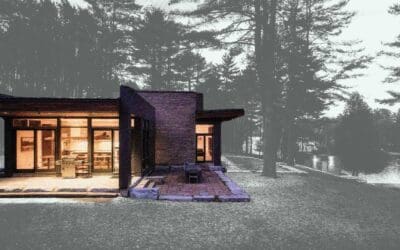 With summer's official start here, Wahi scanned the real estate listings around cottage country to showcase outstanding vacation homes.