Yasha Sekhavat, Wahi's Vice-President of Product & Technology, believes that if you build it — and build it well —  they will come. Read about how he spends his day working with his team to build and improve digital products that help consumers on their real estate journeys.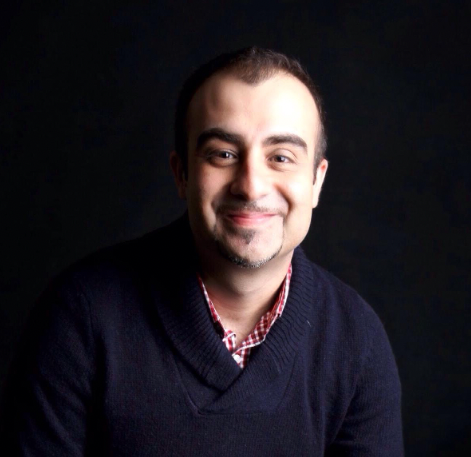 1. Give us the 30-second elevator pitch about what you do at Wahi.
I'm the servant leader of the brilliant team who's crafting Wahi. That includes the product managers, designers and UX experts, data scientists, software engineers and QA specialists.
–
2. How and why did you get into your industry?
I completed my master's degree in electronic marketing in the early days of the digital era. I was always fascinated by how the Internet, technology, and specifically mobile would shape the future of consumer behaviour. I started working in a big company as a marketer, then as a mobile marketing consultant. Still, I fell in love with product management and development when I launched my e-commerce startup. At that time, digital product management was a new field. Since then, I've been leading teams and building products in different startups in various industries. 
–
3. What do you love most about your job?
There's something magical about solving users' problems by building products. It's not every day you get the chance to transform an industry like real estate to help consumers with the most important purchase of their lives. I love being a part of a team that is driven by this mission.
–
4. What does your day look like?
In startup life, there's never a dull moment, so no two days are ever the same. I mostly spend my days juggling between the day-to-day product improvements with the team, tracking our analytics, and working on our strategy with the rest of the leadership team.
5. What podcast are you listening to now?
I'm currently listening to Lenny's Podcast. Lenny Rachitsky interviews top product leaders and growth experts. The podcast provides tangible and pragmatic insights. Another podcast I enjoy is Masters of Scale by Reid Hoffman, the co-founder of LinkedIn, where successful entrepreneurs share their stories. 
–
6. Do you have any advice for people who want to be a data scientist?
Be humble, challenge ideas, and don't be afraid to make mistakes. Measure and learn, and test and talk with your users as much as possible. Product development is a team sport, so encourage collaboration and engagement. Talent density, diversity and recruiting an A team are essential, so surround yourself with people who have different strengths than you.