Ashburn, Whitby Neighbourhood Guide: Delight in Being Remote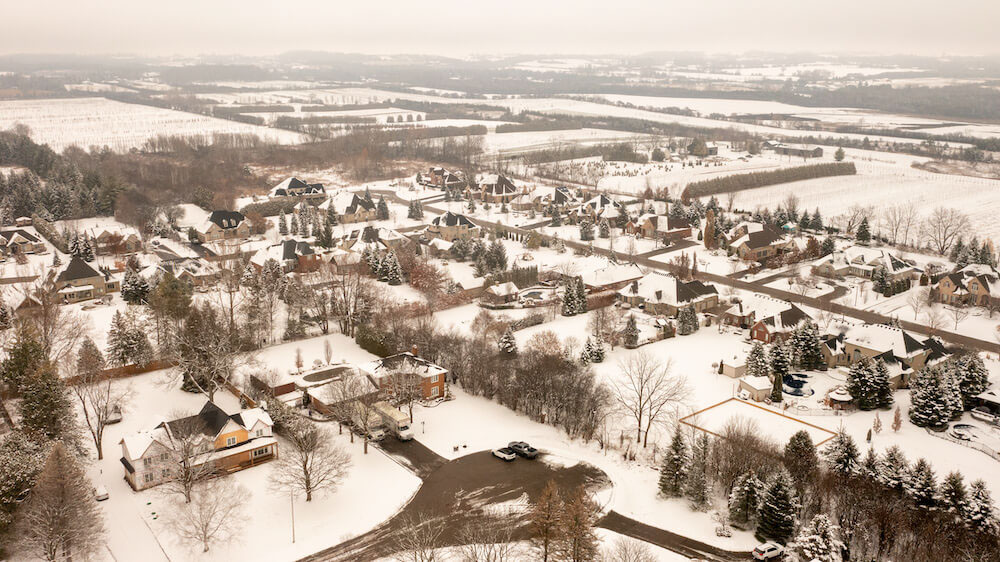 Neighbourhood At a Glance: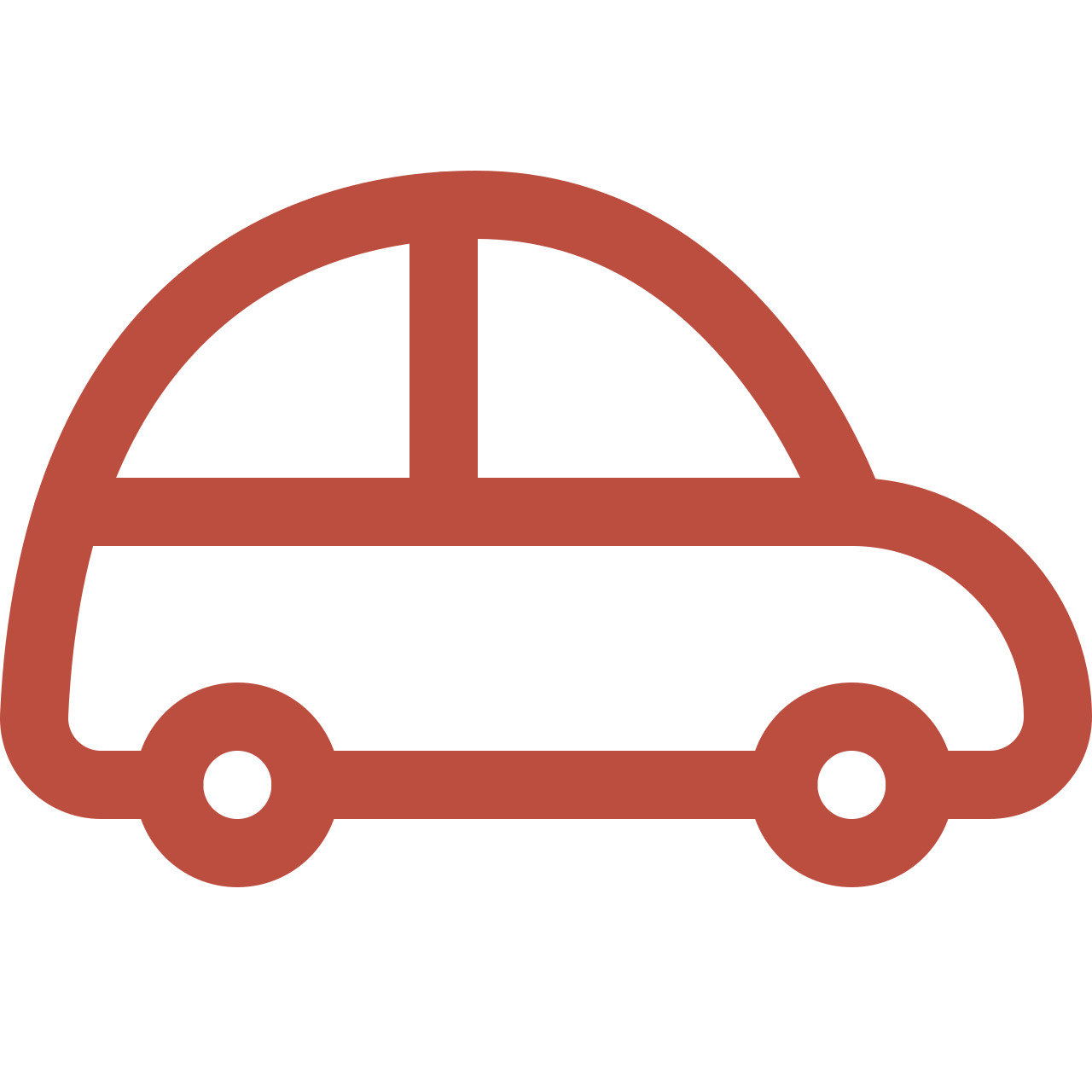 Average Commute Time to Toronto
Commute times by car are about 45 minutes, over two hours via transit.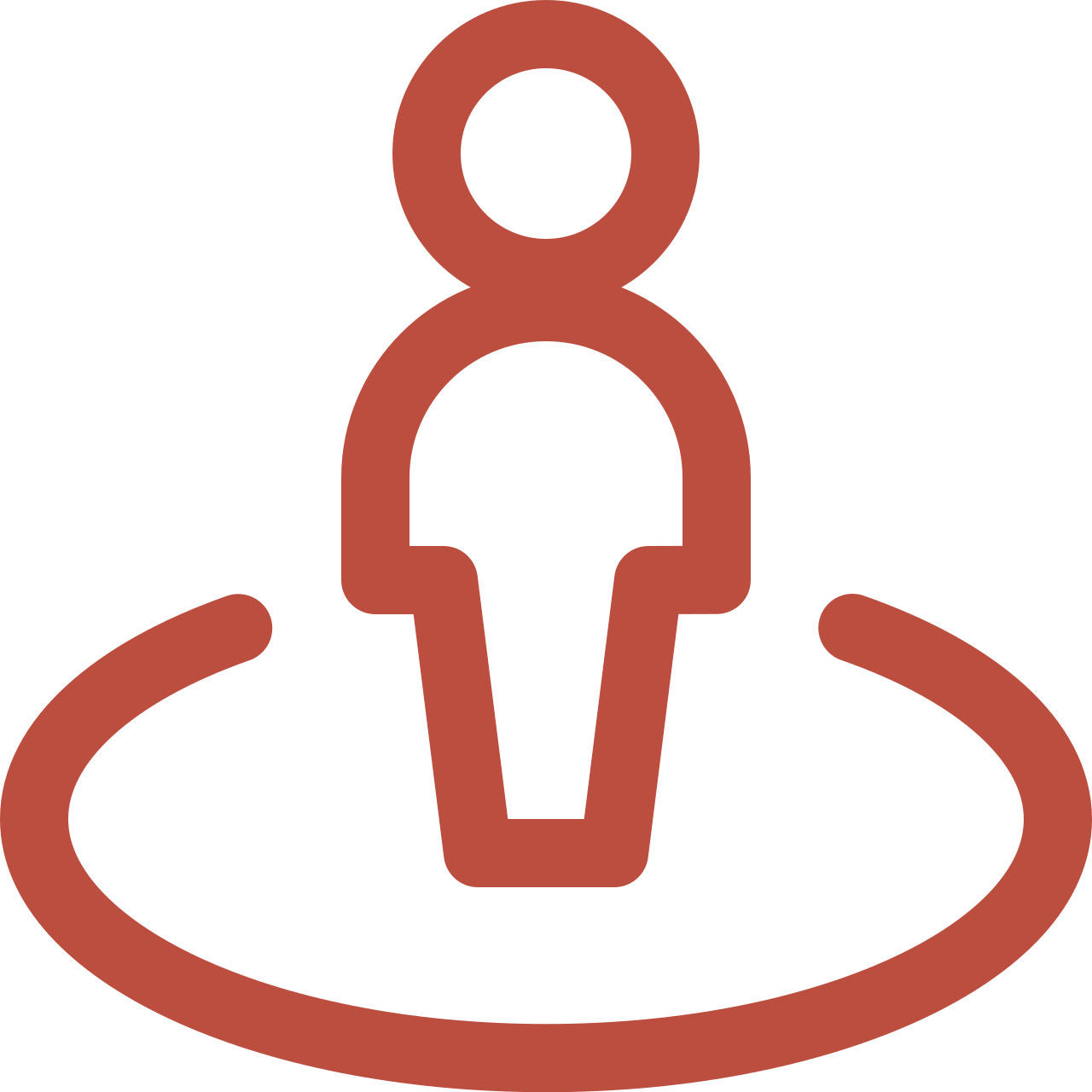 Lifestyle
An interactive community makes life engaging and connective.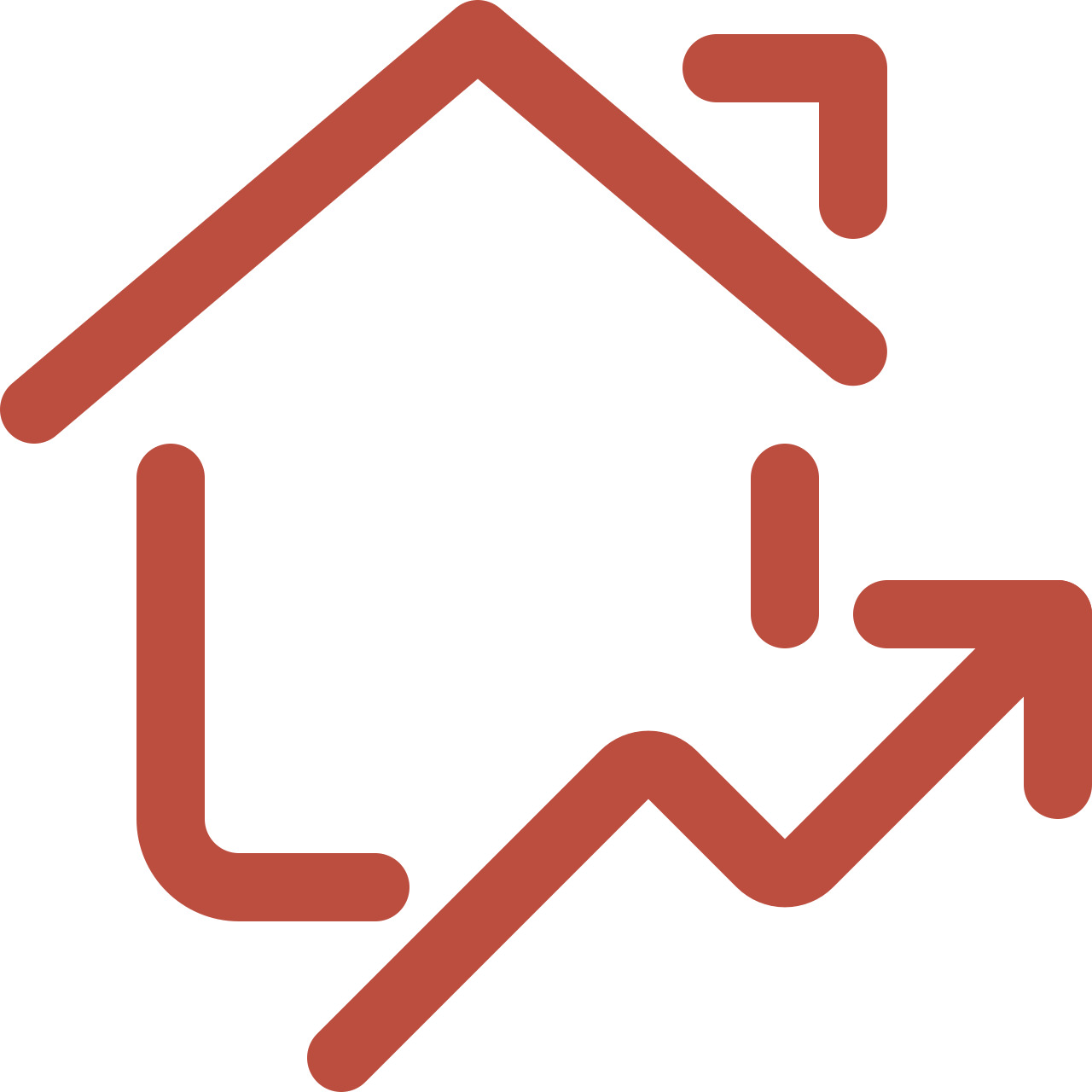 The Housing Market
Detached, grand homes of varying ages and styles.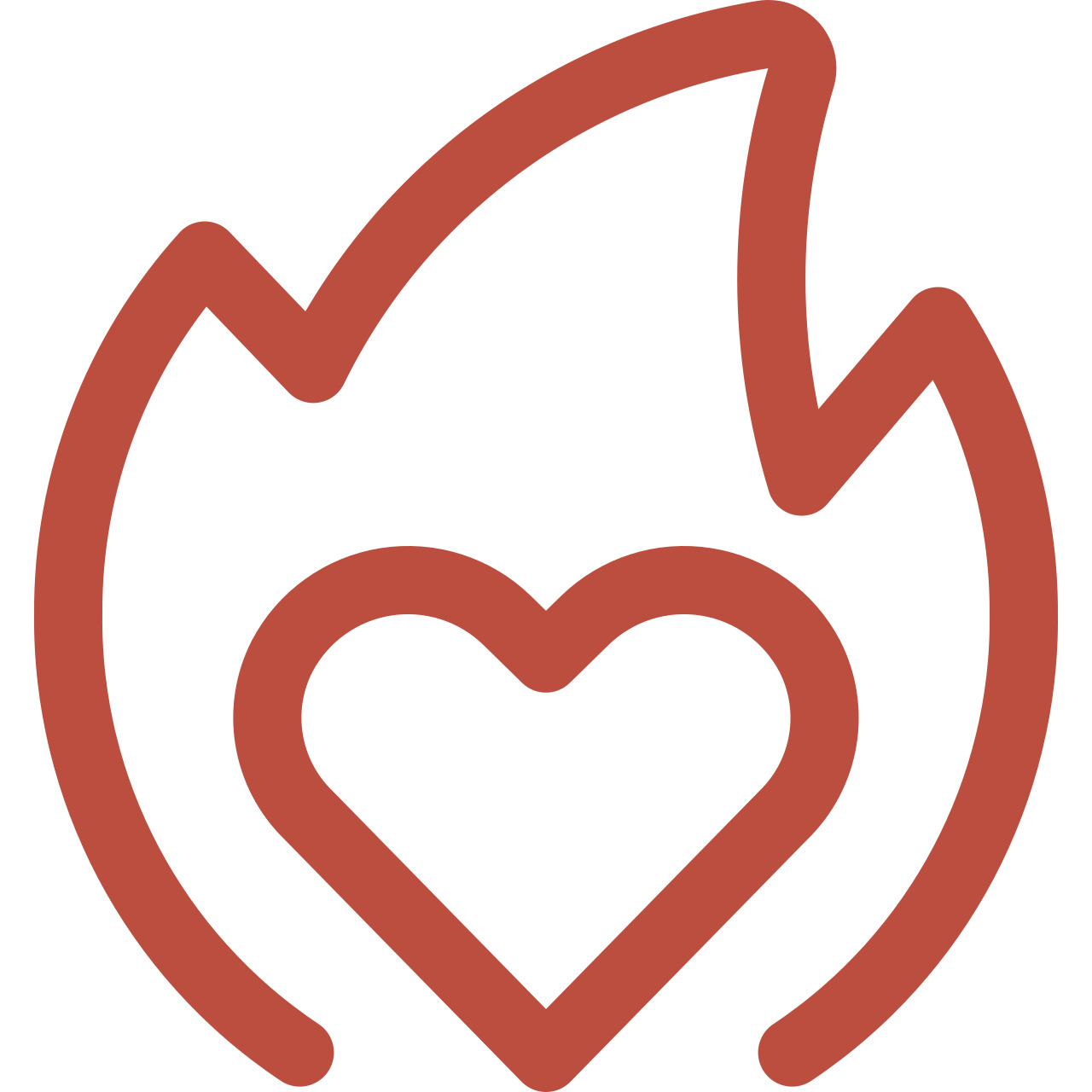 What You'll Love
Relatively quiet and peaceful lifestyle with proximity to activities.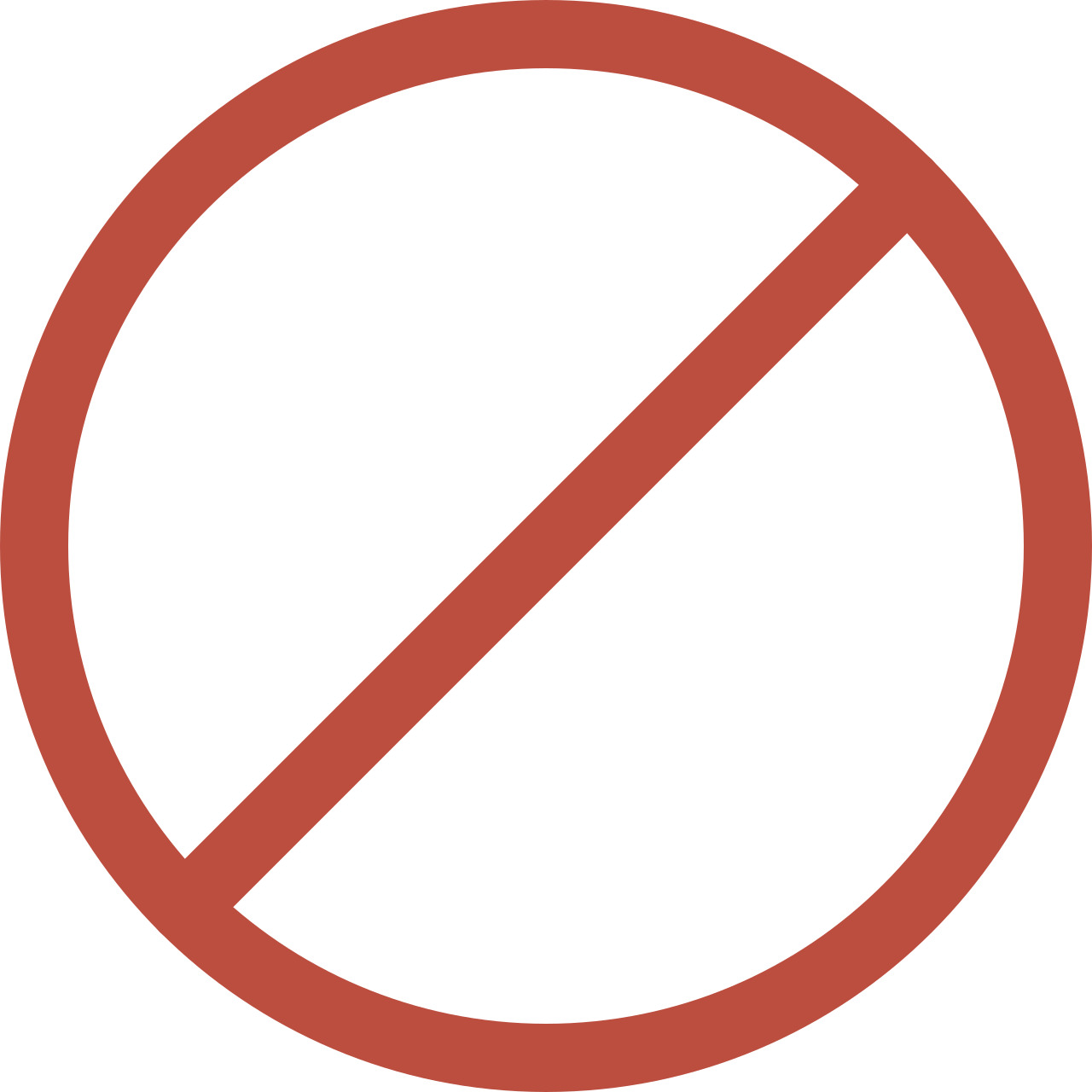 What Not To Expect
Many amenities within the neighbourhood's borders.

Ashburn, Ontario is a small hamlet within the borders of the Township of Whitby that is remote without being isolating for residents. As a part of Rural Whitby, the community is traditionally agricultural and offers routine and peace for those who live there. The neighbourhood is centred around the intersection of Ashburn Road and Myrtle Road West and makes up part of Whitby's northern border.
The first record of residence in the area is a Native settlement on Lynde Creek, which is just south of Ashburn. Families of Scottish descent later settled it in the 1820s. A prominent member of the community, Richard Butler, became the neighbourhood's namesake in 1832 when it was called Butler's Corner. In the 1830s, the Windsor Road Company built a road from Windsor Harbour in Whitby to Butler's Corner, and the area's first store opened in 1847.
The neighbourhood's name changed to Ashbourne in 1850 in reference to a local, successful ashery plant that was turning hardwood into potash for farm fertilizer. Ashbourne was also a name carried over from Ashbourne, Derbyshire in England, but the spelling was changed to Ashburn due to an error with a cancellation stamp used by the post office.
By 1869, Ashburn had a stagecoach to nearby hamlets, a church, school, three stores, two hotels, several blacksmiths and wagonmakers, and daily mail service. The Burns Presbyterian Church was central to the community and held services in the original building from 1857 until a fire destroyed it in 1967. A new building was put up in 1968 and still stands today, with an addition and renovation most recently completed in 2012. Another building still standing is the Ashburn schoolhouse, built in 1861. In 1967, the building was converted into the Ashburn Community Centre and was designated a cultural heritage property in 1984.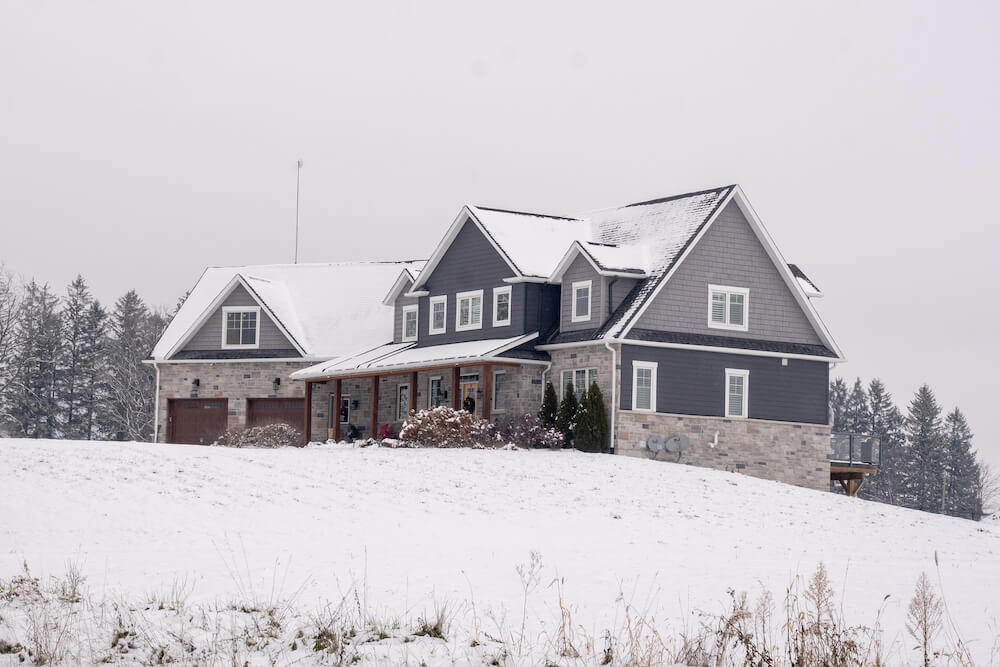 Ashburn's housing stock is varied because of its long history and prominence. Most are detached, grand homes with older homes built in a farmhouse style. Newer houses in the neighbourhood tend to be luxury custom designs. The hamlet is part of the Oak Ridges Moraine Rural Settlement Area and, as a result, development is limited due to the 2001 Oak Ridges Moraine Conservation Act.
The neighbourhood's hub is the Ashburn Community Centre, built in 1861 and operated as a schoolhouse for 105 years. When the school closed in 1966, it was sold to the Township of Whitby for two dollars. It was transformed into the community centre in 1967 with the addition of a kitchen on its west side. The building's history led to its cultural heritage property designation in 1984.
The Ashburn Community Centre Board organizes events and celebrations for residents. Annually, Canada Day festivities are held in Ashburn Park and have been for over 25 years. It began as a small, word-of-mouth event that blossomed to include a barbeque, vintage car show, games, vendors, horse rides, live music, and more.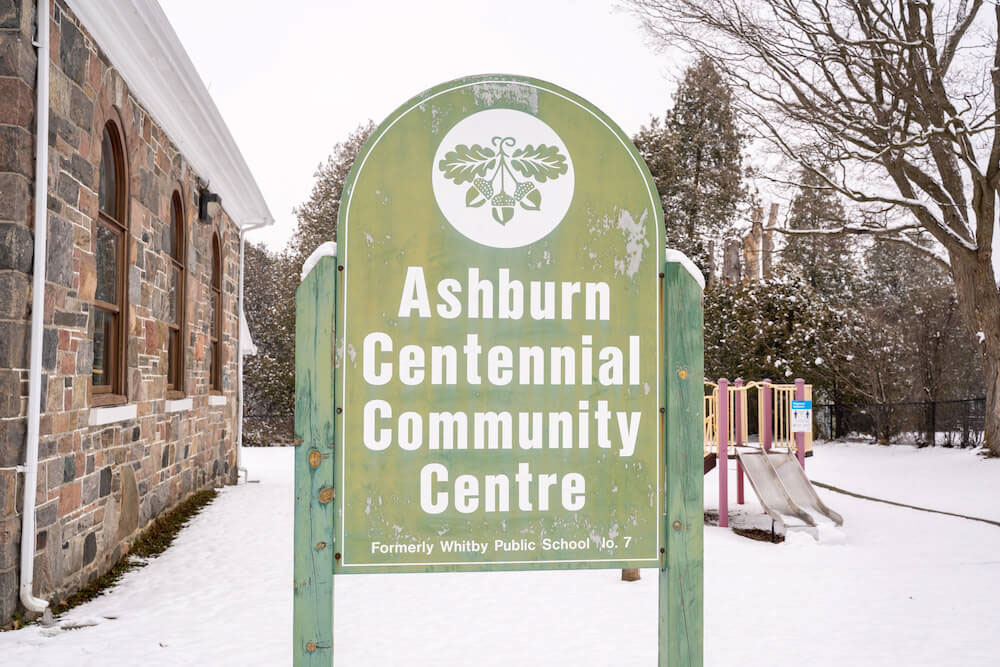 The boundaries of Ashburn do not include many shopping options, but residents visit the nearby White Feathers Country Store on Myrtle Road West for many of their needs. It is the largest country store in Durham and has been open since 1988. The store sells farm-fresh chickens, eggs, produce, and baked goods while featuring locally hand-made wood products, home decor, clothing, and other items. Every weekend, they boast the best and biggest Apple Fritter in the region and invite everyone to join them for a fun and delicious experience.
Locals can drive south on Ashburn Road into the Brooklin neighbourhood to accommodate most other needs. Along Highway 7, shoppers can find an abundance of stores for groceries, clothing, dine-in or take-out food, self-care services, and more.
The Royal Ashburn Golf Club is an icon for the area, and within the club is Butler's Pub & Grill. The pub's name is a nod to Ashburn's origins and is the only restaurant in the neighbourhood's borders. Butler's Pub & Grill serves locally sourced ingredients prepared in-house for breakfast, lunch, and dinner. It's an excellent stop for a casual meal following a round of golf or special event, and the pub can accommodate group bookings of up to 80 guests.
As a part of the Oak Ridges Moraine, Ashburn has beautiful and scenic views of nature throughout the neighbourhood. Much of the surrounding area is protected because of identified vulnerabilities and endangered species resulting from destroyed or degraded habitats. Restrictions laid out in the Oak Ridges Moraine Conservation Act limit further development of the area, ensuring residents will enjoy the peace and natural beauty for years to come.
The Ashburn Community Park is a central gathering point for the neighbourhood. Located off Ashburn Road a couple of blocks north of Myrtle Road West, it features a baseball diamond and playground with wide-open space between them.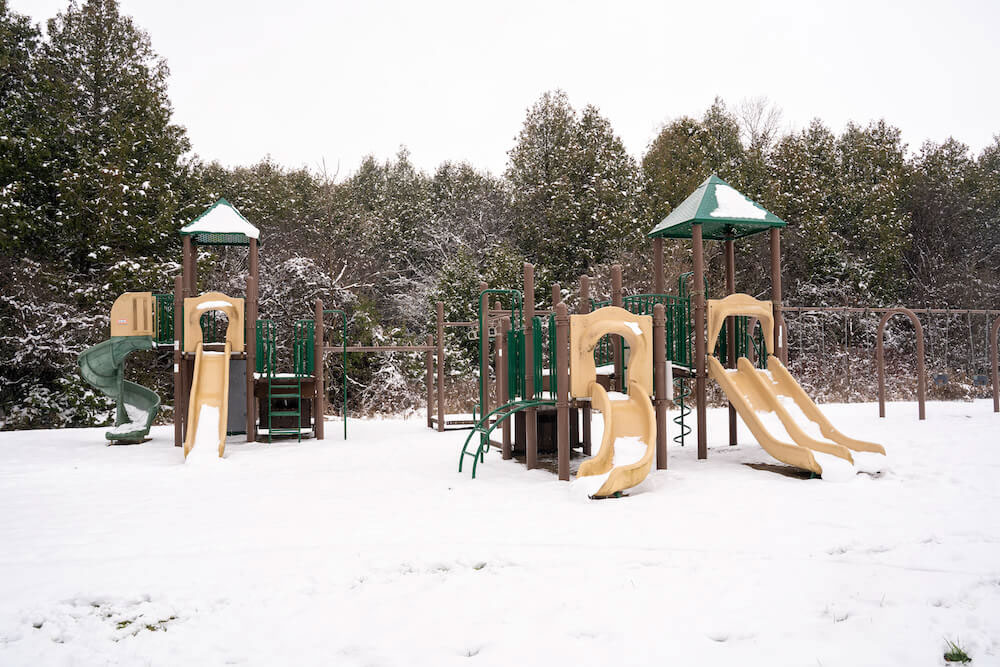 While residents revel in the remote location of the neighbourhood, they still have access to fun activities that people travel to enjoy from all over the Greater Toronto Area. The Royal Ashburn Golf Club offers a picturesque course, memberships, tournaments, an academy, and one of the most unique venues in Whitby for weddings and special events.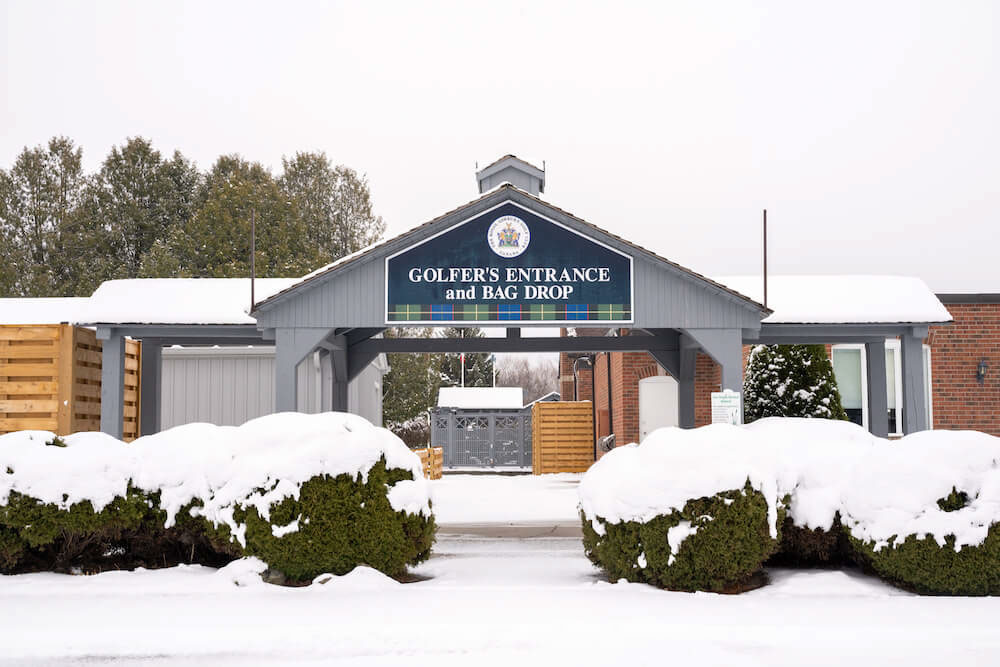 Named after the late founder of the local WindReach Farm, Alexander J. Mitchell Equestrian Centre features a winterized indoor riding arena. The facility is the Ontario home of Can Praxis, a program funded by Wounded Warriors Canada that uses horses to help military members recover from post-traumatic stress disorder and reconnect with family.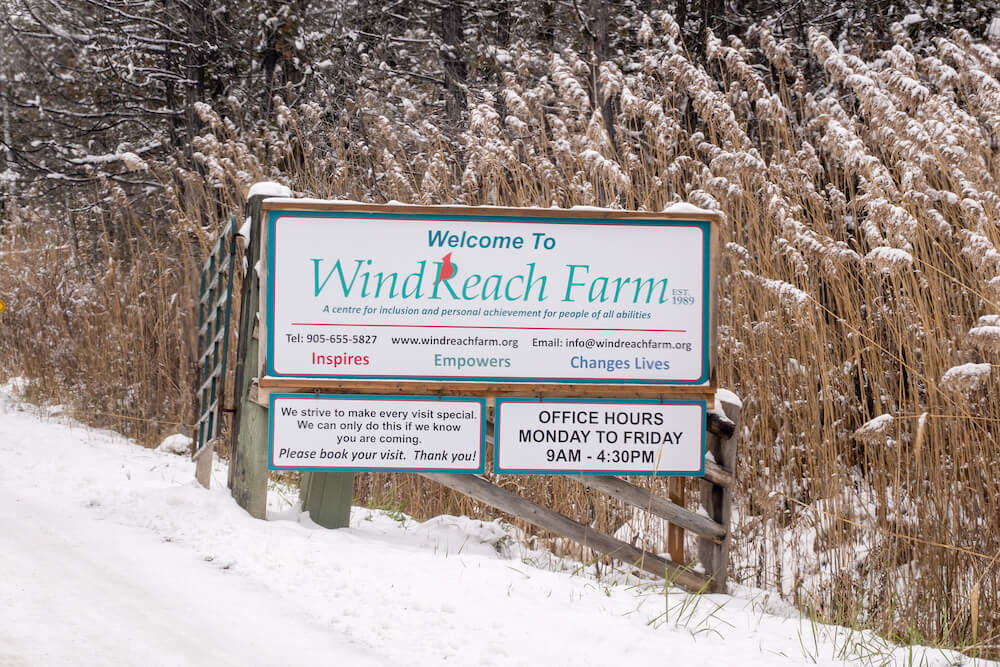 Ashburn is easily accessible by taking either Highway 7 or 12 north from the 401 and is close to the 407. Any route will take travellers into Downtown Toronto in about 45 minutes, depending on traffic conditions. There are no public transit options within Ashburn, but the nearby Brooklin neighbourhood has buses that can take commuters into Union Station in roughly two hours.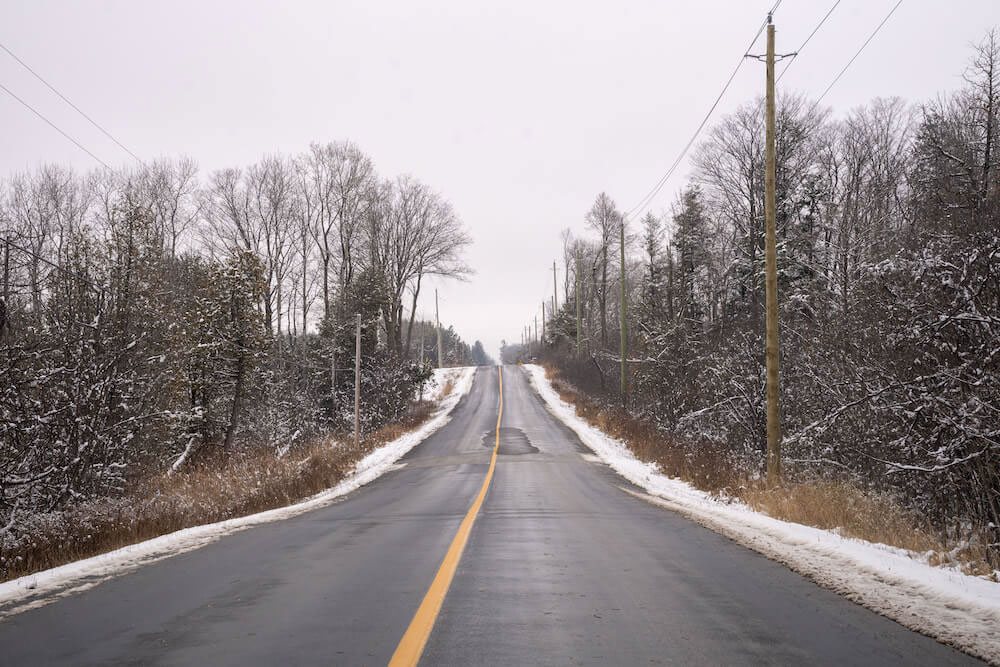 The lives of residents in Ashburn may be quiet and remote, but their proximity to amenities and activities means they are not burdened by isolation. This small hamlet on the edges of Whitby is full of history and marvellous views that will remain so long into the future.
Frequently Asked Questions
What is Ashburn, Whitby, known for?
The hamlet's long history and remote location give it its unique character.
Why is it called Ashburn?
Named in 1850, it was a reference to a local, prosperous potash business.