University of Toronto-St.George Campus, Neighbourhood Guide: Back To School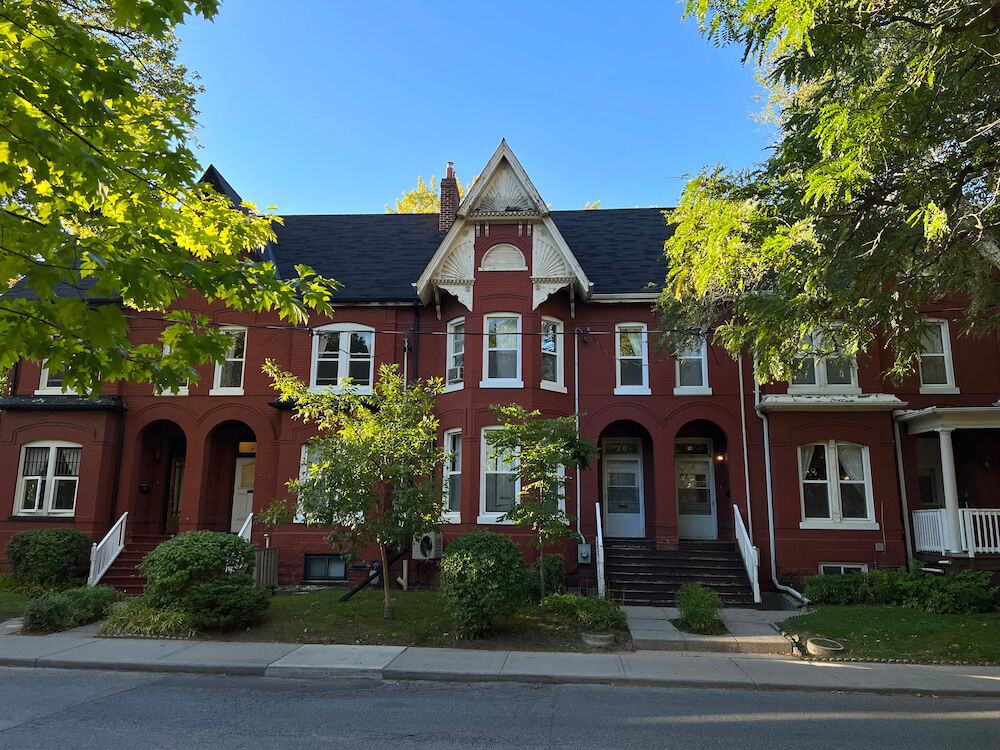 Image of University of Toronto-St.George Campus
Neighbourhood At a Glance: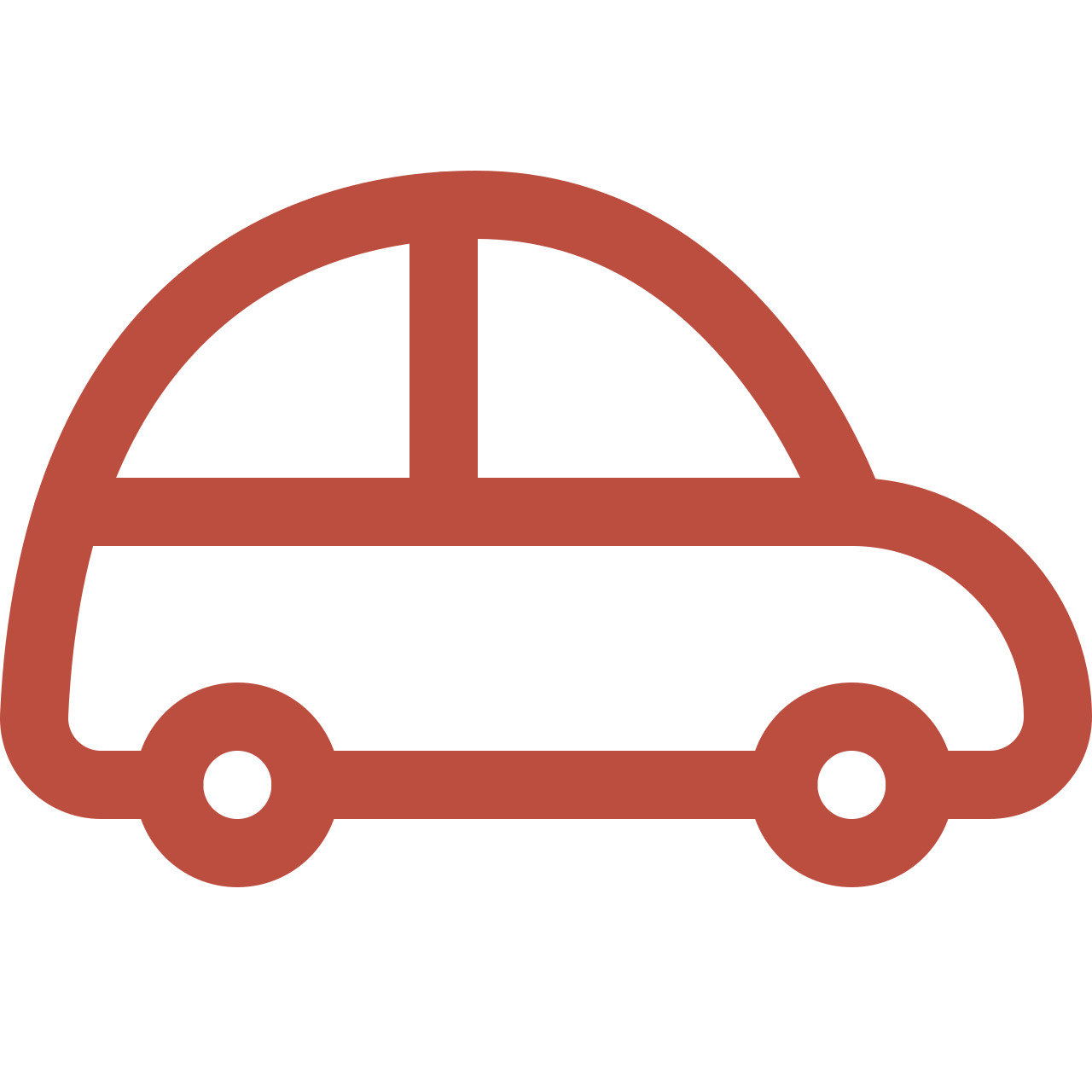 Average Commute Time
Union Station can be reached in about 10 minutes by car and public transit.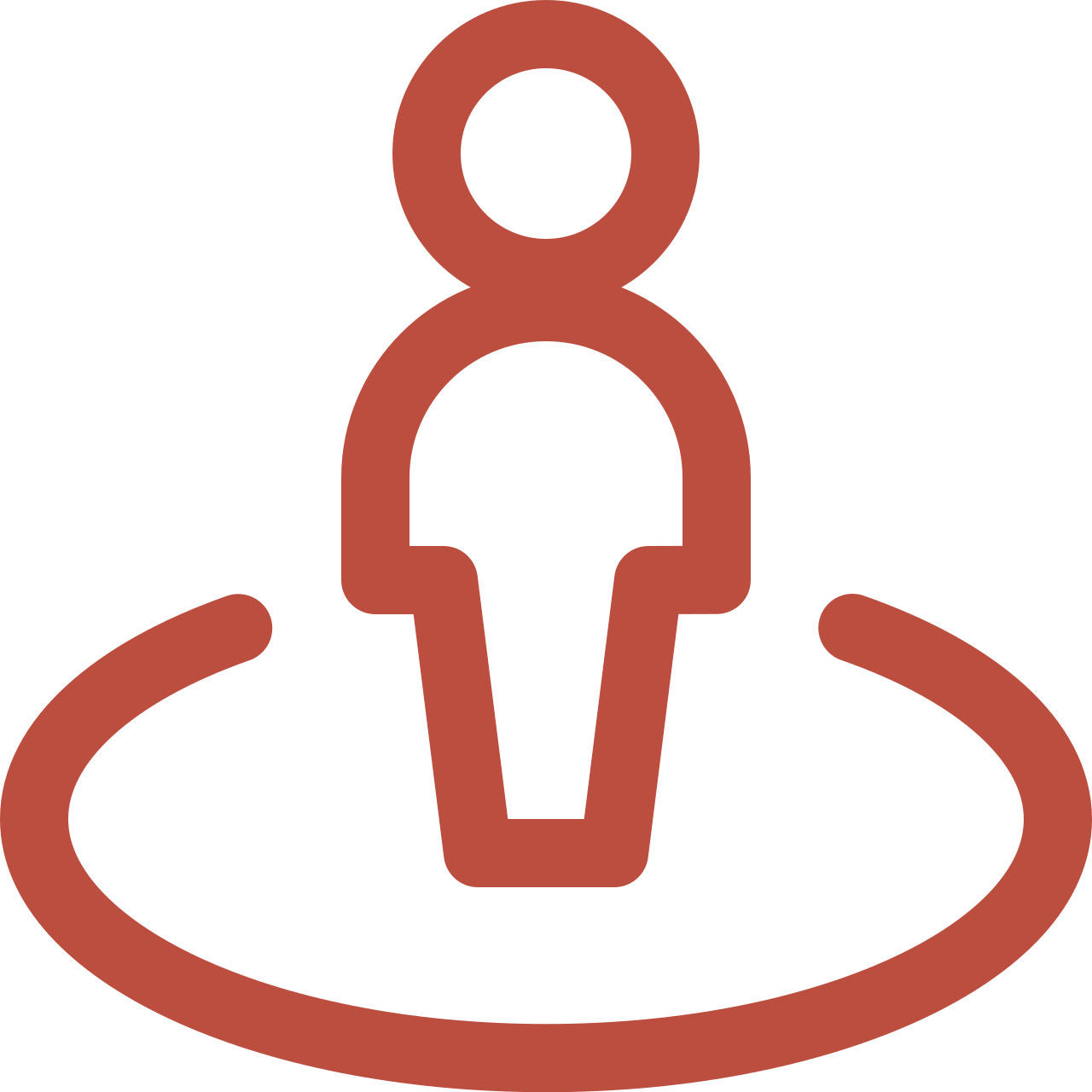 Lifestyle
Student-oriented living with an emphasis on walkable, traffic-free commuting.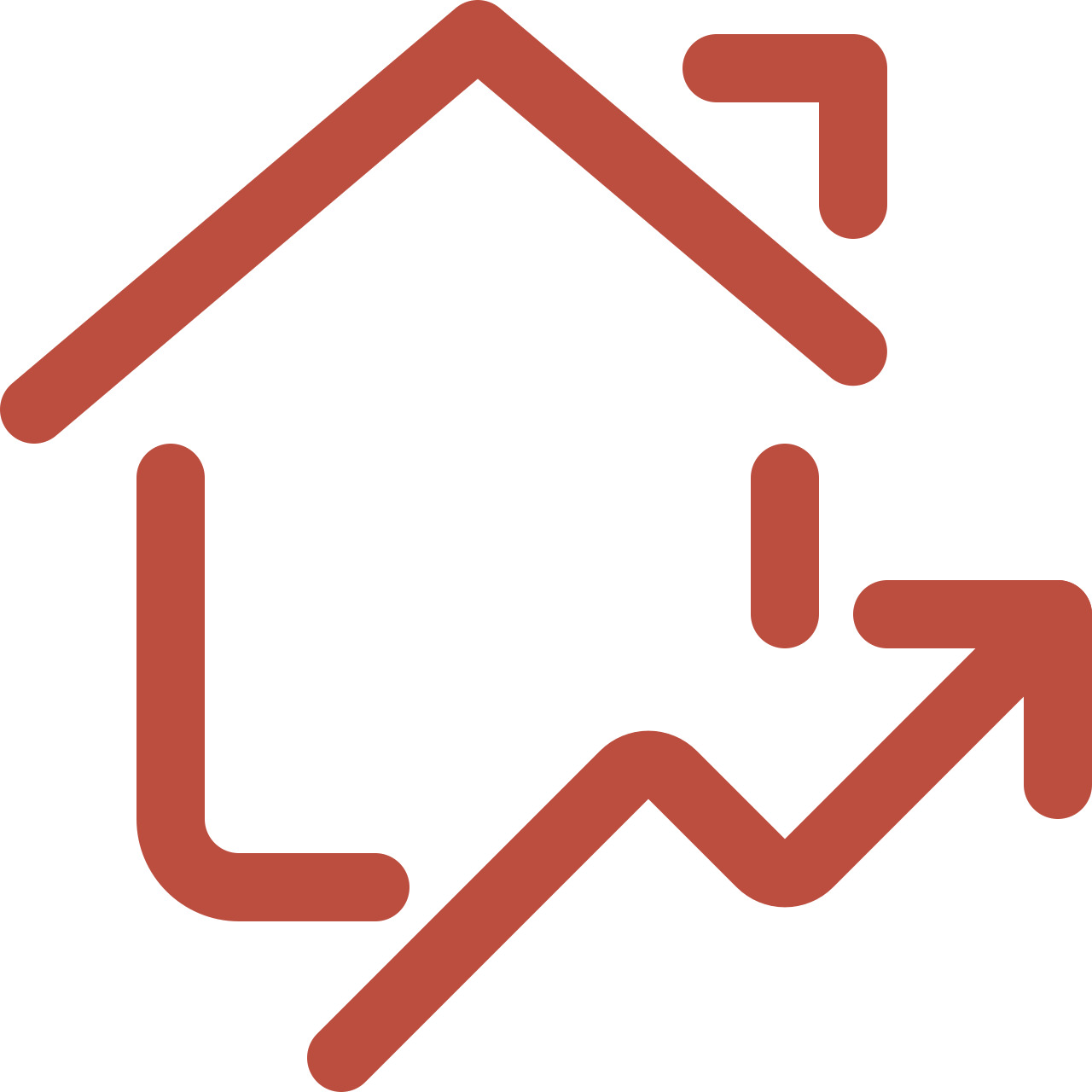 The Housing Market
Mainly restricted to student housing with some apartments available to rent.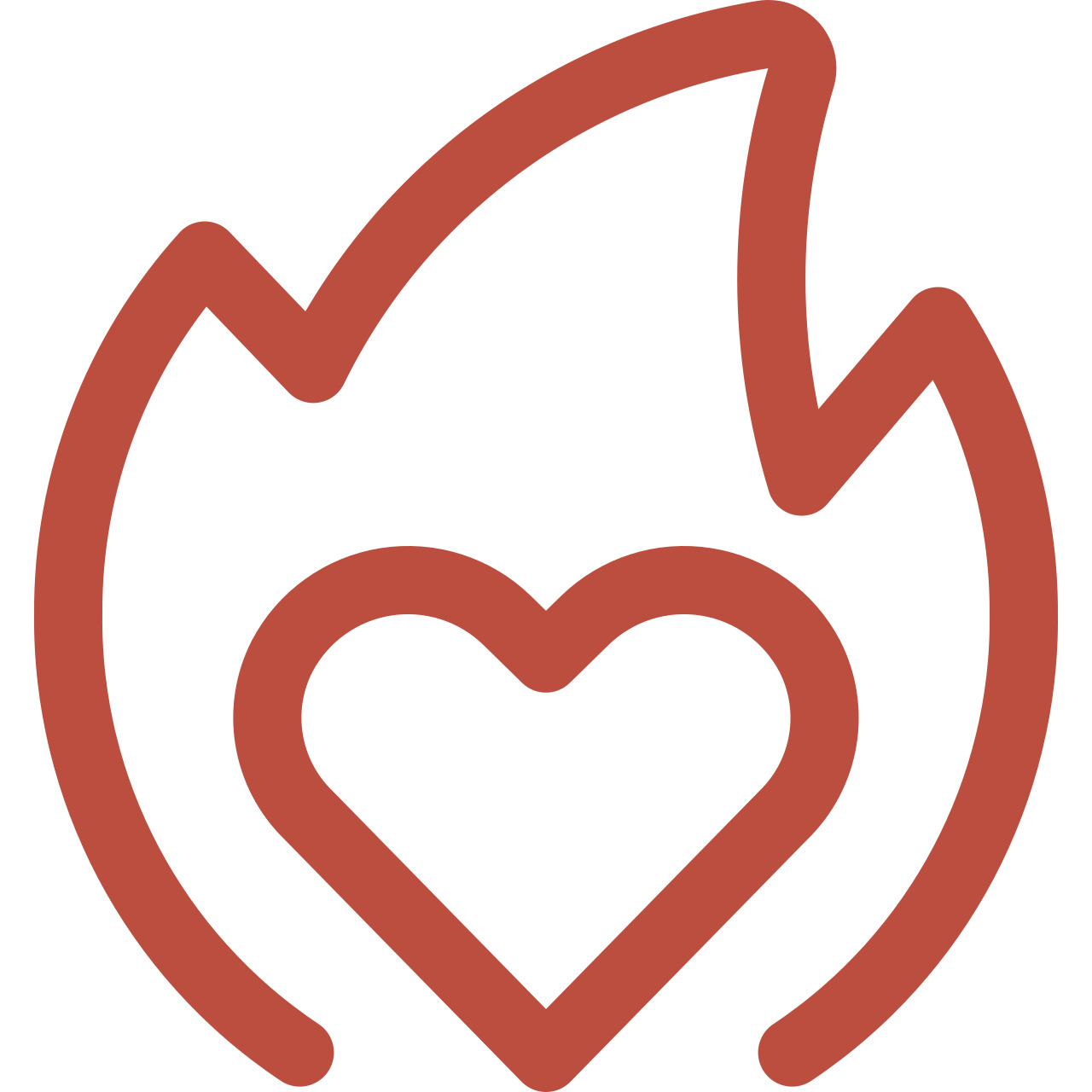 What You'll Love
Impressive architecture, natural spaces, and access to world-class libraries.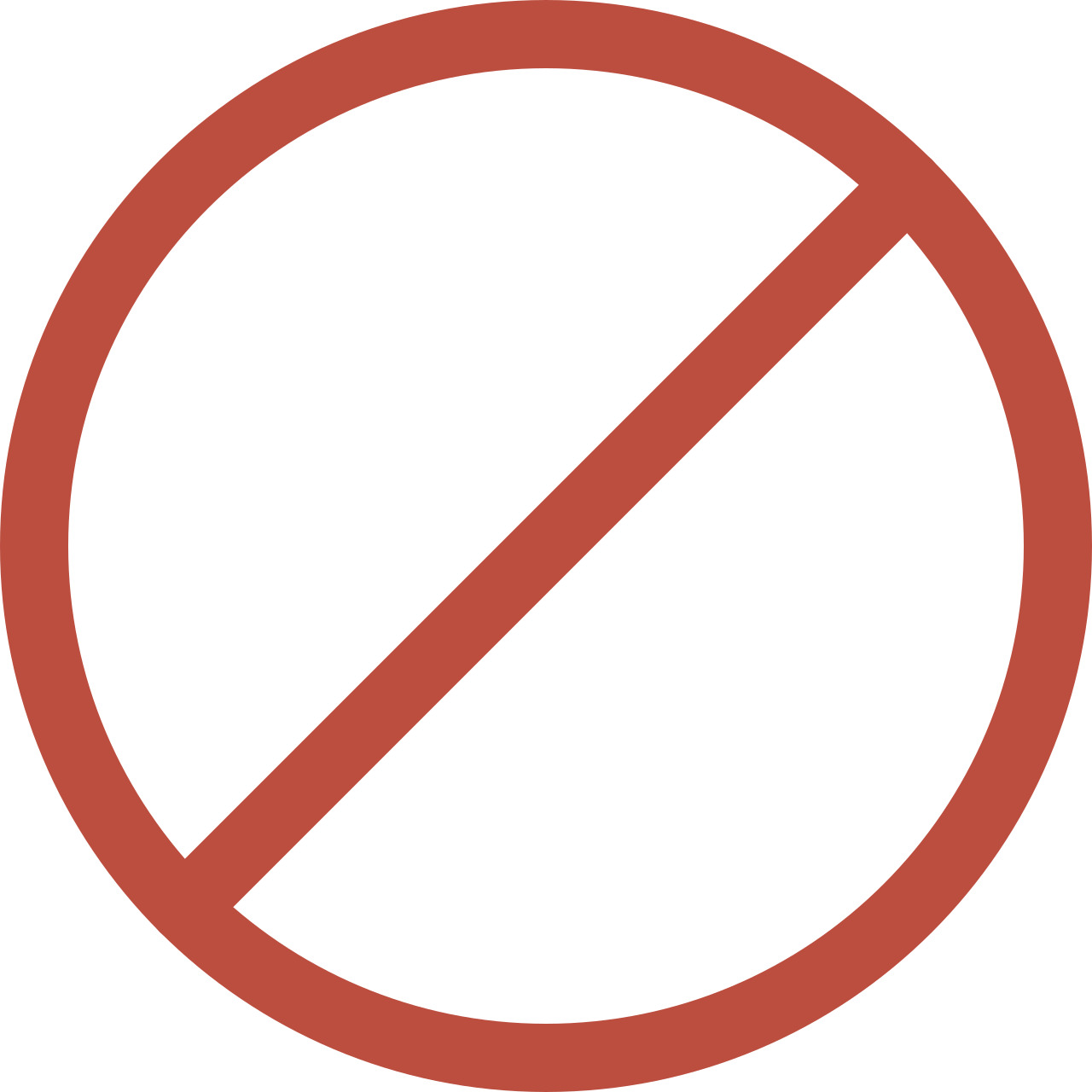 What Not To Expect
There aren't many large-scale restaurants or any clubs on the university campus.
Are you feeling nostalgic for your school days? Maybe it's time to visit the University of Toronto-St. George Campus. This impressive area has some of Canada's most stunning architecture around every corner. There are restaurants and galleries to last you for days, and the natural spaces on campus are both expansive and gorgeous. The bookstore on College Street is an interesting spot to buy books and branded clothing, and you're not far from exciting shopping on Bloor Street West and Yonge Street. Take your time in exploring one of Canada's oldest educational institutions.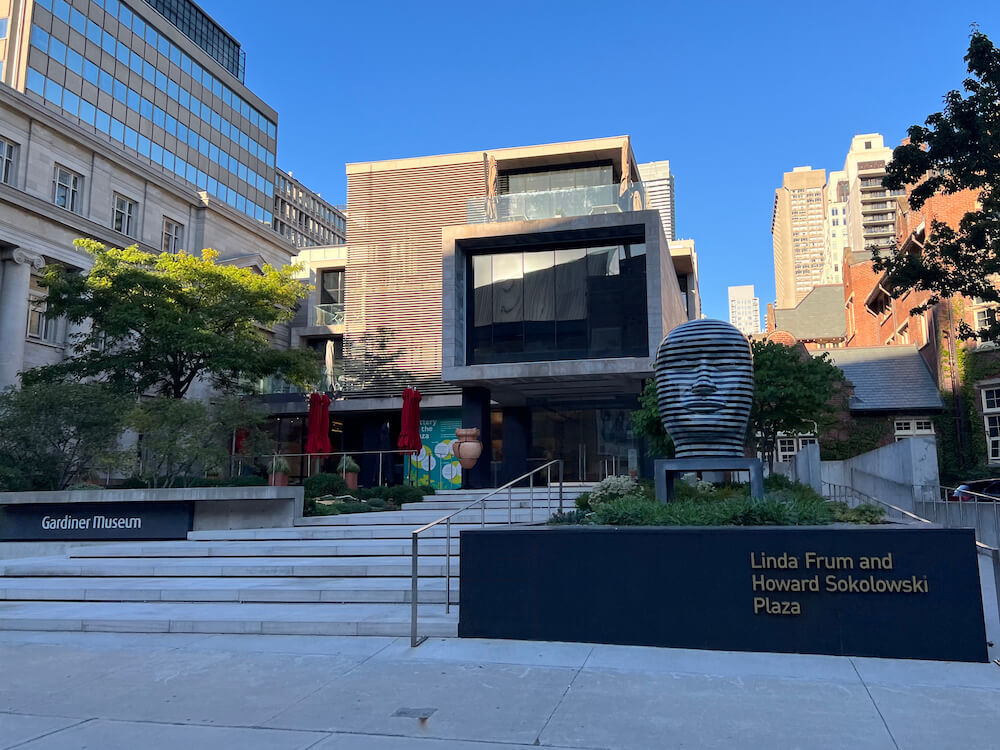 In the early 1800s, there were no colleges in Upper Canada. This changed when, in 1827, King George IV issued a charter to form an educational institution called King's College. At first, King's College was a religious institution mainly attended by the British colonial elite. In 1849, a push toward secularization resulted in the renaming of the college to University of Toronto (U of T), officially severing its ties with the church. Over the next few decades, other faculties were added to the institution, including the faculty of law in 1887 and the faculty of dentistry in 1888. Women were first allowed to attend the university in 1884, and it added satellite campuses in Mississauga and Scarborough in the mid-1900s.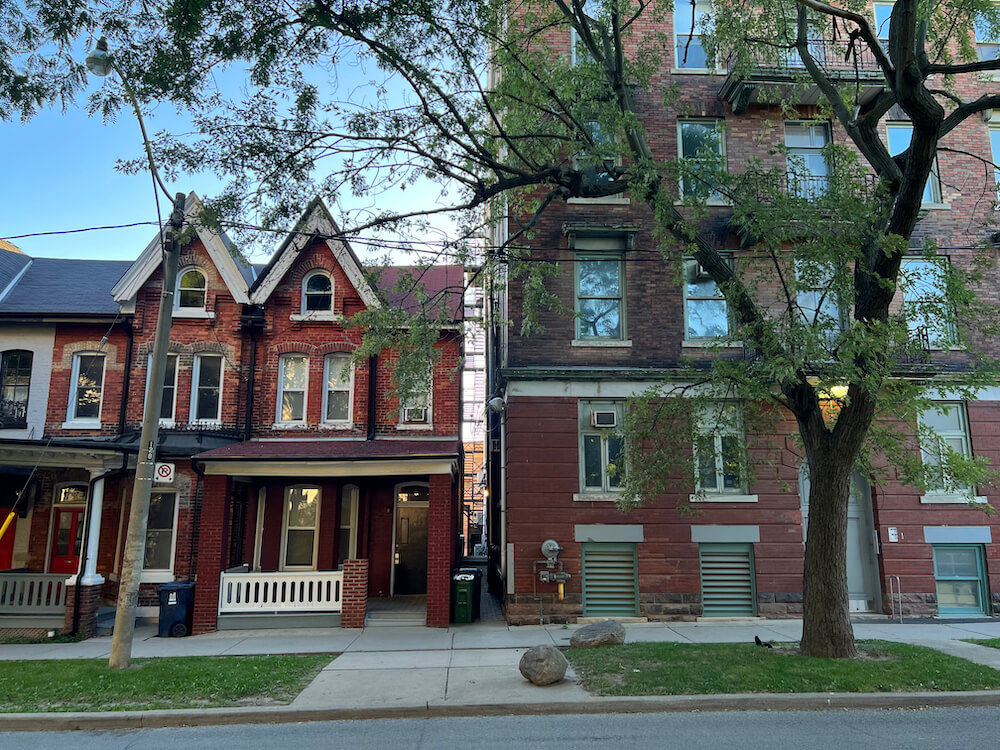 Many buildings on St. George campus reflect Gothic Revival architecture. One example of this style is found in the Soldiers' Tower, erected after the Great War. This stone clock tower stands at nearly 44 metres, has stained glass windows and also has four spires emerging from its roof. One of the University's major landmarks is Convocation Hall. The design of this massive building was inspired by Edwardian Baroque architecture with an emphasis on principles of proportion, symmetry, uniformity, and geometry. The Hall has a radial design with a large glass oculus on the inside allowing natural light into the building.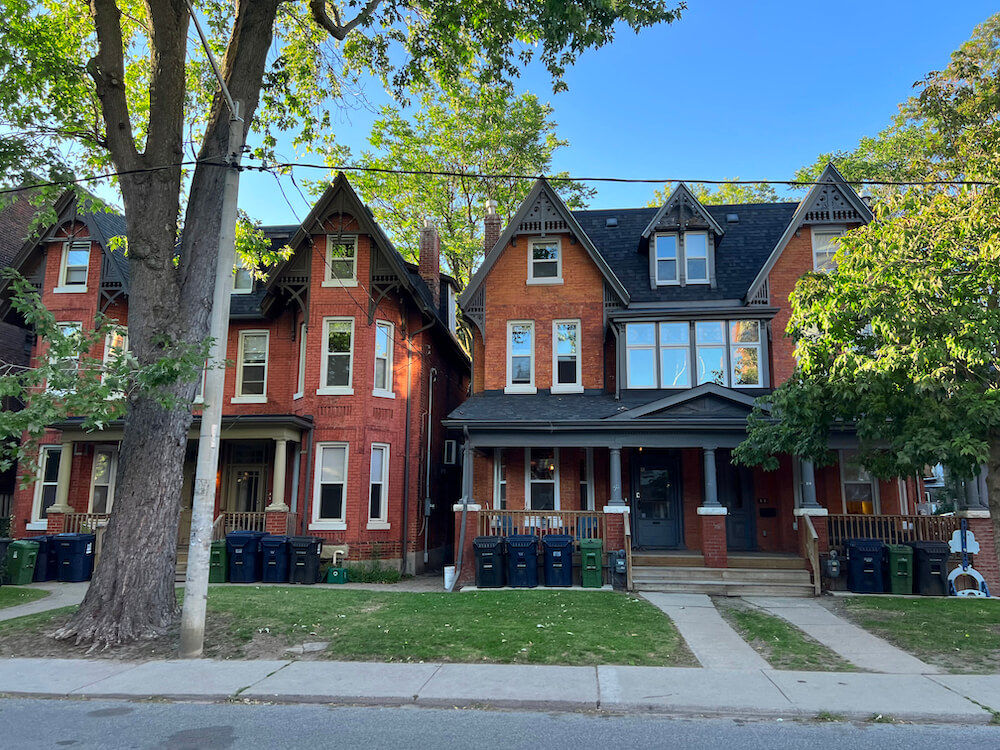 Things to Do in University of Toronto – St George Campus
One of the largest galleries on St. George Campus is the Art Museum at the University of Toronto. The museum presents a year-round program of exhibitions and events. The gallery features artwork made by U of T students, Toronto artists, and the work of international creators. Its collections feature both modern artwork and pieces from the 15th century and beyond. The University also hosts several public talks throughout the year. These events feature both professors from U of T and from around the world, giving the public a chance to appreciate academic-level research without the need for enrolling in a degree.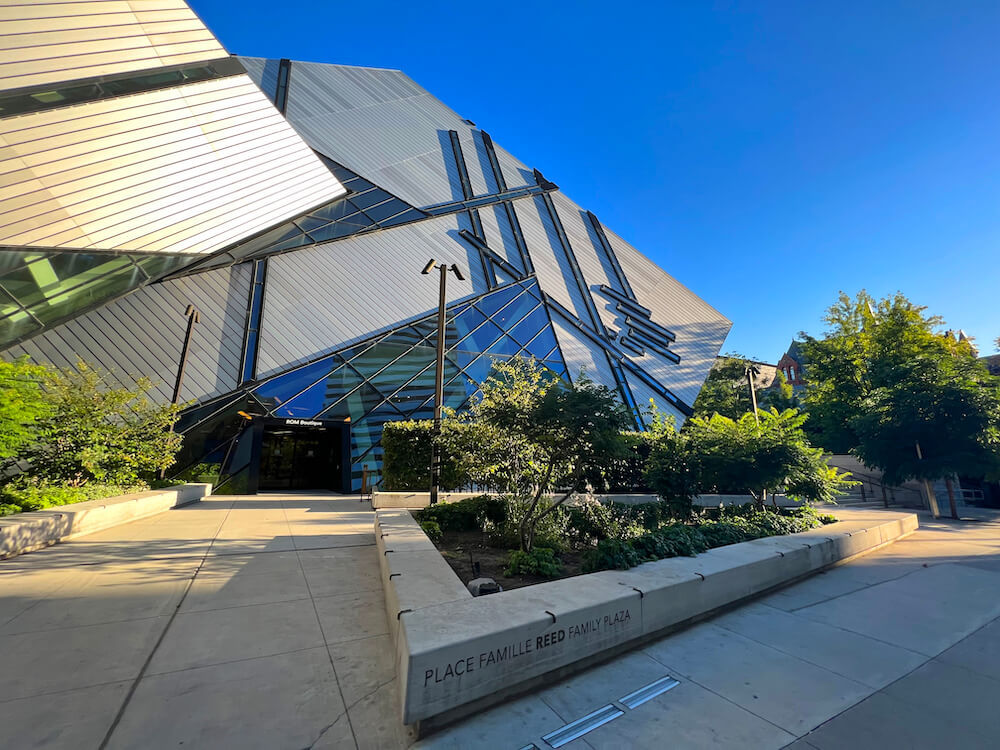 The largest store on St. George Campus is the U of T Bookstore. This is where students buy their course materials, and there is also a wide selection of non-academic related books. This store also sells U of T-branded clothing and lifestyle products like water bottles and mugs, travel accessories, jewelry, watches, and sportswear. Students and local shoppers normally leave campus to find their everyday groceries or other products. There are stores on Bloor Street West to the north of the campus including many luxury brands like Louis Vuitton and Prada. East of campus, on Yonge Street, you will find more affordable stores and boutiques.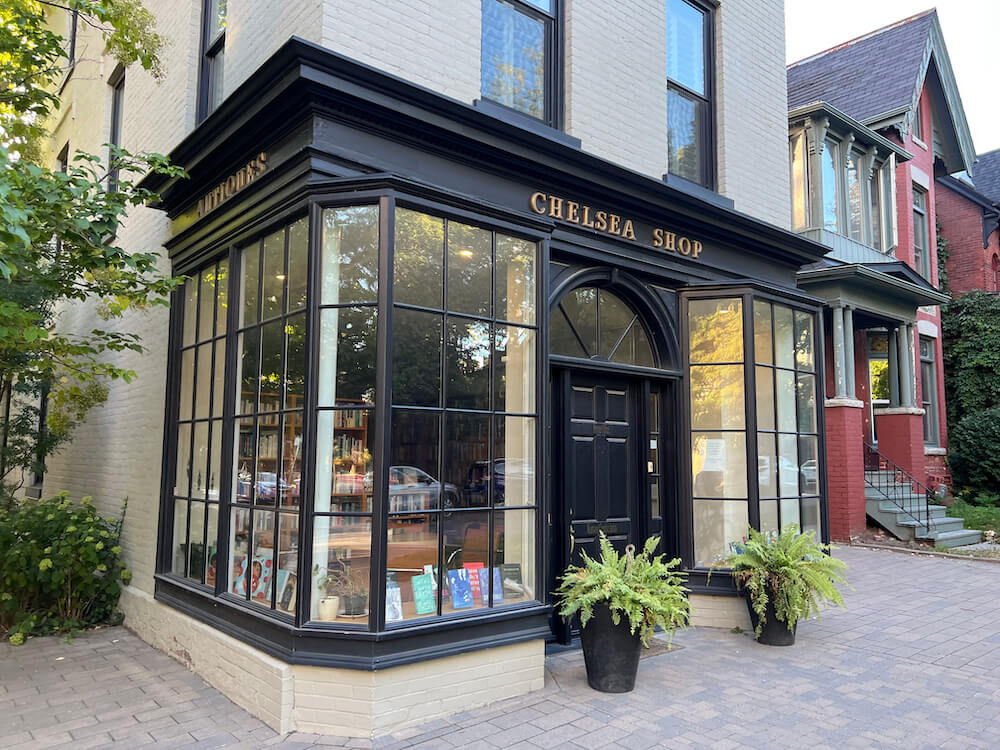 Clay Restaurant is part of the Gardiner Museum on the north side of campus. This open concept restaurant has large windows and a design inspired by the museum's ceramic focus. The menu includes seasonal, local fare with salads, omelets, fish and chips, and many other dishes. The Art Museum at the University of Toronto also has a restaurant attached to it called the Gallery Grill. This venue features large hardwood furniture in an elegant setting within U of T's Hart House. This restaurant's large and spacious venue is the choice for social and corporate events, celebrations, weddings, and group dining.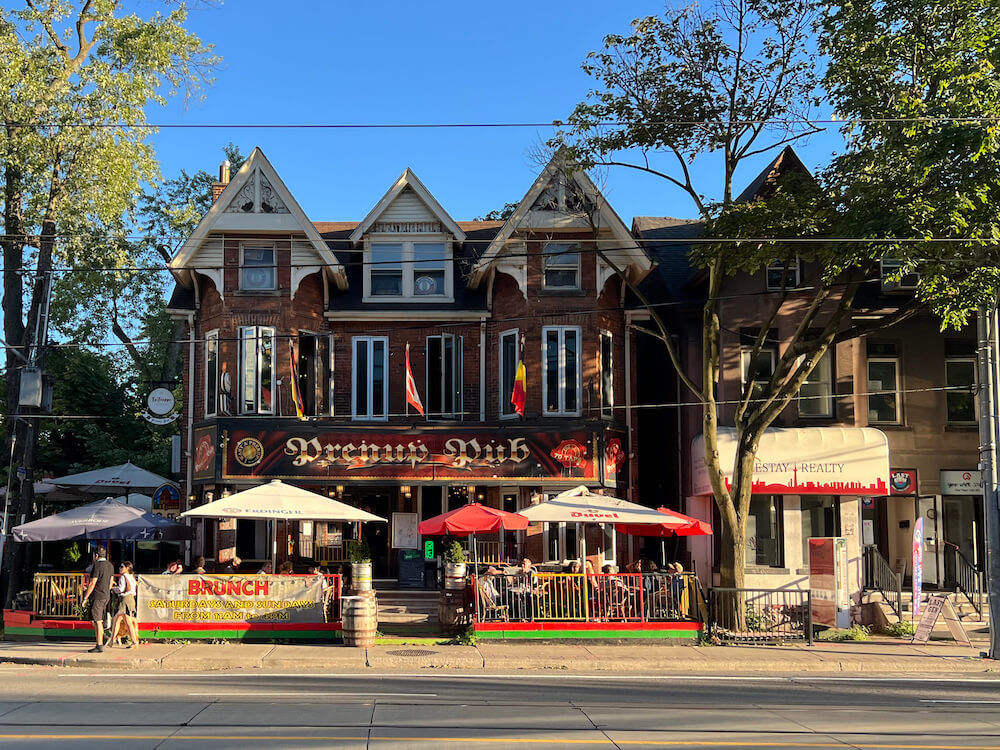 Queen's Park is the largest natural area sitting at the centre of St. George campus. Opened in 1860 and named after Queen Victoria, the park houses the Legislative Assembly of Ontario. Paved pathways run around and throughout the park, and there are also many sculptures serving as memorials to various causes. One war memorial is the Northwest Rebellion Monument. This bronze monument commemorates the Canadian militia and North-West Mounted Police that fought during the Métis Rebellion led by Louis Riel. There are several other natural areas around St. George Campus, including Front Campus inside King's College Circle, a large field where students gather for convocation and recreation.
Philosopher's Walk is a meandering, tranquil, tree-lined path on the campus that leads north to Bloor St. You can enjoy a peaceful lunch on one of its many benches before heading off to class or work.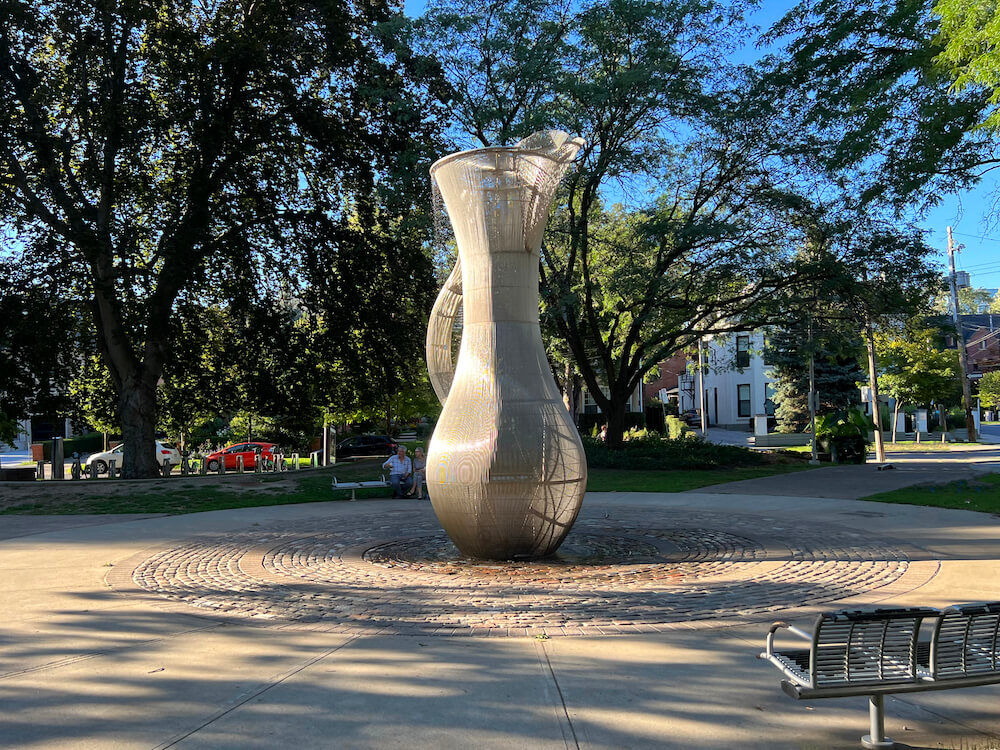 U of T's St. George Campus has many athletic facilities. These facilities are for both its competitive varsity athletes and students who want to stay in shape or practise recreational sports. One of the newer facilities is the Goldring Centre for High Performance Sport. Completed in the fall of 2015, it is a 2,000-seat indoor arena facility. Students using the gym can play basketball, volleyball, and other sports. They can also make use of a state-of-the-art strength and conditioning centre, sports medicine clinic, and fitness studio. Another well-known campus gym is Hart House Fitness Centre. This gym has a strength training room, a running track, a cardio room, and a pool.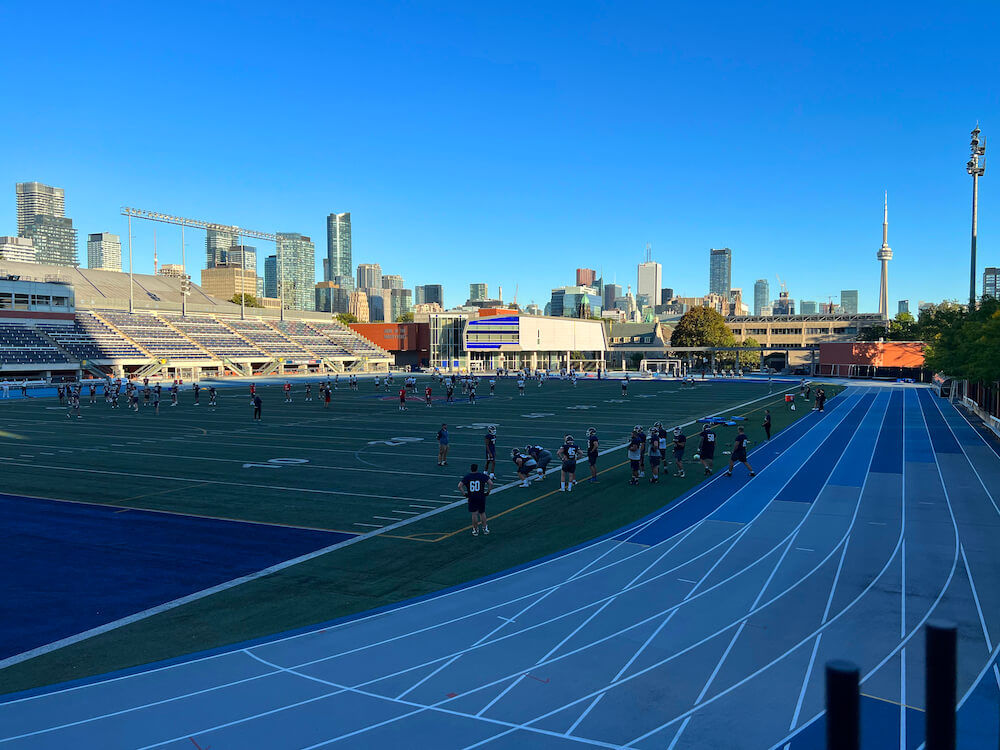 U of T's St. George Campus is very close to downtown Toronto with subway stations, streetcar lines, and buses within walking distance. For people heading south to the downtown core, one of the fastest routes is walking to Museum subway station on Queen's Park Crescent West. This is a stop on the north/south University-Yonge subway line. Students may also walk to Bay Station on Bloor Street to go north or south on the Yonge portion of the Yonge-University line. When heading east, people can go to the St. George subway station to get on the Bloor-Danforth subway line. There are also streetcars on Spadina Avenue for people on the west side of campus. Commuters leaving the city in cars will drive south for 15 minutes to the Gardiner Expressway.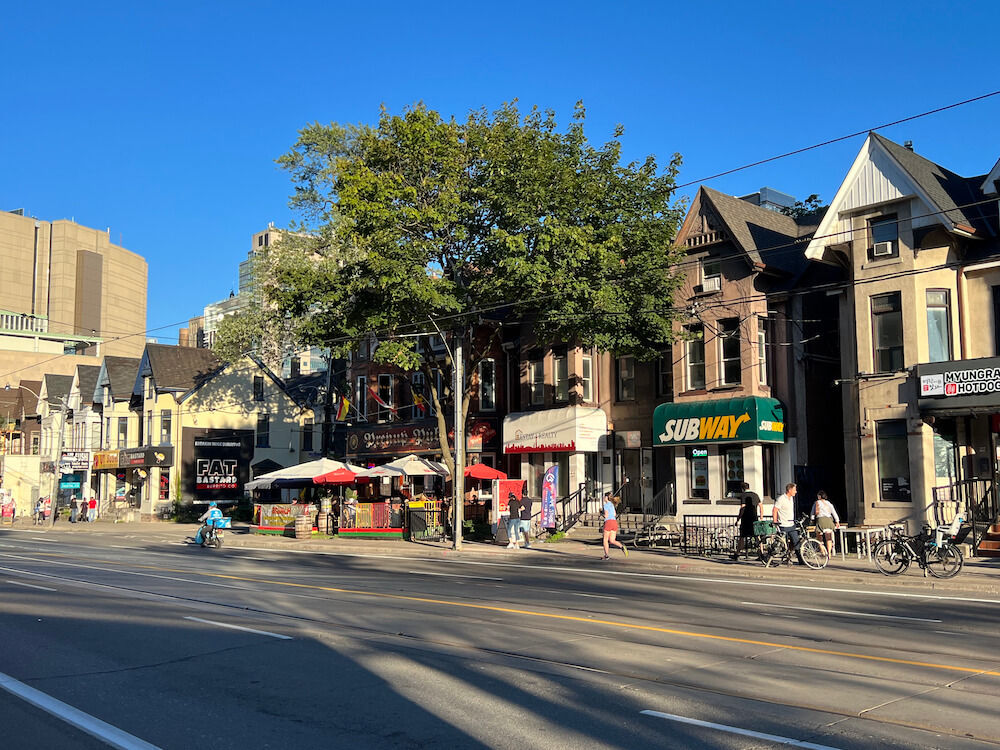 St. George Campus is a majestic place to learn for students and an interesting place to tour if you're a curious local or international traveller. The area is dotted with world-class museums featuring artwork from both local and international artists. There are also some exciting restaurants to try between your visits to the galleries. The architecture here is stunning with several styles on display. Also, if you're just looking for a green space to relax, play outdoor sports, or meet with friends, there are plenty of spacious areas on campus.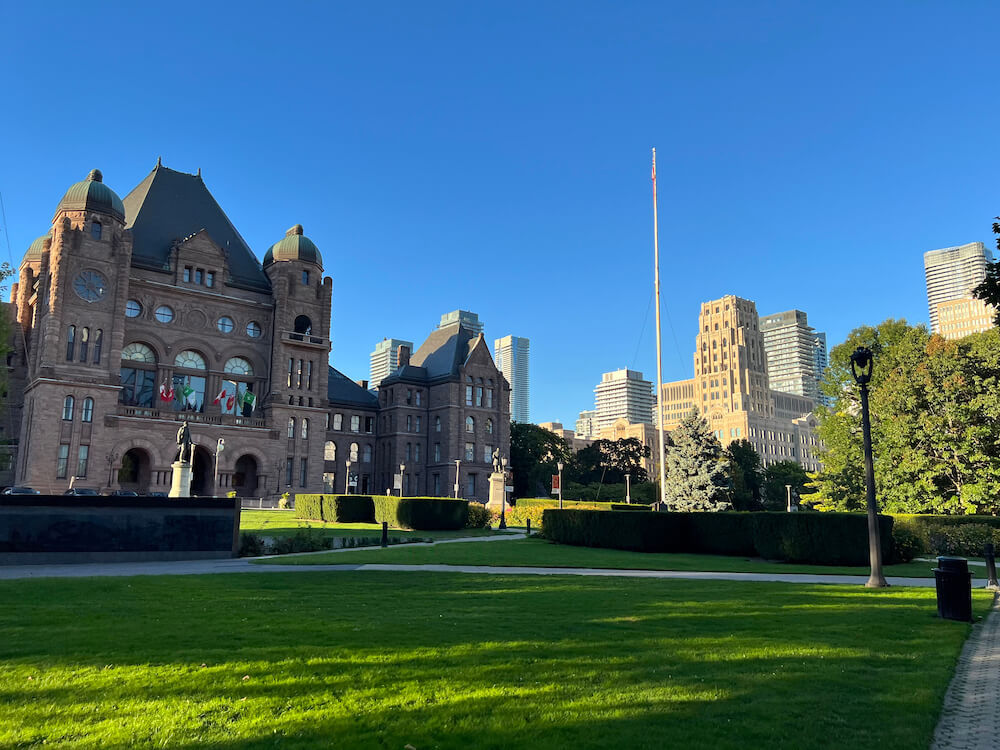 Frequently Asked Questions
What is St. George Campus, Toronto, known for?
This is one of Canada's oldest institutions for higher learning.
Why is it called St. George Campus?
It was named after St. George, the patron saint of England.