Scugog Ontario Neighbourhood Guide: Rural Living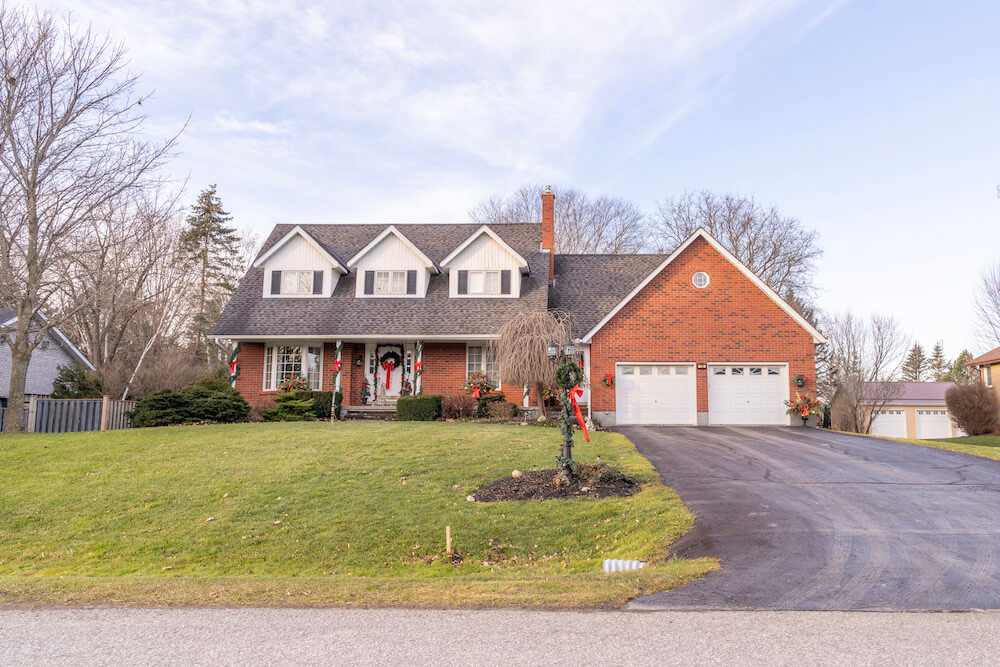 Neighbourhood At a Glance: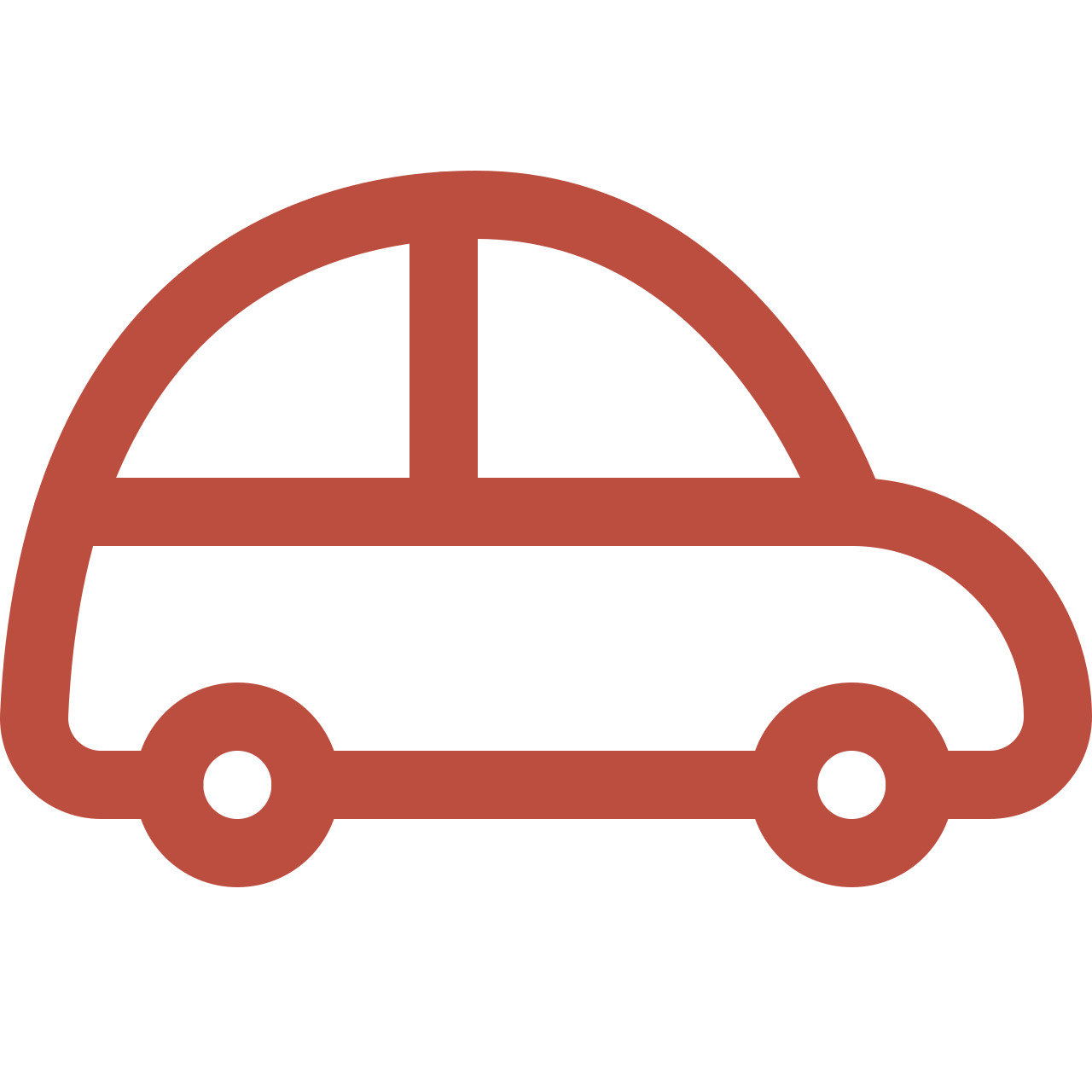 Average Commute Time to Toronto
Toronto can be reached in 50 minutes from Scugog.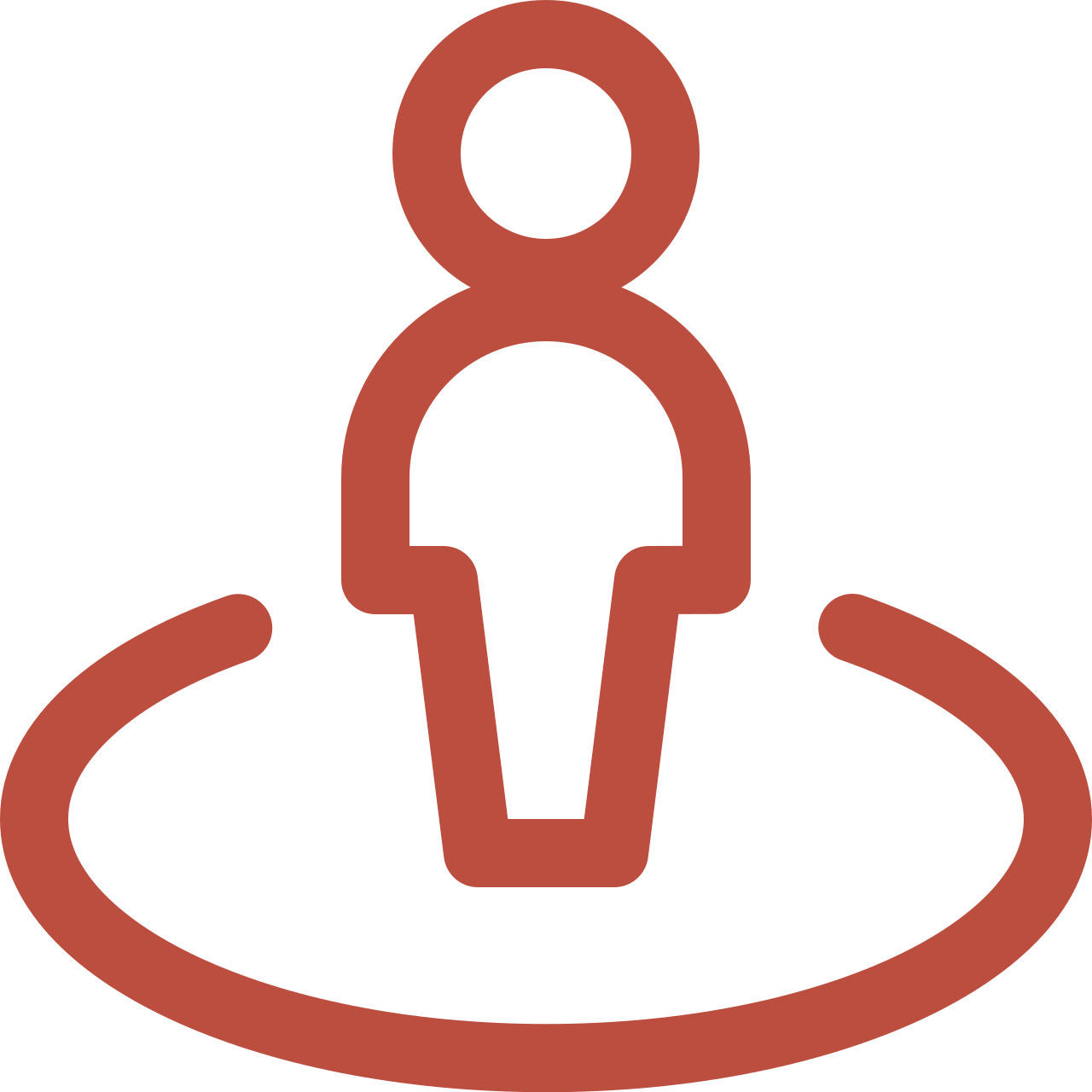 Lifestyle
The arts and culture of this area are evident in the memorable artwork.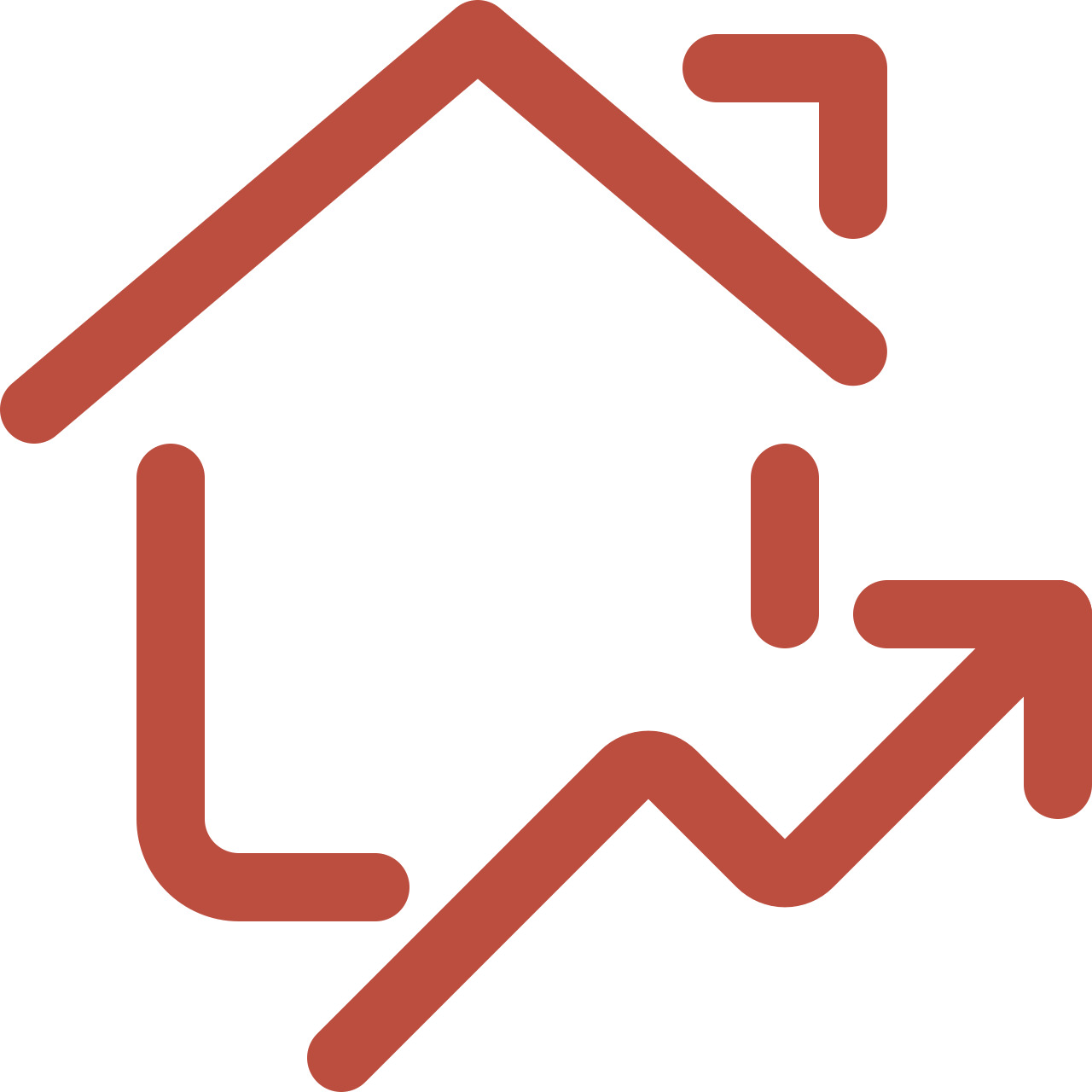 The Housing Market
Choose from historic farm homes set on acres of property or a new townhouse in Port Perry.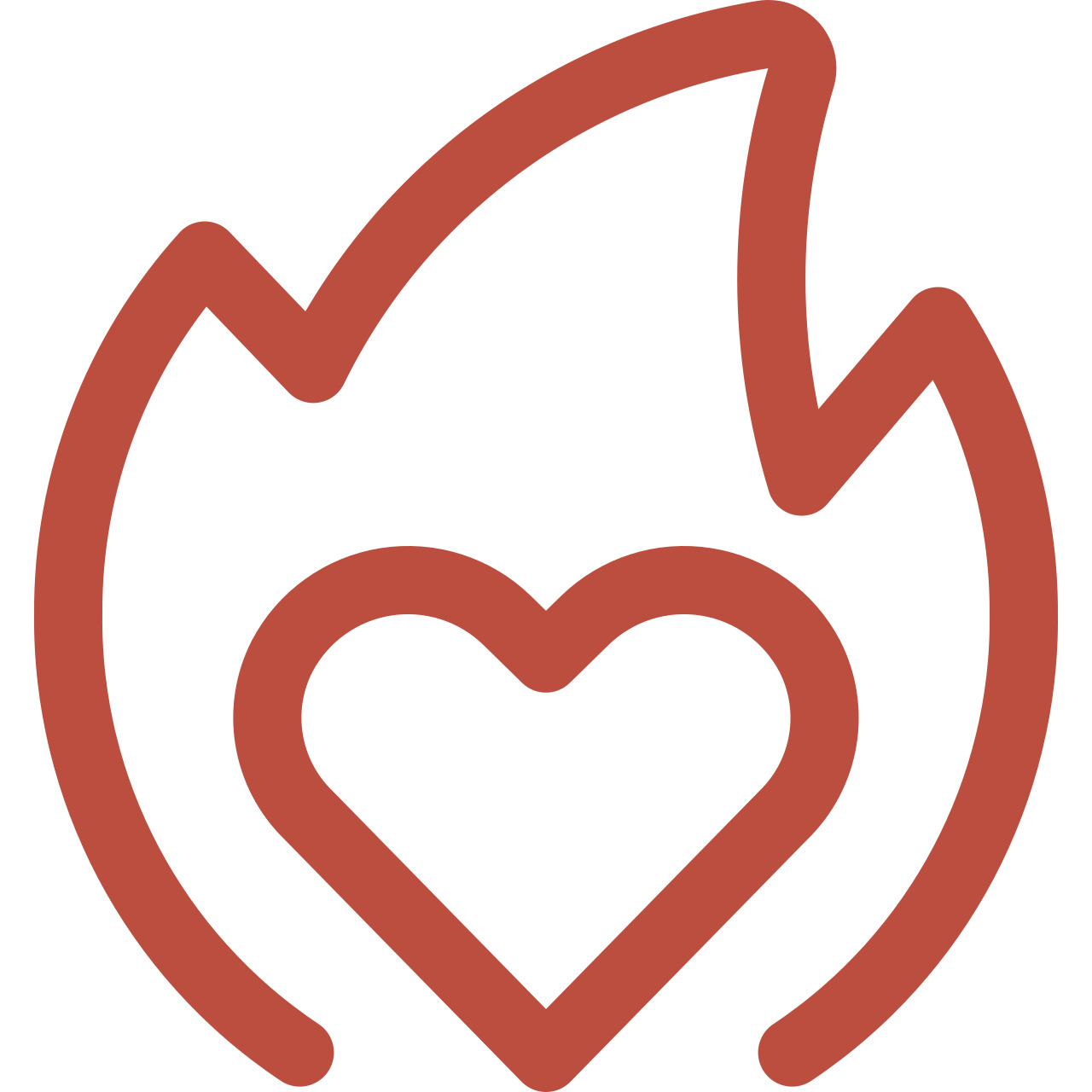 What You'll Love
You'll love the unique downtown shops, the theatre, and the memorable restaurants.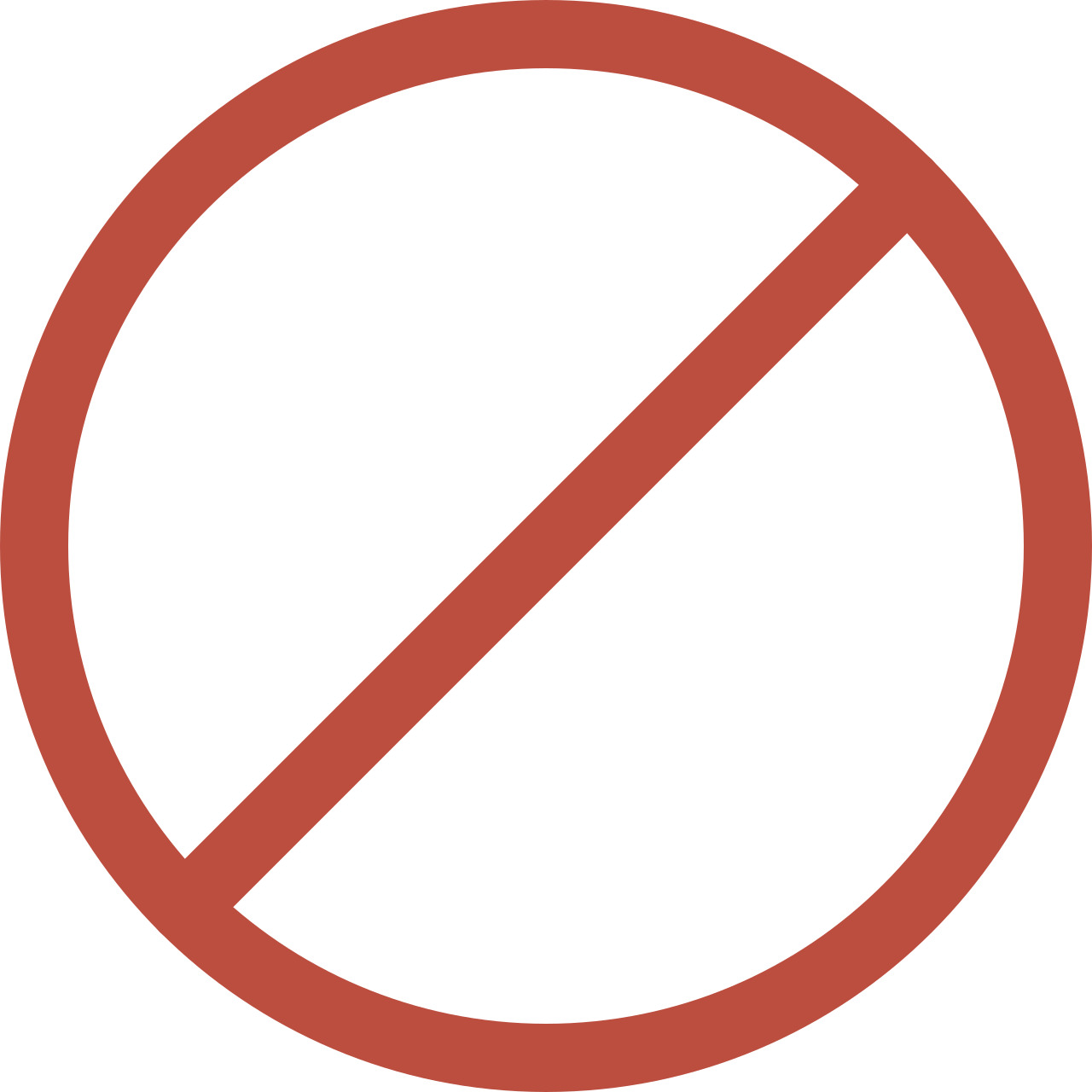 What Not To Expect
Don't expect large crowds and pricey homes.

Scugog is a township situated in south-central Ontario, about one hour northeast of Toronto and just north of Oshawa. Scugog's more populated area is Port Perry, with hamlets scattered around the surrounding countryside including Blackstock, Cedarshores, Greenbank, Manchester, and Seagrave, among others.
Port Perry can provide a memorable summer day browsing the unique downtown shops, attending the theatre, or dining in one of the memorable restaurants. This can be followed by a leisurely walk down the main street, leading to Scugog Lake, where a boat launch and a waterfront park provide a relaxing departure from busy city life.
Scugog's history can be traced back to the early Mississaugas First Nations peoples, who inhabited the shores of Scugog island in the 1700s. In the 1800s, new settlers arrived in the area, including Peter Perry, who is the namesake for the town of Port Perry.
Paying homage to the Indigenous people, the name Scugog is derived from the Mississauga word "sigaog," meaning "waves leap over a canoe." Today, the Mississaugas of Scugog First Nations continue to reside on their ancestral land.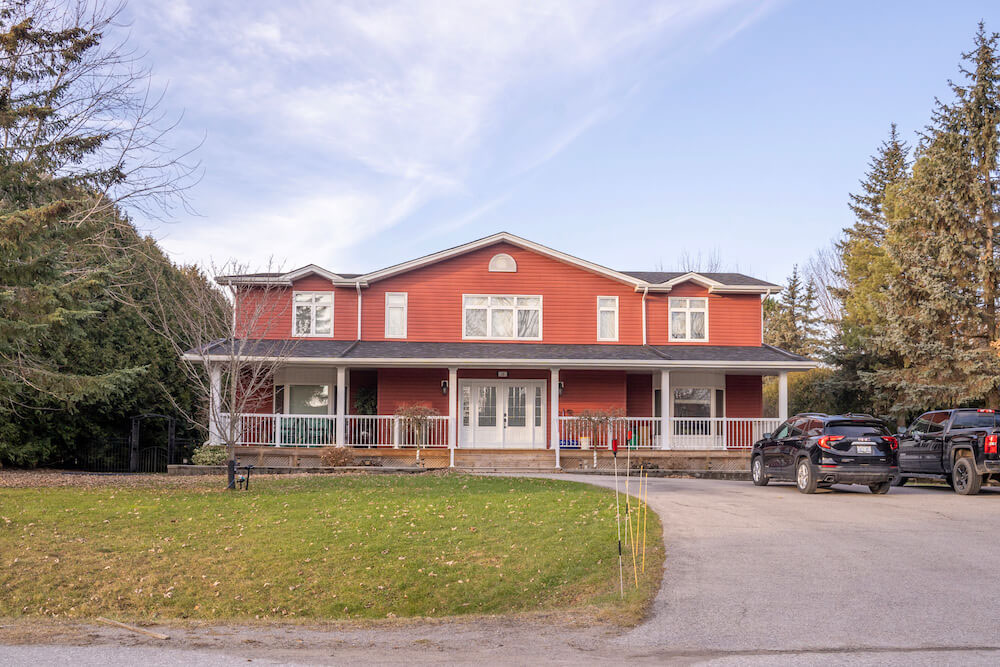 Scugog offers a wide range of homes, from historic farm homes set on acres of rural property to a new townhouse in a subdivision in Port Perry. This district offers homebuyers entry-level, single-family homes, townhouses, and condos in a variety of settings from the old to the new. Home prices range from $700,000 to $4.5 million for opulent estate homes located among the rolling hills of Scugog.
The Jeffrey Homes townhouse complex, known as West Scugog Village, features 37 new and luxurious townhouses ranging in size from 1,600 to 2,100 square feet situated in Port Perry. These homes will appeal to retirees or those who don't mind the one-hour commute to Toronto for work.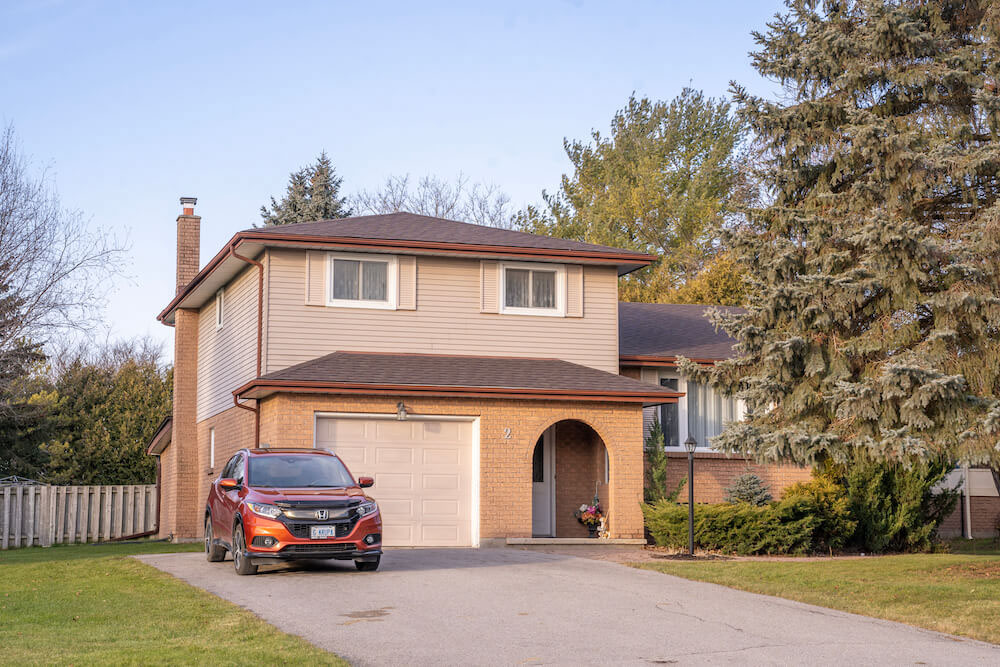 The arts and culture of this area are evident in the memorable artwork located in Port Perry. The Kent Farndale Gallery, located inside the Scugog Memorial Library, features artwork from established and up-and-coming artists, along with crafts people. This artistic hub draws visitors and locals alike; 26,000 visitors pass through the gallery's doors every year.
Since 1982, the gallery has hosted a wide array of art exhibits. In 2022, 11 exhibits are scheduled to attract visitors with a variety of themes and artistic talents.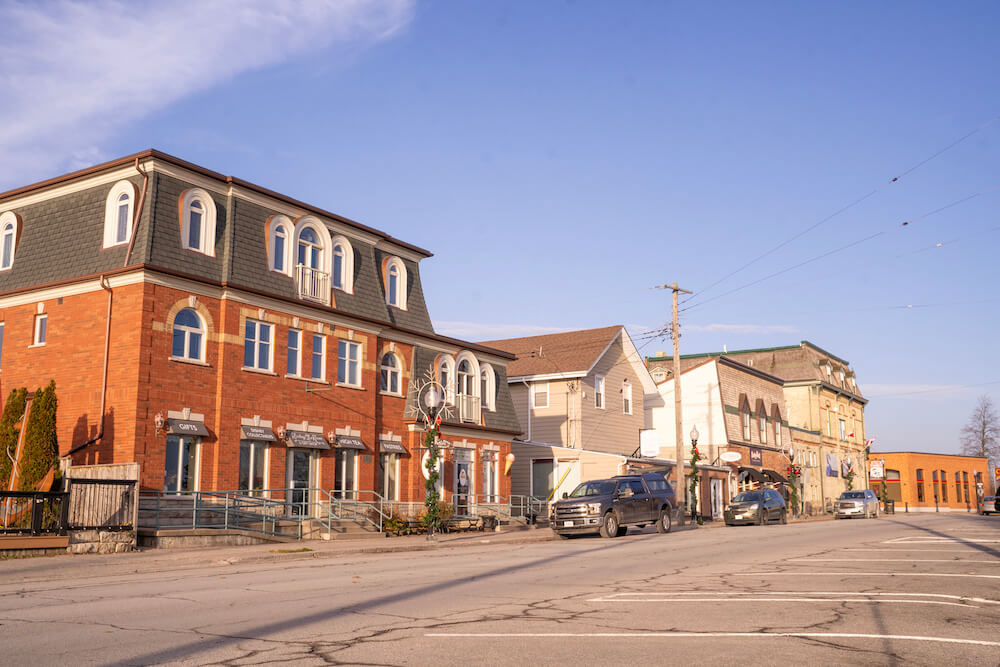 VOS Independent Grocer, located on Scugog Street, is a favourite for locals for fresh food at reasonable prices. There is also a Joe Fresh store inside, offering a variety of clothing options for families.
The store is known for its fresh produce and features a wide range of organic and plant-based choices. For special occasions or just a sweet treat, cakes, such as a Chocolate Boston Cream Cake with Strawberries, are freshly prepared in the store's bakery. If you prefer a quick and appetizing meal at home, cooked chickens are served hot right at the front entrance for fast takeout.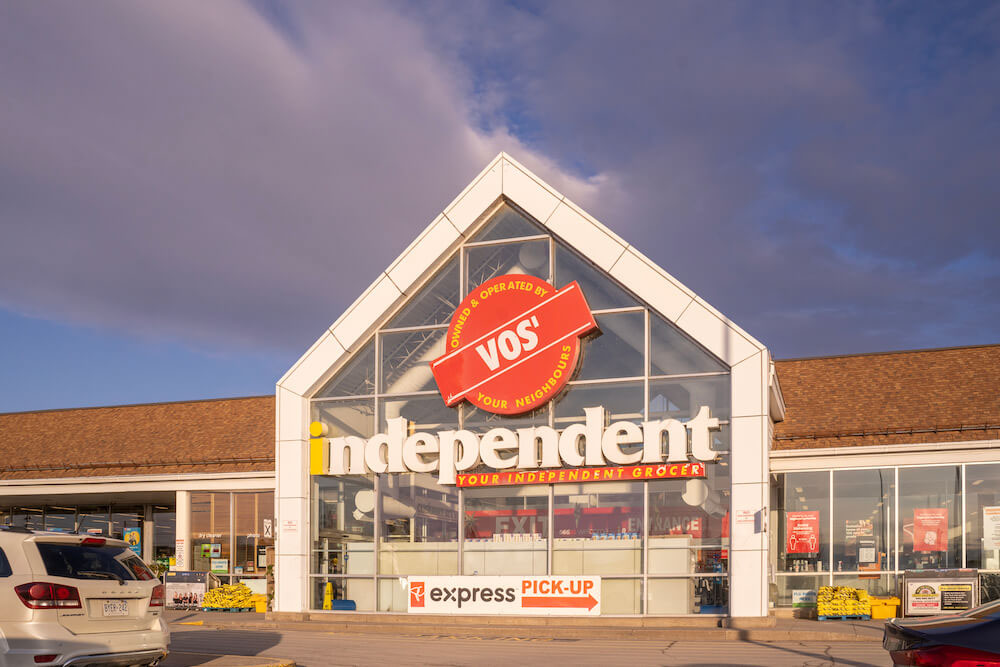 Port Perry offers a range of dining options in the scenic and historic downtown hub. The restaurants here are known for their fresh and natural foods sourced from the surrounding farms. The Old Flame Brewing Company serves up a myriad of flavourful craft beers and farm-to-table dishes.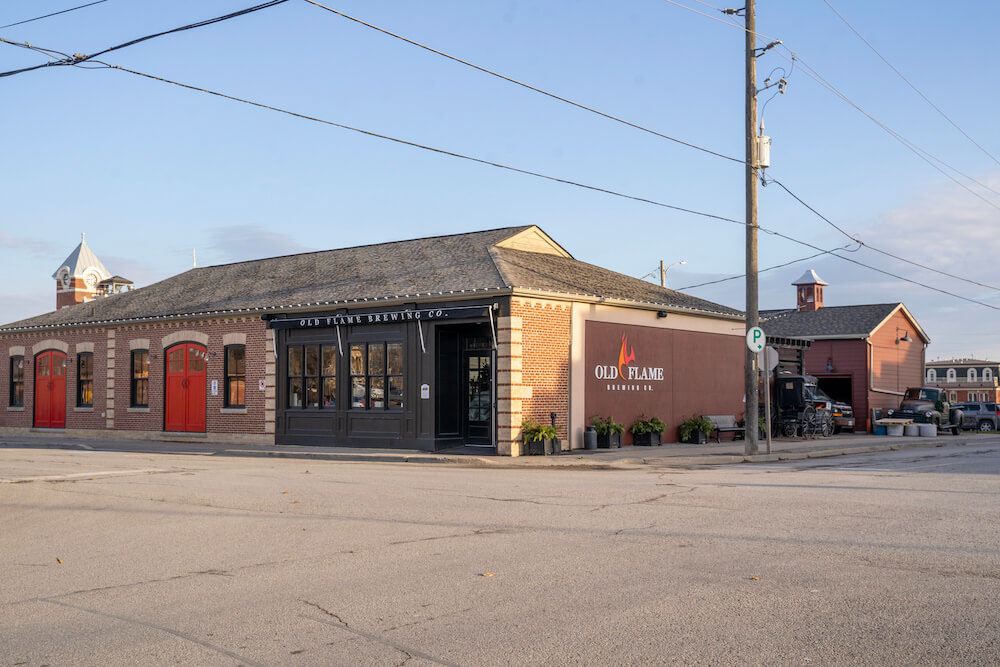 This historic eatery and brewery, located inside the 1884 Ontario Carriage Works Building, has been restored and provides a historical setting for your dining experience. Choice beers include Blonde, a German Helles-style lager straight from Munich. This craft brewery offers tours and a tasting room where you can sample the lager that is brewed here using fresh ingredients.
Join friends for a beer or enjoy an unforgettable meal with the family in a setting that inspires intimacy within a cozy heritage building.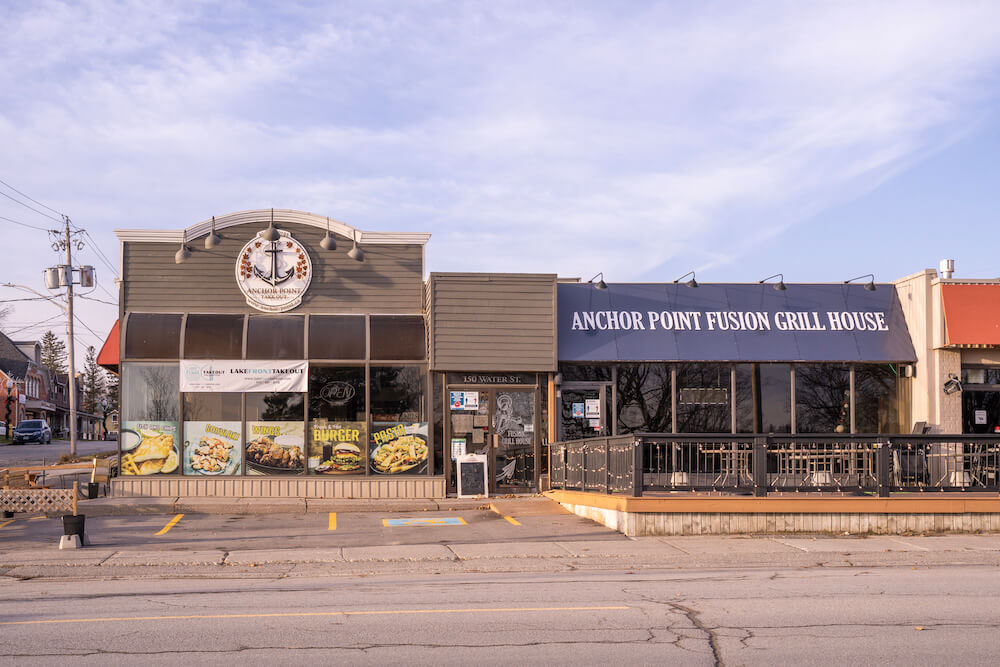 If you're looking for scenic lakeside views during your visit to Port Perry, don't miss Palmer Park, which hugs the shorelines of Lake Scugog. The park has a dock for boat loading and a playground, basketball court, and baseball diamonds. There are plenty of benches and tables close to the lake for summer picnics.
Take younger children fishing for perch and rock bass in the clear waters, and have fun at the splash pad. In the wintertime, you can catch a glimpse of people skating on the frozen lake. If you're here near sundown, you'll witness a striking sunset across Lake Scugog. And you won't be disappointed on Canada Day, when the park lights up with brilliant fireworks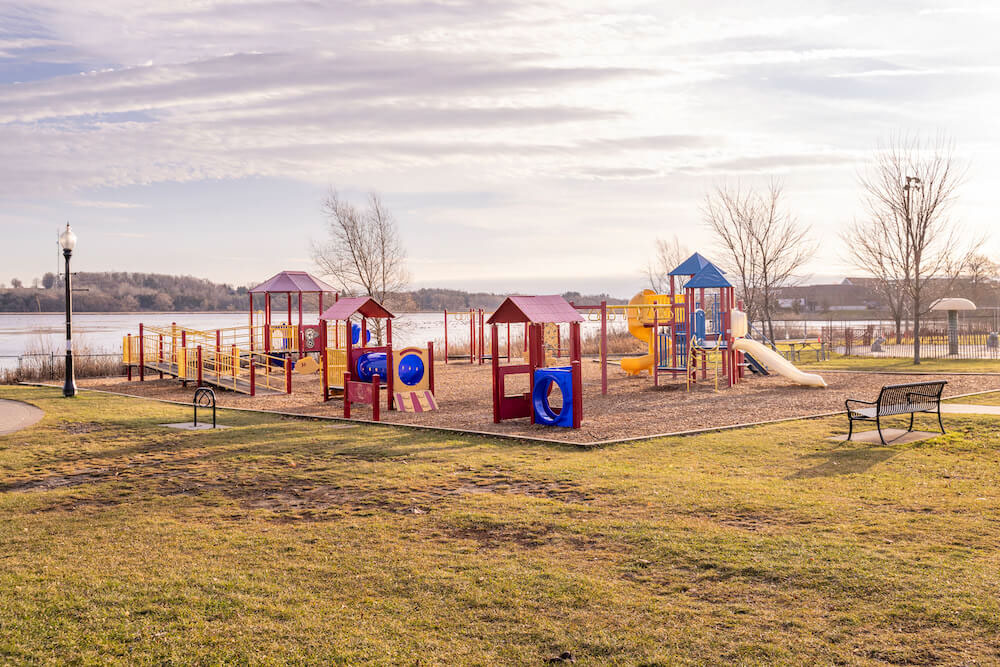 There is a wide range of recreational pastimes in Scugog, including trail hiking, fishing in Lake Scugog, or exploring nature at one of its many conservation areas. But if you're seeking skating or fitness programs in a more organized setting, drop by the Blackstock Recreation Complex.
Located just west of Old School Road, ice skating is available and the Blackstock Minor Hockey League plays many games in this building. For older folks, this community centre offers line dancing, shuffleboard, yoga, and aerobics classes.
If swimming with friends or family is a favourite activity, Burnside Pool in Port Perry offers swimming lessons and public swimming in an outdoor pool. From swimming to skating, Scugog has a range of amenities that families will appreciate.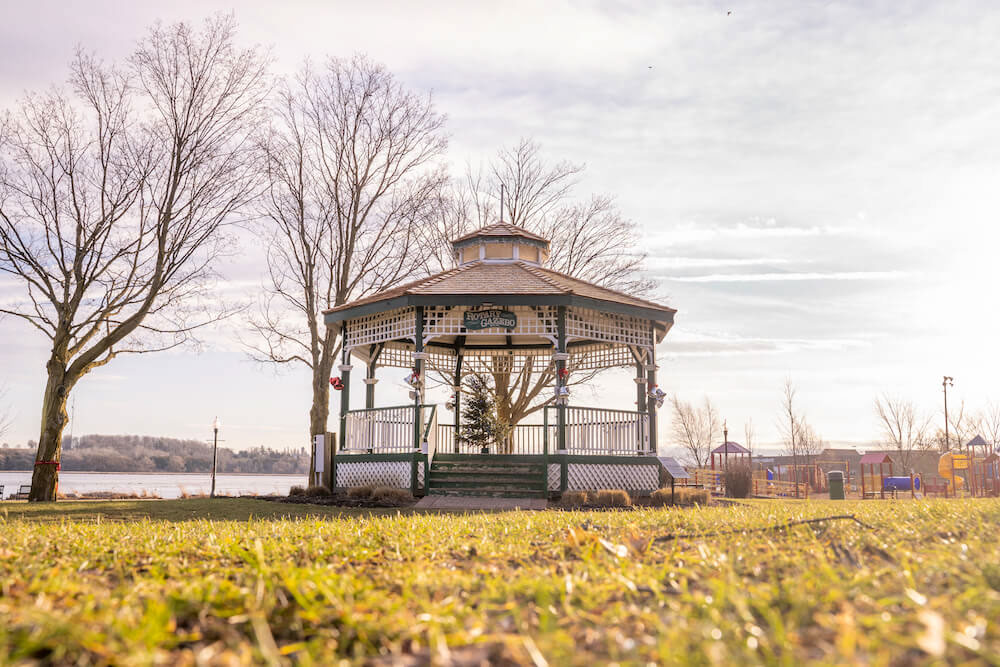 Scugog and Port Perry are nearer than you think! If you're taking public transit, you can take the GO train from Union Station to the Oshawa GO station, and from there, a bus to Port Perry. If you're driving, Highway 407 will conveniently take you to Brock Road, where you can travel east on Highway 7 into Port Perry. The trip into Port Perry is just 50 minutes from Toronto, making it a viable home base for commuters who work in the city.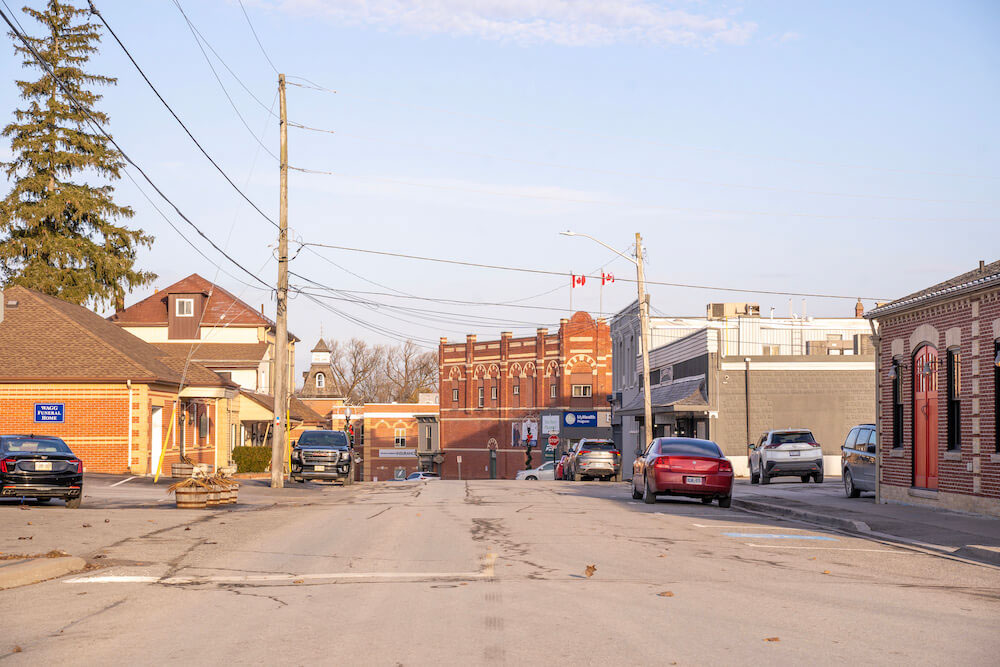 The Township of Scugog is home to quaint hamlets sprinkled throughout the surrounding countryside, scenic lakes and rolling pastures, and a historic downtown area in Port Perry. Only 50 minutes from Toronto, Port Perry and Scugog are a welcoming diversion from big city life and an attractive destination for city commuters.
Frequently Asked Questions
What is Scugog known for?
Scugog is known for quaint hamlets sprinkled throughout the surrounding countryside, scenic lakes and rolling pastures, and a historic downtown area in Port Perry.
Why is it called Scugog?
The name Scugog is derived from the Mississauga First Nations word "sigaog," meaning "waves leap over a canoe."