A Guide to Selling a House Without a Realtor
Why some homeowners might prefer to sell their homes on their own.
By Emily Southey | 8 minute read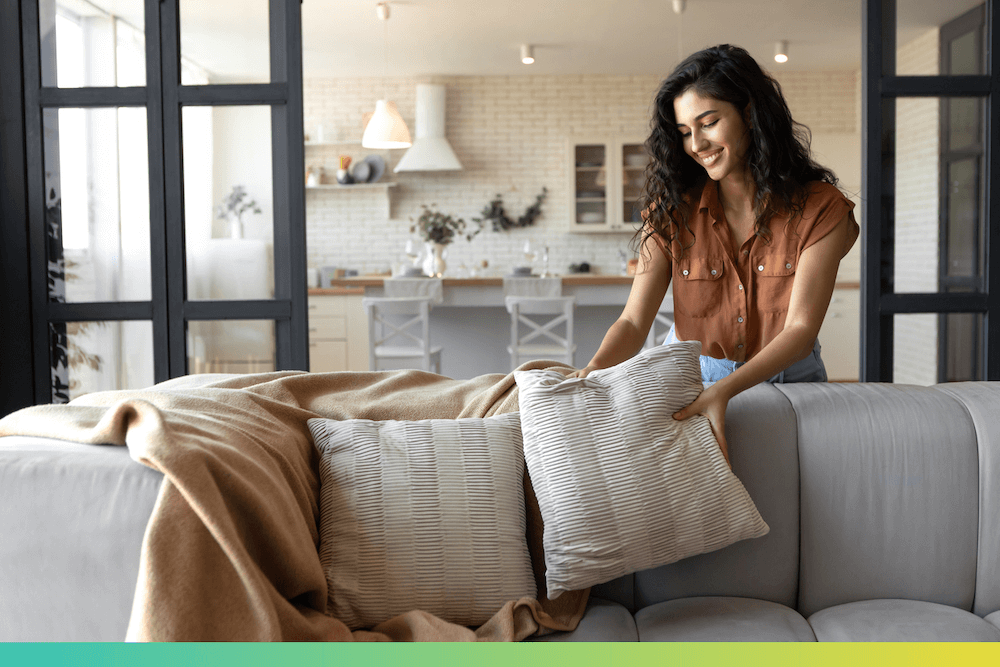 If the thought of selling your house without a realtor is appealing, you're not alone. As a homeowner in Canada, you get to decide whether to sell your home with or without the help of a realtor. If you love a good "DIY" project, then the task of selling your own home might be right up your alley. But before you make a decision one way or the other, it's important to understand what you're getting yourself into should you decide to sell your home without a realtor. Below, we outline reasons some Canadian homeowners might prefer to sell their homes on their own, as well as a step-by-step guide to selling a property without a realtor.
–
Why sell your house without a realtor?
A few of the key reasons homeowners in Canada may choose to sell their homes without a realtor are as follows:
–
You'll save money on realtor commission fees
One of the biggest perks of selling your house without the help of a realtor is that you don't have to pay to hire a realtor. This could result in savings of up to 6% in commission. For example, if your home sold for $500,000 and you hired a realtor, they would get to keep the equivalent of $30,000 in commission. That's a huge sum of money that would stay in your pocket if you sold your home privately.  
–
If it's a hot real estate market
Another reason to consider selling your home without a realtor is if the market is hot. The hotter the market, the easier it is to sell a home, whether you're selling it privately or through a realtor. So if you know of several homes in your area comparable to yours in size and updates that recently sold fast and well over asking, it's likely an indication that the market is hot. This is the ideal market for homeowners who want to sell their properties privately, as it increases the odds of the home being sold quickly and of getting a cash offer (which tend to be the simplest, most convenient offers for sellers, compared to offers contingent on lender financing).
–
Total control over the sale
When you sell your home without a realtor, you have complete control over the entire home-selling process. You have the final say on the listing price, staging, showings, open houses, and ultimately, who you sell it to and for how much. You don't have to consider other people's opinions on the price or marketing plan. Instead, you get to make every decision yourself, giving you total control over every aspect of the sale.
–
Insider knowledge
A homeowner knows their property better than any real estate ever could. They also know the neighbourhood and community better than most people since they've lived there. Possessing and sharing this insider knowledge about the home and the surrounding area is a huge advantage. Prospective buyers are usually eager to find out everything they can about a property before putting in an offer. If you love your home, that love and passion will come through, which can make your home more attractive to buyers.
"If you love a good "DIY" project, then the task of selling your own home might be right up your alley. But before you make a decision one way or the other, it's important to understand what you're getting yourself into should you decide to sell your home without a realtor."
11 Steps to Selling Your Home Without a Realtor
If you think you're ready to sell your home without a realtor, keep reading to discover a step-by-step guide to doing just that! 
–
1. Research the market value of your home.
Typically, the realtor is responsible for preparing a comparative market analysis in an effort to determine the ideal listing pricing for your home. However, without a realtor, this task will be up to you — and it's an important one. In order to price your home competitively, you'll need to find out the following information: what nearby houses sold for, whether they sold below or above asking, how quickly the houses sold (how many days they were on the market before selling), and how they differ from your home (did they have pools, large yards, newly updated kitchens?). You should be able to find most of this information on real estate websites. However, if it's not available there, search the records at your county recorder's office.  
–
2. Plan your next move.
Before putting your home on the market, it's crucial to plan where you are going to live next. You don't need to have an offer on another property, but you should consider the type of home you're looking to buy next, the neighbourhood, and how soon you'd like to move out of your current house and into another.
–
3. Choose a competitive listing price.
Setting a listing price is one of the most important decisions you make as a seller. Without professional guidance from a realtor, this can be tricky. But if you've done your research, you should have a rough idea of your home's market value. Your research should also have indicated whether the market is hot or cold. If it's hot (a seller's market), then the homes in your neighbourhood likely sold quickly and over asking, but if it's cold (a buyer's market), then the houses may have sold at or below asking and sat on the market for a while before doing so. If the market is hot, you might be able to choose a listing price slightly above market value, but if it's cold, we don't recommend this. Competitive pricing is key to any home sale. The goal is to price your house to sell by choosing a price that's appealing to buyers. 
–
4. Prepare your home for sale.
Preparing your home for sale is more than cleaning it. In fact, some experts recommend removing between a third and half of your items before putting your house on the market. Maximizing the walkable space in your home, while making it look fresh and modern is key. You may even buy furniture or new decor pieces to stage it. Beyond clearing out any clutter, cleaning the house (inside and outside), and adding a few new pieces of furniture or decor, you may also wish to complete minor repairs. A fresh coat of paint or replacing burnt-out light bulbs can go a long way. Also, do your best to eliminate any strong odours, such as from pets, cigarettes, or food. 
We put the real back in real estate.
Join Wahi today and find out how easy it is to get real estate in Ontario.
5. Hire a professional photographer.
To attract buyers, hire a professional photographer to photograph your home. You can then post these photos on various real estate websites that buyers browse. A buyer will be much more likely to click on the link to your property and schedule a showing if the photos are professionally taken. A professional photographer will show your home in its best light and the photos will be much higher quality than anything you can take on your iPhone. 
–
6. Advertise your property.
You're unlikely to receive any offers if you don't advertise your property. The most popular form of advertising is digital. Start by listing your home online on various websites, like Zillow, HomeFinder, and MLS. You can also list it in local newspapers. And don't forget about the "for sale" sign. This advertising method may be old but it's effective, especially when it comes to attracting buyers who already live in the neighbourhood. 
–
7. Schedule showings and hold an open house.
When you sell your home without a realtor, it is your job to schedule showings with potential buyer's agents and hold an open house. Try to maintain a flexible schedule during this period so that you can show your home at a time that suits the buyer. When a buyer arrives at your house for a showing, make sure you are there to greet them. Be friendly but not overbearing. Explain the key details of the house, answer any questions the buyer asks, and give them time to explore on their own. In addition, make sure the home is being shown in its best light — literally. Open all curtains and blinds, turn all lights on, and put high-wattage light bulbs in light fixtures to make the home appear as light and bright as possible. It's also a good idea to ask your dogs or small children to stay at a friend or neighbour's home during the showing. 
–
8. Follow up with buyers.
After someone visits your home for a showing, don't be shy about following up. Email the buyer or their agent and let them know they can contact you if they have any questions. You can also ask for their feedback, which can be helpful when it comes to future showings. 
9. Review offers.
Eventually, an offer to buy your home should come in. If you receive multiple offers, take your time to review and compare them. And remember to consider more than the offer price. Closing timelines and contingencies are just as important. Now is also the time to negotiate. Be strategic and don't demand too much but also stand your ground if something is important to you. 
–
10. Consult with a real estate lawyer.
Before you accept an offer, it's a good idea to have a real estate lawyer look everything over. These documents are legally binding and the sale of a house is a major transaction. For these reasons, we recommend hiring a lawyer to review and maybe even prepare the necessary documents, which typically consist of a purchase agreement and a settlement agreement at a minimum. 
–
11. Close the sale.
Once a real estate lawyer has reviewed everything and both parties have signed the necessary paperwork, the deal is done! Make sure to collect a copy of all documents and keep them in a safe place.
Frequently Asked Questions
What does FSBO mean?
FSBO means "for sale by owner." The acronym indicates that a property is being sold without a real estate agent. When a home is sold privately in Canada, FSBO sellers deal directly with the buyer or the buyer's agent. 
When selling a home without a realtor, does the seller deal directly with the buyer or the buyer's agent?
Depending on the buyer, the seller may communicate directly with the buyer or with the buyer's agent. Most buyers in Canada hire a buyer's agent to represent them. If this is the case, then you will likely be communicating with the buyer's agent throughout most of the homebuying process.