How Much Do Realtors Make in Canada?
From how commission works to the differences between buyer agents and listing agents, keep reading to learn more.
By Emily Southey | 11 minute read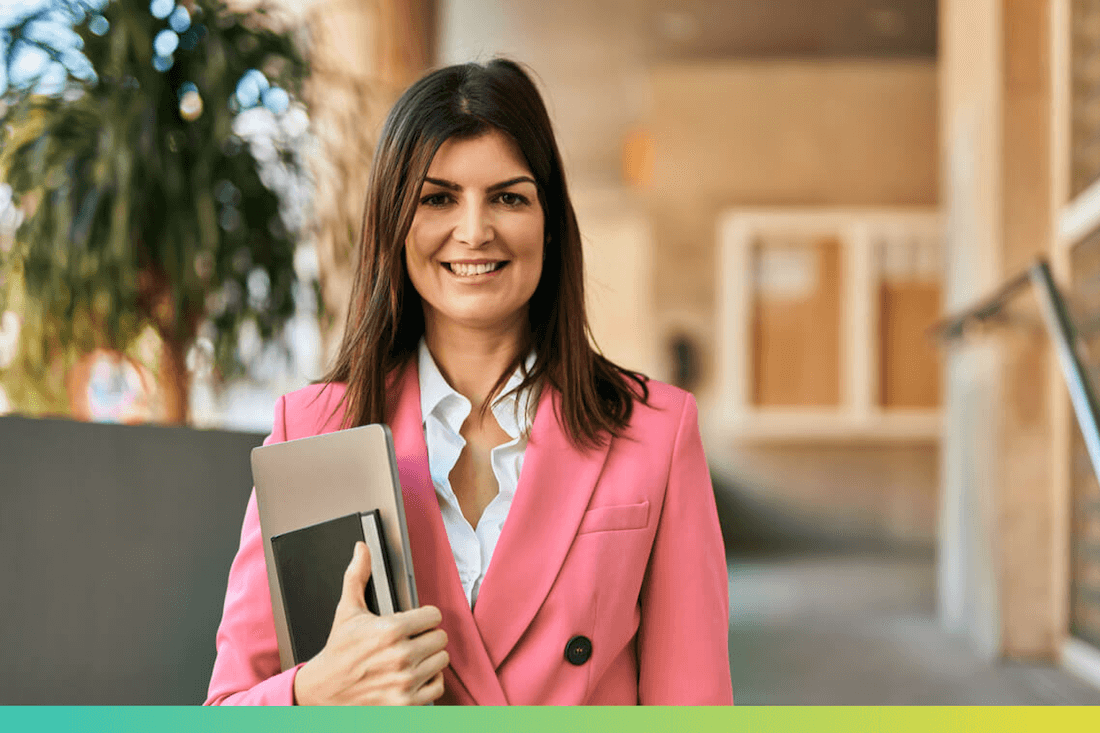 Whether you're thinking of becoming a realtor or are hiring one to help you buy or sell a home, many people have questions about the salaries of realtors in Canada. Luckily, we're here to fill you in on all there is to know relating to how much realtors make in this country.
–
Realtor Salaries in Canada
Realtors in Canada earn commission-based salaries. This means that the amount of money they make annually depends on the number of homes they sell or help others buy. Earning commission-based income offers greater control, but the downside is that the agent usually has no guaranteed salary. This results in major discrepancies in how much realtors make. While top-selling agents (usually the top 10%) can earn between $100,000 and $150,000 per year, the average realtor in Canada earns between $45,000 and $60,000 per year. In fact, the median income is $46,212. In an industry based on reputation and experience, it can be challenging for realtors, especially new ones, to earn a considerable income. In addition, real estate is competitive. There are tens of thousands of agents registered in Canada's provinces and territories, and only so many homes for sale. Building a roster of devoted clients and making sales takes time, even in a seller's market. The average salary of realtors in Canada is also impacted by the fact that many realtors work part time. The flexible, commission-based pay structure real estate offers is appealing to those looking to make some extra money on their weekends or evenings.
 –
Further, since realtors are paid based on commission, it's important to consider how many homes the average agent buys or sells in a given year. People might be surprised to discover that in 2021, 52% of realtors sold between one and six homes. Meanwhile, 20% of registered agents sold zero homes, 14% sold between 7 and 12 homes, 10% sold between 13 and 24 homes, 2.5% sold between 25 and 50 homes, and 0.5% sold 50 homes or more. This provides insight into the realities of working as a realtor. Contrary to the shows you see on television, most realtors are not selling home after home after home. 
 –
It's worth noting that while the average number of homes sold annually by realtors in Canada is 11, this varies depending on the province or territory. The more populous provinces tend to have more registered realtors, therefore the number of transactions is lower. In 2021, agents in British Columbia sold an average of 11 homes, agents in Ontario sold an average of 8 homes, and agents in Quebec sold an average of 14 homes. In contrast, realtors in Nova Scotia, Manitoba, and Newfoundland and Labrador sold an average of 23 or 24 homes per year. Saskatchewan had the highest average of annual transactions at 35. However, it is not just the number of transactions that determines a real estate's salary, it's also the price of the home. In a commission-based structure, the price of the property is just as important, if not more important, than the number of transactions. For example, Ontario had the lowest number of average transactions with just eight per year, however, it had the highest average commission per transaction at $15,010. However, while Saskatchewan offered the highest average number of transactions, the average commission per transaction was the lowest at $4,428. Thus, depending on which province and city you operate in, you may make more money even if you have fewer overall transactions.
"To calculate how much realtors make in Canada, you must consider the cost of becoming a realtor. Registration and licensing fees, training courses, examinations, education, and insurance all cost money."
How Commission Works
Since commission is critical to understanding how much realtors in Canada make, here's a breakdown of exactly how this payment structure works. Commission is paid at a specified rate and is dependent on the purchase or sale price of the home. In Canada, commission rates vary by province and also by brokerage. Many provinces, like Manitoba, Nova Scotia, and New Brunswick, have a flat commission percentage of 5%. This commission is split evenly between the buying agent and the selling agent, so if you work in a province with a set commission percentage of 5%, each realtor involved in the transaction will ultimately earn a commission of 2.5%. For provinces that don't have set commission rates, the average rate falls between 3% and 7% of the final purchase price. Larger brokerages may offer higher commission rates. More experienced agents with proven track records may also benefit from higher commission rates. Again, no matter your rate, half of it goes to the selling agent and the other half to the buying agent. There is usually also a brokerage transaction fee that can be anywhere between 10% and 20% of the agent's commission. These fees go toward the brokerage's operating, administrative, and marketing costs. The amount of money left after the commission is split between the two agents and the brokerage transaction fee is what the realtor earns. However, this doesn't take into account out-of-pocket expenses, which we will touch on below. 
–
Out-of-Pocket Expenses
Out-of-pocket expenses, sometimes referred to as operational or realtor expenses, can also eat up the commission earned by a realtor. These expenses typically make up between 20% and 30% of the agent's income. Out-of-pocket expenses realtors should be prepared for include travel costs (parking, gas), home office supplies, licensing and registration fees, taxes, internet, cellphone, data, laptop, continuing education, listing preparation costs (staging, landscaping), and marketing (business cards, gifts, professional photography). 
We put the real back in real estate.
Join Wahi today and find out how easy it is to get real estate in the GTA.
GET STARTED
Becoming a Realtor
To calculate how much realtors make in Canada, you must consider the cost of becoming a realtor. Registration and licensing fees, training courses, examinations, education, and insurance all cost money. Depending on your client base and commission rate, it could take time to cover these costs, even after you start working. Beyond the upfront expenses associated with becoming a realtor, there are also recurring fees, like board membership fees or renewal fees for your real estate licence that you will have to budget for throughout your career. Keep reading to learn more about the different types of realtors in Canada and what is involved with each.  
–
Buyer Agents vs. Listing Agents
There are two sides to all real estate transactions: the buyer and the seller. Both parties often enlist the help of a realtor. This has resulted in two categories of realtors: buyer agents and listing agents. Since the commission is often split 50/50 between the buyer agent and the listing agent, you might think they earn the same amount of money per transaction. However, the reality is that sellers want to invest as little money as possible in selling their homes. So in some cases, discount brokers will offer their agents' services at a reduced price. If the commission rate is 5%, the buyer agent will get their 2.5% commission when the property is sold, while the listing agent may only earn a 1.5% commission. This might be a smart option for new or young listing agents looking to get their foot in the door and win over a new client. 
 –
Although listing agents may earn slightly less commission than buyer agents, being a buyer agent may require more work. In a hot housing market, homes are sold quickly, which means a listing agent's job might be done quickly. On the flip side, it could take a buyer months to find their dream home, which means the buyer agent must devote much more time to their client. When deciding which path is right for you, consider the pros and cons of each.
–
Realtors vs. Real Estate Brokers
The titles realtor and real estate broker are often used interchangeably, but there are several key differences between the two. When hiring a real estate professional, it's important to understand this distinction. 
 –
Realtors or real estate salespersons work for a brokerage. This is mandatory in Canada in order to work in the profession. Therefore, all transactions must go through the brokerage that the agent is employed by. Realtors represent both buyers and sellers (they are what is known as buyer agents and listing agents). They have a duty to steadfastly represent their clients and to act in the best interests of their clients at all times. To become a realtor in Canada, you must be licensed by your province's regulatory body. In Ontario, the Real Estate Council of Ontario (RECO) is the body that oversees the training and licensing of agents. To obtain a licence from RECO, agents must complete mandatory courses and pass their exams. 
 –
On the other hand, real estate brokers own or operate a brokerage. In essence, they are responsible for managing a team of realtors within the brokerage, supervising all deals and transactions to ensure they are completed accurately. They pay out commissions to their agents, less the brokerage transaction fee. Most real estate brokers start out as realtors. This is because to earn the title of real estate broker, you must have worked as a licensed agent for a minimum of two years. Brokers must also complete separate training beyond the courses completed to become an agent. The benefit of working as a real estate broker is that, unlike agents, you can work independently. You are not tied to or dependent on a single brokerage.  
The Day-to-Day Life of a Realtor
Now that you know that the vast majority of realtors are involved with six or fewer transactions each year, you might be wondering how they spend their time. Keep in mind that real estate transactions are complex. Whether you're helping a seller sell their home or helping a buyer purchase a new home, a lot of time and energy is required. From the minute a buyer or seller contacts you until both parties have signed on the dotted line is a process that can take months. As a realtor, you are expected to be there every step of the way.
 –
First, realtors take on several administrative duties. Answering phone calls and emails, processing documents, scheduling appointments, updating client databases, building marketing plans, posting on social media, and creating operations budgets are all in a day's work for a realtor. Further, as realtors are commission-based, they only make money if they have clients. Therefore, most agents will devote a considerable amount of time to lead generation. This often involves giving out business cards, following up with potential leads via email or text message, and attending networking events.
 –
Administrative tasks and lead generation are key parts of every realtor's job. Their other responsibilities differ depending on whether you are a buyer agent or a listing agent. Buyer agents spend their time researching properties online and in-person, sending listings to potential buyers, scheduling showings, attending showings with their clients, submitting offers and negotiating on the client's behalf, helping clients gather and submit the necessary paperwork, and accompanying clients to home inspections, closings, and loan meetings. Meanwhile, a day in the life of a selling agent may involve meeting with potential clients, researching market rates and setting listing prices, hosting open houses, creating listing presentations, photographing and staging properties, and marketing homes. As you can see, being a realtor is no walk in the park. Whether you're a buyer agent or a listing agent, your days will likely be filled with a wide range of duties and responsibilities.
Frequently Asked Questions
How much do most realtors make?
Realtors in Canada can make anywhere from $25,000 to $150,000 per year. However, the average realtor earns between $45,000 and $60,000 annually. 
Can you get rich as a realtor?
You can certainly get rich as a realtor in Canada. However, it's important to remember that only the top-selling agents make a six-figure salary. Like with many industries, it takes ample time and effort to build up a loyal client base and foster a favourable reputation. You could be at it for years or even decades before you start earning a significant income. That said, if you dedicate yourself to your work, you could find yourself earning over $100,000 annually. At the higher end of realtor salaries in Canada, you could find yourself making an average of $140,000 in Ontario, $139,000 in British Columbia, $130,000 in Alberta, or $137,000 in Manitoba. 
How much commission do realtors earn in Canada?
Commission rates vary depending on the province and brokerage. While some provinces, like Manitoba, have set commission rates of 5%, others do not. On average, commission rates vary between 3% and 7% of the total purchase price. The brokerage you work for, along with the level of experience you have, can also impact your rate. 
What are the highest paying cities for realtors in Canada?
As you might expect, the highest paying cities for realtors in Canada are those with the hottest housing markets. Currently, Toronto, along with several cities in the Greater Toronto Area like Oakville, Ajax, Hamilton, Burlington, and Mississauga are the most lucrative places for realtors to work. 
Do realtors earn less commission the quicker they sell a property?
No, typically a realtor's commission remains the same regardless of the speed with which they sell a property. No matter how fast a home is sold, the listing agent is still providing the same service. They stage the home, market it, and help facilitate the transaction.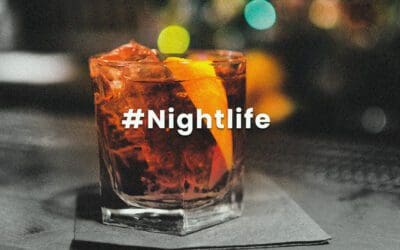 If your idea of a fun night includes dancing, live music, or hitting up trendy cocktail bars, check out these top-ranked neighbourhoods.
Wahi scanned the local real estate listings to see what kinds of GTA condos were priced below $500,000.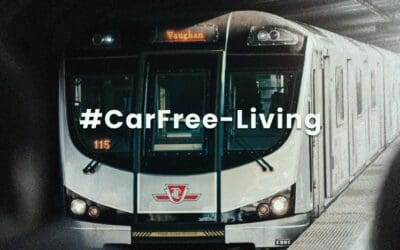 No car? No problem. These Greater Toronto Area neighbourhoods are perfect for anyone who is deciding to rely less on cars to get around.