Where to Buy Investment Property in Ontario
Check out the hottest places to invest in the province right now.
By Emily Southey | 11 minute read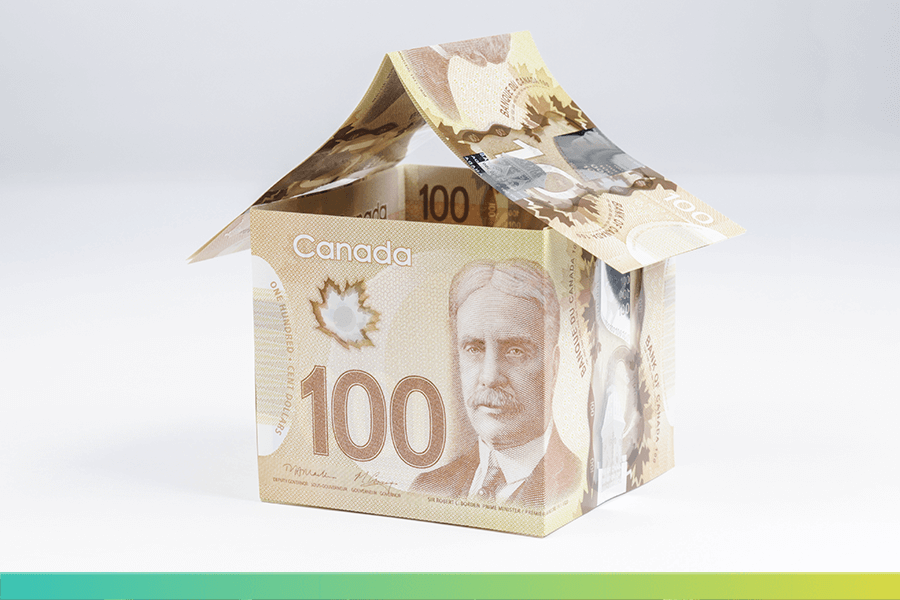 If you are looking for the top places to buy investment properties in Ontario, then this article is for you. We delve into what makes a good investment property and where the best opportunities exist.
–
What Makes a Good Investment Property
Before we dive into the top places to buy investment properties in Ontario, it's important to understand what makes a good investment property. We break down some of the key factors to consider below. 
 –
Location: The location where you buy your investment property is perhaps the most important criterion. It can affect not only the value of the property but the vacancy rate and the types of tenants you get. For example, if you buy a property near a university, odds are that students will make up the bulk of your tenants, but this could lead to trouble over the summer when they return home. 


 –

Property taxes: Property taxes are another factor to consider as they will directly impact your profit. Property taxes vary by municipality. Ask for the most recent property taxes paid and find out if the property tax rate is likely to increase in the near future.


 –

Schools: If you are interested in purchasing a single-family home as an investment, or any type of property where your target demographic is a family, then make sure to research the schools. The quality of the local schools can impact the overall value of your rental property. 
 

–

Crime rate: Remember to research the crime rate in the neighbourhood you're thinking of buying in. No one wants to feel unsafe in their home, so if criminal activity is high or increasing, it could be a sign to move on. You should be able to find crime statistics online. 
 

–

Job market: Properties in neighbourhoods with burgeoning job markets and attractive economic opportunities are often going to appreciate in value more than properties in areas with high unemployment rates and limited opportunities.  


 –

Amenities: Take the time to tour the neighbourhood and note the number of amenities you see. Amenities include everything from parks, fitness centres, and movie theatres to shopping centres, public transit hubs, and restaurants. 
 

–

Future development: Reach out to the municipality to find out about any future developments or plans for the area. This can help you predict whether the value of your property will go up or down in the future. For example, if a new subway line is being extended into the neighbourhood, this could significantly drive up housing prices. 
 

–

Vacancy rate: If you plan on renting out your investment property, then researching the vacancy rate in the neighbourhood is a must. If a neighbourhood has an unusually high vacancy rate or a high number of listings, it could spell trouble. High vacancy rates might make it more difficult to find a tenant and result in lower rent prices. 
–
The Best Places to Buy Investment Properties in Ontario
Wondering where to buy an investment property in Ontario? Check out this list of the hottest places to buy in 2022. 
–
1. Toronto (Greater Toronto Area)
It shouldn't come as a surprise that the number one place to buy an investment property in Ontario is the province's (and country's) largest city: Toronto. Toronto, including the Greater Toronto Area (GTA), continues to experience significant growth. Demand in the area isn't going down any time soon, which makes this a lucrative place to invest in real estate. Currently, the average house price is $1,190,300 in Toronto and $1,172,900 in the GTA. 
"The location where you buy your investment property is perhaps the most important criterion. It can affect not only the value of the property but the vacancy rate and the types of tenants you get."
2. Durham Region
Durham Region is another ideal place to invest in Ontario in 2022. East of Toronto, Durham encompasses the cities of Whitby, Oshawa, Ajax, Pickering, and more, and has a total projected growth of 80% in the next 30 years. Housing prices might be higher than in other parts of the Greater Toronto Area, but there is major potential for long-term profit if an investor is willing to buy and hold for five, 10, or 15 years. The average house price in Durham currently stands at $968,500.
 –
3. Hamilton
Hamilton is another fantastic spot to invest in real estate in 2022. The city has undergone a drastic change in the last two decades and is now a hub of growth and economic opportunity. Home prices may be higher than in other regions on this list but rents are also generally higher, thanks in part to the student populations at McMaster University and Mohawk College. Average housing prices in Hamilton vary by region but typically hover between $625,000 and $789,000.
 –
4. Niagara Region
Niagara is the next area on our list of the best places to buy investment properties in Ontario. Demand is high in Niagara owing to its proximity to the US border, easy highway access to Toronto, and the continued expansion of GO train transit. This region encompasses Niagara Falls, Port Colborne, Welland, and St. Catharines. Vacancy rates are low throughout and tourism is booming, making this a great spot for long- and short-term rentals. The average housing price in the Niagara Region is $701,700, with lower prices in Welland and Port Colborne and higher prices in St. Catharines and Niagara Falls. 
–
5. Kitchener-Waterloo
In recent years, Kitchener-Waterloo has consistently ranked as one of the best places to invest in Ontario. It has undergone a tech boom that has brought in new people and more money. Plus, it is home to multiple universities and has the largest population outside the GTA. It's also worth noting that the municipality of Kitchener allows for accessory dwelling units, which is ideal for investors looking to rent out part of their homes. However, the City of Waterloo has rental licensing, meaning investors wishing to rent out their properties would need to obtain a licence from the city.  The average house price currently stands at $825,000.
6. Barrie
Barrie continues to be a popular spot in Ontario thanks to its proximity to Toronto coupled with its access to "northern" living. The city is on the cusp of exploding, with a projected growth of 20% in the next five years. Therefore, buying in Barrie now could be a great investment as demand is likely to skyrocket in the near future. Like Kitchener-Waterloo, Barrie is also on board with accessory dwelling units. It is located next to Orillia, which has experienced the spillover effect of Barrie's growth and is another worthwhile investment opportunity. Average housing prices are currently lower in Orillia than they are in Barrie, at $691,427 and $836,147 respectively. 
 –
7. Brantford
Next up is Brantford. The city has become a popular option for investors looking for larger houses and yards. Property prices have experienced huge gains in recent years, likely owing to Brantford's proximity to Hamilton. The city is expected to grow even more in the next 10 to 20 years. Branford's city boundaries were expanded in 2017 and an intensification plan is already underway. The average cost of a home in Brantford is currently $806,215. 
 –
8. London
Finally, London is another prime location to invest in real estate in Ontario. Located in Middlesex County, halfway between Toronto and Detroit, the city is expected to grow by as much as 40% in the next 25 years. The region is home to multiple high-ranking post-secondary institutions and several major hospitals (including London Health Science Centre and St. Joseph's Health Care Centre), which makes it an attractive option for people of all ages. Western University and Fanshawe College, both of which are located in London, are also recruiting international students, which has a positive impact on the economy. A growing student population drives up the demand for rental units, which keeps vacancy rates low. Plus, many international students in London apply for permanent residency after completing their studies, further driving the demand for London real estate. Overall, the constant student population and booming health-care sector make it a worthwhile option for investors. The average house price in London is $673,995. 
 –
Tips for Buying Investment Properties in Ontario
Ready to purchase an investment property in Ontario? Now that you have an idea of the best places to buy, we have put together a list of tips to ensure the investment property-buying process is as smooth as possible. 
 –
1. Avoid emotion-based decision-making
When buying an investment property, the focus should be on logic rather than emotions. Since you won't be living in the property yourself, make sure that any decisions you make are based on the math adding up rather than your emotional attachment to the property. Ultimately, real estate investing comes down to the numbers. Consider the purchase price, along with any applicable property taxes, condo association fees, maintenance fees, and rental income you hope to generate. Working with a realtor who has experience with investment properties can help you identify the properties that offer the best returns. 
We put the real back in real estate.
Join Wahi today and find out how easy it is to get real estate in the GTA.
GET STARTED
2. Prepare for the higher costs
Our second tip for buying an investment property in Ontario is to prepare for the higher costs. Buying a second property is likely to be more expensive than buying a primary residence. This is because most secondary homes, including investment properties, require a minimum down payment of 20%. The good news is that depending on where you buy, you should be able to cover all fees through the rent you collect. 
 –
3. Consider how you want to generate profit
The next tip is to think carefully about how you want to generate profit. After all, most investors choose to buy investment properties for the cash flow opportunity they represent. Below are a few ways that investors might generate money from their real estate investments:
 –
Appreciation: Appreciation is the amount that an investment property increases in value during the time an investor owns it. While Ontario (and the Greater Toronto Area in particular) has experienced rapid growth in recent years, real estate appreciation is all about the long game. If your primary means of making money off your investment is by selling it for more than you originally paid, be prepared to hold on to it for a while. 
Rental income: Another way to generate profit is through rental income. By renting out your property to a tenant, you can collect a rent cheque each month that can then be used to cover the cost of operating the property. This may include maintenance fees, condo association fees, property taxes, mortgage payments, and more. Anything leftover goes right into your pocket. 
Improvements and renovations: Lastly, depending on the type of property you purchase and how long you plan to keep it, you may decide to renovate it as a way of increasing its value. Some investors choose to make improvements right away and sell shortly thereafter (a process known as house flipping), while others will choose to renovate right before selling with the intention of garnering a higher sale price.  
–
4. Take stock of your investment goals
One last tip for buying an investment property in Ontario is to take stock of your investment goals. Consider what your primary goal is. Is it to generate monthly cash flow in the short term or is it of long-term value? It's worth noting that sometimes the best cash flow properties are those that are appreciating in value slower than average. For example, in Toronto, some condos will sell for less per square foot than the average yet rent for the same amount. This could allow you to purchase a $550,000 condo and generate the same amount of monthly rental income as you would from a $700,000 condo. That said, even though the rental income is similar, other aspects of the condo might lower its resale value in the future. Therefore, it's important to consider what your goals and priorities are before purchasing an investment property. 
Frequently Asked Questions
Is using home equity for a downpayment for an investment property a good idea?
It can be but not always. If the value of your home increases by as much as 80% and you have a steady income, then you might consider using home equity for a down payment to purchase a second home or investment property. 
How much time should I put into my investment property?
Some investors adopt a "buy and hold" method when it comes to real estate investing. If you choose to go this route, it would likely mean holding on to the property for a minimum of five years. However, if you're a house flipper, then you may buy and sell a property within the span of a year. When it comes to how much time to devote to the maintenance of the property, this is ultimately up to you. If you have the time to be a landlord and manage your own rental property, you can do so. However, if you simply do not have the time or energy to dedicate to the role, we suggest finding a property management company to handle the day-to-day of the property on your behalf. 
Are there specific rules for investment properties in Ontario that I should be aware of?
In Ontario, anyone who purchases a property, whether for investment purposes or as a primary residence, is required to pay a land transfer tax (if the property is located in the municipality of Toronto, you will need to pay an additional municipal property tax). Further, when it comes time to sell your investment property, any profit realized will be considered a capital gain and 50% will be taxed at your marginal tax rate. Lastly, though not in effect until January 1, 2023, there is a new rule coming whereby money earned from house flipping (defined as a property that is bought and sold in the span of a year) will be taxed as business income.