Parts of the London Area Are Even Less Affordable Than Toronto
New analysis by digital real estate platform Wahi shows how London-Middlesex ranks for affordability compared to the rest of Ontario.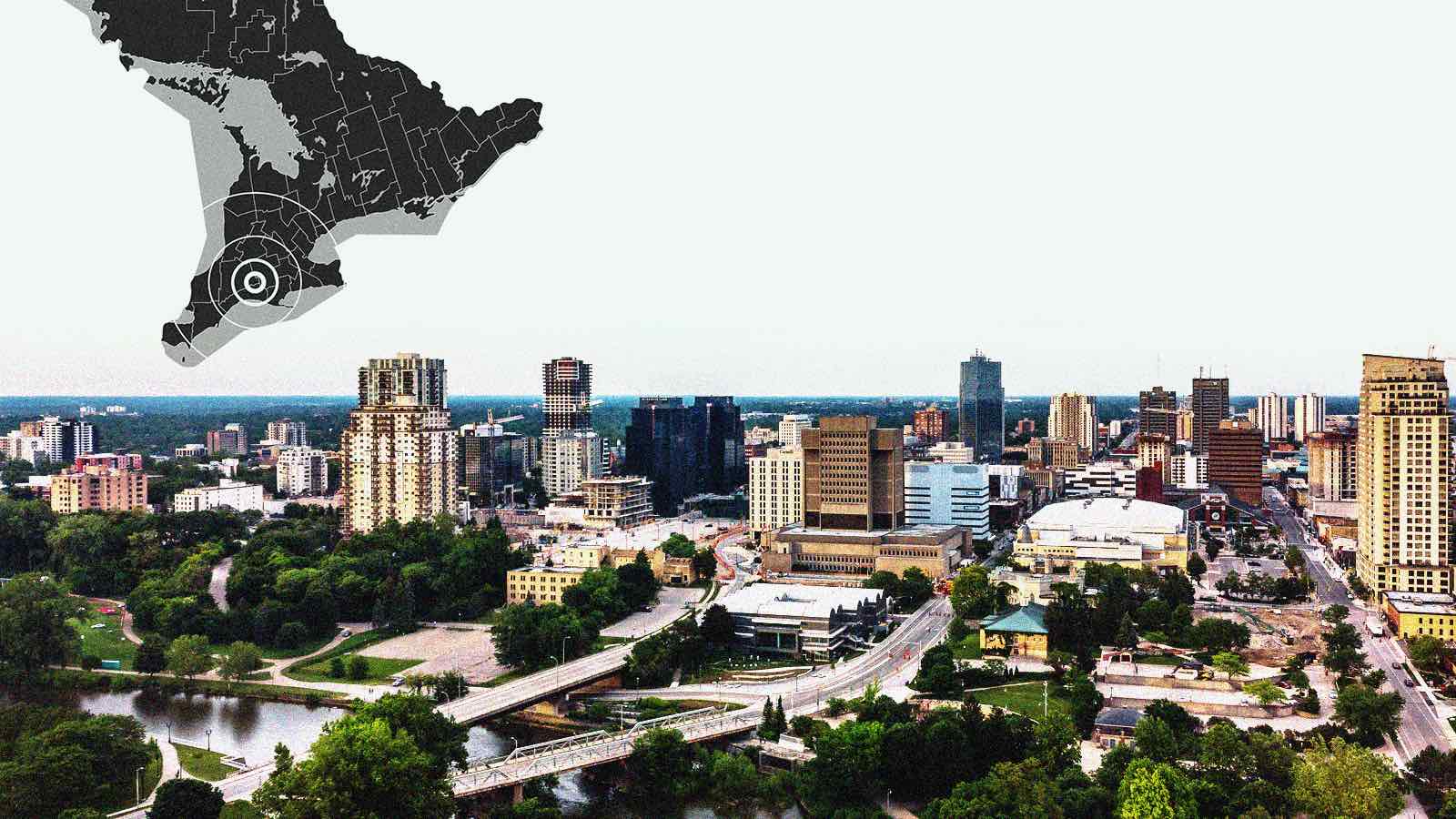 The city of London is home to about 400,700 people and offers better affordability than Toronto — but the same can't be said for some of the surrounding local Middlesex housing markets.
In the London area, households may need to earn as much as $225,000 a year to afford a home, depending on which area they're looking at. That's more than a household would need to take home to buy a dwelling in Old Toronto, the city of Ottawa, or many other prime urban centres across the province. 

The finding is from the recently released Ontario edition of Wahi's Roadmap to Housing Affordability, an interactive tool that lets homebuyers see where they may — or may not — be able to afford a home, based on their earnings and local home prices. In all, Wahi analyzed 245 local housing markets across Ontario, including seven across London-Middlesex.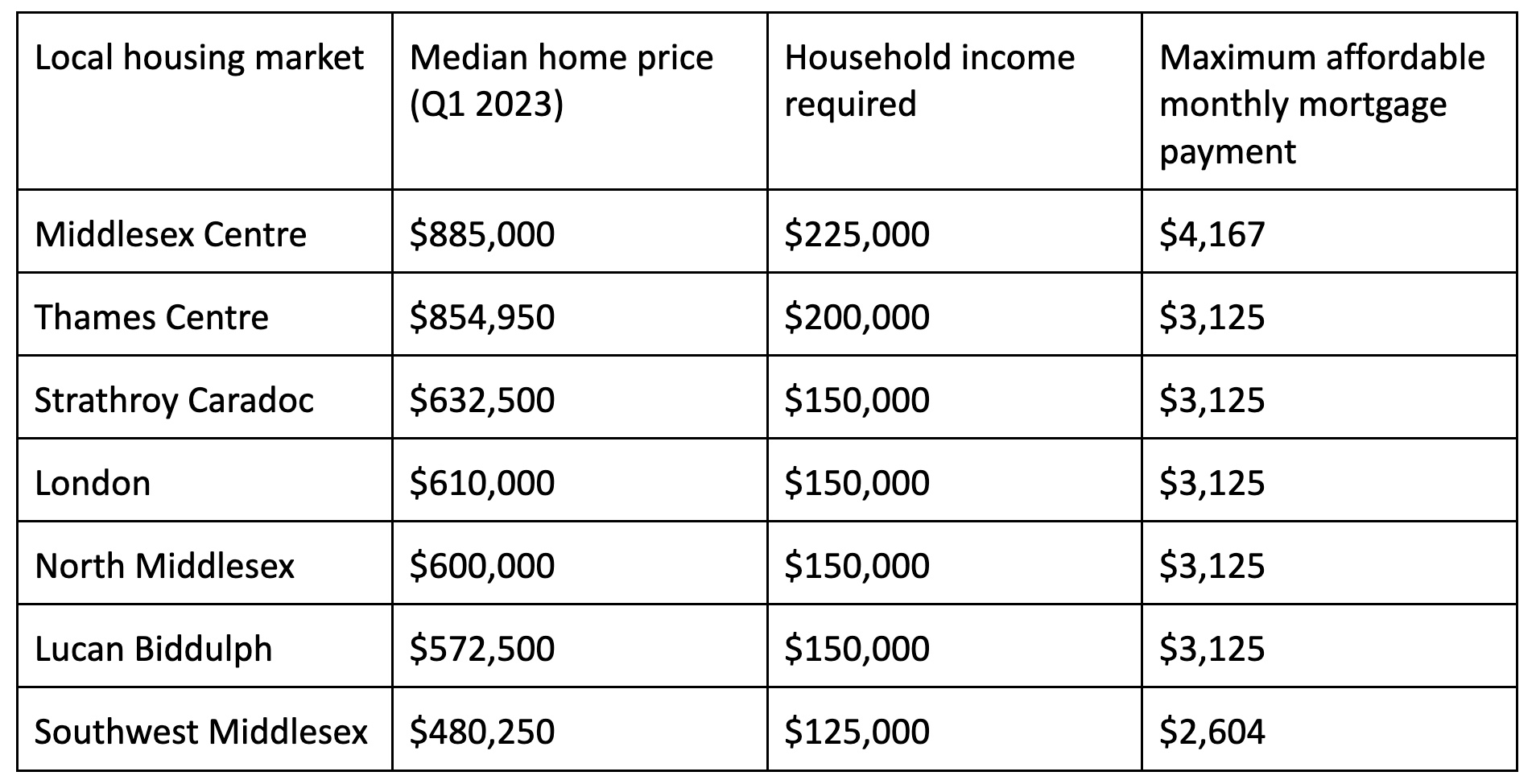 To use Wahi's Roadmap to Housing Affordability, homebuyers first enter their household income. The tool then populates a map that highlights local markets where the median home price (from the first quarter of the year) is affordable, based on a few assumptions. For instance, Wahi assumes a 20% downpayment, a mortgage rate of 5.24% (provided by Rocket Mortgage as of July 14), and a 25-year amortization period. To meet the affordability threshold, households shouldn't be spending more than 25% of their pre-tax income on monthly mortgage payments.
"Wahi's Roadmap to Housing Affordability highlights the challenges facing many households throughout the province, but it also gives first-time homebuyers valuable insights into places where home prices are more affordable," says Wahi CEO Benjy Katchen. "The tool helps Ontarians understand what kind of income they'll need depending on where they want to live." To afford Middlesex Centre's median home price of $885,000 — the most expensive in the London area — households need to earn a combined income of $225,000. (Note this doesn't include savings, help from relatives, or other factors that may help a household purchase a home.) This means that households in Middlesex Centre actually need to earn more than residents in Old Toronto, which includes the city's downtown core and some of Toronto's oldest neighbourhoods, to afford a local median-priced home. In Old Toronto, the median home price was $785,000 in the first quarter, requiring a household income of $200,000.
We put the real back in real estate.
Join Wahi today and find out how easy it is to get real estate in Ontario.
How London-Middlesex Affordability Ranks Provincewide  
Affordability challenges in London have made headlines, and Wahi's analysis confirms that none of London-Middlesex's local housing markets are affordable with an average Ontario household income, which is about $100,000. However, when looking at all local housing markets, most across London-Middlesex are generally in the middle of the pack. This is how they rank provincewide:
| | |
| --- | --- |
| London-Middlesex housing markets | Rank (out of 245) |
| | 35 |
| | 73 |
| | 86 |
| | 93 |
| | 107 |
| | 198 |
| | 206 |

Just because the median home price is unattainable at a given income level, it doesn't mean homebuyers should give up searching. Once you've determined your maximum budget by using the Roadmap to Housing Affordability, you can then scan Wahi listings to view properties at lower price points.

Curious to see which parts of the province are within your homebuying budget? Check out Wahi's Roadmap to Housing Affordability: Ontario Edition. 

Ready to Be a Real Estate Rockstar?
Get so in the know on everything real estate, from the latest housing market trends and stories, to insider tips and tricks.
Yes, I want to get the latest real estate news, insights, home value estimates emailed to my inbox. I can unsubscribe at any time.