5 GTA Condos for Less Than $500,000
Wahi scanned the local real estate listings to see what kinds of Greater Toronto Area condos were priced below the $500,000 mark.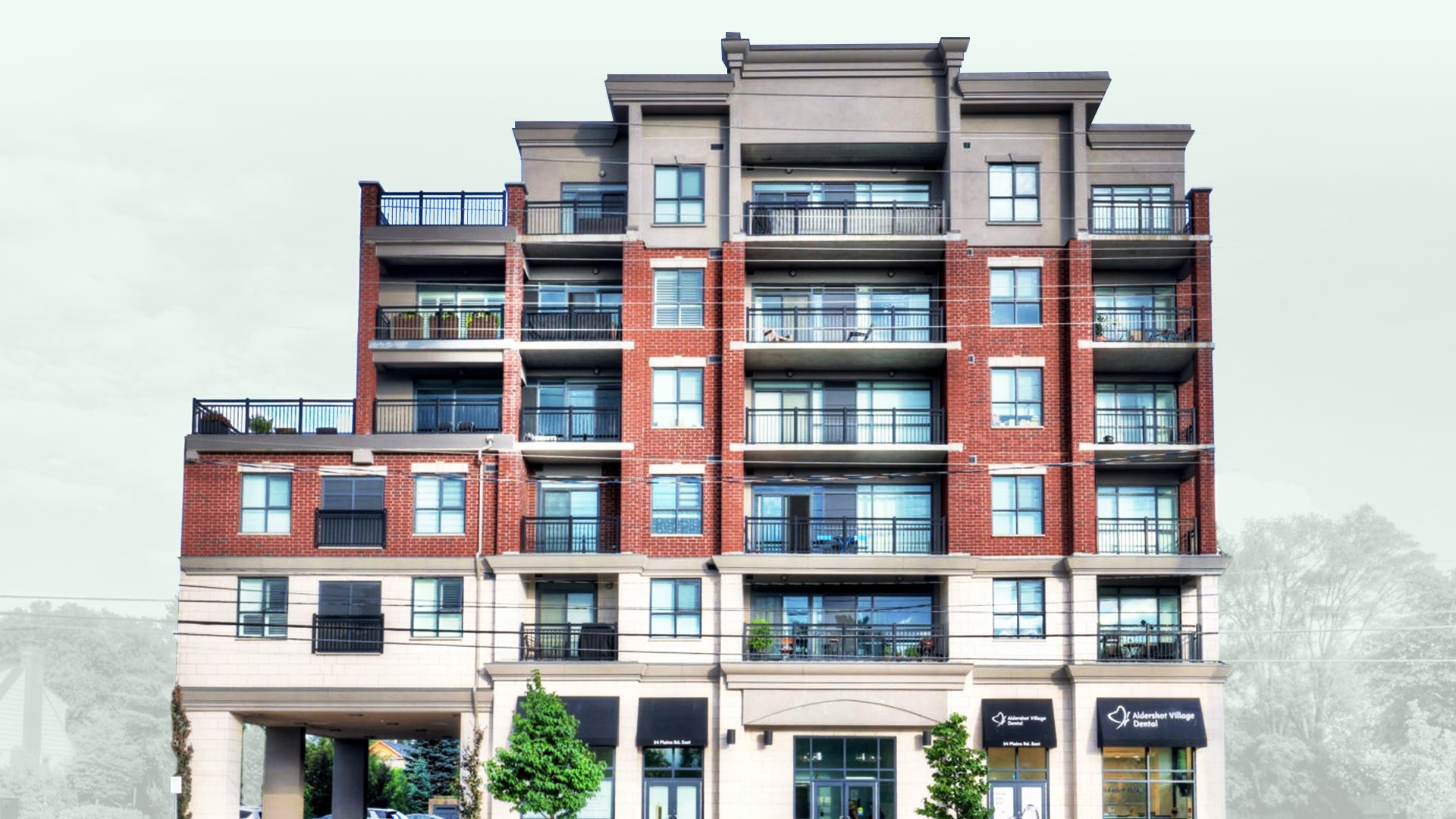 This contemporary mid-rise building in Burlington is home to one of the GTA's many condos that was listed for below $500,000 as of March 22, 2023.
It's still possible to find condos in the Greater Toronto Area for less than $500,000.
Although the average price of a GTA condo was $705,472 last month, many units still have sticker prices below half a million dollars. To get an idea of what kinds of condos are available at this price point, Wahi looked at active listings as of March 22 in each of the five regions that make up the GTA. While it's important to note that list prices don't necessarily reflect what a home sells for, the following five condos give a general idea of how far $500,000 can go in the GTA multi-family market, especially considering most neighbourhoods are in underbidding territory these days despite a recent surge of homes selling for over asking.
We put the real back in real estate.
Join Wahi today and find out how easy it is to get real estate in Ontario.

Get the Competitive Edge You Need
Sign up for the latest real estate news and see how Wahi can help you get ahead.
By clicking "subscribe", you agree to receive newsletters from Wahi.
 You always have the option to unsubscribe at any time.