Buying a House in Ontario? Read This First!
Do you feel ready to buy your first home? Perhaps not, but you know real estate is a great investment and want to learn more. Feeling a bit helpless is only natural, but once you learn the steps, buying a house in Ontario is straightforward and even fun.
By Lucas Findlay | 13 minute read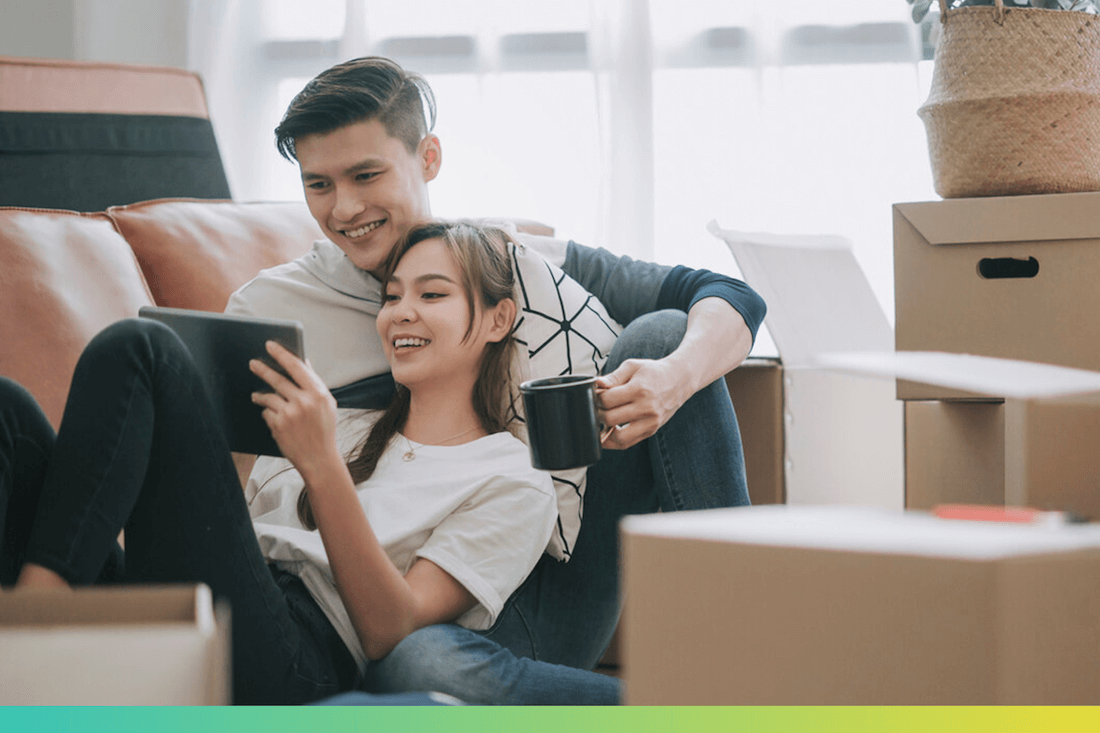 Go to Homebuyers' Handbook section:
Consider Your Options
–
Renting or Buying?
Before taking the plunge of purchasing a home you might be asking, is this the best option for me? Buying is a big decision and it may not suit your needs. Let's say you move frequently, or don't have a consistent income to keep up with the costs of owning a home. If these scenarios sound familiar to you, renting might be preferable.
 –
Renting sometimes gets a bad rap in the real estate community. People think you're throwing away money when, realistically, living anywhere will always come with a price tag, and these claims ignore the conveniences of renting. Some of these conveniences include the flexibility to leave once your lease is over or go month-to-month, no requirement for a large upfront down payment to close on the purchase, and the simplicity of one monthly rent payment as opposed to monthly mortgage payments, property taxes, and sometimes condo fees. Additionally, when you rent and there's a problem with the property, there's usually someone you ask for assistance, like a landlord, who will take care of the issue. The cost of property maintenance varies by year and by property type, but it is a real and often significant variable expense that renters do not have to consider in their budgeting.
 –
When you decide to rent a property, you're giving yourself the freedom to move away, as well as the financial flexibility should your career or life take a sudden turn. These are valid considerations when deciding to buy or rent a property.
–
The Basics
You decided to buy, now it's time to think about what kind of home you want. Your decision will depend on how much you want to spend, and the living conditions you find most important. Some people are looking for a big living room to entertain guests, while others need many bedrooms for their family members. The number of washrooms makes a big difference if more than one person is moving in, and heating and cooling systems are game-changers at different times of the year. Basements give you extra space for storage or even a downstairs apartment. The presence of an attic or a garage may also factor into your decision.
 –
Your living preferences should depend on how much space you need and your future goals in life. If you enjoy nature and want to spend time outdoors, think about neighbourhoods outside the city, or a property with a lawn and backyard. Alternatively, if you're thinking of raising a family close to schools or need to be near hospitals and grocery stores, consider the benefits of living in an urban area.
–
Beware of Hidden Defects: Arranging A Home Inspection
Homebuyers need to practice vigilance in the homebuying process. It's possible a home may have hard-to-detect inadequacies they will pay for in the long term. While it's hard to detect these inadequacies over a short period, there are a few ways to avoid missing certain defects. One of these ways is hiring a home inspector.
–
Although they aren't mandatory in Ontario, home inspections are an important step in choosing your home. Home inspectors are knowledgeable in identifying if houses are in good shape. Among other things, they know how to judge if a house's foundation, electric wiring, plumbing, and roofing are in good condition. These inspections could save you thousands in the long term.
–
We put the real back in real estate.
Join Wahi today and find out how easy it is to get real estate in Ontario.
Most people don't immediately pay the entirety of a property's cost. Instead, they go to the bank or a mortgage broker to apply for financing. A mortgage is a type of loan usually purposed for buying a home or property. When people mortgage their homes, it means they are initially only paying a portion of the cost. This portion is known as a down payment. The rest of the home's cost is covered by the loan from their mortgage lender and paid back by the homeowner over a set period, with interest.
–
Calculating Mortgage Payments
The cost of a mortgage is determined using mortgage calculators. Many people use online calculators to estimate their potential mortgage at the start of their homebuying journey.  These calculators subtract the down payment provided by the homebuyer and add the interest on the money still owed to the lender, among other costs such as mortgage default insurance. The calculator then divides the sum of the total loan into periodic mortgage payments, most usually paid monthly. This calculation gives homebuyers an idea of how much money they will need on an ongoing basis to repay their mortgage and build equity over time. After this estimate, buyers can then approach a mortgage lender for a more accurate quote.
–
Mortgage Pre-Approval
Mortgage brokers require pre-approval to ensure you qualify for a loan. A pre-approval is also expected by most sellers before they even consider you as a buyer. Lenders will check the buyer for proof of assets and income, their credit score, and verify their employment. This information helps mortgage lenders decide how much money to lend. Lenders will also check for identifying pieces of documentation to verify the buyer's identity.
–
Deciding on a Down Payment
A down payment is normally calculated from a percentage of the home's cost. Down payment percentages range from 20% of the home's worth to as low as 5% and depend on the seller's preference. Conventional down payments are normally around 20%, but lenders often provide programs and incentives to first-time homebuyers to lower this percentage. Down payments less than 20% of the home's purchase price are known as high loan-to-value (LTV) down payments, referring to the minimal spread between the loan and the purchase price.
 –
The benefit of a smaller down payment is the lower initial cost of buying a home. The downside is that more interest will accumulate, adding to the amount you need to pay your lender back over time. High LTV down payments also require mortgage default insurance. In Canada, mortgage default insurance is provided by the Canada Mortgage and Housing Corporation Insurance (CMHC). The CMHC protects lenders from borrowers who stop making payments or default on their loans. This can add 2.8 to 4% to the mortgage but allows buyers to make high LTV down payments while protecting the lender.
–
Funding via Your Registered Retirement Savings Plan
Another way to fund your down payment in Canada is by borrowing from your Registered Retirement Savings Plan (RRSP). This allows first-time homebuyers to borrow up to $35,000 from their RRSP according to the Canadian government's Home Buyers' Plan. These funds are considered an interest-free loan and buyers have to repay the amount withdrawn from their RRSP over the following 15 years, but the program can make a huge difference in funding a down payment.
–
Other Costs: Closing Costs, Land Transfer Tax, and More
After obtaining mortgage pre-approval and arranging a mortgage plan with your lender, there are still a few potential remaining fees to talk about. These fees are called closing costs because they are separate from the property's outright cost and are applied at the end of the real estate transaction. All land is taxed by the government when it changes hands, commonly referred to as land transfer tax. Land transfer tax is based on the home's latest purchase price and is administered by the province, with some cities like Toronto charging municipal land transfer tax on top of that. New homes are often subject to GST or HST. Other closing costs to consider are prepaid property taxes, utilities, and condo fees going back to the original owner.
–
Legal fees are another added cost to purchasing a home. Closing a real estate transaction will involve lawyers working on both the seller and buyer's behalf. Using specialized software only accessible to registered lawyers, the relevant legal representatives will register the transfer of property with Ontario's Land Registry Office. The lawyers will also exchange documents and keys to the property. An experienced real estate lawyer is important for the smooth completion of your purchase. These lawyers are familiar with common complications that arise with home sales and will make sure the buyer's interests are protected.
–
Finding a Real Estate Agent
Real estate representatives in Ontario are governed by the Real Estate Council of Ontario (RECO) This organization enforces the rules for salespeople, brokers, and brokerages. Real estate salespeople work for brokerages and are required to complete several courses concerning real estate essentials and transactions. A broker receives additional training and is responsible for supervising the salespeople in their office. These real estate representatives are bound to a code of ethics enforced by RECO.
–
Are Real Estate Agents Necessary?
There are many benefits to working with a real estate sales representative, but it's not completely necessary. If you feel confident in marketing your property, scheduling viewings, and negotiating the purchase of a home, the For-Sale-by-Owner (FSBO) route represents an alternative to listing your property through organized real estate. FSBO properties are marketed on sites like Facebook and Kijiji, do not involve realtor sales commissions, but often lack exposure to buyers, which can result in receiving less than the fair market value of the home.
 –
On the other hand, there are some positive aspects to working with a real estate representative. For one, they are experienced with the housing market and are informed on the latest inventory available for sale,  as well as the latest changes in your neighbourhood. This experience helps them make informed decisions when negotiating a home's price or referring their client to other experts such as mortgage brokers or home inspectors. These intermediary negotiators aren't emotionally invested in the property, making it easier to make level-headed decisions. Real estate representatives also help navigate their clients through the transaction process and legally protect their best interests.
The Buying Process–
Navigating Showings
It's hard to know what to expect when viewing a home but there are a few rules of thumb worth following. Make sure all the floors are level without any signs of dipping or sagging. These irregularities could point to structural defects. Cracks in the wall or discoloration in the ceiling can indicate other structural problems or moisture leaks. Check the plumbing and electrical features such as light switches and outlets to confirm good workmanship. People also sometimes check the age of windows to determine if they were recently installed or might need replacement in the near future. Trees on the property can also be cause for concern. Trees are natural risks and should be evaluated to determine if underground roots could break pipes. Where the tree sits on the property can determine if the owner or the city would have to pay to have it fixed.
–
Water damage is a real concern for home buyers. The basement and the roof are two sites where water intrusion is easily detected. If water is accumulating in the basement, there could be a problem with leakage throughout the house. Similarly, a poorly constructed roof can increase the amount of water penetration inside the home and can be a costly repair if not taken care of in the first place.  Examining these features in advance will save you in the long term from mould or other structural breakdowns.
 –
After checking all the above, homebuyers should be diligent with following up with the seller about the home's history and any recent changes. Buyers can additionally check with the local municipality to make sure the house is up to code without outstanding issues.
–
Making an Offer
If you decide that you would like to purchase a home, you will offer a sum of money to the buyer. Buyers will either offer to pay cash or will present their pre-approved loan to convince the seller of their financial reliability. Some people personalize their bids with a letter. These are some of the strategies buyers use to win a bidding war between different parties who are interested in the property. A bidding war is when more than one potential buyer competes for ownership. These buyers attempt to outbid one another by increasing their offer or by revising terms that benefit the seller.
–
Special Conditions
Real estate contracts are normally set with conditions related, but not restricted to, home inspections, financing, zoning and permitted property uses,  and insurance.  The conditions may also relate to closing costs and who pays for them or verifying the status of fixtures and chattels tied to the property purchase. Additionally, conditions dictate how long financing or other to-do items will take after an agreement is reached. These conditions are standard in homebuying, and real estate lawyers are trained to review them as part of their services.
–
Next Steps: Saving With A Tax-Free Savings Account
Many people aren't satisfied with simply owning the property, they want to secure their investment. One way to do this is to accumulate savings so you never fall behind on mortgage payments. The Government of Canada offers several plans for saving. Some of these offer benefits that avoid or defer taxation. Tax-Free Savings Accounts (TSFAs) allow you to invest money — up to a maximum amount — without paying yearly taxes on any of the associated capital gains. Another common fund for saving money is an RRSP. Contrary to a TFSA, RRSPs are tax-free until the funds are removed from the plan. Investing in a Registered Education Savings Plan is another popular way to save. These plans let you save for a child's education without a yearly limit (but with a lifetime contribution limit of $50,000 per child). Additionally, the student will pay little to no income tax on and income earned from the plan.
–
Closing the Deal
Packing up and leaving may sound easy, but moving into a new home isn't so straightforward. People often make a move-in checklist covering everything they need to do for a successful move. These lists ensure nothing is left behind and the move happens without needless stress, mix-ups, or uninsured accidents. Your checklist should include times and dates to keep you organized. Many people plan their check-lists months before the move, covering everything from movers to insurance.
 –
Organizing movers takes time and there are few options to choose from. Hiring movers involves setting a quote for the move and the handling of specialty items. Another task to check off is organizing records for changing addresses and informing your insurance agents of your move. This will keep you insured before and after your move and will keep you up to date on any changes in policy between neighbourhoods. In the days before your move, you should inventory your possessions in detail, especially those of high value or special significance.
Frequently Asked Questions
How much money do you need to buy a house in Ontario?
In Ontario, properties worth less than $500,000 require buyers to make a minimum down payment of 5%, while properties over 1 million require a minimum down payment of 20%. For properties in between, the 5% minimum is required for the first $500,000 plus a 10% minimum on any amount above $500,000.
Why is it so hard to buy a house in Ontario?
The Canadian real estate market has experienced double-digit price growth in recent years. Unprecedented buyer demand, driven by high immigration levels and a large demographic of first-time buyers has resulted in a decreasing supply  of homes available for sale. Until new housing construction accelerates to match buyer demand, a competitive housing market for buyers will likely remain.
What is the average down payment on a house in Ontario?
Most homes in Ontario are worth well over $500,000, with an average sale price of $998,629 noted in the first month of 2022. Conventional down payments are normally around 20% of the house's cost. In this scenario, the average down payment is approximately $200,000.