Fallingbrook, Scarborough Neighbourhood Guide: A Fine Life by the Lake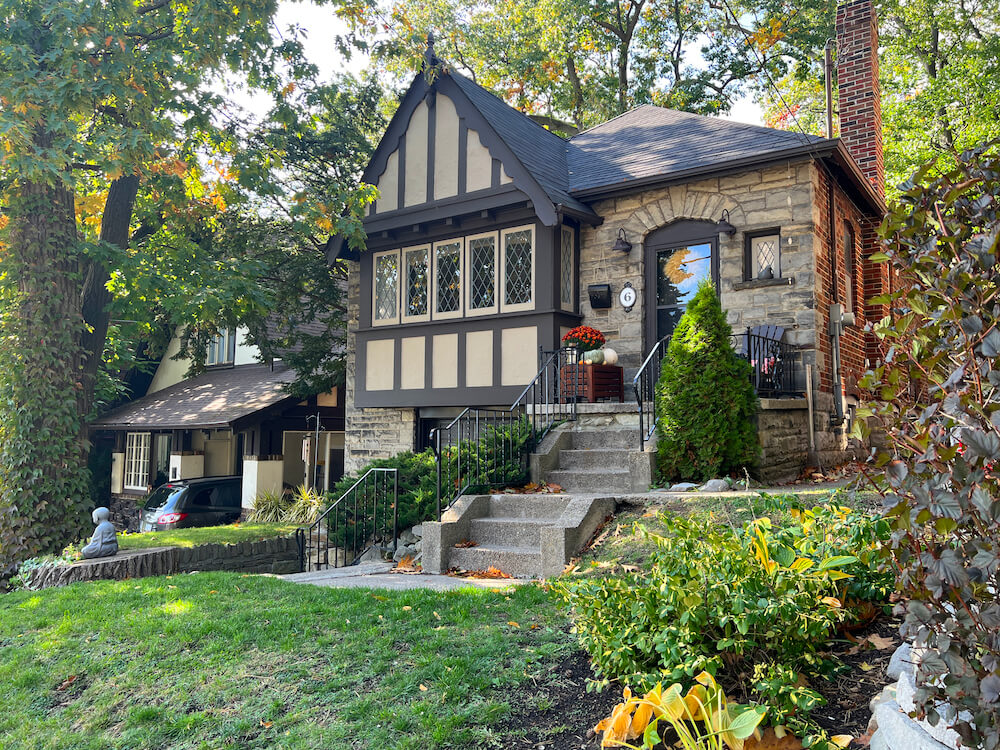 Neighbourhood At a Glance: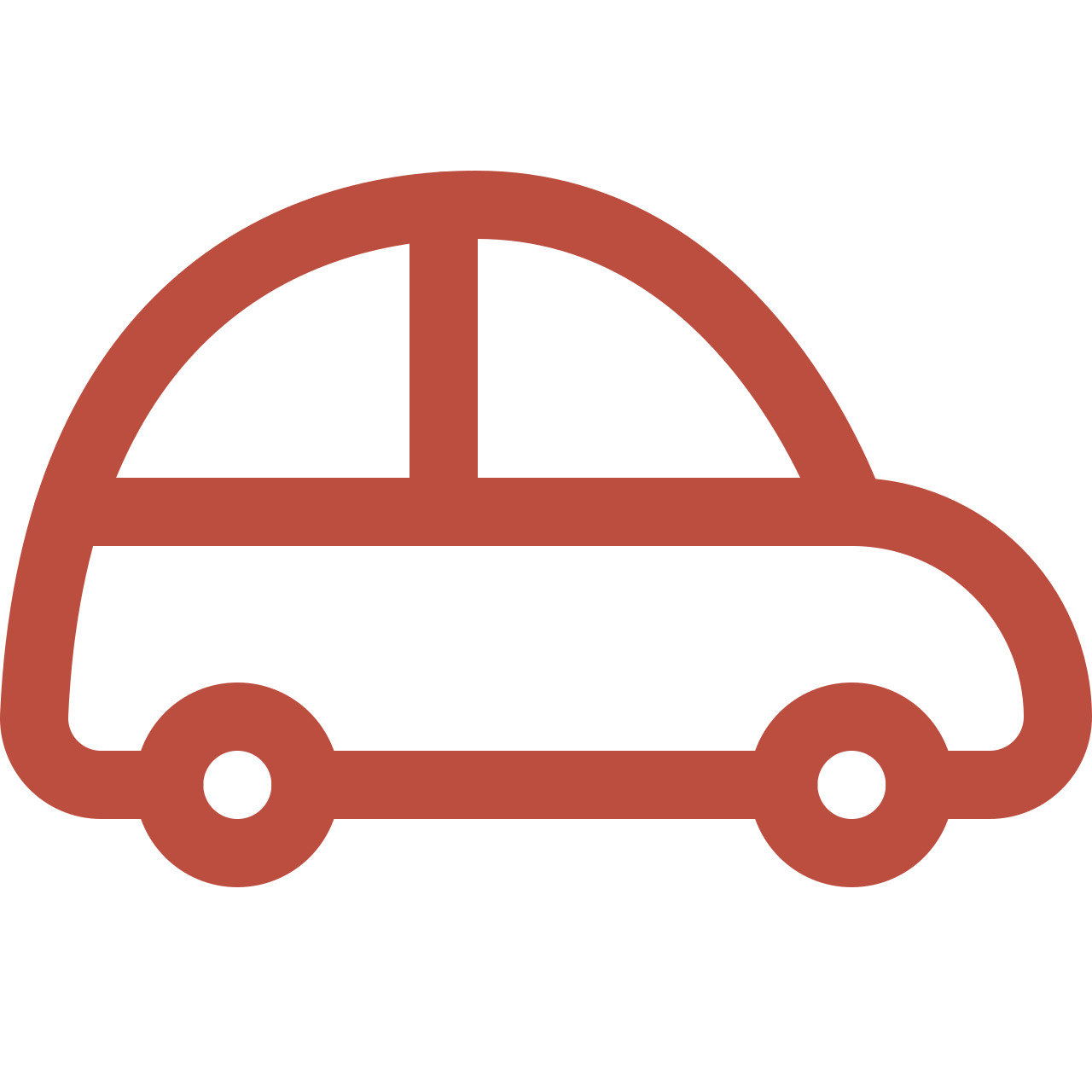 Average Commute Time to Toronto
It takes 25 minutes to drive downtown by car and around 45 minutes by public transit.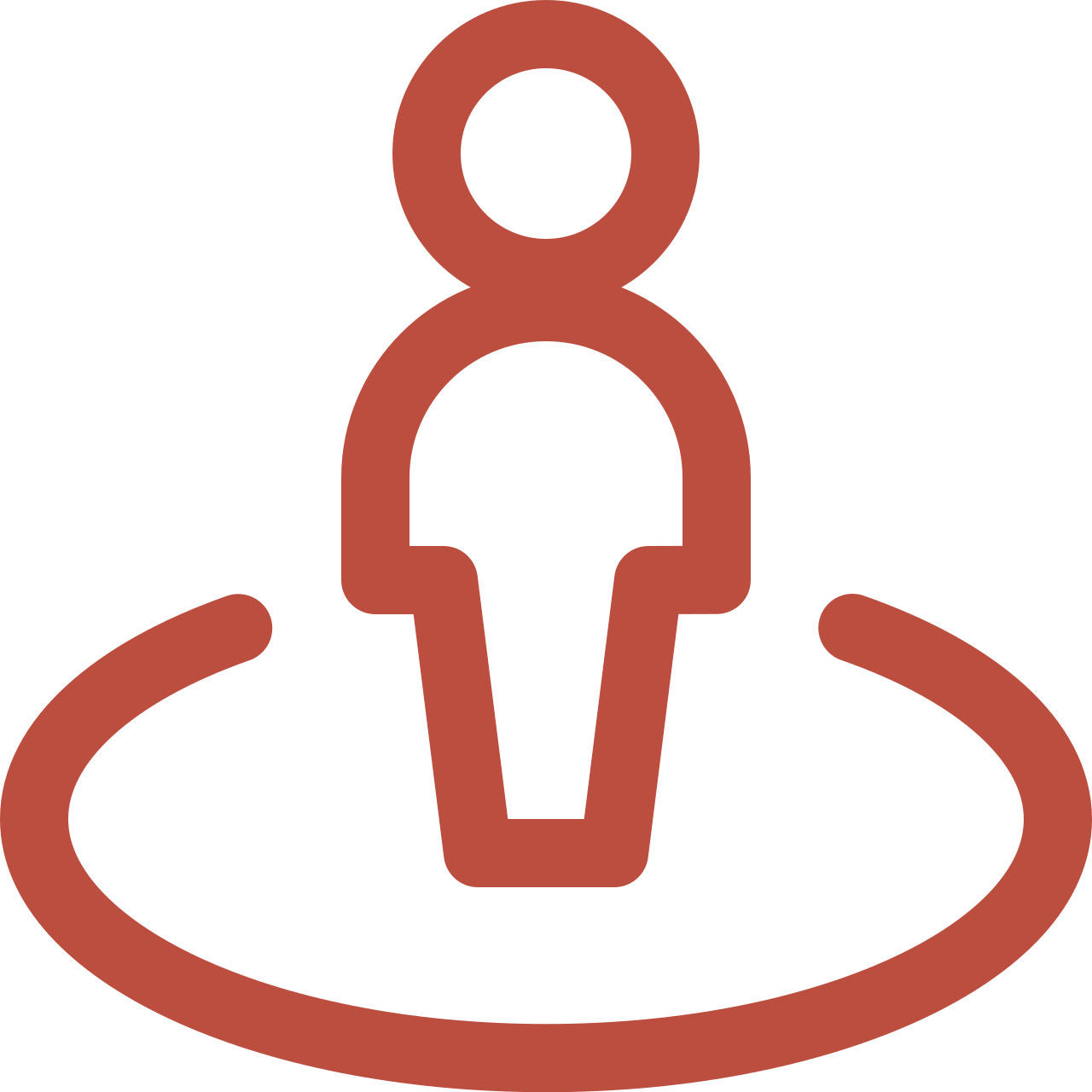 Lifestyle
Affluent residences close to beautiful Lake Ontario with many nearby restaurants.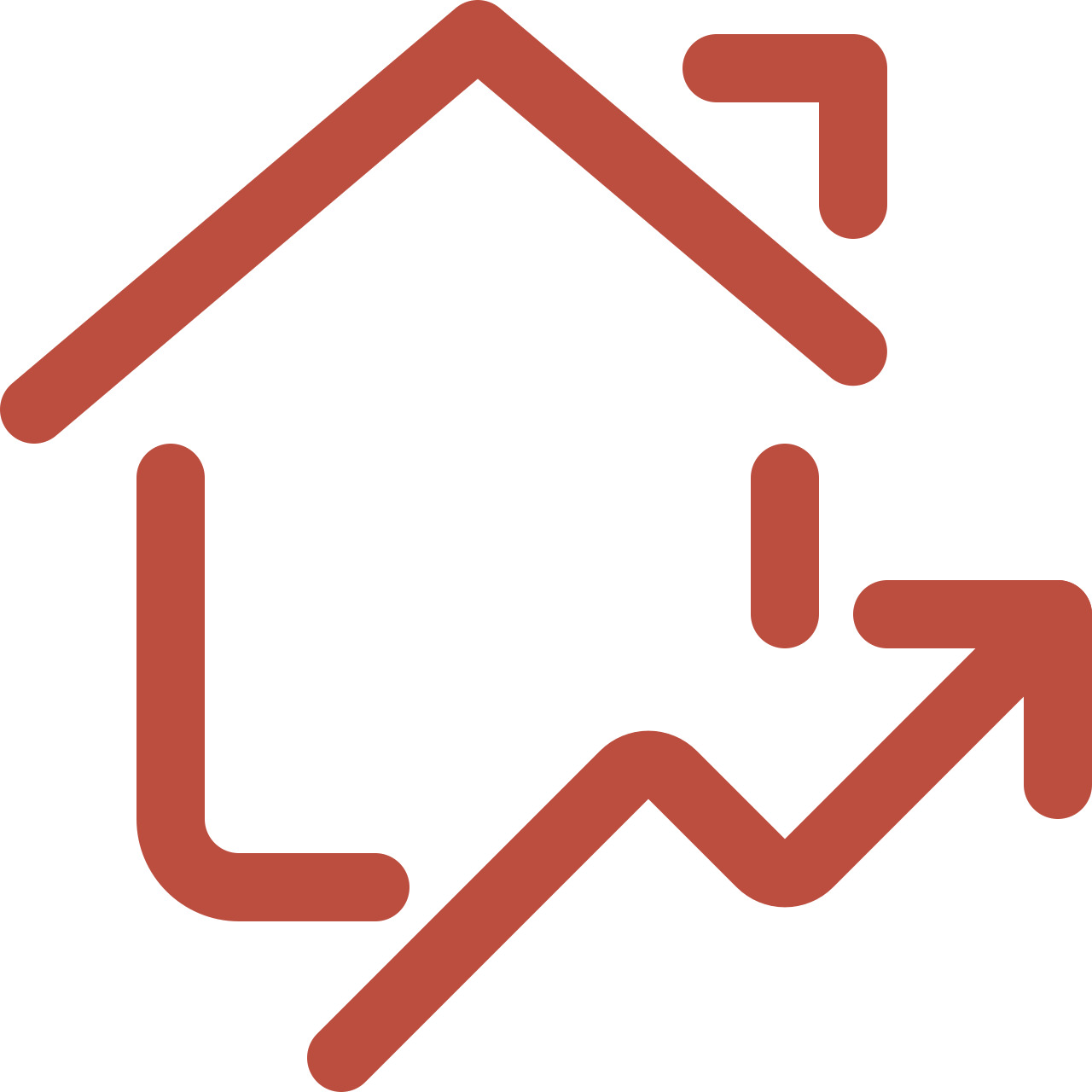 The Housing Market
Primarily detached and semi-detached homes with some bungalows and apartments.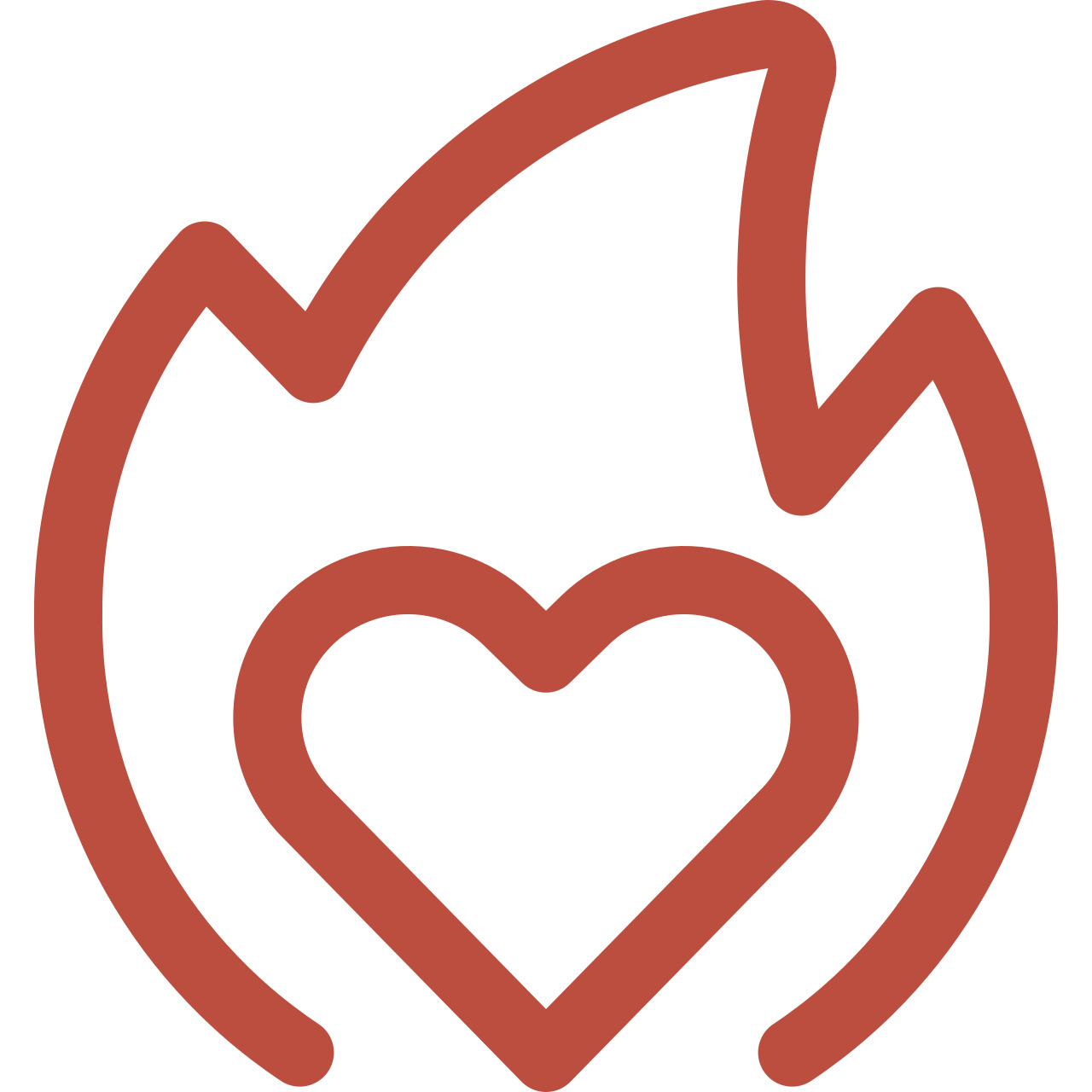 What You'll Love
Quick access to amazing Lake Ontario with multiple sandy beaches for swimming.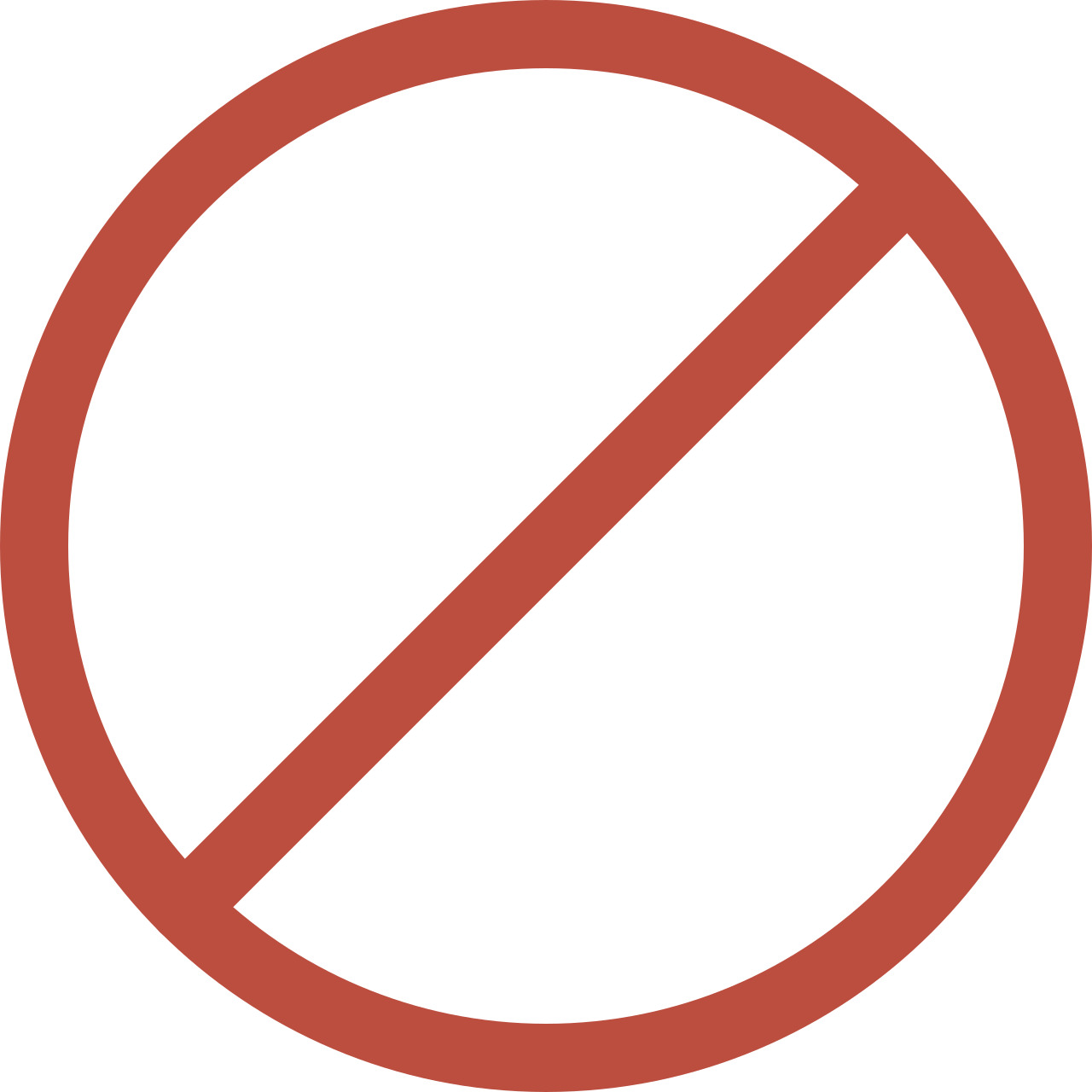 What Not To Expect
There aren't many apartment buildings in this area and most of the properties are owned.
If you're interested in quiet residential living close to one of Toronto's historic landmarks, you're in the right place. Fallingbrook has a selection of apartments, detached homes, and townhouses fit for many different walks of life. The neighbourhood is also close to the R.C. Harris Water Treatment Plant, a stunning building on the shoreline of Lake Ontario. Residents in Fallingbrook are close to the beach, restaurants, and exciting shopping locations on both Queen Street East and Kingston Road a little farther north. The area also has great access to recreational facilities like The Toronto Hunt golf club.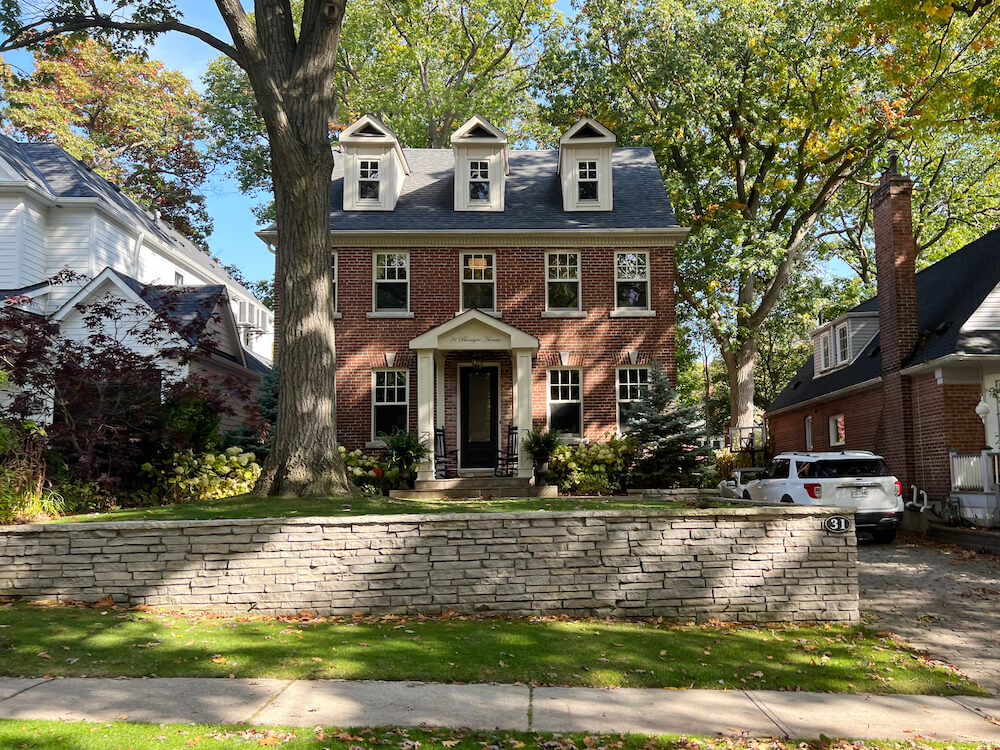 The first permanent residents of Fallingbrook were wealthy businessmen and entrepreneurs such as Sir Donald Mann, a railway baron responsible for building Canada's third transcontinental railway. After the turn of the century, descendants of Mann leased the property for the construction of an amusement park on the shore of Lake Ontario. Not long after, Toronto faced a water sanitation crisis. The solution to this crisis was to remove the amusement park, replacing it with a state-of-the-art water purification plant. This plant is responsible for supplying 30 percent of the city's water supply.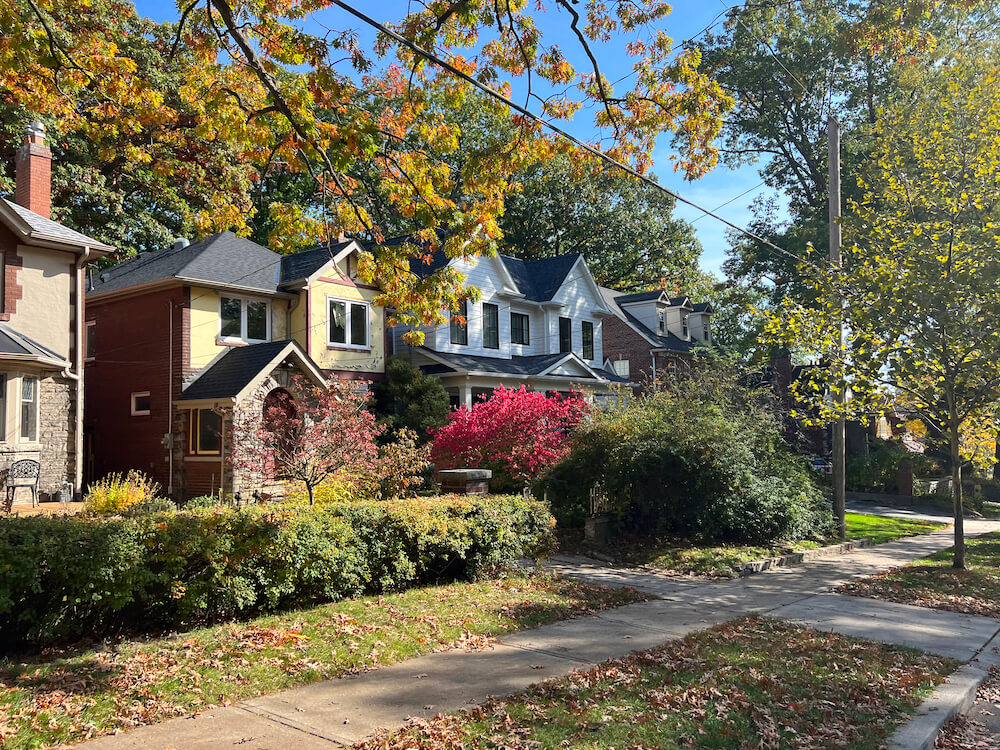 This area has a combination of modest single- and two-storey detached homes, estate-style buildings, and apartments, most of which were built after the 1900s. Houses in this area feature an array of architectural styles, from Elizabethan to Cottage and modern designs. Many homes are priced at several million dollars, such as the houses on the waterfront. The R.C. Harris Water Treatment Plant is notable for its architectural design. The plant's design was inspired by the art deco movement prominent in the early 1900s. The building resembles a cathedral and, despite being little-known, it is one of Toronto's most admired buildings.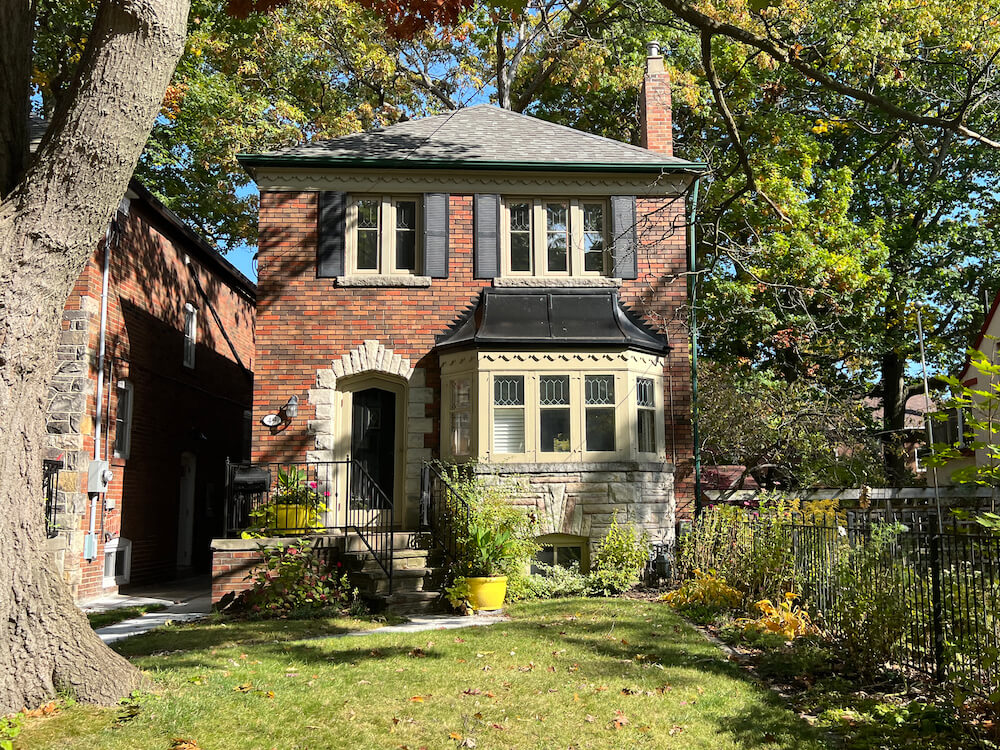 Things to Do in Fallingbrook
A few blocks west of Fallingbrook is Kew's House, a small museum dedicated to Kew Williams who helped build Kew Gardens, a large park in The Beaches neighbourhood. The two-storey stone building is designed in the Queen Anne Revival style. Today the house serves as a community event facility. Another interesting landmark nearby is the Leuty Lifeguard Station. Now a protected structure under the Ontario Heritage Act, the station was built in 1920, one of the three built by the Toronto Harbour Commission. Today, the station still plays a role in Toronto's lifeguarding organization that is credited with saving more than 6,000 lives.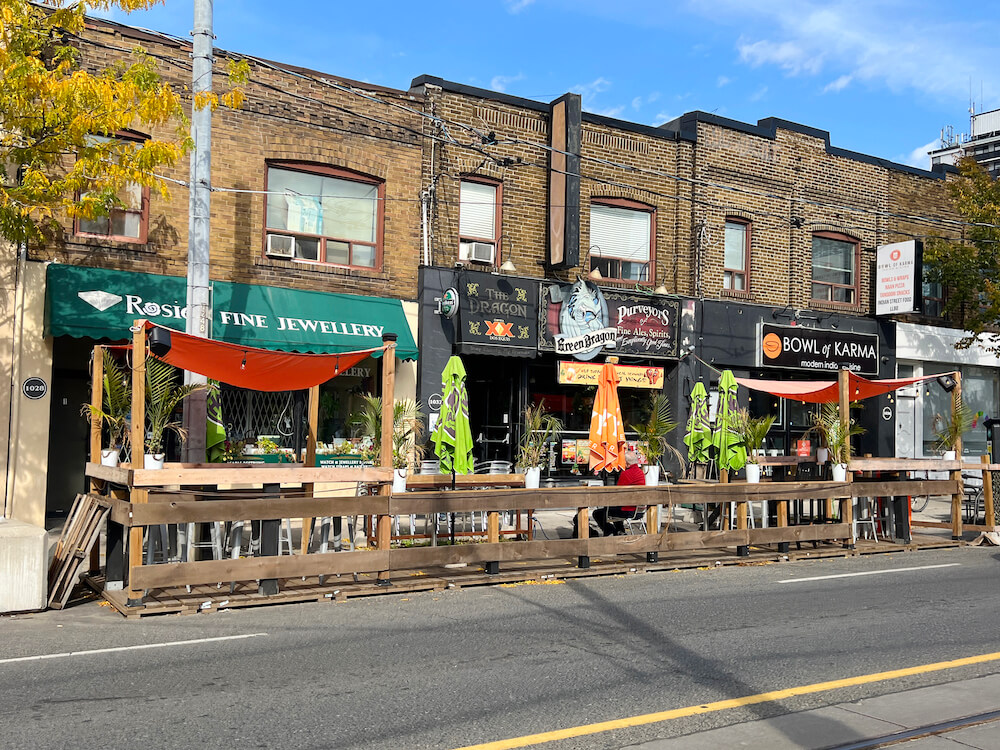 Near the intersection of Kingston Road and Lawlor Avenue, there is an art gallery, a framing shop, a flower market, and The Sweetest Things, a gift shop. There is also a second-hand store called The Pegasus Shoppe, as well as a pharmacy and a small grocery store. The closest large grocery stores in this area are Loblaws and FreshCo, both of which are a few kilometres north on Victoria Park Avenue. Farther south on Queen Street East many small shops continue westward into The Beaches. These shops are nice for window shopping on a sunny day or buying gifts for friends and family.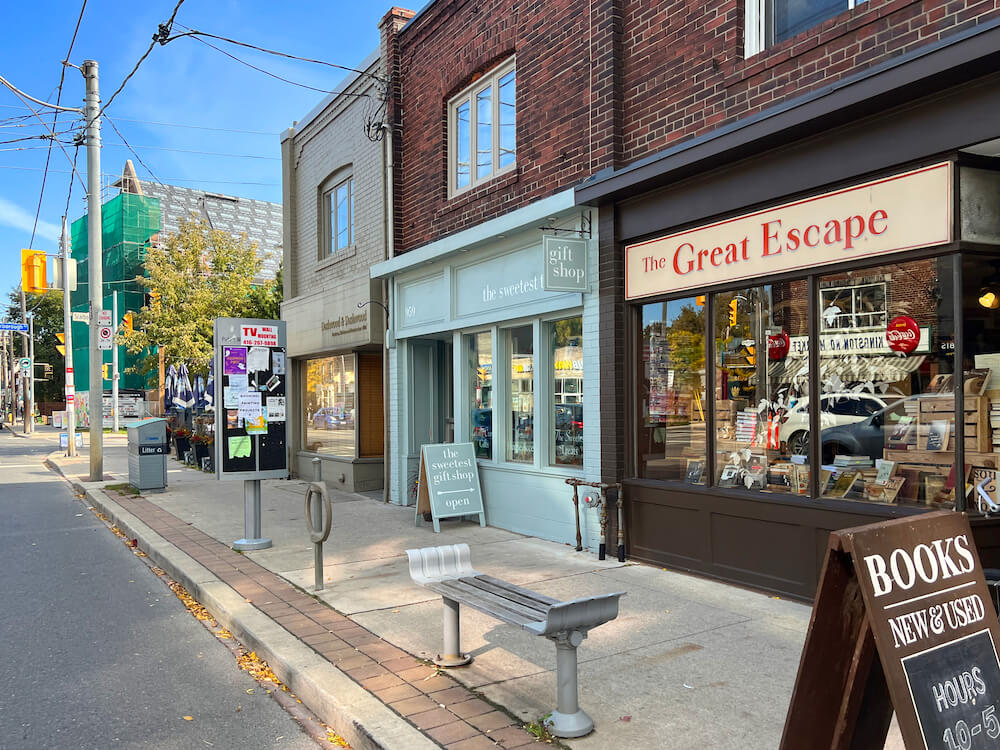 At the intersection of Victoria Park Avenue and Kingston Road, there are several restaurants to choose from. There's a Big Boy's Burrito and the Real Jerk restaurant for those looking for a delicious pick-up meal. If you're looking for a sit-down meal, try stopping by Gabby's or The Green Dragon Pub, both popular spots for drinks and food. This area also has an Indian restaurant called Bowl of Karma, and No Bull Burgers for hamburgers. Alternatively, the farther you travel west on Queen Street, the more restaurants you will find, starting with ViVetha Bistro.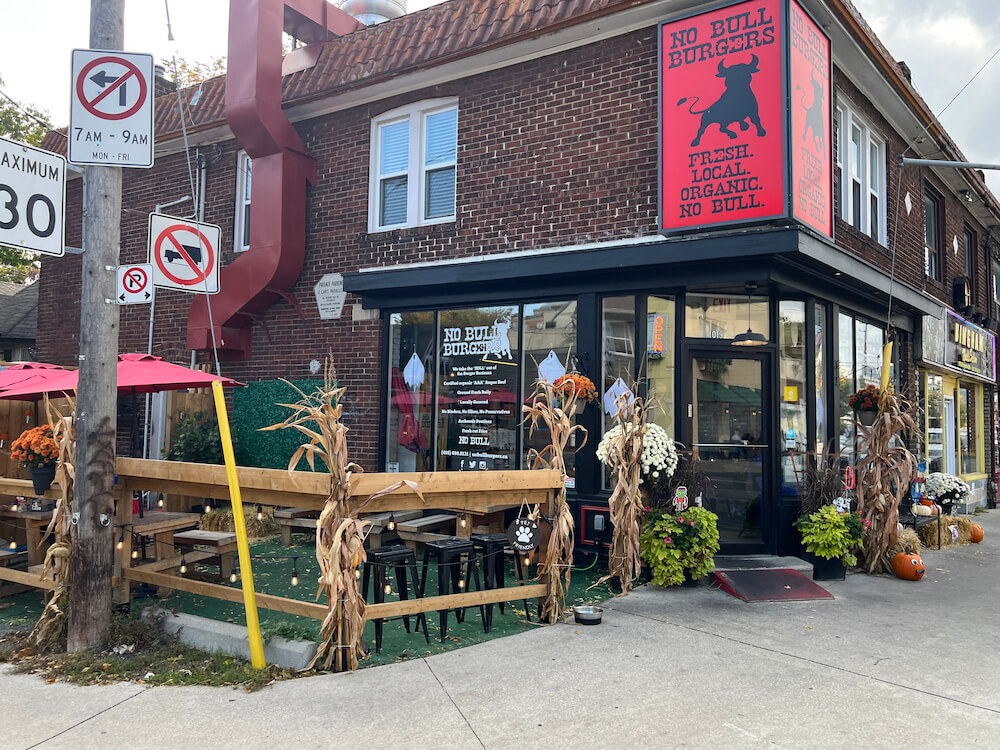 There are three beach areas within walking distance of Fallingbrook. The first is Secret Beach, home to the R.C. Harris Water Treatment Plant. This beach has paved pathways leading down to the water. Walking past the impressive water plant you will arrive at a sandy beach with trees for shade. Silver Birch Beach is another public beach southwest of Secret Beach. The sandy area has excellent views of the Scarborough Bluffs. Moving away from the shoreline, Blantyre Park is one of the larger parks in Fallingbrook. It has a baseball diamond, an outdoor pool, and a playground.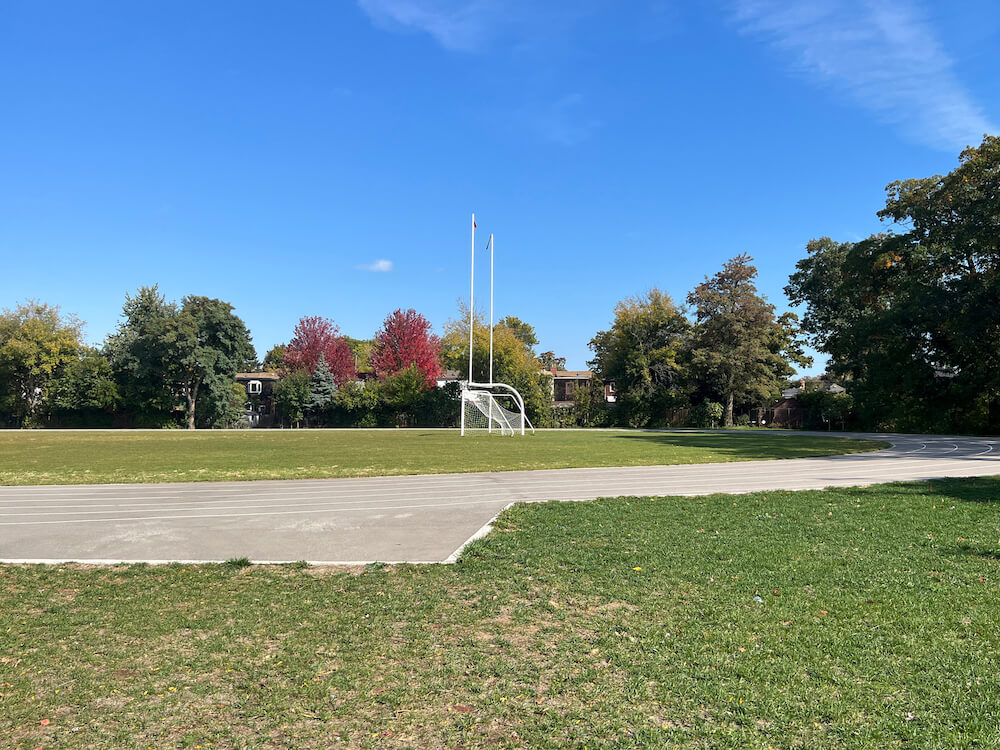 To the east of Fallingbrook, there is a golf course called The Toronto Hunt Club. Once a fox hunting club for British army officers, it is now one of Toronto's most exclusive nine-hole courses. The closest community centre to Fallingbrook is the Adam Beck Community Centre. This centre offers programs in sports, crafts, arts, dance, fitness, and cooking. On Kingston Road, there is a fitness studio called onlythestrong Beaches. Further south, on Queen Street East, there are two gyms, Training Pad and Thrive Fit. The closest hockey arena to Fallingbrook is the Ted Reeve Community Arena in Danforth Village.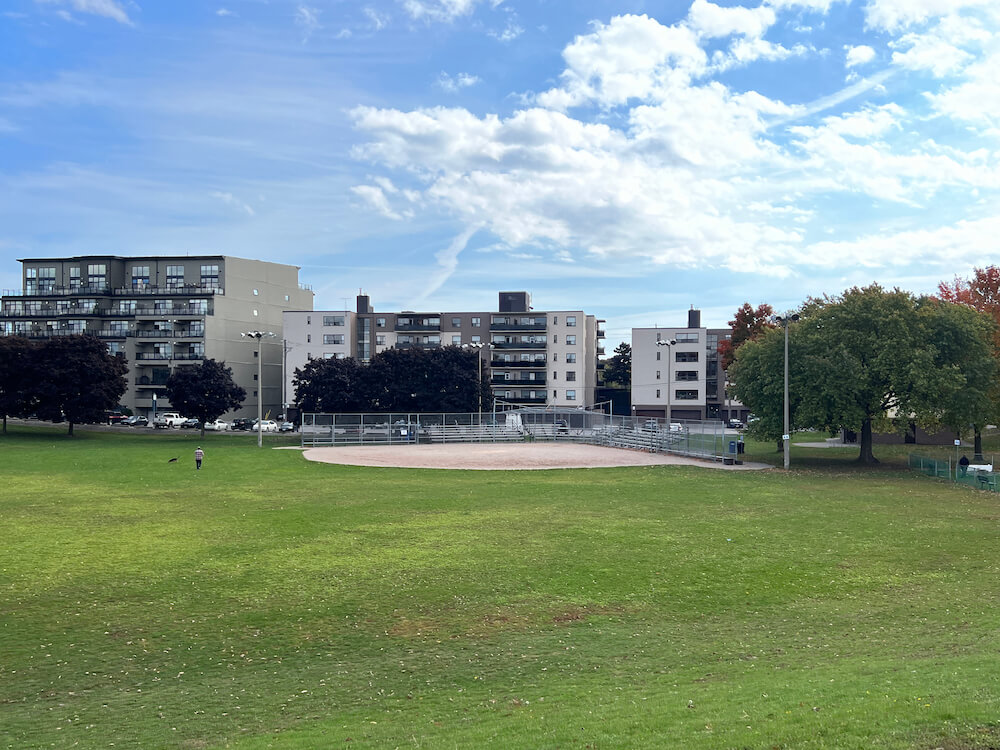 The commute for drivers to downtown Toronto is simple, taking just under 30 minutes depending on traffic. A direct route is taking Kingston Road west. This road turns into Eastern Avenue, eventually leading to the downtown core. If traffic is bad on this route, commuters may instead take Queen Street East and Lake Shore Boulevard East. Public transit only takes around 15 minutes longer than driving. Travellers will hop on a bus toward the Victoria Park subway station. From here they'll travel west on the Bloor-Danforth subway line to St. George or Yonge Station from where they can travel south on the Yonge-University line.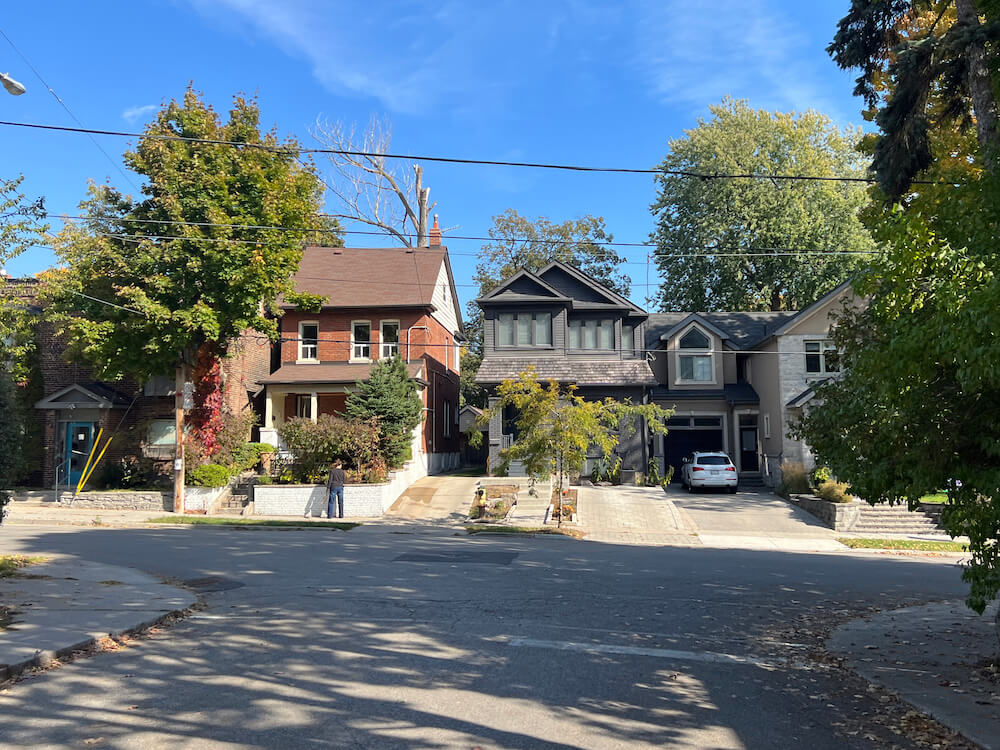 Gorgeous Views by the Water
This area is unique in its proximity to the shoreline of Lake Ontario and its variety of housing options. Residents can choose from apartments or detached houses all within walking distance of major grocery stores, restaurants, and interesting shops. Locals are also proud of the landmark R.C. Harris Water Filtration Plant, a little-known architectural gem of Toronto. The commute time to downtown Toronto is reasonable for drivers, and those without personal vehicles only have a couple of transfers before arriving in the downtown core.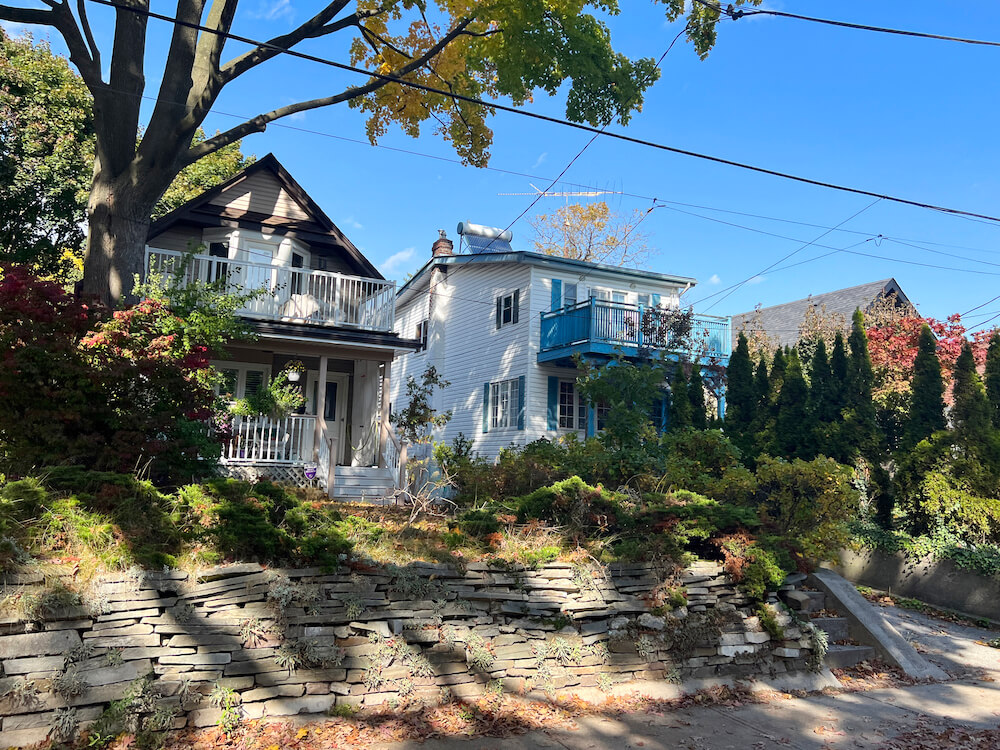 Frequently Asked Questions
What is Fallingbrook, Scarborough, known for?
The R.C. Harris Water Treatment Plant is one of Toronto's most admired architectural structures. The cathedral-like exterior is matched by its interior marble entryways and hallways filled with pools of water and water filtration equipment.
Why is it called Fallingbrook?
This area is named after a large estate of the same name. This estate was built by Sir Donald Mann, a railway baron who built the Tudor castle in 1907, naming it Fallingbrook.