Dorset Park, Scarborough Neighbourhood Guide: Destination Dorset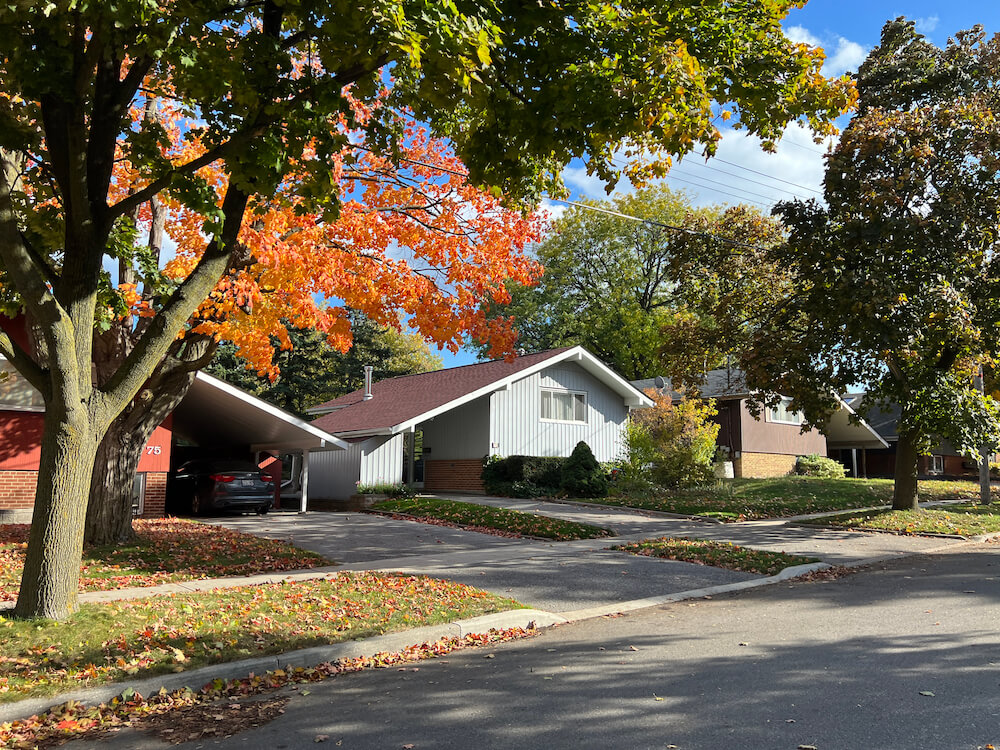 Neighbourhood At a Glance: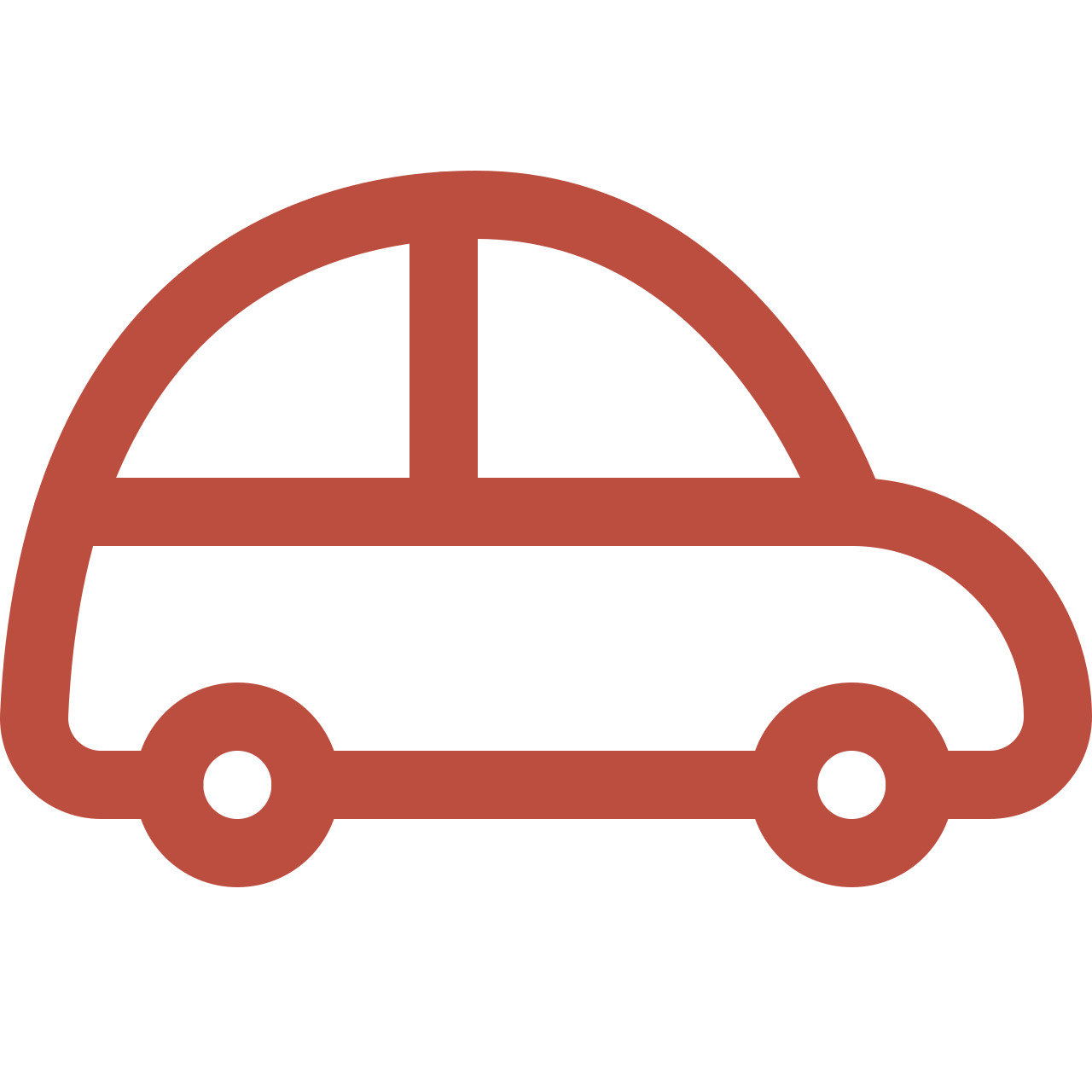 Average Commute Time to Toronto
It takes 25 minutes by car and about an hour by public transit.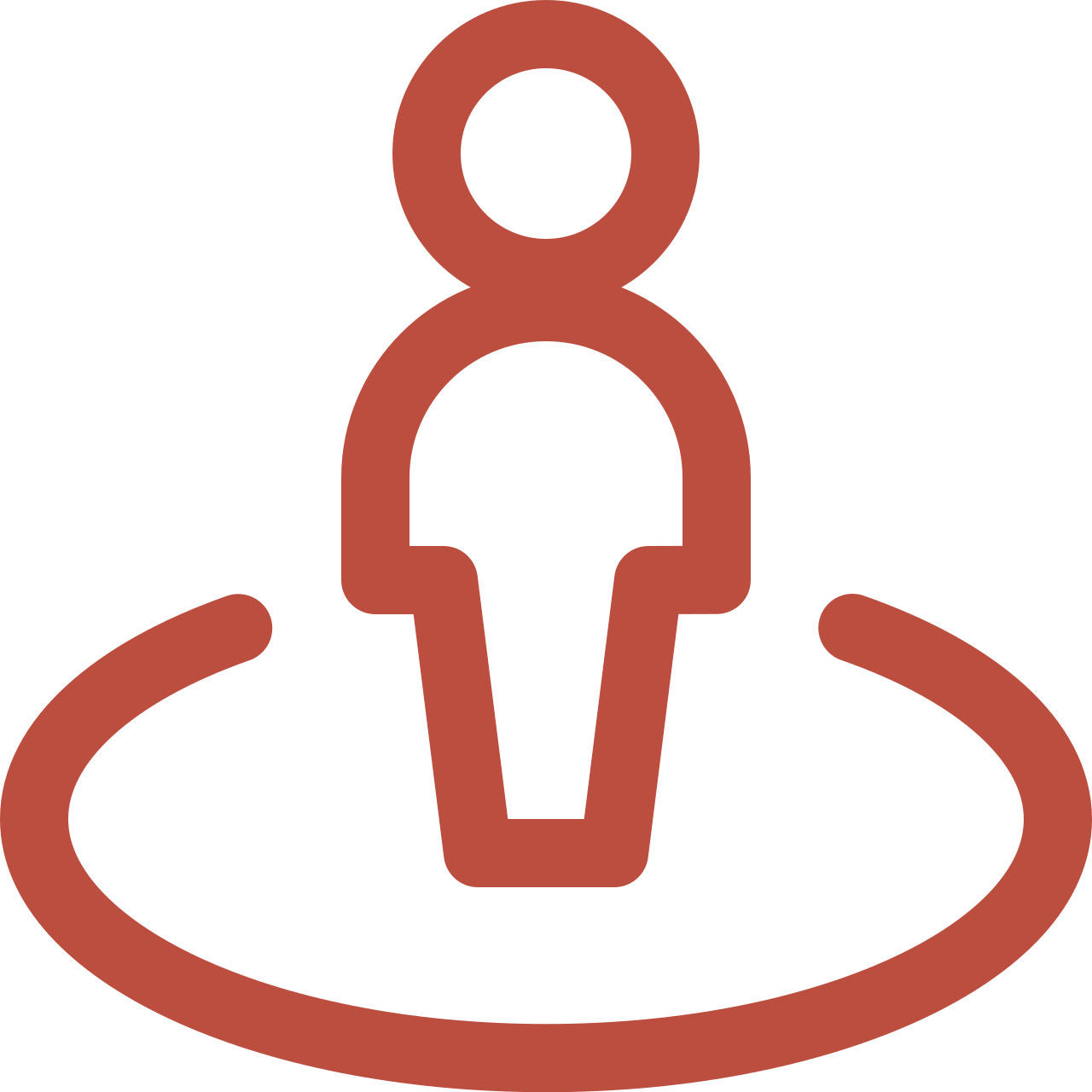 Lifestyle
Residential living with quick access to Highway 401 and convenient shopping options.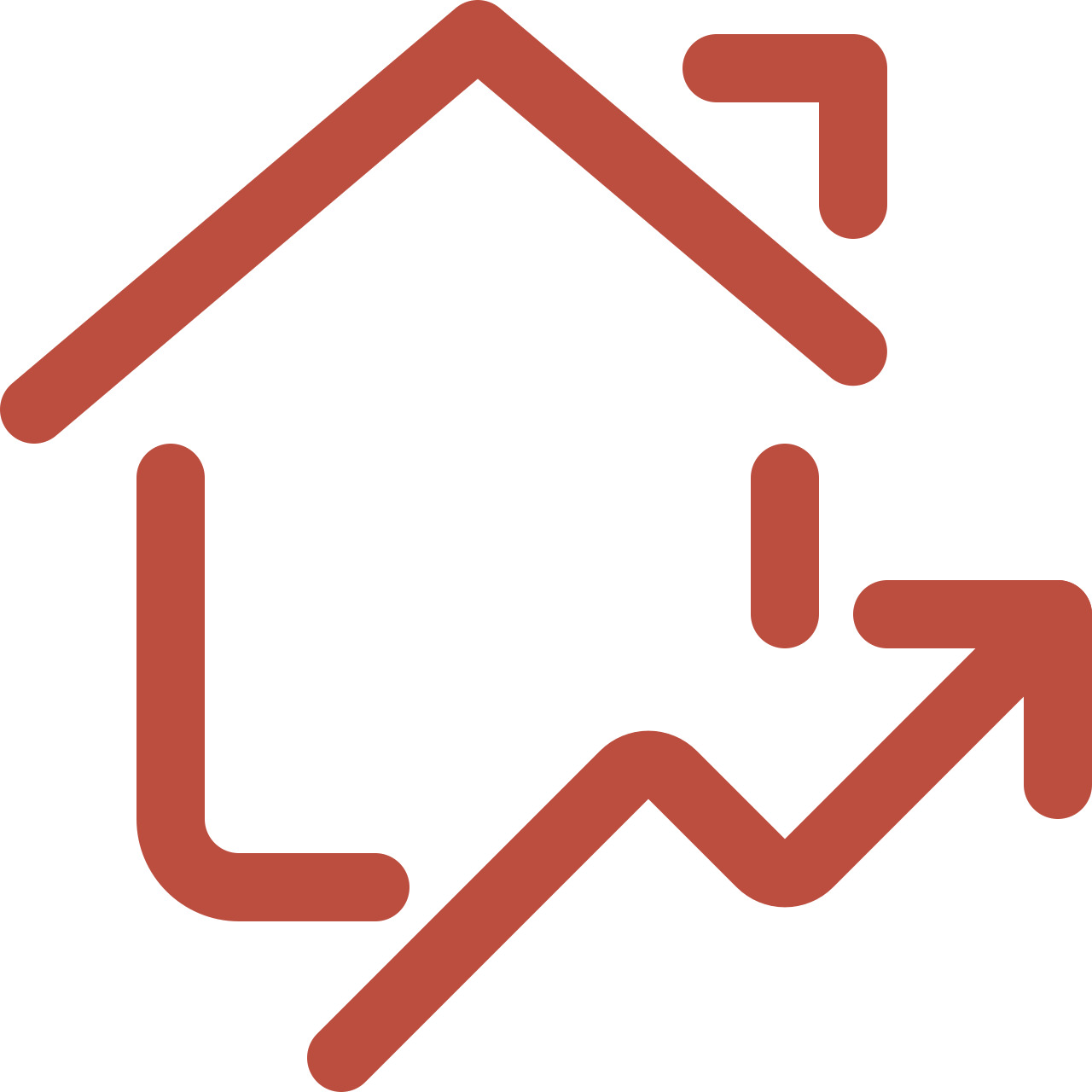 The Housing Market
A mix of old homes with development plans for new condominiums and townhouses.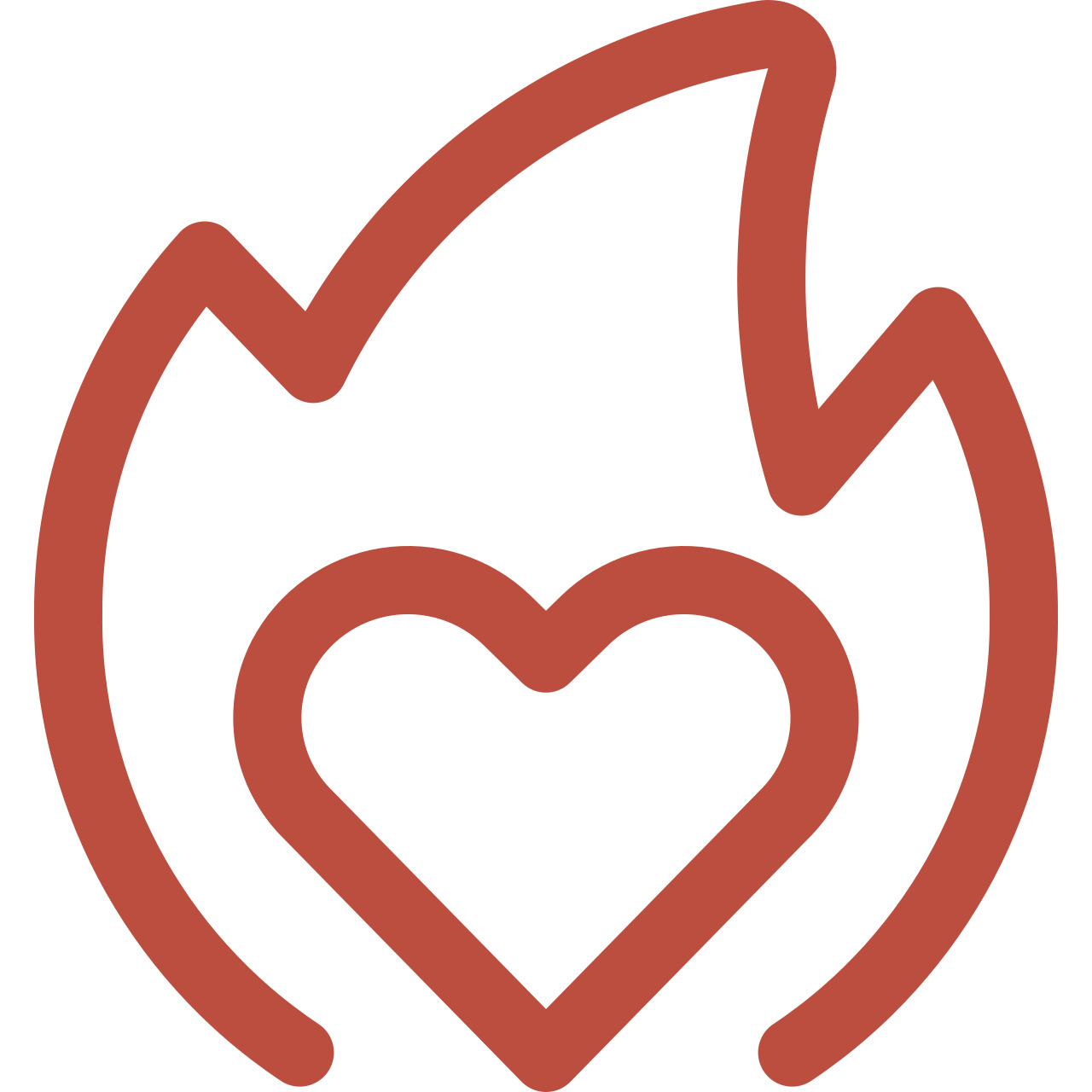 What You'll Love
Many shopping options along Kennedy Road and more at Scarborough Town Centre.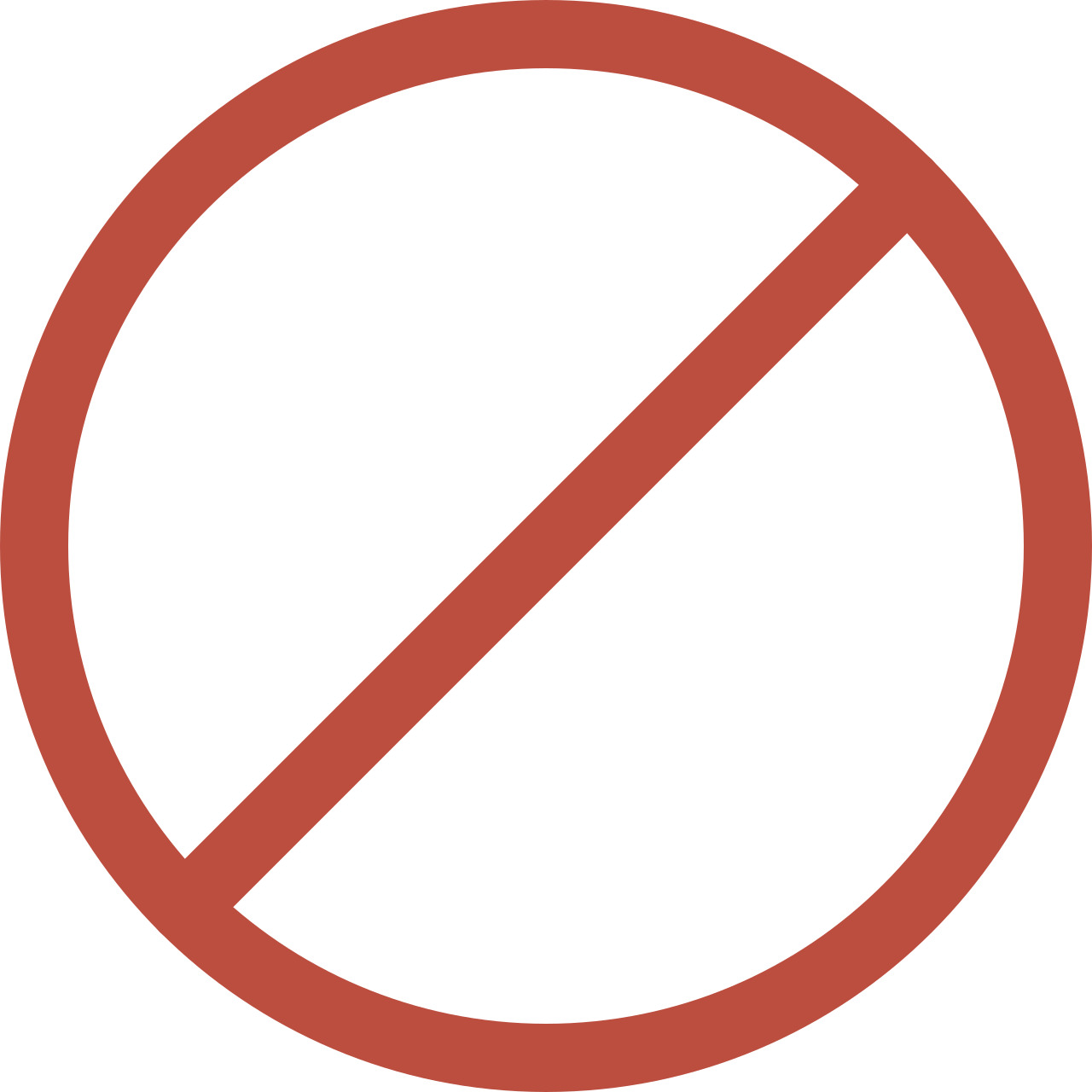 What Not To Expect
There isn't much green space in Dorset Park other than small parks with playgrounds.

Dorset Park is a humble neighbourhood located near Highway 401. This area has plenty of shopping options including the stores along Kennedy Road and in the Scarborough Town Centre, which is a short drive east on the highway. There are a few parks in this area, and the McGregor Community Centre provides locals with programs for swimming, ice sports, arts, and much more. Many of the homes in Dorset Park are from the 1950s while development plans promise condominiums and townhouses in the coming years.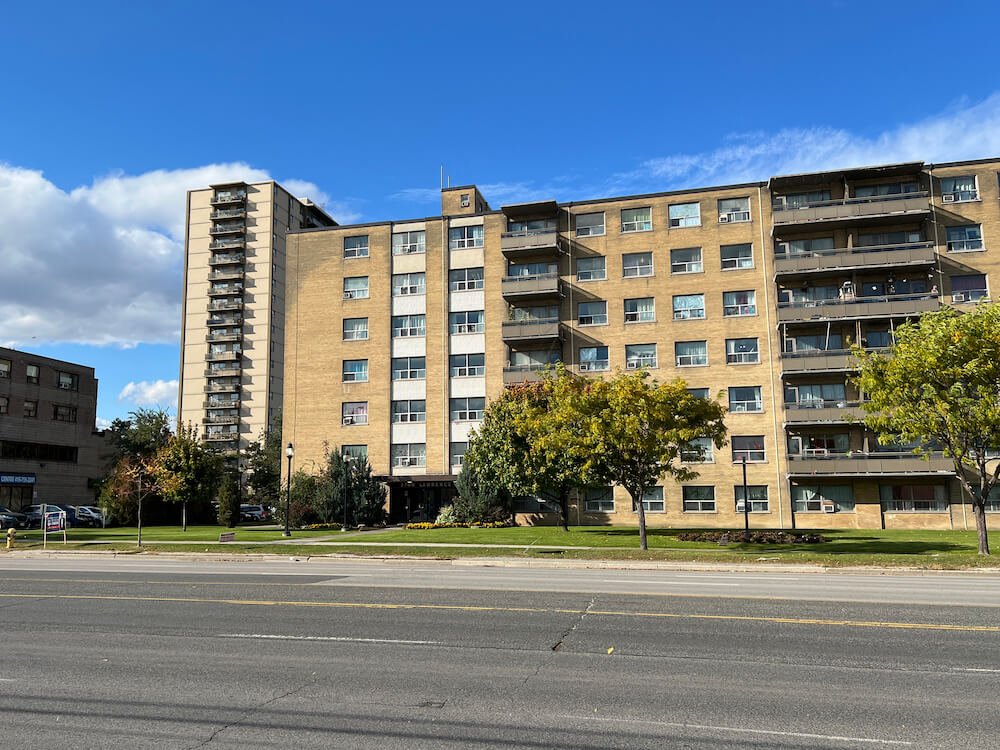 Originally called Ellesmere, Dorset Park was once a small hamlet at the intersection of Kennedy and Ellesmere Roads. In the 1800s, entire farms in Ellesmere were purchased for as low as $13, and folklore tells of someone who traded their riding boots for a 40-hectare farm. The community's focal point was the Ellesmere Arena, home to the Maple Leaf Curling Club and the Ellesmere Maple Leaf Band. Nearing the 20th century, Ellesmere started to decline, partly because Canada's second railway was built in Agincourt a little farther north. In 1912, Ellesmere was incorporated into the village of Agincourt. Half a decade later, the farmland of Ellesmere was developed into residential housing communities.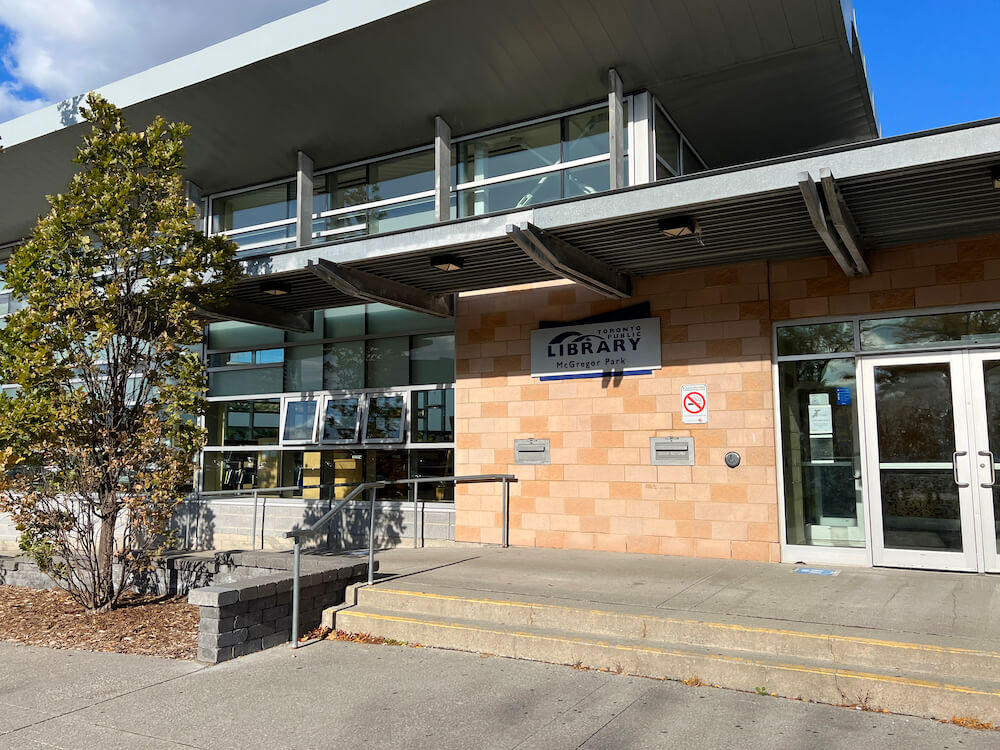 Most of the homes in this area were built in the 1950s in response to Canada's postwar population boom. A variety of home styles were erected in Dorset Park, including semi-detached homes, storey-and-a-half houses, and bungalows. Currently, development is planned for a 21-storey, mixed-use building at 2180 Lawrence Avenue East. The condominium will have 160 units and ground-floor retail space. There are also plans for a seven-storey mid-rise apartment building along Birchmount Road and three blocks of stacked townhouses. This area is shifting toward condominium developments, with many available for pre-purchase.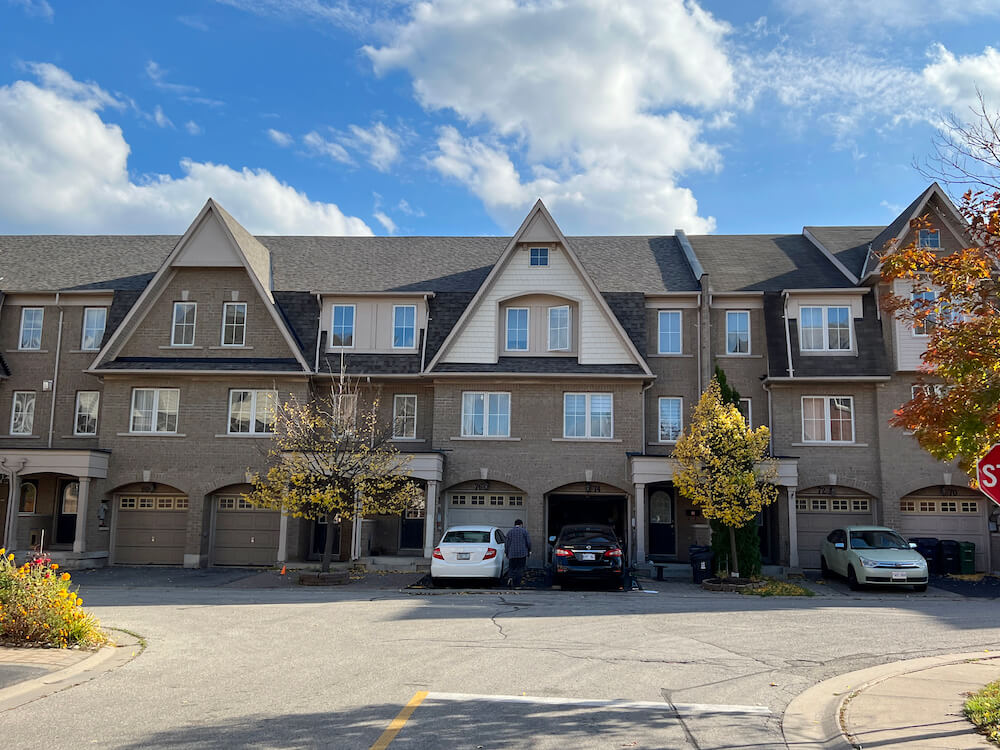 Things to Do in Dorset Park
There are a few different arts centres located in and near Dorset Park. One of the centres is called Artists and Artisans Development and Network. This non-profit organization helps artists develop their skills and connects them with other artists in the area. The Sarang Folk Dance and Art Academy is near the northeast corner of the park. This academy teaches Bhangra and Gidha, traditional dances from India. Dorset Park is close to The Art Forum, a gallery and store where art lovers can purchase paintings and have pieces framed.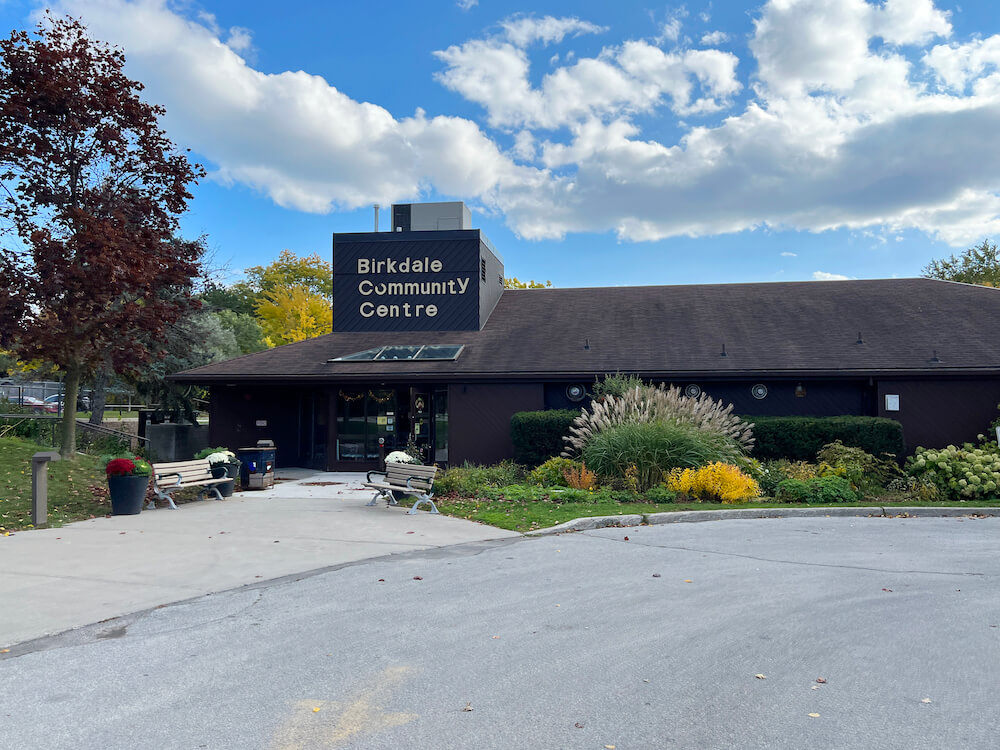 Kennedy Road is a shopping destination for many communities, including Dorset Park. Found near the intersection of Kennedy Road and the 401, this area has grocery stores and nationally recognized retailers. Grocery stores at this location include Metro and Foody World, a Chinese supermarket. Other stores in this area include The Brick, LCBO, Michaels, PetSmart, Chapters, and Mister Safety Shoes. Shopping opportunities continue as you travel south on Kennedy Road, where you can find computer and aquarium stores, small grocery shops, and more.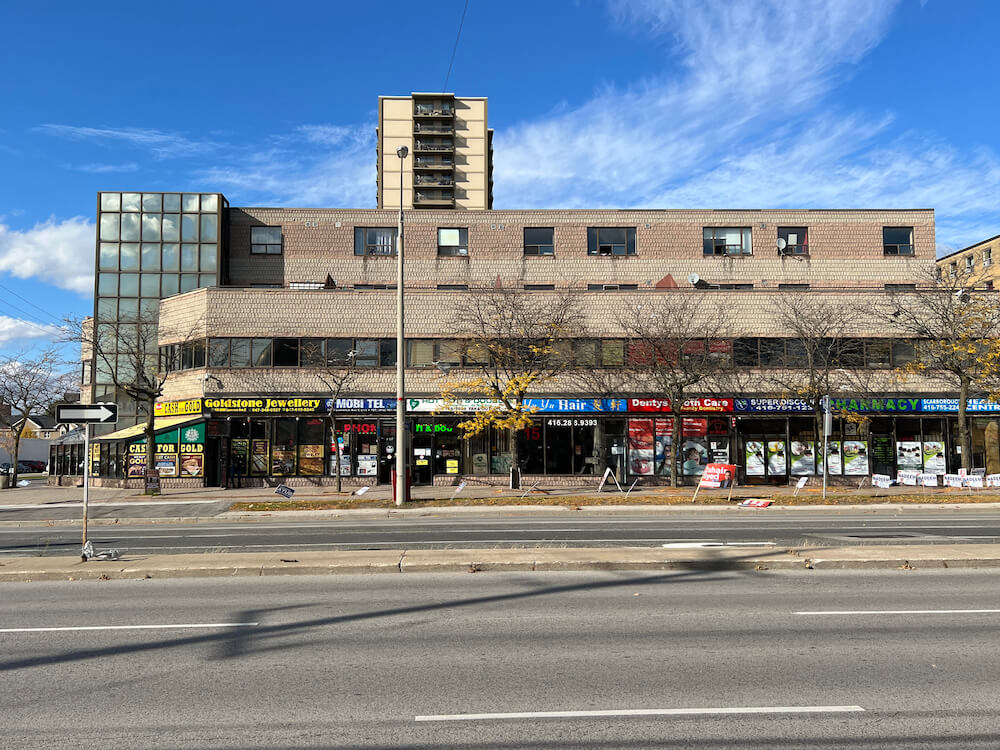 Many of the restaurants in Dorset Park are on Kennedy Road. Pizza on Fire is a highly rated strip-mall restaurant that serves creative pizzas, burgers, fried chicken and other pub food. Floga Estiatorio is a Greek restaurant that serves traditional meals like souvlaki and moussaka. It also has a good selection of imported wines. Near Ellesmere and Kennedy Roads you can find Vietnamese and Middle Eastern restaurants such as Pho Nam Dinh and Johnny's Shawarma. Farther east on Ellesmere and Midland Avenue, you might stop by Ni Ji Sushi Japanese Restaurant or Starlite Family Restaurant, the latter of which serves Chinese, Guyanese, and Caribbean food.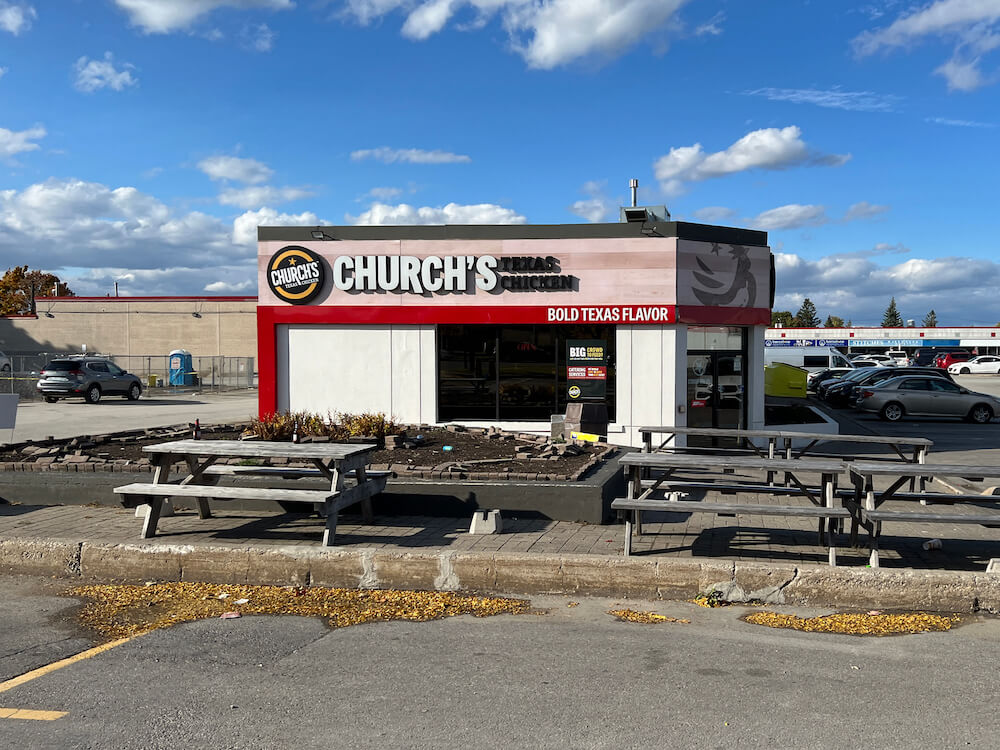 The McGregor Community Centre stands on a park with a sports field, playground, three tennis courts, and a baseball diamond. Arsandco Park is near Lawrence East subway station. It has a baseball diamond, open fields, and a small pool where you can watch geese take a bath. Dorset Park is farther north in the community. It has a baseball diamond, a small playground, and a gazebo for people to sit and relax. There is a long stretch of meadow cutting through Dorset Park. The green space runs diagonally through the community. This is a great spot to take your dog for a run or for children to play in during the warm months of the year.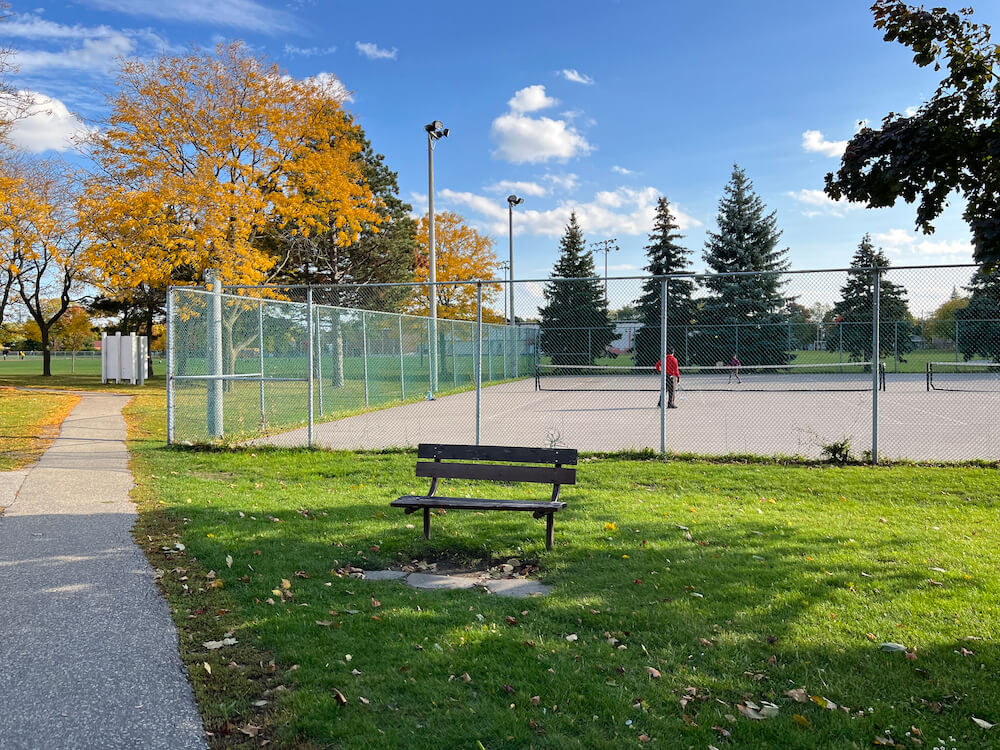 The nearest community centre to Dorset Park is the McGregor Community Centre, with an outdoor pool, an indoor skating rink, and a learning kitchen. Several learning programs are offered here: swimming; fitness; sports; camps; and arts. The outdoor pool is a popular spot for locals and there is a kid's pool with a splash pad nearby. The community centre is next to the McGregor Park Library. There are also many gyms and fitness centres in and around Dorset Park, including Sister Fit, Afterburn Fitness, and Goodlife Fitness.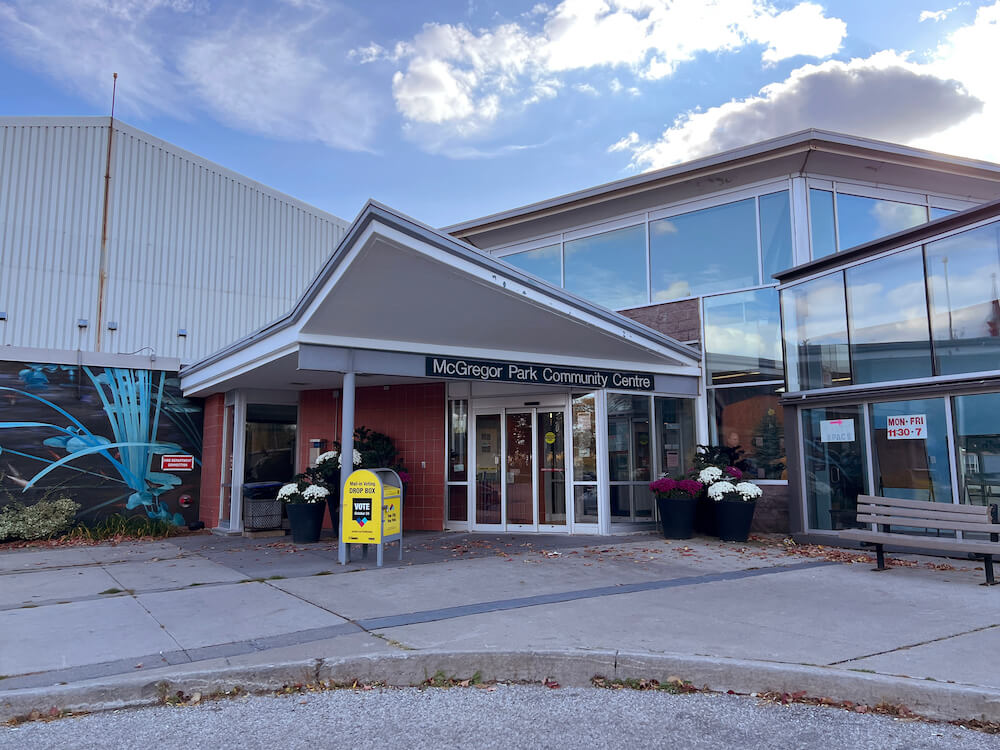 Dorset Park is conveniently located near Highway 401, making it an easy journey to downtown Toronto if commuters travel west and then south along the Don Valley Parkway. This car ride will take around 25 minutes depending on traffic. People using public transit have two options to get downtown. One option is taking a bus south toward Kennedy subway station. From here you'll take the Bloor-Danforth subway line west, getting off at Yonge or St. George Station if you are going farther south. The other public transit option is taking a bus west along York Mills Road to York Mills Station. From there you must take the Yonge-University line south to reach downtown Toronto.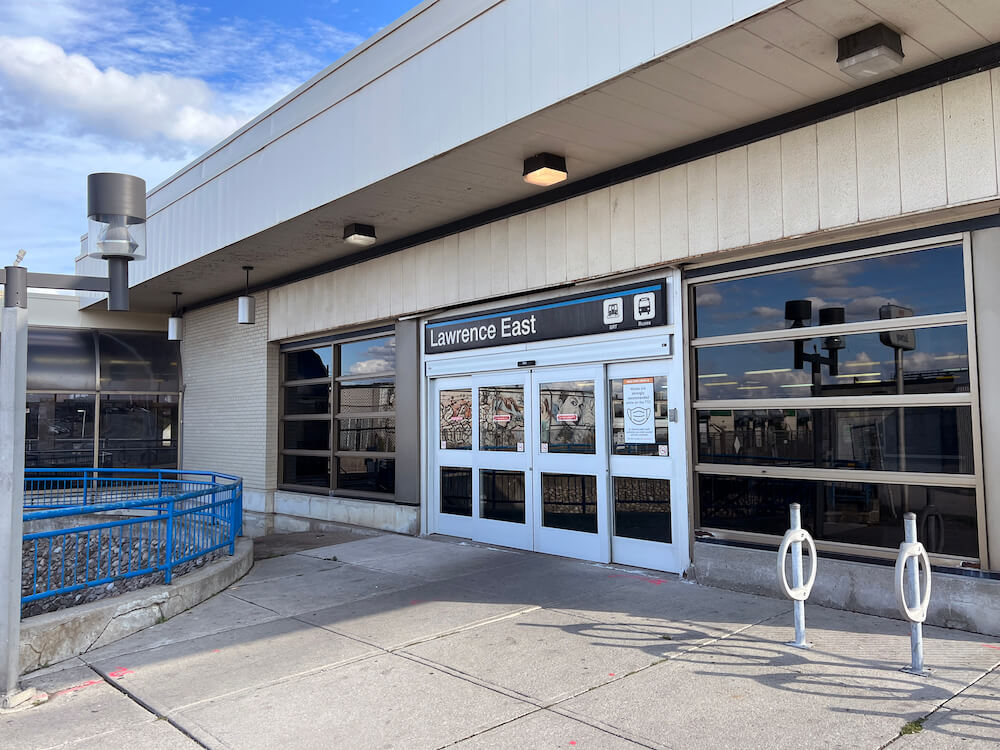 Convenient Shopping and Excellent Commutes
Conveniently located near commercial areas and the 401, Dorset Park is a great place for someone who commutes to work and needs quick access to all shopping and dining essentials. Kennedy Road has a multitude of shops and grocery stores, and Scarborough Town Centre is a short trip away if you can't find what you're looking for. There are plenty of recreational facilities and gyms in this area, making it a good choice if you're living an active lifestyle. Once a small farming community, Dorset Park is now a great selection for someone looking for a quiet neighbourhood to live in.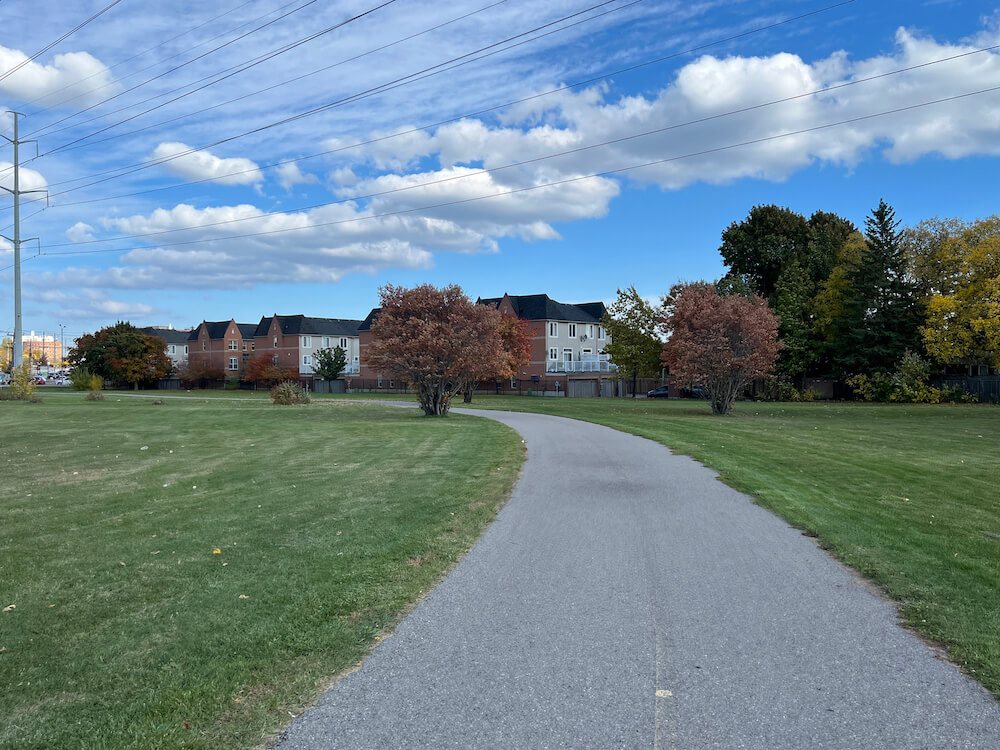 Frequently Asked Questions
What is Dorset Park, Scarborough, known for?
There are many schools in Dorset Park, both privately run and operated by the Toronto District School Board. Some public schools include General Crerar Public School, Dorset Park Public School, Ellesmere-Statton Public School, and Glamorgan Public Junior School.
Why is it called Dorset Park?
Dorset Park is named after a county in England. Its previous name, Ellesmere, also has roots in England since it was named after a British town.