Newmarket Neighbourhood Guide: A Quintessential Bedroom Town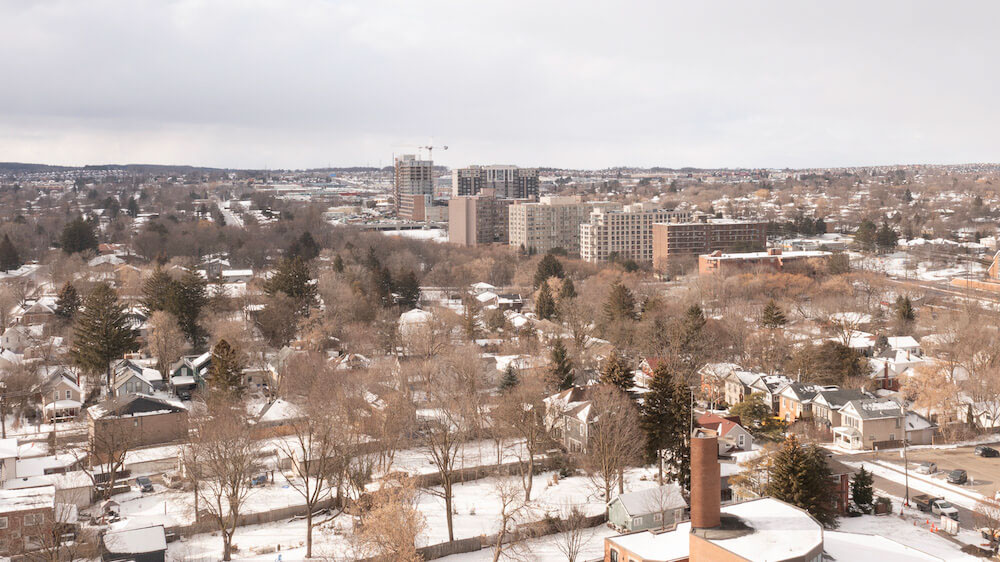 Neighbourhood At a Glance: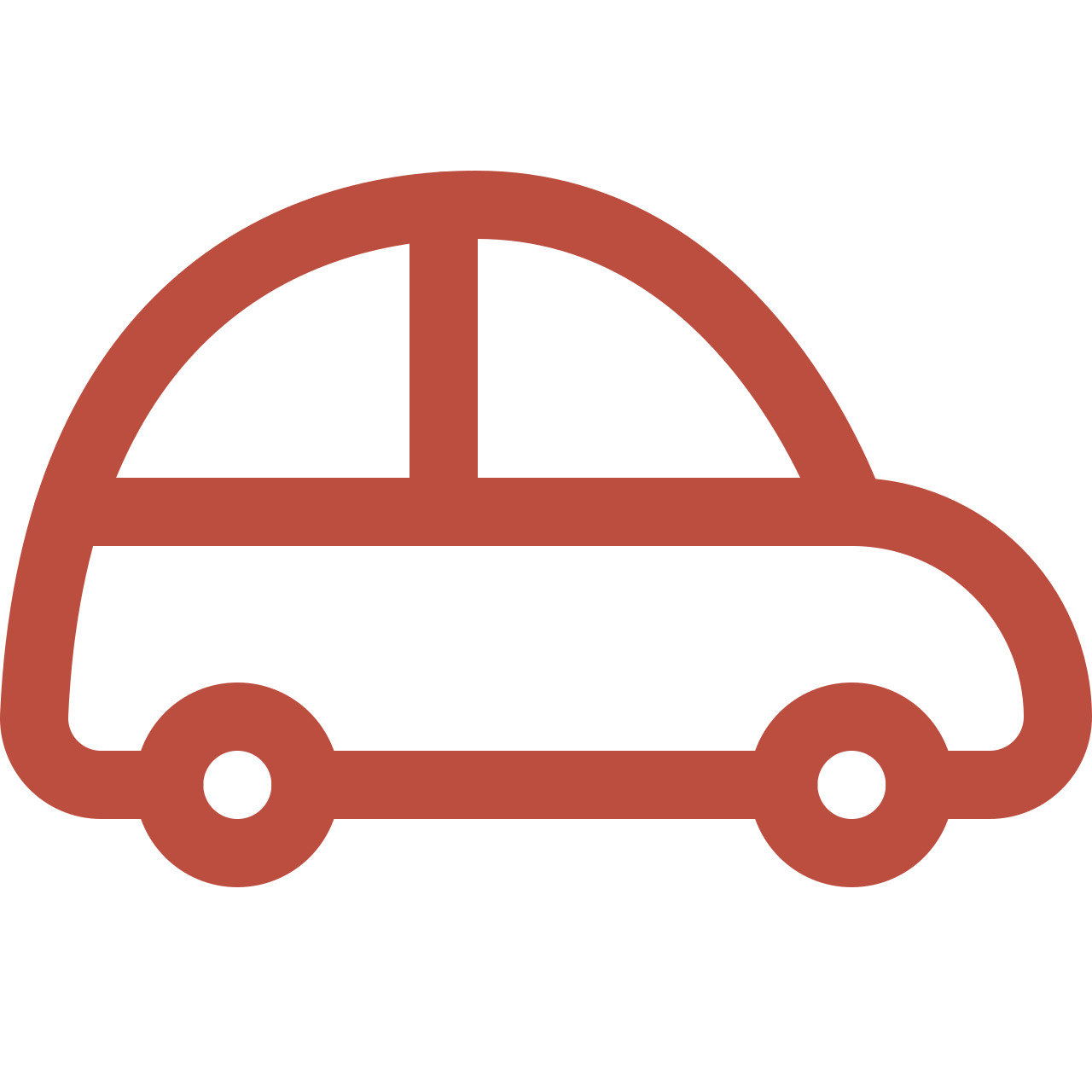 Average Commute Time
Union Station can be reached in 45 minutes by car and just under an hour via GO train.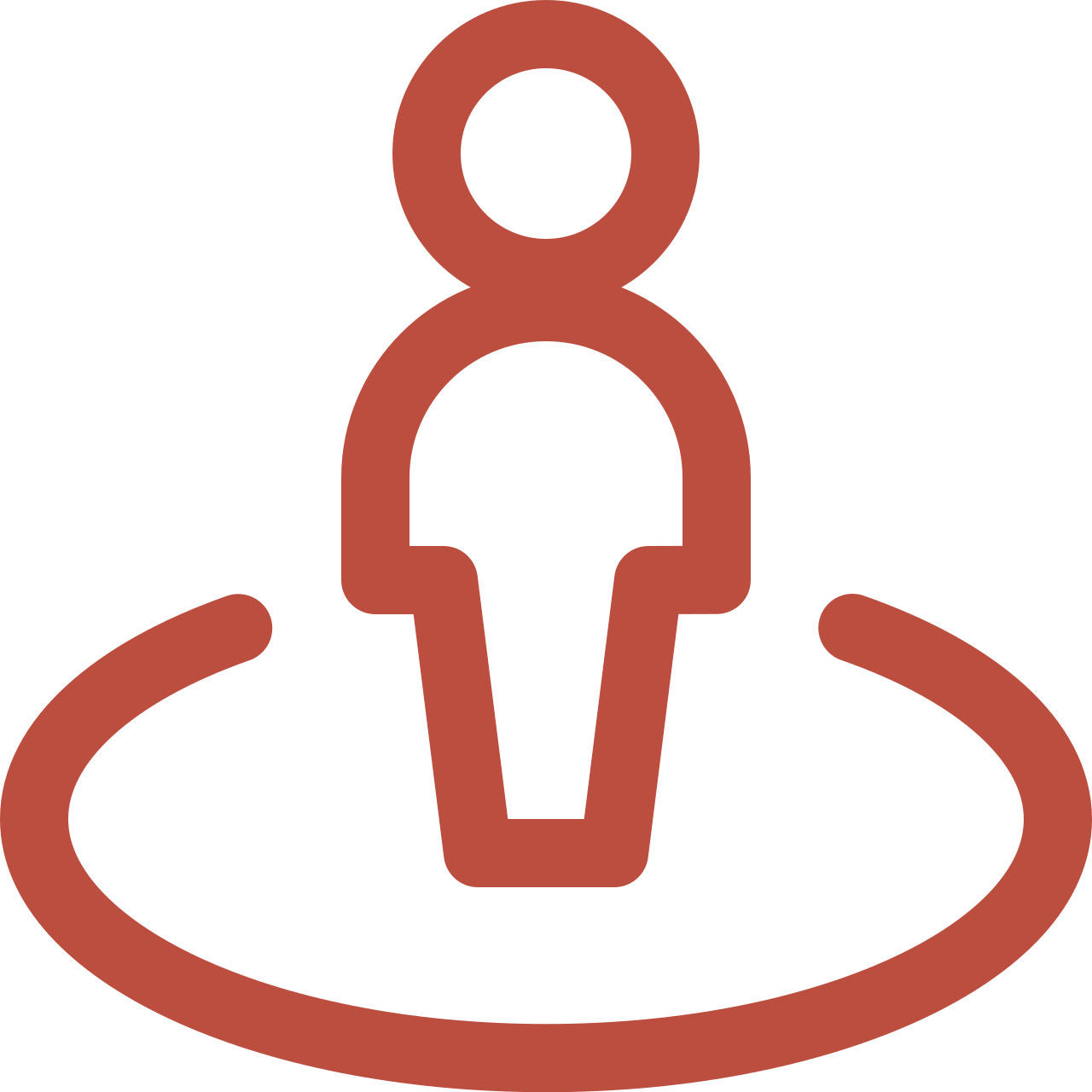 Lifestyle
A modern bedroom town with lots of shopping, dining, and public amenities.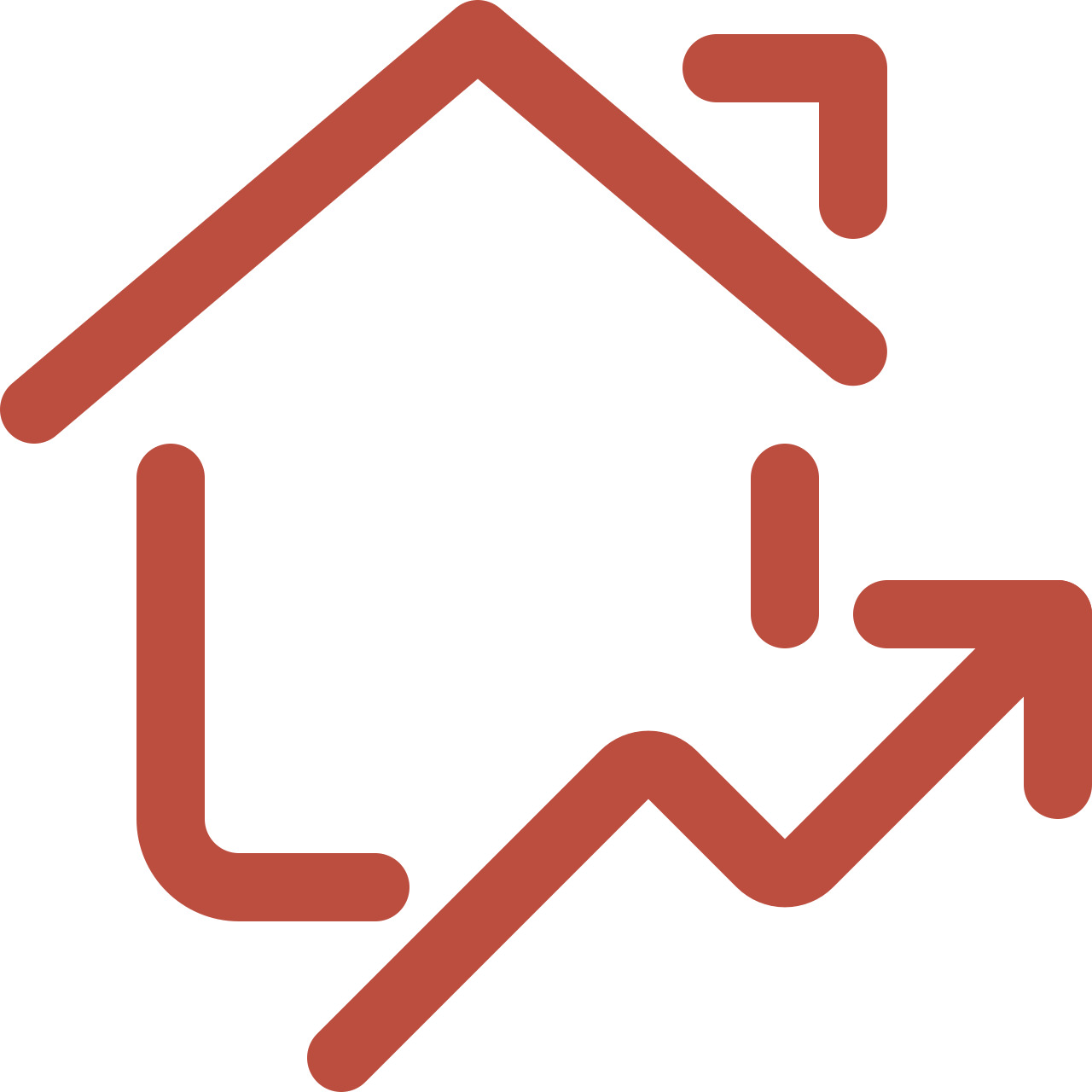 The Housing Market
Detached and semi-detached houses, townhomes, and condominiums.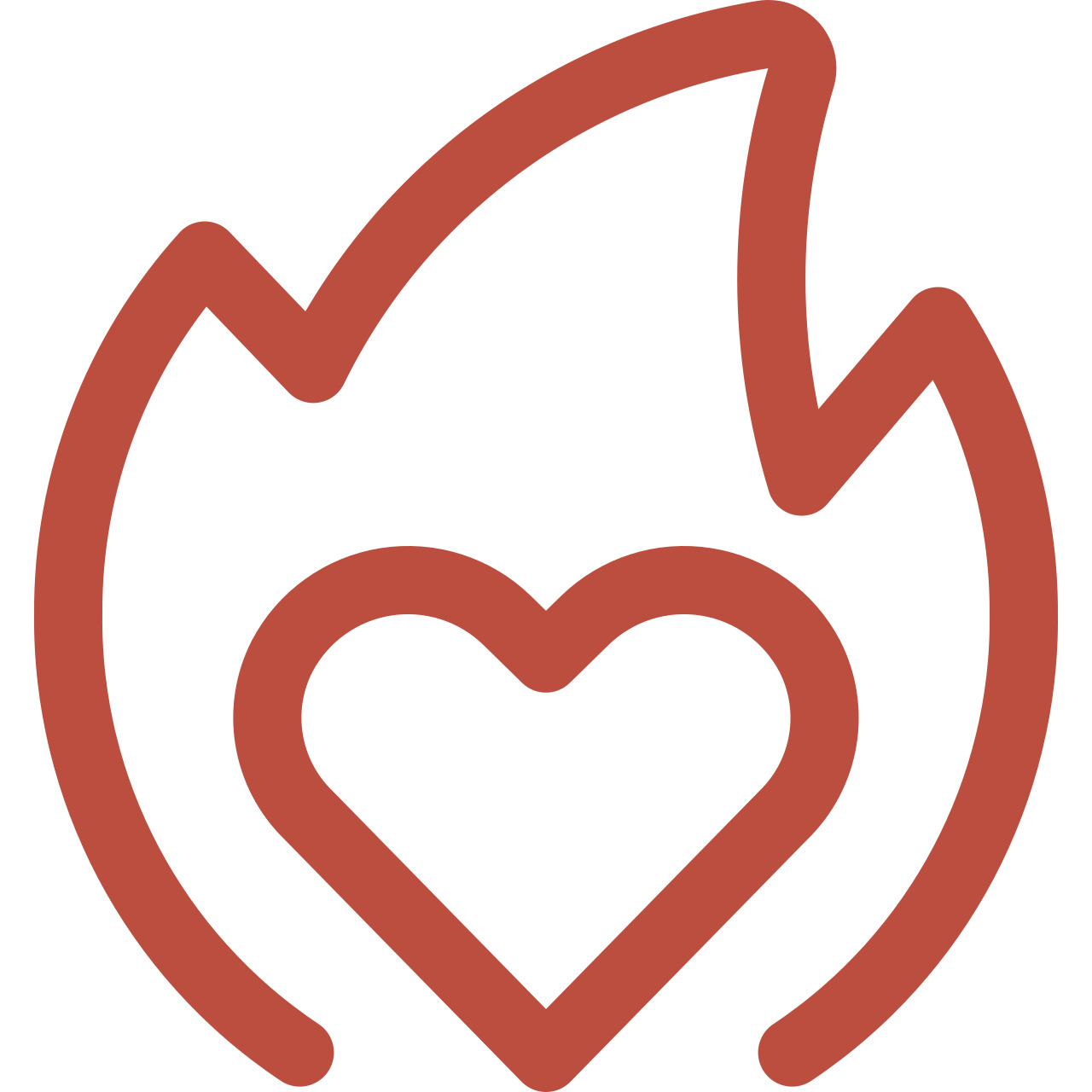 What You'll Love
Quiet streets, a tight-knit community, and in-town access to most family needs.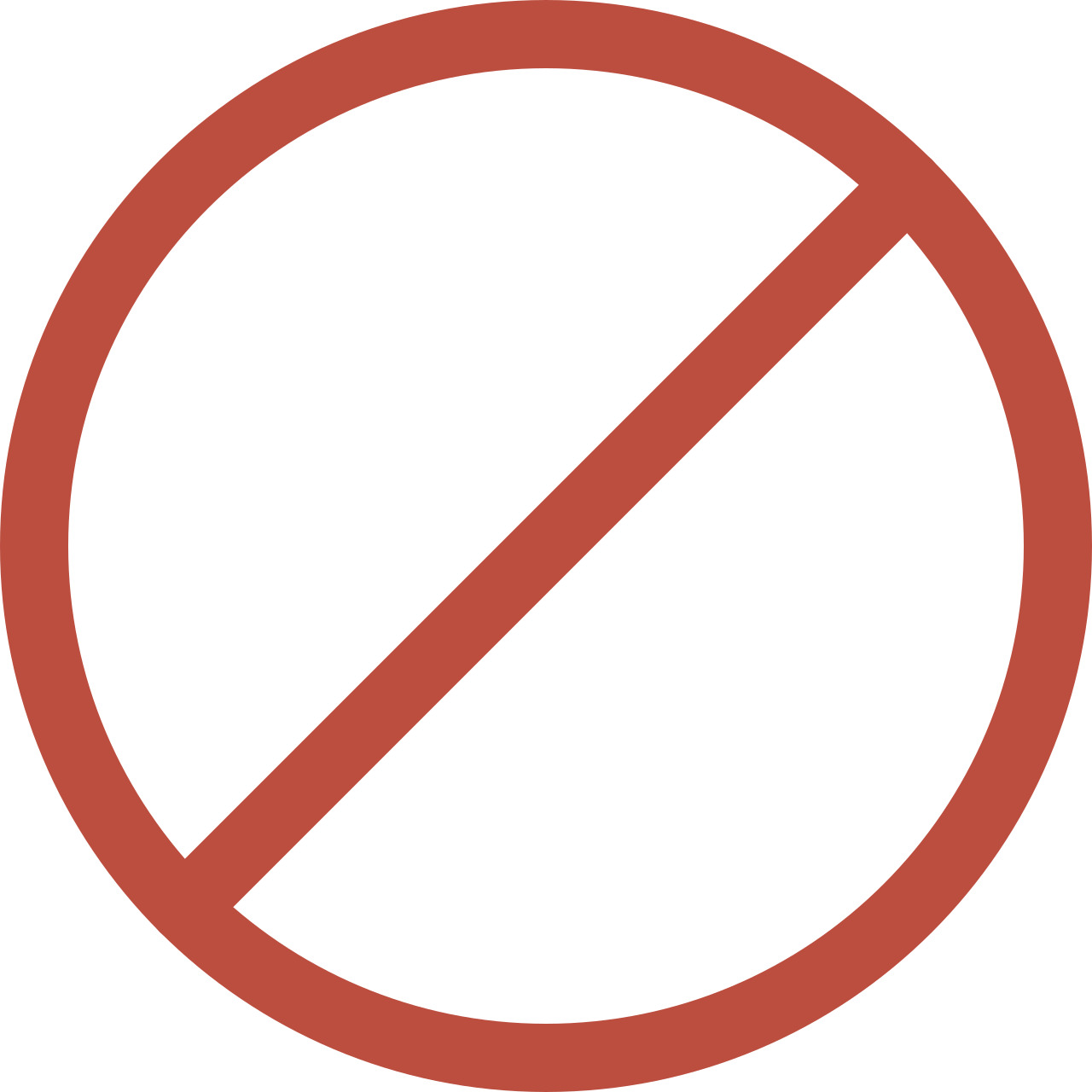 What Not To Expect
Quick access to Toronto's downtown core.
Newmarket has served as a way station for the Greater Toronto Area for much of its storied history. Now though, the area is forging its own path with lots of new developments, a growing number of young families, and enough arts, entertainment, and shopping to rival even Toronto's most desirable neighbourhoods.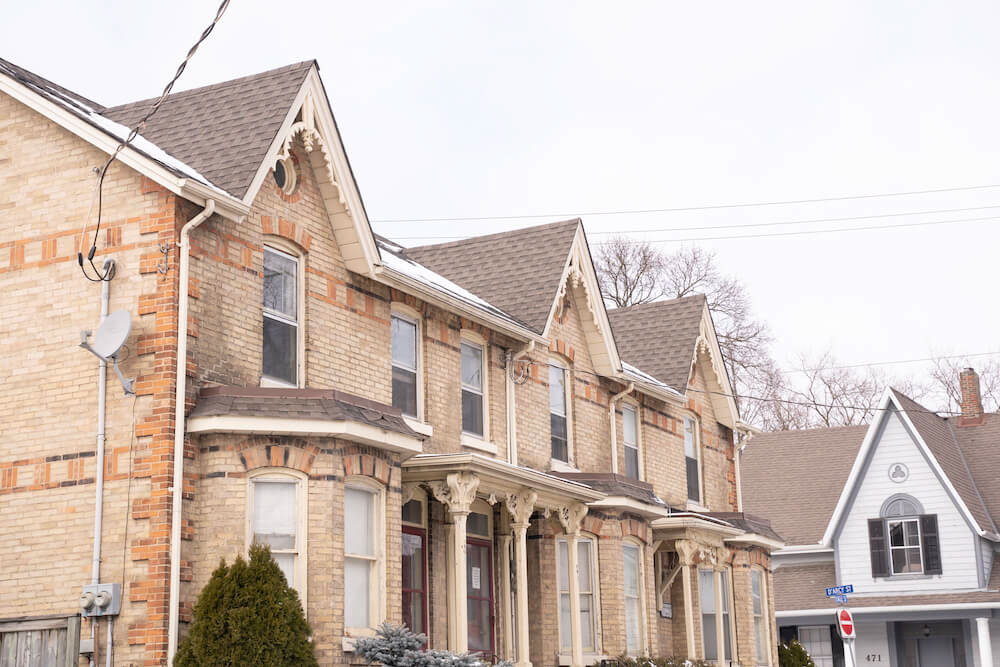 Newmarket has always played a pivotal role in the history of Southern Ontario. The earliest settlers were Quakers who landed here in 1801 upset by the difficulties they encountered during the American Revolution. But the area's convenient location along the Holland River made Newmarket a natural way station to the communities along Lake Ontario and Lake Simcoe. 
–
Houses have been here for hundreds of years. What began as a humble community of farmers transformed into something else entirely with the Southern Ontario housing development boom of the 1950s. The expansion of Highway 400 and the construction of Highway 404 did a lot to seed Newmarket's population growth too. 
–
A concerted effort to revitalize the neighbourhood's historic downtown began in the late 1980s and continued with a $2.3-million investment in 2004. Today, Newmarket offers locals and prospective families a mix of modern living and small-town sensibilities all within arms reach of downtown Toronto.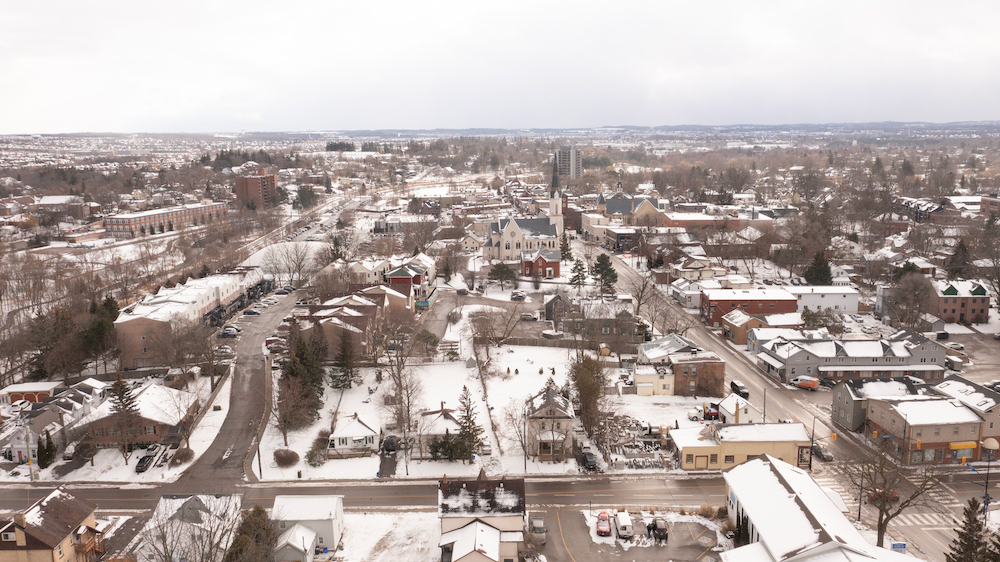 Newmarket has a reputation for being a new development, but it's been around for more than a while. A lot of the homes here were erected in the 1950s. Some of the lots are much more modern.
Most of its heritage buildings are concentrated around Main Street. The Robert Simpson store, Old Newmarket Town Hall and Courthouse, and the Canadian National Railway Building are among the area's heritage buildings that are worth checking out.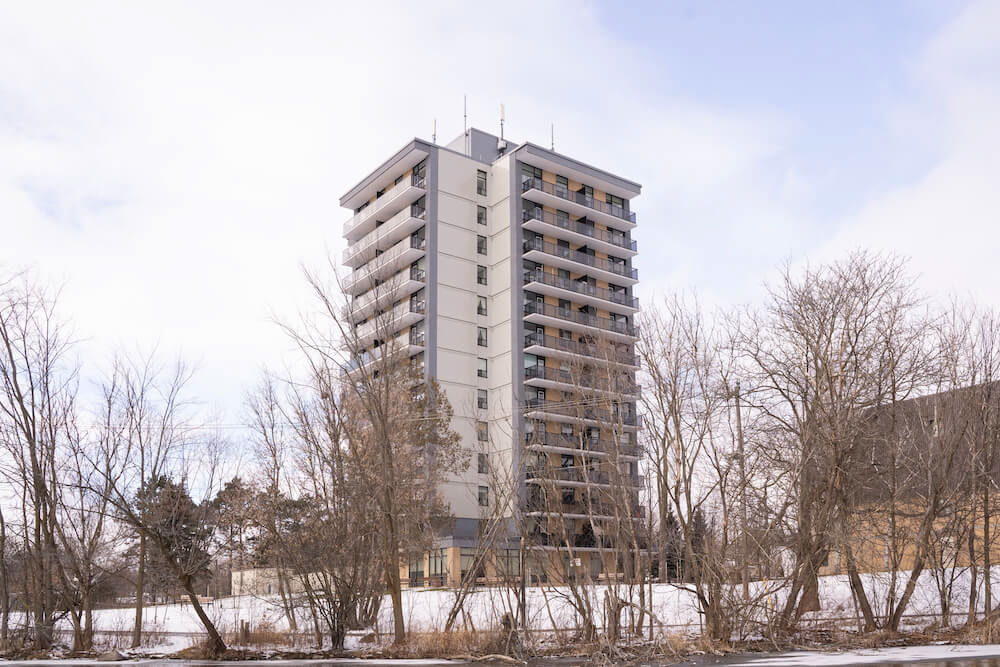 Things to Do in Newmarket
Newmarket, Ontario, takes pride in its international contribution to arts and culture. The area gave the world comedic actors Jim Carrey and John Candy. Superstar athletes Elvis Stojko and Connor McDavid have roots here too.
The neighbourhood supports its local arts community with two mid-size venues. The NewRoads Performing Arts Centre opened with a 400-seat capacity in 2021. The Old Town Hall on Botsford Street hosts live events, performances, and rotating art exhibits all year long.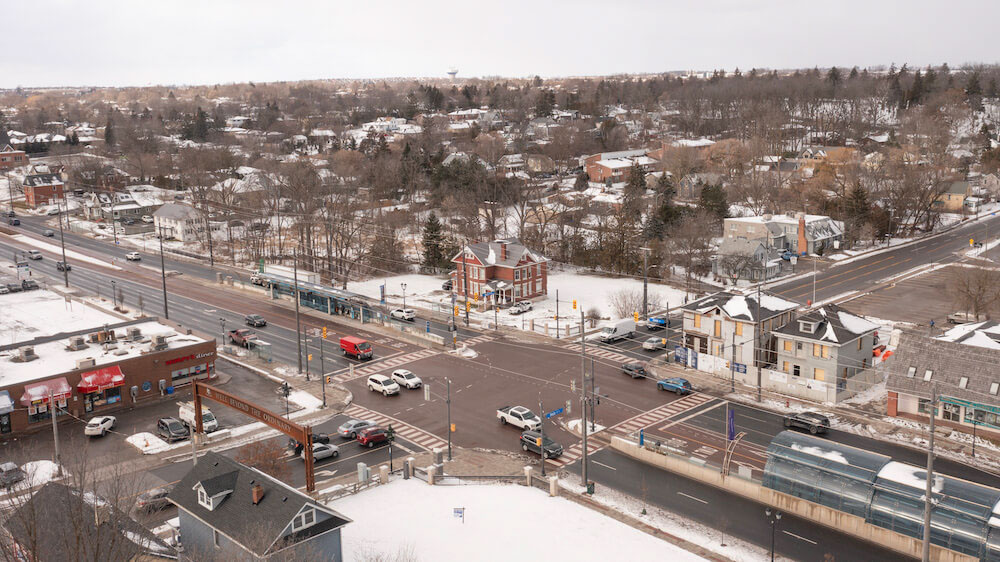 Newmarket draws residents from the surrounding areas to both of its exceptionally well-designed consumer districts. The area is home to many of the popular retailers modern families rely on, as well as a number of boutique shops and services.
Upper Canada Mall lives just off Yonge Street. It is home to over 250 stores, restaurants, and services. The Newmarket section of Yonge Street also has a bookstore, multiple grocery stores, big box electronic stores, and a few thrift stores.
The other consumer district runs along Leslie Street on the east side of town and features big box retailers, a few auto shops, and more.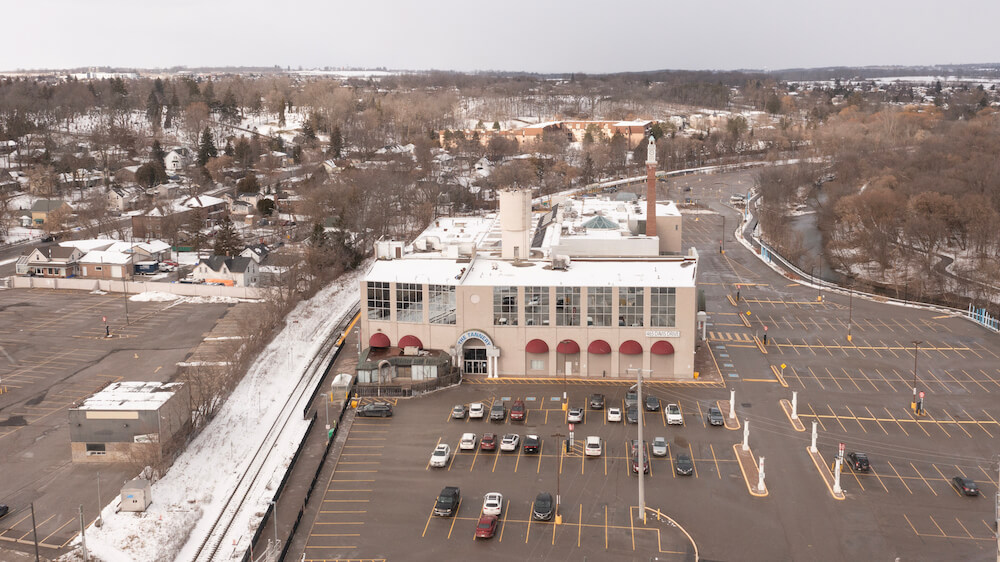 The biggest problem facing Newmarket restaurant-goers is picking just one place to visit. Much like the vast retail options mentioned above, the area is a veritable playground for every palate imaginable.
The Upper Canada Mall food court, family-friendly sit-down restaurants, and eclectic international offerings along Yonge Street are great places to start. Leslie Street features many popular coffee shops, fast food restaurants, and pubs too. Or, for a more upscale experience, you and your special someone could plan a date night at one of the great restaurants along the Main Street Heritage Conservation District.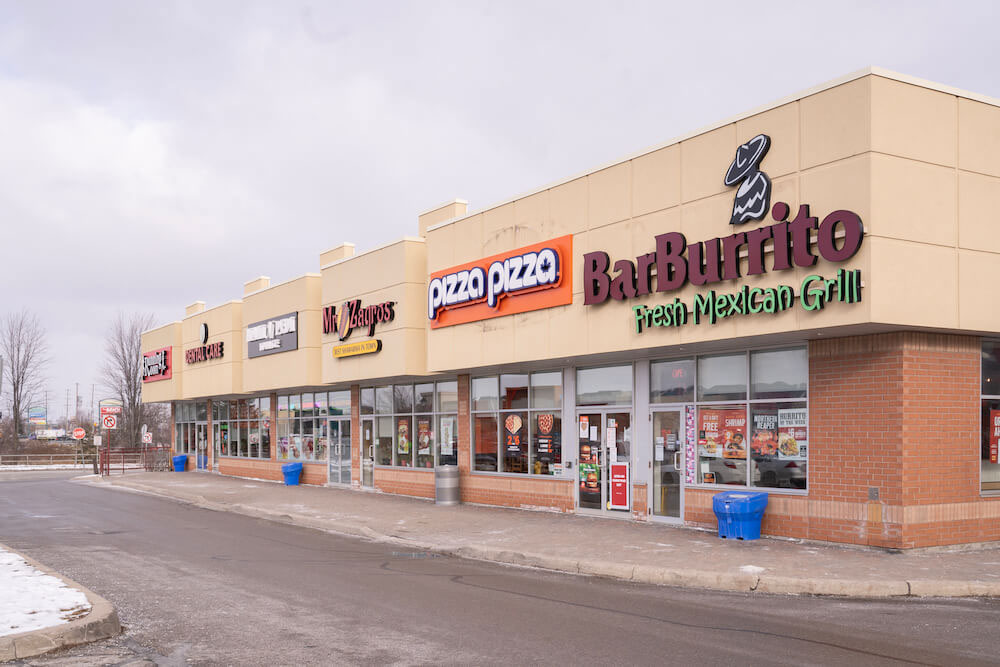 Newmarket prides itself on its fast-growing menu of outdoor amenities and green spaces. And rightfully so! The area is noticeably greener than most modern suburban communities.
The playground, trails, and river of Fairy Lake Park are popular destinations for Newmarket families. Fairgrounds Park has two baseball diamonds, a soccer field, and public restrooms. The Newmarket Dinosaur Park on Queen Street is an especially fantastic kid-friendly park with the All Our Kids Playpark and a nearby splash pad.
Nature enthusiasts will love exploring the surrounding area too. Residents are just a few minutes' drive from Thornton Bales Conservation Area, Pottageville Swamp Conservation Area, and Rogers Reservoir Conservation Area.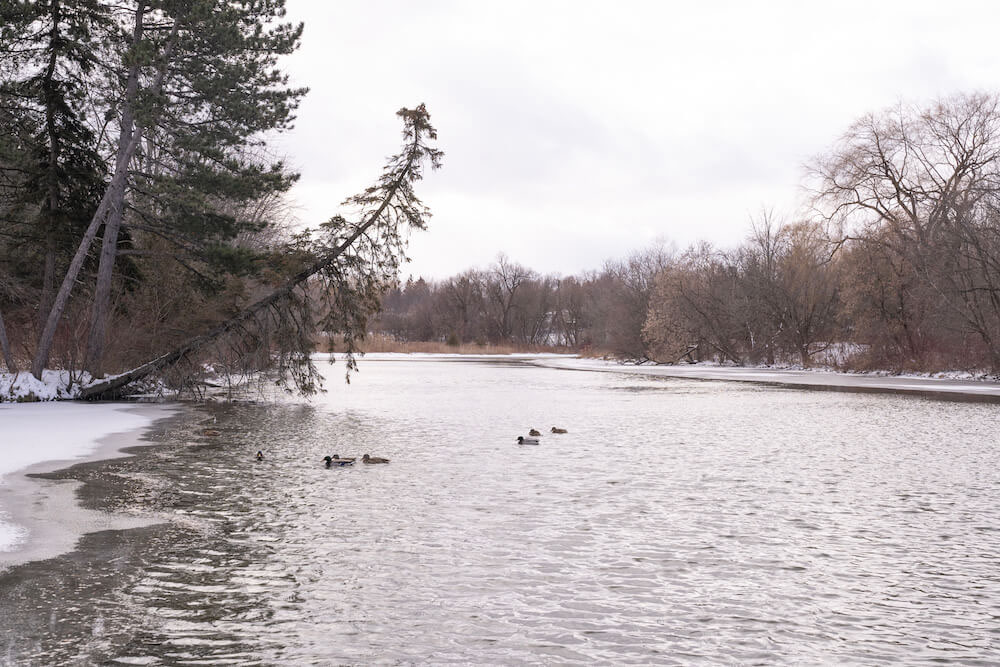 If staying active is a priority, then you may have met your match. Newmarket is built for families on the go, with indoor and outdoor facilities that provide easy access to a variety of sports leagues and the communities that pop up to support them.
Ray Twinney Recreation complex has the Newmarket Nissan Arena and provides public access to a swimming pool, a second arena, and a multi-purpose room. The world-class facility is home to the top-rated competitive swimming club the Newmarket Stingrays.
Other notable recreational facilities include the York Curling Club, the Of Rock and Chalk climbing wall, and nearby St. Andrew's Valley Golf Club.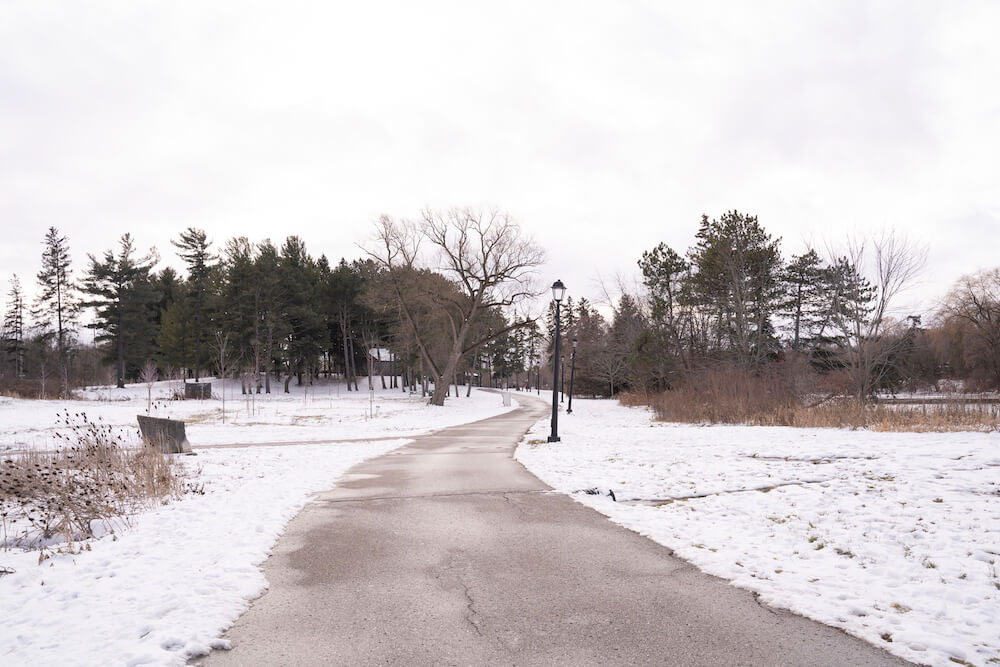 The area should satisfy most of your shopping, dining, and recreational needs within its borders. Nevertheless, you may still find the need to get in, out, and around.
Newmarket motorists are conveniently connected to the rest of the Greater Toronto Area via Highway 404 to the east and Highway 400 to the west.
Residents are well served by public transit infrastructure as well. Buses are operated by York Region Transit, with rapid options that'll take you all the way to the Finch Bus Terminal in Toronto. If you need to get to the downtown core fast though, the Newmarket GO Station on Davis Drive is surely your best bet.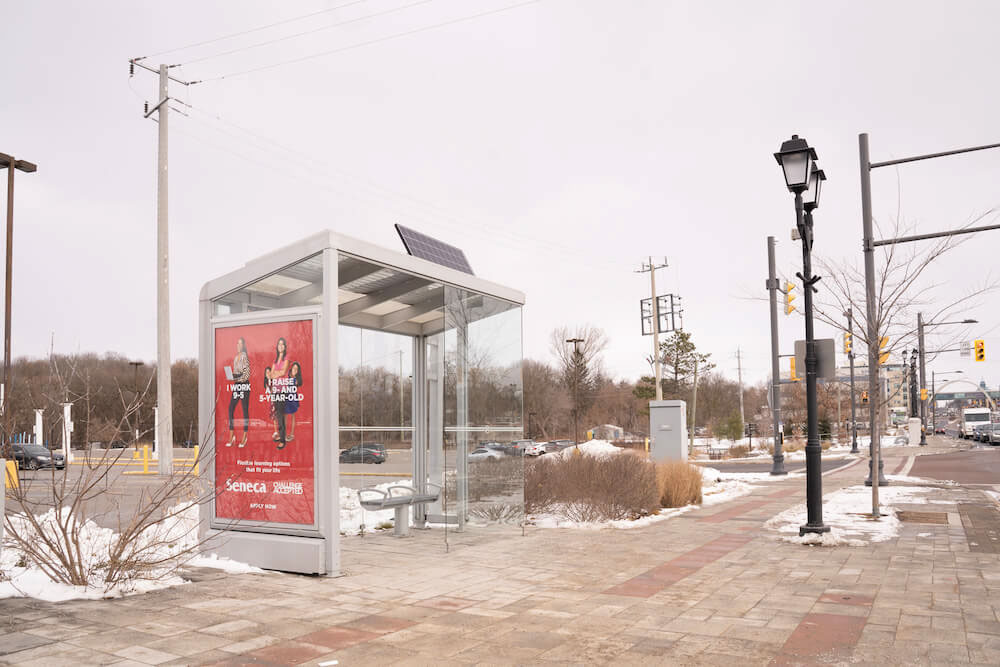 A Quintessential Bedroom Town
Its commuter-heavy population may lead many to call it a bedroom town, but you'd be wise not to sleep in Newmarket, Ontario. The area is well served with big box retailers, outdoor amenities, and public transportation. Newmarket's real estate market offers a lot of variety too. Ask a resident and they'll tell you how much they love living there. Visit and you may fall in love as well.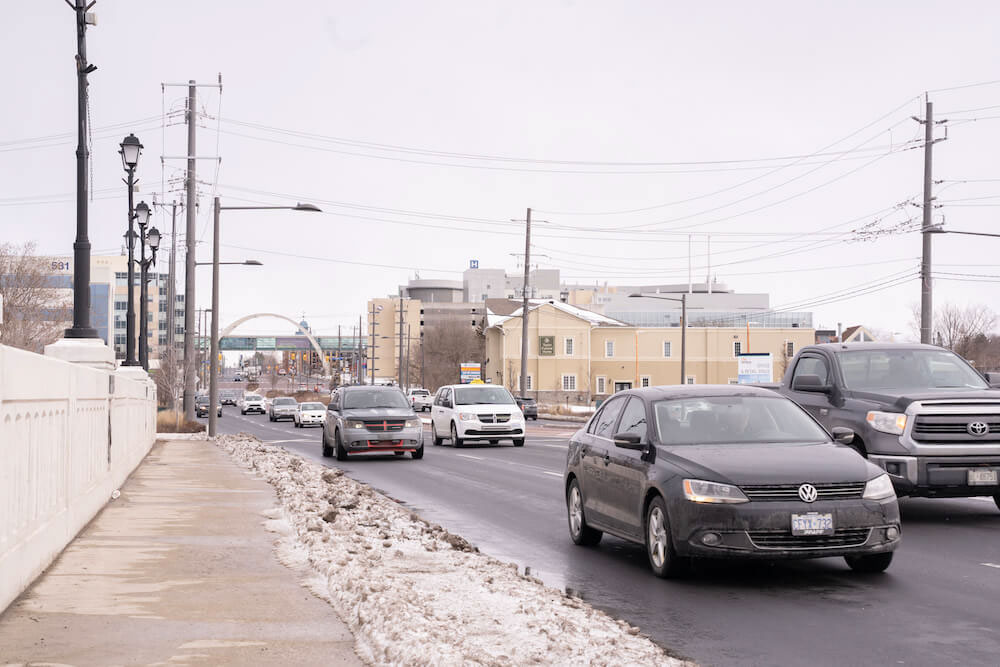 Frequently Asked Questions
What is Newmarket, Ontario, known for?
Newmarket is known as the birthplace of a number of famous international celebrities including hockey superstar Connor McDavid, and comedic actors John Candy and Jim Carrey. The area has also served as a way station from Toronto to the northern parts of Ontario for over 200 years.
Why is it called Newmarket?
The name of this popular Toronto bedroom town is as literal as you might expect. "New Market" was used to distinguish the area from the "Old Market" of York.