Selling a home in Ontario? Read this first!
From the heightened emotions that come with leaving a home you spent many years of your life in, to the stress of marketing your property, scheduling showings, and negotiating offers, selling a home is no easy feat. The steps below should give you a better understanding of what to expect during the home-selling process.
By Emily Southey | 9 minute read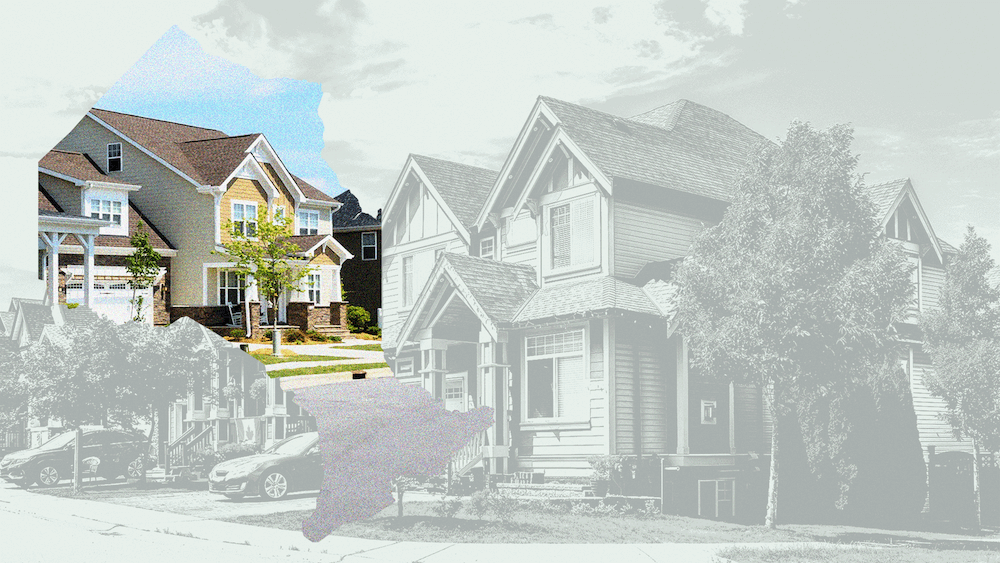 Considerations Before You Sell
The first question to ask yourself is "Do I really want to sell my home?" Sometimes, sellers are ready to move on, whether their kids have moved out and they want a smaller space or they're moving to a new city. But in other instances, the seller might be better off renovating or refinancing their home. 
–
Sell vs. renovate/refinance
When deciding whether to sell or renovate, you'll need to consider the cost (is it cheaper to remodel or to move altogether), your emotional attachment to the home, and the timing (Is now a good time to sell for your home? Is it a good time to sell given the real estate market?).
–
The Selling Process
Selling a home is a lengthy, complex process. Sellers need to be prepared for every step of the process, especially if they choose to sell their homes privately (more on that below). Here is a snapshot of the steps you should prepare for when selling your home.
 –
Documents you need when selling
Getting your home ready to sell (staging, decluttering, minor repairs)
Determining an appropriate price
Choosing the right time to sell
Scheduling open houses and showings
Considering offers
Accepting an offer
Closing
Paperwork
–
Working with a Realtor vs. Selling Privately
Before you put your home on the market, you'll need to decide whether you're going to hire a realtor or sell your home privately. Both decisions come with pros and cons, which we dive into below. 
–
How to choose a realtor
First off, the benefits of choosing a realtor are that they do all the work for you. A realtor will walk you through every step of the selling process, from helping you determine an appropriate asking price to marketing your property, hosting showings, and getting all the paperwork in order to close the deal. They can be an invaluable resource. One of the main drawbacks is that you will have to pay to hire a realtor, and payment is made via commission. This means that when your house sells, a small percentage will be paid to the realtor. That said, many sellers still find working with a realtor to be worthwhile owing to the value they provide. 
 –
If you've decided to partner with a realtor to sell your home, take the time to find someone who's a good fit. Your realtor should have extensive knowledge of the local market, a proven track record, and be fully licensed. Don't hesitate to meet with several realtors and interview them. After all, they are providing a service to you. Find someone trustworthy, responsive, and who you think will advocate on your behalf throughout the entire selling process.
–
Selling a house privately in Ontario
As a seller in Ontario, it is within your rights to sell your home privately. There is no law requiring you to use a realtor. Selling a house privately has its advantages and its disadvantages. One of the main reasons that people choose to sell their homes themselves is to save money. When you sell a home yourself, you don't have to give a commission to a realtor, which means extra money in your pocket. It's as simple as that. Another reason you might choose to sell your home privately is for greater control throughout the process. Without a realtor by your side offering their opinions and guiding you in the process, you can make all the tough decisions yourself. When to sell your home, what to price it at, when to host an open house and showings, and negotiating with potential buyers will be entirely up to you. Some people prefer that level of control. On the flip side, selling a house privately can also be challenging. It requires time and energy, which not everyone has for selling their home. It also won't necessarily save you money if a realtor could have gotten a higher offer on your home. Make sure to consider your decision carefully before putting your home on the market. 
"A realtor will walk you through every step of the selling process, from helping you determine an appropriate asking price to marketing your property, hosting showings, and getting all the paperwork in order to close the deal."
Selling Strategies
Give your home the best chances of being sold by employing the selling strategies below.
–
Mistakes to avoid when holding an open house
An open house is an opportunity to showcase your home in its best light. Key mistakes to avoid when holding an open house include neglecting the landscaping and exterior of your home, cramming the cabinets and closets full of items (buyers can be nosy so you should be prepared for every nook and cranny of your home to be examined), keeping pets at home, failing to handle minor, quick repairs (leaky faucets, chipped paint), and failing to eliminate strong odours before the event.
–
Reasons why your home may not be selling
There are many reasons that a home may not be selling, such as marketing. Some of the most common reasons include poorly lit, unprofessional photos, no video footage of the property, the home is priced too high, the showing times are too restricted, the realtor isn't marketing the property effectively, or the timing is off (perhaps the school year has just started or you chose to list it over the busy holiday period). 
–
Selling over asking
In an ideal world for sellers, all homes would sell over asking. If this happens to you, then you're one of the lucky ones. Properties are more likely to sell over asking in a seller's market when demand is high and supply is low. 
–
Tips for Selling Your Property
If you've decided to sell your home, then we want to ensure the process is as smooth as possible. Whether you're in a time crunch or not, there's nothing quite like the feeling of selling a property quickly and efficiently. To give your home the highest chances of being sold, consider the tips below.
–
The best time to sell a house in Ontario
The best time to sell a house in Ontario is when the market is hot. When demand is high and supply is low, the seller has the advantage, which means no matter the time of year, you're likely to be successful in selling your home. If the market is cool, then you might want to be a bit more strategic. Generally speaking, spring and summer are the most popular months to buy a home in Ontario, while fall and winter are the least popular months. To have the best chances of selling your home, your realtor may recommend listing it between March and August. Ultimately, the best time to sell a house in Ontario is when it feels right.
–
Staging your home
Staging your home is crucial to the selling process. Most realtors will tell you that the more neutral you can make your home look, the more likely it is to sell. Therefore, the first step in staging a home is decluttering and depersonalizing. Remove knick-knacks and personal items, such as family photos, keep surfaces clean, and maximize walkable space. The more neutral your home looks, the easier it will be for potential buyers to visualize themselves in it, increasing the odds they will make an offer. Beyond decluttering and depersonalizing, your realtor may recommend adding in new pieces of furniture, artwork, or fresh flowers and plants. 
We put the real back in real estate.
Join Wahi today and find out how easy it is to get real estate in the GTA.
GET STARTED
Other Considerations
A few other considerations home sellers in Ontario should consider are as follows: 
–
How home sales are taxed
Home sales in Ontario are subject to land transfer taxes, property taxes, and HST. However, the good news is that these taxes are the responsibility of the buyer, not the seller. In Ontario, land transfer tax rates vary, starting at 0.5% on the first $55,000 paid, 1% of the value between $55,000 and $250,000, 1.5% of the value between $250,000 and $400,000, 2% of the value between $400,000 and $2,000,000, and 2.5% of the value over $2,000,000. Keep in mind that this is the provincial land transfer tax only. Some municipalities, such as Toronto, have their own land transfer taxes, which must be paid in addition to the provincial one. Meanwhile, property tax rates vary depending on the type of property you own and HST is a set rate of 13%. 
–
Costs involved in selling a home
Selling a home doesn't come cheap. Home sellers in Ontario should budget for all kinds of expenses when selling their properties. Such costs include real estate agent fees (paid in the form of commission when the house sells), real estate lawyer fees, mortgage discharge fees (if applicable), and mortgage prepayment penalties. Depending on the state of your home, you may also pay for staging, a home pre-inspection, and the cost of minor repairs, upgrades, or enhancements to make your home more attractive to buyers. 
–
Conditional home sales
A conditional home sale is when a buyer and a seller come to an agreement that the home will only be sold if the agreed-upon conditions are met. For the deal to be binding, the conditions of the agreement must be fulfilled. At this point, it becomes a firm deal. However, if the conditions are not met, the buyer has the right to back out of the deal with the seller. Before putting your home on the market, sellers will need to decide what kind of conditions they are willing to accept. A realtor can provide their advice on whether a specific condition is reasonable, as well as whether it's worth accepting the conditional offer or not (this will depend on the market). 
–
Power of Sale
A home is sold by power of sale when a homeowner defaults on their mortgage. It is a type of forced sale. In Ontario, lenders have the right to sell the mortgaged property after the owner has defaulted on their payments for three months. If you have defaulted on multiple mortgage payments, you may be at risk of power of sale. Should this occur, your mortgage lender can evict you and sell the property at market value to recover the money owed.
Frequently Asked Questions
What are the closing costs when selling a house in Ontario?
When selling a house in Ontario, the closing costs are the legal and administrative fees homebuyers must pay when the deal closes. Average closing costs in Ontario vary between 1.5% and 4% of the purchase price, so homebuyers should budget for this when buying a house. Keep in mind that closing costs are in addition to any deposits, down payments, or mortgage payments you may have already paid. You can calculate the closing costs of a property so long as you know the purchase price of the home, the down payment percentage, the location of your home, and the type of property it's classified as.
Do I need a lawyer to sell my house in Ontario?