Selling Your Home Privately
Check out our guide on the pros and cons of doing it yourself vs. hiring a realtor.
By Emily Southey | 10 minute read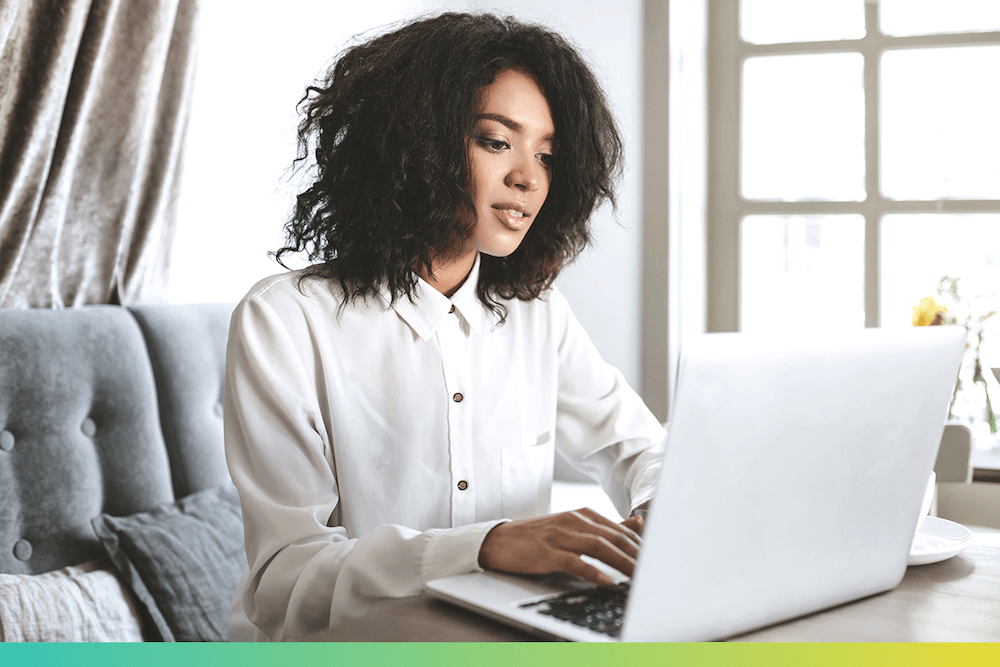 Are you thinking of selling your house privately in Ontario? Then you've come to the right place. For those wondering what it means to sell a home privately, the key difference is that you do not hire a realtor to sell your home for you. Instead, you sell your home yourself. This means you're responsible for setting the home's price, marketing and staging the property, and organizing all the necessary legal documents. If you're thinking this sounds like a lot of work, then you're right. There is a unique set of challenges that come with selling your home privately, and sellers must recognize this. However, there are also several benefits Ontario homeowners may derive from selling their homes themselves. Keep reading to learn all there is to know about selling your house privately, including the benefits of doing so and a step-by-step selling guide. 
–
The Benefits of Selling Your House Privately
Although selling your house privately requires a little extra time and energy, there are many advantages to doing so. Some of the main benefits of selling a house privately are listed below. 
–
Cost savings
Selling a home privately can save the seller money, especially in commission fees. When you sell your home the traditional way by partnering with a realtor, that realtor will typically take between 3% and 6% of the home's sale price. This can amount to thousands if not tens of thousands of dollars. Without a realtor, that money remains with you. Cost savings can be especially enticing for people who have little equity in their home, and who would otherwise make very little or nothing at all if they were required to pay a realtor. At the end of the day, saving money is one of the top reasons Ontario homeowners choose to sell their homes privately.
–
Greater control and flexibility
Sellers have total control over every aspect of the selling process when they sell their homes privately. This means they can schedule viewings that work with their schedule and stage their home exactly as they see fit. They don't have to listen to other people's opinions about the home's price or the marketing plan. They can simply do as they please. Sellers who desire this level of flexibility and control may find selling their homes privately to be worthwhile. 
Total focus
Another benefit that comes with selling your home yourself is that, unlike a realtor, you can completely devote yourself to the sale of your property. In contrast, a realtor typically represents multiple clients at once, which means their attention will be divided. But when you sell your home yourself, you can devote all your time and energy to making the sale. That said, if you don't think you have enough time to dedicate to selling your home, it may be a task better left to a realtor. 
–
Increased power in negotiations
One final benefit of selling your house privately in Ontario is that it may give the seller increased power in the negotiation phase. Without having to factor in a realtor's commission fees, the seller gains more wriggle room during the negotiations. 
–
Questions to Ask Yourself Before Deciding Whether to Hire a Realtor to Sell Your Home
If you're debating whether to hire a realtor or attempt to sell your home privately, asking yourself the following questions can help you get some clarity.
–
Are you confident in your ability to sell your home for a price similar to what a realtor could sell it for?
If the answer to this question is yes, then selling your home privately might be the right decision. However, if you think there's a chance that you'd be able to get considerably more for your house with a realtor, then hiring a realtor might be the way to go. Ultimately, if the sale price from a realtor would be significantly more, it could be enough to cover more than the cost of the commission fees. 
–
Do you have time to show your property to potential buyers and are you comfortable doing so?
Selling a home requires time and energy. One of the most time-consuming parts of selling a house privately is scheduling and leading showings. Without a realtor by your side, it's up to you to plan, host, and promote showings with potential buyers. At each viewing, it's also your responsibility to sell the house as well as a realtor would. You should know all the important details about the house and be prepared to answer any questions buyers might have.
–
Are you comfortable negotiating with buyers and their realtors?
Negotiations are a key part of the home-selling process. If the thought of going up against a buyer and their realtor makes you nervous, then perhaps working with a realtor is the right decision. A realtor will represent you throughout negotiations so that you don't have to go toe-to-toe with the buyer's agent yourself. 
–
How involved do you want to be in the sales process?
Selling your home privately means that you will be actively involved in every aspect of the sales process. Conversely, when you work with a real estate agent, you'll be kept in the loop throughout the process, but they will do the heavy lifting. If leading the sales process seems like a daunting task, then perhaps hiring a realtor to sell your home is the way to go. Alternatively, if you've done the research and know what to expect when it comes to selling a home, doing so yourself could be majorly beneficial. 
–
The Selling Process
Now that you know some of the reasons Ontario homeowners choose to sell their homes privately, let's delve into the selling process. Should you decide to sell your home yourself, you will need to prepare for each step in the process. Below is a step-by-step guide to selling your house privately in Ontario. 
–
Plan your future move
The first step is to plan your future move. You don't want to sell your home without having a plan of where you're going to live next. Try to make this plan as specific as possible. Think about the earliest date you would be willing to move out of your current home, as well as the latest date you are looking to sell your home. You should also consider your next property. Where will it be located? Are you looking to buy or rent, and if you want to buy, have you gotten a pre-approved mortgage? What is your ideal move-in date? Ultimately, planning for your future move and having a closing date in mind is crucial to keeping you on track.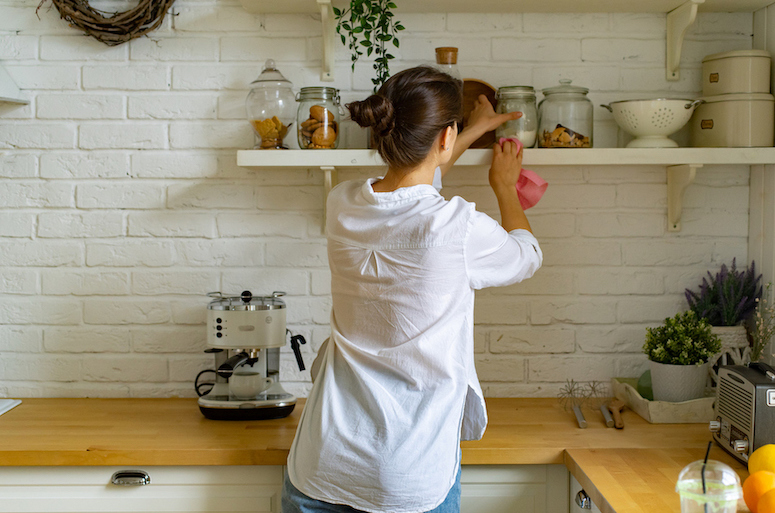 Getting your home ready to sell
The next step to selling your home is getting it ready to sell. The key here is maximizing your home's value and making it look fresh and attractive to potential buyers. You don't need to spend a lot of money here, but you should be willing to make a few minor adjustments. For example, Ontario sellers can enhance the look of their homes by clearing out clutter, giving the walls a new coat of paint, cleaning their carpets, eliminating any odours (pets, cigarettes), and tidying up their home's facade (trimming back unruly bushes or branches, mowing the lawn, sweeping the front stoop). 
–
Determining an appropriate price
Pricing your home is one of the most important tasks you will do as a seller. Therefore, this is not a step that should be rushed. When you work with a realtor, they are typically the ones to determine its value. However, when you sell privately, the onus is on you. Luckily, there is plenty of information on the internet to help you determine an appropriate sale price. Start by researching home listings in your neighbourhood (try to find listings as close to your home address as possible). Beyond location, you'll also want to look for properties similar to yours. Try to find homes that are similar square footage and have comparable yard sizes, number of bedrooms and bathrooms, and upgrades/renovations to yours. Take note of the asking prices for these homes and try to see if there are any clear patterns. You may also wish to research the average length of time a home is on the market in the city in which you live. This should give you an idea of how long it will take to sell your home. If, after extensive research, you still don't feel confident determining the price of your home, you may wish to contact a surveyor or appraiser to provide insight into the equity you could receive. 
–
The right time to sell
Once you've settled on an asking price for your home, the next step is deciding when to put it on the market. This depends on several factors. For example, in a seller's market, you may be able to sell your home no matter what time of year you put it on the market. However, in a buyer's market, you may wish to wait until the spring or summer, which are generally the most popular times of year for buying a home. Curb appeal is higher during these months when the grass is green and flowers are in bloom compared to the dark, cold, snow-covered winter months. When the time is right, marketing is key. Take well-lit, professional-quality photos and list your home online on various websites (Zillow, HomeFinder, MLS) or in local newspapers.  
–
Open houses and showings
When you sell your home privately, scheduling open houses and showings is entirely up to you. Showings are often crucial to selling a home, as buyers want to experience the property in person before putting in an offer. When leading a showing, strive to create a warm and inviting atmosphere in which buyers feel comfortable asking you questions about the property. Tips for seamless showings include home staging, allowing as much natural light in as possible (opening curtains and blinds), adjusting the thermostat to a comfortable temperature, arranging for dogs or children to stay with a friend or neighbour during the showing, and arranging showings one at a time so that you can devote your attention to each prospective buyer.
–
Considering offers
You've hosted a dozen showings and finally received some offers. What now? If the buyer is working with a realtor, their offer will typically come directly from the realtor and will cover all the legal issues that need to be addressed when buying a home. However, you will still need to review each offer carefully. Specifically, sellers should look for the price being offered, the proposed deposit and down payment amounts, the terms and conditions the buyer requires to complete the purchase, the closing date, the period the offer is valid for, and any additional inclusions or exclusions.  
–
Accepting an offer and closing the sale
When you've decided to accept an offer, have a real estate lawyer review the paperwork (of which there will be a lot). A lawyer can ensure the offer is good to go and help you amend it if necessary. Ultimately, home offers are full of legal jargon, which makes working with a lawyer a crucial step in finalizing the transaction. Once both parties sign off, the sale is complete! Closing costs will then be calculated by your lawyer and are based on your mortgage papers, property deed, recent utility bills, and annual tax assessment. 
Frequently Asked Questions
Can I sell my house without a realtor in Ontario?
Yes, Ontario homeowners are welcome to sell their houses themselves, without the help of a realtor. This is a decision that is up to each individual homeowner. 
How do you put an offer on a house without a realtor in Ontario?
Ontario homebuyers are welcome to put an offer on a house without a realtor. To do so, they will send their offer to the seller's realtor. Alternatively, if the home is being sold privately, they can submit their offer directly to the seller. Keep in mind that your offer must include the following information: your legal name, the name of the seller, the address of the property, the amount you're offering to pay for the property, and the amount of your proposed deposit and down payment. If you have conditions that you want to be met before completing your purchase, these must also be listed in the offer.