How to Stage Your Home for Sale
12 tips for staging your home for a faster sale.
By Emily Southey | 11 minute read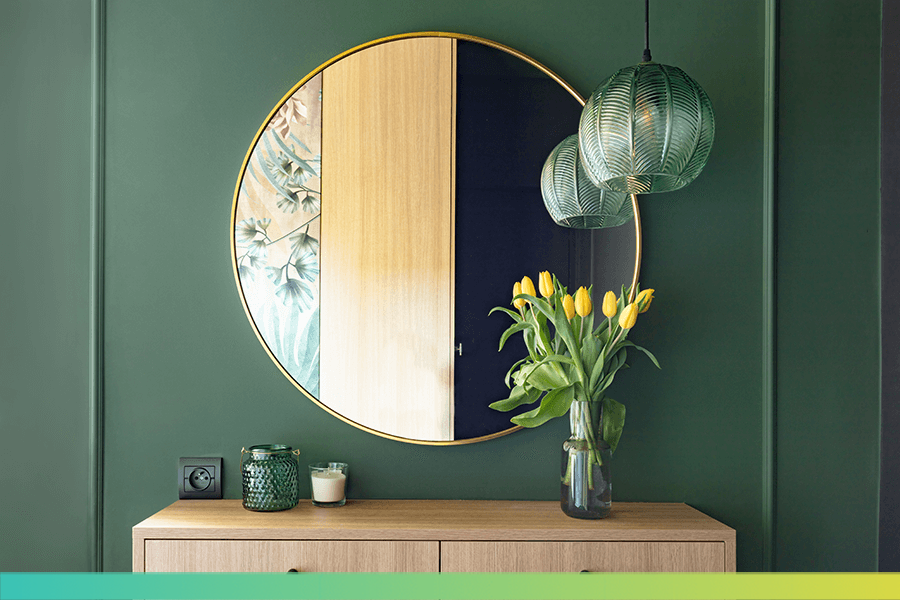 When it comes to selling your home, good staging can make a world of difference — especially if you want to sell your home quickly. 
–
What Is Home Staging?
Home staging draws on the principles of interior design and involves the visual preparation of a home for sale. Staging often involves bringing pieces of furniture or decor into a home to make it more attractive, as well as rearranging existing furniture, cleaning, or even repainting. The goal of staging is to make your home appeal to the widest pool of buyers, the purpose of which is to ensure a fast sale (and possibly one at an even higher purchase price). Good staging highlights the best features of the property, sets a mood, and allows the buyer to envision themselves in the home. 
–
Why Home Staging Is Important
Sellers want their homes to sell for as high a price as possible. Staging is important because it can help sellers achieve this goal. While staging often costs money (especially when working with a professional stager), the value it adds to the home can result in a significantly higher purchase price than the seller would receive without staging. A staged home may also sell faster than an unstaged or vacant home. 
"The goal of staging is to make your home appeal to the widest pool of buyers, the purpose of which is to ensure a fast sale (and possibly one at an even higher purchase price). Good staging highlights the best features of the property, sets a mood, and allows the buyer to envision themselves in the home."
What Are the Benefits of Home Staging?
There are many benefits that sellers can reap from staging their homes. The main benefit of staging is that it helps buyers see the potential of your home, which in turn, often translates to higher value and a quicker sale. Keep reading to discover a few of the top benefits home staging offers.
 –
Staging can increase the sale price: One of the most important benefits of staging is that it can increase the value of your home, ultimately allowing you to earn more money from its sale.
Staging can help your listing stand out: Most buyers start the homebuying process by looking at listings on online real estate marketplaces. To capture the attention of a prospective buyer, photos are key. But photos alone aren't enough. Rather, the photos must be professional-grade and show your home in its best light. That's exactly what staging does. Having your home staged before it is photographed can make the world of difference when it comes to generating traffic through an online listing.
Staging can help buyers fall in love with the property: Professional stagers are experts at creating an aspirational space that draws on peoples' emotions. From sleek colour combinations to modern layouts, the right staging can evoke strong feelings in the buyer.
Staging can turn flaws into strengths: Let's face it, some homes have weird floor plans, extra rooms you don't know what to do with, or dark spaces. But staging can turn these flaws into strengths by showing the buyer the home's full potential. The right staging can make your home appear larger and brighter, showing buyers how to get the most value out of every room.
–
12 Home-Staging Tips for a Quick Sale
Want to ensure a quick home sale? Follow the staging tips below and watch as the offers come in.
–
1. Start with a deep clean
The first rule of staging? Clean, clean, and clean some more! Before even a single buyer walks through your home, it should be spic and span. If you don't have the time to clean yourself, hire a professional. Make sure to clean all the usual culprits — bathroom, kitchen, floors, tabletops — as well as the often forgotten parts of the house, such as the ceilings, baseboards, and exterior.
2. Remove all clutter
The second rule of staging is to declutter. Cleaning and decluttering are paramount in the home-staging process. When it comes to decluttering, experts recommend removing roughly one-third of your personal belongings from the home. Special focus should be paid to removing personalized items like knick-knacks, family photos, clothing, and papers/documents. The goal is to be left with as much empty and walkable space as possible. 
–
3. Go green
There's nothing like greenery to freshen up a home. For this reason, we recommend bringing the outdoors in and buying some potted plants to scatter throughout the home. We hope it goes without saying, but make sure the plants are fresh and healthy (no buyer wants to see a dead or decaying plant). 
–
4. Don't forget about smell
As mentioned, home staging is about creating a welcoming atmosphere for prospective buyers. This involves engaging all the senses. Therefore, another key component of home staging is smell. Whether there are specific odours (for example, pet odours, tobacco) that you're looking to mask or not, you want your home to smell as enticing as possible. A few inexpensive staging tricks for odours include burning scented candles, baking some chocolate chip cookies or cinnamon-topped apples in the oven, or putting out an essential oil diffuser. You can even boil some water and spices on the stove. 
–
5. Remove all wallpaper and consider repainting
Wallpaper is not for everyone. So if your home has wallpaper, especially if it's dated or busy, your best bet is to remove it before your first showing. Similarly, if the paint on your walls is currently peeling or chipped, or if your walls are painted bright colours, such as jewel tones, repainting in neutral colours would be wise. Creating a blank slate so buyers can visualize themselves in the home is vital, and taste-specific wallpaper or paint colours disrupt this process. 
–
6. Embrace light 
Most buyers want a home that's light and bright. So when home staging, make sure to let as much natural light in as possible. This means opening all curtains and blinds before every showing. In addition, light fixtures matter, so if yours are currently broken or outdated, take care to replace them. You should also test all light bulbs in the home before each showing to ensure they work and are bright (if they seem a little dull, swap them out for a higher wattage light bulb).
–
7. Rearrange or replace the furniture
Going back to tip #2, decluttering your home is critical. But that doesn't just pertain to knick-knacks, it also pertains to furniture. Carefully evaluate whether the existing furniture in your home is the right size for each room. If it takes up a lot of space or seems bulky, consider removing it until the home is sold. Furniture that's too big instantly makes a room look small. You can try rearranging it but if that still doesn't achieve the look you want, consider renting replacement furniture. Lastly, if some of your furniture is stained or showing signs of wear and tear, it's best to replace it. 
We put the real back in real estate.
Join Wahi today and find out how easy it is to get real estate in Ontario.
8. Contact a professional home stager
If you have no experience with home staging, we strongly recommend contacting a professional. Home stagers are interior design specialists who will know exactly how to redecorate your home to ensure it sells quickly. If you can't afford to hire the stager, you could book a consultation with them, in which they walk through your home, speak with your realtor about the current market, and then provide a detailed description of how each room should be staged. While they won't do the staging for you, they can provide invaluable advice and direction. 
–
9. Focus on one or two key rooms
If you can't afford to stage the entire house, focus on a few key rooms. The main room that sells houses is the kitchen. However, living rooms and primary bedrooms are also important, so focus your attention on improving these three areas.  
–
10. Minimalism is everything
When in doubt, remember the old adage "less is more." Home staging is all about minimalism, which is why decluttering is central to the idea. If you are on the fence about whether to keep a piece of furniture or decor, we recommend removing it. It's best to keep the number of items in each room (furniture, decor, knick-knacks) to a minimum and place them away from the walls. 
–
11. Remember curb appeal
Curb appeal is another key part of home staging. Though it can be easy to forget about your home's exterior, it's the first thing a prospective buyer will see. And if it doesn't look inviting or impressive, it won't matter how nicely the inside of your home is staged. Examples of staging the exterior of your home include pressure washing the driveway, repainting the front door, cleaning the windows, trimming back all hedges, bushes, and trees, mowing and weeding the lawn, planting some fresh flowers or urns on the porch, hanging a wreath on the front door, adding a new doormat, and arranging some patio furniture on the front and back decks. In addition, if you have a pool, make sure to showcase it by cleaning it the day before and adding a few colourful floaties.
–
12. Have a clear purpose for each room
Our last home-staging tip is to create a clear purpose for each room. Any time you're considering whether to leave or add a piece of furniture or decor, consider its purpose. As mentioned, minimalism is key, so you should only include items that will help sell your home. For some rooms, the purpose will be easier (for example, a bedroom or kitchen), but for others, don't hesitate to get creative. For example, if you have a finished attic or basement, turn it into a cozy home office. Or if you have a basic spare bedroom but want to attract young families, turn it into a children's playroom or bedroom. A spacious storage room could even be turned into a small extra bedroom. Think carefully about how you can maximize the square footage of your home and give each room a clear, defined purpose. 
–
The Bottom Line
Home staging is a vital part of the home selling price. In fact, we dare say that staging can make or break a home sale. If you don't know where to begin when it comes to staging, speak with your realtor or book a consultation with a professional home stager. Though staging does cost money, most sellers find it to be worthwhile. If your budget is especially tight, take a DIY approach to home staging by following the tips above. At a minimum, you should clean, declutter, and depersonalize your home as much as possible. 
Frequently Asked Questions
How do I stage a small living room to sell?
Too much clutter, whether it be furniture or decor, only makes a room look smaller. So if your living room is already small, then minimalism is key. Some tips for staging a small room include choosing the right size furniture, repainting the walls a lighter colour that makes the space look bigger, removing all items from the top of the coffee table, utilizing mirrors, adding house plants, and including an area rug. 
What are some other suggestions for staging a home?
Suggestions for staging a home include repainting the home in neutral colours, removing all wallpaper and borders, updating the floors, cleaning and decluttering, repairing minor issues like cracks or holes in the walls, rearranging or replacing the furniture, adding greenery (fresh flowers or houseplants), and eliminating all odours. 
Home staging also includes the exterior. Boost curb appeal and give your home the highest chances of selling by mowing the lawn, trimming the hedges, repainting the front door, adding fresh flowers on the porch or a decorative wreath to the front door, washing the windows, weeding and pressure washing the driveway, buying a new doormat, and arranging outdoor furniture. 
Why stage your home when selling?
Staging is one of the most effective methods of selling a home. Why? It makes your home look more attractive to buyers and allows them to better visualize themselves in the space. This often results in a quicker sale and a higher purchase price. Therefore, the main reason to stage your home when selling is that it can get you more money for your home and prevent your property from sitting on the market for a long time. 
What are the benefits of home staging?
Home staging has plenty of benefits. Of course, the main benefit is that it can help the buyer sell their home faster and at a higher price point. But how does it achieve this result? A well-staged home can make rooms appear larger and brighter, appeal to a broad spectrum of tastes, and create a welcoming atmosphere that plays on buyers' emotions and entices them to make an offer on the home.
What should you not do when staging a house?
If your existing furniture and decor are not suitable, you may need to replace them. Rather than purchasing all new furniture, we recommend renting furniture or hiring a professional home stager to furnish the home for you. We also recommend against choosing bold, taste-specific decor. Remember that what you find attractive, someone else might find garish or tacky. For this reason, it's best to choose neutral, modern, minimalist pieces. A seller should also avoid leaving out any personal belongings, such as family photos, toys, books, or artwork. This can make it more difficult for the buyer to envision themselves in the space. Flooring is another important part of staging. If your home has old or stained carpets, they should be removed. However, home staging should also involve some carpeting. Another common mistake of staging is forgetting to add area rugs and mats around the home. Without rugs, your home will appear colder.