How to Find Real Estate Auctions
Check out our guide to finding auctions in your area.
By Emily Southey | 7 minute read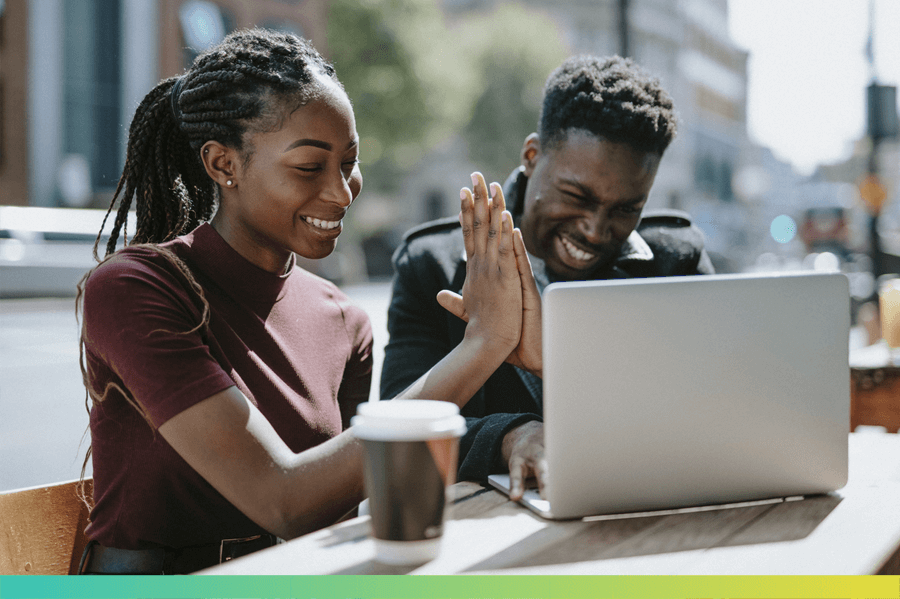 Buying a house at auction can be an excellent real estate investment. Often, you'll pay a cheaper price for the house and avoid the competition of a hot housing market. However, finding a real estate auction near you can be trickier than finding a house for sale. To be successful, you need to know where to look. Luckily, we're here to help. Learn how to find real estate auctions in your area with the easy guide below. 
–
What Are Real Estate Auctions?
Real estate auctions, also referred to as house or housing auctions, involve the sale of a property, either by a homeowner, homebuilder, the government, or a mortgage lender like a bank. If the home is being sold by a government agency or mortgage lender, it has likely been foreclosed on or the previous owner defaulted on their property taxes. 
 –
Ultimately, buying a home at auction isn't much harder than buying a home the traditional way, it's just different. For example, the listing for a home being sold at auction is typically posted on the auctioneer's website several weeks before the auction date. This gives prospective bidders time to research the home and even visit it if it's available for showings. Bidders must register in advance if they want to participate in the auction. Some real estate auctions are conducted online while others are in person. 
 –
Real estate auctions have strict rules involving how participants can bid, how they can finance their purchase, and the condition of the property (most auction properties are sold as is). An auction's terms and conditions will also state any mandatory fees, such as an advanced deposit or buyer's premium. Some of the most common real estate auction rules include that buyers are not permitted to make conditional offers (all offers must be firm), that sellers are not required to make any repairs or improvements to the property, and that the winning bidder must be able to pay for the home in cash (some, though not all, real estate auctions prohibit financed purchases). As auctions come with many rules, it's important to read through each event's bidding guide before registering.
 –
Where to Find Real Estate Auctions
If buying a home at auction still interests you, then it's time to start searching for one. Keep in mind that there are far fewer houses sold at auction than listed on the market, so it might take a bit more effort and perseverance to find an auction near you. Below is a list of places we recommend when looking for real estate auctions. 
"Beyond regularly checking online marketplaces, local newspapers, or real estate auction company websites, we recommend signing up for email notifications. Most real estate websites, including auction houses, offer email notification services to users, who will be emailed any time a new property that fits their criteria is listed."
Local newspapers
This may sound old school, but some local newspapers still publish information about upcoming auctions. Take the time to peruse your local paper, and if you see an advertisement for an auction, write down the name of the auction company so you can visit their website for more information. 
–
Government websites
If you're specifically looking for a property that has been foreclosed on, then checking a government website might be a good place to start. Depending on the province or territory, judicial sales or power of sales might be more common than foreclosed sales, so be sure to search those keywords as well. Generally speaking, judicial sales are more frequently seen in British Columbia, Quebec, Alberta, Saskatchewan, and Nova Scotia, whereas power of sales are most common in Newfoundland and Labrador, Ontario, Prince Edward Island, and New Brunswick.
–
Auction house websites
The next spot to look for real estate auctions is auction websites. Research some of the top real estate auction companies in Canada and start checking their websites frequently. 
Online real estate marketplaces
Nowadays, there are lots of real estate marketplaces out there. Visit one and search keywords like "bank," "power of sale," "judicial sale," or "trust"). No matter what marketplace you choose, they should all offer the same key information, including the date, time, and location of the auction. 
–
Realtors
One final way to find real estate auctions near you is to team up with a local realtor. Realtors know the ins and outs of the real estate market, which means they may have insider knowledge about upcoming house auctions. Plus, they have access to the MLS, where many auctions are listed, ensuring you're always in the loop. 
–
How to Find Out About Real Estate Auctions
Beyond regularly checking online marketplaces, local newspapers, or real estate auction company websites, we recommend signing up for email notifications. Most real estate websites, including auction houses, offer email notification services to users, who will be emailed any time a new property that fits their criteria is listed. This can ensure you stay on top of all upcoming auctions. Of course, if you choose to consult with a realtor, you can also be added to their mailing list to be notified any time a new house is up for auction. 
We put the real back in real estate.
Join Wahi today and find out how easy it is to get real estate in Ontario.
Frequently Asked Questions
How do homes end up at an auction?
There are a few ways that homes end up at auction. First, a seller can decide they want to sell their home at auction if they were unsuccessful at selling their home on the market or if they want to benefit from the convenience and speed that real estate auctions offer. 
Beyond a seller choosing to sell their home at auction, there are two other main ways that a home ends up at auction, neither of which is the choice of the homeowner. The first is foreclosure. When a homeowner defaults on their mortgage payments and can't work out a repayment deal with their mortgage lender, their home may end up in foreclosure. The foreclosure process usually begins after several months of nonpayment (rules vary but a lender may not be able to foreclose on a house until the payment is a minimum of 120 days late). If this length of time passes, the mortgage lender can evict the homeowner for nonpayment and sell their home at auction. 
Second, sometimes homes end up at auction because the homeowner defaulted on their property tax payments. In this case, it is the tax authority that seizes the property and evicts the homeowner, not the mortgage lender. If the home has tax liens against it, there might be a tax lien sale, where the liens are auctioned off to the highest bidder, or a tax deed sale, where the house is sold at a real estate auction.
How can I find live auctions?
One of the most convenient ways of finding live real estate auctions in your area is to search on the internet. Specifically, we recommend checking real estate auction companies' websites and online real estate marketplace websites. You can also check your local newspaper, government websites, or consult with a local realtor.  
Are online auctions worth it?
Online auctions are house auctions conducted online, over the internet. They are the opposite of in-person auctions, in which people gather in one place and physically raise their bidding cards to place a bid on a home. When real estate auctions are conducted online, bidders register to participate on the auctioneer's website and place bids from the comfort of their own homes. No matter the type of auction, the goal is the same: to outbid the competition and win the home. 
Online auctions can be worth it for many homebuyers as they offer a range of benefits that in-person auctions do not. For example, online real estate auctions tend to be more convenient as bidders can participate in the auction no matter where they are in the world, as long as they have an internet connection. Plus, they can register for the auction online, submit their deposit virtually rather than having to take out cash from the bank, and upload any necessary documents over the computer (for example, personal identification or a mortgage pre-qualification letter). 
What are the disadvantages of online auctions?
The disadvantages of online auctions are as follows: 
Buyers can participate from anywhere, which leads to more competition, possibly driving up the price of the home;

You don't get to visit or inspect the home before placing a bid on it (and we all know that photos can be misleading);

Websites go down for many reasons, which makes online auctions less reliable than in-person auctions;

They can be lengthy, with some online auctions going on for days or even weeks;

When you're bidding on something virtually, you may be more likely to overspend; and

Anything conducted over the internet, including real estate auctions, is vulnerable to a hack or data breach, which makes online auctions riskier.
How do I find foreclosure auctions in my area?
Foreclosure auctions are less common in Canada. However, Canada does have pre-foreclosure or power of sale auctions, which are similar. These can often be found on the MLS, Realtor.ca, and other online real estate marketplaces.