Downsizing Your Home for Retirement
When it comes to downsizing, there are several options to consider, but first you have to decide if it's the right move for you.
By Emily Southey 14 minute read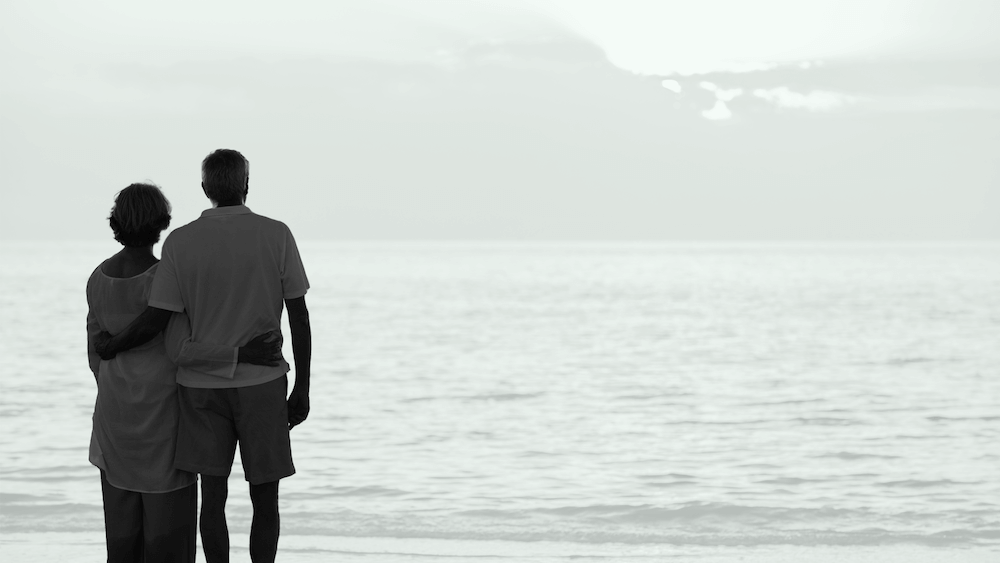 Are you ready to downsize your home? Learn how to do so the right way with our guide. Below, we outline your downsizing options, offer some insight into the right time to downsize, and provide steps to downsizing your home for retirement.
Options for Downsizing 
When you think about downsizing for retirement, most people think of moving from a home to a condo or apartment. But there are several options for retirees thinking about downsizing, and we break them down as follows: 
Move into a smaller home: We'll get the most obvious option out of the way first. Buying and moving into a smaller home is a choice that many retirees make. Small homes offer less square footage and usually include fewer rooms, which might be just what you need now that your kids are out of the house. Plus, there are plenty of benefits that come with a smaller place, like lower utilities, less maintenance, and lower property taxes. 
Move into a townhouse or condo: Buying and moving into a townhouse or condo is another popular option among retirees. Like a smaller home, these options have less maintenance and lower utility bills. However, they might also offer a sense of community and a variety of amenities, like a sauna, pool, garbage collection, 24-hour concierge, and more. 
Rent an apartment: Renting an apartment is another viable option for retirement. Renting is cheaper than buying, there's minimal maintenance, and like a condo, apartment living offers access to all kinds of amenities. Plus, if you rent an apartment, you might be able to afford to live in a more central location, such as in a city centre. 
Buy an RV: If you don't like being tied to one place and love the idea of a post-retirement adventure, why not purchase an RV and travel the country? There are many types of RVs to choose from, including camper vans, motorhomes, and travel trailers. While the square footage is minimal, you won't have to worry about utility bills, mortgage payments, or home insurance.  
Find a senior community: Moving into a 55+ community might also be worth considering. Taxes are typically lower in these communities, you will live around people your own age and gain access to amenities like golf courses or swimming pools. The only downside is that the homeowners' association fees for senior communities can be high.
Move in with a child or family member: If part of the reason you want to downsize is to live closer to a family member, such as an adult child, then one option might be to move in with them. If their situation allows for it, this could be a convenient option that allows you to spend time with your family and receive any health-related support you might need. You could even look into adding an in-law suite to the home that includes a private living area, bathroom, and kitchen. 
Nine Signs It's Time to Downsize for Retirement
If you are currently debating whether it's time to downsize for retirement, we've put together a list of signs that it might be the right time to downsize. 
Your monthly housing expenses have risen significantly 
If housing prices have gone up, and since retiring you are finding it more difficult to make ends meet and pay off your monthly mortgage, this is a sign that downsizing is for you. Living in a smaller space usually translates to smaller monthly mortgage payments, alongside less expensive property taxes, maintenance, and utilities.
"A townhouse, also known as a townhome, is a type of residential real estate property that shares exterior walls with neighbouring homes. They are typically larger than a condo but smaller than a single-family home."
Your monthly budget is stretched thin
It's normal for your financial picture to change after retirement. But if you're frequently dipping into your savings account to cover housing expenses, this might be another sign that it's time to downsize. Downsizing to something more affordable, even a few years in advance of retirement, can save you thousands of dollars each year. 
You're overwhelmed with home maintenance
One of the most common reasons to downsize is because you are feeling overwhelmed with the burden of maintenance. Maintenance of a home can be a lot at any age, but it can become especially tedious as you get older. From mowing the lawn and shovelling the snow to painting or making minor repairs, the maintenance that comes with homeownership can easily get to be too much. And shelling out hundreds if not thousands of dollars each year on maintenance services may not be an option. If the upkeep of your home has become too much and you don't want or can't afford to spend your hard-earned money on hiring landscapers or repair people, it might be time to downsize.
Your home no longer suits your lifestyle
Just as people can grow out of relationships or jobs, they can grow out of homes. It's possible that as you get older, your home will no longer suit your lifestyle. For example, if you begin experiencing mobility challenges and your current home exacerbates these with all its staircases, high cabinets, or steep driveways, it could be a sign that it's time to move on. Ultimately, many seniors prefer one-level homes with specific amenities, like wide hallways, limited steps, walk-in showers, and close proximity to hospitals or public transportation. Make sure to carefully assess your current needs and consider whether your home is meeting them. 
You're the oldest resident in your neighbourhood
Another common sign that it's time to downsize is if you're the oldest resident in your neighbourhood. If you've remained in your home as all your old neighbours have slowly left, trading their single-family homes for smaller properties or quieter neighbourhoods, this could be an indication that it's time to pack it in (if for no other reason than you're feeling lonely or isolated now that many of your friends have left). 
You have no ties to your current location
If you no longer have anything tying you to a specific location, such as a career or family members, this could be another sign that you're ready to downsize. Perhaps you've always wanted to try living in a different city or province, or maybe you want to move to be closer to where your sibling or child lives with their young family. Whatever the reason, not having any ties to your current home or neighbourhood might be an indication that moving into a new place is the right decision. 
You're not using much of your property 
A large portion of your property being unused might also mean that downsizing makes the most sense. For example, if you and your partner still live in the same four-bedroom home you had when your kids were in the home, and today it is mostly empty, downsizing might be a great option. After all, even though your kids have moved out, by remaining in that home, you are still responsible for cleaning it, paying property taxes and insurance on it, and heating and cooling it. Similarly, if you once worked from home but have since retired, you may find that your office is largely unused. At the end of the day, if you spend more of your time in only a few rooms in an otherwise large home, downsizing could be a great fit.
You want to live closer to your family
Wanting to live closer to family is one of the most popular reasons that retirees downsize. Whether your children have children of their own or not, living closer to family can vastly improve one's quality of life. For this reason, many seniors choose to purchase condos, rent apartments, or move into 55+ communities near their families.  
You want a lifestyle change
One final sign that it's time to downsize is simple: you want a lifestyle change. If you're unhappy in your current living situation and are looking for a change of pace, a new house might be just the thing. As discussed above, seniors have plenty of exciting housing options, from apartments, condos, and townhouses to RVs, assisted-living facilities, and 55+ communities. Life is short, and now that you're retired you deserve to do what makes you happy. If moving into a new or smaller home is better suited to the life you want to live, then this is the only reason you need to downsize! 
How to Downsize Your Home for Retirement
Ready to downsize your home for retirement? Follow the step-by-step guide below to ensure a smooth and easy transition.
1. Start retirement planning early
It's best to begin the downsizing process as early as possible (maybe even before you're retired). Early retirement planning is key if you want to avoid feeling overwhelmed. Generally speaking, we recommend starting the planning process a minimum of six months before you want to move. From there, you can take it slow. Use one of the following methods to ease yourself into the downsizing process. 
One-a-day method: Declutter your home by donating or throwing away one item per day (or the number of items that corresponds with the day, for example, giving away five items on the fifth day of the month).   
Four-box method: Limit your options on what to do with a particular item by committing to keeping it, donating it, throwing it away, or selling it. This will help you avoid putting half your items in storage. Restrict your options for what to do with a particular item by only giving yourself four options. 
Closet hanger method: This is a great option for clothing. Position all of your closet hangers so the hooks are facing away from you. Then, every time you wear an item, turn the hanger hook back toward you. After a few months, get rid of any clothes that are still facing away.
2. Tackle one room at a time 
The thought of decluttering an entire home — especially one that you may have lived in for decades — can feel intimidating. Make it easier on yourself by only tackling one room at a time. Create a schedule that breaks down each room into manageable, bite-size pieces. For example, you might tackle the powder room on day one, followed by the primary bedroom on days two and three, the living room on days four and five, and the kitchen on days six, seven, and eight. 
3. Measure the spaces in your new home
To downsize effectively, it's important to know the exact size of your new space. Ideally, you will have an idea of the square footage and the shape of each room, which can help you determine which pieces of furniture and decor are worth moving. Take photos and videos of your new home and bring a measuring tape to help you evaluate whether your current furniture will work in your new space.
We put the real back in real estate.
Join Wahi today and find out how easy it is to get real estate in Canada.
4. Consider your new retiree lifestyle 
During the downsizing process, it's important to consider your new retirement lifestyle. This will help you determine where to move and which type of property to move into, as well as which items to pack up and bring with you. To assess your needs, ask yourself the following questions:
What are your main reasons for wanting to downsize?
What opportunities will downsizing create?
What will you miss the most about your current home?
Are there new hobbies or activities you're interested in trying?  
What are you most excited about in this downsizing process?
What are you most nervous about in this process? Are there any steps you can take to mitigate your nerves?
What is the first thing you want to do when you're

 settled into your new property?
Ultimately, by evaluating your intentions and setting concrete goals before you move, you will have a much clearer view of what items will fit into your new post-retirement lifestyle. 
5. Decide what to do with sentimental items
Getting rid of sentimental items can be difficult, but it's an unavoidable part of the downsizing process. If you've given yourself enough time, reach out to friends or family members and see if there are any items they want to take off your hands. Such items may include sweet notes, cards, family photos, and other heirlooms. With anything left over, you will need to decide whether to sell or donate it. If certain items are high value, you may want to consider getting them appraised. 
6. Don't be afraid to ask for help
Downsizing your home for retirement can be stressful. Don't hesitate to ask for help — professional or otherwise — when it comes to moving. Reach out to friends or family members who might be able to take items off your hands and help you declutter. Alternatively, hire a moving company to pack up items for you. There are even professional organizers who can help you decide what is worth keeping and how to best organize it at your new home. 
7. Digitize as you go
Getting rid of items can be difficult. But ultimately, you can't bring everything with you. For important documents or files, we recommend digitizing as you go. We understand your reluctance to get rid of paperwork and other documents, which is why digitization is such a great option. It allows you to retain copies of these documents without throwing them away. Digitization can also be a great option for sentimental items like children's artwork. If you don't have the space to bring it with you, scan it so that you have a copy on your computer. This way, all your files and paperwork can be accessed at any time.
8. Find a great realtor 
Once you know you're ready to downsize and have started the decluttering process, it's time to find an experienced realtor who can help you sell your home. Look for a realtor with knowledge of the local market who will ensure you get top dollar for your home. A great realtor can also offer their professional opinion on whether your home is ready to hit the market or if there are any repairs or staging that should be done before listing. When searching for an experienced realtor, we suggest asking for recommendations from family or friends and interviewing multiple candidates. Remember that realtors work for you, so you have to make sure it's a good fit. Ask questions about their communication style, negotiation skills, and track record, and make sure you find someone who will represent you well.  
Frequently Asked Questions
What are some non-monetary considerations when downsizing for retirement?
A couple of the most common non-monetary considerations people make when downsizing for retirement are their lifestyle needs and the locations of their friends and family members. For example, you might find that your health has started to decline, making it difficult to climb stairs or mow the lawn. For this reason, moving into a condo, apartment, or one-level home might make the most sense. You may also not be driving as much as you used to, which now makes living in a central location or near public transportation a higher priority. Of course, downsizing to be closer to family and friends is another major consideration. Many retirees choose to buy property in the same city or region as their children, especially once they have grandchildren. Ultimately, there are many factors to consider, both monetary and non-monetary, when downsizing for retirement. Take your time to think carefully about this decision before making any moves. 
Should you downsize your home for retirement in another province?
Downsizing for retirement offers a whole host of possibilities. If you want to move to another province, downsizing can provide a great opportunity to do so. Whether you have family in another province, want to live in a more affordable part of the country, or like the amenities that come with another province (for example, better weather or closer proximity to nature), don't hesitate to downsize there. 
What are some hidden costs associated with downsizing your home?
Some hidden costs that may come with downsizing your home include:
Taxes: In particular, the capital gains tax you may owe if you sell your property for a capital gain.

Repairs: If your current home is old or you've lived in it for a long time, it may be in need of repairs. A realtor can offer advice on which repairs are worth focusing on to get the property in selling shape.

Moving: Moving is expensive, especially if you move during the peak summer season. In addition, the distance you plan to move can also increase the cost — moving to another province will be more expensive than moving to another neighbourhood in the same city. We recommend reaching out to multiple moving companies for quotes to get a better idea of how much moving will cost. However, we recommend budgeting at least $1,000. 

Storage: Since downsizing means moving to a smaller space, chances are you won't be able to bring everything with you. Even if you commit to donating most of it, there might be items you're not ready to part with but that won't fit in your new home. This is where the cost of storage comes in. Although storing these extra items in a storage container is convenient, you will have to pay to do this. Therefore, storage is another hidden cost of downsizing for retirement.

New living expenses: One final hidden cost that may come with downsizing are your new living expenses. If you're moving to an entirely new city or province, you might be surprised to learn that things cost more than what you're used to. The cost of everything from gas and public transit to insurance, groceries, and restaurants can vary significantly from region to region. For this reason, we recommend doing some research into the cost of living in your chosen locale before moving. Budgeting correctly is key to not being overwhelmed by hidden costs when downsizing.