Are Townhomes Easy To Sell?
That depends on location, what's happening in the market and other factors.
By Emily Southey | 10 minute read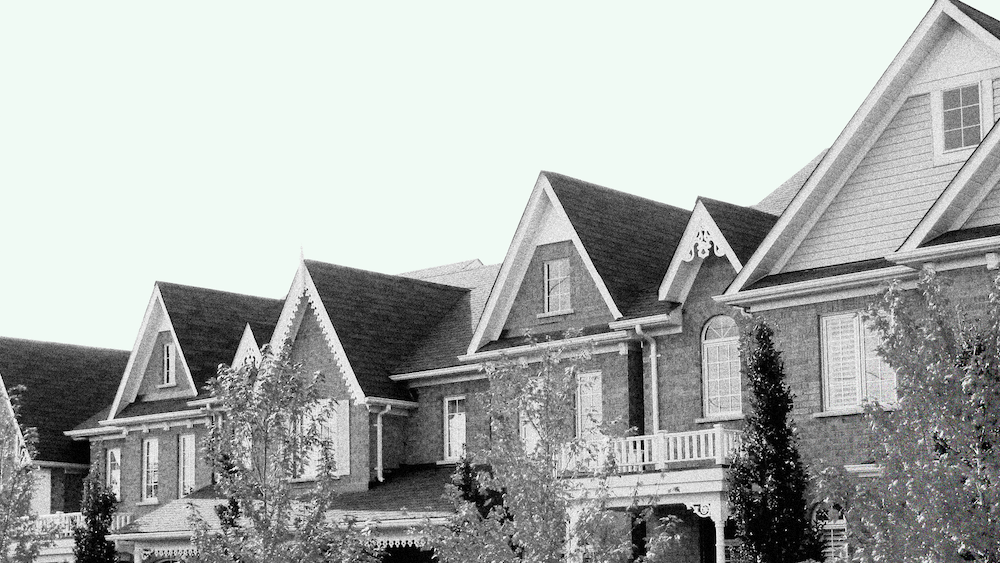 Do you currently own a townhome or are thinking of buying one? Then you might be wondering how easy they are to sell. The reality is that townhouses can be easier to sell than homes or condos depending on your location and real estate market conditions. To learn more about selling a townhome (and how to sell one quickly!), keep reading. 
Townhouses
Before we dive into the topic of selling a townhouse, let's first explain what a townhome is. A townhouse, also known as a townhome, is a type of residential real estate property that shares exterior walls with neighbouring homes. They are typically larger than a condo but smaller than a single-family home. Like homes, townhouses may also feature small front and back yards. However, like condos, they may come with homeowner association (HOA) rules and fees, giving townhouse owners less freedom than homeowners. Ultimately, a townhouse offers a variety of benefits (including greater affordability) and serves as a middle ground between condos and single-family homes. For couples, retirees, or even young families, townhouses may represent the best of both worlds. 
Five Challenges to Selling a Townhouse and Tips for Overcoming Each
Selling any type of real estate can be challenging, and some of these challenges extend to townhouses. That said, owning a townhome comes with many perks, which is why they are a popular option among homebuyers and real estate investors alike. To prepare you for the reality of selling a townhouse, we outline a list of common challenges (and how to overcome them) below. 
Challenge #1: Pricing your townhouse right
Pricing a home correctly is one of the most important challenges when it comes to selling a townhouse. If you set your price too low, you may lose out on valuable profit. On the other hand, setting your price too high risks alienating potential buyers, which can cause your house to sit on the market. 
Tip: Work with an experienced realtor
To overcome this challenge, we recommend enlisting the help of an experienced realtor. Look for a realtor with extensive knowledge of the local market, a communication style that aligns with yours, and a proven track record. A good realtor will do a deep dive into the market and create a comparative market analysis to help you price your home to sell. They can also offer advice on different selling strategies depending on your goals (that is, whether your goal is to sell fast or for top dollar).
"A townhouse, also known as a townhome, is a type of residential real estate property that shares exterior walls with neighbouring homes. They are typically larger than a condo but smaller than a single-family home."
Challenge #2: Selling to a smaller pool of buyers
One of the more unique challenges that comes with selling a townhome is that your pool of buyers is smaller. Unlike condos or single-family homes, both of which have wider appeal, townhomes generally attract a more specific crowd (for example, families with very young children or retirees). 
Tip: Showcase the benefits of townhouse living 
Although it's true that townhomes may appeal to a smaller pool of buyers, there are ways to get around this challenge. For example, you can showcase all the benefits of townhouse living. From the reduced home maintenance to the lower purchase price, there are plenty of factors that make townhouses a great option. We recommend highlighting the following: 
Attractive location at a lower price point: Townhouses are almost always less expensive than single-family homes and are available in attractive locations. If location is a top priority, as it is for most people, buying a townhouse can be a great option. You can find a property within your budget in a location you desire versus buying a larger property in a less desirable location because that's all you can afford.

Less home maintenance: Another benefit of townhouse living is reduced maintenance. Whether you're a recent retiree who no longer wants the burden of maintaining a single-family home or a young professional who's only ever lived in a condo and isn't prepared for the maintenance-related realities of single-family-home ownership, a townhouse can be a great option. Townhouses feature minimal outdoor space and smaller square footage than homes, which translates to less upkeep. 

Lower energy bills: Since townhouses are smaller than single-family homes, your energy costs will also be lower. In fact, some studies have revealed that homes that share walls with other homes (for example, townhouses) enjoy nearly 50% lower energy bills compared to single-family homes.
Challenge #3: Competition with other new-construction townhouses 
Another challenge that is somewhat unique to selling a townhome is that there might be a lot of competition with new-construction townhouses in the area. There is a major boom in townhouse construction happening all over the country, which could put an existing townhouse owner at a disadvantage. Luckily, there are ways to overcome this issue. 
Tip: Modernize your townhome
Keeping your townhome looking fresh and modern is an effective way of competing with new-construction townhouses. Typically, this means neutral paint, contemporary lighting, and modern flooring. Hiring a professional stager or interior designer to decorate the space can go a long way when selling.
Challenge #4: Townhome fees
Buying a townhome comes with certain fees. Similar to a condo, many townhouse owners are required to pay HOA fees that cover things like general upkeep and maintenance. These fees vary from development to development, but it's a common complaint among buyers. 
Tip: Showcase the convenience of an HOA handling maintenance on your behalf
One way to overcome this challenge is by showcasing the convenience that paying such fees buys. After all, the fees go toward specific costs, such as maintenance. This means that by paying these fees, you won't be responsible for taking care of this maintenance yourself. No matter your age, the convenience that comes with someone else mowing your lawn, shovelling your walkway, or maintaining your garden is a major perk. Prepare for questions surrounding HOA fees by having a clear breakdown of the fees you currently pay, how much they've increased in the past, and what exactly they cover. You might also want to research how they compare to other townhome HOA fees in the area, especially if yours are cheaper than many others. Another way to overcome this obstacle is by being flexible on the closing costs. For homebuyers who simply do not have the budget for the added HOA fees, we recommend negotiating closing costs. A seller may be more likely to sell their townhouse if they agree to pay some of the HOA fees upfront, giving the buyer more time to come up with the necessary cash.
Challenge #5: The perceived lack of space townhomes offer
Some homebuyers may be hesitant to purchase a townhouse because of the perceived lack of space they offer. Not only are townhomes usually smaller than single-family homes but their proximity to neighbours can make them seem even more cramped. 
Tip: Maximize space when staging
Although townhomes may look small, there are ample ways to enlarge a space. With the right staging, you can take advantage of every square inch, making your townhome look bright, fresh, and larger than ever before. A realtor or professional stager can help you with this. They can give you tips on how to position furniture (and help you replace any bulky or oversized furniture), showcase natural light, and even use common decor items like mirrors to your advantage. Decluttering is also a key part of maximizing the space in your home. Experts recommend removing at least one-third of the items in your home before selling.
We put the real back in real estate.
Join Wahi today and find out how easy it is to get real estate in the GTA.
GET STARTED
Marketing a Townhouse for Sale
If you're putting your townhouse up for sale, you need a solid marketing plan. For this, we recommend consulting with a realtor. A good realtor has marketing experience and can help identify and execute a variety of strategies to help you sell your property. Beyond showcasing the amenities offered by the property, we recommend employing the following marketing tactics to give your townhouse sale the highest chances of success: 
Hire professional stagers: To put your townhome's best foot forward, consider hiring a professional staging company. As a seller, your goal is to get the most money out of your home sale. To do this, staging is crucial (in fact, some realtors report that staged homes can increase the purchase price between 1% and 10%, which translates to huge sums of money). Unless you have a background in interior design, we recommend contacting a professional stager near you. The right decor and furniture can transform a home and can make a big difference, especially if you want to make a small space (like a townhome) look larger.
Emphasize the key selling points: Distinguishing your townhome from others on the market is another marketing tip. Draw attention to the unique amenities and benefits that come with your townhouse development. As mentioned, if the HOA fees are below average, emphasize that. Or if your unit has particularly nice landscaping, highlight it by staging the front and back yards, helping buyers visualize themselves in the space.
Sweeten the deal if necessary: Want to speed up any home purchase? Sweeten the deal by throwing something in for the buyer. For example, you could agree to pay some of the closing costs yourself or cover a year's worth of HOA fees (more on that below). If there's furniture or appliances that a buyer is interested in, you might consider offering them as part of the purchase agreement. In essence, do what you can to make your townhome as attractive as possible. 
Be upfront about fees: HOA fees are part of buying a townhouse, just like condo fees are part of buying a condo. Be upfront about these fees so buyers can budget for them correctly. If the HOA fees for your townhome are lower than others in the area, highlight this. If you think fees are getting in the way of you selling your home, especially if it's a buyer's market, then we recommend speaking to your realtor about sweetening the deal for buyers by agreeing to pay the first year's worth of fees.
Frequently Asked Questions
Do single-family homes or townhomes sell faster?
Single-family homes generally sell faster than townhouses, simply because they have a larger pool of buyers. That said, townhomes retain their value well, both in the short and long term.  
Do condos or townhomes sell faster?
Condos may sell faster than townhomes, however, it depends on the market. Like single-family homes, condos may have a larger pool of buyers than townhomes, which can lead to quicker sales. They may also be less expensive than townhouses, depending on the size and location of each. If you want to know how fast a townhome will sell compared to a condo, we recommend consulting with an experienced realtor in your area. 
What are some unique ways to sell your townhome?
Some unique ways to sell your townhouse include promoting your home on social media by posting a live stream of it on Facebook or Instagram, hiring a virtual marketing company to create a digital video tour of the townhome, and throwing in a freebie with the home sale, like certain furniture, appliances, or even a car.